Intersectionality, the Leftist Plague Destroying Western Society -part1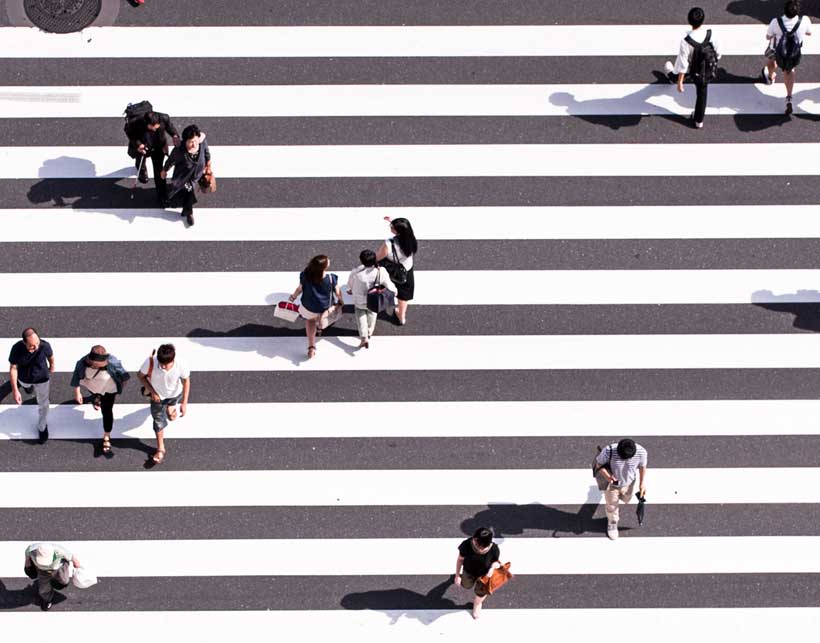 There is a new radical theory, which was produced and spread by the academia, a new leftist "golden god" which highly influence contemporary international politics. In fact, it is a new Orwell's 1984 nightmare language. It is called now intersectionality. It is not a new kind of doubletalk but instead, a twisted and abhorrent talk, creating a pure anarchic situation and a socio-political chaos. Indeed, everything have been gotten crazy, insane, odd, and out of logical order. These days one cannot talk directly and define things openly. One cannot differentiate between right and wrong, truth and false. Soon the days are coming where it will be forbidden to say "the sun rises" or the "sun sets," because what is, which is, how one refers to the "sun? What gender it is?" why it rises and not sets and vise-versa? Under this craze environment who dares to say Earth is not flat? In fact there is huge sections who insist that Earth is flat. Indeed, with intersectionality the world has deepen its upside down turnovers. Nothing is really what it is and everything is also the opposite. The social riots in the US with anarchic chaotic groups and organizations raging and tearing down everything that represent law and order are exactly what this research seek to expose.
The beginning was modest though revolutionary. It started as a sociological theory describing multiple threats of discrimination when identities overlap with number of minority classes, such as race, gender, age, ethnicity, and the like. This new god has been developed by Kimberle Crenshaw in her 1989 essay, and refined in 1991. In Stanford Law Review. Crenshaw asserts that the anti-discrimination laws, feminist theory, and anti-racist politics failed to address the experiences of black women because of how they each focus on a single factor. For her, these aspects of identity are not "unitary, mutually exclusive entities, but rather… reciprocally constructing phenomena." Laws and policies usually only address one form of marginalized identity. The intersections of multiple oppressed identities therefore go overlooked and oppression is cyclically perpetuated. Any analysis that does not take intersectionality into account cannot sufficiently address the particular manner and harsh situation in which black women are subordinated.
Crenshaw has identified three aspects of intersectionality that affect the visibility of black women: structural intersectionality, political intersectionality, and representational intersectionality. The first deals with how black women experience domestic violence and rape in a manner qualitatively different from the ways that white women experience them. The second examines how feminist and anti-racist laws and policies have paradoxically decreased the visibility of violence against black women. The third, delves into how pop culture portrayals can obscure the actual life experiences of black women.
The term gained prominence by Patricia Hill Collins, arguing that cultural patterns of oppression are not only interrelated, but are bound together and influenced by the intersectional systems of society, such as race, gender, class, and ethnicity. She referred to this as "interlocking oppression". She identified three main branches of study within intersectionality. The first, deals with the background, ideas, issues, conflicts, and debates within intersectionality. The second, seeks to apply intersectionality as an analytical strategy to various social institutions to examine how they might perpetuate social inequality. The third, formulates intersectionality as a critical praxis to determine how social justice initiatives can use intersectionality to bring about social change.
According to Oxford dictionary, intersectionality is the interconnected nature of social categorizations such as race, class, and gender as they apply to a given individual or group, regarded as creating overlapping and interdependent systems of discrimination or disadvantage. According to Merriam-Webster dictionary, intersectionality is the complex cumulative manner in which the effects of different forms of discrimination combine, overlapped or intersect, especially in the experiences of marginalized peoples or groups.
Though intersectionality started out as a theory to explain black woman's discrimination, humiliation and disadvantages in American society, today it is applied to all possible social and political categories. Moreover, under leftist obsession it has developed to a totalistic religion, yes a religion, an undermining destroying religion, by creating artificial coalitions between social and political groups that have nothing to do with each other except hatred to the other at large, i.e. Western culture and traditions and mainly white people. The "other" are those who are "privileged" being white, male, and heterosexual, and adhering to the national political and social values, including the family at the center. Being an artificial part of a false and unrelated academic research intersectionality maintains stupidities such as that multiple identities intersect to create a common whole that is different from the component identities.
The problem, the main issue is that though originally applied to the ways that sexism and racism combine and overlap, intersectionality has come to include all imagined forms of class, sexuality and abilities. The result, it has metastasized into almost every corner of the non-scientific academic world. Without trying to find out peaceful satisfactory solutions intersectionality has migrated from feminism into a deep revulsion and hatred against white, male and especially Jewish-Christian traditions, with the aim to destroy Western society.
The theory of intersectionality is dogmatic orthodoxy that has nothing to do with reality, rather it has all the negative hallmarks of fundamentalist religion. It is a brand new horrible and extreme version of political correctness. In a nutshell it means that everyone must oppose every form of oppression, whatever adherents of intersectionality call "oppression" and racism. That is, people should never be exposed to contrary point of views, which is one of the basics of scientific research, since it might upset someone else's identity and/or sensibilities and/or personality's ambitions. At the same time, by itself, it denies and reject other groups and movements and ideas that do not comfort with their biased politics. The marketplace of ideas used to be free and open has become under intersectionality totally restricted and even closed by those who do not even dare to listen to the other side. This is pure cowardice and evil that goes together with pathological violence and chaos. Now all kinds of order, mainly political order, are rejected and the new demanded regime is pure nihilism and chaos.
Nowhere has adoption of this paradigm been more pronounced than on the university campuses where, in the name of bizarre slogans like "identity politics," "gender," and "solidarity" it has changed the vocabulary and behavior of these groups to divert them into pure "anti" politics. The negative, the chaotic, the anarchist stand, take the lead. Anti, whatever anti is and means is good and must be accepted. If black people are being denied rights, prejudiced and evil-treated, it is a must of all good people to fight for their rights, by depressing the "oppressors," by bringing them down. "Equality" and "justice" have now received a new form, as they are defined and represented by those groups who support intersectionality. The normal and regular routes to bring the tragic issue of racism and discrimination of blacks are totally denied, and instead a negative nihilistic rebellious approach is being taken. The aim is to motivate and encourage students, the future of political, social and scientific of the country and other social groups to divide everybody up by their race, gender and other categories.
Intersectionality believes that gender, race, social-class, ethnicity, nationality, religion, physical and mental disabilities, sexual orientation, and other forms of identity, can all intersect. However, it is not legitimate at the same time to decide arbitrarily to exclude groups or orientation without giving them the right to defend their position. If this is true, why it is applied to blacks and Muslims and not to Jews and/or whites? Only blacks and Muslims have sensibilities we should keep and follow while white Christians have not? Under these bizarre and twisted perceptions, why the so-called Palestinians are entitled to perform all kinds of horrible acts of violence and terrorism, but Israel is denied even to self-defense?
Intersectionality is also contradictory. Such a theory when applied by people with bias will inevitably be biased itself. All radical movements carry with them biases and justify violence though from different ideological standpoints. Violence is used as a means to an end. Moreover, it assigns these categories by moral merit in which privilege is bad and victimhood is good. All social problems get reduced to this simple framework and that means in fact anarchism, anti-sociability and chaos. This precludes the possibility of running and performing state organs, and in fact leads to the destruction of political order and the basic fabrics of society. This is hell not paradise. This is not justice and equality but chaos elimination.
Everything is scrutinized through this lens. There are so many simplistic slogans which sound good and attract people to reiterate: 'Make love not war.' 'All humans are created equal.' Even Marxism sounds good, though there has never been a Marxist society that any rational human being would like to live in it willingly. Amazingly even confusingly, there are still those who ideologically adhere by Communism. This is crazy. All they have to do is to look at Venezuela today, how a potentially rich country with huge abilities its people are starving. It is even recommended not to look at the Soviet Union and its satellites and what they have done to the basics of human life and dignity, but to look at the flourishing thriving technologically sophisticated South Korea as compare to the hell example of North Korea. The same people, the same culture exactly prove what the horrible ideologies of Marxism/communism/socialism do to their own peoples. We have ample examples how communism and socialism eradicate the abilities of the people and ruin the basic fabrics society. Marxism-Leninism is an incurable mental disease, a lunatic ideology, an infinite total disaster. Nazism and Islam are exactly of the same kind, and they follow the same directions and orientations.
The 1400 years of Islam clearly prove it is even worse than Communism and Nazism combined. In its pursuit of political religious ideals, Islam has committed the worst crimes against humanity, of genocide and ethnic cleansing, of huge slavery and destroying human nature to pure submission. Nevertheless not only surprisingly but totally amazingly, it is embraced with love and compassion by the intersectionality groups.
How simplistic and infantile is intersectionality is proven by the following axioms: typical of the orthodoxy of intersectionality is the following propositions:
a. All Colonialists and Imperialists were white males, and therefore all white males are evil. However, Islam is the uppermost of colonialism and imperialism, its history is an open card to these, but it is stripped of all these. Indeed, ignorance or evil kill.
b. Slavery was created and practiced by the white imperialist peoples as a means to oppress the colored peoples and to control and weaken their abilities. Therefore revolution against the "white system" is justified. However, they ignore the tragic reality that Muslims were and still are the prominent slave-traders in history; that Muslims captured, tortured, and marched 120 million blacks from Africa into slavery, 30 million for the local Islamic markets (males were castrated!) and 30 million were shipped to the Americas (60 million of the entire blacks were perished in the roads!); and that Islam is racist, anti-feminist and reject gender equality.
c. America is a white-male-dominated imperialist power, and therefore by definition it is evil and must be annihilated whatever the circumstances are. However, since Muslims are against the US ideologically and they fight its "oppression and occupation," therefore, by definition Islamic operations are supported and justified and Muslims are embraced.
d. The US supports Israel, and Israel oppresses the Palestinians; therefore, without any investigating and without even trying to learn and understand the issues, Jews are by definition imperialists and racists and Israel must be destroyed. The Palestinians on the other hand, being the victims of Israeli oppression and racism, therefore, they are the good side and should be supported by all means.
You see, the world of intersectionality is so simple. One even does not wonder that these horrific destructive slogans spring in the empty-headed Western academia and played positively by the media that for long has neglected responsibility and honesty. This is suicidal, first and foremost in the academia, to the existence of sciences, knowledge, and to the progress of humanity. It means the annihilation of investigation, scientific research, criticism, and it directly leads to censorship and disappearance of human freedoms, let alone abiding by the scientific truth. It is much more than the nightmare of the Orwellian society. It means in fact bringing back fascism, communism, and promoting the Islamic oppressive rule over humanity and depressing its freedoms and civil rights. It means in fact the retreat of human progress to the dark days of Islamic primitive desert.
All the radical groups, such as Black Lives Matter and Antifa, advocate preaching intersectionality while feel comfortable and compassion with the ideology of Hezbollah, Hamas, the PLO, and all other Islamic fanatic anarchist groups. They deliberately advocate these groups being fundamentally racist, totalitarian, and their ideology leads to ethnic cleansing, genocide, and the annihilation of a nation and its religion. Moreover, by restoring Islam's 7th century religious and cultural ideologies, they advocate setback of knowledge, sciences, and freedoms. The overall result is clear and symbolizes "the rise and fall of Western civilization."
It was exactly Alan Dershowitz who has coined this situation concerning Israel so succinctly: "when the best are accused to be the worst, you have to look at the accusers." It reflects now all those who follow the intersectionality monster. It goes even to much lethal directions as Islam is seen as a good moral and justified force, and all the evils and atrocities it has done through 1400 years of its history are forgotten just because it works today against Western values and traditions. Therefore, the amazing paradox of intersectionality is that it is right and justified to go hand by hand with Islam even in its very essence it is against the basics of intersectionality's perceptions and notions such as discriminating women, killing gays, adhering male superiority, and even that Muslim slave-traders were the main cause of black slavery in the America.
He who subscribes to this pseudo-academic concept of intersectionality, which has become a code word for anti-American, anti-Western, anti-male, anti-whites, anti-Israel and anti-Semitic bigotry must do one thing: to think, to contemplate, to investigate, to ask questions, and to elaborate issues. One must reject this kind of poisonous exclusionary that intersectionality represents. It encourages fanaticism and accumulates all the radical groups to tear apart the basics of law and order of Western society. Instead of helping bring peace and understanding among cultures, of promoting more social equality and justice, and instead of enhancing a balanced politics, it simply forces the different sides to further apart the fabrics of society and leads to retrenchment, conflicts, violence and anarchism. For intersectionality, facts do not matter; reason does not hold, and all it needs is hatred to normality to the rational behavior and to law and order.
According to Jonathan Haidt, a social psychologist and Professor of ethical leadership, Intersectionality is ambiguous and open-ended term that lacks a clear-cut definition, but at the same time its specific parameters has enabled it to be drawn upon in nearly any context of inquiry. Difficulties arise due to the many complexities involved in making "multidimensional conceptualizations" that explain the way in which socially constructed categories of differentiation interact to create a social hierarchy. First, there is a strong focus on subjective personal narratives. It posits that an oppressed person is the best to judge his experience of oppression according to his own values and feelings. Moreover, intersectionality does not eliminate the hierarchy of identity but inverses it. This creates a paradox in that different groups suffering oppression and not eliminating oppression. Indeed, intersectionality is a totalizing perspective that reduces all social problems to a simple framework that is an oversimplification of reality.
Intersectional feminism primarily draws on far-left ideologies and ultimately ends up excluding women, people of color, and other marginalized people who do not share similar political views. It is in fact a minority ideological Marxist-Leninist view dominated by people from an economically privileged class who have had a university education in the social sciences and/or the necessary leisure time and education to study intersectionality, critical race theory, queer theory and critical analyses of ableism.
What about the delicate sensibilities of those of us who find censoring offensive? Where are the "safe spaces" for those who would ban banning? Is it not true that anyone should be able to criticize or question just about anyone? Should we not care or even know what minority group, if any, someone belongs to? Why it is racism? Why we should not call a sped, a sped? There are whites, and blacks, and yellow, and other color races, so what? There are different cultures in the world, so what? There are differences in development and upbringing education of peoples and sectors in society that should find common grounds and promotion. We should not use the terms "good" and "bad" to relate to them, but we can mention them without prejudice, why not? The question is not are there all this differences, but how do we accommodate with them and bring them to work together equally and without prejudices? To counter back, to wreck and havoc, and to tear up society is not the answer to cure social malaise and world differences. It leads to disaster.
Moreover, if we use other artificial non-direct terms, does it mean we paint a different world? What about pluralism and differences of opinions? How can science proceed without thesis, antithesis and synthesis, or without arguing and debating? Where would our culture be without the freedom to questioning, the ability to criticize, of being creative or even fighting for ideas? Do we wish to restore the dark days of Galileo Galilei and his trial by the Inquisition in Rome? What about the sensibilities of those of us who find censorship offensive? Where are the "safe spaces" for those who would ban banning? What about those who support freedom of speech, the precious diamond of society?
What is the difference between the Inquisition, the horrible terrorist acts of the Islamic Caliphate State, and the cowardice self-censorship of the Orwellian language today promoted by the academia and the media? The staff of the satirical French magazine Charlie Hebdo slaughtered by ICS (Islamic Caliphate state) terrorists for mocking Muhammad, yet "two years ago we were all Charlie Hebdo. Now our willingness to defend freedom of expression has been crushed." the magazine is now banned in some British universities, because some students might find it offensive. This is crazy. It means that we succumb to the evil and subjugate to the murderous and fanatics.
There are horrific stories of censorship and restrictions on expression at universities in the US, the UK and Europe. The world indeed has turned upside down. Even the social media, like Twitter and Facebook ban and censor those who criticize Islam scientifically, even from its religious sources. Isn't it an infantile approach and treatment the nature of political discourse in the academia has become? The student union of City University in London, renowned for its journalism school, now have voted for campus ban on the newspapers, Sun, Mail, and Express in an 'opposing fascism' motion. How is that the academia, the center of open-minded free thinking, bans Israel and calls for its destruction as a state and a nation in the name of Anti-Semite murderous slogans? This is crazy. This is totally anti-scientific, anti-logic and it is opposite to the basics of the academia's values.
It is the equivalent of the "newspeak" about which Orwell has warned us: "Ambiguous euphemistic language used chiefly in political propaganda." If the newspapers are such bad publications, why not allow students to read them and make up their own minds? To suggest that university students cannot contend with a dissenting argument is debilitating and much more: it brings science back to the Middle-Ages, or to the communist fascist era, or worst, to the Islamic rule where there is no science but religious oppression. This is not a democracy; it is full-fledged totalitarianism, a full-scale censorship. This is not modernism but absolutely regression of science and to ignorance. This is evil and wickedness.
COVID- a way forward with Sustainability & Biodiversity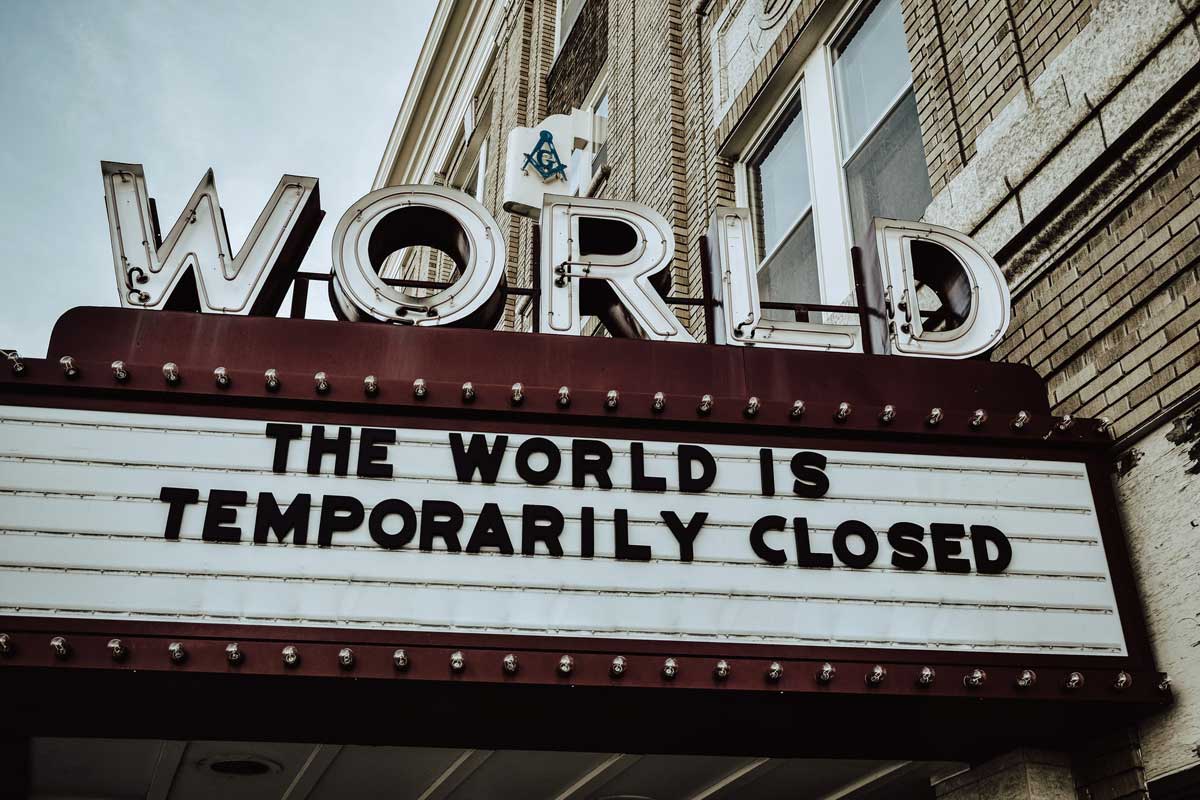 Since the onset of the COVID- 19 pandemic, a new unprecedented situation has arisen many new challenges including social, health, sustainability and world economic issues. COVID -19 is a severe acute respiratory syndrome coronavirus II, first identified in Wuhan city of China on December 19, 2021 and until now this virus has reached its sparks to 218 countries and killed 3.9 million people across the world. It magnifies the everlasting impacts of inequality, batting the poor the hardest. Periods of fortified unemployment, global shortage critical medical and personal protective equipment including masks, protection sheets, gloves and medicines further afloat economies resilience by foster sustainable economic systems- low- carbon investment and green infrastructure planning. The G7 and G 20 ensure to finance least developed and developing countries in flattening the pandemic curve along with the extreme focus on sustainable resource development, climate change mitigation measures and fair economies.
Up till now 25% of plant and animal species are on the verge of extinction, therefore, countries should consider biodiversity in their COVID19 response and economic recovery plans because land use changes and wildlife exploitation increase the risk of many diseases by bringing humans and domestic animals closer to pathogens and disrupting disease-sustaining ecological processes.
The economy and human well-being depend on food, clean water, flood protection, erosion control, the drive for innovation, and more. More than half of the world's national production relies heavily on moderate biodiversity. Thus, decline in biodiversity poses a major threat to society. As part of the policy to respond to COVID19, investing in biodiversity can help mitigate these risks while creating jobs and economic incentives.
Although government and business leaders have recognized the importance of green recovery, and their focus is now on climate change. As part of the restoration and environmental protection system, they should talk to each other. Many countries have taken comprehensive measures to protect biodiversity in response to their COVID19 policies. Examples of biodiversity measures include changes to regulations on the wildlife trade to protect human health, and employment programs focused on ecosystem restoration, sustainable forest management, and control of invasive species.
Analysts suggest that the amount of potentially harmful costs incurred as part of the economic recovery from the COVID-19 crisis far outweighs the benefits to biodiversity. Governments should take the necessary steps to integrate biodiversity policies into COVID-19 recovery projects, ensure that COVID-19 economic recovery measures support biodiversity without jeopardizing it, maintain regulation, and reduce land use. , wildlife, wildlife trade and pollution and attach the environmental condition to the bailout to improve stability, screen and monitor stimulus measures of their biodiversity effects due to plastic pollution and now due to mask pollution in seas or Covid- 19 poor disposal of protection equipment. In order to combat such drastic conditions, large investments should be made in the conservation, sustainable use and restoration of biodiversity.
There is no socio-economic development in the current global panorama. These problems and challenges directly affect human psychology, leading to the loss of psychological stability and the escalation of the financial crisis. Especially, because people are threatened by so many threats, there are more and more cases of mental crisis because people are locked at home and told to be As a result of people being told to confine themselves to their homes and maintain self-loneliness, someone is more likely to be severely affected psychologically, further affected by a lack of proper guidance or treatment.
When no resources are provided to manage the well-being of the people, the situation becomes profitable and affects mental health. Regarding the effects on sustainable psychology, the importance of better mental health should be discussed as it affects individual development and counters limit personal activities.
We have had many epidemics in the past. Middle East Respiratory Syndrome (MERS outbreak) has hit Asian countries, and West Africa has also been infected with the Ebola virus. They also affected the socio-economic balance, affected public health, and caused numerous similar deaths to what we are experiencing with COVID-19 but the new thing now is that Coronavirus affected us mentally, physically and well-being of the ecosystem with its drawbacks of limiting resources by humans while staying at homes due to partial or national lockdown where they put a burden on economy and ecosystem by overconsumption of natural resources instead at the same time human enclosure at homes give a chance to ecosystem for its resource restoration, replenishing disastrous effects caused by anthropogenic activities like decline in air pollution, soil erosion, mineral leaching, hunting, poaching and wildlife trade.
Humans are deteriorating the habitat of wild animals and the normal cycle of pathogens and their hosts. In such situations, we are becoming more and more prone to new diseases. Human pathogens such as the coronavirus are not fully understood to date and several other strains or wildlife as host of this virus (and many other viruses and bacteria) in nature that could be a matter of global health in the future. The COVID-19 pandemic is calling into question our ongoing efforts to improve the Earth's environment. Achieving the Sustainable Development Goals (SDG) is even more important now. Emphasis should be placed on the adoption of strict wildlife trade regulations and comprehensive measures to protect the natural environment. Most importantly, consider comprehensive ways to improve our relationship with the environment that will lead us to sustainability. Agricultural stability and reduction of dependence on animal products is one such example.
There is no doubt in saying that there are some important lessons to learn from COVID-19. It is about our survival, preparedness and responsibility against nature that will lead to the control of future epidemics. Shutdowns are proving to be viable not only in breaking the chain of infection but also in the healing of the ecosystem. Air and water pollution levels have dropped in many parts of the world and nature has begun to regenerate. The important thing is that what we as human beings learn from it. Will we reduce greenhouse gas emissions evenly, will unnecessary travel be curtailed, will we allow the reduction of pollutants in the ecosystem to let nature breathe, and will we promote and adopt sustainable agricultural practices? And stop disturbing wild habitats? Most importantly, will all stakeholders, including governments, organizations and individuals, unite to fight the epidemic that has been going on for decades and resulting in loss of life and biodiversity? There will be a decrease sooner or later, the deadly coronavirus, and one of the most explosive epidemics of the century will be tackled through vaccines or other means through united efforts across borders of countries and continents. But this is not the first novel pathogen that has targeted us, nor the last. There is a need for a fresh perspective to address some of the key issues we have learned from this pandemic. Therefore, humanity must work together to stop the root causes of these pandemics. The way to deal with such pandemics in advance is to make every effort to achieve the goals of environmental sustainability.
Anagha Rajesh – Founder of Yours Mindfully
Undergrad researcher, storyteller, and community builder- that's Anagha Rajesh, in a nutshell.

She is the Founder and CEO of Yours Mindfully, a youth-led organization on a mission to make mental health resources accessible to 1 million young people by 2030.

She has worked as an advocate for the Girls in Science 4 SDGs platform that works closely with the United Nations to make STEM accessible. In addition, Anagha has served as a facilitator for the Digital Exchange program empowering middle and high school students to collaborate beyond borders to achieve the UN SDGs.

As a researcher, she is working on a project to identify biomarkers for endometriosis, a painful uterine condition.
Tell us more about your initiative, Yours Mindfully?
Growing up, I saw my uncle suffer from schizophrenia and how the stigma around this condition prevented him from seeking medical support. When I was accepted into the 1000 Girls 1000 Futures mentorship program of the New York Academy of Science in 2019, I shared my uncle's story with other young people in the program. We realized that mental health is a stigma in most parts of the world and decided to do something to smash that stigma.

We then went on to create e-magazines to create awareness about mental health. That's how Yours Mindfully was born. We were called MindChamps back then. The popularity of our e-magazines encouraged me to grow our team and focus on areas beyond the e-magazine.

Yours Mindfully is now a team of 30+ young people worldwide, focusing on addressing awareness, inclusion, and accessibility in the mental health space. We create inclusive content, organize webinars, spearhead social media campaigns, and conduct contests to bring more stakeholders.

We have partnered with a range of organizations, including UNICEF, 6 Seconds (UK), Spill the Beans (Australia), Spikeview (USA), Manzil Center (UAE), and Road to Nepenthe (India). In addition, we work closely with mental health professionals to create our resources and partner with educators to get this across to young people.

Over the last three years, our initiatives have impacted 5000+ young people. We are currently piloting a program offering personalized mental health resources to youth organizations and schools.
What is the Ashoka Changemakers program all about?
Ashoka is the world's largest network of Social Entrepreneurs and Changemakers. Error! Hyperlink reference not valid. is a carefully selected network of young people who have found their power to create change for the good of all and are ready to take on their next big role as co-leaders of the global Everyone a Changemaker movement.

13 young changemakers were selected for the Indian cohort out of 18,000+ applicants globally. Selected changemakers get access to mentorship, digital resources and a volunteer marketplace to further the impact of their initiatives. In addition, young changemakers get involved in getting more young people to become changemakers through focused initiatives.
How did you get selected for this?
The selection process was a 6-8 month long process with the following stages
1. Submission of the nomination form – This involves a detailed description of my changemaking idea – I spoke about Yours Mindfully, the impact I have created so far through the organization and how I plan to co-lead the changemaker movement.
2. National Review – 4 to 5 hours of conversations with Ashoka India Team
3. International Review – 2 to 3 hours of conversations with Senior Leaders and existing Ashoka Young Changemakers from the global network
4. Selection Panel – an in-person pitch to an esteemed jury explaining what the future potential of my changemaking idea is and how invested I am in implementing it
What are you planning to do in the next 5 years?
I plan to grow Yours Mindfully to impact more young people worldwide. I am currently exploring research in biochemistry, entrepreneurship and public policy. I hope to pursue a career at the intersection of these fields in the next 5 years. In addition, I want to explore writing and traveling in a way that helps me grow.
What other programs and fellowships are on your list that you'd like to engage in?
Dalai Lama Fellowship, Clinton Global Fellowship and Rhodes Scholarship (super ambitious!) are some programs that I am hoping to get into
Tell us more about your work at Force of Nature.


Force of Nature is a non-profit working to mobilize young people's potential to combat the climate crisis.
I completed a three-week introductory program on becoming a force of nature, where I learned about eco-anxiety, the power of narratives in addressing the environmental crisis, and how I can utilize my unique skills to contribute to the climate movement.
Following this generic training, I joined the Canopy pathway to train as a youth consultant to help businesses create and implement solid sustainability strategies
– Under the guidance of experienced youth consultants Clover Hogan and Sacha Wright, I am working on understanding concepts like greenwashing, identifying greenwashing in the sustainability strategies of Fortune 500 companies, and figuring out ways to engage meaningfully with corporate leaders on these issues. I have been on-boarded as a consultant and am looking forward to my first project in the upcoming months.
Anything else you'd like to share about yourself?
I am the first woman from my family and community to get into a top-tier university in India and to kick-start a non-profit. I am super passionate about helping girls and women access networks and mentorship to get ahead on their journeys.
In conversation with Manasi Gupta about Hues of the Mind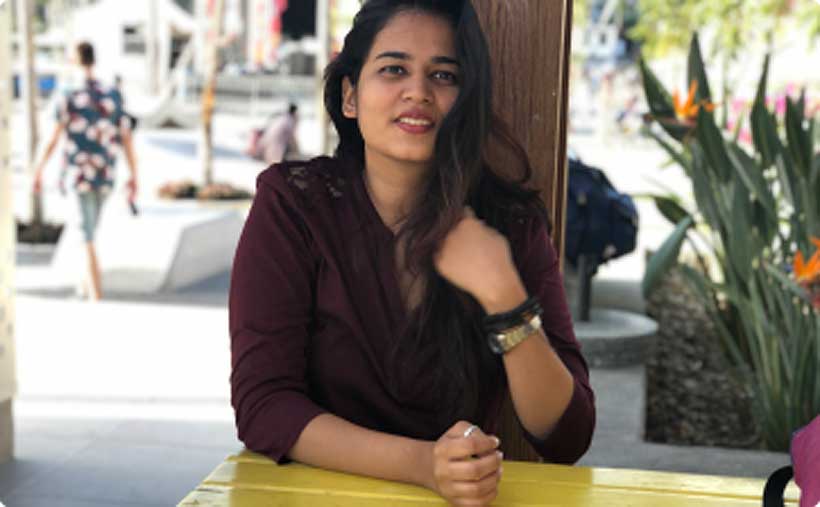 Manasi Gupta is a social entrepreneur and an engineer by profession. At the age of nineteen, she founded Huesofthemind, a nonprofit organisation to provide mental health services which have impacted 50,000 beneficiaries with its initiatives. She is a mental health advocate and wants to make mental health resources more accessible, affordable, and available.
She often reiterates the importance of taking care of oneself and encourages mental wellbeing through her workshops, delivering 50+ talks worldwide at the University of Nairobi, Delhi University, and NIFT Mumbai, to name a few. She is also a published author of the book, Hues of You, which raised funds for mental health resources.
She has been conferred nationally for her team's efforts by the former Health Secretary of India and interviewed by The Times of India. She will be representing India in the upcoming One Young World Summit and is one of the 28 Applicants to receive 100% scholarship from 50,000 applicants worldwide.
What has the overall impact of your work been like?
More than ten thousand beneficiaries have directly been impacted by our workshops, conferences, and events. These beneficiaries are of varying age groups, ranging from eight-year-olds to thirty-year-olds. These sharing spaces have been in different locations, ranging from India to the United States of America, Nepal, South Korea and more.
We raise awareness on our social media platforms, which have witnessed more than a hundred collaborations for content, campaigns, and live social media events. Our social media platforms on Instagram, Linkedin, and Twitter have a cumulative reach of an average of five thousand users virtually.
Other than that, our multiple initiatives have impacted more than ten thousand users and subscribers. Our newsletter HuesLetter has had nearly forty successful editions, reaching more than a thousand subscribers. Huesofthemind's podcasts in Hindi and English have reached more than a thousand listeners. Our virtual repository that helps people connect with professional help has received an average of a thousand users per month since its inception in June.
Our team has also been interviewed by The Times of India, the National newspaper of India, and by AIESEC, the world's largest youth-run organization, thereby inspiring thousands more.
Hence, we've nearly impacted close to fifty thousand beneficiaries worldwide.
What other projects do you plan to undertake in the near future?
Educating, engaging and empowering communities, especially the youth, is crucial. Access to affordable healthcare services is a right of every human being, and awareness is the primary step in receiving the right healthcare services. Non-judgemental sharing spaces, focused on expression, are crucial to mental well-being. My mission is to foster these spaces with the funding I receive in the program.
I have seen a dire lack of education when it comes to mental health, thereby contributing to the stigma around it. I also believe that technology can significantly elevate the depth and breadth of the impact one can have. HuesEd by Huesofthemind is an interactive interface that would help shed light on the various aspects of knowledge in the realm of psychology & mental health education. This interface would inspire our audiences to know more about common misconceptions and hardly known yet essential concepts that require more awareness, given their gravitas
What is your illustrated book all about?
We published our illustrated book, Hues of You in June 2021. Our team has worked relentlessly to create this wholesome coffee table book. The proceeds we receive go towards making therapy more and more accessible to everyone around us.
Sharing is cathartic
Carrying this vision forward, we, at Huesofthemind, crafted a book with research-backed articles, self-help resources, our journeys- in prose and poetry & so much more.
People have found our spaces 'life changing', which has motivated our team to empower many more lives. I firmly believe that we are glistening with the potential to brighten our lives and those of others.
Which all conferences have you attended so far? Any advice for people who want to attend more conferences?
HPAIR
Forbes
AIESEC International
ECOSOC Youth Forum
One Young World
For me, the key values that really shine in any individual & their respective work are,
Authenticity, passion & courage.
Any specific programs or fellowships you are planning to join in the near future?
Not at the moment
Anything else you would like to share?
Access to the correct information regarding healthcare services is a right of every human being. My vision is to make that come true. Awareness is the primary step in receiving the right healthcare services.
The presence of misinformation is a challenge that our present world faces, and access to educational resources from reliable sources can help combat that. I also truly believe that the inclusion of education in the curriculum with the help of a top-down approach involving changes in public policy can support this vision come true. I have seen a dire lack of education when it comes to mental health, thereby contributing to the staggering stigma around it. Education can assist an individual in being more aware, informed, and thereby help them make the right decisions.
Along with physical health, access to mental health resources and services should not be a luxury. I also believe that technology can significantly elevate the depth and breadth of the impact one can have. This idea involves the use of wearable devices to track vital information and ideas to improve the overall wellbeing of a person.