Intersectionality, the Leftist Plague Destroying Western Society -part1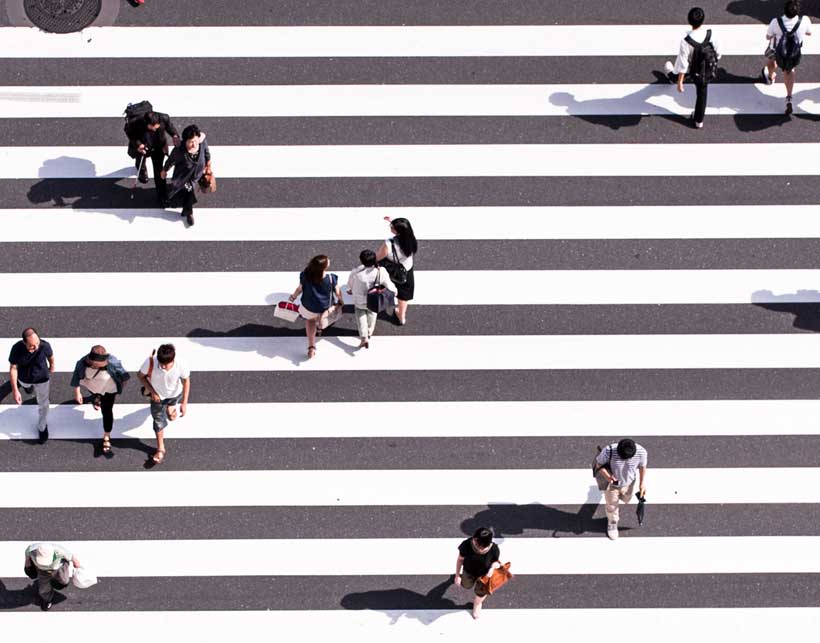 There is a new radical theory, which was produced and spread by the academia, a new leftist "golden god" which highly influence contemporary international politics. In fact, it is a new Orwell's 1984 nightmare language. It is called now intersectionality. It is not a new kind of doubletalk but instead, a twisted and abhorrent talk, creating a pure anarchic situation and a socio-political chaos. Indeed, everything have been gotten crazy, insane, odd, and out of logical order. These days one cannot talk directly and define things openly. One cannot differentiate between right and wrong, truth and false. Soon the days are coming where it will be forbidden to say "the sun rises" or the "sun sets," because what is, which is, how one refers to the "sun? What gender it is?" why it rises and not sets and vise-versa? Under this craze environment who dares to say Earth is not flat? In fact there is huge sections who insist that Earth is flat. Indeed, with intersectionality the world has deepen its upside down turnovers. Nothing is really what it is and everything is also the opposite. The social riots in the US with anarchic chaotic groups and organizations raging and tearing down everything that represent law and order are exactly what this research seek to expose.
The beginning was modest though revolutionary. It started as a sociological theory describing multiple threats of discrimination when identities overlap with number of minority classes, such as race, gender, age, ethnicity, and the like. This new god has been developed by Kimberle Crenshaw in her 1989 essay, and refined in 1991. In Stanford Law Review. Crenshaw asserts that the anti-discrimination laws, feminist theory, and anti-racist politics failed to address the experiences of black women because of how they each focus on a single factor. For her, these aspects of identity are not "unitary, mutually exclusive entities, but rather… reciprocally constructing phenomena." Laws and policies usually only address one form of marginalized identity. The intersections of multiple oppressed identities therefore go overlooked and oppression is cyclically perpetuated. Any analysis that does not take intersectionality into account cannot sufficiently address the particular manner and harsh situation in which black women are subordinated.
Crenshaw has identified three aspects of intersectionality that affect the visibility of black women: structural intersectionality, political intersectionality, and representational intersectionality. The first deals with how black women experience domestic violence and rape in a manner qualitatively different from the ways that white women experience them. The second examines how feminist and anti-racist laws and policies have paradoxically decreased the visibility of violence against black women. The third, delves into how pop culture portrayals can obscure the actual life experiences of black women.
The term gained prominence by Patricia Hill Collins, arguing that cultural patterns of oppression are not only interrelated, but are bound together and influenced by the intersectional systems of society, such as race, gender, class, and ethnicity. She referred to this as "interlocking oppression". She identified three main branches of study within intersectionality. The first, deals with the background, ideas, issues, conflicts, and debates within intersectionality. The second, seeks to apply intersectionality as an analytical strategy to various social institutions to examine how they might perpetuate social inequality. The third, formulates intersectionality as a critical praxis to determine how social justice initiatives can use intersectionality to bring about social change.
According to Oxford dictionary, intersectionality is the interconnected nature of social categorizations such as race, class, and gender as they apply to a given individual or group, regarded as creating overlapping and interdependent systems of discrimination or disadvantage. According to Merriam-Webster dictionary, intersectionality is the complex cumulative manner in which the effects of different forms of discrimination combine, overlapped or intersect, especially in the experiences of marginalized peoples or groups.
Though intersectionality started out as a theory to explain black woman's discrimination, humiliation and disadvantages in American society, today it is applied to all possible social and political categories. Moreover, under leftist obsession it has developed to a totalistic religion, yes a religion, an undermining destroying religion, by creating artificial coalitions between social and political groups that have nothing to do with each other except hatred to the other at large, i.e. Western culture and traditions and mainly white people. The "other" are those who are "privileged" being white, male, and heterosexual, and adhering to the national political and social values, including the family at the center. Being an artificial part of a false and unrelated academic research intersectionality maintains stupidities such as that multiple identities intersect to create a common whole that is different from the component identities.
The problem, the main issue is that though originally applied to the ways that sexism and racism combine and overlap, intersectionality has come to include all imagined forms of class, sexuality and abilities. The result, it has metastasized into almost every corner of the non-scientific academic world. Without trying to find out peaceful satisfactory solutions intersectionality has migrated from feminism into a deep revulsion and hatred against white, male and especially Jewish-Christian traditions, with the aim to destroy Western society.
The theory of intersectionality is dogmatic orthodoxy that has nothing to do with reality, rather it has all the negative hallmarks of fundamentalist religion. It is a brand new horrible and extreme version of political correctness. In a nutshell it means that everyone must oppose every form of oppression, whatever adherents of intersectionality call "oppression" and racism. That is, people should never be exposed to contrary point of views, which is one of the basics of scientific research, since it might upset someone else's identity and/or sensibilities and/or personality's ambitions. At the same time, by itself, it denies and reject other groups and movements and ideas that do not comfort with their biased politics. The marketplace of ideas used to be free and open has become under intersectionality totally restricted and even closed by those who do not even dare to listen to the other side. This is pure cowardice and evil that goes together with pathological violence and chaos. Now all kinds of order, mainly political order, are rejected and the new demanded regime is pure nihilism and chaos.
Nowhere has adoption of this paradigm been more pronounced than on the university campuses where, in the name of bizarre slogans like "identity politics," "gender," and "solidarity" it has changed the vocabulary and behavior of these groups to divert them into pure "anti" politics. The negative, the chaotic, the anarchist stand, take the lead. Anti, whatever anti is and means is good and must be accepted. If black people are being denied rights, prejudiced and evil-treated, it is a must of all good people to fight for their rights, by depressing the "oppressors," by bringing them down. "Equality" and "justice" have now received a new form, as they are defined and represented by those groups who support intersectionality. The normal and regular routes to bring the tragic issue of racism and discrimination of blacks are totally denied, and instead a negative nihilistic rebellious approach is being taken. The aim is to motivate and encourage students, the future of political, social and scientific of the country and other social groups to divide everybody up by their race, gender and other categories.
Intersectionality believes that gender, race, social-class, ethnicity, nationality, religion, physical and mental disabilities, sexual orientation, and other forms of identity, can all intersect. However, it is not legitimate at the same time to decide arbitrarily to exclude groups or orientation without giving them the right to defend their position. If this is true, why it is applied to blacks and Muslims and not to Jews and/or whites? Only blacks and Muslims have sensibilities we should keep and follow while white Christians have not? Under these bizarre and twisted perceptions, why the so-called Palestinians are entitled to perform all kinds of horrible acts of violence and terrorism, but Israel is denied even to self-defense?
Intersectionality is also contradictory. Such a theory when applied by people with bias will inevitably be biased itself. All radical movements carry with them biases and justify violence though from different ideological standpoints. Violence is used as a means to an end. Moreover, it assigns these categories by moral merit in which privilege is bad and victimhood is good. All social problems get reduced to this simple framework and that means in fact anarchism, anti-sociability and chaos. This precludes the possibility of running and performing state organs, and in fact leads to the destruction of political order and the basic fabrics of society. This is hell not paradise. This is not justice and equality but chaos elimination.
Everything is scrutinized through this lens. There are so many simplistic slogans which sound good and attract people to reiterate: 'Make love not war.' 'All humans are created equal.' Even Marxism sounds good, though there has never been a Marxist society that any rational human being would like to live in it willingly. Amazingly even confusingly, there are still those who ideologically adhere by Communism. This is crazy. All they have to do is to look at Venezuela today, how a potentially rich country with huge abilities its people are starving. It is even recommended not to look at the Soviet Union and its satellites and what they have done to the basics of human life and dignity, but to look at the flourishing thriving technologically sophisticated South Korea as compare to the hell example of North Korea. The same people, the same culture exactly prove what the horrible ideologies of Marxism/communism/socialism do to their own peoples. We have ample examples how communism and socialism eradicate the abilities of the people and ruin the basic fabrics society. Marxism-Leninism is an incurable mental disease, a lunatic ideology, an infinite total disaster. Nazism and Islam are exactly of the same kind, and they follow the same directions and orientations.
The 1400 years of Islam clearly prove it is even worse than Communism and Nazism combined. In its pursuit of political religious ideals, Islam has committed the worst crimes against humanity, of genocide and ethnic cleansing, of huge slavery and destroying human nature to pure submission. Nevertheless not only surprisingly but totally amazingly, it is embraced with love and compassion by the intersectionality groups.
How simplistic and infantile is intersectionality is proven by the following axioms: typical of the orthodoxy of intersectionality is the following propositions:
a. All Colonialists and Imperialists were white males, and therefore all white males are evil. However, Islam is the uppermost of colonialism and imperialism, its history is an open card to these, but it is stripped of all these. Indeed, ignorance or evil kill.
b. Slavery was created and practiced by the white imperialist peoples as a means to oppress the colored peoples and to control and weaken their abilities. Therefore revolution against the "white system" is justified. However, they ignore the tragic reality that Muslims were and still are the prominent slave-traders in history; that Muslims captured, tortured, and marched 120 million blacks from Africa into slavery, 30 million for the local Islamic markets (males were castrated!) and 30 million were shipped to the Americas (60 million of the entire blacks were perished in the roads!); and that Islam is racist, anti-feminist and reject gender equality.
c. America is a white-male-dominated imperialist power, and therefore by definition it is evil and must be annihilated whatever the circumstances are. However, since Muslims are against the US ideologically and they fight its "oppression and occupation," therefore, by definition Islamic operations are supported and justified and Muslims are embraced.
d. The US supports Israel, and Israel oppresses the Palestinians; therefore, without any investigating and without even trying to learn and understand the issues, Jews are by definition imperialists and racists and Israel must be destroyed. The Palestinians on the other hand, being the victims of Israeli oppression and racism, therefore, they are the good side and should be supported by all means.
You see, the world of intersectionality is so simple. One even does not wonder that these horrific destructive slogans spring in the empty-headed Western academia and played positively by the media that for long has neglected responsibility and honesty. This is suicidal, first and foremost in the academia, to the existence of sciences, knowledge, and to the progress of humanity. It means the annihilation of investigation, scientific research, criticism, and it directly leads to censorship and disappearance of human freedoms, let alone abiding by the scientific truth. It is much more than the nightmare of the Orwellian society. It means in fact bringing back fascism, communism, and promoting the Islamic oppressive rule over humanity and depressing its freedoms and civil rights. It means in fact the retreat of human progress to the dark days of Islamic primitive desert.
All the radical groups, such as Black Lives Matter and Antifa, advocate preaching intersectionality while feel comfortable and compassion with the ideology of Hezbollah, Hamas, the PLO, and all other Islamic fanatic anarchist groups. They deliberately advocate these groups being fundamentally racist, totalitarian, and their ideology leads to ethnic cleansing, genocide, and the annihilation of a nation and its religion. Moreover, by restoring Islam's 7th century religious and cultural ideologies, they advocate setback of knowledge, sciences, and freedoms. The overall result is clear and symbolizes "the rise and fall of Western civilization."
It was exactly Alan Dershowitz who has coined this situation concerning Israel so succinctly: "when the best are accused to be the worst, you have to look at the accusers." It reflects now all those who follow the intersectionality monster. It goes even to much lethal directions as Islam is seen as a good moral and justified force, and all the evils and atrocities it has done through 1400 years of its history are forgotten just because it works today against Western values and traditions. Therefore, the amazing paradox of intersectionality is that it is right and justified to go hand by hand with Islam even in its very essence it is against the basics of intersectionality's perceptions and notions such as discriminating women, killing gays, adhering male superiority, and even that Muslim slave-traders were the main cause of black slavery in the America.
He who subscribes to this pseudo-academic concept of intersectionality, which has become a code word for anti-American, anti-Western, anti-male, anti-whites, anti-Israel and anti-Semitic bigotry must do one thing: to think, to contemplate, to investigate, to ask questions, and to elaborate issues. One must reject this kind of poisonous exclusionary that intersectionality represents. It encourages fanaticism and accumulates all the radical groups to tear apart the basics of law and order of Western society. Instead of helping bring peace and understanding among cultures, of promoting more social equality and justice, and instead of enhancing a balanced politics, it simply forces the different sides to further apart the fabrics of society and leads to retrenchment, conflicts, violence and anarchism. For intersectionality, facts do not matter; reason does not hold, and all it needs is hatred to normality to the rational behavior and to law and order.
According to Jonathan Haidt, a social psychologist and Professor of ethical leadership, Intersectionality is ambiguous and open-ended term that lacks a clear-cut definition, but at the same time its specific parameters has enabled it to be drawn upon in nearly any context of inquiry. Difficulties arise due to the many complexities involved in making "multidimensional conceptualizations" that explain the way in which socially constructed categories of differentiation interact to create a social hierarchy. First, there is a strong focus on subjective personal narratives. It posits that an oppressed person is the best to judge his experience of oppression according to his own values and feelings. Moreover, intersectionality does not eliminate the hierarchy of identity but inverses it. This creates a paradox in that different groups suffering oppression and not eliminating oppression. Indeed, intersectionality is a totalizing perspective that reduces all social problems to a simple framework that is an oversimplification of reality.
Intersectional feminism primarily draws on far-left ideologies and ultimately ends up excluding women, people of color, and other marginalized people who do not share similar political views. It is in fact a minority ideological Marxist-Leninist view dominated by people from an economically privileged class who have had a university education in the social sciences and/or the necessary leisure time and education to study intersectionality, critical race theory, queer theory and critical analyses of ableism.
What about the delicate sensibilities of those of us who find censoring offensive? Where are the "safe spaces" for those who would ban banning? Is it not true that anyone should be able to criticize or question just about anyone? Should we not care or even know what minority group, if any, someone belongs to? Why it is racism? Why we should not call a sped, a sped? There are whites, and blacks, and yellow, and other color races, so what? There are different cultures in the world, so what? There are differences in development and upbringing education of peoples and sectors in society that should find common grounds and promotion. We should not use the terms "good" and "bad" to relate to them, but we can mention them without prejudice, why not? The question is not are there all this differences, but how do we accommodate with them and bring them to work together equally and without prejudices? To counter back, to wreck and havoc, and to tear up society is not the answer to cure social malaise and world differences. It leads to disaster.
Moreover, if we use other artificial non-direct terms, does it mean we paint a different world? What about pluralism and differences of opinions? How can science proceed without thesis, antithesis and synthesis, or without arguing and debating? Where would our culture be without the freedom to questioning, the ability to criticize, of being creative or even fighting for ideas? Do we wish to restore the dark days of Galileo Galilei and his trial by the Inquisition in Rome? What about the sensibilities of those of us who find censorship offensive? Where are the "safe spaces" for those who would ban banning? What about those who support freedom of speech, the precious diamond of society?
What is the difference between the Inquisition, the horrible terrorist acts of the Islamic Caliphate State, and the cowardice self-censorship of the Orwellian language today promoted by the academia and the media? The staff of the satirical French magazine Charlie Hebdo slaughtered by ICS (Islamic Caliphate state) terrorists for mocking Muhammad, yet "two years ago we were all Charlie Hebdo. Now our willingness to defend freedom of expression has been crushed." the magazine is now banned in some British universities, because some students might find it offensive. This is crazy. It means that we succumb to the evil and subjugate to the murderous and fanatics.
There are horrific stories of censorship and restrictions on expression at universities in the US, the UK and Europe. The world indeed has turned upside down. Even the social media, like Twitter and Facebook ban and censor those who criticize Islam scientifically, even from its religious sources. Isn't it an infantile approach and treatment the nature of political discourse in the academia has become? The student union of City University in London, renowned for its journalism school, now have voted for campus ban on the newspapers, Sun, Mail, and Express in an 'opposing fascism' motion. How is that the academia, the center of open-minded free thinking, bans Israel and calls for its destruction as a state and a nation in the name of Anti-Semite murderous slogans? This is crazy. This is totally anti-scientific, anti-logic and it is opposite to the basics of the academia's values.
It is the equivalent of the "newspeak" about which Orwell has warned us: "Ambiguous euphemistic language used chiefly in political propaganda." If the newspapers are such bad publications, why not allow students to read them and make up their own minds? To suggest that university students cannot contend with a dissenting argument is debilitating and much more: it brings science back to the Middle-Ages, or to the communist fascist era, or worst, to the Islamic rule where there is no science but religious oppression. This is not a democracy; it is full-fledged totalitarianism, a full-scale censorship. This is not modernism but absolutely regression of science and to ignorance. This is evil and wickedness.
Women 'far from having an equal voice to men'- UN Study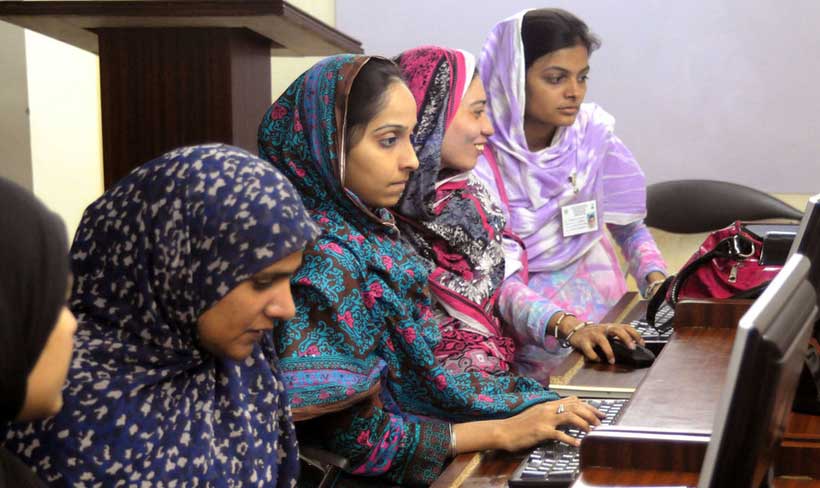 The COVID-19 pandemic is "interrupting efforts" to achieve gender equality and threatening to "reverse hard-won gains" over the past decades, a senior UN official said on Tuesday.
Introducing the 2020 edition of The World's Women: Trends and Statistics, Liu Zhenmin, chief of the UN's economic and social affairs department (DESA), said that over the last two decades, "attitudes of discrimination are slowly changing" and women's lives have improved with regard to education, early marriage, childbearing and maternal mortality, all while progress has stagnated in other areas.
"Women are far from having an equal voice to men", spelled out the DESA chief. "And, in every region of the world, women are still subjected to various forms of violence and harmful practices".
Beijing still pending
Overall, progress continues to fall far short of what Member States committed themselves to, at the 1995 Fourth World Conference on Women.
"Twenty-five years since the adoption of the Beijing Declaration and Platform for Action, progress towards equal power and equal rights for women remains elusive", said UN Secretary-General António Guterres.
"No country has achieved gender equality".
To effectively measure progress in that regard, reliable, timely and disaggregated, data are critically needed and closing data gaps requires regular collection and use of gender statistics.
Pushing a boulder uphill
Mr. Liu pointed out that while the coronavirus pandemic is having "devastating social and economic impacts" across the world, women are fighting "on the front lines…in healthcare settings, in home care, in the family and in the public sphere".
With less internet access, particularly in developing regions, women also face difficulties maintaining valuable personal connections and carrying on day-to-day activities during lockdowns.
"Many may also have been trapped in unsafe environments…and at risk of experiencing intimate partner violence", Mr. Liu stated.
Moreover, he pointed out that women face reduced access to sexual and reproductive health services; and need more time to care for the elderly, sick and children, including home-based education; adding that they are also at higher risk of infection than men in the workplace.
Glass ceiling intact
In terms of power and decision making, World's Women 2020 revealed that last year, women held only 28 per cent of managerial positions globally – almost the same proportion as in 1995.
And only 18 per cent of enterprises surveyed had a female Chief Executive Officer in 2020.
Among Fortune 500 corporate rankings, only 7.4 per cent, or 37 CEOs, were women.
In political life, while women's representation in parliaments worldwide has more than doubled globally, it has yet to cross the 25 per cent barrier of seats and although representation among cabinet ministers has quadrupled over the last 25 years, it remains at 22 per cent, well below parity.
Call to action
Mr. Liu called on all countries to "accelerate efforts" in empowering women and girls, towards improving data gaps in covering key gender topics.
"Timeliness and comparability of data over time and across countries, need to be improved, and data disaggregation and dissemination by age, sex, location and other key variables, need to become a priority in order to fully measure and address intersecting inequalities, respond to crises, and ensure gender equality by 2030", he upheld.
Of Here and Now: Pandemic and Society in 2020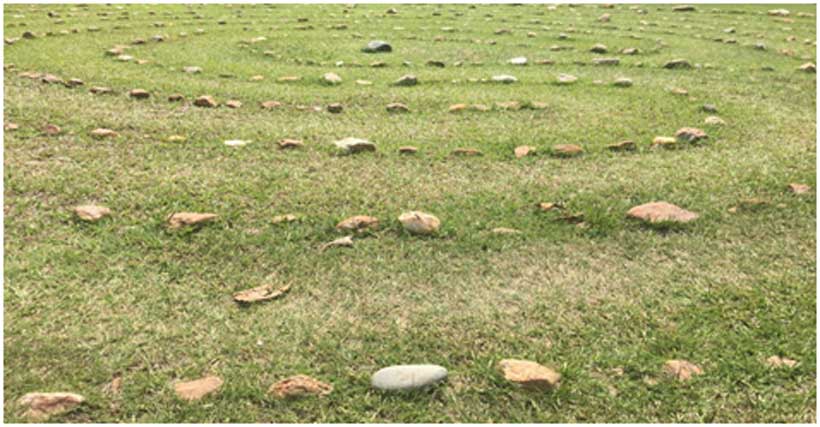 After a century, the world population faced a new pandemic that fast spread globally, affecting individuals both physically and mentally. Covid-19 started in late 2019 in Asia, spreading so fast that despite the global connectivity and highly sophisticated information technology and communication systems, the interconnected society of the 21st century was incapable to fast react in order to avoid contagion and prevent the worst. Gradually, the pandemic is making a tour around the globe contaminating citizens even in rural communities from all continents. Worldwide, there have been 32 million confirmed cases with over 1 million deaths during the first 9 months of this year[1].
From this universal pandemic we learned that the interdependent globalized world of 2020 is connected but not synchronized – or as earlier in crisis, prof. Anis H. Bajrektarevic well-noted 'world on autopilot'[2]. All scientific, technological and digital knowledge accumulated over centuries remains inept to protect our civilization from an invisible virus that, ironically, can be eliminated with just soap and water. Obviously, the magnitude and the economic, social and cultural impact of this pandemic took humanity by surprise.
Society was already undergoing a deep process of transformation on all fronts. Debates were focused on the fragility of democracy, climate change and sustainability, inequality and inclusion, gender and race, social media and fake news, virtual payments and crypto currencies, artificial intelligence and blockchain. Science, knowledge and technology were advancing at a fast rate in all fieldsincluding genetics, neuroscience and biotechnology. Nevertheless, health-care was not a top priority for public investments or national budgets. Yet, with the eruption of the pandemic, priorities had to be immediately revisited. A human-centred and inclusive approach became imperative in every corner of the planet. Incontestably, the 2020s is bringing irreversible disruptions.
Lockdown measures and social isolation deprived individuals of free movements, restricting social gatherings and citizen's mobility. The home-office dismantled solid organizational structures of daily work conviviality. Closure of schools prevented children from accessing formal in-person education, creating a childcare crisis for working parents. Crowded metropolis became empty urban centres, no shopping, no restaurants and no city life. Cultural festivities and spaces such as theatres, cinemas, and museums had their activities suspended leaving artists, cultural and creative professionals as well as street-vendors out of jobs. Parks and sportive centres became inactive and international tourism ceased.
Conversely, family life became the heart of social order. Parents that were extremely busy with their jobshad to juggle between work and the education of their children. People became less egocentric and started showing more empathy with the needed ones. Solidarity has been manifested in donations and collective assistance by civil society. Companies engaged with social responsibility. Artists, cultural and creative workers were defied to work even harder at home to find new niches in the virtual domain. The confined society had to rediscover its ethical values, principles and priorities.
Free-time and leisure at present
Paradoxically, this shift in human behaviour brought us back to a theory of economics that emerged a century ago (Ruskin, 1900) "There is no wealth but life". In this new-old context, free-time, leisure, well-being and culture are closely associated. Usually, we use our free-time to carry out activities that are not directly related to work, duties or domestic occupations. May be free-time is an illusion because only in exceptional occasions our time is completely free. Leisure, however, is a subjective concept which varies depending on the society which we belong. It is connected with our participation in cultural life, reflecting the values and characteristics of a nation. Thus, it can be considered a human right according to the UN Declaration of Human Rights (1948), and in particular the International Convention on the Economic, Social and Cultural rights (1967).
Despite some divergent definitions of leisure there is convergence around three distinctions: (i) leisure as time; (ii) leisure as activity; and (iii) leisure as a state of mind. Firstly, it is defined as the constructive use of available time. Leisure as a variety of activities includes the practice of sports or actions related to intellectual and human development like reading, painting, gardening etc. and those can be leisure for ones and work for others. Understanding leisure as a state of mind is complex since it depends on individual perceptions about concepts such as freedom, motivation, competency etc. Certain skills can be considered leisure depending on the degree of satisfaction, emotion or happiness it causes. Yet, the most important is the possibility of free will.
Time available for leisure also varies according to cultural, social and even climate considerations. The notion of time can be different in Africa, Asia, Latin America or Europe. Usually people who live in areas of hot climate enjoy outdoor activities and sports while Nordic people whose habitat is in cold weather prefer indoors socialization and hobbies like playing chess, classic music etc. Social leisure embraces communitarian happenings such as going to the beach, practicing sports in a club etc. Behavioural studies indicate the benefits of social leisure for the well-being of individuals, self-esteem and cultural identity[3].
Moments of leisure are essential in all phases of our life. During childhood and adolescence most of our time is devoted to study and sports while at adulthood our time is mostly consumed with work and family. Indeed, it is at senior age that retired people generally have extra free-time to enjoy cultural events, leisure and tourism. Globally people are living longer and a newage structure is taking shape: the young senior (65-74 years), the middle senior (75-84 years) and the older senior as from 85 years old. According to the United Nations,[4] in 2018 for the first time in history, persons aged 65 years or over outnumbered children under age five. This partially explains the vast number of people in the group of risk requiring quarantine protection throughout the pandemic period.
Well-being and spirituality in pandemic times
During the pandemic, reflections about well-being and spirituality gained space in our minds. It is undeniable that the constraints brought about by lock-down measures and social distancing, offered us more free-time but very limited leisure options. We gained additional time to be closer to loved ones and to do things we like most at home. Enjoying family life, including eating and even cooking together became a shared pleasure and a new leisure style. Individuals had to optimize the quality of their temporarily sedentary lives.
Global pandemics affect our collective mental health. Given the prevailing health and economic insecurity, the focus of our attention has been on well-being, strengthening friendships, expanding social network, practicing solidarity, improving self-esteem as well as reflecting on spirituality and religion. Suddenly the exuberant society of 2020 is afraid of the unknown virus and its long-term harmful consequences on day-to-day life. Well-being and happiness became the essence of achievable goals.
People are emotionally fragile in this moment of anxiety. Individuals are suffering losses that will persist long after the pandemic will be over. Some feel stressed or depressed while others react by searching for relief in exercising, relaxation, meditation, yoga or mindfulness training. Individuals are finding new ways to overcome solitude and boost mental resilience. Current philosophical thinking (Harari, 2018) is reminding us that homo sapiens have bodies but technology is distancing us from our bodies[5].
Inspirational talks in likeminded groups have been helpful for reconnecting people dealing with an uncertain future. Social engagement and advocacy for health causes are used for promoting social change. Thus, besides upgrading healthcare systems and putting in place special measures for accelerating economic and cultural recovery, targeted governmental support will be needed to improve mental well-being and raise the overall level of satisfaction and happiness of citizens in the post-crisis.
Culture and e-learning nowadays
In a short period of time, many went from an exciting social and cultural lifestyle to a simple life. People had to assume the role of protagonists of their actions. Due to open-air limitations, free-time activities had to be less physically-intensive (no bike, tennis, jogging etc.), and more creative-oriented such as designing, playing music, writing. Much time has also been spent watching TV series, surfing the internet, viewing live music concerts, video-gaming, attending video-conferences as well as socializing in virtual chats. Equally, there are growing concerns about the ethics of consumer technology and internet addiction "time well spent" (Tristan, 2015)[6].
A recent study[7] carried out in the UK to track digital cultural consumption during the pandemic, indicates that the median time spent daily watching TV are 4 hours, while listening to music, watching films and playing video games each day are 3 hours respectively. Understanding human behaviour, in particular youth habits can help to indicate new cultural trends and consolidate social cohesion in post-pandemic times. Moreover, policy-makers could consider engaging cultural institutions and employing artists and creatives to help facilitate a collective healing process and kick-start recovery.
It is widely recognized that the arts, culture and creative sectors were hit hard by the pandemic. Whist digital cultural and creative products for home consumption were in high demand, others tangible creative goods like arts, crafts, fashion and design products sharply contracted. Many artists and creatives had no option than to experiment on work in digital spaces, since they had to go global from home.
Despite the fact that 4.5 billion people (60% the global population) use internet[8], the availability of affordable broadband access is a pre-condition to use and benefit from the opportunities provided by digital tools. This applies to both producers and consumers of cultural and creative digital content. Currently, videos account for 80-90% of global digital data circulation, but at the same time Latin America, the Middle East and Africa together represent only around 10% of world data traffic[9]. This evidence points to digital asymmetries that are being aggravated. Creativity only is not enough to transform ideas into marketable creative goods or services if digital tools and infrastructure will not be available.
The pandemic also had a strong impact on education and learning. Re-thinking education was already a topic on the agenda of many countries in order to respond to the realities of the jobs market in the 2020s. Besides the need to adapt methodology and pedagogical practices, many believe it is necessary to bring an interdisciplinary and applied approach to curricula with focus on science, technology, engineering and mathematics (STEM)[10], preferably also integrating arts (STEAM). In any case, the education system has been forced to quickly adjust to remote learning. Globally over 1.2 billion children are out of the classroom in 186 countries[11]. In Latin America schools are closed and around 154 million children between the ages of 5 and 18 are at home instead of in class[12]. Furthermore, access to school-related inputs is distributed in an unbalanced manner; wealthier students have access to internet and home-schooling while the poorer have not. Young people are losing months of learning and this will have long-lasting effects. The loss for human capital is enormous.
On the positive side, continuous e-learning became a trend and a necessity. Innovation and digital adaption gave rise to a wide-range of on-line courses. Millions of learners are upgrading their knowledge and skills in different domains through distance learning, whether through language and music apps, video conferences or software learning. Some are free others have to be paid for, but what is absolutely transformative is that access to knowledge became more democratic. Independently of age or field of interest, learners from different parts of the world can have access to prestigious universities or practical training. E-learning, where teaching is undertaken remotely and on digital platforms already existed, but demand has sharply increased during pandemic and this might be a point of no return.
Over these critical 9 months, there are growing signs that the 2020s will face a new set of challenges and life will not be back as usual. The future will be very different when compared to the recent past. Hope and fear are likely to co-exist for a certain time. There are new values, new lifestyles, new social behaviour, new consumption standards, and new ways of working and studying. The pandemic has imposed a deep ethical and moral re-assessment on society. This turning point is leading to a deep socio-economic renovation and hopefully to a more inclusive and sustainable society.
---
[2]https://www.diplomatic-press.net/ueber-uns/geschichte.html
[3]E. Dos Santos-Duisenberg (2013) – Tempo livre, lazer e economia criativa, Revista Inteligência Empresarial (37), Universidade Federal do Rio de Janeiro, Brazilhttp://www.epapers.com.br/produtos.asp?codigo_produto=2455
[4]https://www.un.org/development/desa/publications/world-population-prospects-2019-highlights.html
[5]https://www.ynharari.com/book/21-lessons-book/
[6]https://en.wikipedia.org/wiki/Center_for_Humane_Technology
[7]https://pec.ac.uk/policy-briefings/digital-culture-consumer-panel
[8]https://internetworldstats.com/stats.htm
[9]https://unctad.org/en/pages/PublicationWebflyer.aspx?publicationid=2466
[10]https://www.livescience.com/43296-what-is-stem-education.html
[11]https://www.weforum.org/agenda/2020/04/coronavirus-education-global-covid19-online-digital-learning/
[12]https://blogs.iadb.org/ideas-matter/en/pandemic-and-inequality-how-much-human-capital-is-lost-when-schools-close/
When Fundamentalists Come to Power, Women Lose
As the United States mourns the loss of Supreme Court Justice Ruth Bader Ginsburg, we find ourselves in crisis over women's rights in the United States. Justice Ginsburg's nominated replacement, Amy Coney Barrett, would be a disaster for women's equality. Legally, Barrett opposes reproductive rights, LGBTI equality, and access to comprehensive health care; personally, she advocates that women should be subservient to their husbands. Barrett, and her ilk, are part of a global trend of religious fundamentalists seeking to dismantle modern egalitarian gender policies.
Barrett, and the majority of conservatives that she will join on the Supreme Court, will be a grave threat to the progress we' ve made on gender equality in the United States. Here, and around the world, when religious fundamentalists come to power: they roll back women's rights, degrade human rights standards, exacerbate discrimination, and stoke violence. People may mistakenly believe that women's rights is on a natural trajectory towards progress in the U.S. and other liberal democracies. Yet, evidence around the globe demonstrates that when religious fundamentalists take power, the human rights of half the population are severely denigrated.
In countries such as Iran, Pakistan, Brazil, and India when religious fundamentalists come to power, progress on women's rights unraveled. In Iran, before the 1979 revolution, women were doctors, lawyers, university, and political leaders. When religious fundamentalists took power was one of the first issues to attack and repeal was progress for women. Similarly, in Afghanistan, when the mullah's took power, rollbacks to women's rights were first. [1] Looking at these two countries today, it is easy to forget the progress that was dismantled. My Afghan friend at the University of Washington recently showed me a picture of her mother and father sitting in a park holding hands in the 1970s in Kabul. The picture could have been taken in London; both of them are wearing summer clothes and holding hands. Less than a decade later, many of their individual liberties, from clothing- choices to public displays of affection, would be banned. In India and Brazil, Prime Minister Modi and President Bolsonaro are part of a growing global trend of national leaders who openly belittle women with little recourse. Worldwide, progress is precarious for women's rights.
Western societies are not immune from these threats. In Poland and Hungary, leaders have recently closed gender studies departments of national universities; banning classes and research on gender studies.[2] Polish leaders are actively repealing women's reproductive rights,[3] and established new "LGBT-free zones."[4] Emboldened by religious doctrine, right-wing leaders re-assert male dominance in national policies.[5] As in the U.S., the current president even jokes about sexual assault towards women.
Women's rights should not be narrowed to the limited scope of abortion. Maternity leave, political representation, universal childcare, equal pay are all critically important policies for women's equality. And yet, choice, and reproductive rights can be a barometer for how women are treated in a country. When abortion is illegal, it is the single largest cause of death in countries for women of child bearing age. Leaders have asserted anti-abortion campaigns in Chile and Argentina as a "cultural value", disregarding the danger for vulnerable women and human cost of not having access to reproductive health care. When abortion is illegal, women die. This may be the reality of American women in the near future, when fundamentalists such as Barrett rise to power.
Women were not 'given' the right to vote; they fought for it. Historically, women are not given anything, rather they worked for decades in advocacy, protest, and building public support for progress on an issue, such as equal pay in the work place. [6] As RBG once said, "I ask no favor for my sex. All I ask of our brethren is that they take their feet off our necks." Around the world, women have fought hard for their rights. These rights are often the first targeted when conservatives come to power. American women have lost a lot of ground over the last four years during the Trump Administration. Barrett, and other fundamentalist leaders, could derail decades of progress for women in the United States. I hope readers actively think about how they will vote, and support the local, national, and global battle for women's equality.
The views in this article are the authors alone and do not reflect the views of any institution.
---
[1]Ahmed-Ghosh, Huma. "A history of women in Afghanistan: lessons learnt for the future or yesterdays and tomorrow: women in Afghanistan." Journal of international Women's Studies 4, no. 3 (2003): 1-14.
[2] Helms, Elissa, and Andrea Krizsan. "Hungarian government's attack on Central European University and its implications for gender studies in Central and Eastern Europe." FeminaPolitica–ZeitschriftfürfeministischePolitikwissenschaft 26, no. 2 (2017).
[3]Król, Agnieszka, and Paula Pustułka. "Women on strike: mobilizing against reproductive injustice in Poland." International Feminist Journal of Politics 20, no. 3 (2018): 366-384.
[4]Korolczuk, Elżbieta. "The fight against 'gender'and 'LGBT ideology': new developments in Poland." European journal of politics and gender 3, no. 1 (2020): 165-167.
[5]Graff, Agnieszka, RatnaKapur, and Suzanna Danuta Walters. "Introduction: gender and the rise of the global right." Signs: Journal of Women in Culture and Society 44, no. 3 (2019): 541-560.
[6]Wade, Michelle, and Susan Fiorentino. "Gender Pay Inequality: An Examination of the Lilly Ledbetter Fair Pay Act Six Years Later." Advancing Women in Leadership Journal 37 (2017): 29-36.