Intersectionality, the Leftist Plague Destroying Western Society -part1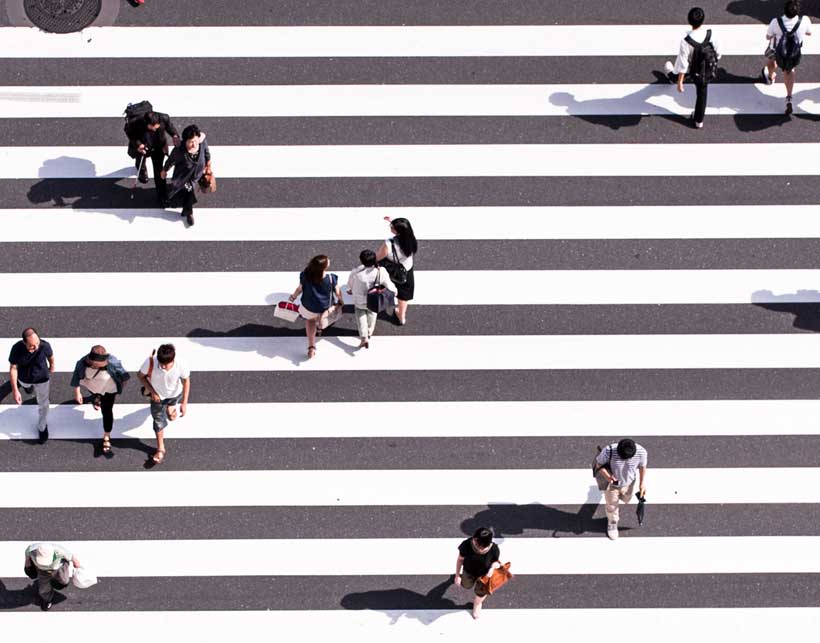 There is a new radical theory, which was produced and spread by the academia, a new leftist "golden god" which highly influence contemporary international politics. In fact, it is a new Orwell's 1984 nightmare language. It is called now intersectionality. It is not a new kind of doubletalk but instead, a twisted and abhorrent talk, creating a pure anarchic situation and a socio-political chaos. Indeed, everything have been gotten crazy, insane, odd, and out of logical order. These days one cannot talk directly and define things openly. One cannot differentiate between right and wrong, truth and false. Soon the days are coming where it will be forbidden to say "the sun rises" or the "sun sets," because what is, which is, how one refers to the "sun? What gender it is?" why it rises and not sets and vise-versa? Under this craze environment who dares to say Earth is not flat? In fact there is huge sections who insist that Earth is flat. Indeed, with intersectionality the world has deepen its upside down turnovers. Nothing is really what it is and everything is also the opposite. The social riots in the US with anarchic chaotic groups and organizations raging and tearing down everything that represent law and order are exactly what this research seek to expose.
The beginning was modest though revolutionary. It started as a sociological theory describing multiple threats of discrimination when identities overlap with number of minority classes, such as race, gender, age, ethnicity, and the like. This new god has been developed by Kimberle Crenshaw in her 1989 essay, and refined in 1991. In Stanford Law Review. Crenshaw asserts that the anti-discrimination laws, feminist theory, and anti-racist politics failed to address the experiences of black women because of how they each focus on a single factor. For her, these aspects of identity are not "unitary, mutually exclusive entities, but rather… reciprocally constructing phenomena." Laws and policies usually only address one form of marginalized identity. The intersections of multiple oppressed identities therefore go overlooked and oppression is cyclically perpetuated. Any analysis that does not take intersectionality into account cannot sufficiently address the particular manner and harsh situation in which black women are subordinated.
Crenshaw has identified three aspects of intersectionality that affect the visibility of black women: structural intersectionality, political intersectionality, and representational intersectionality. The first deals with how black women experience domestic violence and rape in a manner qualitatively different from the ways that white women experience them. The second examines how feminist and anti-racist laws and policies have paradoxically decreased the visibility of violence against black women. The third, delves into how pop culture portrayals can obscure the actual life experiences of black women.
The term gained prominence by Patricia Hill Collins, arguing that cultural patterns of oppression are not only interrelated, but are bound together and influenced by the intersectional systems of society, such as race, gender, class, and ethnicity. She referred to this as "interlocking oppression". She identified three main branches of study within intersectionality. The first, deals with the background, ideas, issues, conflicts, and debates within intersectionality. The second, seeks to apply intersectionality as an analytical strategy to various social institutions to examine how they might perpetuate social inequality. The third, formulates intersectionality as a critical praxis to determine how social justice initiatives can use intersectionality to bring about social change.
According to Oxford dictionary, intersectionality is the interconnected nature of social categorizations such as race, class, and gender as they apply to a given individual or group, regarded as creating overlapping and interdependent systems of discrimination or disadvantage. According to Merriam-Webster dictionary, intersectionality is the complex cumulative manner in which the effects of different forms of discrimination combine, overlapped or intersect, especially in the experiences of marginalized peoples or groups.
Though intersectionality started out as a theory to explain black woman's discrimination, humiliation and disadvantages in American society, today it is applied to all possible social and political categories. Moreover, under leftist obsession it has developed to a totalistic religion, yes a religion, an undermining destroying religion, by creating artificial coalitions between social and political groups that have nothing to do with each other except hatred to the other at large, i.e. Western culture and traditions and mainly white people. The "other" are those who are "privileged" being white, male, and heterosexual, and adhering to the national political and social values, including the family at the center. Being an artificial part of a false and unrelated academic research intersectionality maintains stupidities such as that multiple identities intersect to create a common whole that is different from the component identities.
The problem, the main issue is that though originally applied to the ways that sexism and racism combine and overlap, intersectionality has come to include all imagined forms of class, sexuality and abilities. The result, it has metastasized into almost every corner of the non-scientific academic world. Without trying to find out peaceful satisfactory solutions intersectionality has migrated from feminism into a deep revulsion and hatred against white, male and especially Jewish-Christian traditions, with the aim to destroy Western society.
The theory of intersectionality is dogmatic orthodoxy that has nothing to do with reality, rather it has all the negative hallmarks of fundamentalist religion. It is a brand new horrible and extreme version of political correctness. In a nutshell it means that everyone must oppose every form of oppression, whatever adherents of intersectionality call "oppression" and racism. That is, people should never be exposed to contrary point of views, which is one of the basics of scientific research, since it might upset someone else's identity and/or sensibilities and/or personality's ambitions. At the same time, by itself, it denies and reject other groups and movements and ideas that do not comfort with their biased politics. The marketplace of ideas used to be free and open has become under intersectionality totally restricted and even closed by those who do not even dare to listen to the other side. This is pure cowardice and evil that goes together with pathological violence and chaos. Now all kinds of order, mainly political order, are rejected and the new demanded regime is pure nihilism and chaos.
Nowhere has adoption of this paradigm been more pronounced than on the university campuses where, in the name of bizarre slogans like "identity politics," "gender," and "solidarity" it has changed the vocabulary and behavior of these groups to divert them into pure "anti" politics. The negative, the chaotic, the anarchist stand, take the lead. Anti, whatever anti is and means is good and must be accepted. If black people are being denied rights, prejudiced and evil-treated, it is a must of all good people to fight for their rights, by depressing the "oppressors," by bringing them down. "Equality" and "justice" have now received a new form, as they are defined and represented by those groups who support intersectionality. The normal and regular routes to bring the tragic issue of racism and discrimination of blacks are totally denied, and instead a negative nihilistic rebellious approach is being taken. The aim is to motivate and encourage students, the future of political, social and scientific of the country and other social groups to divide everybody up by their race, gender and other categories.
Intersectionality believes that gender, race, social-class, ethnicity, nationality, religion, physical and mental disabilities, sexual orientation, and other forms of identity, can all intersect. However, it is not legitimate at the same time to decide arbitrarily to exclude groups or orientation without giving them the right to defend their position. If this is true, why it is applied to blacks and Muslims and not to Jews and/or whites? Only blacks and Muslims have sensibilities we should keep and follow while white Christians have not? Under these bizarre and twisted perceptions, why the so-called Palestinians are entitled to perform all kinds of horrible acts of violence and terrorism, but Israel is denied even to self-defense?
Intersectionality is also contradictory. Such a theory when applied by people with bias will inevitably be biased itself. All radical movements carry with them biases and justify violence though from different ideological standpoints. Violence is used as a means to an end. Moreover, it assigns these categories by moral merit in which privilege is bad and victimhood is good. All social problems get reduced to this simple framework and that means in fact anarchism, anti-sociability and chaos. This precludes the possibility of running and performing state organs, and in fact leads to the destruction of political order and the basic fabrics of society. This is hell not paradise. This is not justice and equality but chaos elimination.
Everything is scrutinized through this lens. There are so many simplistic slogans which sound good and attract people to reiterate: 'Make love not war.' 'All humans are created equal.' Even Marxism sounds good, though there has never been a Marxist society that any rational human being would like to live in it willingly. Amazingly even confusingly, there are still those who ideologically adhere by Communism. This is crazy. All they have to do is to look at Venezuela today, how a potentially rich country with huge abilities its people are starving. It is even recommended not to look at the Soviet Union and its satellites and what they have done to the basics of human life and dignity, but to look at the flourishing thriving technologically sophisticated South Korea as compare to the hell example of North Korea. The same people, the same culture exactly prove what the horrible ideologies of Marxism/communism/socialism do to their own peoples. We have ample examples how communism and socialism eradicate the abilities of the people and ruin the basic fabrics society. Marxism-Leninism is an incurable mental disease, a lunatic ideology, an infinite total disaster. Nazism and Islam are exactly of the same kind, and they follow the same directions and orientations.
The 1400 years of Islam clearly prove it is even worse than Communism and Nazism combined. In its pursuit of political religious ideals, Islam has committed the worst crimes against humanity, of genocide and ethnic cleansing, of huge slavery and destroying human nature to pure submission. Nevertheless not only surprisingly but totally amazingly, it is embraced with love and compassion by the intersectionality groups.
How simplistic and infantile is intersectionality is proven by the following axioms: typical of the orthodoxy of intersectionality is the following propositions:
a. All Colonialists and Imperialists were white males, and therefore all white males are evil. However, Islam is the uppermost of colonialism and imperialism, its history is an open card to these, but it is stripped of all these. Indeed, ignorance or evil kill.
b. Slavery was created and practiced by the white imperialist peoples as a means to oppress the colored peoples and to control and weaken their abilities. Therefore revolution against the "white system" is justified. However, they ignore the tragic reality that Muslims were and still are the prominent slave-traders in history; that Muslims captured, tortured, and marched 120 million blacks from Africa into slavery, 30 million for the local Islamic markets (males were castrated!) and 30 million were shipped to the Americas (60 million of the entire blacks were perished in the roads!); and that Islam is racist, anti-feminist and reject gender equality.
c. America is a white-male-dominated imperialist power, and therefore by definition it is evil and must be annihilated whatever the circumstances are. However, since Muslims are against the US ideologically and they fight its "oppression and occupation," therefore, by definition Islamic operations are supported and justified and Muslims are embraced.
d. The US supports Israel, and Israel oppresses the Palestinians; therefore, without any investigating and without even trying to learn and understand the issues, Jews are by definition imperialists and racists and Israel must be destroyed. The Palestinians on the other hand, being the victims of Israeli oppression and racism, therefore, they are the good side and should be supported by all means.
You see, the world of intersectionality is so simple. One even does not wonder that these horrific destructive slogans spring in the empty-headed Western academia and played positively by the media that for long has neglected responsibility and honesty. This is suicidal, first and foremost in the academia, to the existence of sciences, knowledge, and to the progress of humanity. It means the annihilation of investigation, scientific research, criticism, and it directly leads to censorship and disappearance of human freedoms, let alone abiding by the scientific truth. It is much more than the nightmare of the Orwellian society. It means in fact bringing back fascism, communism, and promoting the Islamic oppressive rule over humanity and depressing its freedoms and civil rights. It means in fact the retreat of human progress to the dark days of Islamic primitive desert.
All the radical groups, such as Black Lives Matter and Antifa, advocate preaching intersectionality while feel comfortable and compassion with the ideology of Hezbollah, Hamas, the PLO, and all other Islamic fanatic anarchist groups. They deliberately advocate these groups being fundamentally racist, totalitarian, and their ideology leads to ethnic cleansing, genocide, and the annihilation of a nation and its religion. Moreover, by restoring Islam's 7th century religious and cultural ideologies, they advocate setback of knowledge, sciences, and freedoms. The overall result is clear and symbolizes "the rise and fall of Western civilization."
It was exactly Alan Dershowitz who has coined this situation concerning Israel so succinctly: "when the best are accused to be the worst, you have to look at the accusers." It reflects now all those who follow the intersectionality monster. It goes even to much lethal directions as Islam is seen as a good moral and justified force, and all the evils and atrocities it has done through 1400 years of its history are forgotten just because it works today against Western values and traditions. Therefore, the amazing paradox of intersectionality is that it is right and justified to go hand by hand with Islam even in its very essence it is against the basics of intersectionality's perceptions and notions such as discriminating women, killing gays, adhering male superiority, and even that Muslim slave-traders were the main cause of black slavery in the America.
He who subscribes to this pseudo-academic concept of intersectionality, which has become a code word for anti-American, anti-Western, anti-male, anti-whites, anti-Israel and anti-Semitic bigotry must do one thing: to think, to contemplate, to investigate, to ask questions, and to elaborate issues. One must reject this kind of poisonous exclusionary that intersectionality represents. It encourages fanaticism and accumulates all the radical groups to tear apart the basics of law and order of Western society. Instead of helping bring peace and understanding among cultures, of promoting more social equality and justice, and instead of enhancing a balanced politics, it simply forces the different sides to further apart the fabrics of society and leads to retrenchment, conflicts, violence and anarchism. For intersectionality, facts do not matter; reason does not hold, and all it needs is hatred to normality to the rational behavior and to law and order.
According to Jonathan Haidt, a social psychologist and Professor of ethical leadership, Intersectionality is ambiguous and open-ended term that lacks a clear-cut definition, but at the same time its specific parameters has enabled it to be drawn upon in nearly any context of inquiry. Difficulties arise due to the many complexities involved in making "multidimensional conceptualizations" that explain the way in which socially constructed categories of differentiation interact to create a social hierarchy. First, there is a strong focus on subjective personal narratives. It posits that an oppressed person is the best to judge his experience of oppression according to his own values and feelings. Moreover, intersectionality does not eliminate the hierarchy of identity but inverses it. This creates a paradox in that different groups suffering oppression and not eliminating oppression. Indeed, intersectionality is a totalizing perspective that reduces all social problems to a simple framework that is an oversimplification of reality.
Intersectional feminism primarily draws on far-left ideologies and ultimately ends up excluding women, people of color, and other marginalized people who do not share similar political views. It is in fact a minority ideological Marxist-Leninist view dominated by people from an economically privileged class who have had a university education in the social sciences and/or the necessary leisure time and education to study intersectionality, critical race theory, queer theory and critical analyses of ableism.
What about the delicate sensibilities of those of us who find censoring offensive? Where are the "safe spaces" for those who would ban banning? Is it not true that anyone should be able to criticize or question just about anyone? Should we not care or even know what minority group, if any, someone belongs to? Why it is racism? Why we should not call a sped, a sped? There are whites, and blacks, and yellow, and other color races, so what? There are different cultures in the world, so what? There are differences in development and upbringing education of peoples and sectors in society that should find common grounds and promotion. We should not use the terms "good" and "bad" to relate to them, but we can mention them without prejudice, why not? The question is not are there all this differences, but how do we accommodate with them and bring them to work together equally and without prejudices? To counter back, to wreck and havoc, and to tear up society is not the answer to cure social malaise and world differences. It leads to disaster.
Moreover, if we use other artificial non-direct terms, does it mean we paint a different world? What about pluralism and differences of opinions? How can science proceed without thesis, antithesis and synthesis, or without arguing and debating? Where would our culture be without the freedom to questioning, the ability to criticize, of being creative or even fighting for ideas? Do we wish to restore the dark days of Galileo Galilei and his trial by the Inquisition in Rome? What about the sensibilities of those of us who find censorship offensive? Where are the "safe spaces" for those who would ban banning? What about those who support freedom of speech, the precious diamond of society?
What is the difference between the Inquisition, the horrible terrorist acts of the Islamic Caliphate State, and the cowardice self-censorship of the Orwellian language today promoted by the academia and the media? The staff of the satirical French magazine Charlie Hebdo slaughtered by ICS (Islamic Caliphate state) terrorists for mocking Muhammad, yet "two years ago we were all Charlie Hebdo. Now our willingness to defend freedom of expression has been crushed." the magazine is now banned in some British universities, because some students might find it offensive. This is crazy. It means that we succumb to the evil and subjugate to the murderous and fanatics.
There are horrific stories of censorship and restrictions on expression at universities in the US, the UK and Europe. The world indeed has turned upside down. Even the social media, like Twitter and Facebook ban and censor those who criticize Islam scientifically, even from its religious sources. Isn't it an infantile approach and treatment the nature of political discourse in the academia has become? The student union of City University in London, renowned for its journalism school, now have voted for campus ban on the newspapers, Sun, Mail, and Express in an 'opposing fascism' motion. How is that the academia, the center of open-minded free thinking, bans Israel and calls for its destruction as a state and a nation in the name of Anti-Semite murderous slogans? This is crazy. This is totally anti-scientific, anti-logic and it is opposite to the basics of the academia's values.
It is the equivalent of the "newspeak" about which Orwell has warned us: "Ambiguous euphemistic language used chiefly in political propaganda." If the newspapers are such bad publications, why not allow students to read them and make up their own minds? To suggest that university students cannot contend with a dissenting argument is debilitating and much more: it brings science back to the Middle-Ages, or to the communist fascist era, or worst, to the Islamic rule where there is no science but religious oppression. This is not a democracy; it is full-fledged totalitarianism, a full-scale censorship. This is not modernism but absolutely regression of science and to ignorance. This is evil and wickedness.
An Analysis on Marshall McLuhan's concepts
Marshall McLuhan is an important scholar who has made major contributions to communication discipline through introducing new concepts like "global village" and "medium is the message". It can be said that ideas of McLuhan can be applied to new technologies and social media discussions today.
McLuhan introduced the idea of "medium is the message" in his book called Medium is the Message that was published in 1967. According to McLuhan, what is said by the message is not very significant. The media actors which can be regarded as the medium hold a more major influence on the masses than the message it presents.
The medium (or media in other terms) does not only have the role of being the carrier of the message but it is also the message that shapes people's views and perceptions (McLuhan, 1967). McLuhan, based on the idea of "medium is the message" gave examples to support his claim in his book Understanding Media: The Extensions of Man published in 1964. According to McLuhan, the content of any medium is always another medium. For instance, the content of writing is speech; the written word is the content of print; and print can be seen as the content of the telegraph (McLuhan, 1964).
Another important concept coined by McLuhan is "global village". This concept was introduced in the 1960s to say that mass media will spread all over the world and make the world become a global village (McLuhan, 1962). According to McLuhan, the electronic interdependence of today's world produces a world in the sense of "global village". The global village has been created by the instant electronic information movement according to McLuhan.
McLuhan believed in the usefulness of communication technologies. One of the most important emphases McLuhan made was about drawing attention with his findings about the global communication revolution. According to McLuhan, TV has been a critical invention that ensures that nothing remains a secret, and that eliminates privacy, and he believed that the change of societies is possible with the development of communication tools in various forms. McLuhan made one of the most important predictions of the 20th century. This was the Internet.
In contemporary world, social media is used by millions of user all over the world. New technologies have turned the world into a "global village" Although McLuhan said almost 60 years ago, his ideas about media (medium is the message) and the "global village" concept are still relevant today.
References
McLuhan, M. (1962), The Gutenberg Galaxy: The making of typographic man. London: Routledge.
McLuhan M. (1964), Understanding Media: The Extensions of Man by Marshall McLuhan, McGraw Hill
McLuhan, M. (1967). The Medium is the Massage: An Inventory of Effects. London: Penguin Press.
Leaving no one behind with Fiqh for person with disability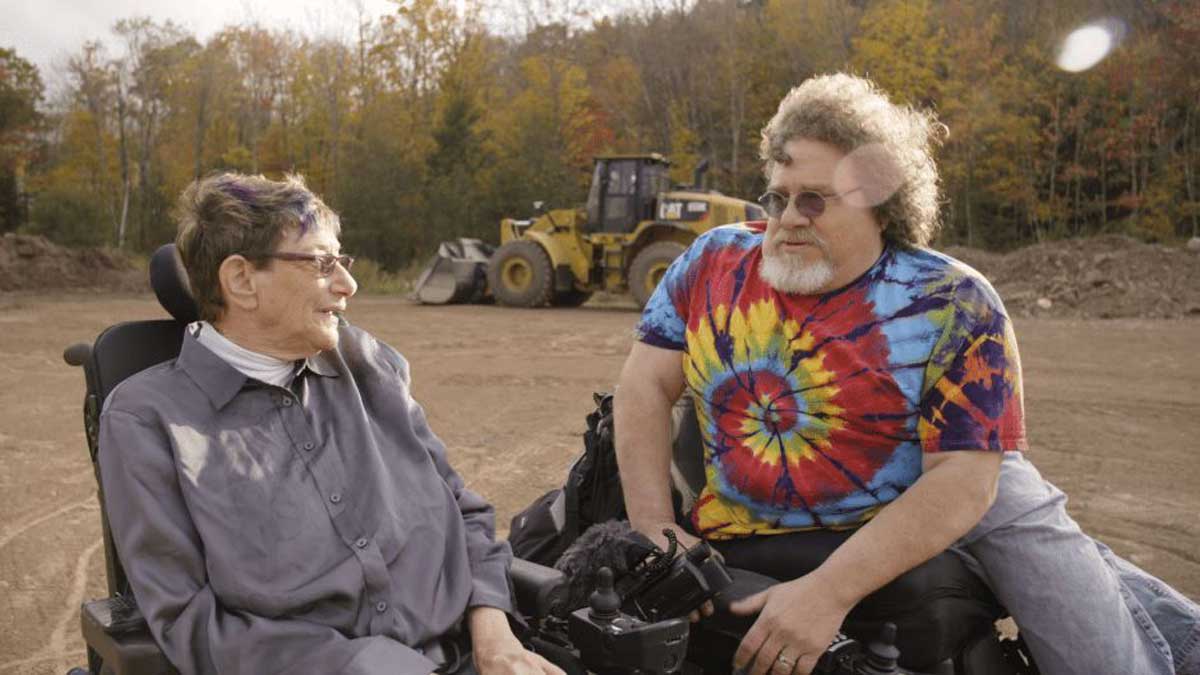 As I watch the new Netflix documentary, Crip Camp: A Disability Revolution produced by former President Barrack Obama and Michelle Obama, I realize thatthere is an urgent need for grassroot activism to support disability religious rights to pave the way towards greater equality. The movie highlights disabled summer campers who fight for the realization disability rights in 1970s, at the time when they were largely ignored by the state.
And does Indonesia need A Disability Revolution?
According to a study by Monash University, it is estimated that the disability prevalence rate in Indonesia is between 4% and 11%. There are several causes of disability, ranging from malnutrition, diseases, ageing population, natural disaster, and accident. Unfortunately, due to social stigma in the society against people with disability, the disability statistical figures may be underreported.
The Indonesian government has been actively involved in international convention by ratifying United Nations Convention on the Rights of Persons with Disabilities (UNCRPD) in 2007 and issued the law no. 8 of 2016 on rights of persons with disabilities to comply with human rights standards. But, at the same time the law faces some stagnate situation regarding improved well-beings of people with disabilities because disability prejudices are still at the heart of this tension.
For example, disabled children are less likely to attend formal education because of lacking inclusive schools. In public places, ramps and accessible information are not easily available. Zooming into the workforce, Indonesian 2010 census reported that only 26,4% people with severe disabilities were employed in formal sectors. This resulted in high rate of self-employment among people with severe disabilities. Many people with mental disability, such as bipolar disorder, have to conceal their condition for the fear of losing jobs.
A research found that discriminations against people with disabilities in developing countries, including Indonesia, caused a loss of up to 7% of Gross Domestic Product(imagine : what if a genius with severe disability like the late Professor Stephen Hawking had never been employed at university?).
Women with disabilities even suffered more from double prejudices, by their gender and their disabilities. What makes thing more difficult for disabled citizens is that, despite of some disabilities laws and ministerial decrees, they were poorly enforced. This explains the urgency of ending this discrimination from a social-economic developmental perspective.
As the largest Muslim majority country in the world, Fiqh (Islamic jurisdiction) for person with disability remains important to safeguard equal religious rights. As a non-disabled Muslim woman, being able to perform Islamic prayer (shalat) properly help me increase my mental wellbeing during this unprecedented time.
Unfortunately, there are still some Muslims who believe that disabilities are by-products of witchcrafts (sihr) or demons (syaitan) which can be healed only by involving spirits and enchanting some quranic verses. Further, in Islamic law per se, there is no specific term which can encompass all disabilities.
"Fiqh for person with disability is very important because the society has yet to accommodate special needs for people with disabilities in performing religious rituals. For example, how does Islam regulate the wudlu(ablution) taken by a man/woman without arms? Considering that Islamic law obligates that someone must wash one's arm up to elbow during wudlu. And will the wheelchair be considered as najis(impure) inside the mosque?" said Mr. Bahrul Fuad, a disabled person and board member of AIDRAN (Australia-Indonesia Disability Research and Advocacy Network).
Mr. Ahmad Ma'ruf, the Disability Program Team Leader of Muhammadiyah, the second largest and most influential Islamic organization in Indonesia after Nadlatul Ulama (NU), even posed critical questions:"What if persons with hearing impairment wish to get married and say ijabqabul (Islamic marriage vows), will they use sign language? Because religious court has yet to regulate the sign language issue. And who has the authority to validate the sign language as "legally correct" in Islamic marriage? What if a man with wheelchair wishes to be an imam (leader of a congregational prayer)? Is he allowed to do that, given the fact that many people still interpret explicitly the regulation that makmum (member of a congregational prayer) must follow movements of imam? What if there is no accessible ablution facility in a mosque? Should a person with disability performs tayamum (dried ablution)?"
To address this issue, NUand Muhammadiyah issued Fiqh for person with disability and raise awareness of the public concerning equality for disabled communities. NU even collaborated with the Ministry of Religious Affairs to disseminate the Fiqhto mosques nationwide.
Fiqh for person with disability will fulfil civil rights of disabled community comprehensively, ranging from ubudiyah(religious rituals),muamalah(interpersonal relation), to sahusiah(public policy). This Fiqh will also protect rights of disabled women, as the most marginalized group.
To ensure the smooth implementation of the Fiqh, the government, civil societies, disabled people organizations, religious leaders, and experts of Islamic law should collaborate for accountable monitoring and evaluation. Regular capacity buildings for judges, teachers, and village officials should also be organized.
Finally, political buy-in through Perda(regional regulation)and guidelines should be issued to strengthen government officials' commitment to enforce the Fiqh. For example, the Special Province of Aceh under Syariah law have regularly issued qanun(regional regulations subjected to Islamic stipulations).
Historically speaking, during the Umayyad Caliph era in the 700s, the Caliph Al-Waleed ibn 'Abdul Malik accommodated health treatment needs for his population with disabilities through the provision of health care clinics within all his jurisdictional provinces. This idea was emulated by Caliph Umar Bin Abdul Aziz who hired support services workers for people with disabilities. This initiative resulted in social and legal impacts worldwide, in which a broad array of laws on disabilities were enacted.
In making public policy for citizens with disabilities, the government of Indonesia should not paint disabilities situation with a broad brush. Rather, Fiqhfor persons with disabilities must be taken into consideration seriously. Otherwise, there will be far-reaching consequences on well-beings of people with disabilities in the long run.
This Fiqhis a beacon of hope for future generations, to leave no one behind.
As put forward by a member of Crip Camp: "If you don't demand what you believe for yourself, you're not gonna get it".
Good Parenting Reduces the Divorce Rate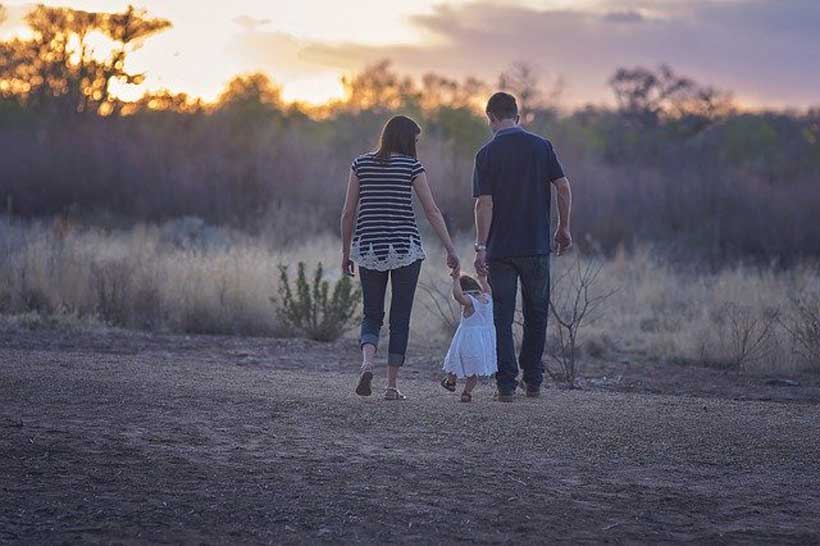 Divorce is a very stressful event. Apart from having a bad impact on children, divorce has a major impact on the survival of the husband and wife who experience it. Divorced couples visit psychiatric clinics and hospitals more than couples from intact families. Divorced couples experience anxiety, depression, feelings of anger, feelings of incompetence, rejection, and loneliness.
In Indonesia, the divorce rate from year to year shows an increasing trend. The Ministry of Religious Affairs of the Republic of Indonesia reports that since 2015 until now there has been an increase in the divorce rate. In 2015 there were 394,246 cases, in 2016 it increased to 401,717 cases, then in 2017 it increased to 415,510 cases, as well as in 2018 it continued to increase to 444,358 cases, and by 2020, per August the number had reached 306,688 cases.
The increase in the divorce rate from year to year has serious consequences in families. Conflict during the process of parental divorce and separation has a negative impact on the physical and psychological well-being of all family members. Quite a number of research results show that divorce has a negative effect on all family members, especially children. The results of Amato's research in 2011 with a meta-analysis approach to 67 study results showed that children from divorced families had lower academic achievement, behavior, psychological adjustment, self-concept and social relations than children from intact families.
Based on In the author's empirical observation, the ending of marital status for a particular family also brings several social impacts, for example: narrowing social networks which results in a lack of social support, causes negative life experiences and psychological suffering, and causes economic hardship for women.
Thus rather than that, a marriage which basically originates from an agreement between two parties, so if there is a divorce, it is certain that both parties will suffer losses. Even children from marriages who divorce will share such losses. Then, what factors cause divorce? In my opinion, the substantial cause of divorce is the parenting concept of a married couple.
Good Parenting
Parenting, generally known by the public as a pattern of parenting parents towards their children. This assumption is not completely wrong, but it must be straightened out that parenting is an ideal household conceptualization. Of course, you have to move from a husband and wife long before you have children. A husband and wife have had to discuss it long ago so that in various desired manifestations it can be carried out harmoniously together.
Parents (married couples), basically forming their children until they reach maturity will not be separated from the influence of their world. The mode of reflection on the relationship between parent and child is a complex activity that includes many specific attitudes and behaviors that work separately and collectively to influence the child's outcome and the emotional bonds in which parental behavior is expressed.
In this case, parenting can be explained in terms of two components, namely parental responsiveness and parental demandness. Parents' demands are the extent to which parents set guidelines for their children and how their discipline is based on these guidelines. Parental responsiveness is an emotional characteristic of parenting. Responsiveness continues to the extent to which parents support their children and meet the children's needs. Both responsive and demanding parenting have been linked to securing attachment to children. Referring to Baumrind (1971), he identifies three parenting styles, namely: authoritative, authoritarian, and permissive with responsive and demanding concepts in mind.
Authoritative parentingis a condition of authoritative parents as a combination of demands and responsiveness. They make logical demands, set boundaries and demand children's obedience, while at the same time, they are friendly, accept the child's point of view, and encourage children's participation in decision-making and often seek their children's views in family considerations and decisions. This type of parent is then referred to as the type of parent who monitors and disciplines their children fairly, while being very supportive at the same time.
Authoritarian parenting, a demanding and unresponsive parental condition. They engage in little reciprocal interaction with children and expect them to accept adult demands without question. Strict socialization techniques (threads, commands, physical strength, love withdrawal) are used by parents who are authoritarian and withhold self-expression and independence. Authoritarian parents tend to set high standards and guidelines and require compliance. Authoritarian parents attribute love to success and not nurturing like the other two parenting styles.
Permissive parenting, consists of several clear and predictable rules due to inconstant follow-up and neglected bad behavior, neutral or positive affective tone. They give children a high degree of freedom and do not restrain their behavior unless physical injury involves. Permissive parenting shows an overly tolerant approach to socialization with responsive and non-demanding parenting behavior. These parents are nurturing and accepting, but at the same time they avoid imposing demands and controls on the child's behavior. They have little or no hope for their children and often see their children as friends and have few boundaries.
Based on the three parenting models above that the author has reviewed and conducted a literature review, it is clear that the Good Parenting pattern that must be applied by a husband and wife is authoritative parenting. This concept implies a condition in which a positive influence on the realm of a child's life until he grows up on the aspects of education and psychological well-being is formed.
A positive parent-child relationship illustrates that the family will survive in harmony so that it becomes the foundation of a healthy home and community environment. The influence of the parents on the whole life of the child means the influence from birth to adulthood due to the parents. Children spend most of their time at home and the attitudes, behavior, standard of living, and communication of parents with their children have a major impact on the child's future life. If their parents are too strict or too obedient, it has a negative impact on their life. But the supportive, caring and flexible attitude of the parents results in a psychologically and mentally healthy child.
Parents (a married couple) should adopt an authoritative parenting style and practically apply it when dealing with their children. They are the backbone of a nation and the nation's future depends on their psychosocial development. Healthy parents can produce healthy children in exchange for a healthy nation. On the other hand, unhealthy parents (husband and wife) will have a bad influence, a small example is divorce. And this is a burden for the nation.