Ethiopia is gradually and steadily opening up doors and minds to international relations. Testament to this was when French President Macron sealed a deal with Ethiopian Prime Minister Abiy Ahmed when they met in March 2019. The French signalled plans to invest 2.8 Billion Euros in hopes of awakening a sleeping African giant that Ethopia is. The agreement also includes a military component which includes provisions air-force cooperation, joint exercises, equipment purchases and as well as, most ambitiously, goals to reconstruct an Ethiopian Navy. But, there is just one problem, Ethiopia is a landlocked nation.
History is witness to Ethiopian naval ambitions and is also witness to the Ethopia's loss of coastal territories to Eritrea, which is in the north of Ethopia. In a bitter border conflict that resulted in independent Eritrea, also spelled the dissolution of the Ethiopian Navy. Ever since, there was little reason to reconsider a navy but all that started to change in 2018.Sincecoming to office Ethiopian Prime Minister Abiy Ahmed has been putting his country's affairs in order. He has worked on a peace deal with Eritrea and has been able to integrate Ethopia more closely with Djibouti, Somalia and Sudan. There has been significant process to liberalize parts of the economy, and all this has been doing while maintaining inter-ethnic tensions.
Nonetheless, the country still has a long way to go for Ethopia to rise from the ashes as an African a heavyweight power in East Africa. Their flourishing economy now ranks as Africa's fastest growing and the vast human population of 102million citizens has grabbed the attention of great powers in line with the emerging role of Ethiopia the Prime Minister who wants to remake his country asa regional hub for commerce and trade. However, in order to reassure investors that the waters around the Horn of Africa are secure, especially considering the incidents of piracy, Adis Ababa feels obliged to step up and protect its maritime trading routes in order to perpetuate feelings of security and trust amongst its investors. This also happens to be one of Ethopia's long-term geopolitical objectives.
What one can infer from the arguments presented above is that a naval entourage will carve the way forward for Ethopia. Re-establishing a maritime force to its overall drive will allow the country to push itself as a major player connecting Europe and Asia.
If Ethiopia believe they can convince European and Asian business by re-establishing a navy that the Horn of Africa is open for business at first glance it, they are mistaken. That is because a landlocked nation should seek a navy but, surprisingly, landlocked navies exist in many parts of the world. This is particularly relevant in countries where a river or a lake forms a national border. Thus, with the exception of the Caspian nations, landlocked navies operate strictly in major lakes or rivers. What makes Ethiopia's case unique isthe fact that the State is seeking a blue water fleet to operate along the coast of the Horn of Africa. The Horn of Africa is spread over 727,000 mi².
An Ethiopian Navy would mean a win-win for the regional nations while the current coastal countries enjoy access to the world's oceans but they lack the capabilities to patrol their waters and facilitate trade. Ethopia, however, has the opposite problem. It possesses the most resources but lacks a shoreline. Moreover, the regional coastal nations do not necessarily see an Ethiopian Navy as a threat but as a complementary force testament to this is acquisition of land in the island of Lamu as part of the Lamu Port-South Sudan-Ethiopia-Transport (Lapsset) project, a $24bn (£18bn) transport and infrastructure plan to link the Kenya and Ethopia. In short, the motivation for Ethiopia's naval ambitions is it enables her to gain leverage in the regional maritime affairs and improve trading relations.
All things considered, Ethiopians would also have to develop the capabilities of their neighbors to reinforce their coastal entries so Ethiopia's landlocked Navy would patrol and protect the waters of the Horn of Africa while also investing capital in stabilizing the coastal states. This trade-off would contribute to integrate the region economically and politically while reducing cross-border violence in an area that has been plagued for decades by territorial conflicts.
This geo-political manoeuvring is a welcomed change but we all know, talk is cheap. Constructing a navy from scratch is an expensive undertaking. If, the state of Ethopia could acquire a few dozen patrol boats and call it a day that is in fact what is most likely to occur in the next few years. And the patrol-only boats could be the Navy serving a symbolic purpose.
Eventually Addis Ababa will want a blue water Navy with military capabilities and that is when the real toil starts for it will require the state to train sailors, officers and commanders but also find suitable bases and procure larger vessels. This is a long-term project that will take decades to complete in the meantime the build-up of the Navy will be subject to future political and economic developments. And considering the long term commitment, that is required to construct a navy Ethiopia needs international partners.
The most immediate host for an Ethiopian Navy would be the Republic of Djibouti, the small but strategically important Nation which is already host to military bases from numerous countries including France, China and the United States of America. Djibouti also happens to enjoy close economic ties with Ethiopia. In fact, Ethiopia's imports and exports go through the port of Doral, which is an extension of Djibouti port. However, the presence of foreign military bases in Djibouti means Ethiopian policymakers and Djibouti may not always have say over its own affairs and that is a security risk so even though Djibouti is where we will most likely see the first Ethiopian vessels set sail.
Adis Ababa would like to avoid putting all its eggs in one basket because if some political development results in the breakdown of relations between Ethiopia and Djibouti the Ethiopian Navy would be placed in a vulnerable position. So eventually, as the Ethiopian blue water navy becomes operational it will require basing rights in other countries convincing Eritrea will be difficult due to the their troublesome history that is still in living memory but basing rights in places like Misawa willbe necessary for the long term.
Nevertheless, in Somalia meanwhile relations between Addis Ababa andMogadishu have improved significantly and the Somalian ports of Kismayo and Pesasso are well suited for large navies. However, the activity of Al-Shabaab and the lack of infrastructure in Somalia impede close cooperation in the near future.
Countries such as Turkey, Saudi Arabia and Iran holding vested interests in the Horn of Africa, and also China and the United States there are however potential allies in the periphery such as France and the United Arab Emirates. France is the most obvious partner as its signed a deal to help re-establish the Ethiopian Navy and by doing so Paris is seeking to expand its influence beyond the francophone sphere into East Africa French multinational firms and a whole host of other defence corporations seeking to capitalize on the growing and liberalizing Ethiopian economy.
Another potential partner is the United Arab Emirates, which currently has a naval presence in Eritrea as well as unrecognized Somaliland. What is interesting here is that France operates a naval base in the United Arab Emirates, and the to maintain a strategic level of military cooperation with them.Since they operate in many of the same areas and if Addis Ababa, plays its cards right it could forge a lasting partnership with France. And the United Arab Emirates which would go along way in developing a capable Navy it goes without saying that Ethiopia's pursuit of regional power could become a mega power in the region. This in turn would declare Prime Minister Abbey as scrupulous, hyper successful leader. He has embarked on a roadmap for reconciliation and restoration, as of now. But there remain pockets of secessionists across the country and social unrest continues to flare up from time to time as recently as June 2019, when there was a failed coup attempt. The armed forces tried to takeover a regional centre in the country.
The whereabouts of the rogue General who orchestrated the coup remain unknown. Events like these revealed that the central government still does not have full control over the domestic political situation despite all the progress being made. Therefore, beyond the obvious geographic shortcomings for a blue water navy of Ethiopia must stabilize its internal landscape or else the government may face a situation where it would be left with no choice but to hit the brakes on its ambitious naval project.
How COVID-19 pandemic affected South Africa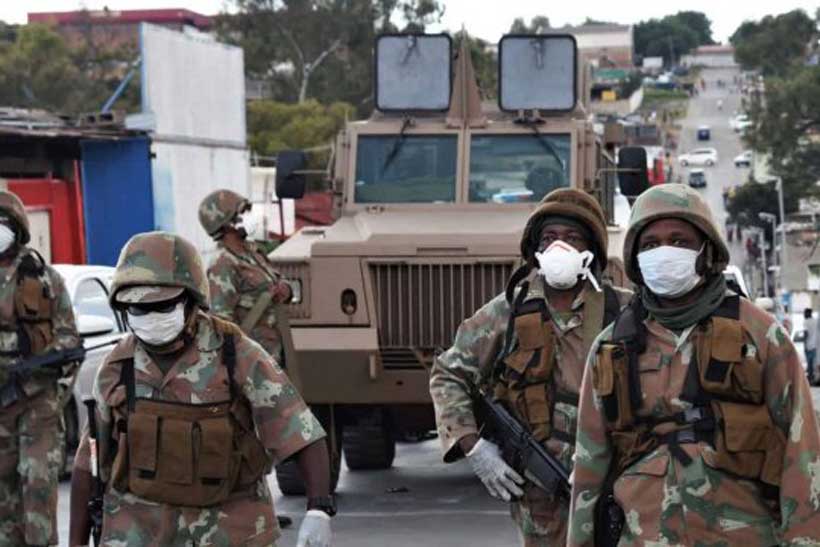 At present, South Africa is the world's fifth in the number of coronavirus cases. The epidemiological situation in the country continues to deteriorate, as despite a decreasing number of new cases reported daily, the number of tests has decreased as well. On August 2, 2020 the total number of infected exceeded 511,000, with a daily increase staying at 10,000 – 12,000. The death toll exceeds 8,000. Nevertheless, Health Minister Dr. Zweli Mkhize points out that the percentage of recoveries make up 64% – higher than the world average of 58.2%, which does inspire hope.
Significantly, what hit South Africans the most was the economic consequences of the COVID-19 pandemic. South Africa is de facto the only country where along with the closure of different sectors of the economy after the introduction of a quarantine on March 27th there still exists a ban on the sale of tobacco and alcoholic drinks, including wine, the domestic consumption of which is a major source of the country's revenues. (In June the government partially lifted the ban on alcohol for one month,, which caused a serious rush among the population and as a result, an upsurge in COVID-19 cases – P.L.) Moreover, the above-mentioned measures have inflicted substantial losses on the restaurant business and the farming sector, triggering severe criticism from trade union movements. Union leaders have warned the South African government that if not lifted the quarantine will result in the loss of jobs for 800,000 public catering workers and for about half a million employees of the wine-making industry. The situation in the tourist sector is as alarming as the country's authorities keep the decision to close the borders in force. Domestic tourism is also prohibited. All in all, about 3 million people have lost their jobs during the 4-month quarantine and experts predict a growth in unemployment from 30% to 50%.
In addition, the South African society is demonstrating an ever growing criticism of the measures taken by police and military personnel to guarantee anti-pandemic regime. Participation of police and army servicemen is frequently accompanied by disproportionately harsh measures against quarantine violators, particularly residents of informal settlements, known as "townships". All this sparks sporadic outbursts of protests among poor dark-skinned communities. Meanwhile, shortages of protective masks and other individual protection items have resulted in more cases of law enforcement employees contracting the coronavirus infection, which leads to the closure of many police stations and an increase in crime.
South Africans point out that the government and its anti-COVID-19 committee are unable to cope with the crisis, which becomes clear from a surge in coronavirus cases among the population. Also under question is the country's healthcare system, which, experts say, will not be able to handle an influx of coronavirus patients at the peak of the epidemic in August-September due to shortages of hospital beds, medical equipment and medicaments. What is particularly frustrating is the numerous cases of the authorities being slow in addressing social issues, especially those related to the preservation and creation of new jobs.
Given the situation, South African experts say, tensions will continue to escalate and as the epidemiological situation deteriorates, there will be more mass protests on the part of the dark-skinned community, particularly residents of "townships".
Simultaneously, the South African government is pinning hopes on a short lull, – last week the IMF approved the so-called "COVID" loan of 4.2 billion dollars for South Africa. The South African leadership expects these resources to reverse the negative trend by financing the priority program of supporting the country's population.
Meanwhile, analysts underscore that the government is faced with other, equally pressing issues, including restoration of the economy, restructuring of state-run companies, and creation of jobs. Experts say South Africa is in for hard times, which will require maximum coordination from the authorities to maintain political and social stability amid the continuing social and economic crisis in the country.
From our partner International Affairs
Sashaying to success: Fashionomics Africa helps designers embrace the digital age
From a new digital marketplace to connect Africa's creatives with global markets, to masterclasses to help designers share and learn, and webinars to inform and inspire: the African Development Bank's flagship Fashionomics Africa(link is external) initiative has taken great strides this year.
The website and mobile app were unveiled at the Global Gender Summit in Kigali in November, to help Africa's fashion designers, textile and accessories entrepreneurs grow their businesses, with a focus on women and young people.
"It is all really for connecting business to business, businesses to consumers and ensuring we are putting into place all we need to really transform the clothing and fashion industries in Africa," Dr. Jennifer Blanke, the Bank's Vice President for Agriculture, Human and Social Development, said at the launch.
With secure e-commerce and online payment systems, the aim is to connect suppliers, buyers, manufacturers and distributors to consumers and investors – to increase access and grow markets within Africa and across the globe.
"The Fashionomics Africa digital marketplace will be a game-changer for Africa's fashion entrepreneurs, to be able to reach regional and international markets and increase their revenues," said Mahlet Teklemariam, Founder of Hub of Africa, an Ethiopia-based fashion platform that promotes African brands.
In February, Fashionomics Africa hosted a masterclass in Nairobi on how to establish successful fashion brands. Organized by the Bank's Gender, Women and Civil Society Department, more than a dozen fashion industry mentors shared their experiences and expertise with the aspiring entrepreneurs, the vast majority of them women.
"The Fashionomics Africa masterclass has all the right ingredients to add flavour to your fashion business," said Linda Murithi, founder of Love Fashion Kenya, one of the designers who attended the Nairobi event.
The masterclass – which followed similar workshops held in Addis Ababa, Abidjan, Johannesburg, Kigali and Lagos – discussed business acumen, access to finance, branding, marketing and networking and reflected on the challenges and opportunities African fashion entrepreneurs encounter.
"Some designers feel alone. Fashionomics Africa has created a platform where people share the same language," said Brendan McCarthy of the Parsons School of Design, and one of the mentors at the masterclass. "They can connect, share experience and create a collaborative community."
More recently, in a rapid response to the new social and economic environment created by the COVID-19 outbreak, Fashionomics Africa has launched a series of webinars to address the opportunities and threats posed by the pandemic to Africa's fashion industry.
At the opening webinar in early June, fashion entrepreneurs, investors, industry experts and business insiders, exchanged ideas on the need for a digitally-enabled African fashion industry during and after the COVID-19 pandemic.
"African fashion is rising right now. African designers need to develop their unique business modeland have to be innovative. To do so, digital is key," Sarah Diouf, founder of made-in-Africa online brand Tongoro, said at the webinar. "It's a tool that we can truly leverage in our advantage."
Be it the feel of the fabric, the fit of the design or the vibrancy of the pattern: the fashion business has traditionally thrived on personal attention and face-to-face contact. But the need to reimagine the role of technology as a lever for growth in the industry has been thrown into sharp relief by the COVID crisis.
The containment measures put in place to curb the spread of the virus mean fashion entrepreneurs, like those in other industries, must look to online trading tools and or mobile money platforms to build resilience and prepare for the future. In this, the role of Fashionomics Africa is more vital than ever.
Somalia: An American Media Pundit, Exaggerates and Weaponizes International Aid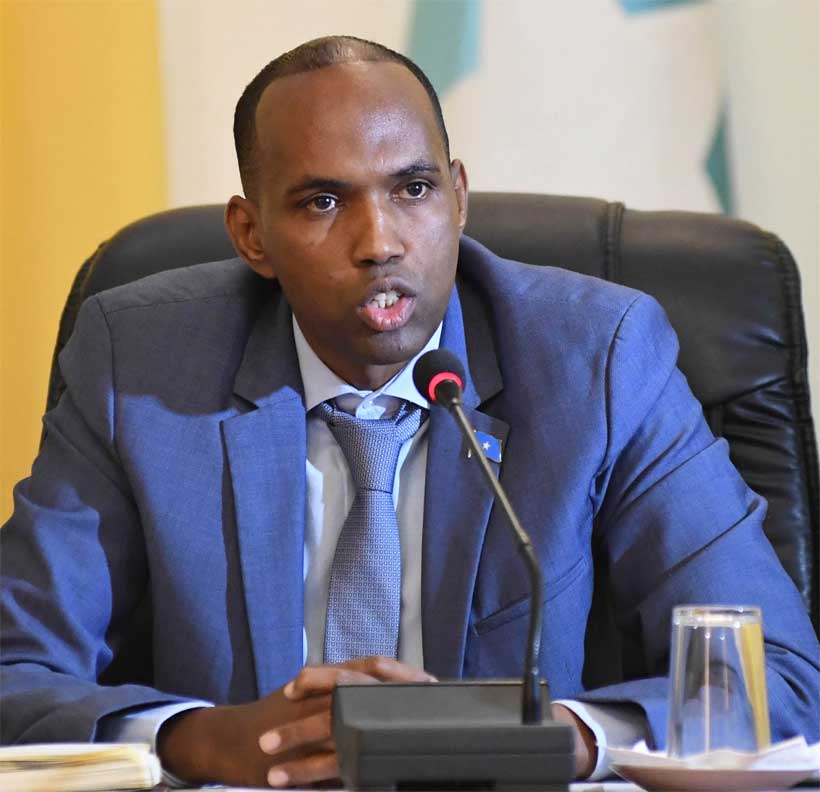 Recently, after the Somali parliament removed prime minister, Hassan Ali Kheyre, in an overwhelmingly no-confidence vote, it didn't only raise my eye borrows but it made me startled to read an opinion article on the matter in the Washington Examiner by Michael Rubin whose writings I usually find quite utopian and unbalanced. The piece titled, The State Department spent $1.5 billion on Somali democracy and built a dictatorship, was full of chunks of inconsistencies, bending the truth, and calumny attacks on the sovereignty of my home country, Somalia, in the disguise of having the right to express an opinion.
Before we delve into the essence of my observations of Mr. Rubin's article, let me briefly explain why prime minister, Hassan Ali Kheyre, was ousted by the parliament. However, to safe the reader a boring monologue on why and how the prime minister was sacked, I have to go to the point with brevity; the prime minister lost his job after indirectly sabotaging a one-man, one-vote election legislation he was a part of creating it, so that the Somali citizens can directly elect their leaders, a right they lost decades ago, whose opposite is to go back to electing parliament through clan based picks by traditional elders, then the parliament elects the speaker and the president, then the president nominates a prime minister to be confirmed by the parliament, a process tainted with corruption and vote buying, coupled with dangerous foreign interests; the prime minister preferred that old process, but to say the least, the prime minister was a competent figure who did a great job for the public while he was in office, and in his resignation speech, although he did not like how the no-confidence vote was conducted, he left with dignity and a unifying message.
The trick to hoodwink readers Mr. Rubin used in the title of his article was to combine all aid received by Somalia from all sources, even from the United Nations, as a single one of 1.5 billion given by the US State Department alone, which is not the case, and he claimed it as an example for being implicitly one-time payment. Then, he wrote:
"Consider first the sheer scale of the United States's investment in Somalia: The U.S. has spent tens of billions of dollars on Somalia in recent decades." But in the title of his article, he tied together the 1.5 billion and what he called building a dictatorship in Somalia in which the reader cannot escape the inference that the US built in Somalia a president Farmaajo dictatorship with 1.5-billion-dollar aid money, a downright lie to discredit Somalia's resolve not to cave in foreign interference in its affairs, as contrarily evidenced by the weak Somali governments prior to president Mohamed Abdullahi Farrago's administration. On the other hand, what is so surprising if not disgusting is that Mr. Rubin wrote the following as he cites a biased website that Somali leaders embezzled, a website apparently run by Somalia's self-proclaimed republic of Somaliland to disseminate anti-Somali news and propaganda; he wrote incoherently as he inserts links, making it an issue, for instance, the international debt relief Somalia deserved so much because of its transparence and good governance, which the international donors praised:
"Under Ambassador Donald Yamamoto, aid to Somalia more than doubled. Over the last year, not only did USAID contribute near $500 million, but Yamamoto successfully advocated debt forgiveness that forced American taxpayers to write off $1 billion in Somali debt, much of which was embezzled by some of the same figures with whom the U.S. now partners. Yamamoto wanted to give Somalia even more."
Finally, I would say that Somali president, Mohamed Abdullahi Farmaajo, despite his government's term coming to an end, will nominate a new prime minister, and the new prime minister will be confirmed by the parliament. Somalia will not go back to the corrupted, old system of election. Somalia will succeed and hold a one-man, one-vote election. The sovereignty of Somalia is stronger under president Farmaajo leadership, and as Somalis, we will not let our sovereignty to be compromised by foreign actors. And, Mr. Rubin, I resect your opinion no matter how distorted it can be, but I don't think the United States government, or the international donors agree with you!