Erdogan Slapped On The Wrist In Libya -Is More To Follow?
A series of successes by Turkey-backed Government of National Accord (GNA) in Libya came to a sudden halt July 4th when the Al-Watiya airbase recently captured by the GNA factions was struck by unknown jets. Forces loyal to GNA entered Al-Watiya just a few weeks ago after a rapid offensive supported by Turkish drones. Back then, the GNA fighters took selfies with the Pantsir S-1 systems abandoned by the Libyan National Army (LNA). Instead of Russian-made Pantsirs Turkish MIM-23 HAWK systems were positioned at the base.
The latest satellite pictures of Al-Watia make it clear that these very systems were damaged or possibly destroyed in the attack. These developments surely dealt a huge blow to the pride of the Turkish leadership, all the more so because the attack happened just hours after Turkish defense minister Hulusi Akar concluded his visit to Tripoli.
Spokesman for the Volcano of Rage operation carried out by GNA units Abdul-Malik al-Madani claimed that Al-Watiya was attacked by Dassault Mirage 2000-9 multi-role fighters of the United Arab Emirates Air Force that used the Egyptian Sidi-Barrani airbase located closed to the Libyan border. The UAE did not comment on the statement.
The incident did not come as a complete surprise. Recep Erdogan's aggressive policy in Libya has long been a concern for quite a few regional and global powers who could have deemed it necessary to slap the Turkish president on the wrist.
First, Turkey's provocative actions endanger the interest of Libya's closest neighbor, Egypt. The Egyptian leader Abdelfattah al-Sisi has already declared his readiness to conduct a full-scale military operation in Libya. Second, Turkish intervention in Libya is frown upon in the United Arab Emirates, one of the Egypt's allies. Third, France has been consistently critical of Erdogan's Libyan policy. Evidently, all of Paris, Abu-Dhabi and Cairo support the LNA leader Khalifa Hafter.
Probably the most thorough analysis up to date of the possible identity of the culprits behind the Al-Watiya attack was conducted by an independent researcher Akram Kharif. The analyst concluded that Russian involvement is least likely, as Russia lacks necessary military assets in Libya and is wary of damaging the relation with Turkey. Besides, Libya is off limits for the Russian spacial intelligence and targeting systems. Kharif argues that the operation was likely carried out by the UAE jets from Egypt's soil with information support provided by France. If we accept this conclusion, the attack should be viewed as a "red line" drawn for the Turkish authorities.
Turkey and the GNA did not disclose the scale of casualties suffered in the attack, but it is of little relevance really. What's more important is the symbolic meaning behind the attack that gave Ankara's ambitious plans for capturing strategic areas of Sirte port and Jufra airbase a reality check. The future of the Libyan conflict now depends on the ability of the Turkish authorities to decipher this message.
India and Pakistan have both announced to "strictly observe" the truce along the Line of Control and all other sectors "in the interest of achieving mutually beneficial and sustainable peace along the borders". Such an announcement could not have emerged without Indian prime minister Narendra Modi's imprimatur. A hunch is that the move is an upshot of a nudge from the US president. This impression is fortified by several events that are accentuated by India-Pakistan entente (so called surgical strikes, 5000 ceasefire violations, hype about 2008 Mumbai attack and the one at Pathankot airbase, so on). From Pakistan's angle, India believed in might is right. And while it was open to compromises with China, it displayed a fist to Pakistan.
Need for a dialogue
In the past, peace at the LOC proved ephemeral as it was not backed up by sufficient follow-up. A dialogue is needed for the hour. It is a good omen that Pakistan is open to talks despite chagrin at abolition of the occupied state's statehood.
Misconception about the sanctity of the India-Pakistan LOC vis-a-vis the Sino-Indian LAC
A common misperception is that the Line of Actual Control (LAC) is more sacrosanct than the LoC. For instance, India's prestigious Indian Express explained: 'The LoC emerged from the 1948 ceasefire line negotiated by the UN after the Kashmir war. It was designated as the LoC in 1972, following the Simla Agreement. It is delineated on a map signed by Director General Military Operations of both armies and has the international sanctity of a legal agreement. The LAC, in contrast, is only a concept –it is not agreed upon by the two countries, neither delineated on a map nor demarcated on the ground'.
To understand Sino-Indian differences, one needs to peek into the Indian mind through books such as Shivshankar Menon's Choices: Inside the Making of India's Foreign Policy, Shyam Saran's How India Sees the World, and A G Noorani's India-China Boundary Problem 1846-1947.
The afore-quoted newspaper poses the question: "What was India's response to China's designation of the LAC?" It then explains India rejected the concept of LAC in both 1959 and 1962. Even during the war, Nehru was unequivocal: "There is no sense or meaning in the Chinese offer to withdraw twenty kilometres from what they call 'line of actual control…" In July 1954, Nehru had issued a directive that "all our old maps dealing with this frontier should be carefully examined and, where necessary, withdrawn. New maps should be printed showing our Northern and North Eastern frontier without any reference to any 'line'. The new maps should also be sent to our embassies abroad and should be introduced to the public generally and be used in our schools, colleges, etc". It is this map that was officially used that formed the basis of dealings with China, eventually leading to the 1962 War' (Indian Express, June 6, 2020, Line of Actual Control: Where it is located and where India and China differ).
India considers the LAC to be 3,488 km long, while the Chinese consider it to be only around 2,000km.
The LAC was discussed during Chinese Prime Minister Li Peng's 1991 visit to India, where Indian PM P. V. Narasimha Rao and Premier Li reached an understanding to maintain peace and tranquility at the LAC. India formally accepted the concept of the LAC when Rao paid a return visit to Beijing in 1993.
The reference to the LAC was unqualified to make it clear that it was not referring to the LAC of 1959 or 1962 but to the LAC at the time when the agreement was signed.
India's disdain of the LOC
India's mindset on the LOC should change. The problem is Nehru never cared a fig for the disputed state's constituent assembly, Indian parliament or the UN. This truth is interspersed in Avtar Singh Bhasin's 10-volume documentary study (2012) of India-Pakistan Relations 1947-2007. It contains 3,649 official documents which gave new perspectives to Nehru's state of mind.
In his 2018 book (published after six years of his earlier work), India, Pakistan: Neighbours at Odds (Bloomsbury India, New Delhi, 2018), Bhasin discusses Nehru's perfidy on Kashmir.
LoC peace should lead to Kashmir solution
The tentative solutions include (a) status quo (division of Kashmir along the present Line of Control with or without some local adjustments to facilitate the local population, (b) complete or partial independence (creation of independent Muslim-majority tehsils of Rajauri, Poonch and Uri, with Hindu-majority areas merged in India), (c) a plebiscite to be held in five to 10 years after putting Kashmir under UN trusteeship (Trieste-like solution), (d) joint control, (e) an Indus-basin-related solution, (f) an Andorra island (g) Aland island-like solution and (h) permutations and combinations of the aforementioned options.
Another option is for Pakistan and India to grant independence to disputed areas under their control and let Kashmir emerge as a neutral country. An independent Kashmir, as a neutral country, was the favourite choice of Sheikh Abdullah. From the early 1950s "Sheikh Abdullah supported 'safeguarding of autonomy' to the fullest possible extent" (Report of the State Autonomy Committee, Jammu, p. 41).
Abdullah irked Nehru so much that he had to put him behind the bars. Bhabani Sen Gupta and Prem Shankar Jha assert that "if New Delhi sincerely wishes to break the deadlock in Kashmir, it has no other alternative except to accept and implement what is being termed as an 'Autonomy Plus, Independence Minus' formula, or to grant autonomy to the state to the point where it is indistinguishable from independence". (Shri Prakash and Ghulam Mohammad Shah (ed.), Towards understanding the Kashmir crisis, p.226).
Sans sincerity and the will to implement, the only Kashmir solution is divine intervention or the unthinkable, nuclear Armageddon.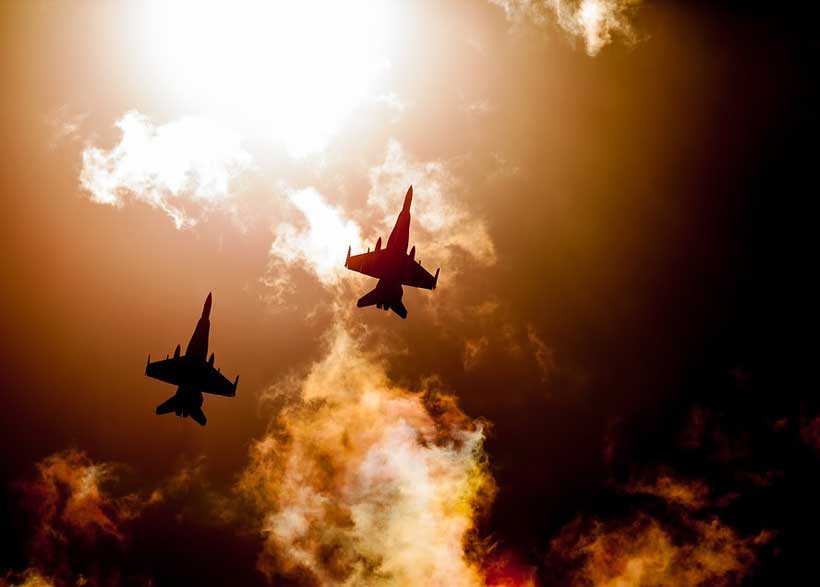 Twentieth century was a century of great events and developments in every part of human life. The century is marked by the deadliest wars, deadliest weapons and unprecedented interconnectedness. The destructive power of A-bombs and the interconnectedness that transformed world into a global village infused traditional wisdom of conflict resolution with great confusions. New conflicts demanded new solutions. Globalization transformed the traditional theatre of conflict; war.
War in twenty first century has acquired a whole new character. State which was once the almighty Leviathan has lost its monopoly over violence, its erosion of monopoly over violence from globalization transformed the character of war. Wars of today are not fought between states rather there is network of state and non-state actors which includes mercenaries, private security companies, hired thugs etc. Globalization has unleashed a plethora of problems by undermining state sovereignty. Globalization which was supposed to encourage cosmopolitan politics and cooperation ended up creating more divisions.
Mary Kaldore, professor at London School of Economics, is among the scholars who have acknowledged the impact of globalization on the character of war. In her book, New and Old Wars: Organized Violence in a Global Era, she highlights this change in character of war. Highlighting the difference she wrote that new wars are different from old wars because of who fight these wars, for what reason these wars are fought, how these wars are financed and the way these wars are fought. Old wars were fought by states, financed by states, were waged for ideological purposes and battles were the defining character. However, in new wars; actors are networks of state and non-state actors, which are to a greater extent privately financed and direct confrontation between opposite forces is rare. Kaldor is of the view that this change in character of war is caused by globalization. Kaldor is of the view that this transformation is a consequence of globalization and disintegration of state.
Along with globalization, clash of symmetrical opponents can destroy the world. Advent of nuclear weapons has changed the traditional military logic. In fact, any war according to old military logic is simply not beneficial anymore. War between nuclear powers will leave neither party at benefit. Since the costs of such victory cancel the benefits it holds. Avoiding direct war serves the political interest better than waging one. This change in military logic is evident from the change in tactics of wars of today. Today's wars are fought through Guerilla and counter insurgency tactics are the tactics. Majority of the conflicts involves one state and one or more than one non-state actor. These are battles between wolves and shepherds where wolves attack the flock while shepherds try to save the sheep.
However, it is not the change in military logic and innovation of new types of weapons that have transformed the character of war. Rather transformation in politics is the defining element of this change. Politics of 'new wars' is Identity politics which is very different from politics of old wars. Old wars were largely driven by ideological politics whereas new wars are driven entirely by identity politics. In words of Professor Kaldor, "identity politics is about right to power in the name of a specific group whereas ideological politics is about winning power in order to carry out a particular ideological programme". Globalization prompted groups to securitize their identity. War for these actors is either a mean for keeping their identity or claiming in lands in the name of that identity.
Another dimension of problems caused by globalization for the concept of war is proliferation of capitalism. The ideas of capitalism and free market motivated such actors who saw potential for profit in war. These actors established private security firms and were up for grab for the highest bidder. Companies like Titan and Blackwater are profit-maximizing companies whose only motivation is the accumulation of wealth. These institutions induced the concept of war with further complexities and legitimacy of violence further degenerated. These developments underline the need for a new conceptualization of war. To address these complexities and set the basis for future exploration, Kaldor defines war as a "mutual enterprise" rather than a "contest of wills". The reason illustrated by Kaldor is that the latter makes the elimination of enemy the ultimate objective of war whereas former suggests that both sides are interested "in the enterprise of war rather than winning and losing for both political and economic ends". Although it is very difficult to discern what means one employs for what ends, the protracted conflicts all around the world and the industry which these wars fuel paints a different picture a picture very close to the concept of war as mutual enterprise rather than a contest of wills.
War in nuclear age, where symmetry in capabilities will, eventually, lead to MAD, cannot have the same character it once had. Mankind frightened by the destructiveness of these weapons and compelled by their natural instinct to clash is trying to fight the new wars with new weapons according to old principles. This is commendable but not practical as this undermines the capabilities of new weapons by considering them just another weapon of war. Concepts of limited war show the appreciation of this reality. There political, technological and economical developments highlight the need for evaluation of old ideas and encourage the need for new ideas. As the aphorism goes "modern problems require modern solutions", wars of today are modern and they require modern solutions as the traditional ones are not adequate enough.
SCO: Potential and Challenges to Regional Integration
The modern system of the world is facing the state of imbalance as it passes through the phase of change and evolutionary development. Globalization has emerged as a main trend in international relations and deepens the interdependency between countries of the world. The rapid increasing interdependency contributes for countries to get close one another and to protect their interests. The desire of extending economic and trade activities, access to capital market and the contracts for investment are encouraging countries to work together and to cooperate. The cooperation for economic activities, trade, transportation, information, communication and transmission are making the countries and regions unite.
Regionalization has emerged as a new form and process of interaction among the countries of the world. Many countries are striving to establish a system of cooperation with their neighbors to enhance their potential and also to facilitate each other for solution regional issues. Thereby, the regionalization has taken diverse form of regional integration including the establishment of multinational regulatory system and flexible model of cooperation and partnership in different areas and at different levels. The Shanghai Cooperation Organization (SCO)is an outstanding example of regionalization and hybrid and new mixed model of interstate multifaceted cooperation.
SCO established in 2001 to meet the objectives of regional security and stability. Since the establishment the organization continued evolutionary path of multifaceted and multilateral cooperation. It does not desire to achieve a specific target level of collaboration, but it move systematically along the path of finding the common attribute in resolving the regional issues. The SCO also has potential of unique perimeters, new opportunities and directions of further development in the areas of security, economics and other mutual interests. The organization comprises of 43 percent of world population and 25 percent of global GDP. Similarly, it covers 80 percent area of Eurasia. Although the Shanghai Cooperation Organization is a young organization than the other international associations but it has the ability to achieve mutually beneficial solution of political, economic and security issues and it also leads to accumulation of unresolved issues of the region. However, the size never conflates with influence and effectiveness. In fact, the SCO is also facing hamstring by major regional economies and powers with their own interests in the region and mistrust between member states.
The Shanghai Cooperation Organization is often stated as a club of autocrat powers. The members follow the principle of noninterference in the internal affairs of other states. However, China and Russia adhere this principle rhetorical basis but not in reality. Both the countries have history of interference and violence of neighboring countries. The member states rely on the principle to push back at Western and local civil society effort to promote responsible governance, human rights and democratic norms in the region. Since the formation, the organization holds a broad goal of fighting against terrorism, extremism and separation. Furthermore, the convention of the Shanghai Cooperation Organization invokes the principle of United Nation charter to help clock the organization's founding document with international legitimacy identifying all three equal threats to state security, public order and the safety of citizen. The member states also have commitment to share information about terrorist activities and threats and to make request to act against individuals or organization. Subsequent declaration of the Shanghai Cooperation Organization and agreements of the member states have simply added to the list of principles and their responsibilities. Since the surveillance of new technology the member states moved beyond the simple method of information exchange to best practice of monitoring and tackling.
On the other hand, the Shanghai Cooperation Organization has had very little achievements to strength domestic security despite the convergence of member states. The RATS (Regional Anti-Terrorism Structure) based in Tashkent Uzbekistan has been coordinating to combat these three evils Terrorism, Extremism, Separation). The RATS provides a platform and services to member states particularly Central Asian States of Kyrgyzstan and Tajikistan for sharing intelligence but it made very little progress. Furthermore the RATS shares intelligence with member states but the terrorist threats are increasing.
Since the SCO framed, the high hopes of diplomatic relations, effective economic and security cooperation were made by the founding members. It was also expected that the organization may bring regional cohesion to Central Asia and it would create great opportunities for the regional states of mutual trade and economic activities, and it will lead towards security promotion of the region. The founding partners of the SCO had ambitious plan for the transforming the organization in to a cohesive bloc with political and economic integration. There was also a hope that the organization may counter influence of EAEU and CSTO and will maintain its own influence in the region. But Russia wanted to dilute Chinese influence within the organization by advocating its expansion in to south Asia and other neighboring states.The SCO has organized many joint military exercises and efforts but could get any significant level of achievements because they were symbolic and political moves. To encounter any kind of security crisis and military operation in the region, there is a need of political logistical and operational system. For example during the unrest in Kyrgyzstan in 2010, the organization delivered an anodyne statement for peace; security and stability, additionally, China and Russia were hesitating to get involved. While, the other states and powers tried to play their role to tackle the crisis.
China and Russia are the primary drivers of the Shanghai Cooperation Organization but have different visions for this organization. Although they share common interest of regional stability within the organization but at the same time their geopolitical interests pull them in different directions. These differences are a big question mark, how the organization would achieve their objective and would evolve? Russia thinks of SCO as a security to prevent encroachment by outside powers NATO, UE and United States, and also a tool to maintain its geopolitical domination on the region and less than a partnership in Central Asia.
Since the post-cold war, the economic imbalance has increased between China and Russia. China is increasing its economic influence in Central Asia while Russia is worrying about its security issues. Moscow hopes that the Pakistan and Indian including in Shanghai Cooperation Organization may bind Beijing to more work for the security and stability of the region than to enhance its own economic influence in the region. As the issues of uncertainty in Afghanistan, Pakistan-India confrontation and instability on China-India border are a clear threat to the interests of all member states. China is also suspected about the Russian ability to act as the security manager in an area where china has invested and is investing billions of dollars. On the other hand, Beijing may not be able rely on extra regional powers to secure and prevent Central Asia from the security deteriorated environment. However, SCO has not made any mechanism or approach to play a decisive security role in Afghanistan post withdrawal United States and NATO force.
China thinks that economic activities and investment can mitigate instability. Shanghai Cooperation Organization also a tool to promote Chinese soft power and economic influence in Central Asia. Therefore, Beijing has been continued its investment in the region and through OBOR and SCO. Although the Central Asian States are receptive to these Chinese overture but they are also keen to prevent SCO to become an anti-western bloc because the states feel the need of Western powers to counterbalance their powerful neighbors. Moscow already has upended its relationship with West over the Ukraine issue, thus, in these circumstances; Russia has no other choice to acquiesce Chinese increasing economic influence in the region. Moscow may pull itself from the Chinese efforts to multiply its security role in the region. The current clash on border between China-India put Russia in to awkward position. Russia does not like tension between China and India but it suggests dialogues and appears to have little interest mediating. Russia never wanted that China convert SCO in to an economic and trade bloc while China never wanted that Russia transform the organization into a military alliance. It is hard to imagine that Shanghai Cooperation Organization may be able to deliver its original goals eradicate extremism, terrorism and separation through mutual cooperation because it appears with the major focus on economic integration across the Eurasian region.
Now the Shanghai Cooperation Organization is coexisting with other regional initiatives like OBOR, AIIB, CSTO and EAEU. Both China and Russia have expressed their intentions to work within these institutions. Since the formation, the SCO is facing many structural and organizational challenges. All members have their own interests and values of independence and sovereignty, which are difficult to reconcile with collective security particular Pakistan and India, China and India have mutual mistrust and all Central States also have territorial issues with one another.