Current Political Scenario in Pakistan
Imran Khan, born in 1952, educated in the UK, brought-up in Western Word, very well aware of Western Culture, yet equipped with strong traditional values, is 22nd Prime Minister of Pakistan. He is known for his honesty, love for humanity, and great leadership qualities. He asserted himself in the international community as a visionary global leader, especially after his speech in the UN General Assembly in 2019, which has made him attract international attention.
He struggled for 22 years to become Prime Minister of Pakistan. He is also Chairman of Pakistan Tehreek-e-Insaf (PTI) – a political party that he formed in 1996. As a result of General election 2018, PTI won 116 seats in the National assembly out of 270 and declared the largest political party.
After taking charge of his office, PTI announced a 100-day agenda for a possible future government. The agenda included sweeping reforms in almost all areas of Government, including the creation of a new province in Southern Punjab, fast-tracking of the merger of Federally Administered Tribal Areas into Khyber Pakhtunkhwa, the betterment of law and order situation in Karachi, and betterment of relations with Baloch political leaders. In his first spec h, he announced that as he is impressed by China, how they eradicated poverty and corruption, he would like to learn from the Chinese experience.
PTI was envisaged as a Movement to fight for a just and equitable society based on the system that Prophet Mohammad(PBUH) laid down in the Medina Charter, which was the foundation of the model Islamic state, an egalitarian society based on the rule of law and economic justice – the first welfare state in the history of humankind. It is these principles of justice and egalitarianism that Quaid-i-Azam Mohammad Ali Jinnah envisaged Pakistan, and it is these principles that are the foundation of PTI.
During his election campaign, he made several promises with people of Pakistan, and masses trusted him and voted him. It was a very unusual election in Pakistan, against the traditional politics, the majority voted him, especially the middle class, educated people, and youth& women. He emerged as the third most popular leader in the history of Pakistan, just after Muhammad Ali Jinnah, the founder of Pakistan and former Prime Minister Zulfiqar Ali Bhutto.
People of Pakistan had high expectations from him in return for voting him and trusting him. Unfortunately, most of the expectations turned unfulfilled. The cost of living has gone up, shortage of Atta, Sugar, Petrol, high inflation, devaluation of currency, joblessness, shortage of electricity, etc., are common issues hitting the common man. Yet, he enjoys popularity. Most people believe that PM Imran Khan is sincere and wanted to full-fill his promises, but his team is not with him on the same page. Masses still do not blame him but blame his team instead.
In fact, it is believed that although Imran Khan is the Prime Minister of Pakistan because of some of his good deeds which All-mighty Allah (God) liked and elevated him to the long-desired position as Prime Minister of Pakistan. But it is not the PTI-led Government.
His team includes non-elected members, foreign imported members, dual national members, electable elite, who joined him only recently for getting better positions in his Government. The hard-core, PTI workers are out-side his Government or a very little percentage at some unimportant positions. For example, the most important is Finance, a non-PTI led, Governor State Bank, led by non-=PTI, Strategic Planning, led by non-PTI, Interior Ministry, again a non-PTI-led, Commerce, again a non-PTI led, and so on….
Some of PTI friends argue that previous Governments also hired Imported, non-elected, and dual nationals in their tenures. It is true, the previous Government also did similar things, but what happens to them? Are people of Pakistan liked their acts? Voted them again? If PM Imran Khan also follow their path and he should be ready to face the same outcome.
We voted PTI for a change, reforms, meritocracy, justice, equality, change of status quo, and transformation completely. People of Pakistan can sacrifice a lot but have voted PTI for a cause. It is afraid if the cause is not served, the people of Pakistan may think differently. Pakistan can not afford any more crisis. The rapidly Emerging Geopolitical scenario may not allow us to have any disturbance internally.
However, neutral, intellectuals in Pakistan think that; is he so helpless? Is making his team was not his own choice? What were pressures to form a team of not-his-choice? And so many similar questions. At least, people may blame him for not making his team based on merit, honesty, sincerity, loyalty with Pakistan. It is suggested, PM Imran Khan should think about how to satisfy the public before it is too late.
Promoting Projects and Practices in Community Health in India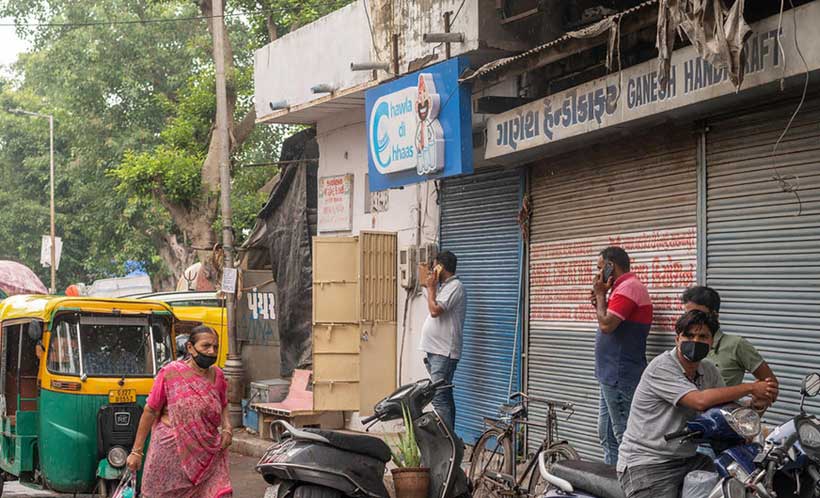 One of the most populated countries in the world, India has been facing problems with regard to well-being of its citizens while sustaining their developmental needs. The need for better health facilities, and developing antidotes for new kinds of pathogens and viruses have made the task more challenging. The respective governments, pharma companies, and testing labs are trying to develop safe trial mechanisms and developing safeguards for protecting the lives of vulnerable sections of society. Within India, the community health programme involves the non-governmental sector, healthcare professionals, economics aspects and social interaction through people and voluntary workers. While the health ecosystem exists, the problem has been finance, support and critical knowledge repository. India did well to address issues such as polio vaccination and creating community awareness for regular medication against tuberculosis. There is a mounting impact of chronic diseases in economic and social sectors, need for quality health services in the wake of changing demographics, and increasing life expectancy have made matters more complex.
In terms of understanding the requirements for building better resilient and health-conscious societies, it is important that the vaccines, lifesaving drugs, and medicines should be developed with certain generalised regulations which can improve the health of the society and address problems faced by people living across regions. While India is a subcontinent comprising of all geographical features, it is also a cauldron of different ethnic communities, and physical features which provides exceptional opportunities for testing and developing medicines which can cater to different physical and pathological profiles of people. Within India, one can find people with different levels of immunity. As the eating and food habits have been different, there is higher incidence of diabetes, hyper tension and cardio diseases in a cross-section of people. It has also been seen that people who are above 40-70 years of age have been more vulnerable to pandemics, and other communicable diseases. A sizeable mortality profile of people suggests that.
In this context it becomes very important that medicines which should be developed should have a better shelf life and give results which can be corroborated with testing facility, with a cross-section of people. The results have usually varied with regard to people with different eating habits and also nutrition factor. Pandemics such as COVID-19 have brought to the fore that India has better resistance mechanisms which has helped in relatively less mortality rate when these people have been infected with COVID-19. The duration of sickness because of COVID -19 has varied from five days to more than three weeks. In such certain times, it has been found that because of lack of any effective medicine or any sure shot diagnostic mechanisms the treatment has prolonged and the recovery has been slow. In terms of legal and other regulatory mechanisms, it has been found that most of the clinical trials which are done in India enroll the vulnerable and poor people and human trials are conducted. There is a grey area of medical compensation and addressing post-tests complications from legal point of view.
For India it has become imperative to develop projects and conduct feasibility studies through government mechanisms rather than through medical companies. While projects have been undertaken to study different kind of diseases that school children and adults will be facing in the next two decades, it has been found that most of the complications will be related to teeth, eyesight, anxiety and mental well-being. However, in the case of pandemics and community health programmes it has been encouraging signs that initiatives such as creating awareness with regard to AIDS, mental well-being, depression and anxiety disorders have been fruitful and rewarding with institutionalising counselling and telephone helplines. Most of the programs have been done and supported by NGOs as well as a few voluntary organisations.
The projects and programmes which can be initiated in India should address core issues. Firstly, the incidence of non-curable diseases, depression, immunity disorders, other issues related to community transmission, and the development of proper safeguards and awareness with regard to pandemics and life-threatening diseases. Secondly, the COVID-19 has opened a Pandora's box with regard to the incidence of diseases which impact community, and thereby also affect government health budget. Lastly, it is necessary that India will have to create medical soldiers and inform voluntary workers so that the community transmission and community health well-being should be addressed on a priority level.
As the COVID vaccine is in different trial stages, many countries are looking for testing facility in India and also conduct human trials, as legal structure in medicinal trials is still in infancy. India needs to address the issue of IPR on developing vaccines and medical history should be addressed jointly as it has been found that many western countries have been purchasing medical history of the patients living in developing Asia, providing vaccines through great testing mechanisms and subsequently using copyright laws to deny cheap medicines to the larger community.
In this regard it is important that India should conduct research on immunity vectors of its population and develop generic drugs which can help in protecting communities from most transmissions. It is also pertinent to note that in terms of the temperature variance across India it provides unique testing opportunities in different conditions. However, there is a need for a holistic approach and therefore it is important that training and sensitisation of the personnel working in this field is of paramount importance. Initiatives related to preventive and therapeutic services is critical. Also, looking for quick alternatives would save the lives of personnel.
Just like any emergency, there is a need for rapid action medical force which can provide immediate assistance and better cognitive abilities track critical illnesses and the reasons thereof. It has been seen in the case of midwifery and associated postnatal diseases that it has worked wonders with a better equipped and knowledgeable person existing in each society for better assistance and awareness.
The critical importance of voluntary workers is that with sufficient technical assistance (which might come from government and state units) gives them confidence and also strengthens their application of knowledge for better informed public health practices and policies. Technical assistance and quick action through centralised control centre has to create the first line of defence in case of a pandemic.
The institutes which have been working in this field are Public Health Foundation of India, Indian Institutes of Public Health and All India Institute of Hygiene & Public Health, which have been disseminating information through online workshops, seminars, and social media. They have created affiliates and sister agencies working in the field all across India. Networking of public health institutions in medical education need to address issues such as environmental health and countering new kind of diseases which are dominating.
This clearly highlights the fact there is a need for understanding pandemics, developing awareness among communities about public health, and stress on hygienic environment, conducting long term research on emerging diseases and promoting research in tropical medicine.
India need to allocate separate fund for public health initiatives and promote exchange of medical workers with third world countries for better understanding the nuances of medical and health research. In fact, in most of the think tank meetings, public health and awareness is not listed as topics whenever Track II dialogues are held. There is also a need for better practices in public health, education, and developing health demonstration projects, barefoot nurses and doctors, strengthening an eco-system of education, training, and scholarship. Developing traditional medicine and making it easily accessible should be the bulwark against diseases. Restructuring Community Medicine/ Preventive and Social Medicine colleges which impart this kind of education in developing countries is required as the number is relatively less. Across developing world scholarship in community medicine and hospital administration is low and needs structural financial support. The data collection and diagnostics apparatus need micro management to create better response chain. COVID-19 has provided the reason for public health to be taken as a national initiative.
Sino-India Himalayan Chess Game: Breakthrough or Stalemate?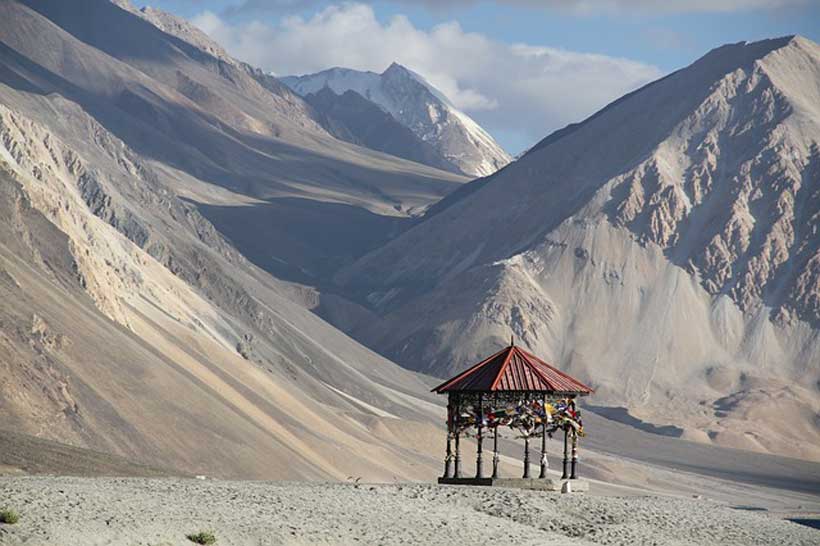 The continuous geopolitical blame game between India and China hasn't witnessed any positive development with respect to either sides pulling back their respective troops, dragging the recent skirmish even further till winter.
In 45 years, India for the first time has witnessed a conflict-like situation vis-a vis China which witnessed the martyrdom of 20 troops on June 15thand rounds of shot firing in the LAC where the Indian Foreign Affairs Ministry confirmed about the PLA first initiating the firing ,after which the two sides have constantly held each other responsible for increased tensions whereas India has tremendously shown goodwill, hopefulness and looking at many factors to keep the ties stable.The year 2020 was supposed to be the 70th Anniversary of Sino-India Cultural ties where unfortunately, the celebrations were overshadowed with this recent border mishap.
The Himalayan Chess- Game
The Chinese Foreign Ministry's scepticism on the territorial claims and debate on Aksai Chin are not new, which has its roots to the abrogation of article 370, the recentlychanged rule declaringLadakhas an integral portion of the Indian Union was unfavourable to the Chinese side, reiterating about India getting into a strategic misadventure by violating their own territorial sovereignty and national interest and the former justifying on those and trying to flex its muscles in the Pangong Tso, Galwan Valley, Gogra, Kongka La, Depsang.
Border infrastructure is becoming a new method for these two aspiring Asian powers to assert their economic cum political interests with respect to further claiming of territories leading to the road towards being victorious, where the Indian side has further increased its focus viewing the strategic ramifications in the neighbourhood .by providing 8 bridge infrastructure projects each in Arunachal Pradesh and Ladakh , which India requires to ensure easy connectivity in harsher terrains, promote tourism, distance reduction in order to reduce time for movement of goods to ensure welfare and safety for troops and natives residing in high terrains which again China suspiciously looked at in its counter statement, blatantly opposing any infrastructure in disputed boundary.
Notabledefence experts, Victor Gao and PremShankharJha, opined that China is aiming at a strategic bargain and believe that this move of the Indian side developing infrastructure in Ladakhcould be a counter to the Chinese G219 highway , covering a distance of 179 km connecting Xinjiang and Tibet which is in close proximity with Daulat Beg Oldi, where a 450 metre bridge over the Shlyok river was constructed last year which was only accessible by air before the construction of this project .
Amidst this prolonged crisis, 7 rounds of the India China Military Commander Meetings were held on a frequent basis at the Line Of Actual Control, in order to maintain tranquillity, peace, further enhancement of mutual understandings and deterrence to reduce the chances of an armed conflict, nevertheless there has been no proper agreement and the troops aren't stepping out from their current positions either side.
Also, even the recent Moscow visits of Defence Minister Rajnath Singh and Foreign Minister, Mr. S Jaishankarin September for meeting their respective counterparts, haven't been completely fruitful where they have also held discussions on showing respect towards each other on territorial claims and not cause these ties to deteriorate towards an upper trend which means that no country wants to compromise on its territorial claims and any change in status quo, which has led to unprecedented uncertainty in the relations as of now.
CCP Apprehensions of an Alliance
Chinese scholar, Fu Xiaoqiang , in his article, stated about India creating unnecessary tensions in the border leading to further straining of relations which are motivated by selfish political agendas. He also felt that India is being persuaded by the US to join an alliance like structure such as the Quadrilateral Initiative and set preferences with respect to choosing friendships with countries such as Japan and Australia, which have a common perception likewise India, regarding China as a potential competitor in the region.
Currently, China is fearing any conflict or alliance like structure with respect to its role in spreading the pandemic for which it was hiding its strategy, due to which these justifications are being used by Xi Jinping to protect his own image in the masses so that no crisis or dissent arises which could put the Communist Party's survival and reputation at stake at a time where he is being questioned about the corruption and internal party pressure. There is a reason behind why China is involved in scapegoating on this conflict to show an innocent and a positive image by blaming Indian politiciansusing nationalism to mobilise the public, narrating their growth story, ideology, rich historical as well as cultural heritage, where the same goes for the dragon's promotion of their nationalism as well.
Alliances are important for India but they will take time to come in support if any mishap takes place in the neighbourhood, keeping India under uncertainty with regards to its strategic autonomy, it was following for many decades. These alliances can be useful only to deter an enemy organising territorial strikes and put the latter on check creating some amount of fear and introspection.
Recently, steps have been undertaken by the Indian government to ban Chinese products and apps due to surveillance plus information threats in security. It is looking towards making itself self-reliant (aatmanirbhar) to reduce any more dependence on countries which have their own interests which could change anytime, if it doesn't suit them which could be seen through India's past experiences, where the same mistakes can't be repeated againlike 1962 or 1975, at a time when the multipolar world is moving towards Asian multi-polarity where China is currently at an edge.
Concluding Points
The Chinese feel that the ball is in India's game to choose between the have's or have not's while looking at the opportunity costs involved .The dragon is basically assessing the elephant's capability and coping strategies in the winter, leading the standoff to be extended even further for which it is crucial for India to enhance its capacity in order to build up on its equipment, give support to the troops and further focus towards economic development in the borders.
Immediate broad-based Reforms needed in the Political system of Pakistan
Opposition parties have launched a comprehensive campaign to de-seat the PTI Government by its grand show of power on 16 October 29020 at Gujranwala. All major opposition parties attended the Jalsa, and opposition leaders delivered speeches, criticizing the PTI government and even the military.
In a democratic country, it is common practice for that opposition to criticize the ruling party. Pakistan, with no exception, has a long history of agitations, protests, strikes, criticizing, rallies, blames on the ruling party, from opposition parties. Even PTI also played a very aggressive role as the opposition party in 2014, against the Government of PML-N. It was the longest Dharna in the history of Pakistan, and the first time protesters entered into Parliament house, PTV, Pak. Secretariate and sensitive areas, etc.
But the current behavior of opposition since 16 October is even more severe and blame on Pakistan Military is rather unacceptable. However, PTI ministers are also giving irresponsible statements. The ruling party must maintain political temperature under control. The opposition wanted to create chaos and confrontation, but the ruling party should mild-down the conflicts and manage the situation to complete its tenure. Either the ruling party's ministers, spokespersons, advisors are unaware of consequences or lacking the understanding of the real issue.
Till this moment, the masses of Pakistan are not convinced with the narrative projected by the opposition parties, but neither happy with the ruling party. The common man is concerned with the issue he faces daily – inflation, price-hike, jobs, health care, education, social justice, and welfare. The ruling party failed to deliver, and the common man kept suffering.
Indeed, the masses do not love opposition, but neither the ruling party. It is their sufferings, which might help the opposition to convince them to stand the Government.
The majority of people are still admiring PM Imran Khan and believe that he is honest and a man of integrity. Yet, he failed to recover the economy or provide any relief to the common man. He was unable to recover to looted money from corrupt politicians of past governments. He also failed to punish the national criminals too. However, the people of Pakistan acknowledges his contribution toward foreign policy, Kashmir issue, and International relations, where Pakistan's narrative was projected appropriately and improved the county's image.
The people of Pakistan think that all wrongdoings by the ruling party are due to his wrong cabinet, nothing to do with PM Imran Khan himself. His economic team, imported and landed by helicopter, are failed to revive the national economy. Although the oil prices in the international market have dropped to record low levels, even minus yet, Pakistan could not improve its economy. Even due to the Pandemic, Global Financial Institutions have extended a helping hand, yet, Pakistan could not improve its economy. The Sugar crisis or Wheat crises are traced back to the ruling elite, and responsible is sitting on the right and left side of PM.
The intellectuals of the nations think that PM Imran Khan might be a pious person. Still, he is responsible for selecting his team – consisting of foreign nationals, dual nationals, elect-ables, corrupts, and incompetents ministers and advisors. It was his choice, and he could have refused to take anyone into his team if he was not satisfied fully. If there were some pressures from certain quarters, he should stand against such pressure. He should have judged the person before admitted into his team. He knows the importance of merit, and he has announced on several occasions the importance of merit. Even though if he misjudged anyone and admitted into his team, but it is never too late; as soon as he understands the person and found unsatisfactory, he can change immediately.
The country is passing through a very critical era, the geopolitics are changing too rapidly, challenges are enormous, and time is too short. Pakistan can not afford the luxury of any mistake anymore. The nation needs unity, the right policies, appropriate reforms, legislations, merit, and consistent hard-work. Attention may not be diverted and struggle with a clear focus and pre-set goals. Divide, intolerance, extremism, corruption, incompetency are the curse for a nation, must be averted.
Although PM Imran Khan is a visionary leader and has all the leadership qualities to lead the nation, but alone may not be able to achieve anything. A strong team, equipped with knowledge, wisdom, patriotism, honesty, and integrity, needs the time. Reforms based on proven successful experience, addressing the futuristic issues are required urgently. The nation has the potential to revive its past glories.