Commission sets out plans for the energy system of the future and clean hydrogen
To become climate-neutral by 2050, Europe needs to transform its energy system, which accounts for 75% of the EU's greenhouse gas emissions. The EU strategies for energy system integration and hydrogen, adopted today, will pave the way towards a more efficient and interconnected energy sector, driven by the twin goals of a cleaner planet and a stronger economy.
The two strategies present a new clean energy investment agenda, in line with the Commission's Next Generation EU recovery package and the European Green Deal. The planned investments have the potential to stimulate the economic recovery from the coronavirus crisis. They create European jobs and boost our leadership and competitiveness in strategic industries, which are crucial to Europe's resilience.
Energy System Integration
The EU Strategy for Energy System Integration will provide the framework for the green energy transition. The current model where energy consumption in transport, industry, gas and buildings is happening in 'silos' – each with separate value chains, rules, infrastructure, planning and operations – cannot deliver climate neutrality by 2050 in a cost efficient way; the changing costs of innovative solutions have to be integrated in the way we operate our energy system. New links between sectors must be created and technological progress exploited.
Energy system integration means that the system is planned and operated as a whole, linking different energy carriers, infrastructures, and consumption sectors. This connected and flexible system will be more efficient, and reduce costs for society. For example, this means a system where the electricity that fuels Europe's cars could come from the solar panels on our roofs, while our buildings are kept warm with heat from a nearby factory, and the factory is fuelled by clean hydrogen produced from off-shore wind energy.
There are three main pillars to this strategy:
First, a more 'circular' energy system, with energy efficiency at its core. The strategy will identify concrete actions to apply the 'energy efficiency first' principle in practice and to use local energy sources more effectively in our buildings or communities. There is significant potential in the reuse of waste heat from industrial sites, data centres, or other sources, and energy produced from bio-waste or in wastewater treatment plants. The Renovation Wave will be an important part of these reforms.
Second, a greater direct electrification of end-use sectors. As the power sector has the highest share of renewables, we should increasingly use electricity where possible: for example for heat pumps in buildings, electric vehicles in transport or electric furnaces in certain industries. A network of one million electric vehicle charging points will be among the visible results, along with the expansion of solar and wind power.
For those sectors where electrification is difficult, the strategy promotes clean fuels, including renewable hydrogen and sustainable biofuels and biogas. The Commission will propose a new classification and certification system for renewable and low-carbon fuels.
The strategy sets out 38 actions to create a more integrated energy system. These include the revision of existing legislation, financial support, research and deployment of new technologies and digital tools, guidance to Member States on fiscal measures and phasing out of fossil fuel subsidies, market governance reform and infrastructure planning, and improved information to consumers. The analysis of the existing barriers in these areas will inform our concrete proposals, for instance the revision of the TEN-E regulation by the end of 2020 or the revision of the energy taxation directive and the gas market regulatory framework in 2021.
Hydrogen strategy
In an integrated energy system, hydrogen can support the decarbonisation of industry, transport, power generation and buildings across Europe. The EU Hydrogen Strategy addresses how to transform this potential into reality, through investments, regulation, market creation and research and innovation.
Hydrogen can power sectors that are not suitable for electrification and provide storage to balance variable renewable energy flows, but this can only be achieved with coordinated action between the public and private sector, at EU level. The priority is to develop renewable hydrogen, produced using mainly wind and solar energy. However, in the short and medium term other forms of low-carbon hydrogen are needed to rapidly reduce emissions and support the development of a viable market.
This gradual transition will require a phased approach:
From 2020 to 2024, we will support the installation of at least 6 gigawatts of renewable hydrogen electrolysers in the EU, and the production of up to one million tonnes of renewable hydrogen.
From 2025 to 2030, hydrogen needs to become an intrinsic part of our integrated energy system, with at least 40 gigawatts of renewable hydrogen electrolysers and the production of up to ten million tonnes of renewable hydrogen in the EU.
From 2030 to 2050, renewable hydrogen technologies should reach maturity and be deployed at large scale across all hard-to-decarbonise sectors.
To help deliver on this Strategy, the Commission is launching today the European Clean Hydrogen Alliance with industry leaders, civil society, national and regional ministers and the European Investment Bank. The Alliance will build up an investment pipeline for scaled-up production and will support demand for clean hydrogen in the EU.
To target support at the cleanest available technologies, the Commission will work to introduce common standards, terminology and certification, based on life-cycle carbon emissions, anchored in existing climate and energy legislation, and in line with the EU taxonomy for sustainable investments. The Commission will propose policy and regulatory measures to create investor certainty, facilitate the uptake of hydrogen, promote the necessary infrastructure and logistical networks, adapt infrastructure planning tools, and support investments, in particular through the Next Generation EU recovery plan.
Quotes from members of the College of Commissioners
Executive Vice-President for the Green Deal, Frans Timmermans, said: "The strategies adopted today will bolster the European Green Deal and the green recovery, and put us firmly on the path of decarbonising our economy by 2050. The new hydrogen economy can be a growth engine to help overcome the economic damage caused by COVID-19. In developing and deploying a clean hydrogen value chain, Europe will become a global frontrunner and retain its leadership in clean tech."
Commissioner for Energy Kadri Simson, said: "With 75% of the EU's greenhouse gas emissions coming from energy, we need a paradigm shift to reach our 2030 and 2050 targets. The EU's energy system has to become better integrated, more flexible and able to accommodate the cleanest and most cost-effective solutions. Hydrogen will play a key role in this, as falling renewable energy prices and continuous innovation make it a viable solution for a climate-neutral economy."
Commissioner for Internal Market, Thierry Breton, said: "The European Clean Hydrogen Alliance launched today will channel investments into hydrogen production. It will develop a pipeline of concrete projects to support the decarbonisation efforts of European energy intensive industries such as steel and chemicals. The Alliance is strategically important for our Green Deal ambitions and the resilience of our industry."
Background
The European Green Deal is the new growth strategy of the EU, a roadmap to make our economy sustainable by turning climate and environmental challenges into opportunities across all policy areas and making the transition just and inclusive for all. A better-integrated energy system is essential in order to move to climate neutrality by 2050, while also creating jobs, ensuring a fair transition and strengthening innovation in the EU and industrial leadership at a global level. The sector can make a key contribution to Europe's economic recovery from the coronavirus crisis, as outlined in the Next Generation EU recovery package presented by the Commission on 27 May 2020.
Today's energy system is still built on several parallel, vertical energy value chains, which rigidly link specific energy resources with specific end-use sectors, wasting a significant amount of energy. For instance, petroleum products are predominant in the transport sector and as feedstock for industry. Coal and natural gas are mainly used to produce electricity and heating. Electricity and gas networks are planned and managed independently from each other. Market rules are also largely specific to different sectors. This model of separate silos cannot deliver a climate neutral economy. It is technically and economically inefficient, and leads to substantial losses in the form of waste heat and low energy efficiency.
One way to deliver sector integration is by deploying renewable hydrogen. It can be used as a feedstock, a fuel or an energy carrier and storage, and has many possible applications across industry, transport, power and buildings sectors. Most importantly, it emits no CO2 and almost no air pollution when used. It therefore offers a solution to decarbonise industrial processes and economic sectors where reducing carbon emissions is both urgent and hard to achieve. All this makes hydrogen essential to support the EU's commitment to reach carbon neutrality by 2050 and for the global effort to implement the Paris Agreement.
Achieving Net Zero Electricity Sectors in G7 Members
G7 members are well placed to fully decarbonise their electricity supply by 2035, which would accelerate the technological advances and infrastructure rollouts needed to lead global energy markets towards net zero emissions by 2050, according to a new report from the International Energy Agency. The report was requested by the United Kingdom, which holds the G7 Presidency this year.

The pathway laid out in the report – Achieving Net Zero Electricity Sectors in G7 Members – underscores how the G7 can serve as first movers, jump-starting innovation and lowering the cost of technologies for other countries while maintaining electricity security and placing people at the centre of energy transitions.

The new report builds on the IEA's landmark Roadmap to Net Zero by 2050 to identify key milestones, challenges and opportunities for G7 members. Following on from June's G7 Summit, it is designed to inform discussions at the COP26 Climate Change Conference in Glasgow, for which the UK also holds the Presidency.

At the G7 Summit, the leaders of Canada Germany, France, Italy, Japan, the United Kingdom and the United States – plus the European Union – committed to reach "an overwhelmingly decarbonised" power system in the 2030s and net zero emissions across their economies no later than 2050.

The G7 now accounts for nearly 40% of the global economy, 36% of global power generation capacity, 30% of global energy demand and 25% of global energy-related carbon dioxide (CO2) emissions. Its clean energy transition is already underway, with coal making way for cleaner options. The electricity sector now accounts for one-third of the G7's energy-related emissions, down from a peak of nearly two-fifths in 2007. In 2020, natural gas and renewables were the primary sources of electricity in the G7, each providing about 30% of the total, with nuclear power and coal close to 20% each.

Reaching net zero emissions from electricity would require completing the phase-out of unabated coal while simultaneously expanding low emissions sources of electricity, including renewables, nuclear, hydrogen and ammonia. According to the IEA's pathway to net zero by 2050, renewables need to provide 60% of the G7's electricity supply by 2030, whereas under current policies they are on track to reach 48%.

The G7 has an opportunity to demonstrate that electricity systems with 100% renewables during specific periods of the year and in certain locations can be secure and affordable. At the same time, increased reliance on renewables does require the G7 to lead the way in finding solutions to maintain electricity security, including seasonal storage and more flexible and robust grids.

In the IEA's pathway to net zero by 2050, innovation delivers 30% of G7 electricity sector emissions reductions to 2050, which will require international collaboration while also creating technology leadership opportunities for G7 countries. Mature technologies like hydropower and light-water nuclear reactors contribute only about 15% of the reductions in the IEA pathway. About 55% come from deploying technologies that either still have huge scope to grow further, such as onshore wind and solar PV, or in early adoption phase, such as heat pumps and battery storage. Technologies still in development, such as floating offshore wind, carbon capture and hydrogen, would deliver another 30%.

The new report underscores that people must be placed at the centre of all clean electricity transitions. Decarbonising electricity could create as many as 2.6 million jobs in the G7 over the next decade, but as many as 300,000 jobs could be lost at fossil fuel power plants, with profound local impacts that demand strong and sustained policy attention to minimise the negative impacts on individuals and communities. Household spending on energy should decline by 2050, as rising spending on electricity is more than offset by lower expenses for coal, natural gas and oil products. Governments must foster efficiency gains and structure energy tariffs for consumers and businesses so that all households can benefit from these cost savings.

"G7 members have the financial and technological means to bring their electricity sector emissions to net zero in the 2030s, and doing so will create numerous spill-over benefits for other countries' clean energy transitions and add momentum to global efforts to reach net zero emissions by 2050," said Fatih Birol, the IEA Executive Director. "G7 leadership in this crucial endeavour would demonstrate that getting to electricity sectors with net zero emissions is both doable and advantageous, and would also drive new innovations that can benefit businesses and consumers."
"We have decided to take the path towards climate neutrality. This can only be achieved together – with joint and decisive action,"said Peter Altmaier, Germany's Federal Minister for Economic Affairs and Energy. "Our way towards climate neutrality is ambitious, but necessary. We need to act together with clear, joint and decisive action. The energy sector plays clearly a key role on our way to climate neutrality. Solutions are at hand, such as the exit from coal-fired power generation in Germany and other countries. The IEA report shows how the G7 can live up to its pioneering role in this regard – a matter that will continue to be topical during the German G7 presidency in 2022."
"In this critical year of climate action ahead of COP26, I welcome this report, which sets out a roadmap for the G7 to meet the commitment, made earlier this year, to accelerate the transition from coal to clean power," said COP26 President-Designate Alok Sharma. "The report also highlights the huge jobs and growth opportunities that this decade could bring, from scaling-up renewables and improving energy efficiency to driving digital solutions and deploying critical technologies."
"We welcome the IEA's report on achieving net zero electricity sectors in the G7. These countries should provide leadership in the energy transition," said UN High Level Climate Action Champions Gonzalo Munoz and Nigel Topping. "Decarbonising electricity is essential to keep 1.5 degrees alive, as well as to provide the power for electrification of other sectors. Key G7 milestones in the report include phase out of unabated coal and reaching 60% renewable share of electricity by 2030 and overall net zero electricity emissions by 2035. The private sector stands ready to support this effort."
Sustainable transport key to green energy shift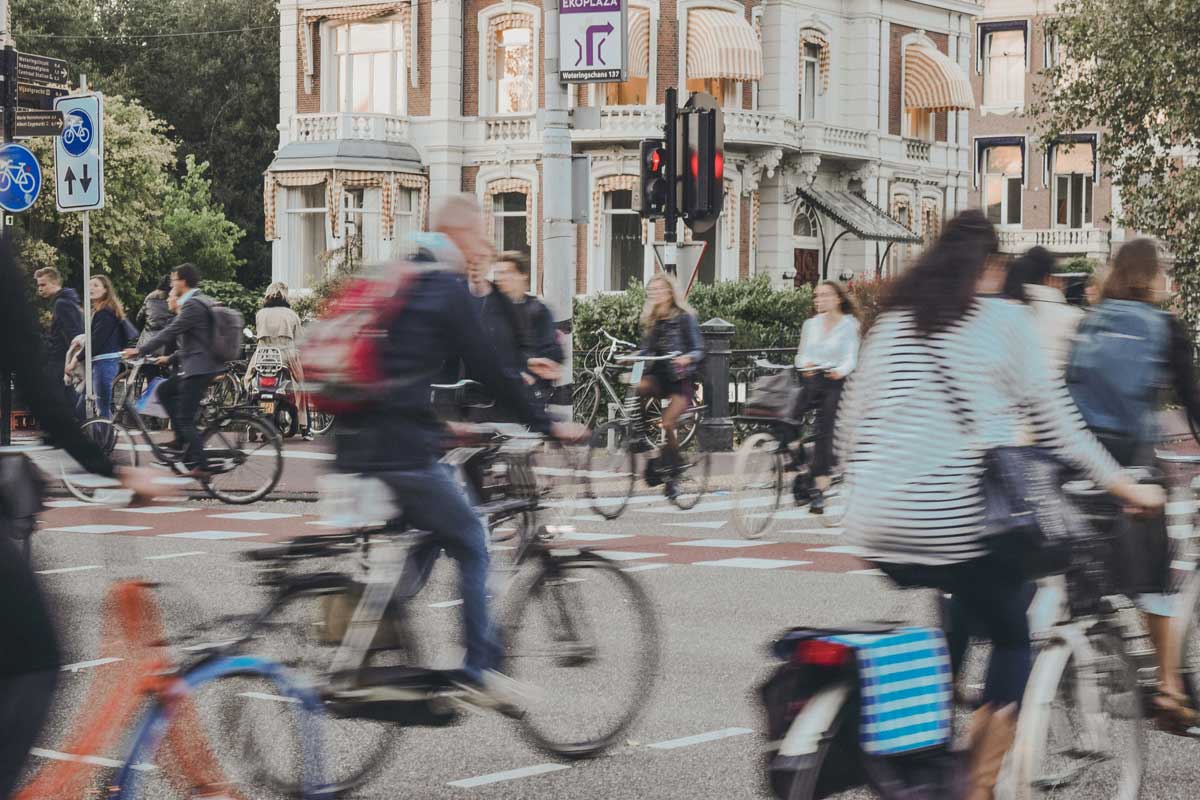 With global transport at a crossroads, government leaders, industry experts, and civil society groups are meeting in Beijing, China, for a UN conference to chart the way forward to a more sustainable future for the sector, and greater climate action overall.
The three-day UN Sustainable Transport Conference, which opened on Thursday, will examine how transportation can contribute to climate response, economic growth and sustainable development.
It is taking place just weeks before the COP26 UN climate change conference in Glasgow, Scotland.
In remarks to the opening, UN Secretary-General António Guterres underlined what is at stake.
"The next nine years must see a global shift towards renewable energy. Sustainable transport is central to that transformation," he said.
The move to sustainable transport could deliver savings of $70 trillion by 2050, according to the World Bank.
Better access to roads could help Africa to become self-sufficient in food, and create a regional food market worth $1 trillion by the end of the decade.
Net-zero goal
The COVID-19 pandemic has revealed how transport is "far more than a means of getting people and goods from A to B", the UN chief said.
Rather, transport is fundamental to implementing the 2030 Agenda for Sustainable Development and the Paris Agreement on climate change, both of which were "badly off-track" even before the crisis.
The Paris Agreement aims to limit global temperature rise to 1.5 degrees Celsius, but the door for action is closing, he warned.
"Transport, which accounts for more than one quarter of global greenhouse gases, is key to getting on track. We must decarbonize all means of transport, in order to get to net-zero emissions by 2050 globally."
A role for everyone
Decarbonizing transportation requires countries to address emissions from shipping and aviation because current commitments are not aligned with the Paris Agreement.
Priorities here include phasing out the production of internal combustion engine vehicles by 2040, while zero emission vessels "must be the default choice" for the shipping sector.
"All stakeholders have a role to play, from individuals changing their travel habits, to businesses transforming their carbon footprint," the Secretary-General said.
He urged governments to incentivize clean transport, for example through regulatory standards and taxation, and to impose stricter regulation of infrastructure and procurement.
Safer transport for all
The issues of safety and access must also be addressed, the Secretary-General continued.
"This means helping more than one billion people to access paved roads, with designated space for pedestrians and bicycles, and providing convenient public transit options," he said.
"It means providing safe conditions for all on public transport by ending harassment and violence against women and girls, and reducing deaths and injuries from road traffic accidents."
Making transport resilient
Post-pandemic recovery must also lead to resilient transport systems, with investments going towards sustainable transport, and generating decent jobs and opportunities for isolated communities.
"Public transport should be the foundation for urban mobility," he said. "Per dollar invested, it creates three times more jobs than building new highways."
With much existing transport infrastructure, such as ports, vulnerable to extreme climate events, better risk analysis and planning are needed, along with increased financing for climate adaptation, particularly in developing countries.
Mr. Guterres stressed the need for effective partnerships, including with the private sector, so that countries can work together more coherently.
"The transformative potential of sustainable transport can only be unleashed if improvements translate into poverty eradication, decent jobs better health and education, and increased opportunities for women and girls. Countries have much to learn from each other," he said.
Decisive action by governments is critical to unlock growth for low-carbon hydrogen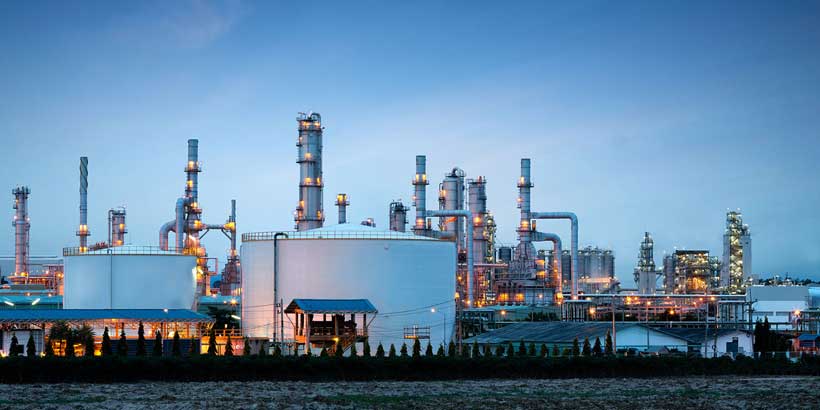 Governments need to move faster and more decisively on a wide range of policy measures to enable low-carbon hydrogen to fulfil its potential to help the world reach net zero emissions while supporting energy security, the International Energy Agency says in a new report released today.
Currently, global production of low-carbon hydrogen is minimal, its cost is not yet competitive, and its use in promising sectors such as industry and transport remains limited – but there are encouraging signs that it is on the cusp of significant cost declines and widespread global growth, according the IEA's Global Hydrogen Review 2021.
When the IEA released its special report on The Future of Hydrogen for the G20 in 2019, only France, Japan and Korea had strategies for the use of hydrogen. Today, 17 governments have released hydrogen strategies, more than 20 others have publicly announced they are working to develop strategies, and numerous companies are seeking to tap into hydrogen business opportunities. Pilot projects are underway to produce steel and chemicals with low-carbon hydrogen, with other industrial uses under development. The cost of fuel cells that run on hydrogen continue to fall, and sales of fuel-cell vehicles are growing.

"It is important to support the development of low-carbon hydrogen if governments are going to meet their climate and energy ambitions," said Fatih Birol, the IEA Executive Director, who is launching the report today at the Hydrogen Energy Ministerial Meeting hosted by Japan. "We have experienced false starts before with hydrogen, so we can't take success for granted. But this time, we are seeing exciting progress in making hydrogen cleaner, more affordable and more available for use across different sectors of the economy. Governments need to take rapid actions to lower the barriers that are holding low-carbon hydrogen back from faster growth, which will be important if the world is to have a chance of reaching net zero emissions by 2050."
Hydrogen is light, storable and energy-dense, and its use as a fuel produces no direct emissions of pollutants or greenhouse gases. The main obstacle to the extensive use of low-carbon hydrogen is the cost of producing it. This requires either large amounts of electricity to produce it from water, or the use of carbon capture technologies if the hydrogen is produced from fossil fuels. Almost all hydrogen produced today comes from fossil fuels without carbon capture, resulting in close to 900 million tonnes of CO2 emissions, equivalent to the combined CO2 emissions of the United Kingdom and Indonesia.
Investments and focused policies are needed to close the price gap between low-carbon hydrogen and emissions-intensive hydrogen produced from fossil fuels. Depending on the prices of natural gas and renewable electricity, producing hydrogen from renewables can cost between 2 and 7 times as much as producing it from natural gas without carbon capture. But with technological advances and economies of scale, the cost of making hydrogen with solar PV electricity can become competitive with hydrogen made with natural gas, as set out in the IEA's Roadmap to Net Zero by 2050.
Global capacity of electrolysers, which produce hydrogen from water using electricity, doubled over the last five years, with about 350 projects currently under development and another 40 projects in early stages of development. Should all these projects be realised, global hydrogen supply from electrolysers – which creates zero emissions provided the electricity used is clean – would reach 8 million tonnes by 2030. This is a huge increase from today's level of less than 50 000 tonnes – but remains well below the 80 million tonnes required in 2030 in the IEA pathway to net zero emissions by 2050.
Practically all hydrogen use in 2020 was for refining and industrial applications. Hydrogen can be used in many more applications than those common today, the report highlights. Hydrogen has important potential uses in sectors where emissions are particularly challenging to reduce, such as chemicals, steel, long-haul trucking, shipping and aviation.
The broader issue is that policy action so far focuses on the production of low-carbon hydrogen while the necessary corresponding steps that are required to build demand in new applications is limited. Enabling greater use of hydrogen in industry and transport will require much stronger policy measures to foster the construction of the necessary storage, transmission and charging facilities.
Countries with hydrogen strategies have committed at least USD 37 billion to the development and deployment of hydrogen technologies, and the private sector has announced additional investment of USD 300 billion. But putting the hydrogen sector on path consistent with global net zero emissions by 2050 requires USD 1 200 billion of investment between now and 2030, the IEA estimates.
The Global Hydrogen Review lays out a series of recommendations for near term-action beyond just mobilising investment in research, production and infrastructure. It highlights that governments could stimulate demand and reduce price differences through carbon pricing, mandates, quotas and hydrogen requirements in public procurement. In addition, international cooperation is needed to establish standards and regulations, and to create global hydrogen markets that could spur demand in countries with limited potential to produce low-carbon hydrogen and create export opportunities for countries with large renewable energy supplies or large CO2 storage potential.