Hydrogen can be used as a feedstock, a fuel or an energy carrier and storage, and has many possible applications across industry, transport, power and buildings sectors. Most importantly, it does not emit CO2 and does not pollute the air when used. It is therefore an important part of the solution to meet the 2050 climate neutrality goal of the European Green Deal.
It can help to decarbonise industrial processes and economic sectors where reducing carbon emissions is both urgent and hard to achieve. Today, the amount of hydrogen used in the EU remains limited, and it is largely produced from fossil fuels. The aim of the strategy is to decarbonise hydrogen production – made possible by the rapid decline in the cost of renewable energy and acceleration of technology developments – and to expand its use in sectors where it can replace fossil fuels.
How is hydrogen produced and what is its impact on the climate?
Hydrogen may be produced through a variety of processes. These production pathways are associated with a wide range of emissions, depending on the technology and energy source used and have different costs implications and material requirements. In this Communication:
'Electricity-based hydrogen' refers to hydrogen produced through the electrolysis of water (in an electrolyser, powered by electricity), regardless of the electricity source. The full life-cycle greenhouse gas emissions of the production of electricity-based hydrogen depends on how the electricity is produced.
'Renewable hydrogen' is hydrogen produced through the electrolysis of water (in an electrolyser, powered by electricity), and with the electricity stemming from renewable sources. The full life-cycle greenhouse gas emissions of the production of renewable hydrogen are close to zero[1]. Renewable hydrogen may also be produced through the reforming of biogas (instead of natural gas) or biochemical conversion of biomass, if in compliance with sustainability requirements.
Clean hydrogen refers to renewable hydrogen
'Fossil-based hydrogen' refers to hydrogen produced through a variety of processes using fossil fuels as feedstock, mainly the reforming of natural gas or the gasification of coal. This represents the bulk of hydrogen produced today. The life-cycle greenhouse gas emissions of the production of fossil-based hydrogen are high.
'Fossil-based hydrogen with carbon capture' is a subpart of fossil-based hydrogen, but where greenhouse gases emitted as part of the hydrogen production process are captured. The greenhouse gas emissions of the production of fossil-based hydrogen with carbon capture or pyrolysis are lower than for fossil-fuel based hydrogen, but the variable effectiveness of greenhouse gas capture (maximum 90%) needs to be taken into account.
'Low-carbon hydrogen' encompasses fossil-based hydrogen with carbon capture and electricity-based hydrogen, with significantly reduced full life-cycle greenhouse gas emissions compared to existing hydrogen production.
Hydrogen-derived synthetic fuels refer to a variety of gaseous and liquid fuels on the basis of hydrogen and carbon. For synthetic fuels to be considered renewable, the hydrogen part of the syngas should be renewable. Synthetic fuels include for instance synthetic kerosene in aviation, synthetic diesel for cars, and various molecules used in the production of chemicals and fertilisers. Synthetic fuels can be associated with very different levels of greenhouse gas emissions depending on the feedstock and process used. In terms of air pollution, burning synthetic fuels produces similar levels of air pollutant emissions than fossil fuels.
What kind of hydrogen will the strategy support?
Renewable hydrogen is the focus of the strategy, as it has the biggest decarbonisation potential and is therefore the most compatible option with the EU's climate neutrality goal.
The strategy also recognises the role of other low-carbon hydrogen production processes in a transition phase, for example through the use of carbon capture and storage or other forms of low-carbon electricity, to clean existing hydrogen production, reduce emissions in the short term and scale up the market.
The differentiation between types of hydrogen will allow to tailor supportive policy frameworks in function of the carbon emissions reduction benefits of hydrogen based on benchmarks and certification.
How quickly can we roll out this promising technology?
The strategy foresees a gradual trajectory, with three phases of development of the clean hydrogen economy, at different speed across different industry sectors:
In In the first phase (2020-24) the objective is to decarbonise existing hydrogen production for current uses such as the chemical sector, and promote it for new applications. This phase relies on the installation of at least 6 Gigawatt of renewable hydrogen electrolysers in the EU by 2024 and aims at producing up to one million tonne of renewable hydrogen. In comparison to the current situation, approximately 1 Gigawatt of electrolysers are installed in the EU today.
In the second phase (2024-30) hydrogen needs to become an intrinsic part of an integrated energy system with a strategic objective to install at least 40 Gigawatt of renewable hydrogen electrolysers by 2030 and the production of up to ten million tonnes of renewable hydrogen in the EU. Hydrogen use will gradually be expanded to new sectors including steel-making, trucks, rail and some maritime transport applications. It will still mainly be produced close to the user or close the renewable energy sources, in local ecosystems.
In a third phase, from 2030 onwards and towards 2050, renewable hydrogen technologies should reach maturity and be deployed at large scale to reach all hard-to-decarbonise sectors where other alternatives might not be feasible or have higher costs.
How does hydrogen support the European Green Deal?
Alongside renewable electrification and a more efficient and circular use of resources – as set out in the Energy Sector Integration Strategy – large-scale deployment of clean hydrogen at a fast pace is key for the EU to achieve its high climate ambitions. It is the missing part in the puzzle to a fully decarbonised economy.
Hydrogen can support the transition towards an energy system relying on renewable energy by balancing variable renewable energy. It offers a solution to decarbonise heavily-emitting industry sectors relying on fossil fuels, where conversion to electricity is not an option. And it emits no CO2 and almost no air pollution.
How can hydrogen support the recovery, growth and jobs?
Investment in hydrogen will be a growth engine which will be critical in the context of recovery from the COVID-19 crisis. The Commission's recovery plan highlights the need to unlock investment in key clean technologies and value chains, to foster sustainable growth and jobs. It stresses clean hydrogen as one of the essential areas to address in the context of the energy transition, and mentions a number of possible avenues to support it.
Moreover, Europe is highly competitive in clean hydrogen technologies manufacturing and is well positioned to benefit from a global development of clean hydrogen as an energy carrier. Cumulative investments in renewable hydrogen in Europe could be up to €180-470 billion by 2050, and in the range of €3-18 billion for low-carbon fossil-based hydrogen. Combined with EU's leadership in renewables technologies, the emergence of a hydrogen value chain serving a multitude of industrial sectors and other end uses could employ up to 1 million people, directly and indirectly. Analysts estimate that clean hydrogen could meet 24% of world energy demand by 2050, with annual sales in the range of €630 billion.
Is renewable hydrogen cost-competitive?
Today, neither renewable hydrogen nor fossil-based hydrogen with carbon capture are cost-competitive against fossil-based hydrogen. Current estimated costs for fossil-based hydrogen are around 1.5 €/kg for the EU, highly dependent on natural gas prices, and disregarding the cost of CO2. Estimated costs for fossil-based hydrogen with carbon capture and storage are around 2 €/kg, and renewable hydrogen 2.5-5.5 €/kg.
That said, costs for renewable hydrogen are going down quickly. Electrolyser costs have already been reduced by 60% in the last ten years, and are expected to halve in 2030 compared to today with economies of scale. In regions where renewable electricity is cheap, electrolysers are expected to be able to compete with fossil-based hydrogen in 2030. These elements will be key drivers of the progressive development of hydrogen across the EU economy.
How will the strategy support investments in the hydrogen economy?
The strategy outlines a comprehensive investment agenda, including investments for electrolysers, but also for the renewable power production capacity required to produce the clean hydrogen, transport and storage, retrofitting of existing gas infrastructure, and carbon capture and storage.
To support these investments and the emergence of a whole hydrogen eco-system, the Commission launches the European Clean Hydrogen Alliance – as announced in the Commission's New Industrial Strategy. The Alliance will play a crucial role in delivering on this Strategy and supporting investments to scale up production and demand. It will bring together the industry, national, regional and local public authorities and the civil society. Through interlinked, sector-based CEO round tables and a policy-makers' platform, the Alliance will provide a broad forum to coordinate investment by all stakeholders and engage civil society. The key deliverable of the European Clean Hydrogen Alliance will be to identify and build up a clear pipeline of viable investment projects.
What EU financial instruments can be used for investing in hydrogen?
The Commission will also follow up on the recommendations identified in a report by the Strategic Forum for Important Projects of Common European Interest (IPCEI) to promote well-coordinated or joint investments and actions across several Member States aimed at supporting a hydrogen supply chain.
Additionally, as part of the new recovery instrument Next Generation EU, the InvestEU programme will see its capacities more than doubled. It will support the deployment of hydrogen by incentivising private investment, with a strong leverage effect.
A number of Member States have identified renewable and low-carbon hydrogen as a strategic element of their National Energy and Climate Plans. These plans will have to be taken into account when designing the national recovery and resilience plans in the context of new Recovery and Resilience Facility.
Furthermore, the European Regional Development Fund and the Cohesion Fund, which will benefit from a top-up in the context of the new initiative REACT-EU, will continue to be available to support the green transition. The possibilities offered to carbon intensive regions under the Just Transition Mechanism should also be fully explored.
Synergies between the Connecting Europe Facility for Energy and the Connecting Europe Facility for Transport will be harnessed to fund dedicated infrastructure for hydrogen, repurposing of gas networks, carbon capture projects, and hydrogen refuelling stations.
In addition, the EU ETS ETS Innovation Fund, which will pool together around €10 billion to support low-carbon technologies over the period 2020-2030, has the potential to facilitate first-of-a-kind demonstration of innovative hydrogen-based technologies. A first call for proposals under the Fund was launched on 3 July 2020.
The Commission will also provide targeted support to build the necessary capacity for preparation of financially sound and viable hydrogen projects, where this is identified as a priority in the relevant national and regional programmes, through dedicated instruments (e.g. InnovFin Energy Demonstration Projects, InvestEU) possibly in combination with advisory and technical assistance from the Cohesion Policy, from the European Investment Bank Advisory Hubs or under Horizon Europe.
Can the EU be a global leader in clean hydrogen technologies?
The international dimension is an integral part of the EU approach. Clean hydrogen offers new opportunities for re-designing Europe's energy partnerships with both neighbouring countries and regions and its international, regional and bilateral partners, advancing supply diversification and helping design stable and secure supply chains.
The EU has supported research and innovation on hydrogen for many years, giving it a head start on the development of technologies and high profile projects, and establishing EU leadership for technologies such as electrolysers, hydrogen refuelling stations and large fuel cells. The strategy aims to consolidate EU leadership by ensuring a full supply chain that serves the European economy, but also by developing its international hydrogen agenda.
This includes in particular working closely with partners in the Eastern and Southern Neighbourhood. In this context, the EU should actively promote new opportunities for cooperation on clean hydrogen with neighbouring countries and regions, as a way to contribute to their clean energy transition and foster sustainable growth and development.
The interest in clean hydrogen is growing globally with several other countries developing dedicated research programmes and an international hydrogen market is likely to develop. The EU will globally promote sound common standards and methodologies to ensure that a global hydrogen market contributes to sustainability and achievement of climate goals.
What uses does the Commission foresee for hydrogen?
Hydrogen is a key solution to cut greenhouse gas emissions in sectors that are hard to decarbonise and where electrification is difficult or impossible. This is the case of industrial sectors such as steel production, or heavy-duty transport for example. As a carbon-free energy carrier, hydrogen would also allow for transport of renewable energy over long distances and for storage of large energy volumes.
An immediate application in industry is to reduce and replace the use of carbon-intensive hydrogen in refineries, the production of ammonia, and for new forms of methanol production, or to partially replace fossil fuels in steel making. Hydrogen holds the potential to form the basis for zero-carbon steel making processes in the EU, envisioned under the Commission's New Industrial Strategy.
In transport, hydrogen is also a promising option where electrification is more difficult. For example in local city buses, commercial fleets or specific parts of the rail network. Heavy-duty vehicles including coaches, special purpose vehicles, and long-haul road freight could also be decarbonised by using hydrogen as a fuel. Hydrogen fuel-cell trains could be extended and hydrogen could be used as a fuel for maritime transport on inland waterways and short-sea shipping.
In the long term, hydrogen can also become an option to decarbonise the aviation and maritime sector, through the production of liquid synthetic kerosene or other synthetic fuels.
Is hydrogen safe?
Hydrogen is a highly flammable gas and care must be taken that hydrogen is produced, stored, transported and utilised in a safe manner. Standards are already in place, and the European industry has built up significant experience with already more than 1500 km of dedicated hydrogen pipelines in place.
With hydrogen consumption expanding to other markets and end-use applications, the strategy points out that the need for safety standards from production, transport and storage to use is critical, include a system to monitor and verify.
What does the strategy foresee in terms of infrastructure development?
Appropriate infrastructure is a condition for the EU-wide development of hydrogen, but the specific infrastructure needs will depend on the patterns of development both in terms of production and use.
Hydrogen demand will largely be met by localised production in an initial phase, for example in industrial clusters or for hydrogen production for refuelling stations. However, local networks and more extensive transport options will be required for further development. Different options will have to be considered, including the repurposing of existing gas infrastructure.
Massive Lying About the War in Ukraine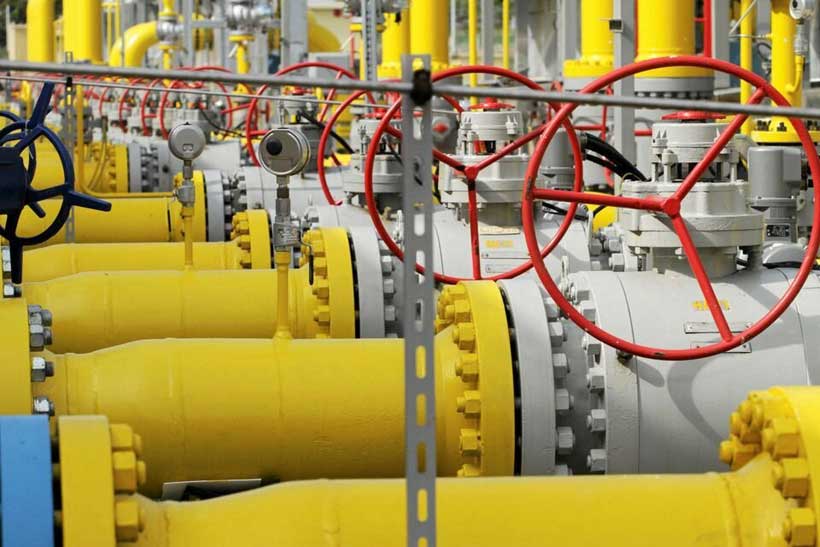 The chief purpose of the Western sanctions against Russia, after Russia invaded Ukraine on 24 February 2022, has been to stop Russia's sales of energy — mainly pipelined Russian gas — to Europe. Russia had been the top supplier of energy to Europe, because its energy was by far the cheapest in Europe. It was the least expensive to produce and sell to Europe, largely because it was pipelined into Europe whereas other suppliers needed to containerize and ship their gas and oil to Europe — which is far costlier to do. In all of Europe, virtually the only energy that is pipelined comes from Russia. Therefore, the sanctions that prohibited Russian energy to be supplied to Europe caused energy-prices in Europe to soar.
However, Western 'news'-media don't blame the sanctions for Europe's soaring energy-prices, because those sanctions come from the U.S. and have the cooperation and participation by European governments. Here are the main 'causes' of Europe's soaring energy-prices according to U.S.-and-allied 'news'-media (and you will see examples from Western Governments and 'news'-media there simply by clicking onto each one of these phrases, each one of which is linked):
"Russia's cutting off the gas to Europe"
So: each of those 'news'-media is routinely lying to their audience in order to place the blame for Europe's soaring fuel-prices upon the Government of Russia, instead of upon the Government of America and upon its various vassal-Governments in Europe that constitute together the EU.
In addition to using those lying phrases, U.S.-and-allied 'news'-media use distractionary and misleading 'explanations' of the soaring prices. For example, the American and German-owned Politico 'news'-site headlined "Why cheap US gas costs a fortune in Europe", and 'explained' that "The liquefied natural gas (LNG) loaded on to tankers at U.S. ports costs nearly four times more on the other side of the Atlantic, largely due to the market disruption caused by a near-total loss of Russian deliveries following the invasion of Ukraine." What caused that "near-total loss of Russian deliveries" isn't so much as even discussed in their 'news-report', and the word or even concept of "sanction" doesn't even appear once in the article. That's how propaganda — NOT news — is done. Their 'news'-report instead discusses whether the U.S. suppliers, or instead the European middlemen to whom they sell American liquefied natural gas, is to blame, but, of course, all such discussion is distractionary, instead of at all explanatory, of the question "Why cheap US gas costs a fortune in Europe". This is the way to deceive Europeans into re-electing their politicians who serve U.S. billionaires instead of European consumers.
A comedic, but also extremely informative, documentation of the absurd extent to which U.S.-and-allied Governments and media go in order to pretend that these cut-offs of Europe's least-costly energy are due to Russia instead of to the U.S. can be seen in the 8-minute video by Matt Orfalea, "Who Blew Up Nord Stream Pipelines? | A Mystery!"
To see some of the many OTHER tricks that U.S.-and-allied 'news'-media use in order to deceive Europeans to vote for the politicians in these U.S.-vassal-nations (propagandistically called U.S. 'allies', instead), I have provided many more examples in my prior "Debunking Lies About the War in Ukraine". That article, combined with this one, presents a fully documented (in the links) and comprehensive picture of European Governments as serving U.S. billionaires instead of European consumers. If what it says is true — and you can easily decide that for yourself by clicking onto any link anywhere that you doubt what is being alleged there — then you will know that your Government doesn't care about you, at all, and is instead serving America's billionaires, at your considerable expense.
In order to keep those U.S.-and-'allied' weapons flowing to Ukraine so that America can defeat Russia in the battlefield of Ukraine by using Ukraine's army instead of America's soldiers, the lies that have been documented here need to be believed by Europeans — and they are (or at least have been) believed by Europeans. The tricks have been working, thus far.
Oil Price Threshold: Action and Reaction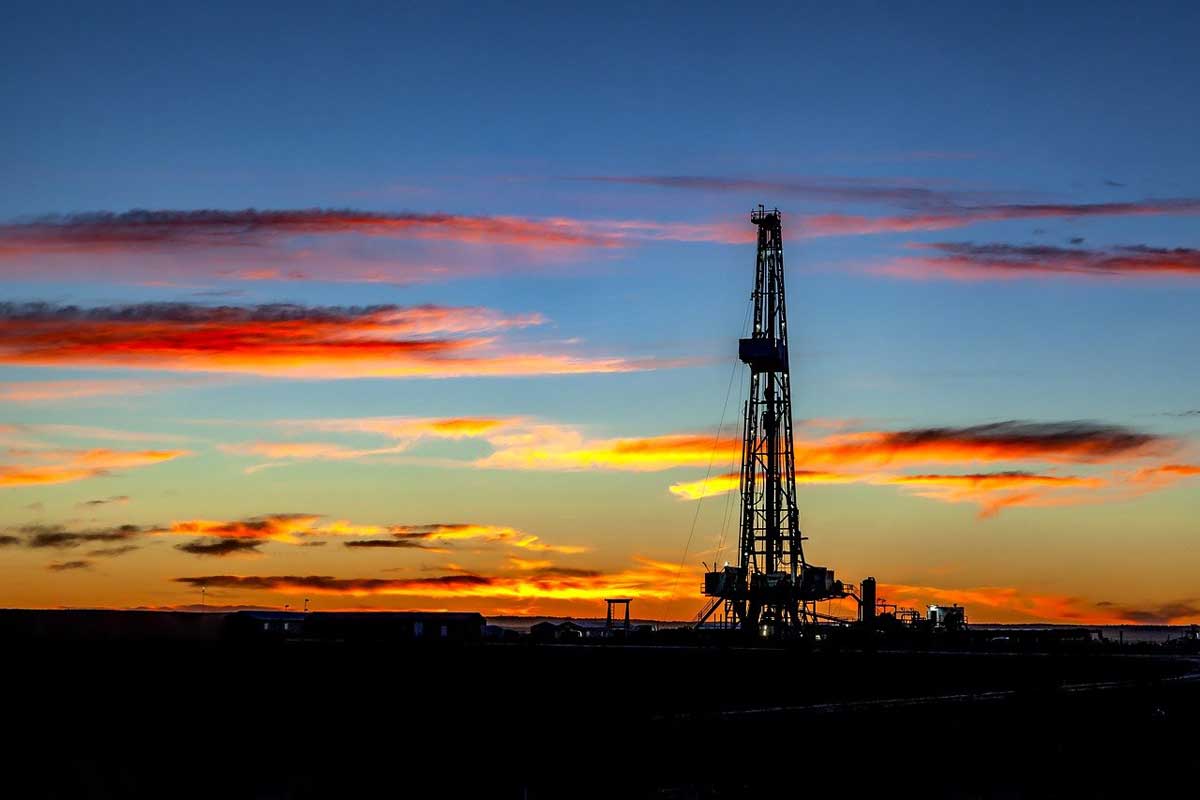 The introduction of a price threshold for Russian oil has been discussed for several months. The idea was announced back in early September in a statement by the finance ministers of the G7 countries. Its essence was to prohibit the transportation of Russian oil and oil products by sea in the event that the contract price exceeds a predetermined price level. Along with transportation, there are related services—insurance, financing, brokerage services, etc. A "price threshold coalition" was formed, which, along with the members of the G7, included Australia and the EU member states.
Washington, London and Brussels have already developed legal mechanisms for the new restrictions. On December 5, oil price restrictions should come into force, and in February, they are expected to be applied to oil products. The initiators of the sanctions expect attempts to circumvent new sanctions and are trying to cement possible loopholes in advance. What kind of workarounds are expected among the Western countries, and what are the chances they'll be able to impose a price cap on other countries?
The price threshold for oil is a relatively new and non-standard variety of economic sanctions. The most common and universal instrument of modern sanctions are restrictions on exports and imports, as well as blocking sanctions. The latter entails a ban on any financial transactions with individuals or organisations included in the lists of blocked persons. The Russian oil industry has already faced a wide range of export and import restrictions. The US, EU, UK and a number of other countries have introduced or are gradually introducing bans on the supply of oil and petroleum products from Russia. They have largely blocked the supply of equipment for the domestic energy sector. Even before the start of the special military operation, a number of large Russian oil companies were subject to sectoral restrictions in the form of a ban on long-term lending and a ban on deliveries in the interests of individual projects. It turned out to be more difficult to impose blocking sanctions. A number of top managers and major shareholders of Russian oil assets were included in the lists of blocked persons. However, the West did not dare to block the companies themselves; Russia is too large a supplier of oil to the world market. Blocking the financial transactions of Russian suppliers would lead to a panic in the market and an astronomical rise in prices. Collateral damage is the only thing stopping the West from blocking Russian oil companies.
A price cap was proposed as a softer measure. The US and its partners are betting on the fact that Western companies control significant volumes of transportation and insurance. They are also betting on the dominance of the US dollar in global financial markets. Russian producers are being driven towards a situation in which they will either have to sell oil within the price threshold, or it will simply not be delivered. In addition, such cargo will not be insured, and financial transactions involving banks from the "threshold coalition" will become impossible. Moscow has already threatened to stop supplies to those countries that go ahead and implement the decisions of the "coalition". But the "coalition" itself has largely given up on Russian oil anyway. India, China and other friendly countries may not join, but Western carriers will not deliver Russian oil there.
The initiators of the sanctions expect a number of schemes to be attempted to circumvent the new measures. The first is the formal observance of the price threshold, but manipulations with the price of transportation or other related services. The US Treasury is warning carriers, insurers, bankers and other market participants in advance that commercially unreasonable rates will be considered a sign that the price cap regime is being violated. The concept of commercial justification is not disclosed, but the signal itself is fixed. Another possible circumvention option is the distortion of documentation, which can take place both on the supplier's side and be the result of collusion between the supplier and the carrier. In this case, carriers are recommended to keep all the documentation of the transaction for five years, and insurance and other service providers must have a clause in contracts that the oil being transported is below the price threshold. The presence of such archives does not insure against violation in itself. But it allows the regulator, in case of suspicion, to quickly check the history of transactions. Companies can get off relatively lightly for unintentional violations, but deliberate circumvention is fraught with criminal prosecution. Another way around is to mix Russian oil with an oil of a different origin. So far, clear criteria for such proportions have not been defined, although the US Treasury calls for caution in such transactions. In determining these proportions, the EU may take into account the clarifications of the European Commission on mixtures subject to import restrictions.
The experience of US law enforcement practice shows that there will be violations of the sanctions regime, and US regulators have developed mechanisms for detecting them. The EU and the UK have less experience, which does not exclude the active prosecution of violators. However, the indicated methods of circumvention still seem to be "mouse fuss", which will not systematically solve the problem for Russia. In Moscow, much more ambitious steps can be developed.
The most obvious measure is to build up Russia's own tanker fleet. Reports of such steps have appeared in the foreign media, although reliable estimates are difficult. In the hands of the US, the EU and other initiators, there is a means to counteract. They can simply add Russian oil tankers to the lists of blocked ships. Then their service in foreign ports will be significantly hampered. Secondary American sanctions and fines are feared even in friendly countries. The experience of secondary US sanctions being used against the Chinese COSCO Shipping Tanker and some other companies for the alleged transportation of Iranian oil in 2019 can serve as a warning. The European Union has also provided for a mechanism to punish ships carrying Russian oil above the price ceiling. Violating ships will be denied financial, insurance and other services in EU jurisdiction. The wording of paragraph 7 of Art. 3n of EU Council Regulation No 833/2014 suggests that we are talking about any ship, regardless of the country of origin.
Similar problems may also arise when a Russian insurance company is set up to serve bulk oil shipments, or if one or another company from friendly countries is involved. Here, the United States and its allies also have the instrument of secondary sanctions in their hands. The same goes for financial transactions. Operations in the currencies of the initiating countries will be blocked. Here again the question of settlements in national currencies comes to the fore. The big question is, whether the banks in friendly countries run the risk of the same secondary sanctions in case of transactions above the price threshold. The legal mechanisms for such sanctions specifically for the price threshold have not yet been spelled out. However, they may appear at any moment, or the initiating countries, primarily the United States, may provide an explanation of the application of already existing norms to the price threshold. This happened recently with explanations of possible sanctions for using the Mir payment system in the interests of blocked persons.
In the bottom line, the participants of the "threshold coalition" do not have to seek the entry of more countries into their ranks. It is enough to threaten with secondary sanctions or coercive measures in case of revealed violations, or simply block insurance services or financial transactions passing through Western insurance companies and banks in violation of the prescribed norms.
By building up pressure on the Russian oil sector, the US and other initiators of sanctions will use their rich experience of restrictions against Iran. At one time, Washington managed to "globalise" its ban on the import of Iranian oil and services related to such imports. Iran continues to survive under the sanctions, although it has suffered losses. There is no doubt that Russia will also retain efficient ways to supply its oil to foreign markets. However, as in the case of Iran, the sanctions will increase the cost of Russian oil exports.
From our partner RIAC
Analyzing China Solar Energy for Poverty Alleviation (SEPAP) Program
In 2014, China deployed a large-scale initiative named as Solar Energy Poverty Alleviation Program (SEPAP) to systematically alleviate poverty in poor areas including underdeveloped regions of western China. In recent years, moving the country toward technological leadership and making China the largest solar investor has been on Government's central Agenda. While having environmental benefits associated, SEPAP is a multi-purpose project which aims to reduce poverty, promote jobs and income in rural areas, boost China's solar market, and improve rural lives. It is noteworthy that SEPAP is a program that has harmonized the social, developmental, and industrial goals. SEPAP acquired the highest level of political endorsement after Xi Jinping pledged to eradicate poverty from China by 2020, which resulted in its ascension from the pilot program to a nationwide campaign. According to World Bank, China has lifted 800 Million people out of poverty by 2022 and contributed to the Global reduction of people living in poverty as close to three-quarters. China has become able to achieve this milestone by adopting targeted poverty alleviation strategies and by providing economic opportunities to the unprivileged people to raise their income level.
Through this initiative, China aimed to add 10GW of solar capacity by 2020, which will benefit over 2 Million people. The program targeted 35,000 poverty-stricken villages which were located in 471 counties in 16 Provinces. According to an evaluation study conducted in 2020, this program has resulted in an increase of 7%-8% in the per-capita disposable income of the county. Chinese Government investment in solar energy and using it as a strategy for poverty eradication has brought out positive results and the effects are twice as high in the subsequent two to three years, especially in Eastern China.
Three different contexts contributed to making SEPAP a priority on Government's agenda, making a historical conjuncture. First was the political push to eradicate prolonged rural poverty in China. To combat the higher rural-urban income gap, China adopted an "industrial" approach that emphasized developing innovative industrial facilities in the unprivileged region to make them self-sufficient in the long run. The second was the significant demand for rural electrification, where former technological preferences, especially small hydropower, were no longer feasible. The third driver was the overcapacity and shrinkage of the country's solar energy sector and the subsequent necessity to stimulate distributed solar PV installation. Before 2013, China's solar energy sector was mostly export-oriented with a dominant share of exports in overseas markets in Europe. During 2008 Trade disputes in the EU and US combined with the financial crisis lead Chinese solar manufacturers to the brink of Collapse. So, opening the domestic market for solar consumption was launched as a rescue strategy. The officials favored the installation of the distributed, small-scale solar system that can generate energy that may be utilized locally. By 2013, China becomes the world-leading market for solar energy and by 2015, It reached a total installed capacity of more than 43.18GW. Considering the scenario, SEPAP was formulated with a strategic vision that will benefit the local people while also expanding distributed Solar PV generation and absorbing overcapacity.
In 2014, SEPAP was launched by National Energy Administration (NEA) and State Council leading group
Office of Poverty Alleviation and Development (CPAD) as two joint policies. A first policy designed two alternatives for policy implementation. Installing rooftop Solar PV systems for low-income families formerly registered with CPAD was the initial option. The other policy alternative was to build Solar Power Station on the non-arable lands near the counties and villages. Using a robust financial model described in policy guidelines, the SEPAP was funded by both Government subsidies and corporate donations as a part of their corporate social responsibility initiatives. The second joint policy includes detailed guidelines for developing pilot SEPAP Projects in six provinces which included 30 counties. The provinces targeted were relatively underdeveloped while having abundant solar resources. Provincial Governments were involved to carry out the implementation process which include collecting comprehensive data on the poor household, energy supply and consumption, and quality of grid connection for each county. After the approval of plans from central governments, they were executed by the county's government via an open bidding process. Provincial Governments' poverty alleviation funds and policy banks' preferential loans were utilized for the financial support of the pilot project of the Program. To ensure accountability and transparency in projects, monitoring and evaluation teams were designed by NEA and CPAD to maintain a check and balance on program activities and construction maintenance. To raise poor household income through this project, the profits gained from the sale of solar power were distributed fully among residents after Tax deductions. The policy goal also guaranteed 3000RMB of annual income per household for more than 20 years. The program created a win-win situation by alleviating the poor from poverty while absorbing China's overcapacity of solar energy at the same time.
China's ambitious plan to align poverty alleviation goals with the expansion of renewable energy has some serious practical concerns associated with it. Analyzing the program leads to significant gaps in policy design and implementation. The program faced severe budgeting and financial problems because of a lack of appropriate arrangements and no detailed financial mechanism was developed for post-construction maintenance of the projects. Only the central government endorsement was not enough to tackle these challenges but consistent support from the banking and bureaucratic sector was the pre-requisite for program implementation. Moreover, proper financial incentives were also required to encourage the solar companies to take lead in the construction of projects. Another challenge associated with the project was the complication in the governance structure where energy regulators took the lead rather than development officials. Misallocation of expertise affected the priorities in agenda setting of the program i.e. energy regulators based on their expertise, advocated the expansion of industrial capacity rather than looking out for poverty and development issues in the local context. Moreover, the time frame designed for the assessment of pilot projects was not enough for the critical evaluation of the success and failure of the project before its transition toward a national program.
Even though it's a commendable approach, the combination of renewable energy technology with poverty reduction needs to be further examined through rigorous empirical studies both in China and in other developing nations. Future studies on how to integrate industrial strategies with development priorities and what governance institutions or structures might best serve these many policy goals can provide great insight into various policy alternatives that would be beneficial in the long run as well.