Rapidly changing behaviours are accelerating consumer embrace of digital and health trends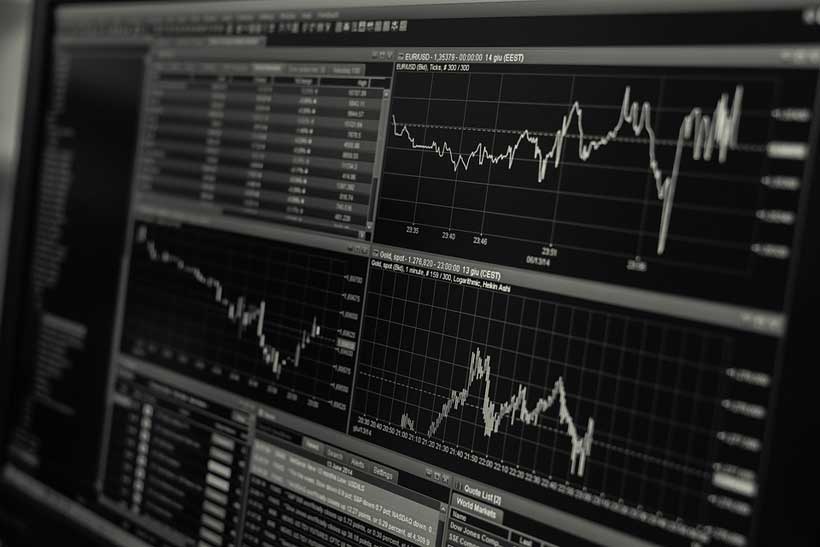 The acceleration of consumer trends and behavior that was already underway prior to the COVID-19 outbreak has taken another leap forward and will spark consumer-facing companies and retailers to reinvent the way they do business, according to a new PwC report.
The findings from two surveys taken before and after the COVID-19 pandemic and published today in PwC's 11th consecutive Global Consumer Insights Survey focus on urban consumer purchasing habits and behaviours, and how global disruption has forced the acceleration of a more digital way of life.Billions of people worldwide live in cities, and this concentration has created a new era in global consumption; cities are the hubs where economic activity happens.
The survey results reveal that the pandemic and the ensuing social distancing measures put in place have led to fundamental changes in how consumers work, eat, communicate, and take care of their health.
Consumers have adapted how they shop
Social distancing measures put in place because of the coronavirus have affected consumers in all aspects of life, including how they purchase groceries. While in-store grocery shopping is the main channel of choice, over a third of consumers (35%) are now buying food online, with 86% of those who shop online planning to continue after social distancing measures are removed. For non-food items, prior to the pandemic in-store shopping was still dominant compared to online shopping with 47% of consumers saying they shopped at brick-and-mortar stores daily or weekly compared to shopping via mobile phones (30%), computers (28%) and smart assistants (15%). Since then, online shopping for non-food items has seen a substantial increase (mobile phone 45%; computer 41%; tablet (33%), the trend is especially pronounced in China and the Middle East, with 60% and 58% of respondents respectively saying they've started shopping more on their mobile phones.
The importance of connection, community and self-care is clear
Fifty-nine percent of millennials and 57% of those with children are placing a greater focus on their wellbeing than other groups. Focus on self-care has increased, with 51% of urban consumers agreeing or strongly agreeing that they are more focused on taking care of their mental health and wellbeing, physical health and diet as a result of COVID-19.
Urban dwellers surveyed after the outbreak, viewed safety and security and healthcare just as important to their quality of life as employment prospects, with 49% and 45% of respondents saying so, respectively, compared to 45% for employment.
Consumers and sustainability
Our research showed a clear embrace of sustainability and a sense of civic duty. For example, in survey results taken prior to the pandemic, 45% of our global respondents say they avoid the use of plastic whenever possible, 43% expect businesses to be accountable for their environmental impact, and 41% expect retailers to eliminate plastic bags and packaging for perishable items. Interestingly, when we asked consumers who were most responsible for encouraging sustainable behaviours in their city, 20% chose "me the consumer," while 15% chose "the producer or manufacturer." When we asked consumers about their willingness to share data, 49% said they were willing to share their data if it helped improve their city.
"While certain trends have been on the upswing for quite some time, our research shows that the pandemic has sharpened consumers' desire for transparency, sustainability and convenience. The companies that will reap the most rewards are the ones that have established trust with the consumer, invested in a seamless and frictionless end-to-end customer purchase journey and prioritized the consumers' health and safety," says Steve Barr, Global Consumer Markets Leader, PwC US.
In addition, Oz Ozturk, Global Consumer Markets Advisory Leader, PwC UK said,"In our 11 years of surveying consumers around the globe, we have never documented such a clear convergence of themes around transparency, sustainability, and social consciousness. At such a pivotal moment, the need for consumer-facing companies to establish trust with potential customers could not be any clearer."
New ways of thinking and working are necessary to reap blockchain benefits in capital markets
The World Economic Forum today released Digital Assets, Distributed Ledger Technology, and the Future of Capital Markets. Across the capital markets ecosystem, institutions are facing a combination of intensified competitive dynamics and accelerating technology advancements, presenting opportunities and challenges both to incumbents and new entrants. Although DLT is not a panacea, the report underlines how it can positively impact costs, market liquidity and balance sheet capacity while reducing the complexity, opacity and fragmentation of capital markets.
Written in partnership with the Boston Consulting Group (BCG), the report is based on nearly 200 interviews and eight global workshops with capital market incumbent players, new entrants, regulators and governments. It presents use cases from equity markets, debt markets, securitized products, derivatives, securities financing and asset management.
DLT can address real challenges and inefficiencies in some markets by providing a trusted, shared source of truth between market participants. However, the future is uncertain as there is no agreed path for market-wide adoption. What's more, as institutions still decide where to invest, varying strategies create tensions.
The report calls for a balance between innovation and market safeguards through standardization, the breaking down of silos and regulatory engagement. According to the authors, fundamentally transforming markets will require new ways of thinking and working across the industry.
"Following several years of intense hype, examples of use cases where inefficiencies and challenges are being solved with blockchain are starting to emerge across capital markets," said Matthew Blake, Head of the Future of Financial Services, World Economic Forum. "With the future for blockchain in financial services still being defined, a nuanced look at the opportunities this technology offers right now is particularly important for the financial services industry."
"Distributed ledger technology has come of age as it begins to enhance efficiencies, reduce operating costs and create new business models in capital markets, but the use cases and solutions are respective to each asset class," said Kaj Burchardi, Managing Director, BCG Platinion. "Whilst this makes sense from a commercial perspective, it has led to a complex patchwork of initiatives. For capital markets to unilaterally adopt DLT, they will require cross-institutional alignment to realize the game-changing market opportunities it can offer."
Ukraine to Modernize Higher Education System with World Bank Support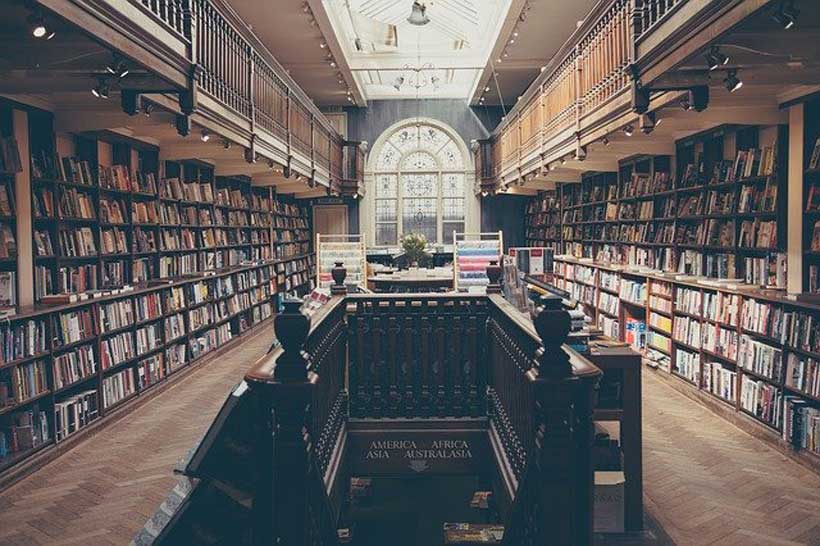 The World Bank's Board of Executive Directors approved today a $200 million project to support the Government of Ukraine's efforts to strengthen efficiency, quality, and transparency of the country's higher education system. The project – Ukraine Improving Higher Education for Results – will help boost the quality of the higher education sector, as well as its relevance to labor market needs, while also promoting resilience and continuity of learning in the face of the COVID-19 pandemic.
The project will finance investments in the modernization of teaching and research facilities and digital learning infrastructure of higher education institutions (HEIs) to ensure learning continuity through remote learning modalities and to support resilience and change management over the longer term. It will also support the development of modern digital infrastructure for distance learning and creation of advanced teaching and research laboratories and learning support facilities.
Another objective of this project is to improve transparency of Ukraine's education sector through modernization of the Higher Education Management Information System and establishment of a National Student Survey and unified information system on competitive research funding of HEIs.
"The World Bank is pleased to partner with Ukraine to modernize teaching and learning in universities in line with European standards in order to equip young Ukrainians with the skills they need for the 21st century," said Arup Banerji, World Bank Regional Country Director for Eastern Europe. "As Ukraine recovers from the pandemic, we also strongly support Ukraine's higher education system in its efforts to be better technically and digitally equipped for providing learning in the post-COVID-19 world."
The Ukraine Improving Higher Education for Results Project will be implemented over a five-year period by the Ministry of Education and Science (MOES) of Ukraine. The MOES will have overall responsibility for project coordination and monitoring of the implementation progress.
The World Bank's current investment project portfolio in Ukraine amounts to just over $3 billion, in nine ongoing investment projects and one Program for Results operation, and is expected to grow to around $3.6 billion over the next two months. The investments support improvements in basic public services that directly benefit ordinary people in areas such as water supply, sanitation, heating, power, energy efficiency, roads, social protection and healthcare, as well as private sector development.
Since Ukraine joined the World Bank in 1992, the Bank's commitments to the country have totaled approximately $13 billion in about 70 projects and programs.
155 million faced acute food insecurity in 2020, conflict the key driver
At least 155 million people faced crisis levels of food insecurity in 2020 because of conflict, extreme weather events and economic shocks linked in part to COVID-19, a UN-partnered flagship report said on Wednesday.
It's been five years since hunger levels were this bad across 55 countries under review, according to the Global Network Against Food Crises (GNAFC), which noted that 20 million more people went hungry last year than in 2019.
Countries in Africa remained "disproportionally affected", it said, adding that conflict pushed almost 100 million people into acute food insecurity, followed by economic shocks (40 million) and weather extremes (16 million).
Vicious cycle: Guterres
"Conflict and hunger are mutually reinforcing. We need to tackle hunger and conflict together to solve either…We must do everything we can to end this vicious cycle. Addressing hunger is a foundation for stability and peace", said UN Secretary-General António Guterres, writing in the report.
Basing its assessments on the IPC scale for Acute Food Insecurity, the GNAFC network – which includes the UN World Food Programme (WFP) – revealed that the worst-affected countries were Burkina Faso, South Sudan and Yemen.
Across these countries, around 133,000 people were at IPC5 – the highest level of need – and they required immediate action "to avert widespread death and a collapse of livelihoods", the Network's report said.
At least another 28 million people were "one step away from starvation" – IPC4 – across 38 countries and territories, where urgent action saved lives and livelihoods, and prevented famine spreading.
Close to 98 million people facing acute food insecurity in 2020 – or two out of three – were on the African continent.
Not only Africa
Other parts of the world were not spared, with countries including Yemen, Afghanistan, Syria and Haiti featuring among the 10 worst food crises last year.
The authors of the report – the United Nations, the European Union as well as government and non-government agencies – also noted that 39 countries and territories had experienced food crises in the last five years.
In these countries and territories, the population affected by high levels of acute food insecurity (IPC3 or worse) increased from 94 to 147 million people, between 2016 and 2020, the global network said.
It added that in the 55 food-crisis countries and territories covered by the report, more than 75 million children under five were stunted and at least 15 million showed signs of wasting in 2020.
While conflict will remain the major driver of food crises in 2021, COVID-19 and related containment measures and weather extremes will continue to exacerbate acute food insecurity in fragile economies.
Coronavirus impact
"The COVID-19 pandemic has revealed the fragility of the global food system and the need for more equitable, sustainable and resilient systems to nutritiously and consistently feed 8.5 billion people by 2030.
"A radical transformation of our agri-food systems is needed to achieve the Sustainable Development Goals", said the European Union (EU), the UN Food and Agriculture Organization of the United Nations (FAO), the UN World Food Programme (WFP) – founding members of the Global Network – together with the US international development agency, USAID, in a statement.
In March 2021, UN chief Mr. Guterres established a famine-prevention task force, led by UN emergency relief chief Mark Lowcock, along with FAO and WFP and with the support of OCHA and other UN agencies as well as NGO partners.
The Task Force aims to bring coordinated, high-level attention to famine prevention and mobilise support to the most affected countries.