Illegal trade in fake or faulty COVID-19 products booming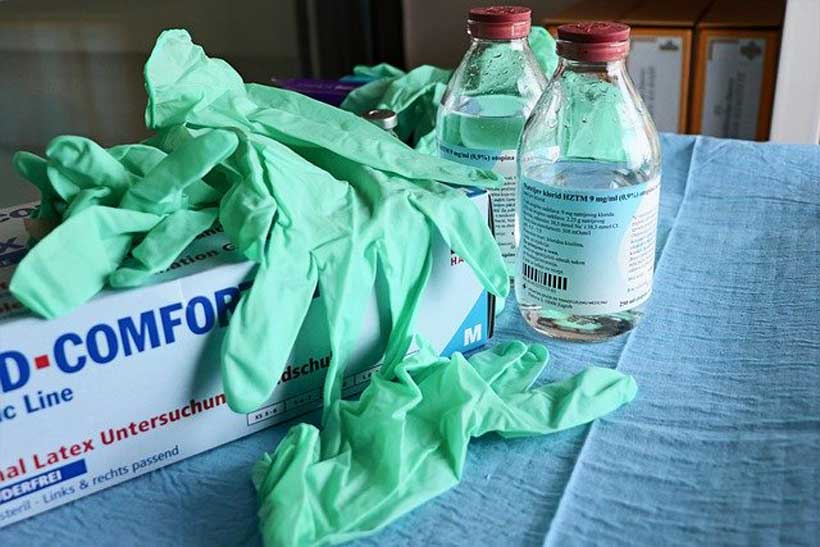 "Health and lives are at risk with criminals exploiting the COVID-19 crisis to cash in on public anxiety and increased demand for PPE and medications", said Ghada Waly, Executive Director of the UN Office on Drugs and Crime (UNODC).
Among its countless other impacts, the coronavirus has further highlighted the shortcomings in regulatory and legal frameworks aimed at preventing the manufacturing and selling of these products, points out the UNODC research brief, entitled "COVID-19-related Trafficking of Medical Products as a Threat to Public Health".
Preying on vulnerabilities
The research reveals that criminal gangs are exploiting both the uncertainties surrounding the coronavirus along with inconsistencies in national regulation regimens.
"Transnational organized crime groups take advantage of gaps in national regulation and oversight to peddle substandard and falsified medical product", explained the UN crime-fighting chief.
The falsification of medical products bears significant risks for public health as products may not properly treat the disease and may facilitate the development of drug resistance.
Criminal groups have also quickly adjusted to the opportunities arising from the COVID-19 pandemic to exploit the vulnerabilities and gaps in the health and criminal justice systems.
Evidence shows that fraud, scams and seizures, involving the manufacture and trafficking of substandard and falsified medical products, have followed the spread of the virus.
In one case, German health authorities contracted two sales companies in Switzerland and Germany to procure €15 million worth of face masks through a cloned website of an apparently legitimate company in Spain.
"We need to help countries increase cooperation to close gaps, build law enforcement and criminal justice capacity, and drive public awareness to keep people safe", Ms. Waly upheld.
Harmonized global approach needed
The pandemic has also highlighted a boom in data-based scams – including phishing, and business email attacks – or the creation of fake corporate websites to fool purchasers.
UNODC's research also predicts that the behaviour of organized criminal groups will gradually change over the course of the pandemic.
When a vaccine is developed, it will likely lead to a shift in focus away from PPE smuggling to trafficking in the vaccine.
Moreover, cyberattacks on critical infrastructure involved in addressing the pandemic are also likely to continue in the form of online scams aimed at health procurement authorities, according to the research.
Strengthening legal frameworks and penalties, and a more harmonized global approach to the criminalization of the manufacture and trafficking of falsified medical products is crucial, as only a common approach will enable effective responses to crimes impacting individuals and public health, the UNODC brief maintains.
At the same time however, preventing, detecting, and responding to medical product-related crime will require people who work in the medical product sector to acquire new or additional skills.
New project to help 30 developing countries tackle marine litter scourge
A UN-backed initiative aims to turn the tide on marine litter, in line with the global development goal on conserving and sustainably using the oceans, seas and marine resources.
The GloLitter Partnerships Project will support 30 developing countries in preventing and reducing marine litter from the maritime transport and fisheries sectors, which includes plastic litter such as lost or discarded fishing gear.
The project was launched on Thursday by the Food and Agriculture Organization (FAO) and the International Maritime Organization (IMO), with initial funding from Norway.
Protecting oceans and livelihoods
"Plastic litter has a devastating impact on marine life and human health", said Manuel Barange, FAO's Director of Fisheries and Aquaculture. "This initiative is an important step in tackling the issue and will help protect the ocean ecosystem as well as the livelihoods of those who depend on it."
Protecting the marine environment is the objective of Sustainable Development Goal 14, part of the 2030 Agenda to create a more just and equitable future for all people and the planet.
The GloLitter project will help countries apply best practices for the prevention and reduction of marine plastic litter, in an effort to safeguard the world's coastal and marine resources.
Actions will include encouraging fishing gear to be marked so that it can be traced if lost or discarded at sea. Another focus will be on the availability and adequacy of port reception facilities and their connection to national waste management systems.
"Marine litter is a scourge on the oceans and on the planet", said Jose Matheickal, Head of the IMO's Department for Partnerships and Projects. "I am delighted that we have more than 30 countries committed to this initiative and working with IMO and FAO to address this issue."
Five regions represented
The nations taking part in the GloLitter project are in Asia, Africa, the Caribbean, Latin America and the Pacific.
They will also receive technical assistance and training, as well as guidance documents and other tools to help enforce existing regulations.
The project will promote compliance with relevant international instruments, including the Voluntary Guidelines for the Marking of Fishing Gear, and the International Convention for the Prevention of Pollution from Ships (MARPOL), which contains regulations against discharging plastics into the sea.
Climate Finance: Climate Actions at Center of Development and Recovery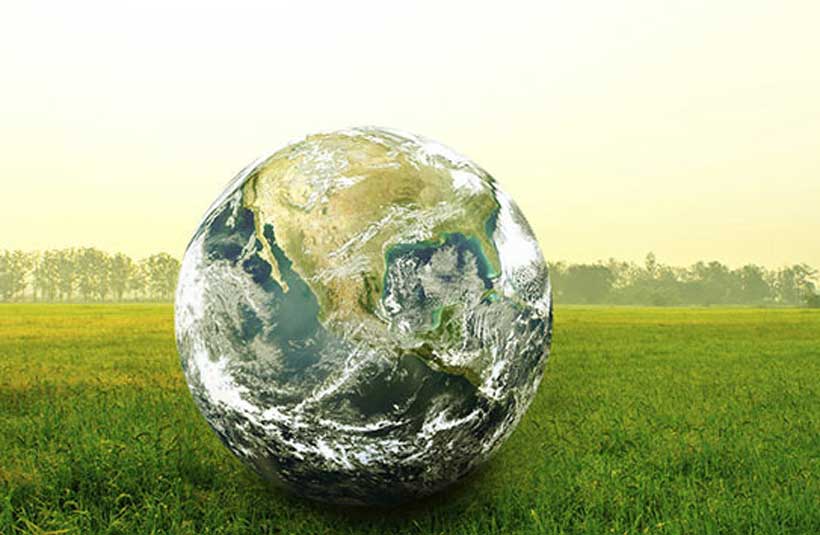 The Asian Development Bank (ADB) called access to climate finance a key priority for Asia and the Pacific as governments design and implement a green and resilient recovery from the coronavirus disease (COVID-19) pandemic.
Speaking at the United Kingdom Climate and Development Ministerial—one of the premier events leading up to the United Nations Climate Change Conference (COP 26) in November—ADB President Masatsugu Asakawa said expanding access to finance is critical if developing economies in Asia and the Pacific are to meet their Paris Agreement goals to reduce greenhouse gas emissions and help adapt to the adverse impacts of climate change.
"We can no longer take a business-as-usual approach to climate change. We need to put ambitious climate actions at the center of development," Mr. Asakawa said. "ADB is committed to supporting its developing member countries through finance, knowledge, and collaboration with other development partners, as they scale up climate actions and push for an ambitious outcome at COP 26 and beyond."
ADB is using a three-pronged strategy to expand access to finance for its developing members as they step up their response to the impacts of climate change.
First, ADB has an ambitious corporate target to ensure 75% of the total number of its committed operations support climate change mitigation and adaptation by the end of the decade, with climate finance from ADB's own resources to reach $80 billion cumulatively between 2019 and 2030. ADB has also adopted explicit climate targets under its Asian Development Fund (ADF), which provides grant financing to its poorest members. ADF 13, which covers the period of 2021–2024, will support climate mitigation and adaption in 35% of its operations by volume and 65% of its total number of projects by 2024.
Second, ADB is enhancing support for adaptation and resilience that goes beyond climate proofing physical infrastructure to promote strong integration of ecological, social, institutional, and financial aspects of resilience into ADB's investments.
Third, ADB is increasing its focus on supporting the poorest and most vulnerable communities in its developing member countries by working with the United Kingdom, the Nordic Development Fund, and the Green Climate Fund on a community resilience program to scale up the quantity and quality of climate adaptation finance in support of local climate adaptation actions.
Migrants left stranded and without assistance by COVID-19 lockdowns
Travel restrictions during the COVID pandemic have been particularly hard on refugees and migrants who move out of necessity, stranding millions from home, the UN migration agency, IOM, said on Thursday.
According to the International Organization for Migration (IOM), the first year of the pandemic saw more than 111,000 travel restrictions and border closures around the world at their peak in December.
These measures "have thwarted many people's ability to pursue migration as a tool to escape conflict, economic collapse, environmental disaster and other crises", IOM maintained.
In mid-July, nearly three million people were stranded, sometimes without access to consular assistance, nor the means to meet their basic needs.
In Panama, the UN agency said that thousands were cut off in the jungle while attempting to travel north to the United States; in Lebanon, migrant workers were affected significantly by the August 2020 explosion in Beirut and the subsequent surge of COVID-19 cases.
Business as usual
Border closures also prevented displaced people from seeking refuge, IOM maintained, but not business travellers, who "have continued to move fairly freely", including through agreed 'green lanes', such as the one between Singapore and Malaysia.
By contrast, those who moved out of necessity – such as migrant workers and refugees – have had to absorb expensive quarantine and self-isolation costs, IOM said, noting that in the first half of 2020, asylum applications fell by one-third, compared to the same period a year earlier.
Unequal restrictions
As the COVID crisis continues, this distinction between those who can move and those who cannot, will likely become even more pronounced, IOM said, "between those with the resources and opportunities to move freely, and those whose movement is severely restricted by COVID-19-related or pre-existing travel and visa restrictions and limited resources".
This inequality is even more likely if travel is allowed for anyone who has been vaccinated or tested negative for COVID-19, or for those with access to digital health records – an impossibility for many migrants.
Health risks
Frontier lockdowns also reduced options for those living in overcrowded camps with high coronavirus infection rates in Bangladesh and Greece, IOM's report indicated.
In South America, meanwhile, many displaced Venezuelans in Colombia, Peru, Chile, Ecuador and Brazil, lost their livelihoods and some have sought to return home – including by enlisting the services of smugglers.