Supporting Haiti's COVID-19 response
Haiti is well acquainted with challenge. In any given year, a typical Haitian household will face multiple shocks—which may include hurricanes, floods, disease, death, unemployment or any combination thereof.
For Haitians, some might say that COVID-19 is only the latest thing. But it is a critical thing.
Even before the pandemic, almost 59 per cent of the Haitian population were living in poverty, with 23.8 per cent in extreme poverty and more than 60 per cent unable to meet basic needs.
Of all the challenges Haitians face, health shocks take the greatest toll on household incomes. With limited access to insurance or credit, many families cope by borrowing money, selling assets, or take children out of school. The poor have even fewer options, and coping with the pandemic may have long-term negative impacts­–decreasing their food supply, depleting their savings or alienating them from their social networks.
Above and beyond the UNEP mandate
Since 2017, the United Nations Environment Programme (UNEP) has worked in close partnership with Haiti's national Directorate for Civil Protection, developing early-warning systems to reduce disaster risks–particularly in the country's small but densely populated southern islands, exposed to storms with 300 kilometre per hour winds.
Strictly speaking, pandemic response is not part of UNEP's mandate to support Haiti's Ministry of Environment. But when COVID-19 hit, the Port Salut office knew it would have to extend beyond its usual reach.
UNEP Haiti Programme Officer, Jean-Max Milien says, "COVID-19 has pushed every limit. Our adaptability­–the fact that we are ready and willing to do whatever is needed–is not just important to our work. It underpins the relationship we have with the people of Haiti."
UNEP Haiti has been supporting national institutions on their response and protection plans, helping incorporate pandemic risks–especially with regard to sanitation. The organization is also working closely with local communities, supporting partners to raise awareness and put mitigation measures into place.
Haiti's unique challenges
Strict limitations on movement and widespread adoption of sanitation measures–the go-to response in many other countries hit by COVID-19–are less straight-forward in Haiti.
With the majority of Haitians earning their livelihoods through informal work like fishing, direct services or street vending, a ban on such activities would not only be difficult to impose, it could also cripple household incomes. In fact, according to the World Bank, a 20 per cent reduction in household consumption could push another million people into poverty and 2.5 million into extreme poverty.
At the same time, access to water and sanitation is disparate, at best. Even in metropolitan Port-au-Prince, for example, only about 55 per cent of the population has access to the public water network. And while access to piped and other improved water sources is increasing for the rural top 20, it is decreasing for the rest of the rural population.
Simple interventions with big impact
UNEP Haiti and its partners, the Directorate of Civil Protection and Pêche Artisanale et Développement Intégré, started with the simple act of handwashing. And it wasn't just the act that was simple.
Handwashing units were constructed from repurposed cooking oil buckets, fitted with taps and tubes. A local producer installed 1,200 handwashing points while training community members to build the same types of units in the Marine Protected Areas of Port-Salut, Saint-Jean-du-Sud and La Cahouane. Communities are now equipped to expand the initiative and refill the handwashing units with water and bleach when needed.
To encourage their use, handwashing points are located where communities gather most frequently: local associations, shops, restaurants, hotels and main roads, ensuring access even for the most isolated. The repurposed buckets are also branded with messages, encouraging people to wash their hands and reduce their risk of infection. In April, a sound-equipped truck issued the same messages as it moved throughout inland and coastline communities everyday
These simple interventions are not only effective and cost efficient, they also enforce UNEP's duty of care–allowing space and not exposing any partner or person to unnecessary risk while establishing the campaign. Moreover, because of their small budget, additional funds remain and will allow UNEP to provide further support, in case the disease peaks.
Five things you should know about disposable masks and plastic pollution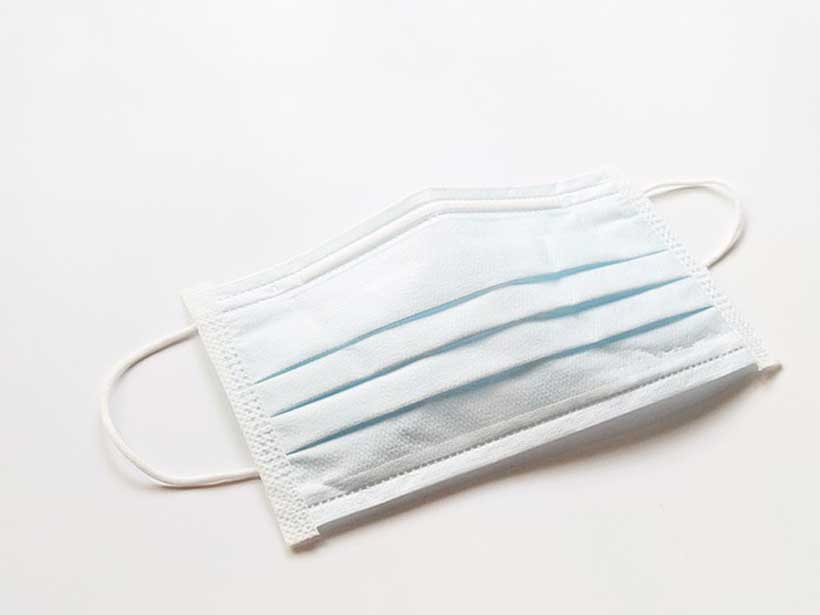 The fight against plastic pollution is being hit by the COVID-19 pandemic, as the use of disposable masks, gloves and other protective equipment soars, but UN agencies and partners insist that, if effective measures are put into place, the amount of plastics discarded every year can be significantly cut, or even eliminated.
1) Pollution driven by huge increase in mask sales
The promotion of mask wearing as a way to slow the spread of COVID-19 has led to an extraordinary increase in the production of disposable masks: the UN trade body, UNCTAD, estimates that global sales will total some $166 billion this year, up from around $800 million in 2019.
Recent media reports, showing videos and photos of divers picking up masks and gloves, littering the waters around the French Riviera, were a wake-up call for many, refocusing minds on the plastic pollution issue, and a reminder that politicians, leaders and individuals need to address the problem of plastic pollution.
2) A toxic problem
If historical data is a reliable indicator, it can be expected that around 75 per cent of the used masks, as well as other pandemic-related waste, will end up in landfills, or floating in the seas. Aside from the environmental damage, the financial cost, in areas such as tourism and fisheries, is estimated by the UN Environment Programme (UNEP) at around $40 billion.
The UN Environment Programme (UNEP) has warned that, if the large increase in medical waste, much of it made from environmentally harmful single-use plastics, is not managed soundly, uncontrolled dumping could result.
The potential consequences, says UNEP, which has produced a series of factsheets on the subject, include public health risks from infected used masks, and the open burning or uncontrolled incineration of masks, leading to the release of toxins in the environment, and to secondary transmission of diseases to humans.
Because of fears of these potential secondary impacts on health and the environment, UNEP is urging governments to treat the management of waste, including medical and hazardous waste, as an essential public service. The agency argues that the safe handling, and final disposal of this waste is a vital element in an effective emergency response.
"Plastic pollution was already one of the greatest threats to our planet before the coronavirus outbreak," says Pamela Coke-Hamilton, UNCTAD's director of international trade. "The sudden boom in the daily use of certain products to keep people safe and stop the disease is making things much worse."
3) Existing solutions could cut plastics by 80 per cent
However, this state of affairs can be changed for the better, as shown by a recent, wide-ranging, report on plastic waste published by The Pew Charitable Trusts, and sustainability thinktank Systemiq.
The study, "Breaking the Plastic Wave: A Comprehensive Assessment of Pathways Towards Stopping Ocean Plastic Pollution", which was endorsed by Inger Andersen, head of the UN environment agency UNEP, forecasts that, if no action is taken, the amount of plastics dumped into the ocean will triple by 2040, from 11 to 29 million tonnes per year.
But around 80 per cent of plastic pollution could be eliminated over this same period, simply by replacing inadequate regulation, changing business models and introducing incentives leading to the reduced production of plastics. Other recommended measures include designing products and packaging that can be more easily recycled, and expanding waste collection, particularly in lower income countries.
4) Global cooperation is essential
In its July analysis of plastics, sustainability and development, UNCTAD came to the conclusion that global trade policies also have an important role to play in reducing pollution.
Many countries have introduced regulations that mention plastics over the last decade, an indicator of growing concern surrounding the issue, but, the UNCTAD analysis points out, for trade policies to be truly effective, coordinated, global rules are needed.
"The way countries have been using trade policy to fight plastic pollution has mostly been uncoordinated, which limits the effectiveness of their efforts, says Ms. Coke-Hamilton. "There are limits to what any country can achieve on its own."
5) Promote planet and job-friendly alternatives
Whilst implementing these measures would make a huge dent in plastic pollution between now and 2040, the Pew/ Systemiq report acknowledges that, even in its best-case scenario, five million metric tons of plastics would still be leaking into the ocean every year.
A dramatic increase in innovation and investment, leading to technological advances, the report's study's authors conclude, would be necessary to deal comprehensively with the problem.
Furthermore, UNCTAD is urging governments to promote non-toxic, biodegradable or easily recyclable alternatives, such as natural fibres, rice husk, and natural rubber. These products would be more environmentally-friendly and, as developing countries are key suppliers of many plastic substitutes, could provide the added benefit of providing new jobs. Bangladesh, for example, is the world's leading supplier of jute exports, whilst, between them, Thailand and Côte d'Ivoire account for the bulk of natural rubber exports.
"There's no single solution to ocean plastic pollution, but through rapid and concerted action we can break the plastic wave," said Tom Dillon, Pew's vice president for environment. As the organization's report shows, "we can invest in a future of reduced waste, better health outcomes, greater job creation, and a cleaner and more resilient environment for both people and nature".
Beyond tourism: Investing in local communities to protect Africa's wild spaces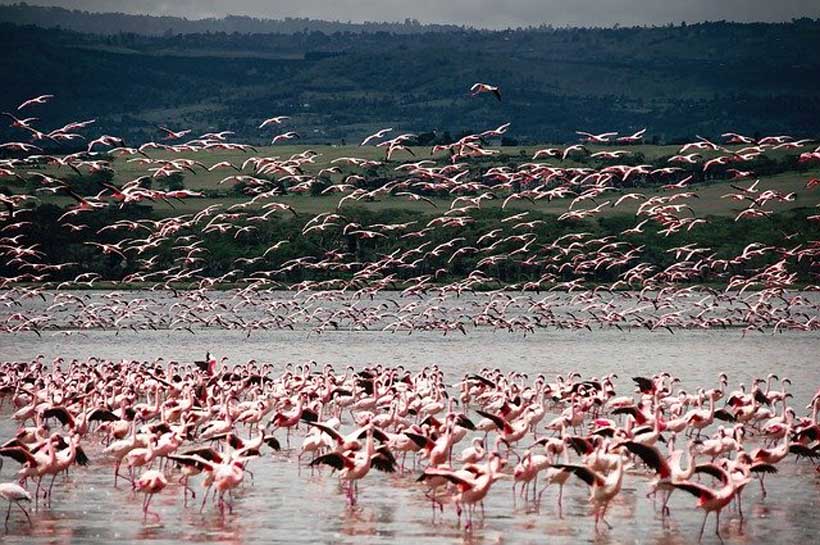 For ten years, Dixon Parmuya has guided tourists on bush walks around Amboseli National Park in Southern Kenya. But since COVID-19 swept through Kenya in mid-March, the country's tourism industry has dwindled, leaving many locals without jobs and animals without protection.
The coronavirus pandemic is creating what experts are calling a brewing conservation crisis in Kenya, a country home to some of Africa's most iconic animals. Most of Kenya's programs to protect wildlife are funded directly by tourist dollars and with visitor numbers down, money for conservation is drying up, say experts. There are also fears that poaching will rise, leaving wildlife protection hanging in the balance.
"If there is no tourism, there is no conservation," says Parmuya.
But the pandemic is encouraging countries to change that.
"Tourism can be fickle," says Doreen Robinson, Chief of Wildlife at the United Nations Environment Programme (UNEP). "We have to be more creative to expand revenue streams that can directly support local communities and protect natural assets."
In Africa, UNEP is working closely with governments and partners to encourage wildlife-based economies – where local communities are central to protecting the wildlife areas they inhabit, for mutual benefit of both. This includes going beyond tourism to attract other kinds of green investment in wildlife areas, like using natural resources to produce consumer goods in a sustainable way.
"We have to ensure that money gets reinvested into locally protected areas, and benefits are shared with the communities protecting biodiversity and wildlife, because these communities are creating the conditions for long-term, sustainable conservation in Kenya," says Robinson.
That is something Purity Amleset agrees with. She is part of a team of all-female rangers with the International Fund for Animal Welfare that is working to raise awareness about the importance of wildlife to Kenya's economy and its identity.
"As a ranger, I'm creating that conducive environment between the wild animals and my community. I come from that community, so they understand me well when I tell them the importance of wildlife," she says.
Each year, 31 July marks World Ranger Day to commemorate rangers all over the world who risk their lives every day at the forefront of conservation.
New guidelines aim to support mangrove restoration in the Western Indian Ocean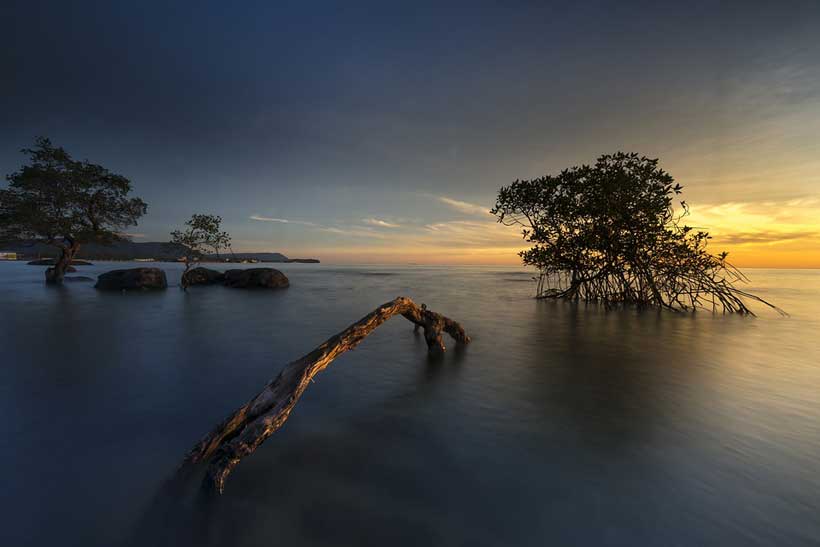 For many coastal communities, including those in the Western Indian Ocean region, mangroves are critical to economic and food security. A new set of guidelines on mangrove restoration for the region aims to support the restoration of its degraded mangrove ecosystems and support recovery from the economic impacts of COVID-19.
Mangrove forests are among the most powerful nature-based solutions to climate change, but with 67 percent of mangroves lost or degraded to date, and an additional 1.0 percent being lost each year, they are at a risk of being destroyed altogether. Without mangroves, 39 percent more people would be flooded annually and flood damage would increase by more than 16 percent and US $82 billion. They protect shorelines from eroding and shield communities from floods, hurricanes, and storms, a more important service than ever as sea levels continue to rise. Mangroves also provide nursery areas for marine life and support many threatened and endangered species. Restoring mangroves can make communities more resilient to environmental changes and the economic shocks associated with the COVID-19 pandemic.
While governments acknowledge the importance of mangroves, the success of restoration efforts has been limited. The new Guidelines on Mangrove Ecosystem Restoration for the Western Indian Ocean Region analyze risks and challenges to restoration projects and point to potential solutions.
Coastal residents in the Western Indian Ocean region – which includes Comoros, Kenya, France (Reunion), Madagascar, Mauritius, Mozambique, Seychelles, Somalia, South Africa, and Tanzania – eat or sell the fish that live around the mangroves; harvest honey from the bees that the forests support, and use their wood as building material and fuel for subsistence or sell it for income. Because the livelihoods of coastal communities depend on mangroves, restoring them can contribute to "building back better" through green recovery in the wake of the COVID-19 pandemic. Mangrove forests can also drive eco-tourism and create jobs.
"Mangroves really are essential life support system for coastal communities in the Western Indian Ocean region," said James Kairo, Chief Scientist at the Kenya Marine and Fisheries Research Institute and lead author of the guidelines. "If degradation continues, communities will be without resources for shelter or fuel, food, or a means to make a living."
The guidelines were developed by the member states of Nairobi Convention with support from UNEP–Nairobi Convention, the Western Indian Ocean Marine Science Association and the Western Indian Ocean Mangrove Network. They can be used by governments; resource managers; scientists; civil society, and communities at large as they embark on mangrove conservation and management initiatives.
"These Guidelines are really the first for the Western Indian Ocean region to address past mangrove restoration failures head-on and assess the reasons why," said Jared Bosire, UNEP–Nairobi Convention Project Manager. "Of critical importance is that they provide a step-by-step guide on how to build successful restoration projects which avoid several of the pitfalls that we have kept witnessing."
The Guidelines also feature case studies from around the Western Indian Ocean region, highlighting best practices and lessons learned. They can be used to guide action on mangroves as part of the upcoming UN Decade on Ecosystem Restoration (2021-2030) and support progress towards achieving Sustainable Development Goal 14.2 on protecting and restoring marine and coastal ecosystems. Mangroves also capture and store significantly higher rates of carbon dioxide per unit area than terrestrial forests, so mangrove restoration can be incorporated into countries' Nationally Determined Contributions under the Paris Agreement.
"It's hard to overstate just how important mangroves can be to both the environment and economy," said Kerstin Stendahl, Head of UNEP's Ecosystems Integration Branch. "They are truly a super solution —without them, we'd have more carbon dioxide in the atmosphere, fewer fish and less food, and more damage from cyclones and other storms."