The USMCA Agreement: A New Era in Mexico-US-Canada Relations?
The agreement between the US Mexico and Canada (USMCA) entered into Force last 1st of July 2020 replacing the North American Free Trade Agreement (NAFTA). Although in many aspects the new treaty resembles the old one a lot, unlike the previous Trade Agreement, the USMCA focuses mainly on car exports, aluminum, and steel tariffs. It also increases environmental and work regulations while incentivizing domestic production of cars and lorries. This agreement also imposes a quota for Canadian and Mexican Automotive production. One could say that majority of the amendments that were made to the old NAFTA and that are crystallised in the USMCA benefit mainly the US than Canada and Mexico.
During all the negotiations that preceded the approval, ratification and enforcement of the new agreement, the Mexican president, Andrés Manuel López Obrador (AMLO) showed no interest in visiting any of his counterparts either in Canada or the United States.During his first 2 years as incumbent president, AMLO has not attended any international events so far, and he has focused on touring cities and regions of Mexico. In 2019, during his first year in office, the President declined to participate in at least three relevant international forums: the Davos World Economic Forum (WEF), which was held from January 22 to 25 ; the Group of 20 Summit (G-20), held on June 28 and 29 in Osaka, Japan; and the General Assembly of the United Nations (UN), which occurred on September 24.As outlandish and questionable that strategy was, it was consistent with the foreign policy approach he embraced ever since he took office: The best foreign policy is the domestic one.
For decades it was a common practice that the newly elected presidents of Mexico and the United States sought to meet each other personally, review the state of the relationship between the two countries, perhaps set an agenda of priorities, and send a signal of cordiality between the newly elected administrations. Very frequently both presidents preferred to meet at the border to avoid having to decide if they would do it in Washington or in the then Federal District, now Mexico City. Such visits have been held for 107 years. They began in October 1909, the first time that Porfirio Díaz and William Howard Taft crossed the border to meet in El Paso, Texas, and Ciudad Juárez, Chihuahua, at the inauguration of the international bridge that connects the two cities. During the presidential terms of Vicente Fox, Felipe Calderón and Enrique Peña Nieto, the first meetings were held in Mexico, just last week and after Trump let out that the Mexican president that had been summoned to meet him, AMLO does not only break with that custom, since now the first meeting will take place in the United States, but is also breaking his presidential campaign promise of focusing on domestic issues rather than international ones.
Donald Trump knows very well that the US is AMLO's Achilles' heel in his attempt to sell Mexico as an independent and sovereign country. That is why when Donald Trump threatened to bury the NAFTA, AMLO aligned himself with Trump's wishes and became the southern wall to stop migration from Central America Trump had so long wished for. AMLO's foreign policy and concessions to the US have reduced the Mexican diplomacy to the level of servility. The respect, dignity good faith and cooperation that should characterize all diplomatic relations among countries has been lost between Mexico and the US; not only because of Trump's incendiary, populist, racist, anti-Mexican speech, but also by AMLO's submission to Trump's whims.
Last April during an OPEC+ Summit, Mexico refused to reduce its oil output endangering a global agreement to decrease oil production to tackle the oil price crisis. Donald Trump saw a golden opportunity here and did not miss it: he came to the rescue and he offered to cut American production further to make up for Mexico's share, he went on to say that Mexico would reimburse the US back at a later date. It was obvious that Trump would not ask Mexico to pay back in one go, and this forced visit to the US might be the first of an unknown series of installments of a debt that Mexico is not even fully aware of.
One can already visualize the scene: both presidents shake hands and pose smiling for the media on the porch of the Oval Office in the White House. They declare having had an extraordinary interview where they share points of view on a variety of topics. Of course, they celebrate the entry into force of the renewed and improved Trade agreement which they describe as the trigger for investment, greater commercial exchanges and of course greater prosperity for the 3 countries that will translate into less poverty, less unemployment and a more equal distribution of resources.
They will not talk about the future of the 11 million Mexicans living in the US, and there will be no talks whatsoever about the about the close to six million Mexicans who are undocumented and that are the target of Trump's anti-immigration rhetoric, who are constantly persecuted, discriminated against, abused, separated from relative, caged, and deported by the American government. AMLO will not question Trump about such policy and will not try to negotiate some sort of solution to end the violation of their human rights. AMLO will not demand the massive raids and repatriations of Mexicans who have been living in the US for years to be suspended during this health emergency. There will also be no joint statement from both administrations on how to deal with the increasing violence unleashed by drug trafficking in Mexico, and the millions of weapons that are smuggled yearly from the US and that conveniently end up in the hands of the Mexican drug cartels.
As opposing as they may seem, there are several striking similarities between Donald Trump and AMLO. This will explain the docility that will characterize the Mexican envoy this week. AMLO has been carefully crafting since late 2004, when he first started campaigning for the presidency, the image of a nationalist, left-wing advocate for social justice who is ready to stand up for anyone threatening Mexico's sovereignty. Trump is a simply a racist and a demagogue. Nonetheless, both share a desire to make of the Executive the most powerful branch of the state; they both dismiss institutions and the rule of law; they both have consistently attacked free press and free speech; they both publicly humiliate those that disagree with their policies; they both have shown contempt for science, experts' advice, research and academics; they have both pursued utterly shambolic policies that have made the pandemic effects worse in both countries; and they both show a high degree of disaffection, lack of empathy, narcissism and have created a sick cult of personality around their persona.
Just like in 2016, when Donald Trump visited Mexico, the visit of the 8th and 9th of July of AMLO will be used by Trump to harvest huge electoral and political gains. Trump is losing popularity rapidly, and he is in desperate need of a foreign policy boost before the November elections. All previous attempts to make him look good internationally have been a failure: he has not been able to kick-start the Middle East Peace Process; the visit to North Korea's leader Kim Jung Un ended up as a media mess that benefited North Korea more than the US; and his attempt to bring down the government of Nicolás Maduro in Venezuela has not yet materialised. Donald Trump will be looking to make of the USMCA his big highlight of the year. This will also help him divert attention from his disastrous domestic policies to deal with the Covid-19 pandemic and will allow him to again use Mexico as the centre of his next electoral rallies just like he did in 2016.AMLO's decision to visit Donald Trump during electoral months in the US will also be perceived as Mexico publicly backing Trump's reelection campaign over Biden's. This will he detrimental to the bilateral relation should the Democrats win the presidency back in November.
AMLO, however, could turn this visit into a success if he would be willing to change course. One of his many unfulfilled campaign promises was to make the economy grow at an average of 4% annually. Ever since he took office the economy has remained stagnant and latest projects place Mexico to suffer a 10 to 11% contraction because of the global pandemic, one of the worst slumps in Latin America. AMLO could sell this visit as chance for Mexico to regain foreign investment his 60s inspired economic, hyper-centralised economic policies have scared away and have contributed to increased poverty, inequality, and unemployment. He is in serious need of an economic boost to help him regain his rapidly decreasing popularity just 2 years into his 6-year presidential term.
However, AMLO is not planning to potentially benefit from this meeting on any way. He is flying commercial without any delegation of representatives and he wants this visit to remain as low key as possible. He has given no indication about his willingness to change direction and promote Mexico's foreign investment. One just must look at the symbolism of Trump's declaration of the Mexican president to understand that this visit does not bode well for Mexico. Donald Trump boasted last Tuesday during a conference that AMLO, was to soon visit the United States after he travelled to Yuma Arizona to monitor the progress of the border wall. On the whole, this will be a zero-sum game in which Mexico will be the loser.
Latin America – Russia: An Agenda for Constructive Cooperation in the Post-COVID-19 Era
On Tuesday, August 4, the outstanding video-conference "Latin America – Russia: an Agenda for Constructive Cooperation in the Post-COVID-19 Era" was held organized by the Valdai Club , the Russian Embassy in Guatemala, the American Chamber of commerce (AmCham), the Central American Parliament (Parlacen) the SIECA(Central American Secretariat for Economic Integration), the United Nations Conference on Trade and Development (UNCTAD) and the CRIES of Argentina (Regional Coordination of Economic and Social Research).
The video conference was attended by Alexis Rodzianko as moderator (president of AmCham Russia). And an outstanding panel of speakers with:
Russian Deputy Foreign Minister Sergei Ryabkov; Nadia de León (chairman of PARLACEN) Melvin Redondo (general secretary of the SIECA); Yaroslav Lissovolik (programme director at Valdai Club); Richard Kozul Wright (director of division on globalization and development strategies UNCTAD); Daniel Russell (Ceo of USRBC) and Lila Roldan Vásquez (head of the CARI –Argentina- Eurasian studies group)
After a brief presentation and comments by the moderator Alexis Rodzianko (president of the Russian-American Chamber of Commerce) on the nature of the video-conference and the panelists in it, Russian Deputy-Minister of Foreign Affairs Sergey Ryabkov started the dialogue expressing his satisfaction with the existence of this kind of spaces for reflection in such difficult global times. We quote some of his more outstanding phrases:
" Russia and the United States continue their dialogue on joint efforts to combat the pandemic, and this is good news".
"Washington, however, does not abandon its claims for global hegemony. This poses a threat to international stability and security.".
He stated the need to increase channels of cooperation when the coronavirus is ravaging the entire planet, for the first time in humanity, it faces a threat that affects the entire planet, this poses a dramatic challenge, the frustrating statistics of Covid- 19 have the same effects as a war, this era requires the consolidation of international efforts together and that Russia hopes that large-scale cooperation can act as a vector for a more multipolar world.
He also denounced international actors, the countries that privilege self-interest over those of the international community in times of crisis due to the pandemic. He cataloged irresponsible and short-sighted countries that ignoring the UN declarations, mainly the western powers, continue with sanctions measures to other countries, sanctions that hinder the acquisition of medical supplies and assistance, including Latin American countries, without even foreseeing the lifting of sanctions even for the time of the pandemic.
He was also very critical of the attitude of the United States in various multilateral fields such as its withdrawal from the Open Skies treaties; missile weapons treaties such as INF and START II; the North-American withdrawal from the World Health Organization.
On the cooperation agenda of Latin America – Russia, he highlighted the negative factors that Latin America faces in its current situation:
"Latin America continues to face dramatic social inequalities and political de-stabilizations: The US continues its efforts to redraw the political map of Latin America to serve its interests."
He stressed that:
"From Russia with much disappointment and concern some time ago we observed how the Monroe Doctrine and all the ideology linked to it was officially reintroduced by the United States.".
As positive factors he pondered that for Russia, Latin America has always been a region of political tolerance, economic opportunities and cultural affinity:
"For Russia, the relationship with Latin America is a value in itself of its foreign policy and bases its cooperation agenda in the region based on a pragmatic and de-ideological vision, Russia does not seek to engage its partners in geopolitical dilemmas where they must choose between friends and enemies".
"And these links have always had a positive dynamic in energy, communications, technology, medicine, logistics and transportation. We seek technological and commercial alliances, diversifying their bases".
"A paramount of Russian cooperation with Latin America was the activation in 2019 of the Latin American Institute of Biotechnology (in Managua, Nicaragua) that produces, insulin and interferon and vaccines for Latin American consumption".
Despite the delicate situation worldwide, the deputy-minister remained optimistic that crises improve prospects for international cooperation, and that Russia-Latin America cooperation will continue to consolidate.
"During this pandemic, Russian assistance has been received by: Costa Rica, the Dominican Republic, Nicaragua, Venezuela, Cuba, in testing teams and personal health protection, in addition to humanitarian aid."
The possibility of assistance to other countries in the region such as Paraguay, Colombia, and Peru has been addressed.
The Russian Direct Investment Fund announced the signing of an agreement under which 150,000 Avifavir packages will be sent to seven Latin American countries: Argentina, Bolivia, Ecuador, El Salvador, Honduras, Paraguay and Uruguay. In addition, Russia will also send supplies of the antiviral drug to South Africa and transfer the technology to Bolivian firm Sigma Corp SRL in order for it to be produced locally.
Closing of the presentation
The deputy-minister Ryabkov cerró su presentación marcando que en las difíciles circunstancias actuales es fundamental evitar la politización de la situación de la pandemia, un verdadero desafío global, que requiere esfuerzos conjuntos entre todos los Estados, y que Rusia está preparada para hacer su aporte y que lo está haciendo.
The deputy-minister Ryabkov closed his presentation by stating that in the current difficult circumstances it is essential to avoid politicizing the situation of the pandemic, a true global challenge, which requires joint efforts between all States, and that Russia is ready to make its contribution, and it's doing it.
Questions and Answers Section
In the questions and answers section of the dialogue, he answered a question about the role of Russia in the binomial-dilemma that would appear to present itself to Latin America in the strategic competition between the US and China:
"Russia won't be part of that geopolitical game"
He made it clear that Russia will surely not be part of a possible geopolitical triangular game with the US and China in Latin America, since it does not have the same capabilities as the other two actors (US-China) and that from the strategic vision of Russia relations with Latin America should be characterized by a cooperative logic of mutual benefit (win-win) and pragmatism, the relationship with this region should not emulate previous models of relations between center and periphery and he highlighted the Russian-Argentine relationship as an example of a link of mutual benefit.
Russia will not act for Latin America as an actor to support itself in a counterbalance, to offset the competition between Beijing and Washington in the region, but it will continue to maintain cooperative relations with Latin America, although he clarified that trilateral cooperation, as in the case of the Covid-19 pandemic should not be ruled out.
"Those practices go against the core elements and principles of international law and the United Nations Charter."
It was his answer to the question about Russia's position on the persistent US policies of imposing economic sanctions unilaterally (such as in the blockades against Cuba and Venezuela) that impede the fluidity of international cooperation (in times of pandemic, necessary international aid) and that Russia has also been suffering the same extortionary measures since the referendums that consecrated the return of the Crimean territories to Russia in 2014, and in which in this aspect Russia has not found a "common ground" with the United States for dialogue.
"We have to find ways to ensure relief to the countries most in need and with the fewest resources"
He argued that it is the responsibility of institutions such as those of the Breton Woods system, the G20, the Club de Paris, the economic powerhouses to find coherent strategies to achieve this objective. Macroeconomic policies of expansion, not austerity, should be promoted globally.
My own questions
As an observer-participant of the digital event, I was able to ask the Deputy-Minister two questions:
"is there any prospect from Russia to collaborate with South American efforts to "catch up" with the latest technology?"
In this response, he expressed his wish that such cooperation be carried out, since Russia has a lot to contribute, he said regarding the digitization of public services, of special interest today in public health services, other axes of technological cooperation could include biotechnology, pharmaceuticals, and he stated that Russia is not exaggerating by claiming that it has made important advances in the development of drugs that help combat Covid-19 in the near future. Regarding this, he highlighted the observations of his presentation, where he mentioned that Russia has significantly promoted the installation of technology in Central America (the Latin American Institute of Biotechnology).Other areas of cooperation of interest mentioned were telecommunications and the peaceful use of nuclear power, agricultural technology.
These cooperation dynamics, he argued, will always be guided by pragmatic visions; Russia will not subject its partners to geopolitical dilemmas.
is there any interest from Russia to improve Argentina's naval capabilities in fishing, hydrocarbons, naval surveillance, etc?
In this regard, he pointed out that initial contacts had taken place in the Macri administration and that he is sure that under the administration of President Alberto Fernández these contacts would continue.
He quoted the slogan: "it is the economy, stupid" when explaining the interest that exists between both governments and their respective businessmen to associate in relation to the naval field, but the contacts are still distant.
Regarding fishing exploitation, he acknowledged his lack of knowledge about any Russian-Argentine association project on the subject, but he stressed that this doesn't mean that it is not an interesting area of cooperation to continue advancing the in the bilateral agenda.
For the last, he emphasized that when travel and contacts will be reestablished, all those axes of cooperation can be discussed further, without major impediments.
From our partner International Affairs
Hiroshima and the Peace of the Bomb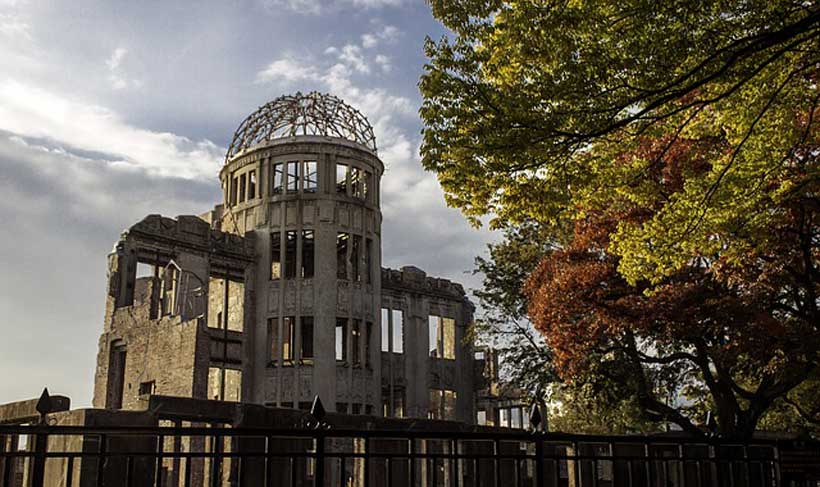 Seventy five years ago this week, the world witnessed a cataclysm that was to change the nature of war forever: The atom bomb was dropped on Hiroshima, and worse — while the Japanese argued among themselves about whether and how to surrender — a second bomb was dropped on Nagasaki three days later on August 9th. Now there was no other rational choice, and the Japanese gave up.
If anything good ever came out of a war, it was the generous peace. The US helped in the reconstruction of the defeated nations. As a teenaged student in London, I remember visiting Germany a dozen years after the war ended. Major centers had been flattened by the bombing. In Hamburg, one would see a few residential buildings and then ruins as far as the eye could see as if a massive earthquake had hit. A never ending horror across all major cities and a shortage of labor. So the Turks came … and stayed. Welcome then, not so much now.
The Germans were humble — a humility that would gradually diminish with the country's resurgence as one observed over succeeding decades. Cleanliness and order are part of the national psyche, particularly the latter. Everything in order — 'Alles in ordnung'. It even applies on a personal level as someone might ask exactly that if you appear disturbed. It then means, 'Everything okay?'
A grease spot on the otherwise fresh tablecloth at breakfast, my fastidious six-year old daughter complained. It was whisked away with apologies and immediately replaced. Order restored. Ordnung muss sein says the German proverb.
In dollar terms, Germany is now the world's fourth largest economy, Japan the third. The world has not ended despite economic interests being often cited as a cause of war. In fact, we are grateful for their products judging by the numbers of their automobile names in the US. Japan appears to have eclipsed the famed auto giants of the past, GM, Ford and Chrysler and UK icons long forgotten. And Donald J. Trump has a beef with both countries and is busy pulling out troops from Germany. Of course the giant dragon of exporters to the US, namely China, is for President Trump our public enemy number one.
The bombs on Hiroshima and Nagasaki were not the end, merely the beginning, and at the back of our minds remains the terrifying hope that it is not the beginning of the end.
Following the US, there soon were other nuclear powers: the UK and the Soviet Union followed by France, then China. After China, India was not to be left behind, and after India the same logic applied to Pakistan. Then there is Israel seeking external security while like diseased fruit, it rots from the inside. And let us not forget nutty North Korea.
When the US and the Soviet Union faced off with thousands of nuclear weapons, the strategists produced the theory of mutually assured destruction. Its acronym MAD was closer to the truth than its Pentagon proponents could ever have imagined for they would have destroyed not just each other but the world.
Even India and Pakistan with 100-plus weapons each could cause a nuclear winter from the fall-out and the dust covered skies. The subsequent crop losses and famines would kill many more across the world than the devastation wrought by the bombs. It is just one more reason why nation states could eventually become obsolete.
Fortunately, for the human race, nuclear war is more potent in the threat than in the execution; the latter would certainly certify MAD. The response to a military threat carrying the phrase 'by all means necessary' is enough to cool things down quickly. It was Pakistan's reply to India's threat to expand an incident in the disputed Kashmir region with an attack on mainland Pakistan. In that sense, nuclear weapons have become a sort of insurance policy. Pakistan and India have fought several major wars but none since both sides acquired nuclear weapons. The cost is unthinkable, and one hopes will remain so in the minds of strategists.
Such is the world my generation is leaving to you: flawed but holding together all the same.
China Replacing Russia as the Boogeyman in the U.S. Presidential Campaign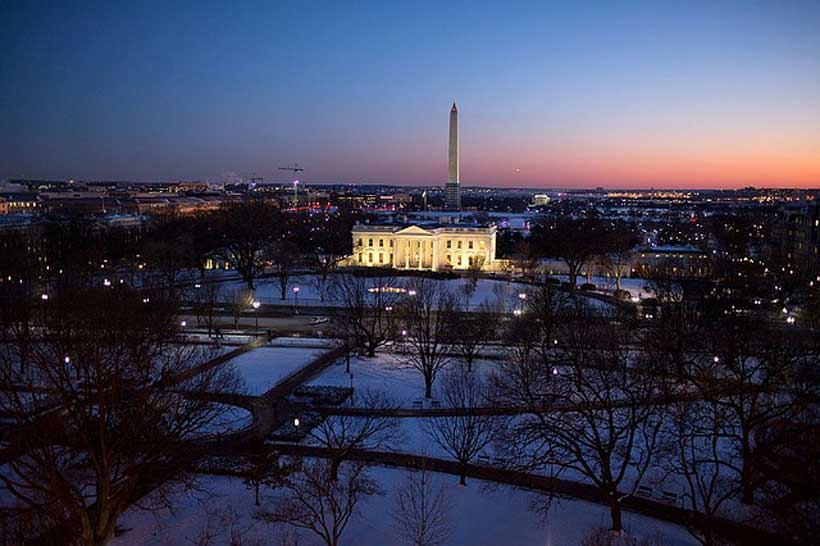 During the 2016 U.S. Presidential bid, Russia was picked as a scapegoat to justify the loss endured by the Democratic party candidate. Moscow was vilified for interfering in the election via the dissemination of false information. After the election, a judicial investigation was launched, ending with no evidence of the collusion.
Despite that fact, in 2017 and 2018, the U.S. imposed economic sanctions against Russian entities. This led to the further aggravation of already sour ties undermined by the Ukrainian crisis in 2014. As an act of reprisal for Moscow's alleged meddling into the conflict, U.S. Congress initiated new economic sanctions.
Russia became what can be regarded as a boogeyman to be reprimanded for whatever misfortune happens — be it ex-spy Sergei Skripal's poisoning in 2018 or Russia's alleged bombings of peaceful residents in eastern Aleppo. Russia got blamed for everything, even though the evidence was missing.
In 2017 the U.S. and Russia crossed swords in a diplomatic row by cutting staff numbers and closing each other's consulates. Since then, both countries have been experiencing alienation from one another, culminating in the recent cancellation of several arms control agreements (i.e., INF, Open Skies).
By the same token, the U.S. has recently upped the ante in handling thorny issues with China, which came under the spotlight during the American presidential campaign. Both candidates — J. Biden and D. Trump — appeal to their supporters using China, competing for the reputation of leaders with the toughest stance towards Beijing.
China is an obvious target of criticism for the U.S. President, who is adamant about securing his second term in office. It is hard to find any other positive agenda as soon as he failed to deliver an efficacious response to the pandemic, which has already put the country's economy at risk of recession with a gloomy long-term economic outlook.
Russia can no longer alone serve as a scapegoat for misdoings of U.S. politicians. Such rhetoric has been present in American media for such a long time that it has eventually lost some of its appeal to the U.S. audience.
Following a blueprint tailored for Russia, the U.S. has resorted to a maximum pressure campaign against China. In 2018 a full-scale trade war erupted and was followed by sanctions introduced against the most vital industry for China's global rise — the hi-tech sector. Huawei and ZTE were swiped from the U.S. market. The U.S. also has been widely applying its longer-used instrument of sanctions not solemnly limited to hi-tech giants. Chinese officials in Xinjiang and foreigners doing business in Hong Kong also fell under various restrictions.
As for now, the pendulum has swung from economic agenda to geopolitics and ideology — with the latter being a novelty for U.S. policy towards China. Despite that, China and Russia were already labelled "rival powers … that seek to challenge American values" in 2017, Trump's national strategy.
In January 2020, Secretary of State M. Pompeo called the Communist Party of China (CPC) the "central threat of our times." As for Russian ideology, the country was already eloquently described as an "evil state" during the 2016 U.S. presidential campaign. In July 2020, Mr. Pompeo called on the Chinese people to help "change the behavior" of their government. Thus, he designated CPC as an ideological and independent entity separate from Chinese citizens.
In order to sharpen the rhetoric, U.S. politicians stopped addressing Xi Jinping as "president," calling him "general secretary" instead — an act which deprives Mr. Xi of political legitimacy usually bestowed upon the elected leader. Another menacing sign is that the U.S. is reportedly reviewing a proposal to ban CPC members from traveling to the U.S., which would basically mean the start of an active phase of ideological confrontation.
Similar to the 2017 Russian-American diplomatic row, today the U.S. and China are also exchanging attacks on each other's diplomatic missions. For example, from geostrategic perception, in mid-July, the U.S. officially recognized China's claims in the South China Sea as "unlawful" and made it clear that its strengthening of the policy with regard to SCS is aimed at halting China's use of coercion.
Both countries do not want to play alone in a tit-for-tat game. The U.S. has already summoned its allies to form a group of democratic countries to oppose the CPC. France and Britain have recently bowed to long-term U.S. pressure to convince allies to steer clear of the Chinese 5G technology.
China is also gearing up by upholding contacts with its tried and tested partners — namely Russia. Despite a minuscule slide in bilateral trade (a 4% decline compared to 2019) amid COVID-19, political cooperation has been developing. In early July, both countries demonstrated close coordination in high-level international organizations by vetoing extension of cross-border aid in Syria. During a telephone call to Vladimir Putin on July 8, President Xi vowed to intensify coordination with Russia internationally, including in the UN.
Russia and China currently maintain close and regular cooperation. According to the Russian ambassador to China A. Denisov, up to now, both presidents have held four telephone conversations and are currently working on preparation for a state visit of the Russian President to China, as well as on the participation of Xi Jinping in SCO and BRICS forums in Russia with open dates.
A new trend in China-Russia cooperation can be noted in the sphere of coordination of bilateral actions to oppose Western ideological pressure in the media. On July 24, spokespeople of the Ministries of foreign affairs held a video-conference on the information agenda. The parties recognized Western powers' attempts to interfere in the internal affairs of China and Russia by disseminating fake news and placing restrictions on journalists' work.
U.S. attempts to alienate and isolate China provide Beijing with no other choice but to seek further expansion of cooperation with like-minded states, be it Russia or any other country open for cooperation.
From our partner RIAC