ADB Becomes Observer for the Network for Greening the Financial System
The Asian Development Bank (ADB) joined the Central Banks and Supervisors Network for Greening the Financial System (NGFS) as an observer on 23 June.
NGFS, launched at the Paris One Planet Summit on 12 December 2017, is a group of central banks and supervisors willing to share best practices and contribute to the development of environment and climate risk management in the financial sector, while mobilizing mainstream finance to support the transition toward a sustainable economy.
"NGFS is a valuable network to share ADB's approaches and experience in addressing climate risk management in the financial sector," said ADB Chief Economist Yasuyuki Sawada. "We look forward to learning from and contributing to the network as we continue our pursuit of a more green and sustainable future."
"ADB's operational experience in implementing climate finance targets as well as its expertise in mobilizing innovative finance to support the transition of emerging Asian countries into sustainable economies will be of great value in supporting the work of NGFS," said NGFS Chair Frank Elderson.
ADB joins the ranks of the World Bank, the International Finance Corporation, the International Monetary Fund, and the Organisation for Economic Co-operation and Development as NGFS observers.
ADB's inclusion to the NGFS is aligned with the goals in its corporate strategy, the Strategy 2030, particularly in tackling climate change, building climate and disaster resilience, and enhancing environmental sustainability; fostering regional cooperation and integration; and strengthening governance and institutional capacity.
New ways of thinking and working are necessary to reap blockchain benefits in capital markets
The World Economic Forum today released Digital Assets, Distributed Ledger Technology, and the Future of Capital Markets. Across the capital markets ecosystem, institutions are facing a combination of intensified competitive dynamics and accelerating technology advancements, presenting opportunities and challenges both to incumbents and new entrants. Although DLT is not a panacea, the report underlines how it can positively impact costs, market liquidity and balance sheet capacity while reducing the complexity, opacity and fragmentation of capital markets.
Written in partnership with the Boston Consulting Group (BCG), the report is based on nearly 200 interviews and eight global workshops with capital market incumbent players, new entrants, regulators and governments. It presents use cases from equity markets, debt markets, securitized products, derivatives, securities financing and asset management.
DLT can address real challenges and inefficiencies in some markets by providing a trusted, shared source of truth between market participants. However, the future is uncertain as there is no agreed path for market-wide adoption. What's more, as institutions still decide where to invest, varying strategies create tensions.
The report calls for a balance between innovation and market safeguards through standardization, the breaking down of silos and regulatory engagement. According to the authors, fundamentally transforming markets will require new ways of thinking and working across the industry.
"Following several years of intense hype, examples of use cases where inefficiencies and challenges are being solved with blockchain are starting to emerge across capital markets," said Matthew Blake, Head of the Future of Financial Services, World Economic Forum. "With the future for blockchain in financial services still being defined, a nuanced look at the opportunities this technology offers right now is particularly important for the financial services industry."
"Distributed ledger technology has come of age as it begins to enhance efficiencies, reduce operating costs and create new business models in capital markets, but the use cases and solutions are respective to each asset class," said Kaj Burchardi, Managing Director, BCG Platinion. "Whilst this makes sense from a commercial perspective, it has led to a complex patchwork of initiatives. For capital markets to unilaterally adopt DLT, they will require cross-institutional alignment to realize the game-changing market opportunities it can offer."
Ukraine to Modernize Higher Education System with World Bank Support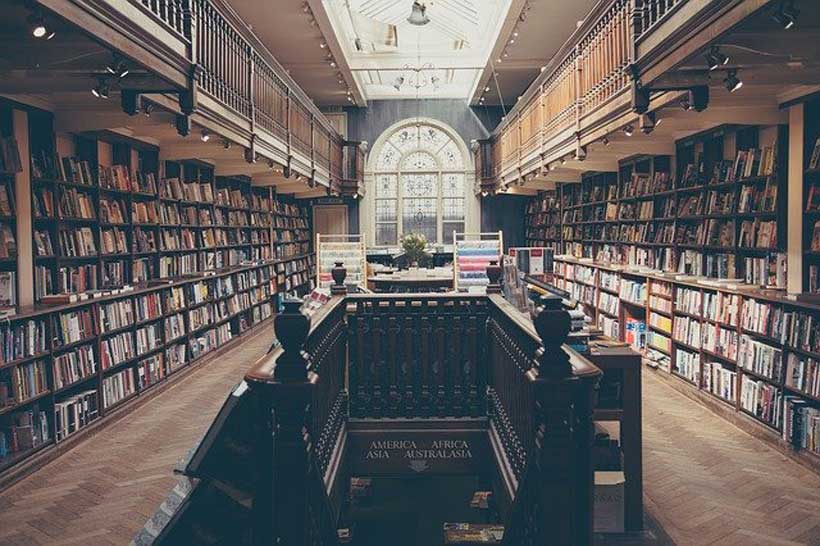 The World Bank's Board of Executive Directors approved today a $200 million project to support the Government of Ukraine's efforts to strengthen efficiency, quality, and transparency of the country's higher education system. The project – Ukraine Improving Higher Education for Results – will help boost the quality of the higher education sector, as well as its relevance to labor market needs, while also promoting resilience and continuity of learning in the face of the COVID-19 pandemic.
The project will finance investments in the modernization of teaching and research facilities and digital learning infrastructure of higher education institutions (HEIs) to ensure learning continuity through remote learning modalities and to support resilience and change management over the longer term. It will also support the development of modern digital infrastructure for distance learning and creation of advanced teaching and research laboratories and learning support facilities.
Another objective of this project is to improve transparency of Ukraine's education sector through modernization of the Higher Education Management Information System and establishment of a National Student Survey and unified information system on competitive research funding of HEIs.
"The World Bank is pleased to partner with Ukraine to modernize teaching and learning in universities in line with European standards in order to equip young Ukrainians with the skills they need for the 21st century," said Arup Banerji, World Bank Regional Country Director for Eastern Europe. "As Ukraine recovers from the pandemic, we also strongly support Ukraine's higher education system in its efforts to be better technically and digitally equipped for providing learning in the post-COVID-19 world."
The Ukraine Improving Higher Education for Results Project will be implemented over a five-year period by the Ministry of Education and Science (MOES) of Ukraine. The MOES will have overall responsibility for project coordination and monitoring of the implementation progress.
The World Bank's current investment project portfolio in Ukraine amounts to just over $3 billion, in nine ongoing investment projects and one Program for Results operation, and is expected to grow to around $3.6 billion over the next two months. The investments support improvements in basic public services that directly benefit ordinary people in areas such as water supply, sanitation, heating, power, energy efficiency, roads, social protection and healthcare, as well as private sector development.
Since Ukraine joined the World Bank in 1992, the Bank's commitments to the country have totaled approximately $13 billion in about 70 projects and programs.
155 million faced acute food insecurity in 2020, conflict the key driver
At least 155 million people faced crisis levels of food insecurity in 2020 because of conflict, extreme weather events and economic shocks linked in part to COVID-19, a UN-partnered flagship report said on Wednesday.
It's been five years since hunger levels were this bad across 55 countries under review, according to the Global Network Against Food Crises (GNAFC), which noted that 20 million more people went hungry last year than in 2019.
Countries in Africa remained "disproportionally affected", it said, adding that conflict pushed almost 100 million people into acute food insecurity, followed by economic shocks (40 million) and weather extremes (16 million).
Vicious cycle: Guterres
"Conflict and hunger are mutually reinforcing. We need to tackle hunger and conflict together to solve either…We must do everything we can to end this vicious cycle. Addressing hunger is a foundation for stability and peace", said UN Secretary-General António Guterres, writing in the report.
Basing its assessments on the IPC scale for Acute Food Insecurity, the GNAFC network – which includes the UN World Food Programme (WFP) – revealed that the worst-affected countries were Burkina Faso, South Sudan and Yemen.
Across these countries, around 133,000 people were at IPC5 – the highest level of need – and they required immediate action "to avert widespread death and a collapse of livelihoods", the Network's report said.
At least another 28 million people were "one step away from starvation" – IPC4 – across 38 countries and territories, where urgent action saved lives and livelihoods, and prevented famine spreading.
Close to 98 million people facing acute food insecurity in 2020 – or two out of three – were on the African continent.
Not only Africa
Other parts of the world were not spared, with countries including Yemen, Afghanistan, Syria and Haiti featuring among the 10 worst food crises last year.
The authors of the report – the United Nations, the European Union as well as government and non-government agencies – also noted that 39 countries and territories had experienced food crises in the last five years.
In these countries and territories, the population affected by high levels of acute food insecurity (IPC3 or worse) increased from 94 to 147 million people, between 2016 and 2020, the global network said.
It added that in the 55 food-crisis countries and territories covered by the report, more than 75 million children under five were stunted and at least 15 million showed signs of wasting in 2020.
While conflict will remain the major driver of food crises in 2021, COVID-19 and related containment measures and weather extremes will continue to exacerbate acute food insecurity in fragile economies.
Coronavirus impact
"The COVID-19 pandemic has revealed the fragility of the global food system and the need for more equitable, sustainable and resilient systems to nutritiously and consistently feed 8.5 billion people by 2030.
"A radical transformation of our agri-food systems is needed to achieve the Sustainable Development Goals", said the European Union (EU), the UN Food and Agriculture Organization of the United Nations (FAO), the UN World Food Programme (WFP) – founding members of the Global Network – together with the US international development agency, USAID, in a statement.
In March 2021, UN chief Mr. Guterres established a famine-prevention task force, led by UN emergency relief chief Mark Lowcock, along with FAO and WFP and with the support of OCHA and other UN agencies as well as NGO partners.
The Task Force aims to bring coordinated, high-level attention to famine prevention and mobilise support to the most affected countries.