Reaching energy and climate goals requires a sharp acceleration in clean energy innovation
Without a major acceleration in clean energy innovation, countries and companies around the world will be unable to fulfil their pledges to bring their carbon emissions down to net-zero in the coming decades, according to a special report released today by the International Energy Agency.
The report assesses the ways in which clean energy innovation can be significantly accelerated to achieve net-zero emissions while enhancing energy security in a timeframe compatible with international climate and sustainable energy goals. The Special Report on Clean Energy Innovation is the first publication in the IEA's revamped Energy Technology Perspectives (ETP) series and includes a comprehensive new tool analysing the market readiness of more than 400 clean energy technologies.
"There is a stark disconnect today between the climate goals that governments and companies have set for themselves and the current state of affordable and reliable energy technologies that can realise these goals," said Dr Fatih Birol, the IEA Executive Director. "This report examines how quickly energy innovation would have to move forward to bring all parts of the economy – including challenging sectors like long-distance transport and heavy industry – to net-zero emissions by 2050 without drastic changes to how we go about our lives. This analysis shows that getting there would hinge on technologies that have not yet even reached the market today. The message is very clear: in the absence of much faster clean energy innovation, achieving net-zero goals in 2050 will be all but impossible."
A significant part of the challenge comes from major sectors where there are currently few technologies available for reducing emissions to zero, such as shipping, trucking, aviation and heavy industries like steel, cement and chemicals. Decarbonising these sectors will largely require the development of new technologies that are not currently in commercial use. However, the innovation process that takes a product from the research lab to the mass market can be long, and success is not guaranteed. It took decades for solar panels and batteries to reach the stage they are at now. Time is in even shorter supply now.
Notably, the report highlights the importance of making sure crucial clean energy solutions are ready in time for the start of multi-decade investment cycles in key industries. Doing so could create huge markets for new technologies and avoid locking in vast amounts of emissions for decades to come. If key technologies become available by 2030 to take advantage of the next round of plant refurbishments in heavy industry, nearly 60 gigatonnes of carbon emissions could be avoided.
Another issue is that many of the clean energy technologies that are available today – such as offshore wind turbines, electric vehicles and certain applications of carbon capture, utilisation and storage – need a continued push on innovation to bring down costs and accelerate deployment.
Around three-quarters of the cumulative reductions in carbon emissions that would be needed to move the world onto a sustainable path would come from technologies that have not yet reached full maturity, according to the IEA report. For example, it would require rapid progress in new battery designs that are still at the prototype stage now to shift long-distance transport from fossil fuels to electricity.
But the public and private sectors are currently falling short of delivering the innovation efforts to back up their net-zero ambitions – and the Covid-19 crisis is threatening to further undermine projects around the world focused on developing vital new energy technologies.
"A recent IEA survey revealed that companies that are developing net-zero emissions technologies consider it likely that their research and development budgets will be reduced, a clear sign of the damage that the Covid-19 crisis could do to clean energy innovation," Dr Birol said. "Now is not the time to weaken support for this essential work. If anything, it is time to strengthen it."
To help guide policy makers at this challenging time, the IEA report offers five key innovation principles for governments that aim to deliver net-zero emissions while enhancing energy security:
Prioritise, track and adjust. Review the processes for selecting technology portfolios for public support to ensure that they are rigorous, collective, flexible and aligned with local advantages.
Raise public R&D and market-led private innovation. Use a range of tools – from public research and development to market incentives – to expand funding according to the different technologies.
Address all links in the value chain. Look at the bigger picture to ensure that all components of key value chains are advancing evenly towards the next market application and exploiting spillovers.
Build enabling infrastructure. Mobilise private finance to help bridge the "valley of death" by sharing the investment risks of network enhancements and commercial-scale demonstrators.
Work globally for regional success. Co-operate to share best practices, experiences and resources to tackle urgent and global technology challenges, including via existing multilateral platforms.
In particular, the report highlights issues requiring immediate attention in the context of the Covid-19 crisis, such as the importance of governments maintaining research and development funding at planned levels through 2025 and considering raising it in strategic areas. It stresses that market-based policies and funding can help scale up value chains for small, modular technologies with overlapping innovation needs like new types of batteries and electrolysers, significantly advancing their progress.
"Together with the Sustainable Recovery Plan that the IEA presented last month, this innovation report will provide the foundation for the IEA Clean Energy Transitions Summit on 9 July," Dr Birol said. "The Summit will be the most important global event on energy and climate issues of 2020, bringing together more than 40 government ministers, industry CEOs and other energy leaders from countries representing 80% of global energy use and emissions. The aim is to build a grand coalition to help drive economic development and job creation by accelerating transitions towards clean, resilient and inclusive energy systems."
Vietnam's Economy Forecast to Grow 7.5% in 2022
Vietnam's economic recovery accelerated over the last six months on the back of resilient manufacturing and a robust rebound in services. GDP growth is forecast to surge from an estimated 2.6 percent in 2021 to 7.5 percent in 2022, while inflation is projected to average 3.8 percent over the year, a World Bank economic update for Vietnam released today says.
Vietnam's economy expanded 5.2 percent[1] in Q4-2021, 5.1 percent in Q1-2022, and 7.7 percent in Q2-2022, as consumers satisfied pent-up demand and foreign tourist arrivals picked up, according to the report, "Taking Stock: Educate to Grow," the World Bank's bi-annual economic outlook for Vietnam.
However, this positive outlook is subject to heightened risks that threaten recovery prospects. Risks include growth slowdown or stagflation in main export markets, further commodity price shocks, continued disruption of global supply chains, or the emergence of new COVID-19 variants. Domestic challenges include continued labor shortages, the risk of higher inflation, and heightened financial sector risks.
Given the nascent domestic recovery, the weakening global demand outlook, and heightened inflation risks, the report suggests a proactive response by the authorities. In the short run, on the fiscal front, the focus should be on the implementation of the Recovery and Development policy package and expanding targeted social safety nets to help buffer the poor and vulnerable from the effects of the fuel price shock and rising inflation. In the financial sector, close monitoring and strengthening non-performing loan reporting and provisioning as well as adopting an insolvency framework would be recommended.
If upside risks to inflation materialize — with core inflation accelerating and the consumer price index moving above the 4 percent target set by the government — the State Bank of Vietnam should be ready to pivot to monetary tightening to quell inflationary pressures through interest rate hikes and tighter liquidity provision.
"To sustain economic growth at the desired rate, Vietnam needs to increase productivity by 2-3 percent every year." said Carolyn Turk, World Bank Country Director for Vietnam. "International experiences have shown that higher worker's productivity can be achieved by investing in the education system, as an important part of a basket of investments and reforms. A competitive workforce will generate much-needed efficiency for Vietnam in the long term."
The report argues that transforming the higher education system will be key to boosting Vietnam's productivity and help achieve its goal of becoming an upper-middle-income country by 2035 and high-income country by 2045. To match average higher education enrollment levels in upper-middle economies, 3.8 million Vietnamese students would need to be enrolled in higher education institutions, almost twice as many as enrolled in 2019.
Reforms to Vietnam's higher education system could help support development objectives, the report says. The increasing financial costs of pursuing higher education and the perception of diminishing economic returns from pursuing higher education have weakened demand. The system is further undermined by falling short of providing skills sought by employers, underinvestment by the state, and a weak and fragmented institutional structure governing higher education.
The report details suggestions for improving access to higher education, enhancing the quality and relevance of instruction, and making more efficient use of resources. Suggestions include expanding the use of digital technologies, enhancing the role of the private sector, and streamlining the regulatory framework.
Financial education gaps are primary barrier to retail investing in capital markets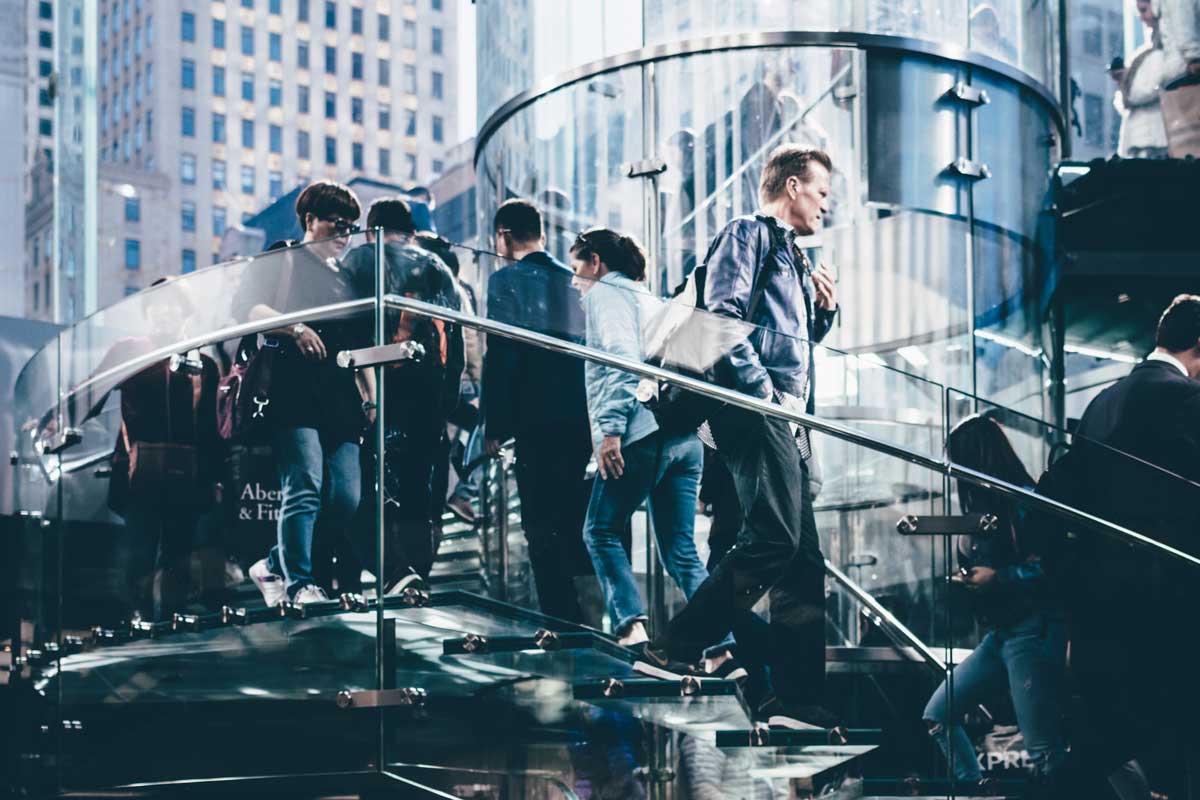 New research from the World Economic Forum finds that 40% of non-investors have chosen not to invest because they do not know how or find it too confusing. Furthermore, roughly 70% of people would be more likely to invest, or invest more, with expanded financial education
Done in collaboration with BNY Mellon and Accenture, The Future of Capital Markets: Democratization of Retail Investing also finds that increased participation of retail investors in capital markets is a largely positive trend. Though some concerns about riskier investments remain, retail investors are showing themselves to be prudent investors using markets to build long-term wealth.
"Even amid market volatility, participation in capital markets can empower people to take ownership of their financial future," said Meagan Andrews, Investing Lead at the World Economic Forum. "We're just now starting to understand the new wave of retail investors and the power they are wielding in the market. It's important industry leaders take steps to empower individuals so they can optimize financial decisions for their betterment, whether they currently invest or not."
Based on a global survey of over 9,000 respondents from 9 countries and expert interviews, the report highlights the importance of enhancing personalized advice for retail investors and improving the reliability of information and investor protections. It also underscores opportunities to improve education, trust and access to increase inclusion in global capital markets.
With the current market volatility, industry players, policy-makers and others need to act now to ensure the benefits of investing are increasingly accessible worldwide.
"Global capital markets are undergoing a fundamental transformation, with more individual and retail investors seeking access than ever before in history," said Akash Shah, Chief Growth Officer at BNY Mellon. "This research highlights opportunities for the entire financial industry to build the trust and transparency needed to empower and democratize market participation in underserved communities around the world."
Trends of retail investors
The survey results provided critical insights into the factors and mindsets impacting individuals' decisions to enter capital markets globally.
Notably, the survey found that individuals primarily look to capital markets to build long-term wealth, especially in emerging markets. Half of those surveyed were investing to save for retirement or to build generational wealth.
Retail investors are skewing younger, with Gen Z and younger Millennials investing at higher rates. Younger investors are much more likely than their peers to have received financial education earlier in life.
Meanwhile, non-investors are less confident they will achieve their long-term financial objectives and, when compared to investors, a higher proportion only learned about investing many years after entering the workforce. Their main reasons for avoiding financial markets were fear of losing money and because of an investing knowledge gap.
Generational wealth also plays a vital role in deciding to invest early. Respondents whose parents invested in the market reported that they began investing earlier in life compared to those with parents who did not invest.
The survey also revealed significant gaps in product awareness. For instance, surveyed investors noted they had a greater understanding of newer products like cryptocurrencies and non-fungible tokens (NFTs) compared to more traditional instruments like stocks and bonds.
Expanding the benefits of retail investing
There are many ways capital markets and global society can work together to grow wealth for more individuals in a responsible manner.
1. Financial literacy and improving investor education
Personal finance education – from setting a budget to learning how to secure one's retirement – is integral to building wealth responsibly. Industry players should focus on increasing basic financial literacy, promoting responsible investment strategies and improving proactive retirement planning outside of pensions.
Providing information is not enough – content should be fit for purpose, with efforts to make it as understandable as possible. Both policy-makers and private sector actors need to improve their tactics to meet the desires of today's investors.
2. Personalized, outcome-oriented advice for all
Solutions that financial institutions currently offer are often siloed and don't always resonate with investors. Those at lower wealth thresholds are often left with few options to get financial advice: 80% of current investors state being able to speak with an adviser is essential to making an investment decision but only 48% are able to turn to a financial adviser or wealth manager for advice.
All investors should have access to the tools and guidance they need to be successful participants in capital markets. This should be inclusive of investors of all income and wealth levels. The industry must expand access to personalized advice and scale services to thrive to meet increasing retail investor demand – this must happen across all wealth brackets.
3. Collaboration and public-private partnerships
Increased collaboration across the industry, including public-private partnerships, will be needed.
Brokerages, wealth managers and exchanges are integral to this effort due to their proximity to retail investors and the speed at which they can enact change. From educational efforts to initiatives to lower the barriers to entry for retail investors, public-private partnerships will be essential.
"Increasing market participation and empowering retail investors has to include collaboration from all stakeholders," said Kathleen O'Reilly, Global Lead, Accenture Strategy. "Financial institutions especially, from the C-suite to individual wealth managers, must play a critical role in offering relatable education efforts in addition to the investment products that will help investors become smarter and more confident."
Global economy: Outlook worsens as global recession looms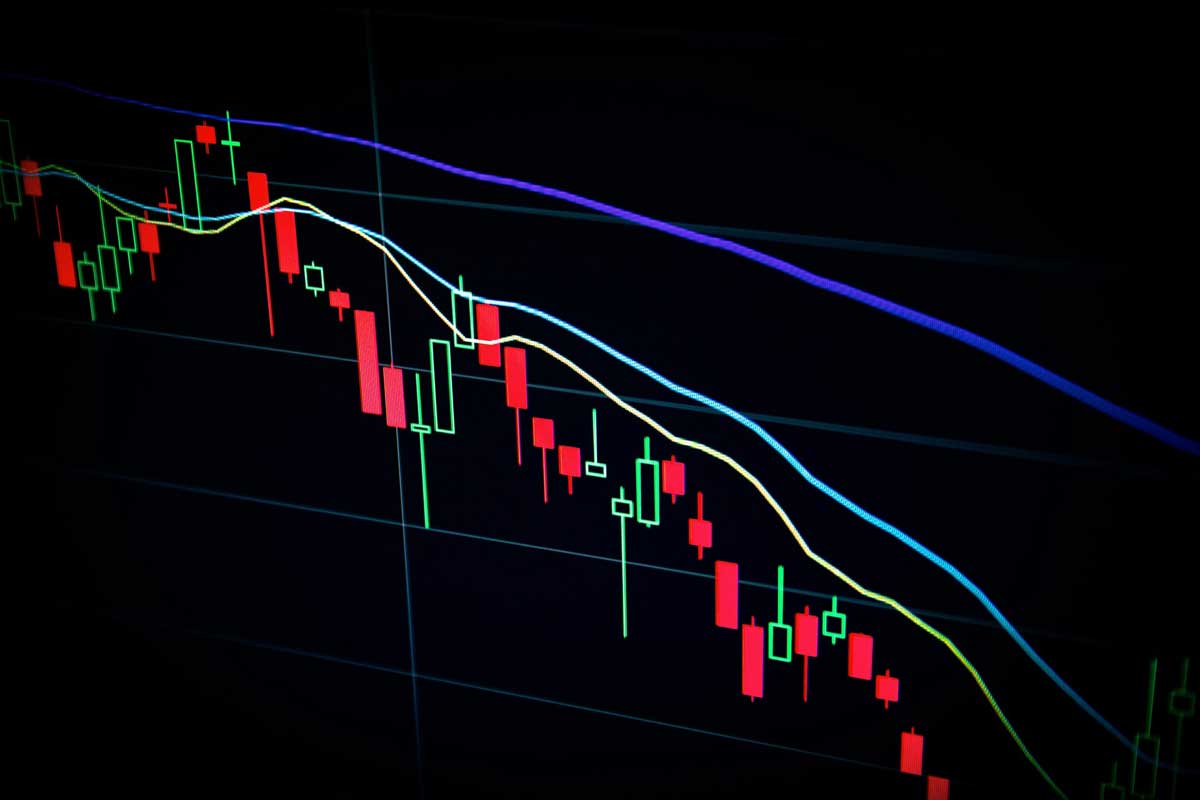 Still reeling from the COVID pandemic and Russia's invasion of Ukraine, the global economy is facing an increasingly murky and uncertain outlook, according to the latest report released on Tuesday by the International Monetary Fund (IMF).
The World Economic Outlook Update July 2022: Gloomy and More Uncertain, highlights the significant consequences of the stalling of the world's three main economic powerhouses – the United States, China and the major European economies.
"The outlook has darkened significantly since April," said Pierre-Olivier Gourinchas, IMF Economic Counsellor and Director of Research.
"The world may soon be teetering on the edge of a global recession, only two years after the last one".
The baseline forecast for global growth is for it to slow from 6.1 per cent last year, to 3.2 per cent in 2022 – 0.4 per cent lower than forecast in the last Outlook update in April.
Three key economies
With higher-than-expected inflation – especially in the US and the largest European economies – global financial conditions are becoming tighter.
In the US, reduced household purchasing power and tighter monetary policy will drive growth down to 2.3 per cent this year and one percent next year, according to the outlook.
China's slowdown has been worse than anticipated amid COVID-19 outbreaks and lockdowns, with negative effects from Russia's invasion of Ukraine continuing.
Moreover, further lockdowns and a deepening real estate crisis there has pushed growth down to 3.3 per cent this year – the slowest in more than four decades, excluding the pandemic.
And in the Eurozone, growth has been revised down to 2.6 per cent this year and 1.2 percent in 2023, reflecting spillovers from the Ukraine war and tighter monetary policy.
"As a result, global output contracted in the second quarter of this year," said Mr. Gourinchas.
Inflation
Despite the global slowdown, inflation has been revised up, in part due to rising food and energy prices.
This year it is anticipated to reach 6.6 per cent in advanced economies and 9.5 per cent in emerging market and developing economies – representing upward revisions of 0.9 and 0.8 percentage points respectively. And it is projected to remain elevated for longer.
Broadened inflation in many economies reflects "the impact of cost pressures from disrupted supply chains and historically tight labour markets," the IMF official stated.
Downward risks
The report outlines some risks ahead, including that the war in Ukraine could end European gas supply from Russia altogether; rising prices could cause widespread food insecurity and social unrest; and geopolitical fragmentation may impede global trade and cooperation.
Inflation could remain stubbornly high if labour markets remain overly tight or inflation expectations are too optimistic and prove more costly than expected.
And renewed COVID-19 outbreaks and lockdowns threaten to further suppress China's growth.
"In a plausible alternative scenario where some of these risks materialize…inflation will rise and global growth decelerate further to about 2.6 per cent this year and two per cent next year, a pace that growth has fallen below just five times since 1970," said the IMF economist.
"Under this scenario, both the United States and the Euro area experience near-zero growth next year, with negative knock-on effects for the rest of the world".
Destabilizing inflation
Current inflation levels represent a clear risk to macroeconomic stability, according to the outlook.
Responding to the situation, central banks in advanced economies are withdrawing monetary support faster than expected, while many in emerging market and developing economies began raising interest rates last year.
"The resulting synchronized monetary tightening across countries is historically unprecedented, and its effects are expected to bite, with global growth slowing next year and inflation decelerating," said Mr. Gourinchas.
Policy priorities
While acknowledging that tighter monetary policy would have economic costs, the IMF official upheld that delaying it would only exacerbate hardship.
And hampered by difficulties in coordinating creditor agreements, how and whether debt can be restructured, remains unpredictable.
He argued that domestic policies responding to the impacts of high energy and food prices should focus on those most affected, without distorting prices.
"Governments should refrain from hoarding food and energy and instead look to unwind barriers to trade such as food export bans, which drive world prices higher," advised the IMF official.
Meanwhile, mitigating climate change continues to require prompt multilateral action to limit emissions and raise investment to accelerate a "green transition".
Policymakers are urged to ensure that measures are temporary and only cover energy shortfalls and climate policies.
Teetering on the edge
From climate transition and pandemic preparedness to food security and debt distress, multilateral cooperation is key, said the IMF economist.
"Amid great challenge and strife, strengthening cooperation remains the best way to improve economic prospects and mitigate the risk of geoeconomic fragmentation," he underscored.