"The crowd is untruth."-Sören Kierkegaard, Point of View, That Individual
Early philosophical explorations of anxiety are best traced to Sören Kierkegaard in the nineteenth century. For the seminal Danish thinker, this concept – often referred to colloquially as angst – has its core origins in existential dread; that is, a literal fear of "not being."[1] Whether or not such a primal view of anxiety ought still obtain (Freud, for example, introduced several important "modifications"), one corollary remains certain:
Therapeutic benefits are increasingly being sought on the computer, smart phone or some other crowd-oriented gadget.
This is hardly a mysterious or controversial corollary. These days, we can all casually witness the reassuringly deep pleasures bestowed by any shiny new communications "device." Indeed, for seemingly uncountable souls, little can meaningfully compare to the palpable joys of some impending or imminentmessage. Reciprocally, however, nothing can produce a more pervasive private darkness or despair than the dreadful reverberations of extended machine silence.
"It is getting late," remarks the poet W.H. Auden knowingly in The Age of Anxiety, "shall we ever be asked for? Are we simply not wanted at all?"
Explanations, though lamentable, are nonetheless obvious. Personal devices, expressly interlinked, promise us more than suitably efficient routings to enhanced personal safety or some accessible method to "stay in touch." However inconspicuous, conversing or messaging can grant the communicating individuals a satisfyingly easy and convenient "therapy." Above all, they can permit both sender and recipient to feel needed, valuable, less anonymous, and – most importantly, always – less alone.
If there has ever been reason not to doubt the perceived importance of avoiding aloneness, of being "asked for" or "wanted," one need only consider American risk-taking behavior during the ongoing pandemic. Even now, when the high dangers of disease transmission have been well-publicized and the grievous consequences of Covid19 well-established, millions of our fellow citizens seek out glaringly unprotected public spaces. On both Memorial Day and July 4th, the urge to be "less alone" generated wide swaths of misplaced conviviality and corresponding fatalities.
Ultimately, a diminished sense of aloneness is what the social networks are all about. There are even certain "macro" or "cosmological" issues discoverable in every conceivable mix of plausible explanations. The known universe is probably billions of light years "across." Yet, here, in a rapidly dissembling America and virtually everywhere else on this imperiled planet, most human beings lack the will[2] to become individuals.
Plainly lack this will.
"…it must be in every man's power to become what he is, an individual….," reminds Sören Kierkegaard in Point of View, That Individual. "From becoming an individual no one, no one at all, is excluded, except he who excludes himself by becoming a crowd."
The ironies are several, and bitter. "Why bother?" the American crowd seems to reason. "Why even take the existential (or near-existential) risk of becoming a person?" Better just to "fit in" and do what is expected. And what is the most evident result of such cowardly thinking?
In a distillation, it is the patently deranged presidency of Donald J. Trump.[3]
There is more. The cell phone and its related social networks have not actually "caused" users to suffer, exhibit or confront any "fear and trembling" (a mesmerizing conjunction earlier made famous by Kierkegaard). These devices remain "just" tell-tale instruments of assessment, "diagnostic tools" that can – at least in principle -help one to identify and conquer any deeply primal angst. Without this prosaic but still-satisfying tool, such core apprehensions might otherwise lie undetected and infinitely dormant.
In all pertinent instances of philosophic reflection, a revealing leitmotif must finally make itself known and understood. Most regrettably, there exists a more-or-less universal human wish to remain inconscient, unaware, not only of myriad external or "systemic" threats, but also of oneself. Minute by minute, this very conspicuous wish leads millions of anxious souls[4] to stray dangerously far from the redemptive potential of authentic personhood, toward the more easily cultivated but always-deceptive security of one or another "herd."
Often, especially in generally affluent societies, we humans fear personal exclusion more than anything else, sometimes (as we can recall perilous personal behaviors on Memorial Day and July 4), more fearfully than personal death. This evanescent fear uncovers a critically important decisional calculus, one that may be responsible for manifestly assorted instances of war, terrorism and genocide. Incontestably, the human need to belong can become so utterly overwhelming that many will literally killvarious others –at times, any others and many others – rather than face prolonged personal isolation or some presumed social ostracism.[5]
"Shall we ever be asked for….?" asks the poet Auden, knowingly.
The inner fear of loneliness so keenly expressed by social networking gives rise to still another problem, one with a distinctly special significance for high school and university students. To begin to understand this special significance, one must first understand that nothing important in science or industry or art or music or literature or medicine or philosophy can ever take place without at least some already endured measure of personal loneliness. So as to exist apart from the mass – that is, to be tolerably extracted from what Freud had called the "primal horde" or what Nietzsche termed the "herd," or Kierkegaard the "crowd" – is indispensable to any exceptional intellectual development.
If it were different, Americans would be getting their medical and scientific counsel from the all-too-numerous political hucksters, and not from the acclaimed epidemiologists. Recently the Lt. Governor of Texas urged Americans not to listen to Dr. Anthony Fauci about the pandemic, but instead to a president still shrieking at his incoherent "rallies" that the virus will soon simply "disappear."
I belong. Therefore I am. Turning philosopher René Descartes' famous reasoning on its head, this now pitifully twisted mantra best expresses the sad credo common to all social network "addictions." Among other things, it reveals a not-so-stirring manifesto that recognizable social acceptance is not merely vital, but immanent to one's own personal survival.
Today, quite easily, the noisy and uneasy mass has infested our solitude. Upon most of us, the telltale traces of "herd life" (the Swiss psychologist Carl G. Jung would have called it a "mass" life) may have become indelible. Accordingly, we have already prodded entire societies to nurture their own intellectual and ethical declensions.
There is more. Unambiguously, human life is always death's prisoner. Until we can face this ultimately overriding truth, we can never experience our carefully limited and numbered moments with any sincere pleasure. Presently, despite our manifold efforts to stay connected with cellular telephone calls, tweets and texts, our bewildering personal doubts have become cheerless and inexhaustible. In essence, this is because we continue to look "outside," to others, to define (1) who we are; and (2) what we might still become.
In part, at least, the immense attraction of cell phones and related social networking derives from our manifestly breathless and machine-like existence. Now, "We the people" typically celebrate any available expressions of a convenient push-button metaphysics. Now, absolutely every hint of personal passion must expectedly follow a narrowly uniform pathway.
Always, we are expected to become each other, fully compliant and duly homogenized.
Nonetheless, in glaring disregard for truth, we stubbornly insist that we can still remain in full control of our machines.
Credo quia absurdum! "I believe because it is absurd."
Always, such insistence is shallow and unsupportable.
Wherever we might choose to turn, we witness an implicit reciprocity between creator and creation, an elaborate pantomime between users and used. Predictably, our multiple and intersecting techno-constructions are making a machine out of both Man and Woman. In what amounts to a prospectively unforgivable inversion of Genesis, we humans now generally behave as if we had been created in imago machina, in the image of the machine.
Could there be any greater "blasphemy?"
There is more. Preoccupation with personal devices and social networking is merely the most visible symptom of a much deeper pathology. Accordingly, the basic "disease" that we now suffer is a variously painful incapacity to be at peace with ourselves. In the United States, where this particular sort of corrosive primal illness can choke off the future as well as the present, Ralph Waldo Emerson's earlier call for "high thinking" has gone unheeded; it has already been supplanted by the insufferably banal syllogisms of a barren national politics[6] and by an "everyone for himself" ethos of entrepreneurial or professional logic.
Any such ethos is inherently self-destructive and prospectively lethal. In the exact words of distinguished Jesuit philosopher Pierre Teilhard de Chardin in The Phenomenon of Man. this corrosive ethos must inevitably prove "false and against nature." Today, as the United States shamelessly expresses an orientation much too casually described as "America First," this country has become the reductio ad absurdum of what the seventeenth century English philosopher Thomas Hobbes had earlier called "a war of all against all."
In any such war – which Jefferson and the American Founding Fathers had recognized as a bellum omnium contra omnes – there can be no tangible victories. To wit, under the crumbling Republic of Donald J. Trump, America's status and power in the world have descended to once-unimaginable levels.
We live at a moment of genuine "plague," of pestilence, of rapidly spreading viral disease that threatens each and every one of us with extinction, as individuals. It follows that angst may now have a new and less subjective source of justification.[7] It follows also that incrementally available therapies will stem not from any tangible locations on a beloved "device," but from the more traditional drug-based remedies of contemporary medical science. This will hardly represent the long-term societal cure that is required, but it would at least allow us more time to cumulatively build back what we have so shamelessly neglected and dismantled. As Americans, the survival imperative is unambiguous. It is an overriding obligation to fight against existential angst not under the hypnotizing banners of any "crowd," but as individuals accepting a common national obligation to think seriously.
This last point now needs to be made emphatic. In a nation where the current president made his 2016 Convention acceptance speech in conjunction with Duck Dynasty, and who campaigned on the bewildering principle of "I love the poorly educated," citizens have a fundamental obligation to combat the stubbornly complacent American ethos of anti-thought. Looking ahead, if we should continue to abide the instrumental notion of education as an adornment, or as narrowly vocational preparation, we will continue to be led by grotesque charlatans and fools. To halt such a lethal continuance is still in our residual power, but only if we can first finally reject the suffocating anti-intellectualism of a "crowd."[8]
Always, we must recall the singular wisdom of Sören Kierkegaard, "The crowd is untruth."
---
[1] Such fear is not necessarily analogous to death fear. It is more far-reaching because it precludes any "mitigating" forms of resurrection, eternality or re-birth.
[2] Modern philosophic origins of the term "will" lie in writings of Arthur Schopenhauer, especially The World as Will and Idea (1818). For his own inspiration (and by his own expressed acknowledgment), Schopenhauer drew freely upon Johann Wolfgang von Goethe. Later, Friedrich Nietzsche drew just as freely (and perhaps more importantly) upon Schopenhauer. Goethe. also served as a core intellectual source for Spanish existentialist Jose Ortega y' Gasset, author of the prophetic work, The Revolt of the Masses (Le Rebelion de las Masas (1930). See, accordingly, Ortega's very grand essay, "In Search of Goethe from Within" (1932), written for Die Neue Rundschau of Berlin on the occasion of the centenary of Goethe's death. It is reprinted in Ortega's anthology, The Dehumanization of Art (1948) and is available from Princeton University Press (1968).
[3] Seem by this writer, Louis René Beres/https://moderndiplomacy.eu/2020/06/01/donald-trump-the-crowd-and-a-nations-bitter-despair/
[4] Both Sigmund Freud and Carl Jung thought of "soul" (in German, Seele) as the very essence of a human being. Neither Freud nor Jung ever provides a precise definition of the term, but clearly it was not intended by either in any ordinary religious sense. For both, it was a still-recognizable and critical seat of both mind and passions in this life. Interesting, too, in the present context, is that Freud explained his already-predicted decline of America by various express references to "soul." Freud was plainly disgusted by any civilization so apparently unmoved by considerations of true "consciousness" (e.g., awareness of intellect and literature), and even thought that the crude American commitment to perpetually shallow optimism and material accomplishment at any cost would occasion sweeping psychological misery.
[5] This brings to mind Ernest Becker's famous paraphrase of Elias Canetti: "Each organism raises its head over a field of corpses, smiles into the sun, and declares life good." See Ernest Becker, Escape from Evil (1975).
[6] See, by this writer, at Princeton, Louis René Beres, https://www.dailyprincetonian.com/article/2018/02/emptiness-and-consciousness
[7] In this connection, notes José Ortega y' Gasset, the Spanish existentialist philosopher: "Each of us is both the subject and the protagonist of his own nontransferable life." (Man and Crisis, 1958).
[8] In this connection, "Resistance to the organized mass," says Swiss psychologist Carl G. Jung in The Undiscovered Self, "can be effected only by the man (or woman) who is as well-organized in his individuality as the mass itself." Plainly, Jung was intellectually indebted to Kierkegaard as well as to Schopenhauer and Nietzsche.
America's Two-Tiered Justice System
The Constitution states only one command twice. The Fifth Amendment says to the federal government that no one shall be "deprived of life, liberty or property without due process of law." The Fourteenth Amendment in 1868, uses the same eleven words, called the Due Process Clause, to describe a legal obligation of all states. These words have as their central promise an assurance that all levels of government must operate within the law and provide fair procedures to all its citizens.
In this politically divisive climate, the central promise has been broken with little to no assurance that one can trust the American democratic system where some courts have disavowed their responsibility to uphold the Constitution's meaning of the laws passed by Congress. For instance, the Bill of Rights was passed because of concepts such as freedom of religion, speech, equal treatment, and due process of law were all deemed so fundamental to protect every legal resident in the nation; yet we are now witnessing politically charged judicial appointments eradicating these principles under which all persons and entities are accountable to equally enforce and independently adjudicate, as well as being consistent with international human rights.
On the heels of the Chinese coronavirus, there is an escalating epidemic of unequal justice and character assault where much of the news media is politically aligned with the rulers in turning a blind eye or complicit in the coverup; and in some cases, ravenously endorses the demise of what has essentially now become political dissidents falsely accused, intimidated, and jailed. While many Americans are attempting to scrape by in difficult times, they remain astute to the moral failure of the elites in power as well as the tacit elected opposition's assiduous silence in whitewashing the legal duplicity. Historical trends over centuries of betraying the peasants eventually succumbs to a reckoning where the privileged corrupt politician and their corporate fascists will be exposed and held accountable in some fashion.
Americans are confounded by the coronavirus decrees requiring masks to be worn for thee and not for me double standards. The politicians hammer away at enforcing mask mandates on the common folk, yet they do not adhere to their own edicts while attending fine dining with their elite backers. Speaker of the House Nancy Pelosi, Californian Governor Gavin Newsome, and Chicago Mayor Lori Lightfoot all violated their own mask mandates in public venues while the masked servants waited on them.
President Biden was caught on video walking maskless through a swanky Washington restaurant in violation of the District's laws on facial coverings, yet regular citizens are subject to civil penalties which result in fines of $1000.00 or revocation of licenses during the COVID-19 emergency. In defending the emperor, White House press secretary Jen Psaki said we should 'not overly focus on moments in time that don't reflect overarching policy.' These double standard by the progressives are a far cry from Americans being punished and ostracized all over the country for not wearing a mask.
Identity politics has resulted in two systems of justice – one where BLM rioting and looting is described by the media as peaceful demonstrations and where assaulting police has no criminal consequences; yet the January 6th actions at the Capital has resulted in the largest round up of protesters ever seen in America. It is estimated that the Federal Government has upwards to 70 rioters/trespassers in solitary confinement and they are only let out in a larger area for one hour at 2 am due to COVID. Some of those being held in detention have been charged with trespassing on restricted grounds, others with assault and obstruction, and some haven't been charged with anything. There are no bail hearings for these political activists yet BLM and Antifa rioters typically spend one night in the brig and let out the next day to rejoin the frontlines of carnage.
Senate Majority Leader Chuck Schumer has vocally pushed for the January 6th 'insurrectionists' to be added to the TSA no-fly list. Civil liberties are being trampled by exploiting insurrection fears with people in attendance no longer permitted to take a flight in their own country and they have not been convicted of a crime. This action by the government had previously only happened to suspect foreign terrorists, and now it is happening to Americans under suspicion. We see no similar actions taken against the militant Antifa anarchists who attacked and torched federal buildings in Portland.
Washington DC has essentially been abusing these inmates in captivity. There have been complaints on the nourishment of their fellow Americans where they are served white bread and a packet of tartar sauce. This is ultimately a violation of the 8th Amendment that prohibits the federal government from imposing excessive bail, nor cruel and unusual punishments, and from inflicting unduly harsh penalties. Some judges are expressing concern at the length of these pretrial incarcerations, however they've largely deferred to the Justice Department. Meanwhile anarchists who burn down buildings and shoot projectiles at police officers and federal buildings have charges dismissed. Justice is not equal.
One female trespasser was shot dead by police during the Capital unrest and there was no outcry or charges against the officer. She was white and a Trump supporter. Federal prosecutors are not seeking criminal charges against the police lieutenant whose single shot killed Ashli Babbit, the 14-year veteran who served four tours with the US Airforce. If the unarmed Babbit committed any crime, it would have been for trespassing, a misdemeanor that should have seen her arrested and not slain. The lieutenant's life was not at risk nor was he saving the lives of others as he stood with numerous police officers in riot gear and strapped with submachine guns. If a member of BLM was shot dead by police during an unlawful riot, there would have been an immediate racial outcry from political elites and from across the news media for justice followed by looting local retailers and ransacking a police precinct. The action by BLM is considered righteous violence whereas the slain Babbit had it coming to her.
On a very disturbing and new level of injustice is the threatening actions being taken against parents of schoolchildren by the Department of Justice. Most Americans are familiar with the Patriot Act following 9-11 where the National Security Division conducts counterterrorism operations against foreign adversaries planning suicide bombings and stealing nuclear secrets. Now the Biden Administration, under Attorney General Merrick Garland, has turned the NSD's crosshairs against everyday Americans conducting their civil duties and free speech as school board meetings.
Garland's actions followed the National School Boards Association's (NSBA) claim that American public schools and its education leaders are under immediate threats and intimidation as parents grow frustrated over the divisive neo-Marxist Critical Race Theory being injected into their children's curricula. This is clearly an injustice to weaponize the DOJ and FBI investigators to intimidate and arrest parents under the same counterespionage to that of Al Qaeda and ISIS. Parents may be angry, but they are certainly not domestic terrorists in taking on the powerfully partisan school unions who somehow believe they are justified to influence civilization by indoctrinating their children.
Garland's poster boy for his hideous partisan support of the NSBA is a Virginia father who was arrested at a school board meeting when he attempted to raise the alarm over his young daughter being raped in the school washroom. The father became the symbol of angry parents confronting school officials when he was taken down by several police officers and apprehended for disorderly conduct and resisting arrest. He became vocally upset when school officials denied the attack on his daughter, but he was not physically confrontational.
The father said it is scary that our government will weaponize themselves against parents and they're using my video across the nation to spread fear; while the school officials did not seem to want to listen to him regarding his daughter being assaulted by a boy wearing a skirt who took advantage of transgender rules to access the girl's washroom. The boy has now been charged with two counts of forcible sodomy, one count of anal sodomy, and one count of forcible fellatio related to the incident at that school. At a later date, the same boy was charged for a similar attack at neighboring school where he allegedly forced a victim into an empty classroom where he held her against her will and inappropriately touched her. Regardless of the raped daughter, Garland and the NSBA still have their video of the father being wrestled down to support the use of the FBI against parents and send a chilling effect on harmless dissent.
The Russian collusion narrative against then President Donald Trump may seem dated, however it can never be swept aside or forgotten in what may well have been the biggest political scandal and injustice to a man in American history. The country endured four years investigating Russian collusion into the legitimacy of Trump's 2016 presidential win with senate and congressional impeachment hearings over a Clinton-paid-for fake dossier, the biased Obama hatchet men overseeing the FBI and CIA shirking the law, a frenzied media that never let up on Trump's guilt, and a special counsel comprised of Clinton partisans that turned over every leaf that eventually found the nearly crucified Trump to be innocent of the false charges. The former president had to withstand an incessant blitzkrieg of injustice through his entire presidency while leading the most powerful country in the world.
On the hand, there is compelling evidence that President Joe Biden spent years while in government enriching himself through family ties, specifically his son Hunter, to the tune of millions of dollars in foreign money from China, Russia, and Ukraine. The foreign players simply used the unqualified son to leverage access to Biden while satisfying Hunter's greed and questionable lifestyle. Biden has little to no ability to stand up to China or Russia knowing they are holding damaging transactions over his head. There have been no investigations into Biden's quid-pro-quo against Ukraine or the transfer of tens of millions of dollars to Biden family members, no impeachments, and the news media buried these stories; including damaging information found on Hunter's laptop during the 2020 presidential election. Had Trump and his sons engaged in these activities, there would have been a very different level of justice.
What of this injustice that is making its mark on history? If we take a moment to think through the confusion of the moment and see the morale issue involved, then one may refuse to have this sense of justice distorted to grip power rather than for the good of the country. Those who have sown this unjust wind may eventually reap a whirlwind that provokes reform by convulsion of the people instead of a natural order of business. We must all remember that democracy lies with the people of this land and whether the nation will be stirred to stand for justice and freedom in this hour of distress and go on to finish in a way worthy of its beginning.
Biden's Department of Justice: parents as domestic terrorists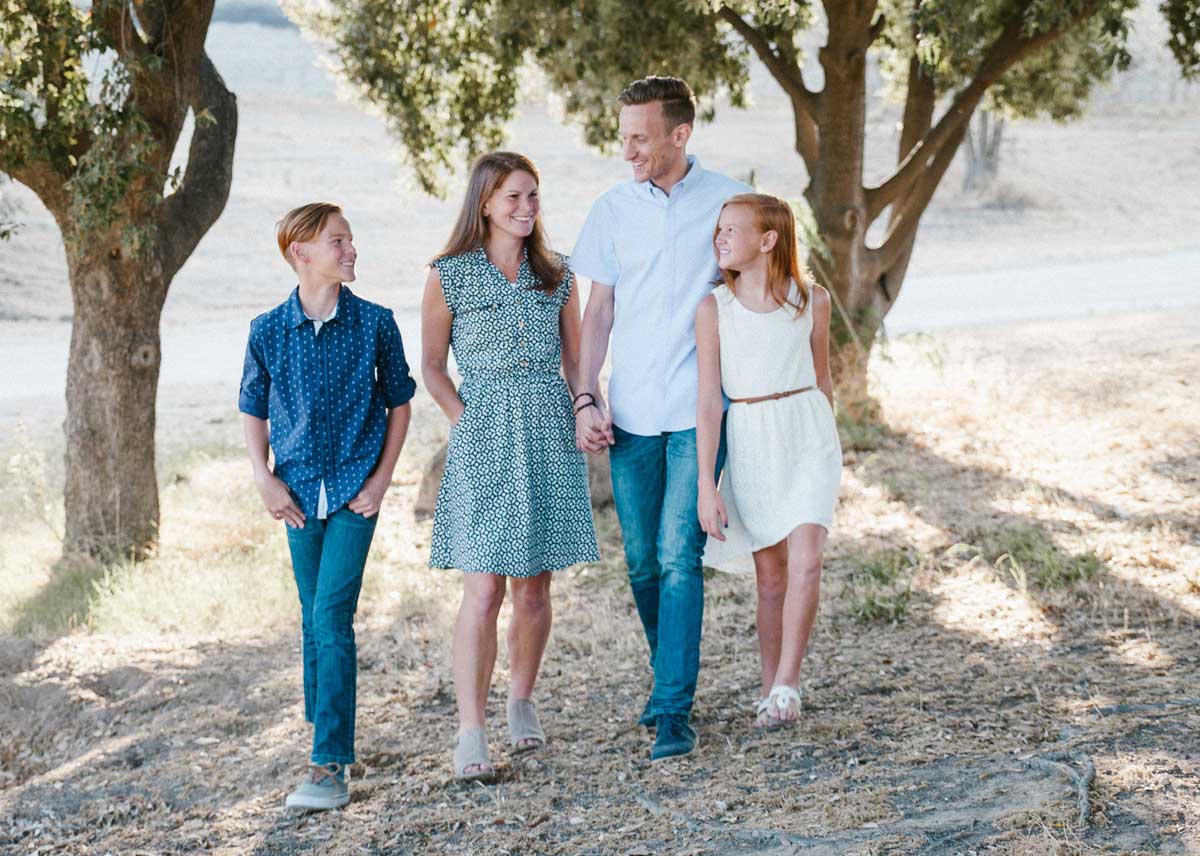 In recent developments in the United States, US Attorney General, Merrick Garland, and the FBI have put under the FBI radar parents as potential domestic terrorists. You heard it right. This is now a new formal legal policy contained in memos of the Department of Justice trying to reign in parents discussions on Biden's new school curricula. They are not going after potential outbursts but outright terrorism.
This is an attack on freedom of speech in the sense that parents have the right to discuss and disagree with the new Biden school curricula. This is where the issue originated: parts of Biden's new school curricula are not accepted by many parents and if they disagree, the FBI treats them now as potential domestic terrorists as a matter of policy. Apart from a First Amendment case, this is also a case for international human rights law and I reported the development to the UN Special Rapporteur on freedom of speech this week hoping to get a statement.
The Department of Justice is referring to some constitutional provision on "intimidation of views" to override and take down one of the most firmly established rights, the right to freedom of speech, in quite frankly a ridiculous interpretation. Those parents that dare to speak up against controversial parts in the new text books could be investigated for domestic terrorism. This is the most incompetent interpretation on limitations of freedom of speech I have seen in awhile.
Garland and the FBI have totally lost their marbles. The woke discussion is not funny to me anymore. It increasingly looks like a woke tyranny that has nothing to do with rights and equality anymore but simply serves as a vehicle to empower the FBI to run wild against regular people. This lunacy needs to be stopped.
Iran poll contains different messages for Biden and Raisi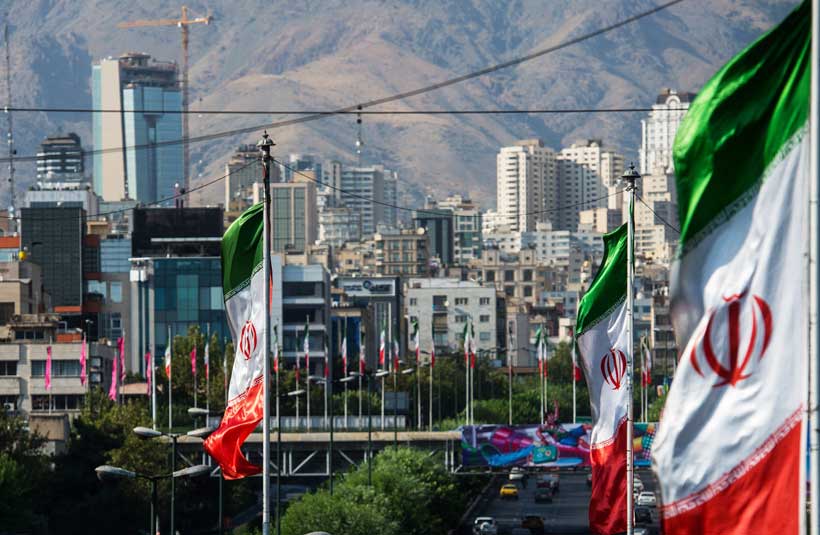 "It's the economy, stupid." That is the message of a just-published survey of Iranian public opinion.
However, the substance of the message differs for newly elected hardline Iranian President Ebrahim Raisi and the Biden administration as Mr. Raisi toughens his negotiating position and the United States grapples with alternative ways of curbing the Islamic republic's nuclear programme should the parties fail to agree on terms for the revival of the 2015 international agreement.
Iranians surveyed last month by Iran Poll and the University of Maryland's Center for International and Security Studies were telling Mr. Raisi that they are looking to him to alleviate Iran's economic and other problems and have little hope that a revived nuclear agreement will make the difference, given lack of trust in US and European compliance with any agreement reached.
The Iranians polled seemed in majority to endorse some form of Supreme Leader Ayatollah Ali Khamenei's notion of a "resistance economy" as a way of blunting the impact of the US sanctions imposed by former President Donald J. Trump after he walked away from the nuclear agreement in 2018. Some 65 per cent of the responders said they favoured a self-sufficient economy; 54.2 per cent expected the economy to at least improve somewhat in the next three years.
A large number expressed confidence that Mr. Raisi would significantly lower inflation and unemployment, increase Iran's trade with other countries, control the pandemic and root out corruption.
Meanwhile, 63 per cent suggested that Iran's economic situation would be the same, if not better, if there were no return to the agreement and the government continued to pursue a civil nuclear programme. The figure seemed at odds with the 80 per cent who said Iran's economic situation would improve if Iran and the United States returned to the agreement and both fulfilled their obligations under the deal.
The divergence may be a function of the fact that the poll, unsurprisingly, indicated that Iranians (64.7 per cent) had little trust in the United States living up to its commitments even though they expected the Biden administration to return to the deal (57.9 per cent). As a result, 73.1 per cent of those surveyed said Iran should not make concessions given that world powers would not live up to commitments they make in return.
At the same time, 63 per cent blamed the troubled state of the economy on domestic mismanagement rather than US sanctions. Only 34.4 per cent believed that the sanctions were the main cause of their economic difficulty. Iranians pointing the finger at the government rather than external forces was also reflected in the 60.5 per cent of those polled blaming Iran's water shortages on mismanagement and bad policies.
The poll suggested that by emphasising domestic mismanagement, Iranians were going to judge Mr. Raisi on his success or failure in countering the debilitating effect of the sanctions even though 77.5 per cent of those surveyed said that the sanctions had a negative or somewhat negative impact on the economy.
Implicitly, Iranians were holding former Iranian President Hassan Rouhani responsible for the mismanagement given that Mr. Raisi only took office in August. Rated very favourable by 61.2 per cent of Iranians surveyed in 2015, Mr. Rouhani's favorability dropped to 4.6 per cent in the most recent poll. By contrast, the favourable views of Mr. Raisi soared from 38.3 per cent in 2014 to 77 per cent last month. IranPoll and the Center have been conducting annual of surveys since 2014.
Mr. Raisi may have taken pleasure from that but more importantly, the poll implicitly suggested that he does not have much time to produce results before his significant public support starts to wane.
Of those polled, 66.7 per cent expected Mr. Raisi to improve Iran's international standing, 55.7 per cent said he would be in a better position to negotiate with world powers, and 45.2 per cent predicted that he would enhance Iran's security. Those expectations may have been to some degree validated in the public's mind by last month's acceptance of Iran's application for membership in the Shanghai Cooperation Organization (SCO) that groups China, Russia, India, Pakistan and several Central Asian states.
The survey results seemed to suggest that ordinary Iranians were framing their message to the United States differently from the assessment of prominent scholars and analysts. The divergence may well be one primarily of timing but nonetheless has implications for policymaking in Washington. The message of the respondents to the poll was one of immediate impact while analysts and scholars appear to be looking at the middle term.
Without referring to the poll, Vienna-based economist and strategic consultant Bijan Khajehpour argued this week, seemingly contrary to the poll, that "mismanagement and the Covid-19 pandemic have both contributed to Iran's poor economic performance in recent years, but it remains that US sanctions…will be the key factor in determining Iran's future prospects."
Mr. Khajehpour went on to say that "high inflation, capital flight and the erosion of household purchasing power alongside mismanagement of resources and the deterioration of the country's infrastructure have the potential to spark more protests and further undermine the already faltering legitimacy of the Islamic Republic in the eyes of the public."
No doubt, the jury is out on how Iranians respond if and when Mr. Raisi fails to live up to their expectations. If the past is any indication, Iranians have repeatedly taken to the streets at often substantial risk to liberty and life to make their discontent with government performance evident as they did with the low turnout in this year's election that brought Mr. Raisi to power.
The risk of renewed protests was reflected in the fact that responses to various questions regarding the electoral system, the limited number of presidential candidates (because many were barred from running), and the public health system showed that it was often a slim majority at best that expressed confidence in the system.
Add to that the fact that 68 per cent of respondents to the poll said that the objectives of past protests had been a demand that officials pay greater attention to people's problems.
Yet, at the same time, they were telling the United States that its efforts to generate pressure on Iranian leaders to moderate their nuclear and regional policies by imposing harsh sanctions had for now backfired. Iranians were backing a tougher negotiating position by the Raisi government.
Ultimately that could be a double-edged sword for Mr. Raisi. He has to prove that he can be tough on the United States and simultaneously improve the lives of ordinary Iranians. Failure to do so could have in Mr. Khajehpour's words "unpredictable consequences."