"The crowd is untruth."-Sören Kierkegaard, Point of View, That Individual
Early philosophical explorations of anxiety are best traced to Sören Kierkegaard in the nineteenth century. For the seminal Danish thinker, this concept – often referred to colloquially as angst – has its core origins in existential dread; that is, a literal fear of "not being."[1] Whether or not such a primal view of anxiety ought still obtain (Freud, for example, introduced several important "modifications"), one corollary remains certain:
Therapeutic benefits are increasingly being sought on the computer, smart phone or some other crowd-oriented gadget.
This is hardly a mysterious or controversial corollary. These days, we can all casually witness the reassuringly deep pleasures bestowed by any shiny new communications "device." Indeed, for seemingly uncountable souls, little can meaningfully compare to the palpable joys of some impending or imminentmessage. Reciprocally, however, nothing can produce a more pervasive private darkness or despair than the dreadful reverberations of extended machine silence.
"It is getting late," remarks the poet W.H. Auden knowingly in The Age of Anxiety, "shall we ever be asked for? Are we simply not wanted at all?"
Explanations, though lamentable, are nonetheless obvious. Personal devices, expressly interlinked, promise us more than suitably efficient routings to enhanced personal safety or some accessible method to "stay in touch." However inconspicuous, conversing or messaging can grant the communicating individuals a satisfyingly easy and convenient "therapy." Above all, they can permit both sender and recipient to feel needed, valuable, less anonymous, and – most importantly, always – less alone.
If there has ever been reason not to doubt the perceived importance of avoiding aloneness, of being "asked for" or "wanted," one need only consider American risk-taking behavior during the ongoing pandemic. Even now, when the high dangers of disease transmission have been well-publicized and the grievous consequences of Covid19 well-established, millions of our fellow citizens seek out glaringly unprotected public spaces. On both Memorial Day and July 4th, the urge to be "less alone" generated wide swaths of misplaced conviviality and corresponding fatalities.
Ultimately, a diminished sense of aloneness is what the social networks are all about. There are even certain "macro" or "cosmological" issues discoverable in every conceivable mix of plausible explanations. The known universe is probably billions of light years "across." Yet, here, in a rapidly dissembling America and virtually everywhere else on this imperiled planet, most human beings lack the will[2] to become individuals.
Plainly lack this will.
"…it must be in every man's power to become what he is, an individual….," reminds Sören Kierkegaard in Point of View, That Individual. "From becoming an individual no one, no one at all, is excluded, except he who excludes himself by becoming a crowd."
The ironies are several, and bitter. "Why bother?" the American crowd seems to reason. "Why even take the existential (or near-existential) risk of becoming a person?" Better just to "fit in" and do what is expected. And what is the most evident result of such cowardly thinking?
In a distillation, it is the patently deranged presidency of Donald J. Trump.[3]
There is more. The cell phone and its related social networks have not actually "caused" users to suffer, exhibit or confront any "fear and trembling" (a mesmerizing conjunction earlier made famous by Kierkegaard). These devices remain "just" tell-tale instruments of assessment, "diagnostic tools" that can – at least in principle -help one to identify and conquer any deeply primal angst. Without this prosaic but still-satisfying tool, such core apprehensions might otherwise lie undetected and infinitely dormant.
In all pertinent instances of philosophic reflection, a revealing leitmotif must finally make itself known and understood. Most regrettably, there exists a more-or-less universal human wish to remain inconscient, unaware, not only of myriad external or "systemic" threats, but also of oneself. Minute by minute, this very conspicuous wish leads millions of anxious souls[4] to stray dangerously far from the redemptive potential of authentic personhood, toward the more easily cultivated but always-deceptive security of one or another "herd."
Often, especially in generally affluent societies, we humans fear personal exclusion more than anything else, sometimes (as we can recall perilous personal behaviors on Memorial Day and July 4), more fearfully than personal death. This evanescent fear uncovers a critically important decisional calculus, one that may be responsible for manifestly assorted instances of war, terrorism and genocide. Incontestably, the human need to belong can become so utterly overwhelming that many will literally killvarious others –at times, any others and many others – rather than face prolonged personal isolation or some presumed social ostracism.[5]
"Shall we ever be asked for….?" asks the poet Auden, knowingly.
The inner fear of loneliness so keenly expressed by social networking gives rise to still another problem, one with a distinctly special significance for high school and university students. To begin to understand this special significance, one must first understand that nothing important in science or industry or art or music or literature or medicine or philosophy can ever take place without at least some already endured measure of personal loneliness. So as to exist apart from the mass – that is, to be tolerably extracted from what Freud had called the "primal horde" or what Nietzsche termed the "herd," or Kierkegaard the "crowd" – is indispensable to any exceptional intellectual development.
If it were different, Americans would be getting their medical and scientific counsel from the all-too-numerous political hucksters, and not from the acclaimed epidemiologists. Recently the Lt. Governor of Texas urged Americans not to listen to Dr. Anthony Fauci about the pandemic, but instead to a president still shrieking at his incoherent "rallies" that the virus will soon simply "disappear."
I belong. Therefore I am. Turning philosopher René Descartes' famous reasoning on its head, this now pitifully twisted mantra best expresses the sad credo common to all social network "addictions." Among other things, it reveals a not-so-stirring manifesto that recognizable social acceptance is not merely vital, but immanent to one's own personal survival.
Today, quite easily, the noisy and uneasy mass has infested our solitude. Upon most of us, the telltale traces of "herd life" (the Swiss psychologist Carl G. Jung would have called it a "mass" life) may have become indelible. Accordingly, we have already prodded entire societies to nurture their own intellectual and ethical declensions.
There is more. Unambiguously, human life is always death's prisoner. Until we can face this ultimately overriding truth, we can never experience our carefully limited and numbered moments with any sincere pleasure. Presently, despite our manifold efforts to stay connected with cellular telephone calls, tweets and texts, our bewildering personal doubts have become cheerless and inexhaustible. In essence, this is because we continue to look "outside," to others, to define (1) who we are; and (2) what we might still become.
In part, at least, the immense attraction of cell phones and related social networking derives from our manifestly breathless and machine-like existence. Now, "We the people" typically celebrate any available expressions of a convenient push-button metaphysics. Now, absolutely every hint of personal passion must expectedly follow a narrowly uniform pathway.
Always, we are expected to become each other, fully compliant and duly homogenized.
Nonetheless, in glaring disregard for truth, we stubbornly insist that we can still remain in full control of our machines.
Credo quia absurdum! "I believe because it is absurd."
Always, such insistence is shallow and unsupportable.
Wherever we might choose to turn, we witness an implicit reciprocity between creator and creation, an elaborate pantomime between users and used. Predictably, our multiple and intersecting techno-constructions are making a machine out of both Man and Woman. In what amounts to a prospectively unforgivable inversion of Genesis, we humans now generally behave as if we had been created in imago machina, in the image of the machine.
Could there be any greater "blasphemy?"
There is more. Preoccupation with personal devices and social networking is merely the most visible symptom of a much deeper pathology. Accordingly, the basic "disease" that we now suffer is a variously painful incapacity to be at peace with ourselves. In the United States, where this particular sort of corrosive primal illness can choke off the future as well as the present, Ralph Waldo Emerson's earlier call for "high thinking" has gone unheeded; it has already been supplanted by the insufferably banal syllogisms of a barren national politics[6] and by an "everyone for himself" ethos of entrepreneurial or professional logic.
Any such ethos is inherently self-destructive and prospectively lethal. In the exact words of distinguished Jesuit philosopher Pierre Teilhard de Chardin in The Phenomenon of Man. this corrosive ethos must inevitably prove "false and against nature." Today, as the United States shamelessly expresses an orientation much too casually described as "America First," this country has become the reductio ad absurdum of what the seventeenth century English philosopher Thomas Hobbes had earlier called "a war of all against all."
In any such war – which Jefferson and the American Founding Fathers had recognized as a bellum omnium contra omnes – there can be no tangible victories. To wit, under the crumbling Republic of Donald J. Trump, America's status and power in the world have descended to once-unimaginable levels.
We live at a moment of genuine "plague," of pestilence, of rapidly spreading viral disease that threatens each and every one of us with extinction, as individuals. It follows that angst may now have a new and less subjective source of justification.[7] It follows also that incrementally available therapies will stem not from any tangible locations on a beloved "device," but from the more traditional drug-based remedies of contemporary medical science. This will hardly represent the long-term societal cure that is required, but it would at least allow us more time to cumulatively build back what we have so shamelessly neglected and dismantled. As Americans, the survival imperative is unambiguous. It is an overriding obligation to fight against existential angst not under the hypnotizing banners of any "crowd," but as individuals accepting a common national obligation to think seriously.
This last point now needs to be made emphatic. In a nation where the current president made his 2016 Convention acceptance speech in conjunction with Duck Dynasty, and who campaigned on the bewildering principle of "I love the poorly educated," citizens have a fundamental obligation to combat the stubbornly complacent American ethos of anti-thought. Looking ahead, if we should continue to abide the instrumental notion of education as an adornment, or as narrowly vocational preparation, we will continue to be led by grotesque charlatans and fools. To halt such a lethal continuance is still in our residual power, but only if we can first finally reject the suffocating anti-intellectualism of a "crowd."[8]
Always, we must recall the singular wisdom of Sören Kierkegaard, "The crowd is untruth."
---
[1] Such fear is not necessarily analogous to death fear. It is more far-reaching because it precludes any "mitigating" forms of resurrection, eternality or re-birth.
[2] Modern philosophic origins of the term "will" lie in writings of Arthur Schopenhauer, especially The World as Will and Idea (1818). For his own inspiration (and by his own expressed acknowledgment), Schopenhauer drew freely upon Johann Wolfgang von Goethe. Later, Friedrich Nietzsche drew just as freely (and perhaps more importantly) upon Schopenhauer. Goethe. also served as a core intellectual source for Spanish existentialist Jose Ortega y' Gasset, author of the prophetic work, The Revolt of the Masses (Le Rebelion de las Masas (1930). See, accordingly, Ortega's very grand essay, "In Search of Goethe from Within" (1932), written for Die Neue Rundschau of Berlin on the occasion of the centenary of Goethe's death. It is reprinted in Ortega's anthology, The Dehumanization of Art (1948) and is available from Princeton University Press (1968).
[3] Seem by this writer, Louis René Beres/https://moderndiplomacy.eu/2020/06/01/donald-trump-the-crowd-and-a-nations-bitter-despair/
[4] Both Sigmund Freud and Carl Jung thought of "soul" (in German, Seele) as the very essence of a human being. Neither Freud nor Jung ever provides a precise definition of the term, but clearly it was not intended by either in any ordinary religious sense. For both, it was a still-recognizable and critical seat of both mind and passions in this life. Interesting, too, in the present context, is that Freud explained his already-predicted decline of America by various express references to "soul." Freud was plainly disgusted by any civilization so apparently unmoved by considerations of true "consciousness" (e.g., awareness of intellect and literature), and even thought that the crude American commitment to perpetually shallow optimism and material accomplishment at any cost would occasion sweeping psychological misery.
[5] This brings to mind Ernest Becker's famous paraphrase of Elias Canetti: "Each organism raises its head over a field of corpses, smiles into the sun, and declares life good." See Ernest Becker, Escape from Evil (1975).
[6] See, by this writer, at Princeton, Louis René Beres, https://www.dailyprincetonian.com/article/2018/02/emptiness-and-consciousness
[7] In this connection, notes José Ortega y' Gasset, the Spanish existentialist philosopher: "Each of us is both the subject and the protagonist of his own nontransferable life." (Man and Crisis, 1958).
[8] In this connection, "Resistance to the organized mass," says Swiss psychologist Carl G. Jung in The Undiscovered Self, "can be effected only by the man (or woman) who is as well-organized in his individuality as the mass itself." Plainly, Jung was intellectually indebted to Kierkegaard as well as to Schopenhauer and Nietzsche.
While GOP Wants Change, the Democratic Donkey in Power Dig in Their Heels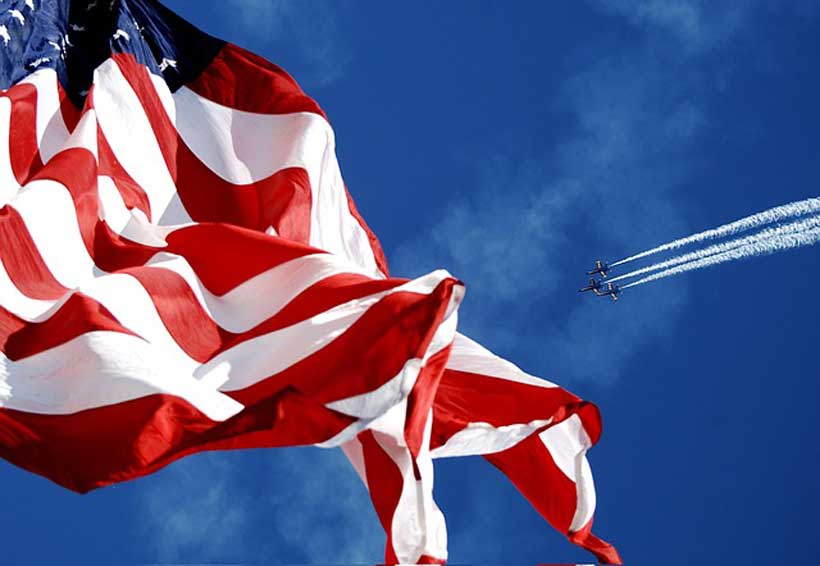 "All the world's a stage," proclaimed the hero of a Shakespearean comedy. If we follow this metaphor, presidential elections in America are always a multi-act drama, often turning into a melodrama with elements of tragicomedy and even farce. Major and minor characters perform on the political stage, sudden plot twists are punctuated by various special effects, and culminate in a colorful extravaganza in November of each leap year.
The audience watching the play from inside the theater can only follow the actors' performances, trying to keep up with the rapid unfolding of the plot's intricacies, and wonder how the show will end. But unlike the conclusion of a Shakespearean comedy, much depends on the outcome of the US election. So, even if the opening of the show doesn't herald a stunning display of stagecraft, the world's attention will be focused on the American political scene in one way or another.
Two categories clearly stand out among audiences of this theater. The first can be conventionally described as political romantics. This group does not demand a reading from the actor, but a complete death in earnest. The romantics always talk about the "historic choice," about the critical "bifurcation point" in the development of the US, and about the "fateful" significance of this electoral cycle both for America and for the rest of humanity.
Another category are the conventional skeptics. They assume that, for all its splendor and even pomp, the process will make little difference to the lives of Americans, let alone to all the other inhabitants of our planet. Mark Twain, who clearly belonged to the skeptical camp, is credited with perhaps the most emphatic credo of the latter: "If voting made any difference they wouldn't let us do it."
These two categories are certainly present in Russia. Our romantics always hope that a change of team in the White House will open up new opportunities in relations between our two countries. Today, they assume that there can be no one worse for Russia than the incumbent US president. They remind us that, since Richard Nixon, it has always been easier for Moscow to deal with pragmatic Republicans than with ideological Democrats. They also pay tribute to Donald Trump, generously quoting his recent reassuring statements about Russia.
Skeptics, for their part, stress that American foreign policy has always been bipartisan and that there is a strong negative consensus against Russia in the American political establishment. They also often bring up Trump, but only as a clear illustration of the fact that even a US president who is generally favorable to Moscow is inevitably powerless in the face of the all-powerful 'deep state'.
Probably both romantics and skeptics have their own truth. But if the skeptics are right in general, the romantics may be sometimes correct. Indeed, there is now a broad and enduring anti-Russian consensus in the US – broader and more enduring than even a similar anti-China consensus. The White House and Congress, the Pentagon and the State Department, the leading media and influential think tanks generally have, if not unified, then very close positions on Moscow, and these positions are unlikely to change even in the medium term.
Nevertheless, any new team in Washington has to distinguish itself from the old one and prove its undeniable superiority over its predecessors. This means new nuances in foreign policy. For example, the Republicans will not abandon military support for Kiev, but they will have to take into account that foreign aid programs have never been popular with voters, especially conservative ones.
It is therefore reasonable to expect that the Republicans will seek to tighten control over how US military and other aid to Ukraine is spent. We can also expect them to push for a "fairer" distribution of the burden of military support for Ukraine between Washington and its European allies.
Moreover, US approaches to Russia should be seen in the broader context of US foreign policy. For example, Democrats have traditionally been much more concerned than their Republican opponents about promoting liberal values around the world. This fixation wins Joe Biden points in predominantly liberal Europe, but creates problems with such important "illiberal" or "not quite liberal" US partners like Turkey, Saudi Arabia, Vietnam, or even India.
A Republican victory would be enthusiastically welcomed in these countries, but would pose a serious challenge to fragile transatlantic unity. These differences, though not radical, need to be taken into account by all international actors, including Russia.
As always, the Republican elephant in opposition today demands change, while the Democratic donkey in power wants things to hold firm. A victory for Biden in next November's election would mean another four years of the status quo, unless the aging president is forced to leave office before January 2029. A victory for any Republican candidate would trigger a process of revision of policy, creating both new opportunities and new challenges for America and the rest of the world.
From our partner RIAC
US-China: Creeping Escalation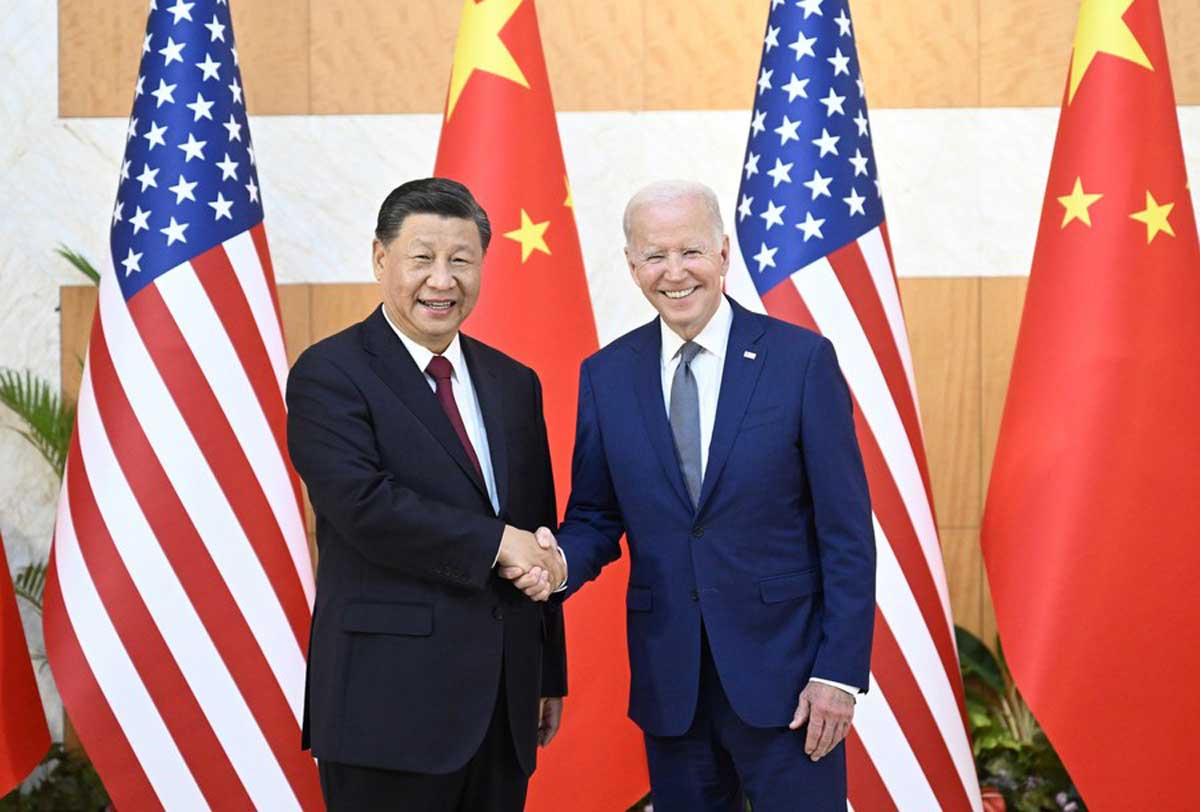 The deterioration of US-China relations has long been a generally recognised trend. Contradictions on specific issues, such as human rights, have been accumulating since the boom in trade between the two countries in the 1990s and 2000s. During the presidency of Barack Obama, the outlook for bilateral ties gradually began to darken against the backdrop of the US pivot to Asia, the situation in the South China Sea, and several incidents in the digital environment. Donald Trump took an even tougher line toward Beijing, directly voicing Washington's entire list of claims against China.
The high-tech sector has become a key front for containing China. The general line of Washington is to limit the access of Chinese companies to the technologies of the United States and its allies. Such technologies can solve dual-use problems and lead to the subsequent modernisation of the PRC in both the military and civilian sectors. President Joe Biden has continued the prior administration's protectionist course, which confirms the absence of critical inter-party differences on the issue of relations with China. Another indicator of China's containment in the field of high technologies is President Biden's new Executive Order "On Addressing United States Investments in Certain National Security Technologies and Products in Countries of Concern."
The new Executive Order introduces a National Emergency due to the fact that individual countries use access to US civilian technology to develop their military-industrial complex. In the annex to the Order, China is named as such a country, as well as the special administrative regions of Hong Kong and Macau. The very concept of the National Emergency concept has its own specifics. More than four dozen states of emergency are simultaneously in effect in the United States with regards to various foreign policy issues. The president imposes them on the basis of the International Emergency Economic Powers Act of 1977 (IEEPA), which gives the US Commander-in-Chief the ability to use economic sanctions to counter existing threats. That is, a state of emergency is introduced on a selective issue, and serves as the basis to exercise individual powers.
The Executive Order implies at least two innovations. First, the Administration, represented by the State and Commerce Departments, must create a list of foreign persons who are individuals or legal entities from a particular Country of Concern. In this case, from China. Such persons must be connected in one way or another with high-tech transactions mentioned in the Order. In other words, we are talking about creating another list, which, most likely, will name large Chinese technology and industrial companies and, possibly, their leaders or individual employees. Second, US citizens will be required to notify the authorities of certain transactions with these individuals. In addition, a number of other transactions will be prohibited. The list of such transactions must also be determined by the Administration and periodically subject to revision.
The new legal mechanism gives the Administration wide room to limit Chinese companies' access to US high-tech firms. The flexibility of the mechanism will be determined by the ability to revise the categories of transactions, technologies and foreign entities that are subject to restrictions. At the same time, the mechanism is likely to provide more opportunities, in comparison with the norms that already exist.
Among the previously-imposed restrictions, one can note the prohibition of Americans from buying or selling securities of "Chinese military companies". The ban was introduced by Donald Trump in November 2020. Biden modified it somewhat, but without major changes. The appendix named the largest Chinese companies in the field of telecommunications, aircraft manufacturing, electronics, etc. Even earlier, in May 2019, Donald Trump declared a National Emergency due to threats to the US telecommunications sector (Executive Order 13873).
The Chinese telecommunications company Huawei and a number of its subsidiaries were included in the Entity List of the US Department of Commerce — it was forbidden to supply certain goods in the field of electronics, including manufactured outside the USA using American technology. In addition, a number of Chinese companies have been placed on the Military End User List (MEU-List). These companies are prohibited from supplying certain items on the US Department of Commerce's Commerce Control List.
Such restrictions have a negative background: separate legal mechanisms for sanctions against Chinese persons in connection with the situation in Hong Kong, the Xinjiang Uygur Autonomous Region (XUAR), etc. In addition, members of Congress periodically propose sanctions bills against China in connection with a variety of reasons, starting from the already familiar topics of human rights and ending with sanctions for possible cooperation with Russia. During the presidency of Joe Biden, none of these projects became law, which does not exclude the adoption of those and other bills in the future.
However, the intensity of US sanctions against China is incomparable to the volume of US restrictions on Russia. So, for example, the number of Chinese persons under blocking US financial sanctions can be measured in the dozens, while the number of Russians already exceeds 1,700. This does not include those persons in respect of whom the so-called "Rule of 50%" is in force, extending blocking sanctions to subsidiaries and controlled enterprises. The same can be said about export controls.
Restrictions against Huawei, the creation of a list of Chinese military companies, and the replenishment of the list of military end users by Chinese enterprises create a media response. But compared to the restrictions against Russia, the sanctions against China are still negligible. It is forbidden to supply almost all dual-use goods, hundreds of industrial goods and "luxury goods" to Russia, including consumer electronics and appliances. Large-scale restrictions on Russian imports and transport sanctions complete the picture. In addition, the United States has managed to build an impressive coalition of sanctions allies against Russia, while it is much more difficult to create such a coalition against China.
However, there is no guarantee that Beijing will not face a similar scenario in the future. Back in 2016, publications cautioning about possible US sanctions against China presented an unlikely scenario. However, the situation in the early 2020s is already significantly different from that reality. The United States and China assume the irreversibility of confrontation, but for their own reasons, they delay its escalation. This does not mean that sooner or later there will not be a landslide fall in relations. Predicting exactly the timing and scale of such a fall is as difficult as was predicting a crisis in relations between Russia and the West. In the meantime, there is a gradual accumulation of restrictive measures, one of which was Biden's new Executive Order. The creeping nature of the escalation gives Beijing time to prepare for the worst-case scenario.
From our partner RIAC
Quad foreign ministers meet in New York for the third time
Quad foreign ministers met in New York for the second time this year and the seventh time since 2019. The four-nation grouping's ambit of cooperation has clearly expanded and diversified over the years. What were the key talking points this time? I analyse.
The foreign ministers of India, Japan, Australia and the United States – four key maritime democracies in the Indo-Pacific – met on the sidelines of the 78th annual session of the United Nations General Assembly (UNGA) in New York on September 22. This was their seventh meeting since 2019 and the second of 2023. Notably, exactly four years ago, this four-nation Quad was raised to the foreign ministers' level amid a UNGA session. Earlier in 2023, the ministers met in March on the sidelines of the G20 ministerial in New Delhi and in May, this year, the Quad leaders' summit was hosted by Japan on the sidelines of the G7 summit. Having met twice in 2022 as well, the ministers congregated six times in person and virtually once so far.
The previous ministerial in New Delhi saw the four-nation grouping making a reference to an extra-regional geopolitical issue for the first time – Ukraine – and also the initiation of a new Working Group mechanism on counter-terrorism, a key agenda item for India and the United States, among other themes of discussion. Following the seventh meeting, India's foreign minister Dr S. Jaishankar tweeted, "Always value our collective contribution to doing global good", while U.S. Secretary of State Antony Blinken remarked that the grouping is "vital to our shared vision for a free and open Indo-Pacific, and together we reaffirmed our commitment to uphold the purposes and principles of the UN Charter".
Diversifying ambit of cooperation
The ministers have clearly doubled down on the commitments taken during their previous deliberations, particularly to improve capacity-building for regional players. The joint statement that followed the meeting read, "The Indo-Pacific Partnership for Maritime Domain Awareness is supporting regional partners combat illicit maritime activities and respond to climate-related and humanitarian events." Similarly, the Working Group on maritime security promised "practical and positive outcomes" for the region. Prior to the recent ministerial, the Working Group on counter-terrorism conducted a Consequence Management Exercise that "explored the capabilities and support Quad countries could offer regional partners in response to a terrorist attack", the joint readout mentions.
Later this year, the U.S. island state of Hawaii will host the Counter-terrorism Working Group's meeting and tabletop exercise, which will focus on countering the use of emerging technologies for terrorist activities, while the Working Group on humanitarian assistance and disaster relief (HADR) will be convened in Australia's Brisbane for its second tabletop exercise. Earlier in August, this year, all four Quad navies participated in Exercise Malabar for the fourth consecutive year, off Sydney, the first hosted by Australia. However, as in previous meetings, the ministers didn't specifically mention Russia or China with regard to the situations in Ukraine and maritime east Asia respectively.
On the Ukraine question, the ministers expressed their "deep concern", taking note of its "terrible and tragic humanitarian consequences" and called for "comprehensive, just, and lasting peace". In a veiled reference to Russia, the ministers rebuffed the "use, or threat of use, of nuclear weapons", underscoring the respect for sovereignty and territorial integrity of all states, and called for the resumption of the UN-brokered Black Sea Grain Initiative, which allows for the export of food grains and fertilizers from Ukraine to world markets via a maritime humanitarian corridor, amid the ongoing conflict with Russia.
Similarly, in another veiled reference to continuing Chinese belligerence and lawfare in maritime east Asia, the ministers stressed upon the need to adhere to the United Nations Convention on the Law of the Sea (UNCLOS) and to maintain "freedom of navigation and overflight consistent with UNCLOS", reiterating their "strong opposition to any unilateral actions that seek to change the status quo by force or coercion", including with respect to maritime claims in the South and East China Seas. Going further ahead, the ministers expressed their concern on "the militarisation of disputed features, the dangerous use of coast guard and maritime militia vessels, and efforts to disrupt other countries' offshore exploitation activities". The joint readout also had mentions of North Korea and Myanmar.
The evident and the inferred
Today, almost all the areas of cooperation of Quad countries happen to be the areas of strategic competition with China, the rapid rise of which necessitated the coming together of the four nations, even though this is not openly acknowledged. In this new great game unfolding in the Indo-Pacific, the U.S.-led Quad is trying to balance China's overwhelming initiatives to capture the support of smaller and middle powers in the region and around the world. Placid initiatives such as the Open Radio Access Network, the private sector-led Investors Network, Cybersecurity Partnership, Cable Connectivity Partnership and the Pandemic Preparedness Exercises should be read in this context.
With the rise of Quad in parallel with the rise of China and other minilateral groupings in the Indo-Pacific such as the AUKUS (a grouping of Australia, the United Kingdom and the United States), the existing regional framework based on the slow-moving, consensus-based Association of Southeast Asian Nations (ASEAN) was put to test. However, allaying all doubts, Quad deliberations at both the ministerial and summit levels continued to extend their support to ASEAN's centrality in the region and also for the ASEAN-led regional architecture that also includes the East Asia Summit and the ASEAN Regional Forum. Despite somewhat differing regional outlooks, the Quad likes to see itself as "complementary" to the ASEAN, rather than an "alternative" to its pan-regional influence.
India, the only non-ally of the U.S. in the Quad, will host the fourth in-person Quad leaders' summit in 2024. The Asian giant is often dubbed as the weakest link in the grouping, owing to its friendly ties with Russia, but other members intent to keep India's bilateral equations with other countries away from the interior dynamics of the grouping, signalling an acknowledgement of India's growing geopolitical heft in the region and beyond. This seems to be subtly reflected in the stance taken by individual Quad members in the recent India-Canada diplomatic row, in which they made sure not to provoke New Delhi or to touch upon sensitive areas, even though a fellow Western partner is involved on the other side.
| | | |
| --- | --- | --- |
| Quad Foreign Ministers Meeting | Month & Year | Venue |
| First | September 2019 | New York |
| Second | October 2020 | Tokyo |
| Third | February 2021 | Virtual |
| Fourth | February 2022 | Melbourne |
| Fifth | September 2022 | New York |
| Sixth | March 2023 | New Delhi |
| Seventh | September 2023 | New York |
NB:- All three Quad ministerials in New York were held on the sidelines of the respective annual sessions of the UN General Assembly i.e., the first, the fifth, and the seventh meetings.
On the multilateral front, the four ministers reaffirmed their support for the UN, the need to uphold "mutually determined rules, norms, and standards, and to deepen Quad's cooperation in the international system, and also batted for a comprehensive reform of the UN, including the expansion of permanent and non-permanent seats in the Security Council. While China and Russia, two powerful permanent members of the Security Council, continue to denounce the Quad as an "exclusionary bloc", the Quad ministers and leaders tend to tone down any security role for the grouping.
However, a recent comment made by Vice Admiral Karl Thomas of the U.S. Navy's Seventh Fleet during this year's Exercise Malabar is noteworthy. He said the war games were "not pointed toward any one country", rather it would improve the ability of the four forces to work with each other and "the deterrence that our four nations provide as we operate together as a Quad is a foundation for all the other nations operating in this region". Even in the absence of a security treaty, in a way he hinted at the grouping's desire to cherish its collective strength across all fronts and to check on hegemonic tendencies that may manifest in the region from time to time.