Exploring migration causes: Why people migrate
People migrate for many reasons , ranging from security, demography and human rights to poverty and climate change. Find out more.
The number of people residing in an EU country with the citizenship of a non-member country on 1 January 2019 was 21.8 million, representing 4.9% of the EU-27's population. A further 13.3 million people living in one of the EU27- countries on 1 January 2019 were citizens of another EU country.
Push and pull factors
Push factors are the reasons people leave a country. Pull factors are the reason they move to a particular country. There are three major push and pull factors.
Socio-political factors
Persecution because of one's ethnicity, religion, race, politics or culture can push people to leave their country. A major factor is war, conflict, government persecution or there being a significant risk of them. Those fleeing armed conflict, human rights violations or persecution are more likely to be humanitarian refugees. This will affect where they settle as some countries have more liberal approaches to humanitarian migrants than others. In the first instance, these individuals are likely to move to the nearest safe country that accepts asylum seekers.
In recent years, people have been fleeing to Europe in large numbers from conflict, terror and persecution at home. Of the 295,800 asylum, seekers granted protection status in the EU in 2019, over a quarter came from war-torn Syria, with Afghanistan and Iraq in second and third place respectively.
Demographic and economic factors
Demographic change determines how people move and migrate. A growing or shrinking, aging or youthful population has an impact on economic growth and employment opportunities in the countries of origin or migration policies inthe destination countries.
Demographic and economic migration is related to labour standards, unemployment and the overall health of a country's' economy. Pull factors include higher wages, better employment opportunities, a higher standard of living and educational opportunities. If economic conditions are not favourable and appear to be at risk of declining further, a greater number of individuals will probably migrate to countries with a better outlook.
According to the UN International Labour Organization, migrant workers – defined as people who migrate with a view to being employed – stood at roughly 164 million worldwide in 2017 and represented nearly two thirds of international migrants. Almost 70% were found in high-income countries, 18.6% in upper middle-income countries, 10.1% in lower middle-income countries and 3.4% in low-income countries.
Environmental factors
The environment has always been a driver of migration, as people flee natural disasters, such as floods, hurricanes and earthquakes. However, climate change is expected to exacerbate extreme weather events, meaning more people could be on the move.
According to the International Organization for Migration, "Environmental migrants are those who for reason of sudden or progressive changes in the environment that adversely affect their lives or living conditions, are obliged to leave their habitual homes, either temporarily or permanently, and who move either within their country or abroad."
It is hard to estimate how many environmental migrants there are globally due to factors such as population growth, poverty, governance, human security and conflict, which have an impact. Estimates vary from 25 million to one billion by the year 2050.
New EU migration pact
Managing migration effectively to deal with asylum seekers and protect external borders has been an EU priority for many years. The European Commission is set to propose a new pact on migration and asylum this year. The Parliament has been advaocating an overhaul of EU asylum rules to ensure greater solidarity and fairer sharing of responsibility among EU countries.
Parliament's civil liberties committee is currently working on a report on new avenues for legal labour migration. MEPs underline the need for legal paths to reduce irregular migration and fill labour market gaps and for a harmonised EU policy. The committee is also calling for the Common European Asylum System to be complemented by a European Union Resettlement Framework and humanitarian corridors.
Violence in Sudan's Western Darfur forces 2,500 into Chad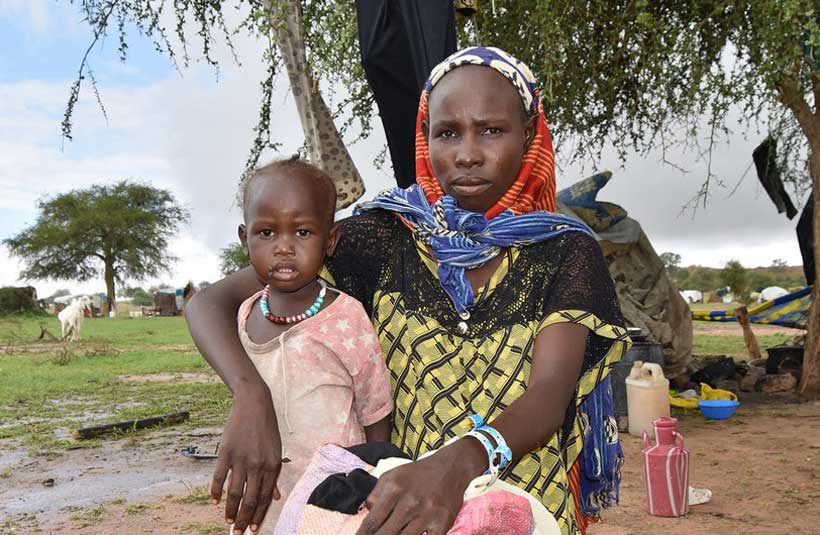 Recent clashes in Sudan's Western Darfur region has driven more than 2,500 people across the border into neighbouring Chad, the UN refugee agency (UNHCR) has reported.
According to UNHCR, more than 80 per cent of those arriving in the Chadian border town of Adré are women, children and elderly – many of whom have witnessed extreme violence.
Attacks, said to have been carried out by armed nomads in the town of Masteri in Western Darfur, killed 61 people from the Masalit ethnic community and injured at least 88 on 25 July. Houses were also reported to have been burned to the ground in the town and the surrounding villages.
"A 25-year-old woman told UNHCR staff that her husband was stabbed to death in front of her eyes and she had to run for her life with her three children, making the journey to Chad riding a donkey for one full day", Babar Baloch, a spokesperson for the agency said at Tuesday's regular media briefing, in Geneva.
About 20,000 affected within Sudan
In addition to those who fled into Chad, an estimated 20,000 people within Western Darfur in Sudan have been affected by the unrest – the majority of whom are women and children.
Mr. Baloch said that the situation has stabilized since the attacks but "remains unpredictable" and those displaced are still hesitant to return home and are demanding better security.
Federal authorities in the Sudanese capital, Khartoum, have reportedly deployed additional forces to control and calm the situation. A delegation from the Masalit community and Arab tribal leaders arrived in El Geneina, the capital of Western Darfur, from Khartoum on 4 August and is conducting peace talks between both sides, added the UNHCR spokesperson.
Response hit by heavy rains
In Chad, UNHCR, in collaboration with the Government and humanitarian partners, is relocating the refugees from the border areas to the Kouchaguine-Moura refugee camp further inland, where they will be provided with food, shelter, water and emergency relief items.
The camp will also provide access to hygiene and health, including isolation units, as part of the response to COVID-19, said Mr. Baloch.
The relocation, however, has been slow due to heavy rains and poor road conditions, with about 443 refugees arriving at the camp last week. The Kouchaguine-Moura camp is already hosting more than 6,000 Sudanese refugees who had arrived in February 2020.
Rains have also hampered efforts to assess the situation and organize a response to assist those affected in Sudan.
Pandemic highlights importance of indigenous self-determination
The COVID-19 pandemic has underscored the need to ensure the world's indigenous people have control over their own communities, the UN High Commissioner for Human Rights has affirmed.
Michelle Bachelet described the pandemic as "a critical threat" to indigenous communities everywhere, at a time when many are also struggling against man-made environmental damage and economic depredation.
"Overall, the pandemic hammers home the importance of ensuring that indigenous peoples can exercise their rights to self-government and self-determination", she said in a message for the International Day of the World's Indigenous Peoples, observed this Sunday.
"This is about saving lives and protecting a precious web of cultures, languages and traditional knowledge, that connect us to the deep roots of humanity."
Among the world's poorest
There are roughly 476 million indigenous people worldwide, according to UN estimates.
Although less than five per cent of the global population, they account for 15 per cent of the poorest people on the planet.
Ms. Bachelet noted that many indigenous communities have "deeply inadequate" access to health care, clean water and sanitation, while their communal way of life can increase the probability of rapid contagion.
Ancestral knowledge lost
COVID-19 cases have surpassed 18 million globally, and the Americas remain the epicenter of the crisis, the World Health Organization (WHO) announced earlier this this week.
The UN rights chief said more than 70,000 indigenous people across the region have been infected to date, including almost 23,000 members of 190 indigenous peoples in the Amazon basin.
"Over 1,000 deaths have been recorded, including several elders with deep knowledge of ancestral traditions", she added. "They include the tragic death in Brazil this week of chief Aritana, of the Yawalapiti people."
Lives under threat
The Amazon spans nine countries and Ms. Bachelet noted that indigenous communities in the vast region live on lands that are increasingly damaged and polluted due to illegal mining, logging and slash-and-burn agriculture.
Despite measures to contain COVID-19 spread, such as movement restrictions, many of these activities have continued, alongside movements by religious missionaries which also expose the indigenous to the risk of infection.
Meanwhile, those indigenous people who live in voluntary isolation from the modern world may have particularly low immunity to viral infection.
Ms. Bachelet said indigenous communities must have a role in pandemic response, stressing that "they must also be consulted, and should be able to participate in the formulation and implementation of public policies affecting them, through their representative entities, leaders and traditional authorities".
Rights experts call on India to remedy 'alarming' situation in Jammu and Kashmir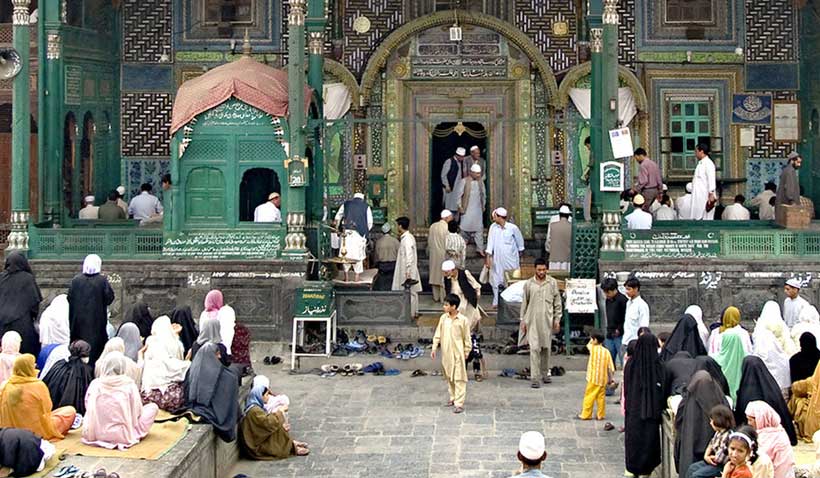 UN-appointed independent human rights experts have called for urgent action in India's Jammu and Kashmir, amid concerns of ongoing abuses against civilians there.
The appeal comes a year after the Indian Parliament revoked the special status of Indian-administered Jammu and Kashmir, which provided partial autonomy and specific protections to its mainly-Muslim citizens.
In a statement, the group of 17 experts said that the human rights situation in Jammu and Kashmir has been in "free fall".
International community urged to 'step up'
"Urgent action is needed", they said. "If India will not take any genuine and immediate steps to resolve the situation, meet their obligations to investigate historic and recent cases of human rights violations and prevent future violations, then the international community should step up."
Twelve months ago, they wrote to the Indian authorities to end what they called "the crackdown" on freedom of expression, access to information and peaceful protests over the decision to end the state's special status.
The experts also expressed concern about alleged arbitrary detention, torture and ill-treatment, to which the Government recently replied, as well as the criminalization of journalists covering the situation and the detention and deteriorating health, of a high-profile human rights lawyer.
"We have yet to receive any reply to three of the four letters," the experts said.
COVID compounding detentions, restrictions
During the COVID-19 pandemic, the experts also said it was concerning that "many" protesters are still in detention, and that internet restrictions remain.
They added that the closure of the Jammu and Kashmir State Human Rights Commission last October, was equally disturbing, as it removed one of the few ways that victims of rights violations could seek remedy.
No information had been provided about what would happen to the ongoing cases the commission had been investigating.
These include hundreds of suspected enforced disappearances dating from as far back as 1989, they said, while allegations regarding thousands of unmarked and some mass graves sites, have also not been properly investigated.
Pending visits
In 2011, India also extended an open invitation to Special Rapporteurs to visit, but has several requests pending. "We call on India to schedule pending visits as a matter of urgency, particularly of the experts dealing with torture and disappearances," they said.
The Special Rapporteurs and Working Groups are part of what is known as the Special Procedures of the Human Rights Council. The experts work on a voluntary basis; they are not UN staff and do not receive a salary. They are independent from any government or organization and serve in their individual capacity.