What will a path to an inclusive and sustainable economic recovery from COVID-19 look like?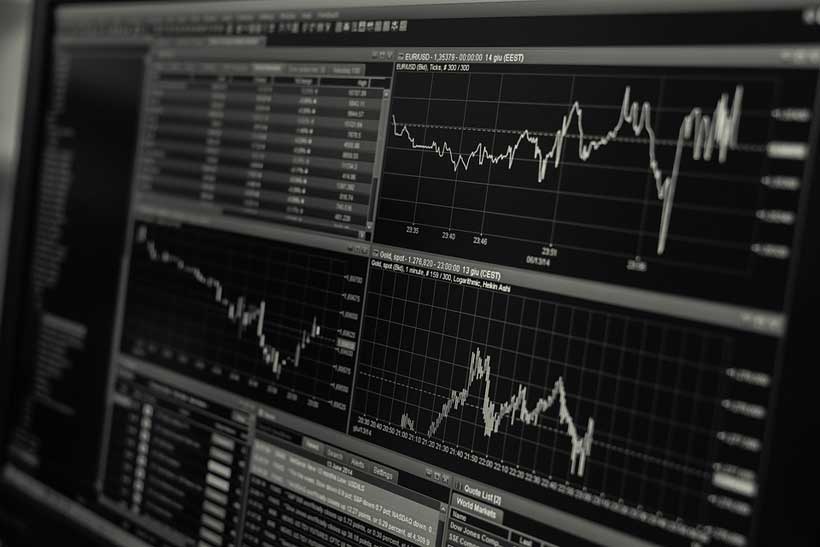 The manufacturing sector is facing its most significant challenge yet in the form of COVID-19 disruptions to both supply and demand side. As governments and business are trying to react and mitigate the short-term impact of the pandemic, the United Nations Industrial Development Organization (UNIDO) has taken a look at the potential long-term changes to industry.
An online event, organized by UNIDO, the Kiel Institute for the World Economy (IfW Kiel), and the Kiel Centre for Globalization (KCG), addressed the challenges and opportunities of industrializing for developing countries in these unprecedented times. The webinar brought together over 300 participants from over 80 countries, and it marked the first event in a series on the Future of industrialization in a post-pandemic world, led by UNIDO's Policy Research and Statistics Department.
UNIDO's Deputy to the Director General, Hiroshi Kuniyoshi, introduced the series and remarked on the impact of the pandemic, which "has been immediate and ubiquitous, leaving people, businesses and entire economies struggling to deal with the fallout." He reinforced UNIDO's commitment to continuing the close collaboration with its Member States and partners, "We must respond with equal speed, moved by a sense of joint purpose."
Kuniyoshi also set the scene for the series, posing the question that both governments and companies need to answer now: "What will a path to an inclusive and sustainable economic recovery look like?"
The true problem of our time is "the erosion of trust between nations", remarked the President of the Kiel Institute, Gabriel Felbermayr, which he said is the "indispensable lubricant of global production chains." Felbermayr noted that "the crisis will profoundly affect the global economy even if production and demand bounce back quickly. The crisis is likely change the structure and patterns of the global division of labour and in particular to affect the global production networks."
Will the pandemic usher the end of globalization as we know it?
Opening the panel, Beata Javorcik, Chief Economist at the European Bank for Reconstruction and Development, warned of the "danger that the world will sleepwalk into protectionism." She also stressed that "we need international commitment to free trade (…) The restructuring of global production networks should be providing opportunities for less popular investment destinations and for export of services in countries with inexpensive skilled labour."
How is the transition towards the Fourth Industrial Revolution impacted by COVID-19?
Three trends in the adoption of 4IR technologies as a consequence of the COVID-19 crisis were outlined by Svenja Falk, Managing Director at Accenture Research: acceleration of platformization and ecosystem governance, the continued diversification of the supply chain, and digital infrastructure at the core of the changes. Falk remarked we are at a tipping point for the adoption of Industry 4.0 technologies, however "we will see that the Fourth Industrial Revolution is changing at the same time," and it is too early to talk about winners or losers.
What can we learn from past crisis to increase resilience of global production networks?
Drawing on lessons learned from past crisis, Izumi Ohno, Director of JICA Ogata Research Institute, talked about the implications for developing countries' participation in global production networks in the aftermath of COVID-19. "We must find a way to co-exist with the virus. A "new normal" world urges our behavioural change, beyond efficiency." Ohno reinforced the urgent need to increase the resilience of global production networks, as this will contribute towards a resilient society,
What do the early lessons from the COVID-19 crisis mean for the future of industrialization?
"Developing countries will need to become more active in managing foreign direct investment to seize opportunities in the aftermath of COVID-19," said Ha-Joon Chang, Director of the Centre of Development Studies at the University of Cambridge. Chang also talked about developing countries' needs, citing the necessity to "identify strategic sectors, target firms and take into account sectoral needs in building infrastructure."
Panelists agreed that while the current crisis is fueling uncertainty about the future, it also provides an opportunity to closer align our recovery to the Sustainable Development Goals and Agenda 2030, taking policy action with long-term inclusive and sustainable results at its core. New production models might pave the way forward, but we must ensure inclusiveness, as well as account for societal and environmental factors, not only the economic.
Political crisis in Guinea-Bissau
Entrenched political divisions in Guinea-Bissau pose a serious threat to stability in the West African country, the top UN official there told the Security Council on Monday, as she called for continued international engagement and for reforms outlined in a four-year old agreement, to be enacted.
That accord known as the Conakry Agreement, includes a related political road map set out by the Economic Community of West African States (ECOWAS).
Rosine Sori-Coulibaly, Special Representative and Head of the UN Integrated Peacebuilding Office in Guinea-Bissau (UNIOGBIS), described a "hostile" atmosphere of mistrust following last November's Presidential election and December re-run, with mutual accusations and acts of intimidation reported against those opposing the new political order.
Parliamentary paralysis
Competing priorities are fuelling tensions between President Sissoco Embaló, announced the winner of the run-off on New Year's Day, whose new Government is focused on consolidating power, and efforts by the African Party for the Independence of Guinea and Cape Verde (PAIGC) to contest a 29 June parliamentary vote that approved the programme of the Nuno Nabiam Government.
While the President has offered to form a broad-based Government with Nuno Nabiam as Prime Minister, the top UN official said the prospects of a breakthrough are low, given PAIGC's strong opposition to joining the Government under the current circumstances.
Concerns over the 26 July raid on Radio Capital FM, considered allied to the opposition, as well as arbitrary arrests, intimidation and detention of those perceived as opposing the administration, have also compounded the divisions.
Amid such paralysis, the UNIOGBIS mandate is unlikely to be fully implemented before the Office draws down by 31 December, she said.
Drawdown efforts continue
Nonetheless, she said efforts are ongoing to reconfigure the UN presence in a way that would allow the Country Team to continue the critical peacebuilding activities of political dialogue, confidence-building measures, reforms and combatting drug trafficking and transnational organized crime.
In addition, a comprehensive action plan is being defined to extend technical support to specialized commissions towards achieving cross-party consensus.
"My plan to establish a high-level platform bringing together relevant international partners and national authorities to discuss, sustain momentum and accompany the country's reform efforts is progressing", she assured. Following the Office's closure, the platform would continue under the leadership of the resident coordinator.
International attention needed
"Continuing our efforts in support of the country will remain crucial", she stressed adding that serious funding will be needed to avert a financial cliff.
The Peacebuilding Commission's role in maintaining international attention on Guinea-Bissau will also be of utmost importance. "The recent political crisis linked to the electoral dispute is self-explanatory of the structural weaknesses of the country", she said.
Drug traffickers exploit porous borders
Ghada Fathi Waly, Executive Director of the UN Office on Drugs and Crime (UNODC), agreed that urgently coordinated action is very much needed, as organized crime networks have exploited border management challenges for trans-Atlantic cocaine trafficking.
Hard-won achievements in 2019 – in particular, the "CARAPAO" and "NAVARA" operations, which led to the seizure of roughly 3 tonnes of cocaine – are proving difficult to advance.
Noting that security sector reform is essential to resolving the chronic problem of instability, she said UNODC assistance will focus on strengthening institutions to fight corruption and enhance criminal justice. These efforts will be carried out under the national strategic plan on drug trafficking, which provides an integrated approach to reforming the entire security system.
Close monitoring
Going forward, she said Guinea-Bissau needs renewed international commitment. "Political will and long-term assistance, backed by sufficient funding, are needed more than ever", she said. UNODC will continue to closely monitor the drug trafficking and organized crime situation, delivering technical assistance supported by an extensive team on the ground and maintaining its readiness to offer more formal advisory services.
She said the UNODC regional office in Dakar will also provide technical support, in cooperation with the United Nations Office for West Africa and the Sahel (UNOWAS).
Pandemic poses fresh challenges for vulnerable migrant workers in Middle East
Amidst reports that many migrant workers in the Middle East are being made destitute, due to an economic crisis exacerbated by the COVID-19 pandemic, the UN is calling on governments and employers to respect their rights, and show solidarity with their plight.
Thrown into the streets, locked in rooms, and forced to work without pay, recent media reporting has revealed the abuse and poor treatment that some migrant domestic workers in the Middle East have suffered, since the onset of the pandemic.
The International Labour Organization (ILO) has confirmed that many of these workers, particularly those who have no employment contract, and live outside the household, have been severely impacted by the pandemic.
Rszyard Cholewinski, senior migration specialist at the ILO's Regional Office for Arab States, told UN News that the numbers of workers affected in the region is significant: more than 27 per cent of migrant domestic workers (3.16 million out of a global total of 11.5 million) are employed in Arab States, according to ILO estimates.
Restricted lockdown
Many of them have lost their incomes and livelihoods, with employers telling them that their services are no longer needed, due to fears regarding the spread of COVID-19. As a result, they are struggling to pay for food and rent, and are relying on humanitarian assistance, and the support of community networks.
Most, however, live within the households of their employers. For these workers, says Mr. Cholewinski, working conditions are likely to have worsened: "they are being required to perform more tasks, particularly in relation to cleaning, and working longer hours with less time off", he says. "They are also subject to greater restrictions on their mobility as families stay home, with the increase in teleworking and home-schooling during periods of lockdown".
Workers in this region were already vulnerable to abuse, as domestic work is excluded from labour laws in many countries. In Arab States that favour the kafala system – which requires foreigners to obtain the permission of their employer if they want to change jobs or leave the country – there is, says Mr. Cholewinski, a serious imbalance in the worker-employer relationship, which makes migrant domestic workers particularly vulnerable to situations of forced labour.
Signs of progress
The UN has been working to improve conditions for migrant domestic workers during the pandemic, alongside governments, employers and worker organizations, and other partners, to better understand the situation of migrant domestic workers, who have become even less visible than before due to the lockdowns introduced by many governments in the region.
In cases where migrant domestic workers have been deprived of incomes and livelihoods, the UN is working to ensure that all migrant workers, including domestic workers, are covered in the national responses to COVID-19.
At a local level, says Mr. Cholewinski, there are some signs of improvement in the way workers are treated: "there has been some progress in dismantling the kafala system, to make it easier for domestic workers to terminate contracts and to change employers, particularly in cases of abuse".
However, he notes that there is still a lot more that needs to be done at an international level: "the ILO is promoting ratification of its Domestic Workers Convention, which establishes the minimum level of treatment that should be afforded all domestic workers regardless of their nationality or immigration status. To date, it has not been ratified by any Middle Eastern countries".
Violence in Sudan's Western Darfur forces 2,500 into Chad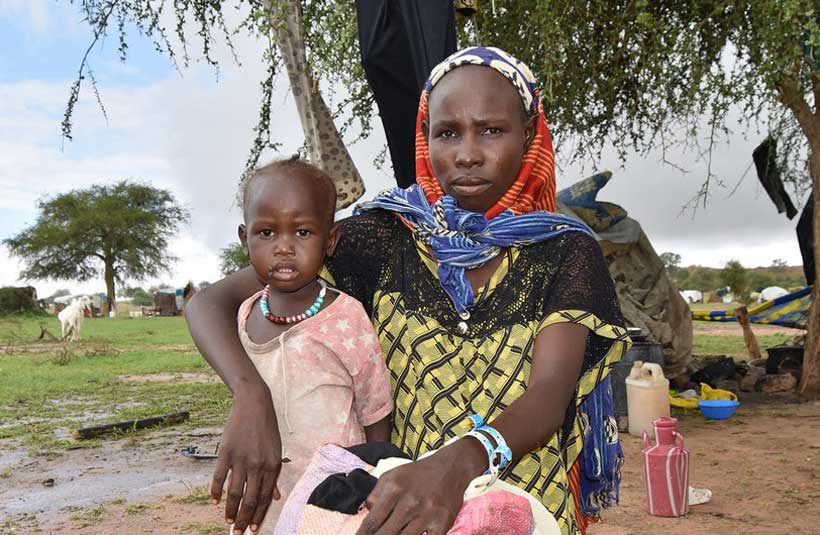 Recent clashes in Sudan's Western Darfur region has driven more than 2,500 people across the border into neighbouring Chad, the UN refugee agency (UNHCR) has reported.
According to UNHCR, more than 80 per cent of those arriving in the Chadian border town of Adré are women, children and elderly – many of whom have witnessed extreme violence.
Attacks, said to have been carried out by armed nomads in the town of Masteri in Western Darfur, killed 61 people from the Masalit ethnic community and injured at least 88 on 25 July. Houses were also reported to have been burned to the ground in the town and the surrounding villages.
"A 25-year-old woman told UNHCR staff that her husband was stabbed to death in front of her eyes and she had to run for her life with her three children, making the journey to Chad riding a donkey for one full day", Babar Baloch, a spokesperson for the agency said at Tuesday's regular media briefing, in Geneva.
About 20,000 affected within Sudan
In addition to those who fled into Chad, an estimated 20,000 people within Western Darfur in Sudan have been affected by the unrest – the majority of whom are women and children.
Mr. Baloch said that the situation has stabilized since the attacks but "remains unpredictable" and those displaced are still hesitant to return home and are demanding better security.
Federal authorities in the Sudanese capital, Khartoum, have reportedly deployed additional forces to control and calm the situation. A delegation from the Masalit community and Arab tribal leaders arrived in El Geneina, the capital of Western Darfur, from Khartoum on 4 August and is conducting peace talks between both sides, added the UNHCR spokesperson.
Response hit by heavy rains
In Chad, UNHCR, in collaboration with the Government and humanitarian partners, is relocating the refugees from the border areas to the Kouchaguine-Moura refugee camp further inland, where they will be provided with food, shelter, water and emergency relief items.
The camp will also provide access to hygiene and health, including isolation units, as part of the response to COVID-19, said Mr. Baloch.
The relocation, however, has been slow due to heavy rains and poor road conditions, with about 443 refugees arriving at the camp last week. The Kouchaguine-Moura camp is already hosting more than 6,000 Sudanese refugees who had arrived in February 2020.
Rains have also hampered efforts to assess the situation and organize a response to assist those affected in Sudan.