Russia's military doctrine is clearly closely related to European security – which is obvious even after the Cold War– and is in any case completely independent of the internal political configuration of the Russian regime.
Therefore, studying the evolution of Russia's military doctrine means predicting, a contrario, much of the strategic future of Europe and obviously of NATO as well.
A strategic future that is still tied to the USA's – and not only within the Atlantic Alliance – but which experiences situations that would have been unimaginable during the Cold War: the destabilization of the Mediterranean; the jihad; the Iranian-Saudi tension; the new role played by Israel; the more or less artificial "Arab springs", the new immigration from sub-Saharan Africa and, finally, China's New Silk Road.
All possible sub-military threats – obviously except for Israel's role – which, however, multiply the hotbeds of tension, while NATO is focusing again on the East-West confrontation, thus providing to the East a wide range of possible instruments which are automatically taken away from the West.
The last complete Russian military doctrine, however, was made public on December 25, 2015.
Before Russia's participation in the war in Syria and hence even before the new projection of Russian power onto the Mediterranean, partly resulting from Russia's relative success in Syria. In essence, Russia's last doctrine was conceived in a very different phase of the East-West confrontation.
We should not even forget – as happened in the West in 2018 and afterwards – the Russian development of advanced medium-long range weapons, capable – at least according to the Russian technical experts – of hitting the Atlantic Alliance and the United States with the maximum speed and effectiveness without warning and without triggering nuclear-type equilibria.
In this case, we are talking about as many as seven strategic weapons programmes, most of which are already known.
Furthermore the United States have put the INF aside, as well as the Intermediate Range Nuclear Forces Treaty. The new Strategic Reduction Treaty (START) is currently far from being defined and the rhetoric of the clash between the two former military empires seems to have reached its apex, now placed between rhetoric and reality.
Two cycles of sanctions for Syria and Ukraine have already been decided by Trump's Administration, both in relation to the poisoning of the former FSB agent Skripal, occurred in Great Britain in 2018, and to the use of the nerve agent Novichok, also in other situations.
We are obviously not in a position to ascertain whether these accusations are grounded, but it is interesting to note how these two sanction phases have been originated by a probable or alleged attack by the Russian Intelligence Services (not Armed Forces) against some of their former agents.
In any case, 2020 is always an end point for Russian military planners. Many things will be decided in the relations between East and West, based on the military doctrine developed this year.
Previously, with the start of the Serdyukov-Makarov military reform, 1.35 million military had as many as 52,000 elements dealing only with command and control activities, albeit of the traditional and bureaucratic type.
However, the real power and quantity of truly combat-ready Russian forces did not exceed 100,000 units.
Hence, on average, only 13% of the forces were combat-ready. In the Army the average rate was 17%, while it was 7% in the Air Force and 70% in the Navy.
In the Space and Strategic Missile Forces, however, 100% of units were combat-ready.
However, 55% of weapons were obsolete, at various levels. After that reform, however, Russia's geopolitical and strategic ideas are still the same: NATO's containment can be achieved only with the deterrence ensured by nuclear weapons; the doctrineis evolving towards the US-style network-centric warfare and finally the future of the Russian Forces will be based on their specialization in the counter-guerrilla warfare and the technological and operational organization of small units.
Moreover, the operations of the future are not designed to eliminate the enemy only physically, but also psychologically, culturally and in its stable relations with the civilian population. This is a typically "hybrid" factor.
According to Russia's current planners, in the hierarchy of threats there arethe clashes in the Post-Soviet Space.
Furthermore, Russia is particularly interested in the stability of Abkhazia and South Ossetia. Russian planners also imagine a "Falklands scenario" for the Kuril Islands, put in place by Japan.
Not to mention even an explicit "containment" of China which, obviously, cannot be achieved by connecting it to a nuclear threat.
The two external scenarios of primary interest for the Russian military planners are the Democratic Republic of Korea and the tension in Iran.
These are two possible points of entry into a narrow Russian strategic area, in which Russia's response would be immediate, probably even nuclear and direct.
Still today, other potential threats are operations such as those which were carried out by NATO in the two Balkan wars, as well as the French-Italian-British presence in Libya, and some Western direct operations towards Belarus and the Russian borders, especially in the old area between NATO and the Russian terrestrial area.
Despite this historical tension, which is now well-known, Russia does not believe there is any acceptable probability of clash between NATO and the Russian Federation, since Russia still thinks that nuclear deterrence is more than sufficient in this case.
Therefore, the other strategic goals of the reform started in 2008 were the reduction of the available Forces to only 1 million military; the elimination of the low usable Forces; the reduction in the number of officers and a new command and control chain.
Certainly there were also the goals of reaching a 100% rate of combat ready forces, as well as increasing the outsourcing of materials and non-essential activities to civilian structures, and defining a new weapons program for 2020 designed to update 70% of material. Now we are already in 2020.
It should be clearly underlined that- to a large extent – these reforms implemented since 2008 have been successful.
Therefore, also some non-negligible aspects of the Russian strategic doctrine are changing.
In particular, Russia thinks that the U.S. and NATO attitude has radicalized.
Above all with the "enhanced" use of sanctions, as well as with the spreading of the so-called "colour revolutions" in the post-Soviet area -which the Kremlin interprets just as if it were the "hybrid warfare" of the Westerners – and finally the increase of inter-State conflicts in the disputed areas between Central Asia and the borders of Georgia, Ukraine and Belarus.
In fact, some military groups, especially in the United States, have explicitly stated they want to "intimidate" the Russian Federation again, and later contain it according to the tradition of the Cold War and of the old "Telegram" sent by "X", alias George Kennan, in 1947.
Russian distrust towards the West which, however, Russia has already widely shown both in the military doctrines of 2015 (the year of its engagement in Syria) and in the subsequent "Concept of Foreign Policy" of 2006.
Here the small changes in terminology and doctrine are always decisive.
As early as 2015, the above stated General Gerasimov's doctrine underlined that "the use of non-military measures for the whole range of new conflicts is increasing".
That was, in fact, the mechanism used by Russia in Syria, at first, then in the Ukraine and, probably, also in Venezuela and in other countries of the world.
Hence, an "integrated defence" strategy, which combines political and not directly military actions with conventional operations or even visible or invisible advanced psywar or commando actions.
General Gerasimov defined it "a strategy which proactively weakens and defuses the threats to State security".
Hence we find here a strengthening of territorial defence, besides the coordination of the actions made by various State agencies, halfway between intelligence services and the organizations of the so-called "civil society".
In this sense, it was also referred to as the "strategy of restrained action".
It is a term that was originally used to define precisely the Russian operations in Syria. It means to wage and fight a war always with limited goals, using only a part of the military potential and only certain groups of the Armed Forces, as well as selectively hitting only some enemy's targets and groups which, however, are not necessarily military ones.
These are always joint operations, also with the use of nuclear weapons, which must be employed at such a level as not to trigger the enemy's equalizing countermove.
Moreover, the Russian doctrine of 2014 mentioned, for the first time, also private military companies, generically defined as "a characteristic of modern conflicts".
As General Gerasimov always maintain, private companies will be "a component of the increasing number of military players on the field".
Like the guerrilla groups, the "quasi-States", the various countries' Armed Forces. All operators on the battlefield at the same level as the "classic" ones.
In this context, Russia will increasingly use private military companies, which enable the Kremlin's planners to avoid being directly responsible for the operations and particularly to have the possibility of attributing important tactical operations to the sole willingness of their private "collaborators".
For Russia, the primary point between propaganda and strategy is the U.S. abandonment of the INF Treaty.
With the next doctrine, Russia will reaffirm its interest in resuming a complete START-type Treaty with the United States. With specific reference to the nuclear issue, however, the criterion is the classic one: "the launch, immediately after an attack," of a nuclear strike or of a conventional operation putting the Russian State in crisis.
Here the role played by the new weapons will be decisive anyway. Russia has the new Khinzal missile available, i.e. a ballistic air-to-ground or air-to-air, self-propelled, hypersonic and high-precision missile.
Russia has also the Avangard, previously known as Objekt 42020, available, i.e. a hypersonic glide vehicle that can be carried by continental ballistic missiles. The Burevestnik, previously known as Novator 9M730, a nuclear-powered surface-to-surface missile, is still operational, but there are some other weapons in advanced testing phase.
There are also significant evolutions in military robotics, in supercomputers and in semi-automated decision-making systems. This is another face of the future war, i.e. the use of "high-precision weapons and robotic instruments" – just to quote again General Gerasimov.
It is the technological face of hybrid warfare.
On the other side, in a mix of old and new theories, the U.S. strategists argue that "whoever controls Russia, rules the world" – a new version of Mackinder's old formula of power.
In the next Russian doctrine there will probably be no reference to NATO or the United States as "military threats on Russian borders", but both Western strategic entities will be regarded as mere "dangers".
The next Russian military doctrine will also deal with non-military instruments, which will probably be coordinated by an ad hoc structure combining traditional military commands and intelligence, as well as – most likely – an integrated command for psyops operations of a political nature.
In particular, the new hypersonic and high-technology weapons will be used for "sub-optimal" threats towards the enemies, without having to resort to weapons of mass destruction (WMD) or small or large nuclear weapons, and to change not only the military and strategic space, but above all the political complexion of the enemy forces on the ground.
We will have a theory of the strategic threat and political hegemony of the military spectrum, which will imply a set of instruments, organizations, and operations that is currently even hard to imagine.
Steering Russia-US Relations Away from Diplomatic Expulsion Rocks
As the recent expulsions of Russian diplomats from the US, Poland, Bulgaria and the Czech Republic demonstrate, this measure is becoming a standard international practice of the West. For the Biden administration, a new manifestation of the "Russia's threat" is an additional tool to discipline its European allies and to cement the transatlantic partnership. For many European NATO members, expulsions of diplomats are a symbolic gesture demonstrating their firm support of the US and its anti-Russian policies.
Clear enough, such a practice will not be limited to Russia only. Today hundreds, if not thousands of diplomatic officers all around the world find themselves hostage to problems they have nothing to do with. Western decision-makers seem to consider hosting foreign diplomats not as something natural and uncontroversial but rather as a sort of privilege temporarily granted to a particular country — one that can be denied at any given moment.
It would be logical to assume that in times of crisis, when the cost of any error grows exponentially, it is particularly crucial to preserve and even to expand the existing diplomatic channels. Each diplomat, irrespective of his or her rank and post, is, inter alia, a communications channel, a source of information, and a party to a dialogue that can help understand your opponent's logic, fears, intentions, and expectations. Niccolo Machiavelli's adage, "Keep your friends close and your enemies closer" remains just as pertinent five centuries later. Unfortunately, these wise words are out of circulation in most Western capitals today.
A proponent of expulsions would argue that those expelled are not actually diplomats at all. They are alleged intelligence officers and their mission is to undermine the host country's national security. Therefore, expulsions are justified and appropriate. However, this logic appears to be extremely dubious. Indeed, if you have hard evidence, or at the very least a reasonable suspicion that a diplomatic mission serves as a front office for intelligence officers, and if operations of these officers are causing serious harm to your country's security, why should you wait for the latest political crisis to expel them? You should not tolerate their presence in principle and expel them once you expose them.
Even the experience of the Cold War itself demonstrates that expulsions of diplomats produce no short-term or long-term positive results whatsoever. In fact, there can be no possible positive results because diplomatic service is nothing more but just one of a number of technical instruments used in foreign politics. Diplomats may bring you bad messages from their capitals and they often do, but if you are smart enough, you never shoot the messenger.
Diplomatic traditions do not allow such unfriendly actions to go unnoticed. Moscow has to respond. Usually, states respond to expulsions of their diplomats by symmetrical actions – i.e. Russia has to expel the same number of US, Polish or Czech diplomats, as the number of Russian diplomats expelled from the US, Poland or the Czech Republic. Of course, each case is special. For instance, the Czech Embassy in Moscow is much smaller than the Russian Embassy in Prague, so the impact of the symmetrical actions on the Czech diplomatic mission in Russia will be quite strong.
The question now is whether the Kremlin would go beyond a symmetrical response and start a new cycle of escalation. For example, it could set new restrictions upon Western companies operating in the country, it could cancel accreditation of select Western media in Moscow, it could close branches of US and European foundations and NGOs in Russia. I hope that the final response will be measured and not excessive.
The door for US-Russian negotiations is still open. So far, both sides tried to avoid specific actions that would make these negotiations absolutely impossible. The recent US sanctions against Russia have been mostly symbolic, and the Russian leadership so far has demonstrated no appetite for a rapid further escalation. I think that a meeting between Presidents Joe Biden and Vladimir Putin remains an option and an opportunity. Such a meeting would not lead to any "reset" in the bilateral relations, but it would bring more clarity to the relationship. To stabilize US-Russian relations even at a very low level would already be a major accomplishment.
From our partner RIAC
Russia becomes member of International Organization for Migration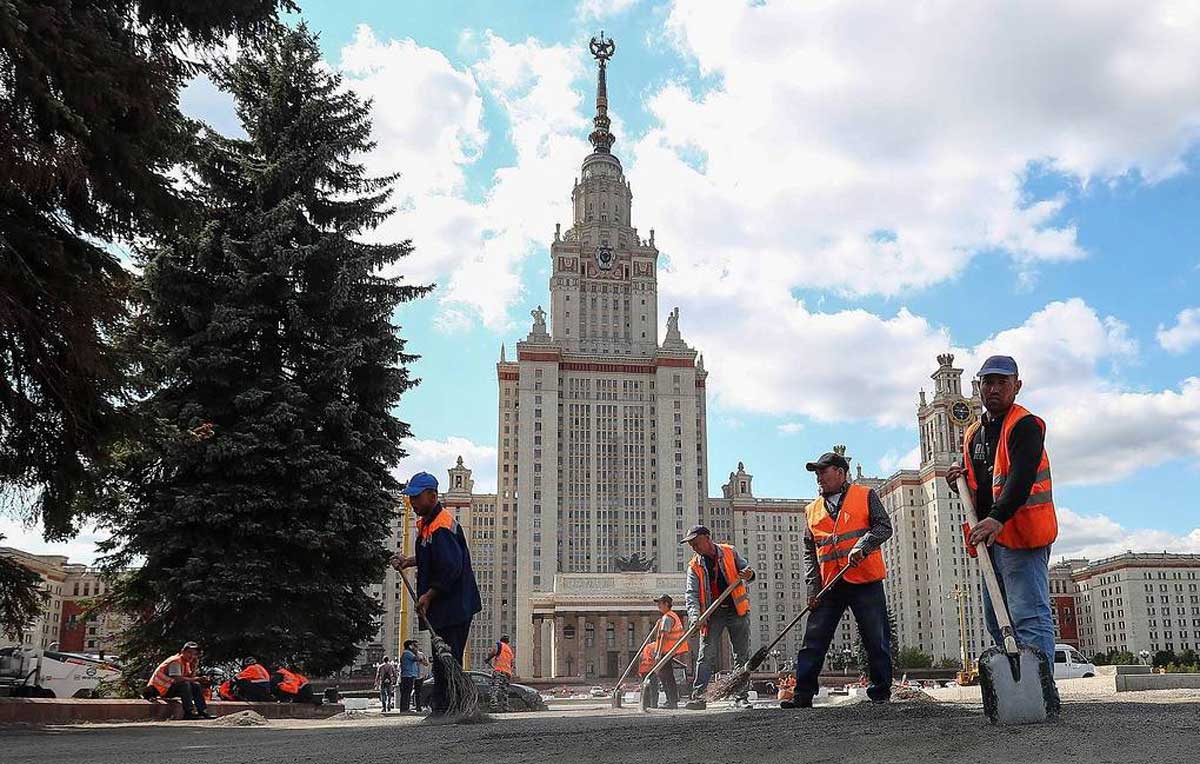 After several negotiations, Russia finally becomes as a full-fledged member of the International Organization for Migration (IOM). It means that Russia has adopted, as a mandatory condition for obtaining membership, the constitution of the organization. It simply implies that by joining this international organization, it has given the country an additional status.
After the collapse of the Soviet, Russia has been interacting with the IOM since 1992 only as an observer. In the past years, Russia has shown interest in expanding this cooperation. The decision to admit Russia to the organization was approved at a Council's meeting by the majority of votes: 116 states voted for it, and two countries voted against – these are Ukraine and Georgia. That however, the United States and Honduras abstained, according to information obtained from Moscow office of International Migration Organization.
"In line with the resolution of the 111th session of the IOM Council of November 24, 2020 that approved Russia's application for the IOM membership, Russia becomes a full-fledged member of the organization from the day when this notification is handed over to its director general," the Russian Foreign Ministry said in a website statement in April.
Adoption of the IOM Constitution is a mandatory condition for obtaining its membership, which opens "extra possibilities for developing constructive cooperation with international community on migration-related matters," the statement stressed in part.
It is significant to recall that Russian President Vladimir Putin issued an order to secure Russia's membership in the organization in August 2020 and submitted its Constitution to the Russian State Duma (lower house of parliament) in February 2021.
Headquartered in Geneva, the International Organization for Migration, a leading inter-government organization active in the area of migration, was set up on December 5, 1951. It opened its office in Moscow in 1992.
IOM supports migrants across the world, developing effective responses to the shifting dynamics of migration and, as such, is a key source of advice on migration policy and practice. The organization works in emergency situations, developing the resilience of all people on the move, and particularly those in situations of vulnerability, as well as building capacity within governments to manage all forms and impacts of mobility.
IOM's stated mission is to promote humane and orderly migration by providing services and advice to governments and migrants. It works to help ensure proper management of migration, to promote international cooperation on migration issues, to assist in the search for practical solutions to migration problems and to provide humanitarian assistance to migrants in need, be they refugees, displaced persons or other uprooted people. It is part of the structured system of the United Nations, and includes over 170 countries.
Senator Vladimir Dzhabarov, first deputy chairman of Russia's Federation Council (Senate) Committee on International Affairs, noted that the organization's constitution has a provision saying that it is in a nation's jurisdiction to decide how many migrants it can receive, therefore the IOM membership imposes no extra commitments on Russia and doesn't restrict its right to conduct an independent migration policy.
On other hand, Russia's full-fledged membership in IOM will help it increase its influence on international policy in the sphere of migration and use the country's potential to promote its interests in this sphere, Senator Dzhabarov explained.
Russia has had an inflow of migrants mainly from the former Soviet republics. The migrants have played exceptional roles both in society and in the economy. The inflow of foreign workers to Russia has be resolved in accordance with real needs of the economy and based on the protection of Russian citizens' interests in the labor market, according to various expert opinions.
The whole activity of labor migrants has to be conducted in strict compliance with legislation of the Russian Federation and generally recognized international norms.
State Duma Chairman Vyacheslav and Foreign Minister Sergei Lavrov and many state officials have repeatedly explained the necessity of holding of partnership dialogues on finding solutions to emerging problems within the framework of harmonization of legislation in various fields including regional security, migration policy and international cooperation. Besides that, Russia is ready for compliance with international treaties and agreements.
Relegating the "Russia Problem" to Turkey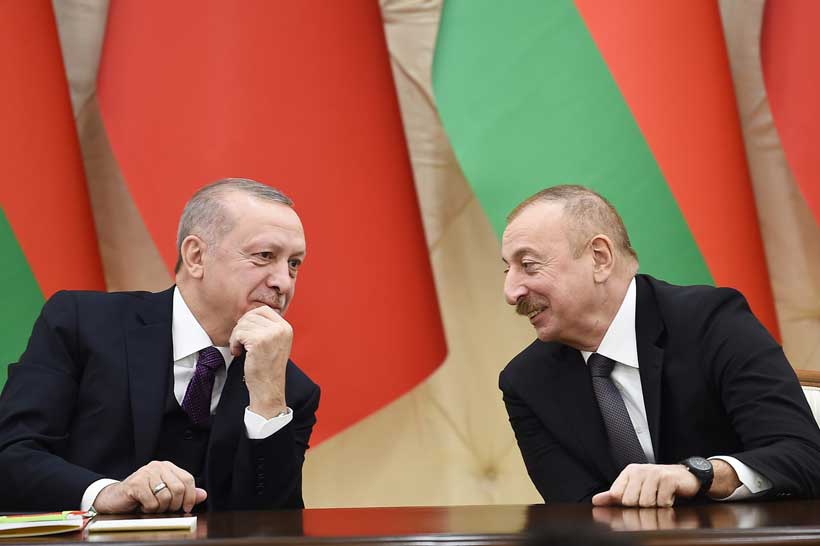 Turkey's foreign policy is at a crossroads. Its Eurasianist twist is gaining momentum and looking east is becoming a new norm. Expanding its reach into Central Asia, in the hope of forming an alliance of sorts with the Turkic-speaking countries — Kazakhstan, Uzbekistan, Kyrgyzstan, and Turkmenistan — is beginning to look more realistic. In the north, the north-east, in Ukraine, Georgia, and Azerbaijan, there is an identifiable geopolitical arc where Turkey is increasingly able to puncture Russia's underbelly.
Take Azerbaijan's victory in Second Karabakh War. It is rarely noticed that the military triumph has also transformed the country into a springboard for Turkey's energy, cultural and geopolitical interests in the Caspian Sea region of Central Asia. Just two months after the November ceasefire in Nagorno-Karabakh, Turkey signed a new trade deal with Azerbaijan. Turkey also sees benefits from January's Azerbaijan-Turkmenistan agreement which aims to jointly develop the Dostluk (Friendship) gas field under the Caspian Sea, and it recently hosted a trilateral meeting with the Azerbaijani and Turkmen foreign ministers. The progress around Dostlug removes a significant roadblock on the implementation of the much-touted Trans-Caspian Pipeline (TCP) which would allow gas to flow through the South Caucasus to Europe. Neither Russia nor Iran welcome this — both oppose Turkey's ambitions of becoming an energy hub and finding new sources of energy.
Official visits followed. On March 6-9, Turkish Foreign Minister Mevlüt Çavuşoğlu visited Uzbekistan, Turkmenistan, and Kyrgyzstan. Defense cooperation, preferential trade deals, and a free trade agreement were discussed in Tashkent. Turkey also resurrected a regional trade agreement during a March 4 virtual meeting of the so-called Economic Cooperation Organization which was formed in 1985 to facilitate trade between Turkey, Iran, and Pakistan. Though it has been largely moribund, the timing of its re-emergence is important as it is designed to be a piece in the new Turkish jigsaw.
Turkey is slowly trying to build an economic and cultural basis for cooperation based on the Turkish Cooperation and Coordination Agency founded in 1991 and the Turkic Council in 2009. Although Turkey's economic presence in the region remains overshadowed by China and Russia, there is a potential to exploit. Regional dependence on Russia and China is not always welcome and Central Asian states looking for alternatives to re-balance see Turkey as a good candidate. Furthermore, states such as Kyrgyzstan and Turkmenistan are also cash-strapped, which increases the potential for Turkish involvement.
There is also another dimension to the eastward push. Turkey increasingly views Ukraine, Georgia, and Azerbaijan as parts of an emerging geopolitical area that can help it balance Russia's growing military presence in the Black Sea and in the South Caucasus. With this in mind, Turkey is stepping up its military cooperation not only with Azerbaijan, but also with Georgia and Ukraine. The recent visit of Ukraine's President Volodymyr Zelenskyy to Turkey highlighted the defense and economic spheres. This builds upon ongoing work of joint drone production, increasing arms trade, and naval cooperation between the two Black Sea states.
The trilateral Azerbaijan-Georgia-Turkey partnership works in support of Georgia's push to join NATO. Joint military drills are also taking place involving scenarios of repelling enemy attacks targeting the regional infrastructure.
Even though Turkey and Russia have shown that they are able to cooperate in different theaters, notably in Syria, they nonetheless remain geopolitical competitors with diverging visions. There is an emerging two-pronged strategy Turkey is now pursuing to address what President Recep Tayyip Erdoğan sees as a geopolitical imbalance. Cooperate with Vladimir Putin where possible, but cooperate with regional powers hostile to Russia where necessary.
There is one final theme for Turkey to exploit. The West knows its limits. The Caspian Sea is too far, while an over-close relationship with Ukraine and Georgia seems too risky. This creates a potential for cooperation between Turkey and the collective West. Delegating the "Russia problem" to Turkey could be beneficial, though it cannot change the balance of power overnight and there will be setbacks down the road.