Moneyball: Is intuition the one thing that makes sports beautiful?
Looking from afar, Moneyball looks like a male-centric sport movie that teaches us about how baseball works. But looking more closely, it is a film about business and negotiation, vital skills for someone who wants to be a good team manager. Starring Brad Pitt, the film sticks with tough, middle-aged Billy Beane, a team manager of Oakland A's. He was recently defeated by the Yankees and found his team short-funded and losing star players to richer teams. Beane tried to find a solution for his team by turning to old, grizzled scouts who used intuition to pick good players, but ended up disappointed by the old-school system. Coincidentally, he met Peter Brand, a Yale graduated statistician who proposed a new way of organising team: to buy win and not players. Brand used statistic to find imperfect players who were underpaid, and by combining imperfections, both lead to team to break records of the decades with much less fund than other teams.
Data is the key factor in Beane and Brand's success. It is used to predict players' behaviour and create independent strategic moves that are combined to win the match. As Moneyball is mainly about the power of data in business success, this reminds me of one word that is frequently used these days: 'big data'. Actually, what Brand used is not really called big data because there are three factors that must be concerned when using this word. The first one is 'volume', big data must consists of a large amount of data that makes it impossible for traditional methods to process it. The second is 'variety'. There are many kinds of data, such as audio, video, text, Facebook posts, etc and this make the organisation of data more complex. The last one is 'velocity', means the speed of data generation. It refers to continuous and massive flow of data that happens simultaneously in a very short time. Social medias are one example of big data generation. When millions of people post on their wall all at once, the overflows of data begin and continue endlessly.
One thing about big data that captures my attention is that 'the importance of big data doesn't revolve around how much data you have, but what you do with it' [1] Big data is usually used to spot defects in the process, calculate risks in business plans, and identify potential selling (or in baseball, scoring) points. Beane and Brand used their statistical data, which is administered in traditional ways, to accomplish modern tasks that all statisticians dreamt to succeed in. The predated methods of Beane and Brand paved the way for other major league teams in bringing statistic in use and changed the way baseball works forever. This makes me think of one scenario: 'what if all the baseball records are fed to AI to create an absolutely winning team?'. The answer is more thrilling than I expected.
In the old days, scouts used intuition to pick good players. Their guts told them that some players were more talented than others and endless possibilities pop up in their imagination. 'Possibility' is a very powerful word because it comes with free will: the ability to choose between different possible courses of action unimpeded [2]. The scout knew they can choose players and design their game freely with their experienced minds and each player was free to act in the field to create a winning or losing game. Well, they could somehow predict the results but there was a significant space for unpredictable factors, and these unpredictable factors are vital for human conditions: we don't want to be like robots of which all the moves can be predicted. We want to be more than gears in a close-system machine. We want to be able to 'choose'.
It seems like the ability to choose is erased in the scenario I mentioned above. If one day AI learns how to predict absolute results of all games, that might be the end of baseball (and maybe all other sports). All the beautiful things about expectation will be gone. How can we be excited if there is nothing to expect? There will be no cheering and bets if we all know the prediction will be 100% correct. Gifts and hard works will only be reduced to numbers in sheets.
It's true that the movie highly valued statistic and this robotic method but in the end, Beane found himself losing in major leagues. This means calculation is not always correct, but can we comfort ourselves that it was because human abilities are beyond calculations? Or do we must admit that it was because the tools he had were not advanced enough? Intuition might be an old-school tool, but isn't it because of intuition that we have come this far? There are a lot more questions to be asked and these all will lead to the most important question: 'what makes human condition meaningful?'
[1] https://www.sas.com/en_th/insights/big-data/what-is-big-data.html
[2] https://en.wikipedia.org/wiki/Free_will
Art Is a Mirror Of The Magnitude Of Human Achievement
The 'From Culture for Peace to Culture of Peace' (known also as the Culture for Peace – Unifying Potentials for the Future) Initiative was once again participating in the 'Vienna Processes' conference series program by wishing to emphasize the importance of cultural diplomacy in the processes of creating and maintaining dialogue and the well-being of society.
On the historic date of March 08th – International Women's Day, a large number of international affairs specialists gathered for the second consecutive summit in Vienna, Austria. This leg of the Vienna Process event titled: "Europe – Future – Neighbourhood at 75: Disruptions Recalibration Continuity". The conference, jointly organized by four different entities (the International Institute for Middle East and Balkan Studies IFIMES, Media Platform Modern Diplomacy, Scientific Journal European Perspectives, and Action Platform Culture for Peace) with the support of the Diplomatic Academy of Vienna, was aimed at discussing the future of Europe and its neighbourhood in the wake of its old and new challenges.
This highly anticipated conference gathered over twenty high ranking speakers from three continents, and the viewers from Australia to Canada and from Chile to Far East. The day was filled by three panels focusing on the rethinking and revisiting Europe and its three equally important neighbourhoods: Euro-Med, Eastern and trans-Atlantic (or as the Romano Prodi's EU Commission coined it back in 2000s – "from Morocco to Russia – everything but the institutions"); the socio-political and economic greening; as well as the legacy of WWII, Nuremberg Trials and Code, the European Human Rights Charter and their relevance in the 21st century.
The event was probably the largest gathering since the beginning of 2021 for this part of Europe.
For this occasion, the selected work of artist Alem Korkut is on the Conference poster.This artist work with the motto/message: 'Sustainable Future – Quo Vadis?' is a standing part of the Initiative project. This previously launched initiative refers to the visual arts and the engagement of artists in the field of 'culture for peace and culture of peace'.
"Europe Future Neighborhood" Conference poster
In addition to the artistic visualization of the theme and message of the conference (same as it was a case with the first conference in the series 'Vienna Process'), this Conference leg was closed in the big hall of the Austrian Diplomatic Academy with a well-chosen artistic musical performance.
This time, conference participants and attendees were able to listen to the selected parts of Suite No. 1 in G major for solo cello from J.S. Bach, performed by Japanese artist Reine Hirano.As a solo and chamber musician she performs in concert halls worldwide, including the Konzerthaus in Vienna and the Suntory Hallin Tokyo.
It was to emphasize the importance of culture, science and arts as essential binding and effective tool of cultural diplomacy. Utilized to support dialogue, these types of interventions of the Culture for Peace– Unifying Potentials for the Future Platform already became a regular accompanying part of the 'Vienna Process', which makes it special – quite different from the usual conference forms of geopolitical, legal and economic contents.
Conclusively, art – indeed – is a mirror of the magnitude of human achievement, but also a message of how fragile those achievements are.
Useful Personal Statement Writing Tips for Art School
A personal statement is useful for admission into any college. It gives details about yourself in your own words. College administrators look for the talent you will bring to the college and other special abilities you may have.
Apart from the talent, you explain your reasons why you want to join the college. Arts college requires a more detailed personal statement. The student should cite some of their unique achievements and areas they have participated in during their high school education.
Introduce yourself
In the introduction, you should give a brief answer to the question about who you are. At this level, state what you are interested in achieving/study in your course. In other words, state why you want to study in the specific discipline.
In the introduction, you should give the reader an overview of the content they are about to read. It acts as an executive summary. The introduction should not exceed one chapter.
Your personal statement describes who you are and can help you get a chance to join your preferred college. Many university students who have no experience in personal statement writing worry about the structure and content to include.
Technology has provided solutions to educational needs and opportunities. You should use available resources to order your personal statement online. You may also order a personal statement by UK Writix. You can use the same site for other academic work as well, which includes thesis, essays, term papers and dissertations.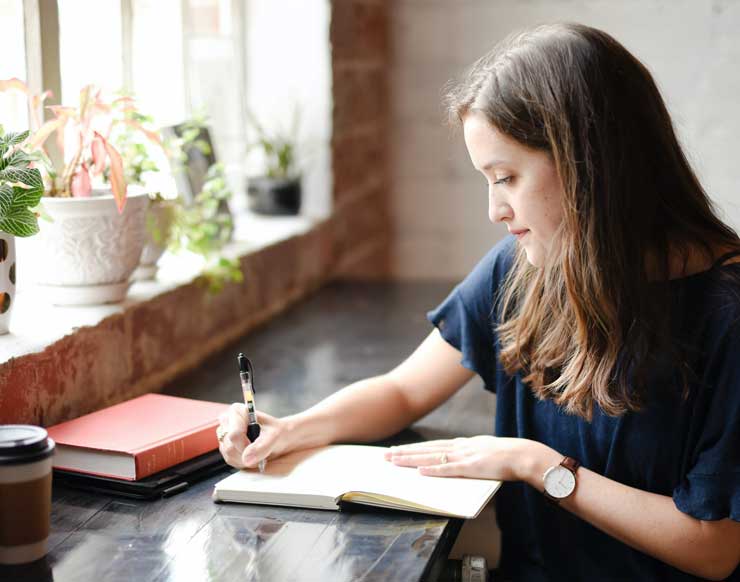 Give more detailed information in the body
The body should contain all the details about yourself and the course you are taking. Explain in detail the reason that makes you believe you qualify to study in the field. You should explain in detail any supporting evidence you have.
It can be in terms of the skills you might have gained from another institution or an expert. Include any work of art that you have produced. If it's a drawing, cite it in the statement, and if possible, take a photo of the drawing or painting and attach it as evidence.
State in detail why you want to study in that college. You may cite testimonials from some former or current students. It can be good reports that you have received from other people concerning the college. From the testimonials, state what expected benefits you will get from the college.
In the next paragraph, write about your future career goals. This part should include what you anticipate becoming in the arts industry. If you want to become a designer, state the gap you will fill and the kind of change you expect to stir in the field.
State how studying in college will help you become who you want to become. Go on and cite the subjects you have previously studied and their relevance with your course. If there are any experiences you have had with the course you want to study, list them as evidence.
If you have any relevant experience in the field, list it down. If you don't have any experience, you may list transferable skills like teamwork, management, and organizational skills. Include your hobbies and any other extra talent you might have, like sports.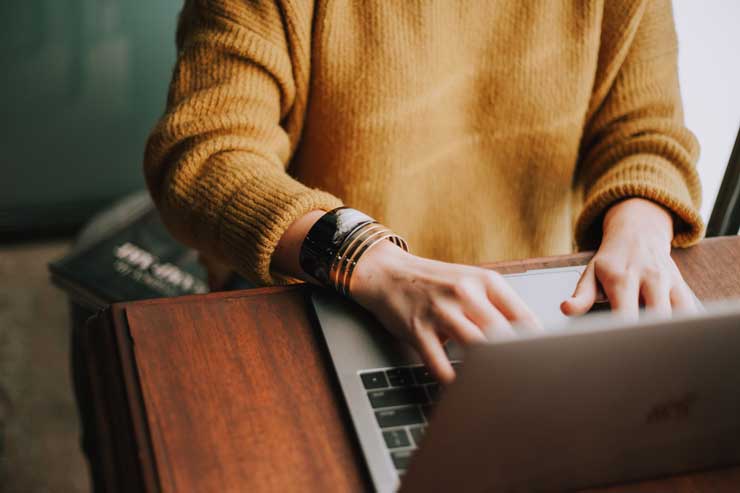 Conclude with a few sentences
The conclusion should confirm or reiterate the theme in your statement. It must convince the reader that you understand clearly what you desire to achieve. It would be a good gesture to thank the reader and show that you are positive about getting the chance to join the college soon.
Some do's and dont's of personal statement writing
Capitalize on your strengths – The purpose of the personal statement is to convince the reader that you are the right candidate to join the college. Your strengths will help give weight to the statement.
Use simple language – The administrators will be looking for your creativity and how you can follow structure. Use simple words and sentences.
Include every detail – Keep in mind every question that you need to answer and give correct answers.
Use one statement for each college – Do not replicate the same statement to different colleges. Instead, write a separate statement for each.
Avoid general phrases – Avoid general phrases like I like singing, I love painting and so on. Instead, give reasons why you like or love music or painting.
Conclusion
A majority of students who join arts college have special talents in various arts fields. College administrators are usually keen to discover the special talents of their expected students. That's one of the reasons why you should include every detail about yourself, your talents, and your achievements. Your statement should tell the truth about yourself and you must never exaggerate your skills or lie about who you are.
Experiencing Chinese Society and Culture
Today Chinese Culture and society is a combination of ancient traditions, customs, and modernized developed and also westernized lifestyle. The Chinese culture and traditions are ancient, its history has huge diversity and variety. Historically, Chinese society is rich in arts, science, and literature. The culture of china has maintained its unique identity till the beginning of western culture in the 19th century. The historical influence of Confucianism, Taoism, and Buddhism is the reflection in Chinese society and culture. Confucianism spread the love and rituals to give respect for society and social hierarchy. The characteristics of Chinese culture unchanged over the period despite the influences and several invasions from the outside. The philosophy of Confucianism stressed that people could be good if they follow the moral principles and made the rituals that respected the gods. In the hard times and war times, Confucianists emphasized carefully follow the traditions that could maintain unity within the society. historically, several Chinese rulers have adopted the core principles of Confucianism. During the Hans dynasty, Emperor Wu had encouraged the hierarchical social structures, the Emperor believed these principles would bring and also maintain the social harmony within the Chinese society throughout history. The Confucius philosophy was dominant during the Hans dynasty in ancient China. during this period the core principles were flourished and reached within the societal structures. The state ideology was based on Confucius's philosophy, it has improved the societal values and norms. During 500BC the teachings of Confucius have played an important role in shaping the character of Chinese society, shaping behavior, and the way of life of Chinese people. The main objective was to achieve societal harmony and social norms and values. Another core principle and value of Confucianism is forgiveness, compassion, and tolerance. Even today, Chinese society and academicians give immense respect and also promote the core principles of Confucius's philosophy.
Modern Chinese society and culture are rapidly influenced by western cultural values and traditions. It's quickly changing nowadays with popular American culture and other cultures of the world. The youth in urban areas are more influenced by popular western culture. Their lifestyle although reflects their wish to adopt the world's popular culture. This is the 21st century and era of globalization, no society in the world is pure now. The free flow of information through different sources of media has been influenced by the societal existing order. So the modern Chinese society especially in urban areas, developed cities are more likely to become modern, acceptance of new cultural values, lifestyles and easily adopt it.
Personally, it is my observation so far, I interact with general people in the market, train stations, shops, many other public places. The people more like to open to the world now. The youth want to interact with other cultures, curious to know about other people thinking, ideas. But in rural areas and the countrysides there still traditional societal norms and values exist. The people have strong connections with their family backgrounds and also the Confucianism. The strong family system, the hierarchy with the society, and obedience exist.
Here I want to share an example of Chinese modesty when I was doing volunteering in Wuhan railway station, the general people came to me and tried to speak, I just can speak, hello, thank you, bye-bye in Chinese, but still, they are complimenting on my excellent Chinese by saying that (your Chinese is very good). The Chinese people are excellent compliment givers and encouraging other people to learn. They never discourage, although they complement that, you are handsome, wow your nose is so big it's beautiful. Indeed the traditional Chinese traditional food, delicious and also healthy. The hotpot, although its too much spicy but its interesting to eat in the winter season.
In the winter season, when chilly temperatures and frigid winds prevail over the land, people like to eat food that instantly warms their bodies and lifts their spirits. For that, the hot pot is a delicious and hearty choice. Families or groups of friends sit around a table and eat from a steaming pot in the middle, cooking and drinking and chatting. The hot pot is not only a cooking method; it also provides a way of eating, it is also a cultural mode.However China has opened its doors to the world now, it means that society is more sophisticated and also the acceptance of new ideas and thinkings. The youth want to interact with the world and also want to contribute to the peace and development of the world's underdeveloped societies. The philosophy of Confucianism works here, dominance in every sector of society.
I would like to conclude by one sentence that yes there should be accepted for new ideas and values but also should promote their societal rich traditions and values to the world.