Vietnam: New WB Support for Higher Education and Urban Development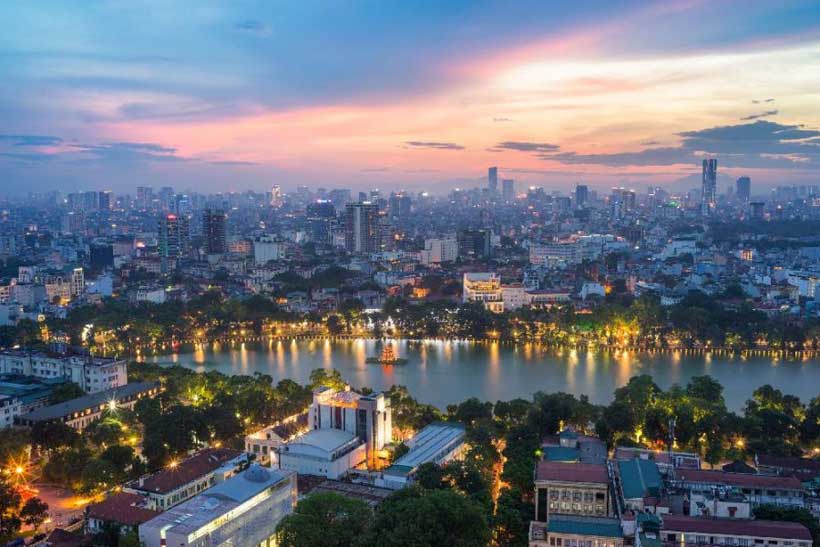 The World Bank Board of Executive Directors today approved financing for two projects worth a total of US$422 million to help build a climate-resilient city in the Mekong Delta and improve the quality of Vietnam's three national universities.
The Vietnam University Development Project, financed through a US$295-million credit, will improve teaching and research capacity at Vietnam National University-Hanoi, Vietnam National University-Ho Chi Minh City and the University of Danang. Through investments in modern infrastructure, cutting-edge equipment and knowledge transfer, it will help accelerate the transformation of these three universities into regionally competitive institutions with advanced teaching and research capabilities.
The Vinh Long City Urban Development and Enhanced Climate Resilience Project in Vinh Long Province, financed through a US$127 million credit, will improve access to infrastructure and connectivity and reduce flood risks in Vinh Long City's urban core. By building flood control and wastewater management systems and developing key transport links, it will better equip Vinh Long to function as an economically and physically integrated metropolitan area.
"Investing in human capital and urban development are among the top priorities of the World Bank's engagement in Vietnam," said Ousmane Dione, World Bank Country Director for Vietnam. "These two projects will help accelerate real progress in areas critical to sustainable growth for Vietnam: skilled workers and more efficient and greener infrastructure."
The university development project aims to address some key challenges faced by the higher education system. With the new funding, university infrastructure, once overcrowded and obsolete, will be upgraded to be modern, integrated, green and digital ready. The project, implemented in the three flagship universities, is also expected to enhance institutional capacity and to adopt new digital technology, in line with the national goals identified in the recently amended law on higher education and the upcoming 10-year higher education strategy.
The Vinh Long City development project will invest in resilient infrastructure and improved disaster risk management of Vinh Long City – a secondary city strategically located along the economic corridor that connects Ho Chi Minh City to the Mekong Delta. The project will help improve access to basic services such as drainage, wastewater collection and treatment and other green infrastructure and reduce the flooding risk exposed to 60 percent of the city's population. It will also develop three strategic roads that will serve as critical links in the city's road network.
These two credits are provided by the International Development Association (IDA).
World Bank Announces 'Mission Billion Challenge' Winners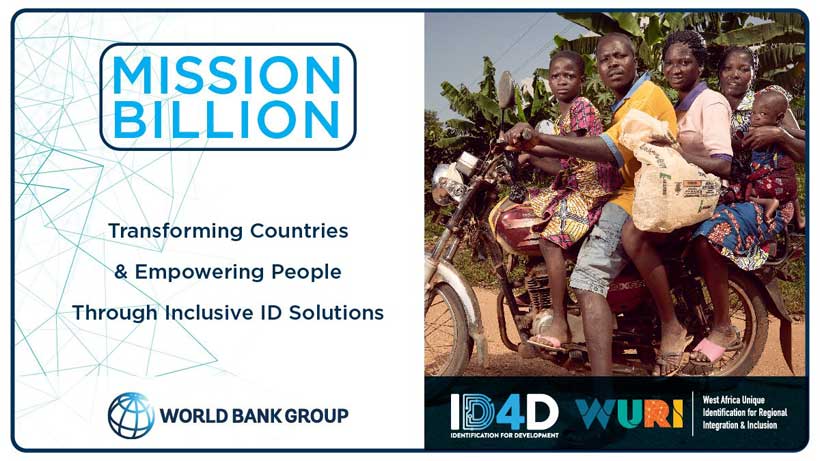 Leaders from around the world—including H.M. Queen Máxima of the Netherlands in her capacity as UNSGSA, the President of Estonia, and Ministers from Indonesia, Nigeria, Sierra Leone and Togo—called on countries to prioritize development of inclusive and trusted digital ID systems as part of a resilient recovery from the COVID-19 pandemic at the World Bank and IMF Annual Meeting event on October 21. The event also announced the winners of the ID4D Mission Billion Innovation Challenge to remove barriers to accessing and using such digital platforms.
Panelists highlighted how digital ID systems, together with a broader set of foundational digital infrastructure such as digital payments and platforms for trusted data sharing, can help build more resilient digital economies and societies when they are designed inclusively and with people at the center. Countries that had this infrastructure in place and accessible to people before the pandemic have been able to deliver emergency cash assistance to mitigate the impacts of COVID-19 more quickly and effectively, and maintain better continuity in services by shifting from physical to online delivery during lockdowns and quarantines.
"Now is the time for accelerated action: to get every person a digital ID that enables their access to services and ensures their privacy; and to have all countries prepared not only to respond better to the next crisis but to take advantage of the new opportunities being created by the digital economy," said Dr. Mari Pangestu, World Bank Managing Director for Development Policy and Partnerships.
"The crisis has created momentum in many countries to implement new ID systems, or boost coverage and strengthen the capabilities of existing ones. Sequencing and coordination are particularly important as the urgency of the pandemic might result in decisions not always being aligned across the government or with global best practices," said Queen Máxima, the United Nations Secretary-General's Special Advocate for Inclusive Finance for Development (UNSGSA).
Winners of the World Bank Group's Mission Billion Innovation Challenge were revealed, with a total of $150,000 in prize money and the opportunity to work with World Bank teams to further develop, pilot and scale their ideas. Given how the crisis has highlighted the critical need for digital ID systems and other platforms to work for all people, the theme of this year's Challenge was inclusion:
The Global prize sought new ways to enable vulnerable populations—such as people with limited digital access and marginalized women and girls—to obtain digital IDs and use them to verify their identities and access remote services. The top winners announced by Makhtar Diop, World Bank Vice President for Infrastructure, were Kiva Protocol, Mobile Vaani, and Special Olympics Nigeria, all three sharing first place and together addressing inclusion across the full identification lifecycle.
The WURI West Africa prize called for solutions to facilitate contributions to social insurance programs, such as pensions and savings accounts, by informal sector workers. The winners, announced by Mamta Murthi, World Bank Vice President for Human Development, were Naa Sika in first place and Tonti+ in second place.
About the Identification for Development (ID4D) Initiative
The World Bank Group's Identification for Development (ID4D) Initiative helps countries realize the transformational potential of digital identification. ID4D works with countries and partners across sectors to enable all people to exercise their rights and to access services by closing the gap in identification for the estimated 1 billion people currently without any proof of identity, and improving the quality and utility of digital identification and civil registration systems in line with the Principles on Identification for Sustainable Development. ID4D has three pillars of activity: country and regional engagement; thought leadership; and global convening and platforms. ID4D is supported by the Bill & Melinda Gates Foundation, the UK Government, the French Government, and the Omidyar Network.
About the Mission Billion Challenge
In its second year, Mission Billion, supported by MIT Solve platform, aims to spur practical and innovative solutions to challenges developing countries face in implementing digital ID systems. It is hosted by the World Bank Group's Identification for Development (ID4D) Initiative and supported by the Bill & Melinda Gates Foundation, the UK Government, the French Government, and Omidyar Network. This year attracted 370 solutions from academics, entrepreneurs, scientists, and technologists based in 59 countries. The 2019 edition focused on privacy and user empowerment of their identification.
A framework agreement of cooperation between IsDB and Standard Chartered Bank
IsDB President Dr. Bandar Hajjar and M. Sunil Kaushal, CEO for Africa and Middle East, Standard Chartered Bank (SCB), signed a Memorandum of Agreement to participate in IsDB's Restore Track Program aimed to supporting IsDB's member countries' private sector through stimulus packages to the economic sectors most impacted by the CoVID19 pandemic.
This agreement leverages on IsDB's $2Bn "COVID Guarantee Facility" to establish an operational cooperation framework for IsDB and SCB to facilitate financing arrangements to IsDB's Member Countries.
The COVID pandemic has disrupted international financial channels and put pressure on hard currency inflows to Emerging Markets. This pressure led to considerable limitations of the private sector's access to financial liquidity. Combined with the loss of income due to reduced demand, the health crisis poses unprecedented challenges to the private sector and especially SMEs.
Through its cooperation with Standard Chartered Bank, IsDB aims to help alleviate some of these pressures by providing blended lines of finance to local banks at competitive prices.
"I am glad to see our, already strong, relationship with Standard Chartered Bank further strengthened with this unique and innovative partnership" stated H.E IsDB's President, Dr. Bandar Al Hajjar. He also expressed his firm conviction that SCB's funding expertise added to IsDB de-risking guarantees will make a lasting impact for IsDB's Members Countries.
M. Sunil Kaushal expressed his thanks to IsDB for the developing partnership between the two institutions noting that IsDB is the first Bank to sign such agreement with SCB. He also expressed his strong commitment to support IsDB member countries to fight COVID-19.
Both agree that this "out of the box" partnerships between MDBs and the private sector are now necessary to overcome the challenges of our times.
The Islamic Development Bank (IsDB) is a multilateral development bank (MDB) counting 57 member countries across four continents – touching the lives of 1 in 5 of the world's population.
IsDB works to improve the lives of those it serves by promoting social and economic development, delivering impact at scale. IsDB is one of the world's most active MDBs, and global leaders in Islamic Finance, with a AAA rating. Headquartered in Jeddah, Saudi Arabia, IsDB is a truly global institution with major hubs in Morocco, Malaysia, Kazakhstan and Senegal; and gateway offices in Egypt, Turkey, Indonesia, Bangladesh and Nigeria.
Standard Chartered Bank (SCB) is a leading international banking group, with a presence in 60 of the world's most dynamic markets and serving clients in a further 85. SCB's purpose is to drive commerce and prosperity through it unique diversity, and heritage; and values are expressed in it brand promise, "Here for good".
Standard Chartered PLC is listed on the London and Hong Kong Stock Exchanges.
Solutions to accelerate renewables integration and power system resilience
Singapore and the International Energy Agency today co-hosted the second Global Ministerial Conference on System Integration of Renewables (SIR). The Conference was held as part of the Singapore International Energy Week (SIEW) 2020.
This is the first SIR Ministerial Conference to be held in Asia. Under the theme "Investment, Integration, and Resilience: A Secure, Clean Energy Future," the SIR Ministerial Conference brought together close to 30 Energy Ministers, global CEOs and thought leaders to discuss emerging issues in the acceleration of renewables integration and power system resilience with a strong focus on Asia and Southeast Asia. The IEA also launched its new report on electricity security, Power Systems in Transition, at the Conference. The report provides important recommendations on modernising power grids for greater reliability and flexibility.
Singapore's Minister in the Prime Minister's Office and Second Minister for Trade & Industry, and Manpower and co-Chair of the SIR Ministerial Dr Tan See Leng said: "International cooperation and public-private partnerships remain vital as we navigate towards a more sustainable energy future. As we address the urgent need to future-proof our systems to create more resilience and flexibility, we must also increase the share of, and enhance the integration of renewable energy in our energy systems. We look forward to working with the IEA to advance global energy transitions."
"The IEA is pleased to partner with Singapore for the 2nd Ministerial Conference on System Integration of Renewables as the country sits at the heart of Asia, a region that will be critical in shaping the future of global energy markets," said Dr Fatih Birol, the IEA Executive Director. "Today, we shared important lessons from across Asia and beyond on how best to integrate growing shares of wind and solar into power systems while maintaining security of supply. This will be crucial if renewables are to become the fundamental cornerstone of global clean energy transitions."
Singapore's cooperation with the IEA has deepened significantly since it became an Association country of the IEA in 2016. Singapore and the IEA have co-hosted many innovative initiatives and programmes to advance the global energy agenda. These include the training programmes under the Singapore-Regional Training Hub, the Singapore-IEA Forum and the Capacity Building Roadmap on Energy Investment and Financing for ASEAN.