World Bank Supports Jobs, Skills Development and Digital Transformation in Ghana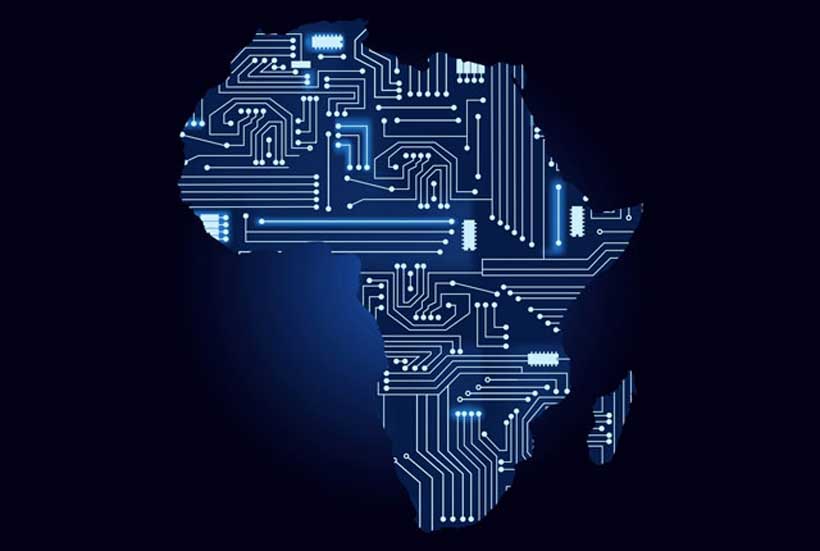 The World Bank's Board of Executive Directors approved $315 million from the International Development Association (IDA)* to support job creation, skills development and digital transformation in Ghana. This financing includes $200 million for the Ghana Jobs and Skills Project and an additional financing of $115 million for the eTransform Ghana Project.
"The two projects are aligned with the priorities of the Government's Coordinated Programme of Economic and Social Development and are even more relevant and timely in the current COVID-19 context. Restoring jobs and livelihoods for micro, small and medium enterprises is critical for promoting the economic recovery of the country and is at the heart Ghana's COVID-19 response," said Pierre Laporte, World Bank Country Director for Ghana.
The Jobs and Skills project will provide apprenticeship and entrepreneurship training to develop skills and assist apprentices with self-employment activities or help them secure employment opportunities and strengthen linkages to trade associations. The project will also provide training, grants, entrepreneurship activities to micro and small enterprises and help establish a functioning Ghana Labor Market Information System, a public database which aims to capture information on employers and workers and provide regular data and information on the jobs landscape in Ghana.
"In addition to supporting enterprises, the project will also upgrade district Public Employment Centers which have been mostly neglected, and also establish 16 additional centers across the country. Through these centers, it will provide information services to employers and job seekers for matching entrepreneurs and enterprises for enterprise development and job creation," said Iffath Anwar Sharif, World Bank Practice Manager for Social Protection and Jobs Global Practice.
The additional financing for the ongoing eTransform Ghana Project will improve the efficiency and coverage of government service delivery. Activities to be scaled up include digitization of archives and other public records; increase in internet bandwidth for district health centers and hospitals and other government services in 254 districts. The project will also provide computer labs and networking for enhanced remote learning in two new universities and in 200 senior high schools located in areas which do not currently have these facilities. Automation of the Judiciary, and the development of an integrated information management system for the Office of the Attorney General and the Ministry of Justice will reduce the need for face-to-face meetings and facilitate remote working. The scale-up of eProcurement to all government ministries, departments and agencies will ensure business continuity and reduce the requirement for physical travel.
"The project will help underpin a comprehensive COVID-19 digital response by increasing broadband provision in underserved parts of the country and preventing service disruptions," said Michel Rogy, World Bank Practice Manager, Digital Development for Africa and Middle East.
Discrimination in the air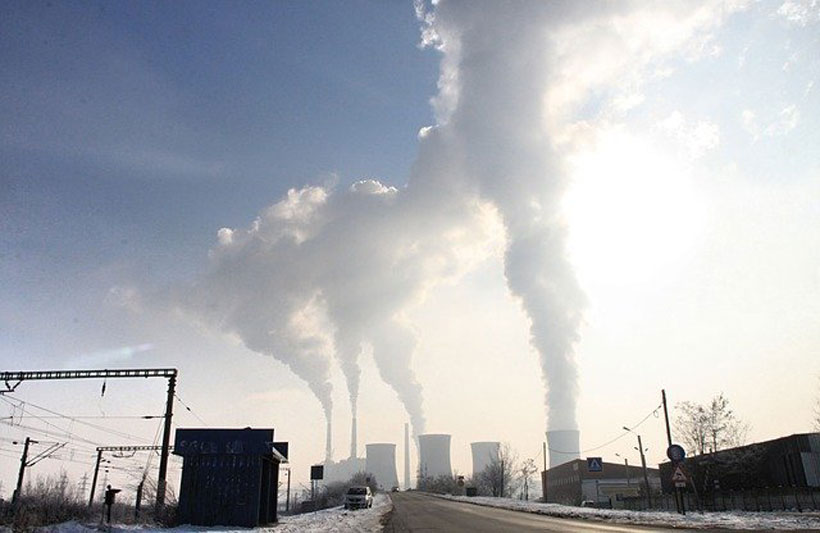 Nine out of 10 people globally breathe polluted air, causing about 7 million premature deaths every year. On 7 September 2020, the United Nations observed the first International Day of Clean Air for blue skies. This article is part of UNEP's continuing coverage of air pollution and its impact globally.
Over 40 per cent of the U.S. population – about 134 million people – face health risks resulting from air pollution, -according to the American Lung Association. The burden is far from evenly shared. Studies show that in the United States, people of color and low-income communities face a significantly higher risk of environmental health effects, highlighting that the impacts of air pollution are experienced unequally throughout the country.
People of color are more likely to live in areas affected by pollution and high road traffic density, increasing risks to their health. As prominent American environmental justice activist and leader Robert D. Bullard emphasizes, race and place matter.
For example, along the Mississippi River in the southern United States, there is an area with some of the worst air pollution in the country. In the stretch between New Orleans and Baton Rouge Louisiana, many people live right next to several high-polluting industrial plants. Residents, who are predominately Black, have seen significant cancer clusters, with cancer risks in the area reaching up to 50% more than the national average. In St. John the Baptist parish alone, an area of about 2 square miles, the cancer rate is about 800 times higher than the American average.
Similarly, New York City neighborhood Mott Haven, home to mainly LatinX and Black families, has a very high level of air pollution from traffic, warehouses, and industry. Residents in Mott Haven face some of the highest rates of asthma cases and asthma-related hospitalizations in the country, especially among children.
Often, communities experiencing high levels of air pollution are among the most vulnerable, facing poor access to health services, limited economic opportunity, more polluted work environments and racial injustices. Comprehensive policies are needed to address these interrelated challenges.
"There is a strong correlation between socioeconomic factors and risk of air pollution," said Dr. Barbara Hendrie, Regional Director for UN Environment Programme North America. "Recognizing this, and the disproportionate impacts of air pollution throughout the United States is a critical part of developing effective solutions."
On the first-ever International Day of Clean Air for blue skies in September, the UN Environment Programme called upon governments, corporations, to civil society and individuals, to take action to reduce air pollution and bring about transformative change.
Air pollution does not have to be a part of our collective future. We have the solutions and must take the necessary actions to address this environmental menace and provide #CleanAirForAll.
ADB Helps Boost Philippine Military's COVID-19 Testing Capacity
The Asian Development Bank (ADB) has donated two coronavirus disease (COVID-19) testing machines that can each test nearly 100 people per hour to the Armed Forces of the Philippines (AFP) to support the country's response to the COVID-19 pandemic.
The real-time Polymerase Chain Reaction testing machines will be installed in the Philippine Army Molecular Laboratory in Fort Bonifacio, Taguig City. The laboratory will support the COVID-19 testing of AFP personnel in Metro Manila as they continue to play a key role in reducing the spread of the virus.
"ADB supports the Philippine government's strategy to prevent and control COVID-19 by expanding testing, particularly in hardest-hit Metro Manila and surrounding provinces," said ADB Director General for Southeast Asia Ramesh Subramaniam. "We have seen military personnel in action on the frontline from the beginning of the pandemic and we hope the new testing machines will help ensure the safety of AFP's essential workers."
For more than 7 months, the military has played a key role in implementing official COVID-19 control measures in the Philippines. They operate checkpoints, distribute food, and manage local quarantine regulations. The government is seeking to raise its daily COVID-19 testing capacity to about 50,000 by the end of the year, compared with nearly 31,000 as of 15 August.
Procurement of the testing machines, at $35,000 each, is part of ADB's $5 million Rapid Emergency Supplies Provision Assistance to the Philippines, approved in March 2020. The program is known locally as Bayan Bayanihan. The program involved ADB working closely with AFP to urgently deliver emergency food assistance to around 162,000 vulnerable households in Metro Manila and nearby provinces in April and May 2020. This innovative program successfully brought in additional resources from private and philanthropic organizations.
On 24 April, ADB approved a $1.5 billion loan to help the Philippine government fund its COVID-19 response program and strengthen the country's health care system in its fight against the pandemic. Other support includes a $3 million grant on 14 March to build a pandemic laboratory in the Jose B. Lingad Memorial General Hospital in San Fernando, Pampanga that can process 3,000 COVID-19 tests daily. Equipment for the new laboratory was airlifted by the Philippine Air Force from Shenzhen, the People's Republic of China, in April at the height of the strictest lockdown in Metro Manila due to the pandemic.
On 27 April, ADB approved a $200 million loan to help the government provide emergency cash subsidies to vulnerable households amid the pandemic. A $125 million loan was approved by ADB on 25 August to help the Philippines improve health services across the country through medical equipment and supplies procurement, upgrade, and related training.
Tech-Driven Changes in Job Markets Threaten Social Contract with Workers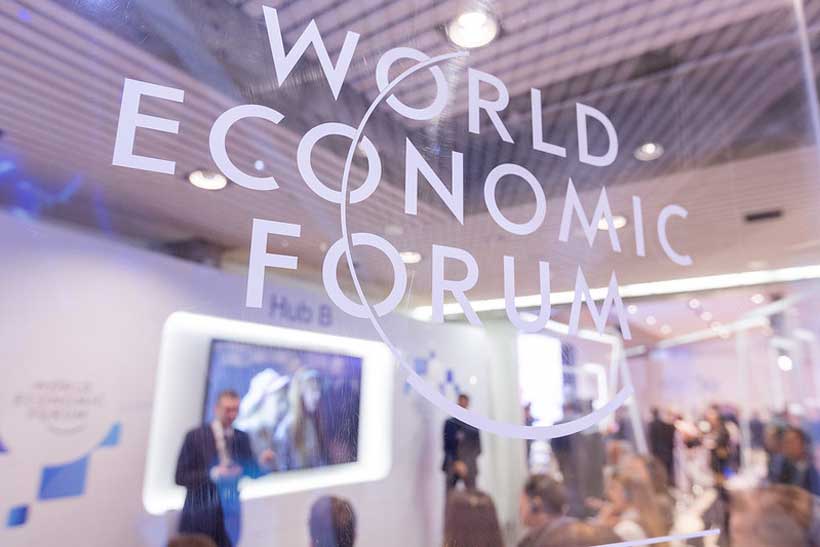 "Technology has a major, if not the most important, role in shaping the future of work," said C. Vijayakumar, President and Chief Executive Officer, HCL Technologies, on day two of the World Economic Forum's Jobs Reset Summit 2020.
In the next five years, machines will displace an estimated 85 million jobs but create around 97 million new jobs across 15 industries and 26 economies, according to the Forum's Future of Jobs Report 2020. The global recession driven by COVID-19 has accelerated this trend and created a highly uncertain outlook for global labour markets.
"The fact that technologies potentially allow us to work anywhere, anytime sounds extraordinarily attractive," said Guy Ryder, Director-General of the International Labour Organization (ILO). "But if it similarly would allow someone to tell me that I must work anywhere, anytime, regardless of my own choice, it's somewhat less attractive." Ryder added that the gig economy – as revealed by the pandemic – has created "extraordinary vulnerability in the world of work, not just in the developing world, but also "in the attics of Manhattan." Freelancers are not clear about their employment status and can find themselves falling through the gaps of social protection systems. "The 21st-century employment model…looks a lot like the 19th century," he said, adding: "it took us a century to build the institutions to put some decency into that business model."
Sharan Burrow, General Secretary of the International Trade Union Confederation, warned that "Internet-mediated platform jobs are absolutely breaking down wages and conditions." Burrow called for a new social contract between workers, employers and governments to ensure that every working person enjoys an adequate minimum wage for a maximum number of hours worked, universal social protection and occupational health and safety as a fundamental right. She called for an end to employer impunity, with "mandated due diligence around workers and their rights", including sufficient grievance procedures and remedies. Collective bargaining has collapsed, with 75% of people reporting that their incomes have stagnated or gone backwards since the late 1980s. Unless we rebuild those commitments, we won't have a fair economy, said Burrow, concluding: "Flexibility doesn't mean exploitative work."
What is needed is massive investment in people, workplaces and jobs in growth industries. People need skilling and reskilling. In particular, governments and companies must "invest in social protection – the most effective lubricant of change," according to Ryder. He pointed out that change has been bad for too many people, so they are more likely to embrace change if they are reassured they won't fall through the cracks in the process. Meanwhile, workplaces need re-engineering, by which Ryder means better laws and regulations to protect workers. And more investment needs to go into areas with the greatest potential for job growth, including green technologies, the care economy, infrastructure and the rural economy.
Increasing public investment by 1% of GDP in advanced and developing economies would create up to 33 million new jobs, said Burrow, citing the International Monetary Fund. "We can double that by investing in care," she added. Vijayakumar embraced the potential of low-carbon technologies, saying: "The 21st century will be marked by the sustainable economy – tech companies have a huge role to play to create these new jobs in the intersection of climate change and public services, as well as consumer products."