Safeguarding Your Mailbox from Spam, Hack & Phishing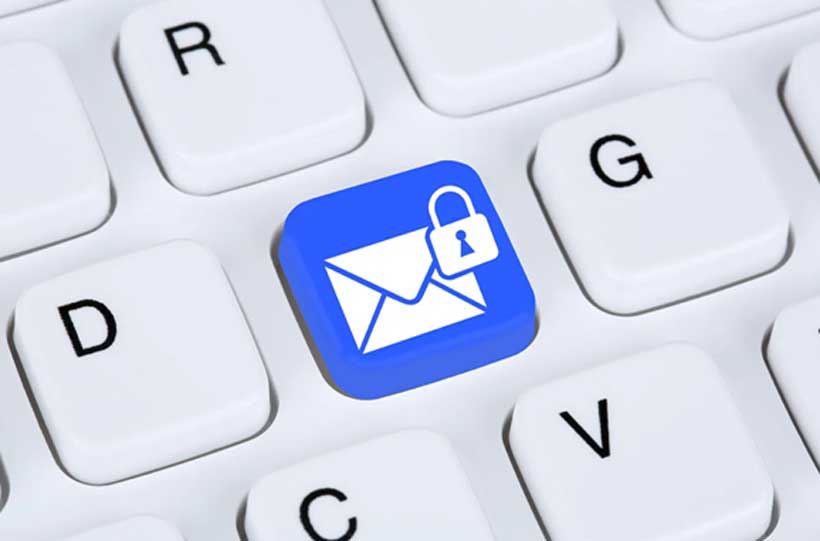 An email goes a long way before getting to the addressee. After all, malicious software may be introduced in this chain or the server owner intentionally takes certain actions to obtain confidential information and damage the mail server by sending spam. In addition, the recipient may be an attacker and use the information received for a personal gain.
However, that's not all. An additional problem is associated with the massive use of personal mobile devices to access corporate mail services. In the case of a device hack, the company's reputation is damaged and important information is lost or stolen. Luckily, all problems can be solved comprehensively. There are email protection systems and the spam email checker Cleantalk email checker that can help you do that.
Email Security Methods
Comprehensive protection of information is aimed at the following tasks:
Ensuring the unhindered receipt of letters by the addressee, without the possibility of their interception, opening, reading, as well as the prevention of possible forgery;
Protection of information sent via e-mail from its distribution by an attacker without the knowledge of the sender;
Blocking and the automatic deletion of spam email entries and attempts to hack a mail server.
To achieve all the above goals, traditional cryptography methods are used, while protection against possible forgery involves the use of the electronic digital signature. The technical side of the security issue most often involves the installation of a special, independently compiled software module (plug-in) for the mail client. This is usually enough because this small-sized additional software automatically encrypts letters and signs them. Possible vulnerabilities in such a set of security measures appear only in the following cases:
The installation of clearly weak cryptographic algorithms;
Malfunctioning cryptographic algorithms or protocols involved;
Bookmarks originally made by the attacker into cryptographic algorithms that make it possible to crack email;
Actions of a virus capable of intercepting an already decrypted message on the device of the addressee or gaining access to the keys of the sender's machine.
With an integrated approach to protecting mail or when using professional solutions, these vulnerabilities are identified and eliminated.
Antispam Action Algorithm
After checking the received message, the solution determines its status: spam, possible spam, or not spam. When analyzing email contents, the following assessment criteria are applied:
The blacklist of senders, as well as the list of spam phrases – If the sender is not present in the blacklist and contains no content considered as spam, the email is marked as not spam. If a sender is listed in the blacklist or there are "no-go" phrases in the email, the letter is blocked and doesn't land in your mailbox.
Headers – The header text is analyzed using the special algorithm, embedded images and links are checked as well.
Email structure – By analyzing the email structure, its status can be determined as well.
Some services also check the IP address of a sender. In case the same IP is involved in many "email-sending" operations within a short period of time, it is considered a spam bot and all its activities are blocked on your end.
Modernizing data collection enhances resilience of statistical offices in times of crisis
A virtual UNECE workshop concludes today in which experts on surveys, censuses and alternative data collection methods have revealed their brand-new learning about the best ways to maintain core data collection, and collect newly-demanded data, in the midst of the Covid-19 pandemic.
The need for statistics isn't put on hold during a national or international crisis—in fact demand increases, as decision-makers rely on numbers to guide their next moves. National statistical offices (NSOs) are experienced in maintaining business continuity in the face of adversity, be it hurricanes, earthquakes, civil unrest or political upheaval. But never before have so many NSOs had to deal with a situation that has placed such enormous and wide-ranging restrictions on their ability to collect data. The businesses that provide economic and labour force data have been closed; the staff that conduct surveys and analyze data have been locked-down in their homes, with new staff hired and trained online; survey-takers and respondents have had to observe new and changing health protection rules such as social distancing and wearing personal protective equipment; and supply chains have been disrupted for the basic items needed to gather data, such as paper for printed questionnaires or tablets for electronic data gathering.
Maintaining essential data collection
From the very beginning of the Covid-19 pandemic, the official statistics community has recognized how crucial it is to maintain data collection. Users of official statistics, from banks to businesses and from politicians to school pupils, still expect to be able to look up basic figures such as GDP, population, migration, unemployment. They expect these figures to be reliable and comparable with those they used before the pandemic. And they expect them to reflect the new realities of the current situation, such as current unemployment and earnings figures.
Presenters in this week's UNECE workshop outlined the lengths they have gone to to keep gathering data. In Mexico, the pandemic struck as the country's census was underway. New social distancing rules meant some census enumerators had to call out questions to respondents through their windows. In the Netherlands, an online portal was developed and tested at speed to gather data from businesses without traditional surveys. Ireland, Italy and Poland have employed a variety of techniques to communicate with respondents to secure their vital responses to surveys, from sending postcards and handwritten notes to increased use of telephone calls. Discussions revealed that the more advanced an NSO was before the pandemic in their move towards modern modes of data collection (electronic devices, Internet responses, video interviewing and so on), the easier it was for them to make the changes required by the Covid restrictions.
Collecting new data to measure new phenomena
The world has changed in countless ways since the onset of the pandemic. Responding to these changes requires information about things that previously were not measured—or at least not by national statistical offices. NSOs have found themselves at the centre of nationwide efforts to collect, coordinate and disseminate statistics on the virus itself—cases, tests, hospital admissions, mortality rates. And new survey questions or whole new surveys have sprung up across UNECE countries to gather data about the impacts of working from home and school closures on mental health, gender-based violence and unpaid care work; the economic fallout of business closures and furloughs; and the envionmental impacts of reduced mobility and industrial activity.
Examples showcased in this week's event included new questions on covid impacts in Finland's Consumer Confidence Survey; and new modules in a plethora of surveys in Poland on science, technology, culture, tourism and civil society. In the United Kingdom, a Business Impact of Coronavirus Survey was developed and conducted every two weeks starting in early March.
Long-term impacts on data collection
The UNECE programme on modernizing official statistics has for close to a decade supported countries in making a transition to using new modes of data collection, new data sources and new methods for integrating data from multiple sources. For many NSOs the pandemic has accelerated this transition, forcing the hands of cautious offices where the alternative may have been to stop collecting data altogether. The pace of change has been rapid, with one participant stating "we have had a greater impact in six months than in our whole careers so far". While the panoply of new tools, techniques and statistical products may in time settle as the pandemic runs its course, the steps taken across the UNECE region in the direction of statistical modernization are undoubtedly permanent.
World Bank Supports Digital Connectivity in Haiti to Build Resilience
The World Bank's Board of Executive Directors approved today a US$60 million grant from the International Development Association (IDA) for the Haiti Digital Acceleration Project. This financing aims to increase access to broadband services in Haiti and establish the foundations of digital resilience to respond to health, climate and economic shocks.
"The COVID-19 crisis has highlighted the essential role that digital technologies play both during and after crisis. More widespread and affordable internet access could make Haiti more resilient to future shocks," said Anabela Abreu, World Bank Country Director for Haiti. "The World Bank is supporting Haiti to increase access and affordability of digital services, while building the necessary skills for digital literacy. Increased broadband connectivity can help drive innovations and new industries that create jobs."
The lack of affordable and reliable internet connectivity is a key constraint to inclusive growth in Haiti, as only 35 percent of the population has access to broadband internet. The Haiti Digital Acceleration Project will address key bottlenecks to digital development, and help develop the digital economy as a driver of growth, a stronger recovery from the COVID-19 crisis, and the ability to more effectively respond to future shocks. Given the potential for the project to enable better connectivity and digital services, it is expected to benefit the entire population of Haiti.
One of the key project activities will include technical assistance to help develop strategies and regulatory tools to promote competition in the digital infrastructure and services market. The project will also better prepare individuals and businesses for the jobs and economy of the future through the development of their digital skills. This includes opportunities particularly for women, girls, at-risk youth, and the rural population to access skills training. The project will also provide equipment, broadband, and software for the public administration to improve the efficiency of service delivery and the modernization of the Haitian Government.
What Cloud Business Solutions Will Enhance Your Enterprise?
Running a business can be a challenging process, especially when you are looking to grow your business in the near future. But with cloud storage improving, this could be the next big step for your business at this time. In this article, we will be providing you with insight into how a cloud-based storage solution can benefit your business.
Enhanced Collaboration
When looking at cloud business solutions it is important to look at how investing in this form of technology for your business can provide both short term and long-term benefits. One of the biggest benefits that can come from this is the enhanced collaboration with everyone in the business. Whether this is a secure phone system or a collaborative workspace for teams to work on and store files to the cloud, this is a huge benefit that can aid in the growth of a company.
Reduced Costs For Your Business Regular Upgrades For Free
Another benefit that comes from cloud-based storage is the reduction in costs for your business. By paying just one payment per year or several monthly fees, you are gaining access to your own part of the cloud for all your business storage. This can be either public-facing, private or a hybrid of both, this is the perfect way of reducing costs for your business as you are not paying for multiple servers or even storage space within the office to keep paper versions of your files. This is ideal as this can provide you room in the office whilst ensuring that all your files are safe.
Easy Levels Of Scalability
Another aspect you want to consider when doing anything for your business is the scalability is can provide to your business. With several different packages out there, you can ensure that your cloud storage solutions grow with your growth as a company. This can be done by upgrading the package and ensuring you have the storage space that you need. This can be changed multiple times to accommodate your business as a whole regardless of whether you are a large or small corporation.
Reduction Of Carbon Footprint
As shoppers are becoming more eco-conscious than ever before there has been a huge surge in the number of businesses looking to bring down their carbon footprint and cloud storage can help them do exactly that. By using storage online, you are not only reducing the amount of energy being used from servers, but you are reducing the amount of paper you are using to print off and file important information. This is great for your business in the long term and can make you more appealing to potential customers in the future as you bring down your carbon footprint.
With this in mind, there are several ways that you can continue to use cloud-based business solutions to grow your business over time and create a profitable storage solution for your growing company. Will you be using this in the long term?