Impacts of COVID-19 disproportionately affect poor and vulnerable
Addressing poverty eradication on Tuesday in front of the General Assembly, UN chief António Guterres warned that the impacts of the COVID-19 pandemic are falling "disproportionately on the most vulnerable: people living in poverty, the working poor, women and children, persons with disabilities, and other marginalized groups".
The virtual high-level UN meeting was billed as the first in a series of policy dialogues on ending poverty, and also served as the official inauguration of the Alliance for Poverty Eradication, an initiative of the President of the General Assembly, Tijjani Muhammad-Bande.
In his remarks, Mr. Guterres noted that the pandemic has "laid bare" challenges –such as structural inequalities, inadequate healthcare, and the lack of universal social protection – and the heavy price societies are paying as a result.
'People-centred' recovery
Ending poverty sits at the heart of the UN's 2030 Agenda for Sustainable Development, and is the first of the Sustainable Development Goals (SDGs). Despite this, poverty and hunger, as the UN chief reminded his audience, are on the rise, following decades of progress.
Economic recovery plans should prioritize at-risk workers, such as those in the informal sector; protect micro, small and medium enterprises, including those owned by women; and involve an expansion of universal social protection, said Mr. Guterres. The Secretary-General has also proposed a rescue and recovery package equivalent to more than 10 per cent of the global economy's overall value.
The UN chief called for improved international cooperation; more support for developing countries – by providing financial assistance, and relieving or postponing foreign debt – and for economies to be steered towards inclusive and green growth.
'A blot on humanity's conscience'
Addressing the meeting, Mr. Muhammad-Bande described poverty as a "blot on humanity's conscience", which is the underlying trigger of conflict and civil strife, and "the most formidable obstacle" realizing the SDGs. Research, he said, has shown that due to the sharp decline in economic activity resulting from the pandemic, more than 850 million people now risk falling into poverty.
The Alliance for Poverty Eradication, he continued, is designed to address the poverty question from all possible angles, and serve as a forum for networking, information-sharing, and bridge-building.
Mr. Muhammad-Bande pointed out that the Alliance would be the first UN group to promote ending poverty, and will provide a major opportunity to confront the challenge, which he described as "enduring, complex and multi-sided".
ILO Child Labour Convention achieves universal ratification
For the first time in the ILO's history, an International Labour Convention has been ratified by all member States. Convention No. 182 on the Worst Forms of Child Labour achieved universal ratification, following ratification by the Kingdom of Tonga.

Ambassador for the Kingdom of Tonga, Titilupe Fanetupouvava'u Tuivakano, formally deposited the ratification instruments with ILO Director-General, Guy Ryder on 4 August, 2020.

The Convention is the most rapidly ratified Convention in the history of the Organization, since its adoption 21 years ago by the International Labour Conference.

"Universal ratification of Convention 182 is an historic first that means that all children now have legal protection against the worst forms of child labour," said ILO Director-General Guy Ryder. "It reflects a global commitment that the worst forms of child labour, such as slavery, sexual exploitation, the use of children in armed conflict or other illicit or hazardous work that compromises children's health, morals or psychological wellbeing, have no place in our society."
Secretary-General of the International Trade Union Confederation (ITUC), Sharan Burrow, welcomed the ratification.

"Universal ratification of Convention 182 is a potent and timely reminder of the importance of ILO standards and the need for multilateral solutions to global problems. Child labour is a grievous violation of fundamental rights, and it is incumbent on the ILO's constituents and the international community to ensure that this Convention is fully implemented, including through due diligence in global supply chains," she said.

"The universal ratification of ILO Convention No. 182 on the worst forms of child labour is an historic moment," said Roberto Suárez Santos, Secretary-General of the International Organization of Employers (IOE). "Throughout the years, the IOE and its member organizations have supported the implementation of this Convention. Today, the business community is both aware of and acting on the need to do business with respect for children's rights. This is even more urgent in the times of the COVID-19 pandemic . We cannot allow the fight against the worst form of child labour to backslide. Together we can work towards the end of child labour in all its forms."

This universal ratification is a further step towards making more concrete the aspirations of Kailash Satyarthi, Nobel Peace Prize laureate, when he said: "I dream of a world full of safe children and safe childhoods; …I dream of a world where every child enjoys the freedom to be a child."

The ILO estimates that there are 152 million children in child labour , 73 million of whom are in hazardous work. Seventy per cent of all child labour takes place in agriculture and is mostly related to poverty and parents' difficulties finding decent work.
Convention No. 182 calls for the prohibition and elimination of the worst forms of child labour, including slavery, forced labour and trafficking. It prohibits the use of children in armed conflict, prostitution, pornography and illicit activities such as drug trafficking, and in hazardous work.

It is one of the ILO's eight Fundamental Conventions . These cover the abolition of child labour, the elimination of forced labour, the abolition of work-related discrimination and the rights to freedom of association and collective bargaining. These principles are also covered by the ILO Declaration on Fundamental Principles and Rights at Work (1998) .

Since the ILO's founding in 1919, child labour has been a core concern. The Organization's first Director, Albert Thomas, described child labour as, "the exploitation of childhood which constitutes the evil… most unbearable to the human heart. Serious work in social legislation begins always with the protection of children."

It is the focus of one of the ILO's largest development cooperation programmes – the International Programme on the Elimination of Child Labour and Forced Labour (IPEC+) , which has supported over 100 countries in all continents.

The incidence of child labour and its worst forms dropped by almost 40 per cent between 2000 and 2016, as ratification rates of Convention No. 182 and Convention No. 138 (on minimum age to work) increased, and countries adopted effective laws and policies.

However, progress has slowed in recent years, particularly amongst the youngest age group (5-11 years) and in some geographical areas. With the COVID-19 pandemic, there is a real risk that years of progress will be reversed, leading to a potential increase in child labour for the first time in 20 years, unless appropriate action is taken.

"Ending child labour by 2025 in all its forms" is included under Target 8.7 of the Sustainable Development Goals , adopted by all UN Member States in 2015. The global partnership, Alliance 8.7 , for which the ILO provides the Secretariat, brings together over 250 partners and 21 Pathfinder Countries to coordinate, innovate and accelerate progress to end child labour, forced labour, human trafficking and modern slavery. The universal ratification of Convention No. 182 demonstrates the will of all ILO member States to ensure that every child, everywhere, is free from child labour and its worst forms.

This landmark achievement comes just months before the start of the International Year for the Elimination of Child Labour in 2021 , to be led by the ILO in collaboration with partners. Its aim is to raise awareness of the issue and to help accelerate the pace of progress.
Six years after genocide, international community must prioritize justice for Yazidi community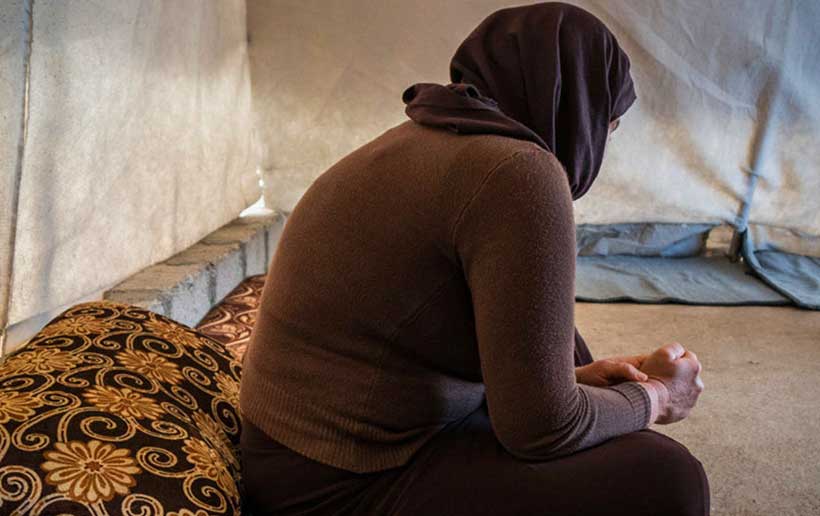 Six years after ISIL launched a genocidal campaign against the Yazidi religious minority in Iraq, the international community must live up to its promise to deliver justice, survivor and Nobel Peace Laureate Nadia Murad told a virtual event on Monday marking the anniversary.
The young human rights activist, who was among thousands of Yazidi women forced into sexual slavery by the terrorist group, reminded countries that the impacts of its atrocities endure to this day.
Outrage and inaction
Ms. Murad said although 100,000 Yazidis have returned to their homeland in Sinjar, in northern Iraq, they lack vital services such as healthcare and education.
Meanwhile, scores more remain in camps, nearly 3,000 kidnapped women and girls are still missing, and dozens of mass graves have yet to be exhumed.
"The world watched in outrage and demanded that tangible action be taken to end the genocide. But six years later, the international community has failed to keep its commitments to protect those most vulnerable, especially women and children," said Ms. Murad, who now lives in Germany.
Justice is possible now
The commemorative event was held to ensure the world never forgets how ISIL, the Islamic State of Iraq and the Levant, also known as Da'esh, tried to erase the Yazidi community through sexual violence, mass executions, forced conversion and other crimes.
It was co-hosted by Nadia's Initiative, an organization founded by Ms. Murad, alongside Germany and the United Arab Emirates.
ISIL committed "heinous crimes" against all Iraqis, the country's Ambassador, Mohammad Hussein Ali Bahr Aluloom, told the gathering.
"Da'esh tried to wipe out Yazidis in an attempt to destroy Iraqi diversity and peaceful coexistence that is guaranteed by our constitution," he stated.
Human rights lawyer Amal Clooney recalled that the international community established tribunals for genocides in Germany, Bosnia and Rwanda, while the International Criminal Court is currently investigating crimes against Rohingya in Myanmar.
She told diplomats Yazidi survivors deserve no less.
"Doing nothing is not only wrong, it is dangerous because these fighters are not going anywhere and their toxic ideology continues to spread," said Ms. Clooney.
"And justice is possible now, just as it has been possible before, if only it is made a priority."
Resolve differences now
The UN's top official in Iraq urged the authorities in Baghdad and in the autnomous Kurdish region in the north to resolve their differences to better support the Yazidis.
"Stable governance and security structures are crucial foundations for the community to rebuild and thrive," said Jeanine Hennis-Plasschaert, head of the UN Assistance Mission for Iraq (UNAMI).
"So, once again, I call on the governments in Baghdad and Erbil to urgently resolve this file, placing Sinjaris' interests first and foremost."
Support Iraqi draft law
Two years ago, the United Nations established an Investigative Team to Promote Accountability for Crimes Committed by Da'esh/ISIL, known by the acronym UNITAD.
Special Adviser Karim Khan outlined some of its activities, which include helping with exhumations, collecting evidence, and working with various authorities in Iraq to better understand Da'esh criminal networks.
However, he explained that UNITAD is "an investigative team on the lookout for a court" so that fair trials for crimes against the Yazidis can be held.
Mr. Khan commended a draft law presented in November which would allow Iraq to prosecute acts committed by Da'esh as genocide, crimes against humanity or war crimes.
"In my respectful view, this is critically important. If we don't call it for what it was; if we don't label the crimes correctly, we are doomed, or at least there is a real risk they may reoccur," he said.
"And I think in terms of giving confidence to the Yazidi community, the courage and the stamina of the international community to create that piece of legal architecture would go a long way."
Ravages of acute hunger will likely hit six in 10 in Zimbabwe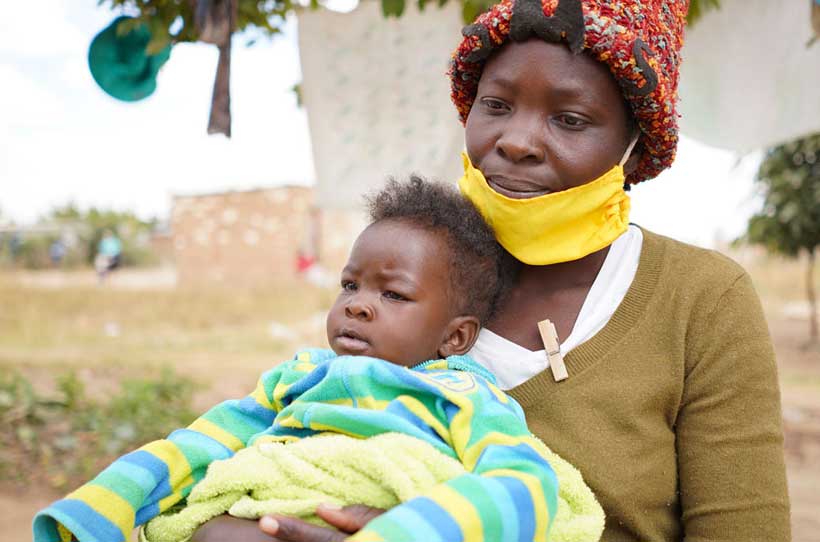 The World Food Programme (WFP) is urgently seeking more international support to prevent millions of Zimbabweans plunging deeper into hunger. The COVID-19 pandemic has aggravated an already severe hunger crisis in Zimbabwe, UN humanitarians warned on Thursday.
In an appeal for an additional $250 million to support emergency relief for millions of vulnerable people, the World Food Programme (WFP) said that by the end of the year, the number of food-insecure people in the southern African nation, is expected to surge by almost 50 per cent, to 8.6 million.
Triple shock
That represents around 60 per cent of the population, the agency said in a statement, blaming drought, economic recession and the coronavirus pandemic as the main drivers of the crisis.
Galloping hyperinflation has meant that few families can now afford even basic food, WFP said, with the price of maize, the staple cereal, more than doubling in June.
Lola Castro, WFP's Regional Director for Southern Africa, said that many Zimbabwean families were suffering "the ravages of acute hunger", before appealing to the international community to help prevent "a potential humanitarian catastrophe."
Unemployment rife
Zimbabwe's food insecurity has been compounded by a nationwide lockdown which has caused massive joblessness in urban areas.
In rural areas, hunger is accelerating, as unemployed migrants return to their villages, without the vital remittances they once provided.
According to WFP, subsistence farmers make up three-quarters of Zimbabwe's population and produce most of its food.
They are hurting because of a third successive drought-hit harvest this year which yielded only 1.1 million tonnes of maize, the staple cereal.
Harvest short by half
This amount is well down on last year's already poor harvest of 2.4 million tonnes, and less than half the national requirement.
As a result, WFP has warned that that there will "even more severe hunger" in early 2021, at the peak of the next "lean" season.
With sufficient funding, the agency intends to assist four million of the most vulnerable people in Zimbabwe this year: those suffering "crisis" and "emergency" levels of hunger.
It intends to scale up this aid to five million people from January to April next year, the peak of the lean season.
This month, amid serious funding shortages, WFP will only reach 700,000 of 1.8 million intended recipients.