As jobs crisis deepens, ILO warns of uncertain and incomplete labour market recovery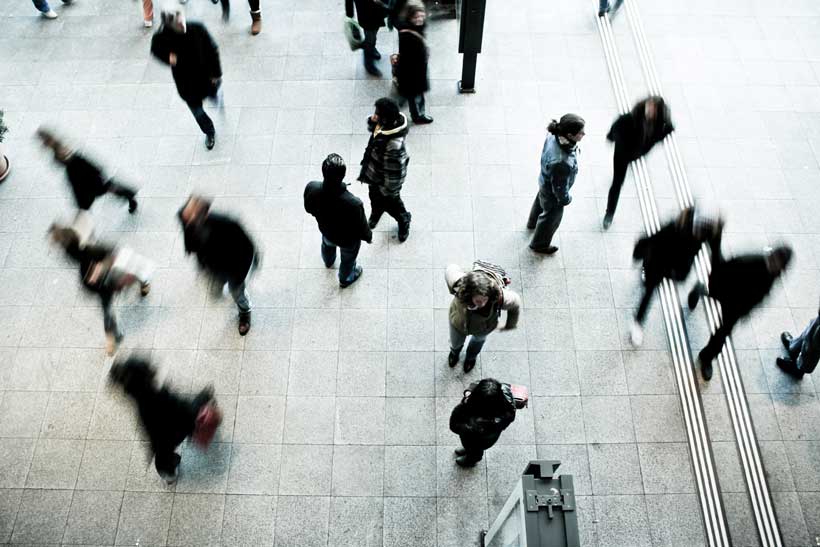 The number of working hours lost across the world in the first half of 2020 was significantly worse than previously estimated, while the highly uncertain recovery in the second half of the year will not be enough to go back to pre-pandemic levels, even in the best scenario, and risks seeing continuing large scale job losses, warns the International Labour Organization (ILO).

According to the ILO Monitor: COVID-19 and the world of work: 5th Edition , there was a 14 per cent drop in global working hours during the second quarter of 2020, equivalent to the loss of 400 million full-time jobs (based on a 48-hour working week). This is a sharp increase on the previous Monitor's estimate (issued on May 27), of a 10.7 per cent drop (305 million jobs).

The new figures reflect the worsening situation in many regions over the past weeks, especially in developing economies. Regionally, working time losses for the second quarter were: Americas (18.3 per cent), Europe and Central Asia (13.9 per cent), Asia and the Pacific (13.5 per cent), Arab States (13.2 per cent), and Africa (12.1 per cent).*

The vast majority of the world's workers (93 per cent) continue to live in countries with some sort of workplace closures, with the Americas experiencing the greatest restrictions.
Second half of 2020
The new Monitor presents three scenarios for recovery in the second half of 2020: baseline, pessimistic and optimistic. It stresses that the long-term outcome will depend on the future trajectory of the pandemic and government policy choices.

The baseline model – which assumes a rebound in economic activity in line with existing forecasts, the lifting of workplace restrictions and a recovery in consumption and investment – projects a decrease in working hours of 4.9 per cent (equivalent to 140 million full-time jobs) compared to Q4 2019.

The pessimistic scenario assumes a second pandemic wave and the return of restrictions that would significantly slow recovery. The consequence would be a fall in working hours of 11.9 per cent (340 million full-time jobs).

The optimistic scenario assumes that workers' activities resume quickly, significantly boosting aggregate demand and job creation. With this exceptionally fast recovery, the global loss of working hours would fall to 1.2 per cent (34 million full-time jobs).
Impact on women
The Monitor also finds that women workers have been disproportionately affected by the pandemic, creating a risk that some of the modest progress on gender equality made in recent decades will be lost, and that work-related gender inequalities will be exacerbated.

The severe impact of COVID-19 on women workers relates to their over-representation in some of the economic sectors worst affected by the crisis, such as accommodation, food, sales and manufacturing. Globally, almost 510 million or 40 per cent of all employed women work in the four most affected sectors, compared to 36.6 per cent of men.

Women also dominate in the domestic work and health and social care work sectors, where they are at greater risk of losing their income and of infection and transmission, and are also less likely to have social protection. The pre-pandemic unequal distribution of unpaid care work has also worsened during the crisis, exacerbated by the closure of schools and care services.
Key challenges ahead
While countries have adopted policy measures with unprecedented speed and scope, the Monitor highlights some key challenges ahead:
Finding the right balance and sequencing of health, economic and social and policy interventions to produce optimal sustainable labour market outcomes.
Implementing and sustaining policy interventions at the necessary scale when resources are likely to be increasingly constrained.
Protecting and promoting the conditions of vulnerable, disadvantaged and hard-hit groups to make labour markets fairer and more equitable.
Securing international solidarity and support, especially for emerging and developing countries.
Strengthening social dialogue and respect for rights.
"The decisions we adopt now will echo in the years to come and beyond 2030. Although countries are at different stages of the pandemic and a lot has been done, we need to redouble our efforts if we want to come out of this crisis in a better shape than when it started," said ILO Director-General Guy Ryder.

"Next week the ILO is convening a high-level, virtual, Global Summit on COVID-19 and the World of Work . I hope that governments, workers and employers will use this opportunity to present and listen to innovative ideas, discuss lessons learned and come up with concrete plans to work together to implement a recovery that is job-rich, inclusive, equitable and sustainable. We must all step up to the challenge of building a better future of work," he concluded.
Pandemic highlights importance of indigenous self-determination
The COVID-19 pandemic has underscored the need to ensure the world's indigenous people have control over their own communities, the UN High Commissioner for Human Rights has affirmed.
Michelle Bachelet described the pandemic as "a critical threat" to indigenous communities everywhere, at a time when many are also struggling against man-made environmental damage and economic depredation.
"Overall, the pandemic hammers home the importance of ensuring that indigenous peoples can exercise their rights to self-government and self-determination", she said in a message for the International Day of the World's Indigenous Peoples, observed this Sunday.
"This is about saving lives and protecting a precious web of cultures, languages and traditional knowledge, that connect us to the deep roots of humanity."
Among the world's poorest
There are roughly 476 million indigenous people worldwide, according to UN estimates.
Although less than five per cent of the global population, they account for 15 per cent of the poorest people on the planet.
Ms. Bachelet noted that many indigenous communities have "deeply inadequate" access to health care, clean water and sanitation, while their communal way of life can increase the probability of rapid contagion.
Ancestral knowledge lost
COVID-19 cases have surpassed 18 million globally, and the Americas remain the epicenter of the crisis, the World Health Organization (WHO) announced earlier this this week.
The UN rights chief said more than 70,000 indigenous people across the region have been infected to date, including almost 23,000 members of 190 indigenous peoples in the Amazon basin.
"Over 1,000 deaths have been recorded, including several elders with deep knowledge of ancestral traditions", she added. "They include the tragic death in Brazil this week of chief Aritana, of the Yawalapiti people."
Lives under threat
The Amazon spans nine countries and Ms. Bachelet noted that indigenous communities in the vast region live on lands that are increasingly damaged and polluted due to illegal mining, logging and slash-and-burn agriculture.
Despite measures to contain COVID-19 spread, such as movement restrictions, many of these activities have continued, alongside movements by religious missionaries which also expose the indigenous to the risk of infection.
Meanwhile, those indigenous people who live in voluntary isolation from the modern world may have particularly low immunity to viral infection.
Ms. Bachelet said indigenous communities must have a role in pandemic response, stressing that "they must also be consulted, and should be able to participate in the formulation and implementation of public policies affecting them, through their representative entities, leaders and traditional authorities".
Building a green economy, brick by brick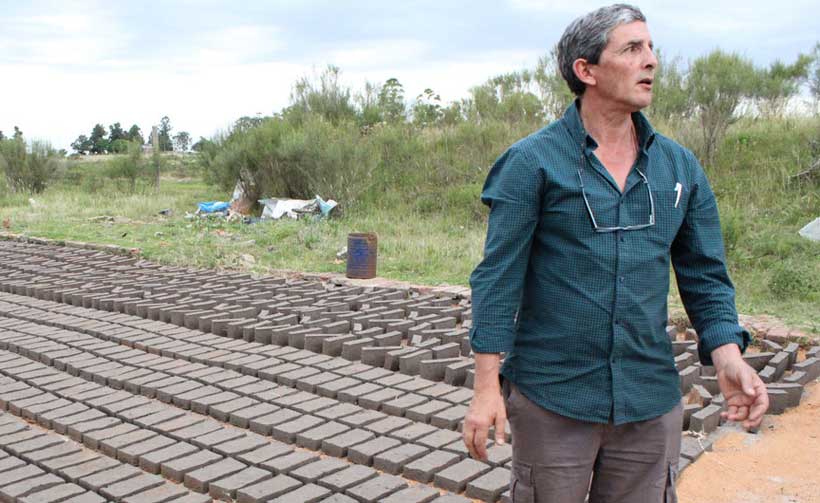 In Uruguay, thousands of families earn a precarious livelihood making bricks, using traditional methods that are often inefficient and harmful to the environment. A UN project, in collaboration with the Uruguayan government, aims to make the industry less polluting, whilst preserving jobs for the many artisans who depend on it.
Land, fire and water
When Eduardo Romero was 40 years old, he was fired from his job as a bricklayer. It was 1992, in the city of Durazno, Uruguay. With his few belongings on his shoulder, Eduardo headed for the north of the country and stopped only when he found work. It was in the city of Tranqueras, and his new source of income came from land, fire and water: Eduardo started making bricks.
Today, five jobs, two ventures, three children and 28 years later, Mr. Romero is still linked to this insecure industry, which is both an easy source of employment for those who need it most, but where people work without social security or insurance, and with their labour rights continuously violated. "It is a precarious sector," says Mr. Romero. "We are always on the edge of town, wearing dirty clothes."
Reliable statistics on the industry are hard to come by, but estimates suggest that there are some 14,000 families working in 3,500 production units across the country. The informal nature of the work makes for high turnover.
Changing traditions
On top of the pressure on individual workers, the industry has a negative impact on the environment; emissions are high and some brickmakers, lacking other sources of fuel, burn protected species of trees.
During the brickmaking season, which lasts from September to April, an artisanal producer can make an average of about 30,000 bricks per month; the entire sector in Uruguay yields enough bricks every year to build at least 1,500 new houses, plus hundreds of businesses, kilns, factories, and more.
Eduardo is one of a growing number of artisanal producers who are changing the way they make bricks and, in the process, helping the entire country enjoy a cleaner environment. But in a sector like this, changing traditions is difficult.
Turning mud and garbage into solid foundations
Making bricks the traditional way, is an art that requires several stages. First the elements are obtained to make the raw material: water, soil, clay, sand, and organic matter such as horse dung.
This material is mixed and put into moulds, then laid out to dry for three days. Then they are baked in an oven, with firewood serving as the main fuel, for between two and seven days, and allowed to cool. Four days later they are ready for sale.
At each stage of the process, there are abundant occupational hazards and environmental impacts.
'Far behind in technological terms'
In addition, this method is far more inefficient than modern, mechanized techniques: according to the government, factories can churn out bricks almost seven times faster than an artisanal producer.
"The artisanal brick industry is far behind in technological terms," says Pablo Montes, who works for the Uruguayan government, and is also national coordinator of PAGE Uruguay (Partnership for Action on the Green Economy), a project involving the UN and the Uruguayan Government.
He explains that there are significant obstacles to artisans moving to newer techniques: it has fewer job opportunities; it also requires certification that most artisans don't have, whether for the expense, or because many have not finished primary school and can barely read or write.
That's why PAGE is looking to support the artisanal industry, helping workers to enjoy greater rights and higher incomes, and cutting pollution during the production process.
PAGE staff talked to brickmakers from all over the country, looking for improvements at every stage of the production process, and brought in consultants from other countries – such as Colombia, which has already undergone its own transformation – to give workshops on how to make better bricks.
By doing so, PAGE is helping to move Uruguay closer to the twin goals of a greener and more prosperous economy. The project is still in progress, and is developing even better methods and training more brickmakers.
Artisanal, safer, greener
"Transforming the industry will allow these ventures to be successful," says Mr. Romero. Still, he has no illusions that such a change will be easy to achieve.
"In this profession, there are men and women who have made an honest living for decades or for their whole lives," he explains. Artisanal brickmaking is a way of life, a tradition. Countless homes and businesses in every part of Uruguay have been built with bricks made by the hands of anonymous laborers. They have invested their lives in the profession, and they are proud of what they have created.
"That is what we are trying to defend," says Mr. Romero. Even as he changes his own way of working, with guidance from PAGE, he realizes that not everyone will be so quick to adapt. Some may be sceptical of outsiders who come to teach them a skill they've practiced for many years.
Pablo Montes of PAGE is optimistic that brickmakers will be won over by the benefits that the new ways of working offer them. "We want to keep the industry artisanal, while making it safer and greener," he says. "We can have both."
Beirut blast: Here's how you can help the UN aid Lebanon's recovery
After a devasting blast ripped through Beirut Port in Lebanon on Tuesday, wounding thousands and rendering hundreds of thousands homeless, the UN moved rapidly to step up its relief effort.
The comprehensive network of specialist UN agencies are working together to help the people of the Lebanese capital get back on their feet, but if you are wondering what you can do to help, we've put together this list of what they are doing, and where you can donate, to ensure that any aid you can give, reaches the people most in need.
This Friday and into the weekend, the UN continues to mobilize emergency assistance, including relief items such as temporary shelters. for approximately 300,000 displaced people.
The horrific blast has brought into sharp focus the need for the international community to step up and help Lebanon and its people at their time of greatest crisis, suffering the impact of economic collapse, political turmoil and uncertainty, rising infection rates from COVID-19, and the terrible destruction wrought by Tuesday's explosion.
UN Humanitarian Affairs office, OCHA
The blast ripped through "a country already facing civil unrest, economic hardship, the coronavirus outbreak, and a heavy burden from the Syrian refugee crisis", the UN Humanitarian Coordinator, Mark Lowcock, pointed out on Friday.
As more supplies are arriving each day to support operations, OCHA has released $6 million from the Central Emergency Response Fund (CERF) to fund trauma care, support to hospitals, repair damaged homes and provide logistical support.
Meanwhile, within 36 hours of the blast, the UN Resident and Humanitarian Coordinator for Lebanon, Najat Rochdi, had released $9 million from the Lebanon Humanitarian Fund to address primary health needs and provide food assistance to the most vulnerable.
Funds given to UN and partners 'will go directly to the people'
In a specially recorded audio message for UN News, Ms. Rochdi gave an assurance that all funds that members of the public around the world feel moved to donate to the UN, and its NGO partners, "will go directly to the people who suffered from this horrendous blast'.
Any donation that can be provided "will help alleviate the immediate suffering and support the Lebanese people as they start the process of rebuilding", said Mr. Lowcock.
WFP: Feeding people
Amid concerns that the explosion will worsen an already grim food security situation that has coincided with a profound financial crisis and the COVID-19 pandemic, the World Food Programme (WFP) said it is in "close" discussions with Lebanese authorities to coordinate its emergency food response.
As the country works to rebuild Beirut Port, WFP announced on Friday that it would help boost food security across the country by importing wheat, flour and grain as huge cereal silos were destroyed in the epicentre of the blast.
Already providing cash and food programmes in Lebanon, WFP will also help with logistical and supply chain expertise and any donation you can spare would be greatly appreciated.
WHO: Working with health partners
The day after the massive blast, the World Health Organization (WHO) sent 20 tonnes of health supplies to cover 1,000 trauma and 1,000 surgical interventions for those injured in the explosion.
"We are working closely with national health authorities, health partners and hospitals treating the wounded, to identify additional needs and ensure immediate support," said WHO Representative in Lebanon, Dr Iman Shankiti.
And on Friday afternoon WHO chief Tedros Adhanom Ghebreyesus released $2.2M from the Contingency Fund for Emergencies (CFE) to support the immediate response while ensuring the continuity of addressing the COVID-19 pandemic. Click here to support the UN agency's work in dealing with the on-going outbreaks in countries dealing with multiple disasters like Lebanon.
UNHCR: Needing shelter
As they rush to support the Government-led response, "shelter, health and protection" are the top priorities for the Office of the UN High Commissioner for Refugees (UNHCR), spokesperson Charlie Yaxley told reporters on Friday.
"The need for shelter is massive", he said, adding that the explosion may have also impacted refugees living in Beirut.
As UNHCR continues to respond to the COVID-19 crisis, it is also working to decrease the pressure on overwhelmed hospitals and allow more patients to be treated promptly. Any contribution you can make will be used to help achieve this.
IOM: Missing refugees
While the impacts of the explosion on Lebanon's estimated 400,000 labour migrants and approximately 1.5 million refugees are yet to be seen, those already living in precarious situations will certainly be at greater risk, according to the International Organization for Migration (IOM).
The UN migration agency is working alongside UN partners to conduct a rapid assessment to further understand the magnitude of the damage and the specific needs of the most vulnerable people – including Lebanese citizens, migrants and refugees.
"Now more than ever we must guarantee the health, safety and security of Lebanon's most vulnerable people", said IOM Director General António Vitorino, stressing the need to incorporate the needs of migrants and refugees in broader emergency response plans. Click here to donate to IOM's general relief efforts.
UNICEF: No water, COVID surges
Against the backdrop of massive damage to homes, and COVID-19 cases spiking to a record 255 infections registered on Thursday, the UN Children's Fund (UNICEF) cited latest available figures on Friday estimating that up to 100,000 children might be homeless, or living without water or electricity.
"The needs are immediate, and they are huge", UNICEF spokesperson Marixie Mercado told journalist in Geneva on Friday, appealing for an initial $8.25 million for the emergency response.
Among other things, UNICEF is working to replace PPE and other medical products lost in the blast while procuring critical health supplies; distribute water; reunite children separated from their families, and provide them with psychosocial support.
Emergency cash assistance is needed and damaged health care facilities and schools require rehabilitation, please consider donating here.
UN human rights office highlights 'calls for accountability'
With large swathes of the city unfit to live in, the country's principle port all but destroyed and the health system on its knees, the Office of the High Commissioner of Human Rights (OHCHR) called the situation "dire".
"Victims' calls for accountability must be heard, including through undertaking an impartial, independent, thorough and transparent investigation into the explosion", OHCHR Spokesperson Rupert Colville said, calling for "a swift international response and sustained engagement", to prevent many more lives from being lost.
Click here to assist the UN human rights agency protect the rights of the poorest and most vulnerable.
UN staff: A family matter
UN staff across the world have also stood shoulder-to-shoulder in solidarity with their Lebanese colleagues.
The UN Staff Unions in New York, Nairobi and Vienna, as well as the Staff Associations of the Economic Commission for Latin America and the Caribbean (ECLAC), the Economic and Social Commission for Asia and the Pacific (ESCAP), and the Economic Commission for Africa (ECA), have raised $32,000 in funds so far from workers, to support the Economic and Social Commission for Western Asia (ESCWA) and UNIFIL (the United Nations Interim Force in Lebanon), both headquartered in Beirut.
Click here to donate to the Go Fund Me page set up by UN Staff Unions and Associations.