The Equality and Human Rights Commission (EHRC), the Equality Body covering England, Scotland and Wales, recently launched an inquiry into statistical evidence showing that COVID-19 had a disproportionate effect on people of Black, Asian and other ethnic minority background, and whether this could have been mitigated. To me, this initiative, which also responded to calls by political leaders and public figures for such an inquiry, is a good illustration of the situation we find ourselves in Europe. On the one hand, the COVID-19 pandemic has exposed mercilessly the inequalities that persist in our societies, amplifying the existing vulnerability of marginalised groups, including ethnic minority groups, people with disabilities, older people and LGBTI people. On the other hand, most Council of Europe member states have the tools, including equal treatment legislation and national Equality Bodies — such as the EHRC– that can help address these inequalities and combat discrimination.
As we negotiate our way out of the COVID-19 crisis, it is crucial to strengthen the potential of these Equality Bodies, to harness their expertise and heed their recommendations in order to build equal and resilient societies.
Equality Bodies: defending equality at the national level
The principle of non-discrimination is enshrined in international law and in the national constitutions and legislation of Council of Europe member states. It is rooted in the Universal Declaration of Human Rights, the European Convention on Human Rights (ECHR) and its Protocol 12, the Charter of Fundamental Rights of the European Union (EU) and in the EU equal treatment law. Twenty years ago exactly this month, the EU took a decisive step to strengthen the enforcement of this principle. The Race Equality Directive (2000/43/EC), adopted on 29 June 2000, created for the first time an obligation for EU member states to establish a specialised institution at national level to help monitor and tackle discrimination based on racial or ethnic origin. [1]
Some such institutions had pre-existed in several countries, but the Race Equality Directive gave a strong impetus for the development and expansion of Equality Bodies across wider Europe. Nowadays, most of the 47 member states of the Council of Europe have one or several Equality Bodies, many of which are mandated to deal not only with racism and gender – as required by EU law — but also with other grounds of discrimination, including age, sexual orientation, gender identity, religion and belief, disability, and socio economic status. A Network of Equality Bodies, EQUINET, was created in 2007 to facilitate exchanges and peer learning between them; it gathers 49 members from 36 European countries and Kosovo.
There is great diversity among Equality Bodies as regards their mandate, functions, size and type of institution (stand alone, or part of a National Human Rights Institution or Ombudsman institution). Equality Bodies are low-threshold complaint mechanisms for victims of discrimination who cannot or do not want to turn to courts. They have the expertise to analyse discrimination and to provide solid advice on laws and policies. Many of them may be able to identify and address intersectional discrimination (whereby a combination of multiple identities results in specific disadvantages, for example for Black women). Several Equality Bodies have the power to issue decisions, in some cases legally binding, and fines, in specific discrimination cases. This diversity among Equality Bodies can be a strength as it brings a variety of approaches to tackling inequalities. What is at the heart of impactful Equality Bodies is strong independence and effective internal operations, including strategic planning, as underscored in an Opinion on National Structures for the Promotion of Equality published by my office in 2011.
As Commissioner for Human Rights of the Council of Europe, I have the mandate to co-operate closely with national human rights structures, including Equality Bodies. Given their solid national expertise, I strive to keep a steady channel of communication open with them, including in many cases before and during my country visits. We reinforce each other in following-up on recommendations to national authorities. I am convinced that Equality Bodies, when they are effective and independent, hold a strong potential to make a difference. When dealing with individual situations, they can have a life-changing impact for victims of discrimination. They can help address discriminatory practices at a structural level in organisations in both the public and the private sector, including through advice and training. Crucially, Equality Bodies have demonstrated the ambition and potential to achieve societal change, by creating a culture where equality among societies' diverse members is truly valued.
Tackling equality challenges in Europe, old and new
The adoption of anti-discrimination legislation and the establishment of Equality Bodies across Europe is a very significant achievement. It means that there is an infrastructure in place to recognise and propose solutions to inequalities and discrimination – which continue to affect our continent pervasively.
Intensifying intolerance and hate speech across Europe
There has been a worrying down-turn on human rights in recent years, marked by a rise of far-right populist politicians who manipulate hate to gain votes, increasingly polarised societies, attempts to undermine women's rights, and a proliferation of hate speech, the most frequent targets of which continue to be minority groups that have long suffered from discrimination. Several Equality Bodies have taken courageous action to counter these negative developments. The National Council for Combating Discrimination in Romania, for example, has on several occasions fined high-level politicians for their stigmatising statements concerning ethnic minorities; the Equality Ombudsman in Sweden sued several private firms for discrimination against Muslim women and published a study on stereotypes and the representation of Muslims in the media. The Ombudsman in Poland challenged in court proceedings the legality of anti-LGBTI declarations adopted by several municipalities in the country.
Poverty and economic inequalities
Social and economic inequalities are deepening in Europe. Discrimination based on social status and origin plays an important role in perpetuating poverty, in an unending circle. In addition to anti-poverty policies, equal treatment legislation and Equality Bodies are thus important tools to address economic inequalities. The Ombudsman in Latvia, for example, has brought constitutional challenges regarding the levels of social security, minimum wage and disability pensions; UNIA in Belgium conducted research on access to employment, housing and education for various groups, including people from poor backgrounds. Unfortunately, still too few Equality Bodies in Europe have the mandate to deal with socio economic status as grounds of discrimination.
COVID-19 pandemic
The outbreak of COVID-19 has amplified existing inequalities and revealed gaps in the enjoyment of human rights. Equality Bodies, as well as Ombudsman institutions and National Human Rights Institutions, have quickly adapted their work and taken an impressive number of initiatives related to the pandemic. The Public Defender in Georgia, for example, urged the authorities to make information about COVID-19 accessible for people with disabilities and in the languages of national minorities; the Ombudsman for Persons with Disabilities in Croatia issued recommendations about the situation in social care homes for children and persons with disabilities; the Equality Body in Finland examined reported refusals of intensive care for older persons and persons with disabilities; the Defender of Rights in France underscored the imperative need for access to internet and telecommunications during lockdown and made concrete suggestions to make this possible for people and families with limited financial means. Many Equality Bodies handled individual complaints of hate speech and discriminatory treatment targeting persons of specific nationalities or those infected with COVID-19. [2]
Algorithmic discrimination
The potential impact of Artificial Intelligence on human rights is one of my priorities. In September 2019, I organised a workshop with close to 35 European Equality Bodies to discuss algorithmic discrimination. Such discrimination already exists in fields as varied as recruitment, housing, public service delivery, and financial loans assessments, to name just a few. At the same time, Artificial Intelligence also has great potential to help fight discrimination. The Human Rights and Equality Commission in Ireland, for example, used an algorithm to track and analyse hate speech and racist discourse online in order to improve policy responses. In a Recommendation entitled "Unboxing Artificial Intelligence: 10 steps to protect human rights", I highlighted several measures that can help mitigate the negative impact of artificial intelligence. National Human Rights structures, including Equality Bodies, have an important role to play in this field to help prevent violations, deal with complaints and strategic litigation, and ensure oversight of algorithms. I am pleased that work is already underway. In France, for example, the Defender of Rights handled several cases, including one concerning alleged discrimination by an algorithm allocating pupils to universities. In Finland, the Non-Discrimination Ombudsman won a legal case in which a credit institution was found responsible for multiple discrimination after a fully automated system refused a loan to a client based on statistical data relating to grounds of discrimination such as gender, age, language, place of residence and their combined effect.
Promoting a culture of Equality
The battle for Equality will only be won if everyone in society understands what is at stake and values diversity and equal treatment for all. Outreach, awareness-raising campaigns, and human rights education in schools should therefore be an important aspect of the work of Equality Bodies. The Human Rights and Equality Commission in Ireland, for example, led a campaign "All human all Equal" featuring short video portraits of disabled Irish people from diverse backgrounds. The Gender Equality and Equal Treatment Commissioner in Estonia created a TV series tackling gender stereotypes.
Sharpening the tools
Regardless of the many invaluable contributions by Equality Bodies, there are challenges that continue to prevent them from achieving their full potential. Some have a weak legal basis, or incomplete mandates and functions. In this regard, the time has come for EU member states to show leadership again by adopting the languishing Horizontal Equal Treatment Directive to cover all grounds of discrimination in all areas of life, and give a corresponding mandate to Equality Bodies. One important function that Equality Bodies sometimes lack is the power to bring cases to courts, and therefore to carry out strategic litigation, even if they can provide legal advice to victims. Furthermore, a great number of Equality Bodies report insufficient resources. In some countries, Equality Bodies are confronted with political indifference, where the authorities fail to consult and listen to them in policy making and ignore and downplay their recommendations. Ensuring that Equality Bodies are known by and accessible to the concerned populations is a challenge of crucial importance. In its MIDIS II survey on discrimination in 2017, the EU Fundamental Rights Agency found that an average of 71% of respondents were not aware of any organisations that offered support or advice to discrimination victims in their country (with variations between groups and countries). This highlights the need for Equality Bodies to have an effective outreach strategy and the means to implement it.
In some instances, particularly when they work on sensitive issues, Equality Bodies have experienced attacks and threats by politicians and others, or other types of interference that threaten their independence. I will continue to work to ensure that independent and effective Equality Bodies are in place across Europe. This means continuing to speak up to defend Equality Bodies against attempts to undermine them, but also issuing recommendations to strengthen Equality Bodies in specific countries, as I have done for example in Estonia, Bulgaria and Moldova.
I welcome recent efforts to strengthen standards on the status and work of Equality Bodies, including the European Commission against Racism and Intolerance (ECRI) revised General Policy Recommendation nr 2 and the European Commission Recommendation on Equality Bodies, dating both from 2018, as well as EQUINET's project to encourage the implementation of these standards. Member states bear the main responsibility for ensuring that Equality Bodies conform to these standards, as a way to respond to the challenges above and to secure a stronger impact for them.
The consequences of the COVID-19 pandemic and the recent resonance in Europe of racial justice protests following the murders of George Floyd and Rayshard Brooks in the United States are just the latest demonstrations that equality is not something we can dispense with. When some are excluded, it is society as a whole that is weakened. Equality is the cement that will help us be stronger together. Equality Bodies are tools at our disposal to create more equality. Let us make sure they are robust, independent and equipped so that we can tap their full potential.
[1] The EU later adopted two further Directives that contain an obligation for EU member states to have an Equality Body, namely EU Directive 2004/113/EC implementing the principle of equal treatment between men and women in the supply of goods and services and EU Directive 2006/54/EC on the implementation of the principle of equal opportunities between men and women in matters of employment and occupation.
[2] Many more COVID-19 actions by Equality Bodies are collected in a comprehensive database on the EQUINET website.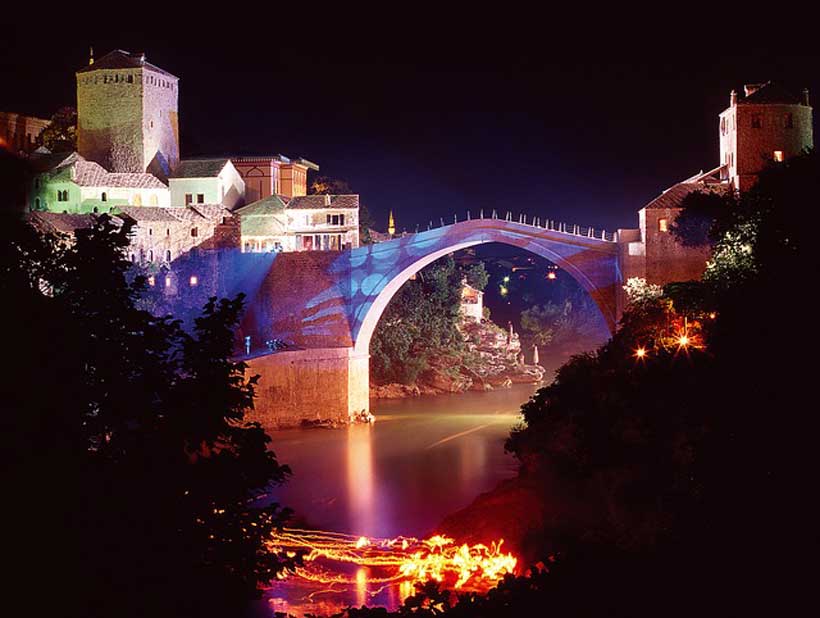 Authors: Zlatko Hadžidedić, Adnan Idrizbegović*
There is a widespreadview that Germany's policy towards Bosnia-Herzegovina has always been friendly. Also, that such a policy stimulated the European Union to adopt a positive approach to the Bosnian quest to eventually become a part of the Euro-Atlantic integrations. However, Stefan Schwarz, a renowned German politician, in his recent comment for Deutsche Welle, raised the question of the true nature of Germany's policy towards Bosnia,from 1992 to the present day.Here we shall try to offer possible answers to this question, so as to present a brief history of that policy.
A history of (un)recognition
Germany officially recognised Bosnia-Herzegovina as an independent state on April 6, 1992.Prior to that, such recognition had been grantedto two other former Yugoslav republics, Slovenia and Croatia,on January 15, 1992. Germany recognised these two states against the advice by Robert Badinter, a jurist delegated by the European Commision to arbitrate in the process of dissolution of the former Yugoslavia, to recognise all Yugoslav republics simultaneously. Under the pressure by Germany, 12 members of the European Community (United Kingdom, Italy, France, Spain, the Netherlands, Denmark, Belgium, Ireland, Luxembourg, Portugal, Greece, Austria) recognised Slovenia and Croatia in January 1992. As Washington Post wrote on January 16, 1992,
The German government hailed today's event as a historic development and immediately opened embassies in the two republics. But France and Britain, which still harbor doubts about the wisdom of early recognition, said they would wait to see if Croatia fulfilled its promises on human rights before carrying out an exchange of ambassadors.
There is a well-known myth, spread by the diplomats of Britain and France, that 'early recognition' of Slovenia and Croatia triggered the war in the former Yugoslavia. Such a claim is both absurd and obscene, bearing in mind that Serbia had already waged war against Slovenia and Croatia and was preparing a military attack on Bosnia for several months. However, the question that should be posed here is, why Germany recognised Slovenia and Croatia separately, instead of recognition of all the Yugoslav republics simultaneously, as advised by Badinter and strongly supported by the US? Does that imply that Germany practically left the rest of the republics to their fate, to be occupied and annexed by Serbia, which controled the former Yugoslav army and its resources? Was it a deliberate policy, or simply a reckless decision? In the same article, WP quotes the then German Minister of Foreign Affairs:
"The German policy on Yugoslavia has proved correct," said German Foreign Minister Hans-Dietrich Genscher. "We've said for months that if the Community decided on recognition . . . that would initiate a process of rethinking, above all by the leadership of the Yugoslav army."
Mr. Genscher probably offered a definite answer to that question. Also, the actual response of the Yugoslav army's leadership to the German push for separate recognition of Slovenia and Croatia, counted in hundreds of thousands of dead and millions of ethnically cleansed in Croatia and Bosnia, testifies to the 'correctness' of such thinking. Yet, was it a momentary miscalculation by Genscher, the then Minister, or a long-term German foreign policy towards Bosnia, already projected to be the ultimate victim of the Yugoslav army's agression?
An answer to this question is not very difficult to reach if we consider the German policy concerning the initiatives for ethnic partition of Bosnia, disseminated through the channels of the European Community. These proposals may have been initiated and instigated by the British Foreign Office and the French Quai d'Orsay; yet, partition along ethnic lines has always been the only European consensus about Bosnia, a consensus in which Germany participated with all its political will and weight.
Appeasement, from Munich to Lisbon
Prior to the 1992-1995 war, the European Community delegated the British and Portugese diplomats, Lord Carrington and Jose Cutileiro, to design a suitable scheme for ethnic partition of Bosnia, and in February 1992 they launched the so-called Lisbon Conference, with the aim of separating Bosnian ethno-religious communities and isolating them into distinct territories. This was the initiation of the process of ethnic partition, adopted in each subsequent plan to end the war in Bosnia. However, at the Lisbon Conference such a 'solution' was imposed by Carrington and Cutileiro as the only available when there was no war to end, indeed, no war in sight; and, curiously, it has remained the only concept the European Community, and then the European Union,has ever tried to apply to Bosnia.
Contrary to the foundations of political theory, sovereignty of the Bosnian state was thus divided, and its parts were transferred to the chiefs of three ethnic parties. The EC recognised these usurpers of the state sovereignty, having promoted them into legitimate representatives of their respective ethnic communities. The Carrington-Cutileiro maps were tailored to determine the territorial reach of each of these communities. What remained to be done afterwards was their actual physical separation, and that could only be performed by war, genocide and ethnic cleansing. For, ethnically homogenous territories, as envisaged by Carrington and Cutileiro, could only be created by a mass slaughter and mass expulsion of those who did not fit the prescribed model of ethnic homogeneity. In this way, the European Community created a recipe for the war in Bosnia.Yet, ever since the war broke out, the European diplomats have never ceased claiming that the 'chaos' was created by 'the wild Balkan tribes', who 'had always slaughtered each other'.
No one ever noticed German opposition to the Lisbon principles of ethnic separation and territorial partition, clearly leading to war and bloodshed. Is it, then, possible that German foreign policy was truly surprised by the Lisbon's bloody outcome? Or the Lisbon Agreement was tailored in the best tradition of the Munich Agreement, as a consensus on another country's partition between the three leading European powers – Great Britain, France, and Germany – again,in the name of peace?
Landgrab rewarded
In the following 'peace plans' for Bosnia, the European Community was represented by Lord Owen, accompanied by the representatives of the Organization of United Nations, Cyrus Vance and Thorwald Stoltenberg. Although the British diplomacy was clearly dominant in these attempts to find a 'proper' model for Bosnia's ethnic partition, Germany's Foreign Ministry was always fully present there through its Director of Policy Planning Staff, Wolfgang Ischinger. In the structure of the German Ministry, this position is occuppied by the most senior career diplomat, so that there can beno doubt about Ischinger's capacity to articulate Germany's strategic interests. During the process of negotiations under the Vance-Owen and Owen-Stoltenberg plans, Ischinger coordinated German policy towards Bosnia together with Michael Steiner, the head of"SoBos" (Sonderstab Bosnien), a special Bosnian unit established within the Ministry of Foreign Affairs.[i]
During the war in Bosnia, from 1992 to 1995, Germany and the European Community never abandoned the concept of Bosnia's ethnic partition. In 1994,Germany took a more active role in its implementation within the (informal) International Contact Group, consisting of the UK, France, Germany, Italy, Russia and the US, where Germany was represented by both Ischinger and Steiner. The Contact Group Plan defined the final model of ethnic separation, having led to the ultimate breakup of the Bosnian territory into two ethnically cleansed and homogenised 'entities', tailored in accordance with an arbitrary proportion of 51:49%, which was subsequently implemented in the Dayton Peace Accords. The entire struggle within the Contact Group was fought over the percentage and disposition of territory granted to particular ethnic communities, two of which served as Serbia's and Croatia's proxies. The principle of ethnic partition was never put in question. In this process, Germany became the exclusive advocate of Croatian interests, in Croatia's attempts to cede the south-western part of Bosnia, whereas Britain and France advocated the interests of Serbia in its efforts to cede eastern and western parts of Bosnia. To some people's surprise, the United States was the sole defender of Bosnia's territorial integrity within the Contact Group. However, under the pressure by the European Community, the US was forced to make concessions, so as to eventually accept the prescribed 51:49% territorial distribution as an'internal reorganisation' of Bosnia.
The US thus tacitly accepted the European initiatives to reward the landgrab of Bosnia's territory, performed by Serbia and Croatia, against the UN Charter and international law. The European Community's leading powers –Great Britain, France, and Germany – claimed that there was no other option but to accept such a landgrab, because the status quo, caused by the neighbours' military aggression, could not possibly be altered. To strengthen this argument, the European Community also played the main role in imposing an arms embargo on the 'warring parties'. This embargo effectively deprived the landlocked Bosnian army of the capacity to purchase weaponry and thus alter the status quo and liberate the country's territory. Here the EC acted as a whole, again, without any dissent on Germany's or anyone else's part.
Whose responsibility?
The Dayton Peace Accords is commonly perceived as an American political project. The partition of Bosnia is thus being interpreted as a concept that emerged for the first time during the Dayton negotiations, and its authorship is ascribed exclusively to the American negotiator, Richard Holbrooke. However, it is not so. The history of Bosnia's partition clearly demonstrates that this very concept has persistently been promoted by the European Community, and then by the European Union, from the 1992 Lisbon Conference to the present day. Even the notorious partition proportion of 51:49% was determined by the Contact Group, well before the Dayton Conference. A clear responsibility of the US negotiators is that they caved in to the pressures by the EC within the Contact Group. Still, the consistent striving to impose ethnic partition as the sole appropriate concept for Bosnia should definitely be attributed to its real advocates – the members of the European Community. Since Italy and Yeltsin's Russia certainly played a minor role in the Contact Group, the lion's share of responsibility for the final outcome, verified in Dayton, belongs equally to three EC powers, Great Britain, France, and Germany. The fact that the British policy-makers conceived the very principle of ethnic partition, that their French colleagues were so enthusiastic about its implementation, while the Germans accepted it as the best available mode of appeasement, abolishes neither of them of gigantic moral and political responsibility for all the suffering the Bosnians have had to go through.
*Adnan Idrizbegović, Independent Researcher, Sarajevo, Bosnia-Herzegovina
---
[i]As consequent advocates of the German foreign policy in the Bosnian episode, both Ischinger and Steiner have continuously enjoyed upward promotion within the ranks of the German foreign policy establishment. Thus Ischinger first took the position of the Ministry's Political Director under Foreign Minister Klaus Kinkel, and then of the Staatssekretär (deputy foreign minister) under Foreign Minister Joschka Fischer.Ischinger also represented Germany at numerous international and European conferences, including the 1999 G8 and EU summit meetings in Cologne/Germany and the 2000 Review Conference of the Nuclear Nonproliferation Treaty at the United Nations, New York. He was also appointed as the European Union Representative in the Troika negotiations on the future of Kosovo in 2007. Since 2019, Ischinger has been co-chairing on the Transatlantic Task Force of the German Marshall Fund and the Bundeskanzler-Helmut-Schmidt-Stiftung (BKHS) and, finally, has become the Chairman of the Munich Security Conference (!). During his mandate in the Contact Group, Steiner was awarded the position of head of the Ministry's co-ordination unit for multilateral peace efforts. After the war, he served six months (January–July 1997) as a principal deputy to Carl Bildt, the first high representative in Bosnia-Herzegovina. In 1998, he was selected by Chancellor Gerhard Schröder to work as the Chancellor's foreign and security policy adviser.
Why the West Needs a New Eurasian Strategy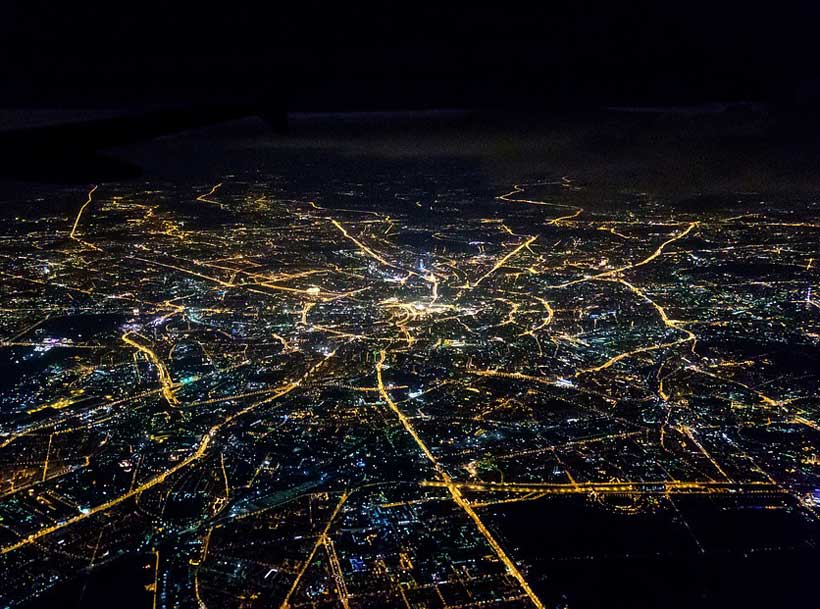 The Eurasian Economic Union (EAEU), which was established in 2014, has earned a bad international reputation. In 2012, Hillary Clinton called Eurasian integration "a move to re-Sovietize the region," although the Eurasian Economic Union had yet to emerge.Other Western high-ranking politicians have largely avoided the topic of Eurasian integration in their speeches, but they actually appear to have accepted Clinton's vision. After the Ukraine crisis, Western policy towards Russia was simply extended to include Russian-led integration projects: the EAEU was denied recognition, whereas EU-EAEU economic cooperation was and is out of the question. Is this policy worth it?
Strictly speaking, when it comes to elaborating a Eurasian strategy, non-EAEU countries have a limited range of policy options to choose from. First, they could actively resist Eurasian integration through supporting alternative integration projects and inciting conflicts among EAEU nations. Second, they may passively counteract integration processes by means of neglecting the realities ensuing from the EAEU's existence. Third, they could recognize the EAEU's right to exist and establish comprehensive relations with the Union. Finally, they may use Eurasian integration to advance their own interests.
The active and passive resistance strategies are based on several assumptions. The first one is that Eurasian integration boosts Russia's influence in the post-Soviet space. In fact, this logic does not always work, since institutional limitations associated with Eurasian integration may have an opposite effect. The Board of the Eurasian Economic Commission, which is one of the key EAEU bodies, is composed of 10 commissioners representing 5 member states, and the Board's decisions are made by a qualified majority. Other governing bodies of the Union make their decisions by consensus. This means that Eurasian integration can serve as a check on Russia's economic policies: Belarus, Kazakhstan, Armenia, and Kyrgyzstan can collectively block any official decision of the Union. Moreover, there is no indication that the EAEU ensures Russia's effective leadership in the post-Soviet space: the Eurasian Economic Union lacks a positive agenda for the future, which actually makes Moscow's role fairly contextual. Therefore, the perception of the EAEU as subordinated to Russia and its interests appears to be misleading: incredible as it seems, Western countries could effectively use EAEU institutions to promote their agenda instead of counteracting Eurasian integration as such.
To put it bluntly, any new international institution can be described as an empty vessel that needs to be filled with a particular content. Eurasian integration is a very young project, and its future identity is contingent upon many internal and external factors. Instead of serving as an instrument of Russian expansionism, the EAEU may well be transformed into a mechanism of Russia's modernization and Westernization. Few people would argue today that ASEAN is hostile to Western countries, although the Association was initially conceived to keep South-East Asia away from both Soviet and American influence and involvement. So is there any reason to portray the EAEU as hostile to America and Europe? As of 2020, Armenia, Kazakhstan, and Kyrgyzstan, which are EAEU members, maintain cordial relations with the West. These are the very countries that could serve as conduits for reshaping the EAEU according to Western interests and ideals by blocking unfavorable decisions and pushing a more pro-Western agenda, and they do have institutional capabilities to do so.
The second assumption underlying the resistance strategy is that Eurasian integration is a very weak project driven by the momentary interests of the Russian Federation. Hence, it is inferred that there is no point in maintaining the dialogue with the EAEU because the whole integration project is doomed to failure in the long term. This perception is emblematic of a very limited understanding of post-Soviet politics in Western countries: in reality, it is highly likely that the EAEU will outlast the political regimes that currently govern EAEU countries, as Eurasian integration is conducive to quite a few forces and interest groups present in the region. Migrant workers are only one of such groups: Russia has been the key destination for Central Asian migrants for decades, and this is a fact that exists independently of political developments. Elaborating some kind of a modus vivendi with the EAEU is worthwhile, as Eurasian integration is more complex that it is thought to be.
The Integration Dilemma
The third assumption of those opposing Eurasian integration is that the EAEU is a potential competitor for European and Euro-Atlantic institutions. This argument has a solid basis, since the intensification of Eurasian integration processes in the 2010s can rightly be characterized as Russia's response to NATO enlargement and to the EU's Eastern Partnership project. Samuel Charap and Mikhail Troitskiy refer to this competition between Europe and Eurasia using the term "integration dilemma." They argue that "[b]y promoting engagement with the states of post-Soviet Eurasia largely through integration initiatives that are de facto closed to one another, the West and Russia have (often unintentionally) forced these states to make zero-sum choices." The "integration dilemma" can strike at almost any post-Soviet country: Belarus, Moldova, and Armenia can fall victim to this dilemma, just as Ukraine did in 2014.
However, following the logic of the "integration dilemma" is a flawed strategy. What we have seen in practice is that a country's accession to the EAEU has little impact on its relations with external actors. For instance, the United States Agency for International Development (USAID) freely operates in Armenia, Belarus, Kazakhstan, and Kyrgyzstan, although these countries are frequently described as belonging to Russia's sphere of influence. The Open Societies Foundations operate in Armenia, Kazakhstan, and Kyrgyzstan, although George Soros, its founder and chair, has a bad image in Eastern Europe. This once again proves my point that influencing and shaping the EAEU is more effective than counteracting it.
Since the integration dilemma is still there, let me assume that the resistance strategy is a perfect fit. If so, counteracting Eurasian integration requires creating and nurturing alternative identities, which would be strong enough to defy the Eurasian core. This resembles the all too familiar strategy of isolating Russia through detaching it from other post-Soviet states, which was one of the roots of the ongoing crisis in Russia's relations with the West. Although Russian state media contends that the West has been adept at nurturing anti-Russian sentiments in the post-Soviet space, it can be said that the resistance strategy has been less successful and effective than is often supposed.
First, while surveys show that strong pro-Western sentiments exist in Ukraine or Armenia, the situation is quite different in Central Asian countries, where Russia continues to enjoy unquestionable moral authority. Second, European integration is a more difficult path than Eurasian integration when it comes to institutional, political, and economic prerequisites, which means that popular support for European integration might erode over time if there is no or little noticeable progress in the integration process. Finally, detaching Russia from its neighbors is quite costly, since it requires this very progress, which presupposes conducting comprehensive political and economic reforms in post-Soviet countries and stimulating these reforms through financial aid.
All this means that the strategy of resisting Eurasian integration is unlikely to achieve its objectives at an affordable cost, whereas the policy of wisely influencing it seems to be more fruitful and less bellicose. Then why not adopt this policy for the good of America, Europe, and Eurasia?
Migrants threaten EU again
The COVID-19 pandemic and the ensuing social and economic crisis in Europe have resulted in an aggravation of the migration issue Unlike in 2014-2015, when this issue was considered an "external" one and was related to the influx of refugees and illegal migrants from North Africa and Middle East to EU countries, now the situation has become worse due to the realignment of the newly arrived migrants and the different extent of their integration in the traditional European societies. The crisis in the European economy is making things yet worse, causing a "vicious circle" that may jeopardize the future of the entire European Union and undermine the unity of the EU as an organization.
Roughly 5 million migrants have arrived in Europe since 2014, which contributed to an increase in crime, exacerbated terrorist threat and led to the crisis of the very system of "welfare state" which was the pride of Europeans in the past decades. The head of the French delegation in the Identity and Democracy faction of the European Parliament Gerome Riviere believes that there are all grounds to talk about the catastrophic failure of the EU migration policy. "This is the collapse of the entire asylum giving system: two thirds of applications are rejected, while only one third are sent out. In France, the number is less than 10%", – Valeurs Actuelles says.
However, the number one danger in the current circumstances is not the rising number of migrants or migrant-related threats, but the build-up of crisis in the EU political sphere and the deepening confrontation between countries of Western Europe, on the one hand, and countries of the Central and Eastern Europe, on the other. Countries, such as Poland and Hungary, strongly refuse to meet European Commission requirements concerning filling the Brussels-elaborated quotas on receiving illegal migrants. Moreover, differences on migration issues give rise to controversy on other issues of domestic and foreign policies within the EU and encourage euro skeptics and nationalists.
At present, developments to this end can be observed in Poland. According to reports, it's Warsaw's desire to pursue a nationally oriented security policy that secured the return of ex-Prime Minister Jaroslaw Kaczynsky, a key opponent to Brussels, who made a comeback into the Polish government after a 13-year absence. Under a Cabinet reshuffle last week, the leader of the ruling Law and Justice Party holds the post of vice-premier overseeing the power bloc. He announced the formation of a national security committee, which incorporates the ministries of justice, defense and interior, – that is, those directly involved in tackling migration issues. In addition, the return of Yaroslaw Kaczynsky may exert a tangible impact on Poland's relations with the EU, which sees the former prime minister as a symbol of East European skepticism. In the summer of 2018 the Law and Justice leader said that Poland could receive the unpaid reparations from Germany on the results of the Second World War.
A similar strengthening of euro skeptics is currently under way in other countries of the EU, including in Germany, while the inarticulate policy of Brussels on migration is playing into the hands of these forces.
What adds to the problem is that Brussels officials are de facto unable to provide an appropriate response to multiplying threats in the above mentioned area. «The European Commission intends to tighten border control (a good idea but the funds allocated for its implementation are ridiculously small) and officially register more migrants with the help of new legitimate immigration procedures. It is thereby putting more restrictions on the sovereignty of our countries, by introducing a system of obligatory migrant distribution in the name of solidary of member countries. The blow will thus be aimed at Hungary and Poland, which have no intention of accommodating the migrants, as demanded by their people», – Valeurs Actuelles points out.
Earlier this year German Interior Minister Horst Seehofer warned about the possibility of a new wave of migrants in Europe, which would be comparable to that of four years ago. «We ought to render more assistance to our European partners in controlling EU external borders», – he said in an interview published by Bild am Sonntag: «If we do not help, we will face an influx of refugees similar to that of 2015, or even worse».
Refugees and illegal migrants who have been trying to find their way into Europe over the past two years come from Syria, Afghanistan, Iraq, Pakistan, Iran, Nigeria and Turkey.
Given the situation, a further aggravation in Europe may lead to the deepening of the crisis in the European Union. A lot will depend on relations between the EU and Turkey – which are currently deteriorating owing to the Ankara-pursued policy in the Eastern Mediterranean, the Middle East and Trans-Caucasus. In turn, crisis phenomena of this kind create the so-called "opportunity windows" for Russia to cement cooperation with those forces in the EU that hold more responsible and independent positions on the key issues of international politics.
From our partner International Affairs