Pakistan's endorsement of Osama Bin Laden may harm relations with Beijing
A cricket star turned politician, Imran Khan, called Taliban a terrorist group in UpFront on Al Jazeera in 2016. Answering Mehdi Hassan's quick question "Do you consider Taliban to be a terrorist group", he answered in an assuring manner that "Yes, Yes, Yes, Yes, Yes, they are. Anyone who kills innocent people is a terrorist." In an interview to Fox News, he said "And yet it was ISI that gave the information which led to the location of Osama bin Laden. If you ask CIA it was ISI which gave the initial location through the phone connection." Imran Khan changed his stance now and considers Osama Bin Laden to have died for a noble cause – a cause that is considered terrorism in the civilized world.
Recently, in the National Assembly session, he made a controversial speech in which he explicitly called Osama Bin Laden a martyr who was killed by the Americans. While the extremist segments in Pakistan may welcome the gesture of Imran Khan, Beijing will certainly see it as a potential threat even if the Prime Minister takes his words back for it was not a slip of tongue but the gesture showcases an ideology. A confused response to the most important issue pertaining to stability in Pakistan by the national leadership sends signals of mistrust to Beijing. To Beijing, stability matters the most.
China is a prisoner of its geography. The China-Afghanistan border was enacted as a result of the 1895 agreement between Russia and England – a deal involving neither the Afghans nor the Chinese. The thin strip that separates Pakistan from Tajikistan meets with Xinjiang. The western region of China lacks development and Beijing views the activities in Xinjiang autonomous province with keen eyes. China is blamed to disrespect human rights there in re-education camps. The separatist group East Turkestan Islamic Movement (ETIM) is frowned upon by the Han Chinese. Andrew Small writes in his book "The China Pakistan Axis" that a leaked Chinese government document in 1998 listed Uighur independence movements as the main threat to the stability of the Chinese state." With Xinjiang having border with eight countries including Afghanistan and Pakistan, any religious instability that can destabilize China enrages Beijing.
The extremist segments in Pakistan are accused of having links with Xinjiang's internal instability, though at a limited scale. During the Operation Silence at the Red Mosque of Pakistan in 2007, twelve Uighars were killed. This operation was launched because the Red Mosque students, considering themselves as the ultimate custodians of Islam, took the responsibility to impose a self-hypothesized version of sharia in Islamabad and abducted Chinese women accusing them to spread vulgarity. As a consequence of that operation in which the Jihadi proponent Abdul Rashid Ghazi was killed, Tehreek Taliban Pakistan (TTP) was formed. Pakistan had to bear a huge cost protecting the lives of Chinese from religious extremists. The damages done by TTP are hitherto unseen in Pakistan's history.
Pakistan has always enjoyed the support of China with the only exception of the former's sympathy toward the religious militancy. The abduction of Chinese workers and engineers from Pakistan over the course of time had given sleepless nights to many in Beijing. When the ideology of sympathizing with terrorists revive, it gives setbacks to peace efforts by the civilian and military leadership to curtail terrorism in the war against terrorism in which seventy thousand lives have been lost in Pakistan. The opposition lambastes PM Imran Khan for his callous statement of applauding Bin Laden. Trivializing a highly sensitive issue puts question mark on the role of Pakistan's intelligence agencies in countering terrorism. China looks forward to a perpetual peace that Pakistan officially claims to achieve by combatting terrorism.
For China, "it's the economy stupid". To drive the economy, China looks forward to stability. Zhu Rongji, the then premier of China, advised Pakistan's president General Musharaf in 2001, "Investors are like pigeons, when a government frightens them with poor decisions, they all fly off together". China needs a stable Pakistan and a stable Afghanistan to rise peacefully. It aims to complete the Belt and Road project by 2049 – celebrating 100 years of creation of the People's Republic of China. The China Pakistan Economic Corridor (CPEC) is its flagship project. Pakistan relies heavily on CPEC for economic growth. It is equally important for both the states. With the revival of fresh air of militant ideology, a single spark can start a prairie fire in Sino-Pak relations. Pakistan needs to think twice before appeasing extremists for it can lose the only friend in the region.
The Rise of the Indo-Pacific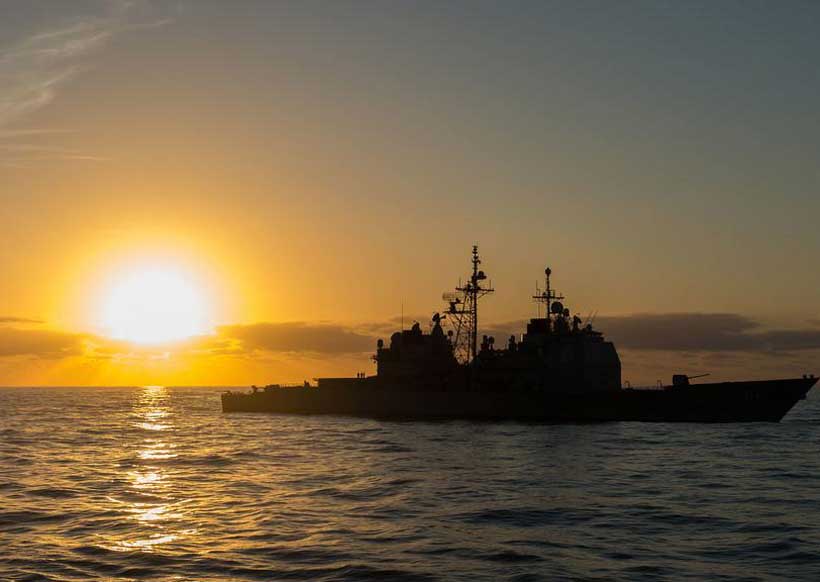 The world is in flux. Global geopolitical trends that existed before the onset of the coronavirus will only intensify in its wake, and US-China competition will become more pronounced across the Eurasian landmass.
The major struggle will play out in the newly emerging Indo-Pacific region. Though this geographic concept only recently replaced the outdated Asia-Pacific vision, it has surfaced from time to time in the writing and speeches of past political thinkers and politicians.
The Indo-Pacific region refers to the confluence of the Pacific and Indian Oceans, which interconnect in Southeast Asia. Beijing is opposed to the Indo-Pacific concept as it views it as the product of American efforts to contain its own rising economic and military capabilities. Many believe the emergence of this new concept is indeed a matter of cold-blooded, Cold War-style geopolitical thinking.
That is a misreading. The shift from the Asia-Pacific to the Indo-Pacific is not just a matter of realpolitik. It reflects tectonic geopolitical shifts that have occurred in the world over the past two decades or so.
A primary motor behind this change is exponential economic growth ranging from India to China and Japan. The entire Indo-Pacific rim of island states, larger countries like Vietnam and South Korea, and the Indian and Chinese giants have become economically interconnected and now represent the world's biggest trade markets. Several studies show that at least 50% of global GDP will be shared by the Indo-Pacific region.
Another tectonic development is China's rise. Through its near-trillion-dollar Belt and Road Initiative (BRI), it has expanded its economic (and, some argue, military) foothold in the Indian Ocean. Though the Chinese might disagree with the emergence of the Indo-Pacific concept, it was their economic ambition that showed how the two oceans are economically and militarily inseparable.
A bit of history helps prove this point. Consider Marco Polo, the famous Venetian traveler, and his trip to China in the thirteenth century. On his way home, Polo traveled through Southeast Asia, the Indian Ocean, and the Persian Gulf. He provided a detailed portrait of the broad web of trade relations that existed between Chinese mainland ports and cities in modern day Indonesia, India, and along the Persian Gulf. Chinese products reached east African shores in what are today Somalia and Eritrea as well as other neighboring territories.
China's geography always propels it to seek an outlet to the Indian Ocean when it wishes to pursue economic and military expansion. With mountains, steppes, and deserts to the west and northwest, the only natural highway for China's expansion is Southeast Asia and the Indian Ocean. This was the case in Marco Polo's time and it is still true today.
Another example proving this premise was Chinese mariner Zheng He, who traveled into the Indian Ocean in the early fifteenth century in an attempt to establish a long-term Chinese presence there.
The Indian and Pacific Oceans are thus very much interlinked. Japan's expansion during WWII showed a military trajectory toward Southeast Asia and further into the Indian Ocean.
Historical context and geography aside, the emergence—or rather re-emergence—of the Indo-Pacific concept is underpinned by today's closer India-Japan relations. Both countries neighbor China and are worried about how far Chinese power can extend. Both see the need to cooperate on military and economic matters and to try to entice Australia and get stronger US support. A kind of quadrilateral format is emerging, perhaps even some version of a long-term strategy toward the region and specifically China.
There is one caveat to bear in mind when evaluating this new geopolitical concept. To cast it as a new containment policy would not bring much of a result. China should be engaged, not simply cut off from the Indian Ocean. Were China more like the former Soviet Union—that is, only a powerful military player—then containment would be a sensible approach. But because China is an integral part of the world economy and especially critical to the Indo-Pacific region, containment would likely fail to bring about the same results it achieved in the Cold War era.
An interesting twist might take place even in the Chinese vision. Accepting the Indo-Pacific region might be an inescapable geopolitical development. In fact, abandoning the Asia-Pacific concept could allow China to better justify its deep involvement in the Indian Ocean, which is so much feared by India and other states.
The emergence of the Indo-Pacific region will have wider repercussions as well. Global trade and a subsequent growth in China's military presence at the confluence of the two oceans will shift American and European attention away from the depths of Eurasia and the possibility of a confrontation with Russia toward China.
The US will need to bolster its presence in the region by building deeper cooperation platforms with India, Japan, and Australia. This will have to involve attracting large-scale investment. The US will not be able to match the economic potential of China's BRI, but together with its allies it could set up mechanisms for open investment programs that could provide a striking contrast to Chinese investment models.
The US should act in the emerging Indo-Pacific realm similarly to the way the UK acted from the eighteenth century until WWII. Recognizing that its real strength was as a sea power, the British worked hard to prevent the emergence of a dominant European power on the continent. It accomplished this by building a variety of military coalitions. The British also understood the limits of their human resources, which prompted them to seek help from other continental powers and maintain constant engagement with all European states.
The US now faces similar constraints when it comes to China. Washington needs India, Japan, and Australia first and foremost, as well as smaller states like South Korea, Vietnam, and Indonesia, to balance China.
The shift of American attention from inner Eurasia to the Indo-Pacific region will accelerate in the 2020s. This will benefit Russia, as it will have a much freer hand in dealing with its immediate neighborhood. It should also result in a further delay of NATO/EU expansion, which works to Moscow's benefit.
The emergence of the Indo-Pacific region should also benefit Iran, as it has been under immense US pressure ever since the invasion of Afghanistan and Iraq in early 2000s. The rise of the Indo-Pacific region could mean Iran has more room to maneuver in Iraq and the Persian Gulf.
The Indo-Pacific region is already a geopolitical constant. It connects large swaths of the globe into one unit. The region has the largest and wealthiest states in the world and will attract the US and other global players. It is on the way to becoming a major playground for geopolitical influence.
Author's note: first published in BESA Center
Nepal Should get rid of Sino-India paranoia and must accept US MCC Aid
The US has offered, under its MCC grant, 500 million US $ aid to Nepal which is reluctant to accept it due to Chinese concerns. Nepal should get rid of Sino-India paranoia and accept this aid. It should relinquish geopolitical adventures and its engagement with nations other than India and China will be a step further in the assertion of the country's strategic autonomy. Nepal's sovereign decision should be precipitated by its own concern for national interest and not of any third party's imagined interest collision with it.
Among diverse political turbulences being seen in Nepal, one which is being less talked about is Nepal's indecisiveness over US aid amounting to 500 million USD under Millennium Challenge Corporation (MCC). While the government is inclined to accept it – Finance Minister Yubaraj Khatiwada incorporated this in the new budget before its parliamentary endorsement – the grant is facing opposition, inter alia, from within the Nepali Communist Party (NCP).
The opponents are forwarding the arguments that accepting it may damage blossoming ties with China. There may be strong element of truthfulness, prima facie, in this argument but this advocacy is shorn of any understanding of Nepal's national interest.
Nepal is sandwiched between two Asian Giants sharing great ambitions for future whose geo-political interests are colliding as they try to sell off their versions of worldview. Nepal is, of late, becoming hotbed for this bilateral competition. History is evidence to the fact that any great power rivalry has resulted unbearable consequences for playgrounds – where big power competes for their interests in other nations. Middle east and Afghanistan are two evergreen examples.
The obsession with fear of China's reaction over a sovereign decision, essentially economic in nature, speaks volume about the intrusion of that country in Nepalese political landscape. Discussions in Nepalese media platforms and among policy makers are revolving more upon the US Indo-Pacific Agenda versus China's Belt and Road Initiative, which should, in no way, be Nepal's immediate priority. Surprisingly, absent in the discussions are cost-benefit ratio of these projects. A perusal of the MCC aid and geopolitical events of recent past shows that the cost-benefit scale skews in favour of economic advantage to the country.
Firstly, the MCC aid is a grant not a loan. Thus, it comes with benefit sans any obligation. There are no legal or political conditions attached to it and thus a claim that Nepal's sovereignty will be promised by accepting the aid is wholly fallacious.
Secondly, these projects relate to 'Electricity Transmission' and 'Road Maintenance'. As per MCC, the electricity projects include, inter alia, laying of 300 km of high voltage power lines, equivalent to one-third the length of Nepal; the addition of a second cross-border transmission line to facilitate greater electricity trade with India; and activities to improve sector governance to increase private investment. The road projects chiefly concerns maintaining 'key roads' admeasuring a length of 300 km which are vital for movement of goods and people. An aid amounting to nearly 1.5 % of GDP must not be rejected for imaginary fear of the Dragon.
Thirdly, China must not be expected to react negatively just because of the fact that the aid is coming from a rival nation. If it is not so, India should have acted in similar imaginary way in 2017 when Nepal became a party in BRI, an initiative India rejects as it passes though Pakistan Occupied Kashmir! Also, the sensitivity of India's concern which relates to geopolitical issue is graver than that of China's as it concerns an economic project.
Concerns relating to issue of provisions of MCC may be alleviated by having recourse to negotiation with US over it. For example, Nepal can negotiate that in place of US law it will be provisions of international law which will apply and there would be an independent international tribunal to settle any disputes, whatsoever arises pertaining to the project.
In past, we have seen Nepal's compulsion as it has accepted the fate to play between India and China, letting itself more vulnerable to whims and caprices of these two countries. US aid under MCC is a golden opportunity for Nepal to look beyond India and China and seek greater engagement with other powers to derive economic benefit and relinquish meaningless geo-political adventures.
The best example in south Asia following 'strategic autonomy' is India which followed a non-aligned policy, although shaky one, throughout the cold war which enabled it to get benefits from both the superpower blocs and wrath of none. Now, of course, there has been a shift in strategic alignment of India – it is undertaking appropriate diplomatic manoeuvring– as China's claim of peaceful rise seems rather flimsy in view of perennial projection of hard power against its neighbours and US under Donald Trump is more unstable now. The occasion has not come, till now, for Nepal to take any sides.
Economic cooperation should not be halted due to a geo-political competition wherein Nepal does not have any significant stakes. Nepal must catapult the entanglement of Sino-Indian paranoia and assert its strategic autonomy. Not only US, Nepal should seek greater engagement with other powers too. Rather than out rightly rejecting the MCC aid, it must undertake a negotiation to ward off its concerns relating to sovereignty. The message should go to both Asian giants that Nepal could not be taken for granted as it will follow a multi-aligned approach in contradiction to its hitherto Sino-Indian balancing approach. This will ensure more diplomatic leverage and clout to Nepal vis-à-vis India and China.
Current Political Scenario in Pakistan
Imran Khan, born in 1952, educated in the UK, brought-up in Western Word, very well aware of Western Culture, yet equipped with strong traditional values, is 22nd Prime Minister of Pakistan. He is known for his honesty, love for humanity, and great leadership qualities. He asserted himself in the international community as a visionary global leader, especially after his speech in the UN General Assembly in 2019, which has made him attract international attention.
He struggled for 22 years to become Prime Minister of Pakistan. He is also Chairman of Pakistan Tehreek-e-Insaf (PTI) – a political party that he formed in 1996. As a result of General election 2018, PTI won 116 seats in the National assembly out of 270 and declared the largest political party.
After taking charge of his office, PTI announced a 100-day agenda for a possible future government. The agenda included sweeping reforms in almost all areas of Government, including the creation of a new province in Southern Punjab, fast-tracking of the merger of Federally Administered Tribal Areas into Khyber Pakhtunkhwa, the betterment of law and order situation in Karachi, and betterment of relations with Baloch political leaders. In his first spec h, he announced that as he is impressed by China, how they eradicated poverty and corruption, he would like to learn from the Chinese experience.
PTI was envisaged as a Movement to fight for a just and equitable society based on the system that Prophet Mohammad(PBUH) laid down in the Medina Charter, which was the foundation of the model Islamic state, an egalitarian society based on the rule of law and economic justice – the first welfare state in the history of humankind. It is these principles of justice and egalitarianism that Quaid-i-Azam Mohammad Ali Jinnah envisaged Pakistan, and it is these principles that are the foundation of PTI.
During his election campaign, he made several promises with people of Pakistan, and masses trusted him and voted him. It was a very unusual election in Pakistan, against the traditional politics, the majority voted him, especially the middle class, educated people, and youth& women. He emerged as the third most popular leader in the history of Pakistan, just after Muhammad Ali Jinnah, the founder of Pakistan and former Prime Minister Zulfiqar Ali Bhutto.
People of Pakistan had high expectations from him in return for voting him and trusting him. Unfortunately, most of the expectations turned unfulfilled. The cost of living has gone up, shortage of Atta, Sugar, Petrol, high inflation, devaluation of currency, joblessness, shortage of electricity, etc., are common issues hitting the common man. Yet, he enjoys popularity. Most people believe that PM Imran Khan is sincere and wanted to full-fill his promises, but his team is not with him on the same page. Masses still do not blame him but blame his team instead.
In fact, it is believed that although Imran Khan is the Prime Minister of Pakistan because of some of his good deeds which All-mighty Allah (God) liked and elevated him to the long-desired position as Prime Minister of Pakistan. But it is not the PTI-led Government.
His team includes non-elected members, foreign imported members, dual national members, electable elite, who joined him only recently for getting better positions in his Government. The hard-core, PTI workers are out-side his Government or a very little percentage at some unimportant positions. For example, the most important is Finance, a non-PTI led, Governor State Bank, led by non-=PTI, Strategic Planning, led by non-PTI, Interior Ministry, again a non-PTI-led, Commerce, again a non-PTI led, and so on….
Some of PTI friends argue that previous Governments also hired Imported, non-elected, and dual nationals in their tenures. It is true, the previous Government also did similar things, but what happens to them? Are people of Pakistan liked their acts? Voted them again? If PM Imran Khan also follow their path and he should be ready to face the same outcome.
We voted PTI for a change, reforms, meritocracy, justice, equality, change of status quo, and transformation completely. People of Pakistan can sacrifice a lot but have voted PTI for a cause. It is afraid if the cause is not served, the people of Pakistan may think differently. Pakistan can not afford any more crisis. The rapidly Emerging Geopolitical scenario may not allow us to have any disturbance internally.
However, neutral, intellectuals in Pakistan think that; is he so helpless? Is making his team was not his own choice? What were pressures to form a team of not-his-choice? And so many similar questions. At least, people may blame him for not making his team based on merit, honesty, sincerity, loyalty with Pakistan. It is suggested, PM Imran Khan should think about how to satisfy the public before it is too late.