Distinguished Experts Call for Strengthening India-Vietnam Public Diplomacy
"During our history we have extended mutual support to each other…(we) have been able to benefit from the support from Indian people and government not only during our struggle for national independence and reunification, but also national construction", said H.E. Mr. Pham Sanh Chau, Ambassador of the Socialist Republic of Vietnam to India. Ambassador Chau was delivering the inaugural address at the International Symposium on "Public Diplomacy and India-Vietnam Engagements", organised by the Society for Public Research and Empowerment (SPRE), New Delhi, India in collaboration with Centre for Vietnam Studies, New Delhi, and the Embassy of the Socialist Republic of Vietnam in India. The event was organised via video conference on June 12, 2020.
Ambassador Chau discussed the Vietnamese perspective on public diplomacy and appreciated the importance given by Indian government to public diplomacy initiatives. He said that diplomacy had three major tenets in Vietnam which included political diplomacy, economic diplomacy and cultural diplomacy. Through cultural diplomacy, the primary task was to take care of the Vietnamese residing abroad, he said. He reminded the participants that President Ho Chi Minh had laid the foundation of "Hand to Hand" diplomacy, which helped in winning hearts of foreigners. He maintained that Vietnam won the war against the United States by winning public opinion in Washington. He reiterated the significance of public diplomacy, and said that the India Study Centre and the Ho Chi Minh Academy can be important institutions to support public diplomacy initiatives between the two countries. He also spoke of the growth of Voice of Vietnam radio. Ambassador Chau also specifically mentioned about the significance of direct flights between Vietnam and India and said that it will help in increasing people-to-people contact.
Prior to the inaugural address, Dr. Mahjabin Banu, President, SRPE and Visiting Fellow at the Centre for Vietnam Studies in New Delhi, who moderated this symposium, delivered the opening remarks. She said that public diplomacy is key to managing bilateral relations between India and Vietnam as it helps in promoting inter-cultural understanding. Dr. Banu maintained that this ongoing pandemic has provided an opportunity to engage in a larger Track II dialogues which can also be made possible through technological applications and video conferencing.She asserted that public diplomacy initiatives and geo-cultural cooperation among India, ASEAN and the Mekong-Ganga Cooperation will deepen the integration. This is also very crucial when it comes to Vietnam, she added. Dr. Banu called for a concerted effort toward enriching public diplomacy initiatives between the two countries, and argued that it can redefine the nature of our bilateral economic and strategic relations as well.
Dr. Ash Narain Roy, Chief Patron of the Centre for Vietnam Studies delivered the welcome address. He congratulated Vietnam on its successful handling of Covid-19 pandemic despite sharing a border with China. He praised the accountability of the government of Vietnam. While expressing his thoughts on public diplomacy, Dr. Roy emphasized on the importance of the cultural aspects. He spoke about the success of German Institutes, Confucian Centers and the British Councils. In terms of public diplomacy, he maintained that what matters is what you are and not who you are. In his concluding remarks, he commended the fact that both India and Vietnam have to walk shoulder to shoulder in deepening cooperation between them. Dr. Roy also reminded the participants of the geographical importance of the Indo-Pacific and how India has remained an anchor in the region.
Dr. G. B. Harisha, Director of the Swami Vivekananda Cultural Centre at the Embassy of India in Hanoi delivered a special address. He threw light on the recent discovery of Shiva Linga in the Cham Temple complex. Dr. Harisha also discussed about the deep cultural relationship between India and Vietnam. He further spoke about the respect given to Swami Vivekananda Centre in Hanoi and also about the recently installed statue of Mahatma Gandhi in Hanoi. He said that although other ASEAN countries are known for deeper ancient ties with India, the most ancient inscriptions are found in Hanoi. He highlighted that about 2000 years back, Indian monks brought Buddhism to Vietnam. He reminded the participants about the significance of International Day of Yoga and said that it is celebrated at a very artistic level in Vietnam.
The symposium included three distinguished panels catering to three distinct sub-themes. Each of these panels included two experts – one each from India and Vietnam. The three panel sub-themes included the following: instruments of public diplomacy; public diplomacy as a means of strengthening India-Vietnam ties; and, India-Vietnam cooperation in the emerging geopolitics of a post-covid world
Dr. Rajan Sudesh Ratna, Economic Affairs Officer at United Nations Economic and Social Commission for Asia and the Pacific in New Delhi spoke on the first sub-theme of instruments of public diplomacy. He began by comparing the imperial struggles of both India and Vietnam. Dr. Ratna then spoke about how India had granted Vietnam the Most Favored Nation (MFN) status in 1975, even before Vietnam joined the World Trade Organisation (WTO). He added that soon after granting the MFN status, India then went on to sign a trade agreement with Vietnam in 1978. Dr. Ratna spoke of the deep economic ties between India and Vietnam by stating facts that included India being the 7th largest trading partner of Vietnam and Vietnam being India's 3rd largest trading partner in ASEAN and 14th largest trading partner globally. He also emphasized on how Indian generic drugs being the cheapest can help Vietnam. Dr. Ratna also stressed on the importance of science and technology as a means of connect between the two nations given that Indian software is globally recognized, and Vietnam also has gained due competitiveness in science and technology.
Ms. M. A. Hoang Manh, the next speaker, represented the Ministry of Foreign Affairs of the Government of Vietnam. She spoke of an article she had written on 'What does Vietnam share to the world?'. She said the answer lay in the UNESCO heritage and national parks, and not just coffee. She highlighted the 4000 years of history of Vietnam. Ms. Manh stressed that the most important purpose of public diplomacy is to connect and make people understand about Vietnam. She said that media can play a pivotal role in doing so. She informed the participants that the Voice of Vietnam, as mentioned by Ambassador Chau as well, has 24 channels and it can be an important instrument to promote Vietnam. She spoke of two proposals to help improve public diplomacy between India and Vietnam. One, she said, is to publish more and more articles in the newspapers carrying positive information about India as information about India was limited in Vietnam. Secondly, she called for publishing information about Vietnam in English language to promote Vietnam among the Indian audience.
Dr. Faisal Ahmed, Associate Professor at FORE School of Management in New Delhi, while speaking on public diplomacy as a means of strengthening India-Vietnam ties, described public diplomacy as a tool to reposition the image of a country in mind of the people of other countries. He talked about popular geopolitics and maintained that Vietnam has created an excellent regional and global image as a supporter of peace and humanitarian values. Discussing about cultural cooperation, he mentioned that the two sides have jointly created Indo-Vietnam Film and Cultural Forum which strengthens public diplomacy initiatives. He recommended that this cultural forum should undertake initiatives to organise film festivals, fashion shows, broadcasting of films, and should also print an India-Vietnam Film Magazine to depict each other's real and reel life. He spoke about the need for mass connect amongst the youths, and across communities in both countries. Dr. Ahmed called for allocating more policy space to public diplomacy for leveraging its benefits in economic and strategic arenas as well.
Dr. Le Thi Hang Nga from the Vietnam Academy of Social Sciences in Hanoi was the next speaker. She explained the five elements of public diplomacy viz. listening, advocacy, cultural diplomacy, exchange diplomacy and international broadcasting. She said the most important aspect was cultural diplomacy between Vietnam and India. She spoke of how well India has promoted cultural diplomacy by stating that thirty-seven cultural centers have been maintained by the Indian Council for Cultural Relations, and sculptures of Mahatma Gandhi have been established in forty countries on his 150th birth anniversary. Dr. Nga maintained that the most unique feature of Indian diplomacy can be domestic outreach, and emphasized that the North-East region of India is significant for the success of India's Act East Policy. She mentioned about the newsletter started by the Indian Embassy in Vietnam which is published in Vietnamese, and spoke of the need of a similar newsletter in India by the Vietnamese Embassy.
The last panel focused on the sub-theme of India-Vietnam cooperation in the emerging geopolitics of a post-Covid world. Prof. G. Jayachandra Reddy, Director of the Centre for Southeast Asian and Pacific Studiesat Sri Venkateswara University in Tirupati began his talk with the Covid-19 pandemic situation. He said that Covid-19 is very different from all the previous pandemics – the one difference being on the impact on developed economies. He then discussed about the geopolitical blame game that began following the Covid-19 outbreak. He raised the question as to whether the virus was a coincidence or a planted tool and whether information was hidden and to what extent. He described how the United States has been targeting China and the World Health Organisation (WHO), and also how the European Union is supporting the resolution for enquiry. He expects that there would be a re-polarization of the world order with the growing relevance of geopolitics. He also emphasized that India and Vietnam shall be emerging as extremely competitive hubs in the long-run.
Further, Dr. Do Thu Ha, Professor at the Vietnam National University in Hanoi, spoke about borders becoming much more blurred due to globalization. She reiterated the shift in power being brought forward by this pandemic. She maintained that Covid-19 is here to stay, and it is the time we reconsider our mobility, supply chains, relationships, etc. in accordance with this new scenario. Dr. Ha concluded by drawing attention to the impact of Covid-19. It is not to be underestimated and global order dynamics are expected to be hugely different from pre-Covid world, she added.
The event received immense knowledge support and cooperation from Dr. Sonu Trivedi, Director of the Swami Vivekananda Cultural Centre at the Embassy of India in Seoul; and, Dr. Manish Kumar, Officiating Director of the Centre for Vietnam Studies in New Delhi. It included active participation from speakers and delegates representing India, Vietnam, Thailand, the Philippines, South Korea, Russia, and Switzerland. Toward the end, the forum was opened for Q&A. The Rapporteuring of the event was done by Mr. Mohammad Yusuf Khan. The event concluded with a vote of thanks.
(SPRE may be contacted at: spre.india[at]gmail.com)
Is Quad 2.0 transforming into a Pentad?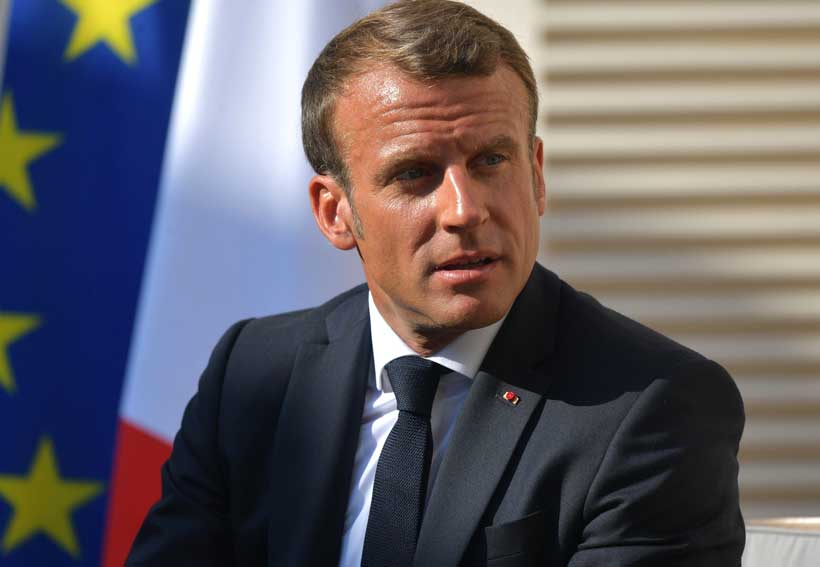 The reinvigoration of Quad Security Dialogue as Quad 2.0 including US, Japan, and Australia along with India during the 12th East Asia Summit in November 2017 has been appreciated and acknowledged by several countries including Germany, France, and Britain. It has been expressed from these countries that such a concert of the major democracies would provide peace, security and help in maintaining order and harmony in the region. Quad 2.0 has been gaining strength with the Foreign ministers meeting in February 2021 followed with Summit level meeting (online) in March 2021 between the leaders of the four countries -India, US, Japan, and Australia.
In 2017, during the India-France Strategic Dialogue, the French senior officials have hinted that they would like to explore possibility regarding collaboration with the Quad members about joining the initiative. The French side has clearly mentioned that given the strength and the objective of the Quad, France would like to join the initiative with the common consensus of the other four partners.
Given the fact that India is averse to any idea of an Asian NATO, therefore France, India and Australia have created a new minilateral which would develop security structures and promote maritime cooperation in the Indian Ocean region. In September 2020 during the foreign Secretary level dialogue between three countries issues such as Maritime Security, Blue Economy, Humanitarian Assistance and Disaster Relief (HADR), and Protection of Marine Global Commons were discussed. The maritime global commons and the blue economy are the two things along with maritime security which allude to the fact that France wants Quad by its side to protect its resources. Deliberating on the objectives and agenda of the Quad, France recently concluded joint exercise with the Quad members in April 2021. The exercises were conducted in the eastern Indian Ocean and were held for three days.
India has been operating Rafale fighter jets (14 are now in service with Indian air force) and plans to procure two squadrons (about 36) of these jets while the three Scorpene submarines have already been commissioned with the Indian navy. This structural defence cooperation between India and France has also been seen in the context of India's' entry into the Indian Ocean Commission (an intergovernmental group of island nations- Madagascar, Comoros, Reunion islands, Mauritius, and Seychelles, dealing with maritime governance) as an observer, and India and France maritime surveillance sorties from Reunion islands from Reunion Islands. India benefits from France entry into the Quad as it would enhance extensive naval presence and add more friendly ports into the Quad network. France has expressed concerns related to China's search for marine resources and seabed minerals near its Indian Ocean territories.
France has been looking into an agreement with Quad members for regular joint exercises and entering into a logistics supply agreement that India has signed with US and both Japan and Australia already have the Logistics Support Agreement (LSA).India and France have signed reciprocal logistics support which is not comprehensive but compliments the requirements from both sides. During the visit of the French Foreign Minister Jean-Yves Le Drian to India in November 2017, the French Minister welcomed the "a free, open, prosperous and inclusive" Indo-Pacific and sated that it would servelong-term global interests but added that this concert of democracies should be open and inclusive citing that such an initiative should welcome other democracies.
Following the visit of the French Minister, it has been explored that given few Francophone countries in Eastern Africa, the logistics and other related support can be procured from the willing countries. India has set up a grid of coastal surveillance radars in Mauritius, Sri Lanka, Seychelles, and Madagascar. France has military assets in Mayotte, besides military bases in UAE and Djibouti, and it has proposed a wide network of radars which can be integrated with other coastal surveillance radars so that not only white shipping, but rogue ships can also be monitored.
France has expressed interest in developing synergies and cooperative structure which should assimilate itself with the larger objectives of the Quad and is looking for maintaining peace and security as well as protecting the marine resources in the Indian Ocean as China has also been exploring for seabed resources near the Madagascar region. The islands that are of interest and can benefit from the Pentad (with France as new entrant) as this would provide security to its islands namely Reunion, Mayotte, French Southern and Antarctic Lands which includes Île Amsterdam, Crozet Islands, Kerguelen Islands, Île Saint-Paul and other scattered Islands in the Indian Ocean, Bassas da India, Europa Island, Banc du Geyser, and Glorioso Islands, largely uninhabited islands.
Few of these islands can support military structures and Quad countries can use its facilities in and around the Indian Ocean as well as certain islands in the Pacific Ocean. In such a context, France has proposed in the past for holding bilateral and trilateral (with Australia and India) naval and coast guard exercises. The increasing bon homie between Quad members and France serves three basic purposes. Firstly, it involves the French navy in the Indian Ocean and helps in monitoring western Indian Ocean. Secondly, the number of island territories that France had both in the Indian Ocean and the Pacific provides unique coverage and support systems. Thirdly, the trilateral between Australia, India, and France (India and Australia are two Quad members) shows that even though it is not very profoundly expressed but the blueprint is already created for including France to make it a Pentad.
ASEAN's Five Point Consensus: A Solution to Crisis in Myanmar?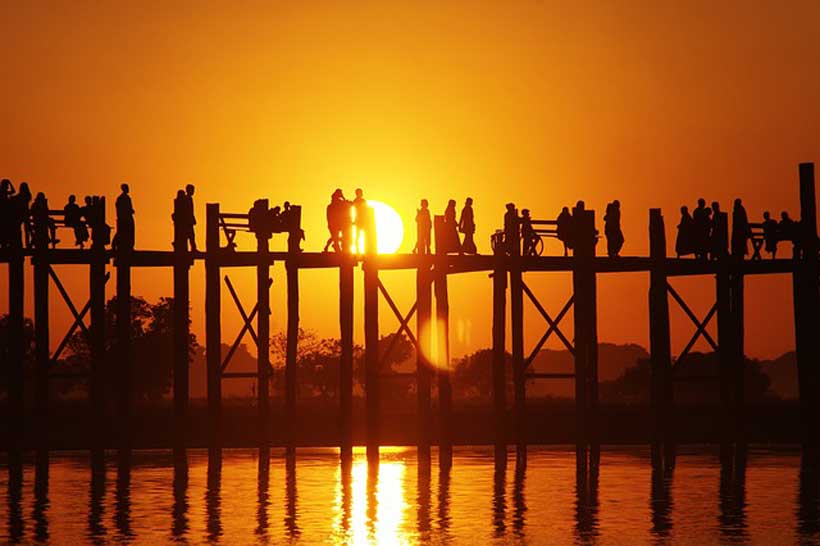 It is a glimmer of hope amidst an ongoing military crackdown in Myanmar that the member countries of ASEAN have been convened in Jakarta to discuss the potential of a resolution of the ongoing crisis in Myanmar. The meeting was conspicuous in its absence of any representative of Myanmar people. However, it has reached an interim five point consensus on how to resolve the impasse in Myanmar. This article assesses the efficacy of the consensus in ameliorating the ever deteriorating situation in Myanmar.
The Myanmar junta spearheaded by General Min Aung Hlaing is nearing its 3 month hold of power amidst continuing backlash from citizens and civil societies alike. Using the irregularities and widespread voting fraud of November election as a pretext to usurp the power, the Myanmar junta has taken over the country which is reminiscent of the country's protracted military rule.
The junta has squelched all of the opposition in its bid to prolong the power hold. The junta has indiscriminately detained the protesters. The number of detainees climbed to 3,389. Security forces have deployed live ammunition to quell the uprising, killing more than 740 people in brutal crackdowns, according to local monitoring group Assistance Association for Political Prisoners. Besides, the junta has also halted communications across the country by imposing a nightly internet shutdown for 70 consecutive days.
Amidst this backdrop, the regional organization of south-east Asia, ASEAN has convened a meeting to resolve the situation in Myanmar. This is the first in-person meeting since the onset of covid-19 pandemic and this is also the first foreign visit of junta Chief General Min Aung Hlaing. The ASEAN Leaders' Meeting was convened at the ASEAN Secretariat in Jakarta, and was chaired by the Sultan of Brunei, Sultan Hassanal Bolkiah. In a statement announced by ASEANs chair, the Sultan of Brunei, the leaders in their five-point consensus called for 1) the immediate cessation of violence in Myanmar; 2) constructive dialogue among all parties concerned to seek a peaceful solution in the interests of the people; 3) mediation to be facilitated by an envoy of ASEAN's chair, with the assistance of the secretary-general; 4) humanitarian assistance provided by ASEAN's AHA Centre and 5) a visit by the special envoy and delegation to Myanmar to meet all parties concerned
Although the statement by the ASEAN and its five point consensus is encouraging amidst such inflammatory situation in Myanmar, it leaves much to be desired. There are many blatant shortcomings of the meeting and the subsequent statement it put forth. Firstly, there was no mention of the prisoners both political and civilian which has been detained by the junta since February. While they had mentioned that the association has "heard the calls", it is at best quite ambiguous selection of words in an attempt to evade the issue of political prisoners. Secondly, the meeting wasn't representative enough. While chief of Myanmar military attended the meeting, there was no representative of Myanmar civilian of newly fashioned parallel government namely National Unity Government (NUG). Therefore, the decision that ASEAN reached run the risk of not reflecting the ground realities of Myanmar. Beside some doubts are being raised given ASEAN's abysmal record of implementing such lofty goals. History abounds with numerous precedents where ASEAN purported to take firm actions but was futile due to its unique organizational structure and lack of good-will. It remains to be seen whether ASEAN can bring about any decisive solution to Myanmar impasse.
Although an epitome of regionalism as evidenced by deepening economic cooperation between the countries, ASEAN's success in political stability is rather limited. Part of the reasons for lack of political involvement can be attributed to its cornerstone principle of non-interference which forbids any nation to interfere the internal affairs of other countries.
However, in a world marked by globalization where national, regional and global has been blurred and where any incidents in one nation can have spill over effect in other countries of the region. The potentiality of an essentially national incident to disrupt the stability of the region is well documented. Particularly, it requires no special mention that given the geopolitical importance of Myanmar, stability in the south-east Asian region hinges on the stability and good governance in Myanmar. Besides, economic cooperation presupposes a semblance of stability which is hindered if good governance can't be assured.
Therefore, ASEAN shouldn't remain aloof from its geopolitical calling since the situation in Myanmar isn't an internal affair any more and has transcended Myanmar. The Rohingya refugee crisis which is the manifestation of Myanmar military hawkish posture serves as a shuddering reminder to world community. The inability to forestall any crisis can have devastating consequences for the whole region and can disrupt the security in the region.
If ASEAN's firm action can't be ensured, the present imbroglio can ensue more such refugee crisis given the assortment of ethnic communities that reside in Myanmar and their apparent hostility and protracted conflict with the junta. Therefore, ASEAN can't trade the security and stability of broader region under the pretext of its provincial non-interference norm. A bold and effective action by ASEAN is the crying need of the time rather than lukewarm condemnations which doesn't serve much purpose. Moreover, ASEAN should come out of its record of advancing platitudes and nostrums in response to pressing political issues and rather should take decisive action to solve the quagmire in Myanmar.
Does ASEAN still play an important role?
The five Association of Southeast Asian Nations (ASEAN) founders sought regional harmony in several dimensions, including economy, collaboration, prosperity, socio-cultural development, security concerns, and shared interests, in the early days of the organization. Many of ASEAN's gains have been accomplished over time, along with the growth of the organization itself, one of which is how ASEAN has facilitated multilateralism in the Asia-Pacific region.
Furthermore, ASEAN has agreed to expand regional coordination in the face of the COVID-19 pandemic so that member countries can reduce health risks, assist with economic stimulus, and restore tourism by coordinated policies. As can be seen, the ASEAN debate does not only include Southeast Asia, but the impact is significant enough to hit a broader audience, including the international community.
ASEAN has evolved into a regional body with several agreements between member countries in terms of fiscal, social, and global contributions. While, in reality, ASEAN faces numerous challenges in order to maintain its strength. Internal and external problems continue to be major impediments to ASEAN's achievement of all of its objectives. Nonetheless, member countries' confidence, determination, and passion have made him relevant over the years.
The ASEAN Economic Community (AEC), which was adopted in 2015 in a blueprint and also approved by the AEC continuity strategy for 2025, exemplifies members' hope, determination, and excitement. AEC clearly seeks to create a more cohesive and competitive ASEAN. high, diverse, yet increasingly people-oriented in order to achieve a global ASEAN.
When seen through the lens of how ASEAN ideals are geared toward national and common interests, ASEAN can still be regarded as important. ASEAN has succeeded in becoming a forum for its members to collaborate through mutually agreed-upon agreements that demonstrate that ASEAN can assist its members in achieving their respective national interests.
Furthermore, ASEAN's centrality dynamic has offered a means for its member countries to compete for foreign cooperation while still forming an active and strong defense of the regional order. As a result, ASEAN has established itself as one of the regional organizations that has effectively demonstrated its ability to carry out regional and national interests in a united manner.
ASEAN has become an indirect reflection and performance of Indonesia's foreign policy framework. Indonesia's foreign policy is reflected in ASEAN's neutrality. Indonesia has earned the right to be considered one of ASEAN's founders. Indonesia gradually gained recognition in terms of its presence in the eyes of member countries and internationally as a result of its position as one of the founding members of ASEAN.
Indonesia plays an important role in the ASEAN structure, as shown by its success in establishing a channel of contact and diplomacy with the United States and Japan over the settlement of the South China Sea dispute. However, ASEAN is only just a strategy that promotes collaboration with other member countries, and it is no longer a cornerstone of its members' foreign policy, since each member country must still recognize requirements and pursue its national interests. None of which could be accomplished by ASEAN.
In conclusion, ASEAN continues to have significant implications for its member countries. However, the concept of not interfering in the internal affairs of its member countries remains debatable, as it is also debatable to what degree ASEAN can assist, especially in issues and disputes involving two or more member countries. As a result, ASEAN can be defined as a platform for cooperation and diplomacy that is only used officially and ceremonially for regional participants when a serious problem involving several parties arises.
Because of its existence, ASEAN appears to serve only as a diplomatic intermediary, with no authority to intervene in the internal affairs of these countries. Even so, there is nothing wrong with ASEAN continuing to stand firm because it still plays a positive position with tangible benefits, especially in the regional context. Since, in the end, ASEAN also has the power to bring parties that have affairs with each other together on a formal negotiation agenda with a coordinated process to address these issues in the hopes of reaching a mutually beneficial agreement that takes into account each other's interests as well as shared interests as a group.