Distinguished Experts Call for Strengthening India-Vietnam Public Diplomacy
"During our history we have extended mutual support to each other…(we) have been able to benefit from the support from Indian people and government not only during our struggle for national independence and reunification, but also national construction", said H.E. Mr. Pham Sanh Chau, Ambassador of the Socialist Republic of Vietnam to India. Ambassador Chau was delivering the inaugural address at the International Symposium on "Public Diplomacy and India-Vietnam Engagements", organised by the Society for Public Research and Empowerment (SPRE), New Delhi, India in collaboration with Centre for Vietnam Studies, New Delhi, and the Embassy of the Socialist Republic of Vietnam in India. The event was organised via video conference on June 12, 2020.
Ambassador Chau discussed the Vietnamese perspective on public diplomacy and appreciated the importance given by Indian government to public diplomacy initiatives. He said that diplomacy had three major tenets in Vietnam which included political diplomacy, economic diplomacy and cultural diplomacy. Through cultural diplomacy, the primary task was to take care of the Vietnamese residing abroad, he said. He reminded the participants that President Ho Chi Minh had laid the foundation of "Hand to Hand" diplomacy, which helped in winning hearts of foreigners. He maintained that Vietnam won the war against the United States by winning public opinion in Washington. He reiterated the significance of public diplomacy, and said that the India Study Centre and the Ho Chi Minh Academy can be important institutions to support public diplomacy initiatives between the two countries. He also spoke of the growth of Voice of Vietnam radio. Ambassador Chau also specifically mentioned about the significance of direct flights between Vietnam and India and said that it will help in increasing people-to-people contact.
Prior to the inaugural address, Dr. Mahjabin Banu, President, SRPE and Visiting Fellow at the Centre for Vietnam Studies in New Delhi, who moderated this symposium, delivered the opening remarks. She said that public diplomacy is key to managing bilateral relations between India and Vietnam as it helps in promoting inter-cultural understanding. Dr. Banu maintained that this ongoing pandemic has provided an opportunity to engage in a larger Track II dialogues which can also be made possible through technological applications and video conferencing.She asserted that public diplomacy initiatives and geo-cultural cooperation among India, ASEAN and the Mekong-Ganga Cooperation will deepen the integration. This is also very crucial when it comes to Vietnam, she added. Dr. Banu called for a concerted effort toward enriching public diplomacy initiatives between the two countries, and argued that it can redefine the nature of our bilateral economic and strategic relations as well.
Dr. Ash Narain Roy, Chief Patron of the Centre for Vietnam Studies delivered the welcome address. He congratulated Vietnam on its successful handling of Covid-19 pandemic despite sharing a border with China. He praised the accountability of the government of Vietnam. While expressing his thoughts on public diplomacy, Dr. Roy emphasized on the importance of the cultural aspects. He spoke about the success of German Institutes, Confucian Centers and the British Councils. In terms of public diplomacy, he maintained that what matters is what you are and not who you are. In his concluding remarks, he commended the fact that both India and Vietnam have to walk shoulder to shoulder in deepening cooperation between them. Dr. Roy also reminded the participants of the geographical importance of the Indo-Pacific and how India has remained an anchor in the region.
Dr. G. B. Harisha, Director of the Swami Vivekananda Cultural Centre at the Embassy of India in Hanoi delivered a special address. He threw light on the recent discovery of Shiva Linga in the Cham Temple complex. Dr. Harisha also discussed about the deep cultural relationship between India and Vietnam. He further spoke about the respect given to Swami Vivekananda Centre in Hanoi and also about the recently installed statue of Mahatma Gandhi in Hanoi. He said that although other ASEAN countries are known for deeper ancient ties with India, the most ancient inscriptions are found in Hanoi. He highlighted that about 2000 years back, Indian monks brought Buddhism to Vietnam. He reminded the participants about the significance of International Day of Yoga and said that it is celebrated at a very artistic level in Vietnam.
The symposium included three distinguished panels catering to three distinct sub-themes. Each of these panels included two experts – one each from India and Vietnam. The three panel sub-themes included the following: instruments of public diplomacy; public diplomacy as a means of strengthening India-Vietnam ties; and, India-Vietnam cooperation in the emerging geopolitics of a post-covid world
Dr. Rajan Sudesh Ratna, Economic Affairs Officer at United Nations Economic and Social Commission for Asia and the Pacific in New Delhi spoke on the first sub-theme of instruments of public diplomacy. He began by comparing the imperial struggles of both India and Vietnam. Dr. Ratna then spoke about how India had granted Vietnam the Most Favored Nation (MFN) status in 1975, even before Vietnam joined the World Trade Organisation (WTO). He added that soon after granting the MFN status, India then went on to sign a trade agreement with Vietnam in 1978. Dr. Ratna spoke of the deep economic ties between India and Vietnam by stating facts that included India being the 7th largest trading partner of Vietnam and Vietnam being India's 3rd largest trading partner in ASEAN and 14th largest trading partner globally. He also emphasized on how Indian generic drugs being the cheapest can help Vietnam. Dr. Ratna also stressed on the importance of science and technology as a means of connect between the two nations given that Indian software is globally recognized, and Vietnam also has gained due competitiveness in science and technology.
Ms. M. A. Hoang Manh, the next speaker, represented the Ministry of Foreign Affairs of the Government of Vietnam. She spoke of an article she had written on 'What does Vietnam share to the world?'. She said the answer lay in the UNESCO heritage and national parks, and not just coffee. She highlighted the 4000 years of history of Vietnam. Ms. Manh stressed that the most important purpose of public diplomacy is to connect and make people understand about Vietnam. She said that media can play a pivotal role in doing so. She informed the participants that the Voice of Vietnam, as mentioned by Ambassador Chau as well, has 24 channels and it can be an important instrument to promote Vietnam. She spoke of two proposals to help improve public diplomacy between India and Vietnam. One, she said, is to publish more and more articles in the newspapers carrying positive information about India as information about India was limited in Vietnam. Secondly, she called for publishing information about Vietnam in English language to promote Vietnam among the Indian audience.
Dr. Faisal Ahmed, Associate Professor at FORE School of Management in New Delhi, while speaking on public diplomacy as a means of strengthening India-Vietnam ties, described public diplomacy as a tool to reposition the image of a country in mind of the people of other countries. He talked about popular geopolitics and maintained that Vietnam has created an excellent regional and global image as a supporter of peace and humanitarian values. Discussing about cultural cooperation, he mentioned that the two sides have jointly created Indo-Vietnam Film and Cultural Forum which strengthens public diplomacy initiatives. He recommended that this cultural forum should undertake initiatives to organise film festivals, fashion shows, broadcasting of films, and should also print an India-Vietnam Film Magazine to depict each other's real and reel life. He spoke about the need for mass connect amongst the youths, and across communities in both countries. Dr. Ahmed called for allocating more policy space to public diplomacy for leveraging its benefits in economic and strategic arenas as well.
Dr. Le Thi Hang Nga from the Vietnam Academy of Social Sciences in Hanoi was the next speaker. She explained the five elements of public diplomacy viz. listening, advocacy, cultural diplomacy, exchange diplomacy and international broadcasting. She said the most important aspect was cultural diplomacy between Vietnam and India. She spoke of how well India has promoted cultural diplomacy by stating that thirty-seven cultural centers have been maintained by the Indian Council for Cultural Relations, and sculptures of Mahatma Gandhi have been established in forty countries on his 150th birth anniversary. Dr. Nga maintained that the most unique feature of Indian diplomacy can be domestic outreach, and emphasized that the North-East region of India is significant for the success of India's Act East Policy. She mentioned about the newsletter started by the Indian Embassy in Vietnam which is published in Vietnamese, and spoke of the need of a similar newsletter in India by the Vietnamese Embassy.
The last panel focused on the sub-theme of India-Vietnam cooperation in the emerging geopolitics of a post-Covid world. Prof. G. Jayachandra Reddy, Director of the Centre for Southeast Asian and Pacific Studiesat Sri Venkateswara University in Tirupati began his talk with the Covid-19 pandemic situation. He said that Covid-19 is very different from all the previous pandemics – the one difference being on the impact on developed economies. He then discussed about the geopolitical blame game that began following the Covid-19 outbreak. He raised the question as to whether the virus was a coincidence or a planted tool and whether information was hidden and to what extent. He described how the United States has been targeting China and the World Health Organisation (WHO), and also how the European Union is supporting the resolution for enquiry. He expects that there would be a re-polarization of the world order with the growing relevance of geopolitics. He also emphasized that India and Vietnam shall be emerging as extremely competitive hubs in the long-run.
Further, Dr. Do Thu Ha, Professor at the Vietnam National University in Hanoi, spoke about borders becoming much more blurred due to globalization. She reiterated the shift in power being brought forward by this pandemic. She maintained that Covid-19 is here to stay, and it is the time we reconsider our mobility, supply chains, relationships, etc. in accordance with this new scenario. Dr. Ha concluded by drawing attention to the impact of Covid-19. It is not to be underestimated and global order dynamics are expected to be hugely different from pre-Covid world, she added.
The event received immense knowledge support and cooperation from Dr. Sonu Trivedi, Director of the Swami Vivekananda Cultural Centre at the Embassy of India in Seoul; and, Dr. Manish Kumar, Officiating Director of the Centre for Vietnam Studies in New Delhi. It included active participation from speakers and delegates representing India, Vietnam, Thailand, the Philippines, South Korea, Russia, and Switzerland. Toward the end, the forum was opened for Q&A. The Rapporteuring of the event was done by Mr. Mohammad Yusuf Khan. The event concluded with a vote of thanks.
(SPRE may be contacted at: spre.india[at]gmail.com)
Spreading Indonesia's Nation Branding Through "Kopi Kenangan"
Consuming coffee has become a public trend in daily life, especially among the young generation. Where almost every coffee shop is always visited by youth who spend their leisure time drinking coffee. Based on data from Statista, in 2020/2021, around 166.63 million 60 kilograms of bags of coffee were consumed worldwide (Ridder, 2022). These data indicate that currently, coffee has become a daily necessity for people in carrying out their activities. Therefore, countries are currently deciding to increase coffee production in their countries through cooperation between countries to fulfill the needs of societies in each country.
Indonesia is the 4th largest country as a coffee-producing country in the world with an amount of 753,491 tons in 2020. In addition, Indonesia is also a country that ranks 2nd in coffee export activities (Liputan 6,2021). It is due to the natural wealth owned by Indonesia in the agricultural sector by having the advantage of fertile soil and being able to produce abundant agricultural products, one of which is coffee beans which have led to many coffee shops available in a country. Indonesia is one of the countries that can maximize its natural wealth, namely coffee beans. It can be proven by the formation of the first New Retail F&B Unicorn company in Southeast Asia where the unicorn product Is a coffee drink called "Kopi Kenangan". Kopi Kenangan is a food and beverage (F&B) network founded by Edward Tirtanata who is the CEO of Kopi Kenangan this unicorn won the Brand of the Year title for the café retail category at the 14th World branding Awards. Where the event was held virtually and attended by more than 500 brands from 60 countries in the world organized by the World Branding Forum (WBF) (Zhafira, 2021). Kopi Kenangan is included in the ranks of businesses with unicorn status or has a valuation of US$ 1 billion and received the first phase C funding of US $ 96 million (Primadhyta, 2021). Through this achievement, it can be a strategy for Indonesia in developing unicorns and expanding its network to many countries by making Kopi Kenangan a coffee product from Indonesia that can be maximized to be promoted abroad as an Indonesian brand that goes International.
To expand the network in promoting Kopi Kenangan Indonesia, it requires contributions from various actors other than the community, one of which is the state actor, namely the government. The government can maximize its role to promote this unicorn abroad through the cooperation between the two countries in establishing international cooperation and negotiating to develop their markets abroad. Through the negotiations between countries, it can be a first step that can be an opportunity for Indonesia to develop the unicorn "Kopi Kenangan" to abroad, not only countries in Southeast Asia, but other countries outside Southeast Asia can become Indonesia's target in promoting its coffee unicorn. Apart from increasing cooperation, it can also be used as an opportunity for Indonesia to create a nation branding for the international community. A coffee brand originating from Indonesia, automatically, the international community will feel that beverage products from Indonesia have a good taste which can be used as a strategy to increase the good image of a country. The formation of the good image, a country will be seen as a country that has a lot of innovation in creating a product, and Indonesia will be seen as a country that can complement the needs of its communities in the current era, which in the current era, coffee has become a lifestyle in daily activities which can also be a state strategy in carrying out people-to-people activities in the aspect of Public Diplomacy. Through this unicorn that is formed and spread to various countries, it can be an opportunity for Indonesia as well to convey the values of Indonesia by promoting Indonesian culture through the unicorn, such as through packaging of drinks or food by displaying Indonesian characteristics.
Kopi Kenangan has succeeded in creating employment opportunities for the Indonesian society with 3,000 employees and it has a large number of outlets spread across Indonesia as many as 600 outlets spread across 45 cities in Indonesia (Merdeka.com, 2022). It shows that Kopi Kenangan can fulfill the daily needs of the community. On the other hand, this unicorn can help Indonesians to find work and can become a state asset, especially Indonesia in maximizing the achievements that have been owned to develop the country's economy through local brands that have spread in many countries. Amid in Covid-19 Pandemic, all activities have stopped and people have difficulty getting jobs. However, with innovations, increasing creativity, this will have a positive impact on the people around us as is the case with Kopi Kenangan which can create jobs for local communities in Indonesia, which Kopi Kenangan contributes to in dealing with the Covid-19 pandemic by supporting parties affected by the economy as a result of Covid-19. when the Covid-19 pandemic first appeared in 2020, there was a form of assistance from Kopi Kenangan in the form of providing a total of IDR 15 billion in 2020 to help various parties affected by the spread of Covid-19.
The local Indonesian brand that has become an Indonesian unicorn in the Southeast Asia Region, has shown that Indonesia has succeeded in improving its performance amid the Covid-19 pandemic where Indonesia has a young generation who has a high ability to create a prestigious product. This product is expected to continue to be developed not only in the Southeast Asian region but outside the Southeast Asia region as well as being able to experience the enjoyment of local Indonesian coffee brands by maximizing international cooperation between countries and this can be a country's strategy to spread nation branding as well. Therefore, through Kopi Kenangan, which has now become the first Unicorn Startup in the food and beverage (F&B) sector in Southeast Asia, it has proven that amid the Covid-19 pandemic, innovation can continue to be developed. which in the era of the Covid-19 pandemic, creativity, and innovations are very much needed to achieve the success that can be useful for anyone, both for the country and society.
Maximizing Indonesia's Public Diplomacy Through Indonesia's First Mosque in London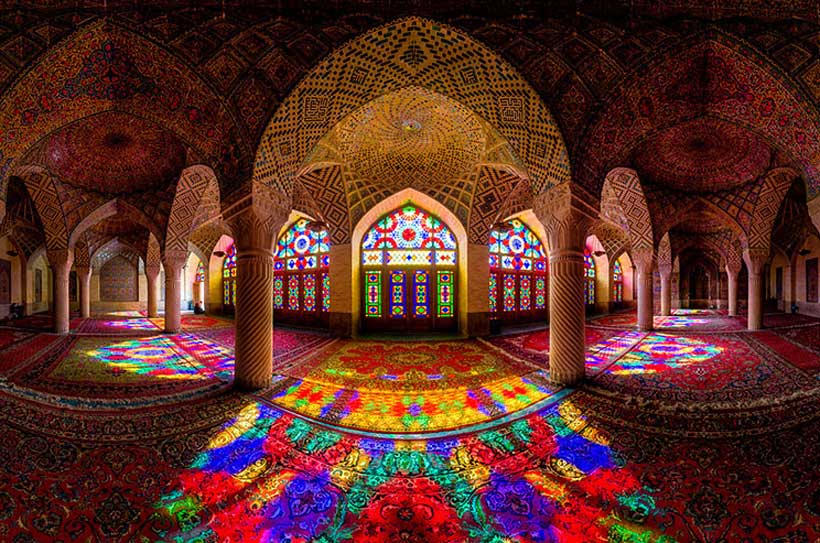 Indonesia and UK have established bilateral cooperation in December 1949 in which the bilateral cooperation includes economic cooperation, tourism, energy, education, and industry. The existence of these forms of cooperation shows that the UK and Indonesia already have ties and must maintain their relations. The relationship between the two countries continues to develop, and not only state actors can cooperate, but non-state actors, especially the international community, and assist the role of the state (one track diplomacy) in carrying out diplomatic activities. One aspect that greatly contributes to shaping the characteristics of the international community in carrying out communication activities, and indirectly can be a strategy to introduce the characteristics of the state through social and cultural aspects. Currently, the social and cultural aspects have become aspects that greatly contribute to forming a mutual understanding of the international community, establishing harmonization among the international community. However, the international community can carry out a people-to-people strategy formed by Indonesia to the UK is to establish the Indonesian Islamic Center (IIC) mosque located in Colindale, London.
The first Indonesian mosque built in London has a plan to accommodate a capacity of around 500 worshipers (Kristina, 2021). The existence of the mosque can be a strategy for Indonesian Public Diplomacy in introducing the characteristics of Indonesian mosques and can be a strategy for interacting with the international community in London by spreading the good image of the state especially Indonesia to the international community. As for spreading Indonesia's good image, Indonesia must be able to implement the diversity aspect. The Indonesian must be able to show the nature of religious tolerance towards all people. the existence of an Indonesian mosque in England, it is hoped that with this existence, the mosque will not only be visited by the Indonesians but also given the freedom for all Muslims who want to worship in the mosque regardless of where they come from, besides that, Indonesian must reflect a good nature to the international community by not discriminating against anyone who wants to worship in the mosque. The data from the Office for National Statistics (ONS) explains that the number of Muslims in the UK in 2019 reached 3 million people and in some areas in London almost 50% of the population is Muslim (Windiyani, 2019). Therefore, the diversity of people from countries who worship at the mosque, so that can be a strategy that can be maximized by Indonesia to make it a tool of Public Diplomacy (Second Track Diplomacy) which is the second path carried out by non-state actors who can contribute to smooth the goals of a country. Through the good image delivered by Indonesian in London, it can be added value for the Indonesians in spreading the advantages of a country. Not only introducing the characteristics through the architect of the mosque building but the Indonesian in London must participate and contribute to providing good service for the international community in London. Thus, it will have a positive impact on Indonesia that Indonesia can be known as a country that is harmonious, tolerant, and upholds peace to everyone without discriminating against the identity of each individual. The formation of the first mosque in London, in the future, can become a forum for the Indonesians by holding various religious activities and gathering between Muslims in order to establish good relations. In addition, Indonesia's first mosque in London can also be used as a forum for teaching and learning process such as reciting Al-Qur'an together in the mosque it is an opportunity for the Indonesian who is in London to do good things by conducting activities at the mosque with local and foreign Muslims.
The construction of Indonesia's mosque in London is a good first step to maximize Indonesia's nation branding to strengthen Indonesian identity with the presence of Indonesia's mosque in London. In addition, the existence of Indonesia's mosque in London, it can enhance and promote the socio-cultural aspects of Indonesia to the International community. Which will have an impact on improving and achieving the partnership between Indonesia and UK. Indonesia and the UK have 7 characters, including point 7 on social and cultural aspects which explains that there is a cultural partnership to create a mutual understanding of each other. In order to maintain the relations and facilitate cooperation between the two countries, it is necessary for involving various actors, both from state actors namely the government, and non-state actors, namely the international community. By maximizing the contribution of the two actors, the relations between the two countries will be harmonious and bilateral cooperation will run smoothly in the future. However, building a mosque requires contributions and involvement from various parties to assist in the construction process. Where the existence of Indonesia's mosque in London is a form of representation of Indonesia abroad, consequently, it needs to be maximized both in the development process, the architect used, and adequate funding. Through the fulfillment of this point, the existence of Indonesia's mosque in London will be achieved and the strategy to maximize Indonesian identity through the presence of Indonesia's mosque will also be achieved well. Both in terms of promoting Indonesia's mosque and the interaction of the international community there. These two things are important things to be realized that can be used as a strategy to maximize Indonesia's performance and good representation in the international community. The formation of a good image of a country will have a good impact in the future. Which a country will always be remembered as a harmonious country, uphold peace, and be seen as a good representative of the country. Through this formation, it will help the role of the state to smooth the cooperation formed between countries through the establishment of Indonesia's first mosque in London.
Cambodian Prime Minister's Visit to Myanmar: Weakening Role of the ASEAN?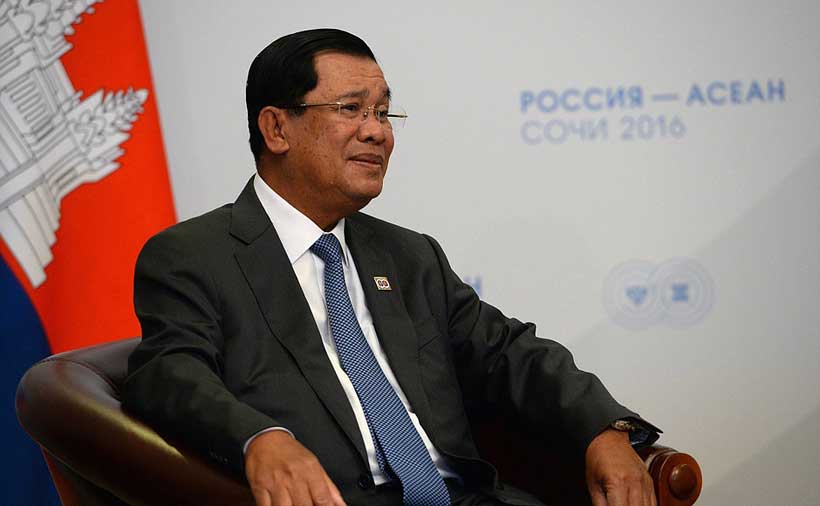 Cambodian Prime Minister Hun Sen recently visited Myanmar for two days despite a wave of condemnation that his visit undermines ASEAN and legitimizes Myanmar's deadly regime. Hun Sen is currently the chair of Association of Southeast Asian Nations (ASEAN) in 2022, and is expected to lead ASEAN in diplomatic activity on how to navigate Myanmar's political situation. As expected, Hun Sen was welcomed by the Myanmar officials, including Foreign Minister Wunna Maung Lwin, and was given a guard of honor. Accompanying Hun Sen are donations of medical equipment to fight Covid-19, comprising three million face masks, 200,000 N95 masks, 100,000 goggles, 30,000 personal protective equipment (PPE) suits, 30,000 face shields, 3,000 plastic boots, 50 ventilators appropriate for an ICU setting, 50 patient monitors and 50 oxygen concentrators. He was the first foreign leader to visit the country since the Myanmar military overthrew the democratically elected party and jailed it's leaders, including Aung San Suu Kyi. Since Feb 1, at least 1,435 people have been killed by the Tatmadaw in ruthless crackdowns on democracy protests. Conflict has also escalated in the nation's border zones creating a humanitarian disaster where tens of thousands of people have been fleeing for their lives. Prompted by Myanmar's exclusion from the bloc's summit in 2021, the premier has repeatedly signaled his intent to bring the country back into the ASEAN fold, arguing that the economic union was "incomplete".
Why has the Cambodian Prime Minister visited Myanmar, a nearly pariah nation in the world? Traditionally, Cambodia is a time-tested ally of Myanmar. This country has remained behind Myanmar solidly in times of crisis and challenges. Particularly, the current Hun Sen leadership is close to the military Junta of Myanmar. Cambodia has a different view about Myanmar and it's a deeply pro-Junta as Hun Sen believes that ASEAN did not operate very smoothly in 2021 on the Myanmar issue. As the ASEAN chair, Hun Sen is determined to find a way to halt the violence and maintain the "ceasefire" in Myanmar while pursuing the bloc's five-point consensus and bringing in humanitarian assistance. In his words, we cannot stand by passively while Myanmar falls apart and that we must find a way to resolve the stand-off between the opposing sides there and take advantage of all opportunities to pursue negotiations.
Although apparently the Cambodian leader focuses on political crisis in Myanmar, he has no concern for democracy, human rights and brutality of the military regime. He has no concern for the Rohingyas or any minority groups, which suits interests of Myanmar regime and its allies. Cambodia has launched a diplomatic blitz to rehabilitate the Junta first in ASEAN and then at the global level. Before taking over the revolving annual chairmanship of ASEAN, Hun Sen declared that he wanted the Burmese junta to be represented at the bloc's meeting. In responding to questions of whether Cambodia can resolve the issue of the Myanmar junta, Hun Sen mentioned that any resolution would have to come from Myanmar itself, saying that the regional bloc was only one part of helping the member nation find a solution. "It isn't based on whether Cambodia can resolve it or not, but Cambodia will try to compromise the situation of Myanmar to return it to a better situation.
Hun Sen is trying to use his personal influence as one of the oldest leaders in the region who is in power for more than 36 years and who even supported Vietnam's invasion of his country in 1978. His own leadership in Cambodia is also deeply criticized, so his diplomatic role can also help him legitimizing his power in one of the small but historic nations on earth, Cambodia. Hun Sen often refers to ASEAN's long-held convention of not interfering in each other's internal affairs as an excuse of not creating any pressure on the Junta government. He plainly promotes the idea that under the ASEAN charter, no one has the rights to expel another member.
Support for the Hun Sen Initiative
The visit of Hun Sen enjoys support from some members of ASEAN and outside. Cambodia enjoys strong endorsement from two powerful regional partners of ASEAN and members of ASEAN Plus Three, China and Japan. In a statement of Japan's MOFA, it is stated that Japan welcomes Cambodia's active engagement as ASEAN Chair on the situation in Myanmar, and both ministers shared the view to coordinate closely. Another close ally of Myanmar, China, is also strongly in favor of Hun Sen and Cambodia, as well as Myanmar. The Chinese foreign ministry official, Wang Wenbin states that China appreciates Myanmar's readiness to create favorable conditions for ASEAN's special envoy to fulfill his duty and [he] works toward effective alignment between Myanmar's five-point road map and ASEAN's five-point consensus. In his words, "China will fully support Cambodia, the rotating chair of ASEAN, in playing an active role and making [an] important contribution to properly managing the differences among parties of Myanmar". Members of ASEAN such as Thailand and Vietnam have strong support for Hun Sen visit. Cambodian Foreign Minister Prak Sokhonn said that ASEAN member-state Thailand's top diplomat had sent a "congratulatory message" saying, "he strongly supported the outcomes of the Cambodia-Myanmar joint press release".
Against the Visit
Rights groups are calling the visit a charade. They openly argue that by failing to insist that he would meet with all parties to the conflict, including imprisoned political leaders like Aung San Suu Kyi, PM Hun Sen has demonstrated a clear authoritarian orientation that all issues can be sorted out in closed door talks between dictators. They argue that such kind stance of Hun Sen threatens to undermine the very fragile ASEAN decision that Myanmar political authorities cannot participate in future ASEAN events unless they abide by the 5 Point Consensus agreed by junta supremo General Min Aung Hlaing in April 2021. Activists also argue that with the false confidence generated by this ill-advised visit, the serious worry is the Tatmadaw will see this as a green light to double down on its rights abusing tactics seeking to quell the aspirations of the Burmese people. The worrying fact is that ASEAN has been making some efforts to stabilise the political conflict in Myanmar since the 2021 coup, but many view Hun Sen's visit undermines this progress. Understandably, anti-coup activists and leading members of Myanmar's shadow government, the National Unity Government, have also condemned the visit across social media. The most outspoken ASEAN members against the visit are Indonesia and Malaysia who led the process in 2021 to keep the Junta leader, General Min Aung Hlaing out of ASEAN process for his blatant breach of 5-point consensus to which he was also a party.
Who has benefited from the Visit?
Undoubtedly, it is the military Junta of Myanmar who has gained exclusively from this visit orchestrated by the pro-Junta members within and outside of ASEAN. Myanmar and Cambodia are particularly happy with the outcomes of the visit. In the first place, the Myanmar Military has already achieved a huge diplomatic advantage from the visit of Hun Sen as he became the first foreign leader to visit Myanmar and meet the regime's leader, Min Aung Hlaing, since the military overthrew the country's elected government in February 2021. Meanwhile, the two leaders discussed bilateral relations in a 140-minute meeting in the capital of Naypyidaw and they agreed that the ASEAN Special Envoy could be involved in the Myanmar peace process. Myanmar believes that Cambodia will rule with fairness during its chairmanship this year of the ASEAN. To Myanmar, there were "good results" from the Cambodian leader's visit that boosted the military leadership as they argue that international pressure on Myanmar had not dialed down, but Myanmar would not bow to it.
Despite the satisfaction of Myanmar and Cambodia, Malaysian Foreign Minister Saifuddin Abdullah criticized Cambodia's Prime Minister Hun Sen for taking unilateral action in meeting the leader of Myanmar's junta. The foreign minister further added, "We would expect that he could have at least consult – if not all – a few of his brother leaders as to what he should say." He reminded that ASEAN position would not change that until there is clear progress on the five-point consensus Myanmar's representation at the Asean summit and related summits at the end of the year should remain non-political. Indonesia is another powerful member of ASEAN also criticized that visit and identified it as a futile exercise.
Another immediate outcome of the visit is postponement of the first ASEAN meeting known as The ASEAN Foreign Ministers Retreat (AMM Retreat) initially scheduled on Jan. 18-19, 2022, in Siem Reap province under Cambodia's 2022 chairmanship. Although COVID 19 was shown as a reason behind this decision, it is the division among the bloc's members over Prime Minister Hun Sen's visit to Myanmar has played a vital role behind this new development. Discords within ASEAN over Hun Sen's trip to Naypyidaw and a potential invitation to the Myanmar junta's foreign minister to attend the ASEAN diplomats' retreat might be why some ASEAN members chose not to attend the meeting. Precisely, the issue is members' intense disagreement over ASEAN chair's invitation to the Myanmar military-appointed Foreign Minister Wunna Maung Lwin have created an impasse. It may be mentioned that Brunei, Indonesia, Malaysia, the Philippines and Singapore had backed shutting out the coup leader from the regional bloc's top summit in 2021 when Brunei was the Chair of the bloc. Analysts fear that the postponement effectively delays the official endorsement of Foreign Minister Prak Sokhonn as ASEAN's new special envoy for Myanmar.
By visiting Myanmar and meeting with Min Aung Hlaing, Hun Sen legitimized him and at the same time, weakened the role of ASEAN in playing a constructive role in the Myanmar crisis. The military leader in Myanmar had promised, among other things, to end violence and give an ASEAN special envoy access to all parties in the Myanmar political crisis, but he has done none of those things. Hun Sen has reversed the stance of the previous Chair Brunei, which created positive pressure on the Myanmar regime. Now the visit has questioned the credibility and limit of ASEAN to continue its meaningful and effective diplomatic role in mitigating the crisis in Myanmar, which has adverse impact on the future of democratic movement and the possible repatriation of the Rohingyas.