Denmark Vs Sweden: Herd Immunity' Is a Failed Response to Coronavirus
Denmark and Sweden are often compared regarding their handling of coronavirus-19 because the two Scandinavian countries are similar to one-another in many ways but took very different approaches to dealing with the coronavirus challenge. Whereas Sweden took a libertarian approach (meaning minimal regulations) and aimed to develop a 'herd immunity' to the disease, Denmark took the opposite path and imposed social-distancing measures, mask-wearing, and more.
As I reported regarding these two countries, in my April 22nd "Why Post-Coronavirus America Will Have Massive Poverty",
Here, therefore, is the actual performance, thus far, of both of those two countries:
DENMARK = 1,329 [cases per million residents] peaked April 7th
SWEDEN = 1,517 peaked April 8th
Both of them are reasonably comparable to Germany, UK, Turkey, and Iran, but not as good as S. Korea, and not nearly as good as the two best, China and Japan.
On May 11th, I headlined "America's Percentage of World's Coronavirus Cases Is Now Declining", and reported regarding Denmark and Sweden, that,
As of the start of the day on May 10th, those numbers are:
DENMARK = 1,782 (up 34%)
SWEDEN = 2,567 (up 69%)
Consequently, as more time passes, Denmark's policy is considerably more effective at keeping down the number of cases than is Sweden's.
Furthermore: whereas Sweden had tested only 14,704 persons per million (which is a very low percentage), Denmark had tested 53,345 per million (which is an extremely high percentage), and this fact likewise indicates that whereas Sweden, which has been reducing its socialism and increasing its libertarianism, is pursuing a remarkably libertarian approach to Covid-19, Denmark, which remains socialistic, is pursuing a remarkably socialist approach. And Denmark's approach is increasingly better than Sweden's in terms of keeping down the percentage of Covid-19 cases.
As regards the economies of those two countries: The unemployment rate in Denmark at the end of March 2020 was 4.1% and that was 170,000 unemployed; and as of May 5th there are 180,000 unemployed Danes; so, Denmark's productivity hasn't been much affected yet by Covid 19.
By contrast: Reuters headlined on April 14th, "Swedish unemployment rate could reach 10% by summer – Labour Board", and reported that "Unemployment in Sweden could reach 10% in the coming months if the current wave of lay-offs due to the outbreak of the novel coronavirus continues, the Labour Board said. … Unemployment was 7.4% in February, but many companies have since shut down and sent workers home due to supply chain problems and measures to prevent the spread of the virus." On May 7th, the Wall Street Journal bannered "Sweden Has Avoided a Coronavirus Lockdown. Its Economy Is Hurting Anyway."
Here was the story regarding the number of cases per million, as of June 17th:
DENMARK = 2,123 (up another 19%)
SWEDEN = 5,404 ( up another 111%)
And here it is as of June 28th:
DENMARK = 2,188 (up another 3%)
SWEDEN = 5,450 (up another 1%)
During that 11-day interim, Sweden was imposing basically the same measures that Denmark was. It worked.
Furthermore: whereas on April 22nd Denmark had a coronavirus death-rate of 64 per million residents, Sweden had a coronavirus death-rate of 175 per million residents; and those numbers on june 17th were: 103 in Denmark, and 499 in Sweden. Denmark's rose 61% while Sweden's rose 185%. So, also on death-rates, the two countries were increasingly far apart.
Whereas Denmark's death-rate on June 28th is 104, Sweden's is 523. Denmark's rose from 103 to 104, and Sweden's rose from 499 to 523.
Sweden's unemployment rate rose from 6% in December 2019 to 9% in May 2020. Denmark's was 3.7% till February 2020 and shot up to 5.4% by April 2020.
Sweden's experiment with 'herd immunity' is over. That approach failed. It didn't even produce better economic results. (Actually, the biggest economic impacts from Covid-19 will be the enormous per-patient healthcare costs, which are yet to be tabulated, but what they will mean is already clear: keeping the numbers of cases down will keep future healthcare costs down. The 'herd immunity' countries will suffer enormously higher healthcare costs.)
On June 15th, the German international polling firm Dalia Research reported its survey results from polling 124,000 respondents in 53 countries throughout the world, under the heading "People around the world judge their government's COVID-19 response", and they showed that Danes' rating of their Government's response was the 8th from the top, whereas Swedes' ratings of theirs was 29th from the top. (China was rated the best at #1, and Brazil the worst at #53. America ranked #48. Most of the countries near the top took a socialistic approach to dealing with the coronavirus, and most of the countries near the bottom took a libertarian approach. However, the correlation between that ranking and ideology wasn't nearly as strong as was ideology's correlation with the internationally reported performance-data. For example, libertarian-run Peru was #40 but its numbers were actually far worse than that, because the libertarian population population distrusted the Government so much as to ignore the Government's recommendations. So, Peru wasn't just libertarian, it was chaotic, and its infection-numbers were terrible. Japan took a basically socialistic approach and its ratios on coronavirus are among the world's best, but because the Japanese people had expected an even more socialistic approach, they thought their Government's performance was lax and rated it at #49, which is one notch below that of the obviously failed, and quite libertarian, U.S.A. Similarly, Hong Kong, on June 17th, had had a total of only 1,121 coronavirus-19 cases and 4 deaths, compared to NYC's 215,686 cases and 21,645 deaths, while Hong Kong's population is 89% as large as is NYC's; and, yet, because of Hong Kong's anti-Government demonstrations and such, Hong Kongers rated their Government's coronavirus-performance at #44 out of the 53. Probably NYC residents wouldn't believe that their government is 192 times worse than Hong Kong's on cases, and 5,411 times worse on deaths, and probably Hong Kong residents wouldn't believe it either, but it's true.)
Given the world's coronavirus-19 experience, anyone who still remains a libertarian is simply beyond the reach of evidence, because the evidence against it is now overwhelming. The corpses are clear, about the matter
Hypocrisy or something else?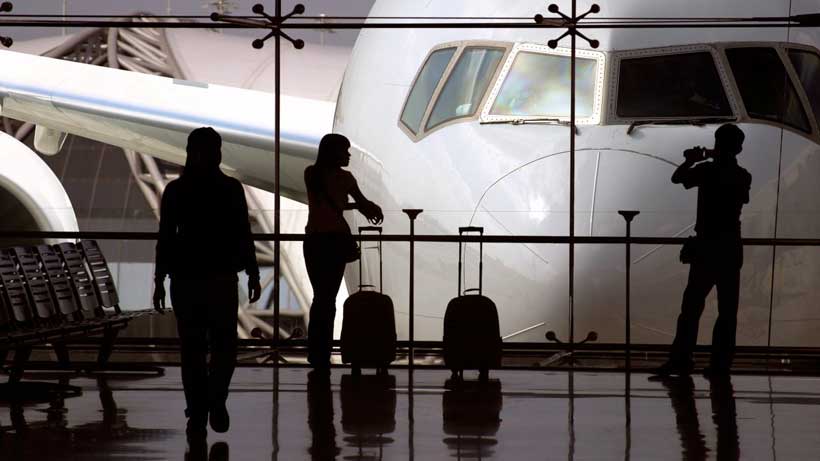 As of July the 1st, the European Union decided after long talks to open up its borders to third countries, accepting along with other travelers, tourists. A much-needed source of income especially for nations of the south that depend heavily on tourism, such as Italy, Greece, Portugal and Spain. The list of these third countries (which will be updated every two weeks) included Algeria, Australia, Canada, Georgia, Japan, Montenegro, New Zealand, Rwanda, South Korea, Thailand, Tunisia and Uruguay.In a seemingly surprising move China was included. Under one condition. China is subject to confirmation of reciprocity. Meaning that only if Beijing allows visitors from the European Union will the EU open up its borders in return. At a first glance it seems like a fair decision that allows China freedom of movement. But let us delve deeper into this.
What was the main reasoning behind Europe's choice ofthe countries that eventually got included in the final list? As the official announcement goes it was done "…on the basis of a set of principles and objective criteria including the health situation, the ability to apply containment measures during travel, and reciprocity considerations, taking into account data from relevant sources such as ECDC and WHO…". Looking at the health situation, always according to ECDC and WHO, China did and still is doing a far better job at containing the spread of the virus and reducing the death toll. The active Coronavirus cases are less, better tracked and treated faster and more decisively. Thus, the European Union, according to its own statement, is opening and should be opening its borders to safer countries than itself. However, in the case of China not only does it not do so but instead expects a seemingly safer country to first open up her borders. It goes as far as to require the lift of the travel ban to the entirety of the European countries, no matter how dangerous or how badly they individually treated the virus.
Moving on to the reciprocity considerations one would expect that the countries allowed to enter the European Union are alsoallowing European citizens to enter their borders. However, this measure is seemingly only required from China, as it is already clear from countries like Australia and Japan that EU citizens may not enter for non-essential reasons until further notice. It is apparent from the above that from EU's position, in the best case, there is a double speech and a policy of not acting upon its words. In the worst case, there is a blatant hypocrisy and unfair treatment of China for unknown reasons. We could only speculate about these reasons, based on another condition set for the opening of the European borders; the transparency of the thirdcountries' virus reporting.As some European officials already claimed, there is suspicion towards Beijing concerning its handling of the pandemic. Thus, it would be fair to assume that some of Europe's leaders are engaged in conspiracy theories that hinder an honest interaction.
Nonetheless, as the situation stands right now, it seems almost entirely upon China to step back, open her borders to Europe and expect the same response from the opposite side. There are reasons, though, that make this action almost impossible. On one side, as already mentioned, China is in a far more precarious situation to face a new wave of Coronavirus since it would be opening her borders to a group of nations that overall have more cases, higher average and far worse tracking system. On the other side, China is still facing the danger, as it was in the beginning of the epidemic, of an uncontrolled spreading in her countryside, where the facilities are admittedly worse than in the large cities and incapable of dealing with a rapid spreading. But the great Chinese cities are also in danger. Their great population that, in certain cases, equal or surpass the population of entire European countries could render a possible spreading of the virus truly dangerous, unable to deal with, and cause a repeat of a severe lockdown just like Wuhan. The damage, economically and politically, in such a case would be tremendous.
Unless the European Union backs down from the reciprocity measure a future estimate of when the borders will open again is tough. Typically the Chinese tourists, as great spenders, were more than welcome in Europe, but in the current situation the projections for a resurgence of Chinese tourism are bleak (especially since after their trip they would have to self-quarantine for 14 days once in China; a greatly discouraging measure for potential travelers). Thus, an extra motive for a possible opening up from Europe's side is off the table.
If Europe is playing a political game on the backs of travelers, keeping a hypocritical stance, or considering conspiracy theories, it matters not. China should give an end with a straightforward answer. By safeguarding her airports and increasing protective measures in international flights, China should take the risk, open up her borders, show she has nothing to fear and cast away the various accusations of manipulating Covid-19 numbers. At the same time China would throwthe ball back to Europe, cause greater disputes among the already divided nations, and force an answer. In response Europe would either show her true face by taking back her words or allow some kind of normality to return to international traveling.
"Third way": EU tries to avoid a hard choice between US and China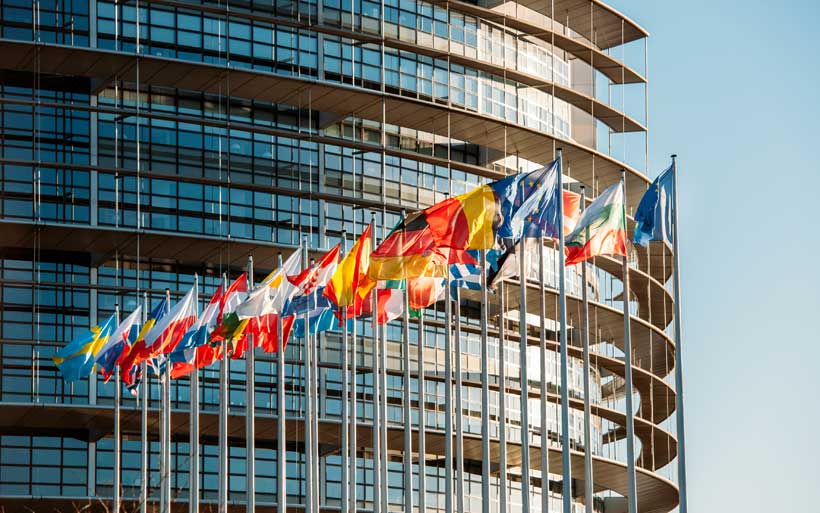 According to Euronews, the EU-China online summit of June 22 "was held in a tense atmosphere." The EU has toughened its position on trade negotiations with Beijing, but observers note that Brussels continues to stay clear of the ongoing trade war between the US and the People's Republic. Meanwhile, just as President Trump talks about "breaking ties" with the Celestial Empire, the United States is pulling out of OECD-organized negotiations over an international tax on digital companies above a certain revenue threshold. US Trade Representative Robert Lighthizer is looking for legal grounds for imposing unilateral duties on the European countries willing to jack up taxes on US IT companies. The situation may well lead to a new trade war.
By the turn of this year, Europe had still been desperately trying to walk the fine line between Washington and Beijing and implement its own version of the game in a world where parties can always agree or nix almost any bilateral deal. When in Washington, the European Commission backed the US side in the conflict with China, while during a visit to Beijing its delegation showed "understanding" of China's position in trade disputes with America. However, even then, the Old World's stand on the intensifying tug-of-war for dominance between the world's two leading powers looked both ambiguous and "dangerous."
The US wants the Europeans to clearly and unambiguously honor their political and even legal obligations, threatening otherwise to completely dismantle the entire system of relations, which has for decades relieved Europeans of the need to make independent, albeit difficult and costly decisions. Trump's unilateralism has exacerbated the crisis in transatlantic relations to a degree that the concept of "Westlessness" took center stage at this year's security conference in Munich. It was about the erosion of Western power to an extent that "the very concept of" the West "is now devoid of any strategic content."
Meanwhile, China's rapid economic, technological and political growth is forcing Europeans to decide whether they want to trade and exchange technologies with a possible future leader in many important areas of scientific and technological progress. And, ultimately, if the Old World is able to maintain its status of one of the most advanced socio-economic regions of the world.
Finally, while over the past few years the United States has become increasingly self-absorbed, Europe and China have been aligning their positions on global trade, including their rejection of Washington's growing protectionism, and on climate change. Beijing has made it clear that in the event of a weakening of transatlantic ties, it is ready to immediately move in and fill the gap.
It is against this backcloth that towards the close of last year the number of European politicians holding out for Europe's greater strategic autonomy from the United States reached a historic maximum. Optimists see the future of the European Union as a "counterweight" to the United States, should the latter "cross the line." The new leadership of the European Commission has proposed the creation of a full-fledged European "center of power" to interact with the rest of the world, the US included, but with an emphasis on rational political interests.
At the same time, the Europeans are wary of the increasing centralization of political power in China under Xi Jinping, the state's growing role in the economy and Beijing's increasingly "assertive" foreign policy. By the end of 2019, the EU had gradually tightened control over Chinese investments, especially in the high-tech sector and infrastructure, but described all this as "regrettable but necessary measures" designed to create a new political platform for the development of closer ties.
However, in a matter of just a few weeks the coronacrisis forced the EU to start reconsidering its strategic worldview. First, the pandemic called into question the efficiency of supranational institutions as such – both in terms of legitimacy and the resources they are able to use to combat the challenge of catastrophic proportions. Amid the ongoing COVID-19 crisis, the "failure of the US global hegemony" has become "painfully obvious." Finally, even before the pandemic struck, Britain's withdrawal had deprived the EU of much of its "strategic weight."
As for relations with China, Mark Leonard, Director of the European Council on Foreign Relations, said that the EU now sees Beijing's strong desire to use its position as a leading producer of medicines and medical equipment as a means of increasing its political leverage. "The COVID-19 crisis has triggered a new debate within Europe about the need for greater supply-chain 'diversification,' and thus for a managed disengagement from China."
That being said, right now the EU's dependence on China "in strategically important areas" has actually increased. Diversifying sources of supply will not be easy. Experts argue that it would be crazy for a business to leave China, especially when it produces goods that are extremely important for the Europeans, such as pharmaceuticals and medical equipment. They also warn that producing all this in Europe and procuring in other countries, would cost more.
On the other hand, the outbreak of the epidemic has created preconditions for a new rapprochement between the United States and Europe. Still, the outbreak of the coronavirus infection on both sides of the Atlantic has been strong enough to force nominal allies to fight each other for resources. It is "every man for himself" now. The situation with the pandemic and its socio-economic impact on the United States is so bad that it is now undermining Donald Trump's chances for reelection in November, forcing him to look for ever new ways to appease and rally his voters, even at the cost of slapping new tariffs on America's closest allies. Bloomberg reports that in response, "Germany is preparing to strike back against the US if President Donald Trump follows through on his threat to kill off the Nord Stream 2 gas pipeline with additional sanctions."
Strategically speaking, however, the EU and the US continue to have shared concerns in their confrontation with Beijing, including alleged theft of intellectual property, "forcing" private Western companies to transfer technology, industrial subsidies and violations of market rules by China's state-owned firms. Speaking at a June 25 online conference, organized by the German Marshall Fund, US Secretary of State Mike Pompeo said that Washington had accepted a proposal by European Union foreign policy chief Josep Borrell to create a US-EU dialogue on China to discuss "the concerns we have about the threat China poses to the West and our shared democratic ideals."
In a recent interview with Euronews, NATO Secretary General Jens Stoltenberg said that "… China is coming closer to us with weapons systems … the rise of China makes it even more important to maintain the bond between North America and Europe, the transatlantic bond."
The EU remains formally committed to developing a "strategically- oriented foreign policy" that would give it "a sense of initiative and action."
"We grew up in the certain knowledge that the United States wanted to be a world power," German chancellor Angela Merkel told parliament in June. "Should the US now wish to withdraw from that role of its own free will, we would have to reflect on that very deeply," she added. French President Emmanuel Macron urges Europe to act more independently in world affairs in order to completely get rid of the need to choose between America and China. This is exactly what the EU's top diplomat Borrell has in mind when he speaks about a "third way."
Still, what has been discussed so far is at best preparation of documents to serve as a "strategic compass" for coordinating government measures.
Systematic inability to reach political and procedural consensus on many pressing international issues is the Achilles heel of EU foreign policy. The past few years have seen a rapid decline in the overall level of public confidence in traditional European elites, which has inevitably weakened the potential of political leadership across the EU. Besides, the growing sense of uncertainty among the leaders of individual EU countries is by no means adding to the unity of the 27-member bloc either.
On the one hand, the pandemic has "allowed Europeans to become less naive and more united in the face of Beijing, which supposedly tries to set them apart." On the other hand, in its relations with the United States, Europe has found itself in a situation where it will have to try hard to make sure that America does not lose interest in continuing any "special" relations with Europe. Overall, the EU's internal weakness and fragmentation, exacerbated by the current coronavirus pandemic, threatens to push the "united Europe" to the periphery of world politics.
According to most forecasts, tensions between the US and China are set to grow. Moreover, the old bloc system is actually a thing of the past now. The EU's position will be determined by the severity of the humanitarian, financial and economic impact of the epidemic. It will also depend on whether the "soft power" of Europe is not accompanied by a "hard" one. The EU's foreign policy has to maneuver between a mix of unenviable geopolitical roles of serving as a "buffer zone" in the new Cold War between China and the US, and of someone who has "dropped out of history" due to the loss of "identity and philosophy." Europe will not be able to return to the "table of the great powers" unless it finds answers to these questions and avoids ending up their prey.
From our partner International Affairs
Enlarge views – Europe is en/large enough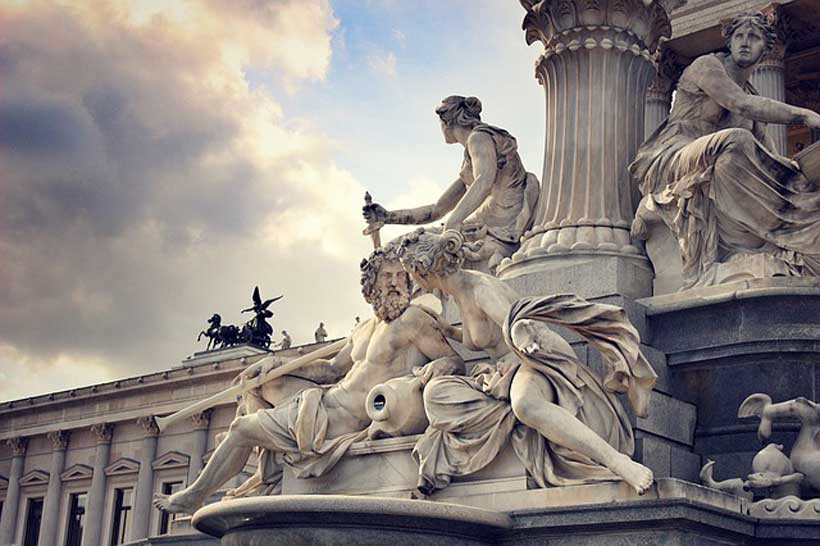 The first July day of 2020 in Vienna sow marking the anniversary of Nuremberg Trials with the conference "From the Victory Day to Corona Disarray: 75 years of Europe's Collective Security and Human Rights System – Legacy of Antifascism for the Common Pan-European Future". Organised by the Modern Diplomacy Media Platform, International Institute for Middle East and Balkan Studies (IFIMES), European Perspectives Scientific Journal, and Culture for Peace Action Platform, with the support of the Diplomatic Academy of Vienna that hosted the event in its prestigious historical premises, the highly anticipated and successful gathering, was probably one of the very few real events in Europe, past the lockdown.
The conference gathered over twenty high ranking speakers and audience physically in the venue while many others attended online. The day was filled by three panels focusing on the legacy of WWII, Nuremberg Trials, the European Human Rights Charter and their relevance in the 21st century; on the importance of culture for peace and culture of peace – culture, science, arts, sports – as a way to reinforce a collective identity in Europe; on the importance of accelerating on universalism and pan-European Multilateralism while integrating further the Euro-MED within Europe, or as the Romano Prodi EU Commission coined it back in 2000s – "from Morocco to Russia – everything but the institutions".
(For the full account of speakers and side events, see: and the full conference video is available.
The event sought to leverage on the anniversary of Nuremberg to highlight that the future of Europe lies in its pan-continental union based on shared values but adapted to the context of 21st century. Indeed, if Nuremberg and the early Union were a moment to reaffirm political and human rights after the carnage of WWII, the disarray caused by C-19 is a wake-up call for a new EU to become more aware of and effective on the crisis of socio-economic rights and its closest southern and eastern neighbourhood.
At the moment the EU lacks the necessary leadership that dragged it outside of WWII almost eighty years ago and that nowadays needs to overcome the differences that prevent the continent to achieve a fully integrated, comprehensive socio-economic agenda.
On that matter, Lamberto Zannier, OSCE High Commissioner for National Minorities and, the previous OSCE Secretary-General (2011-2017), delivered highly anticipated address.
In his highly absorbing speech, the well-known European diplomat highlighted the milestones in the history of the European continent's security system in recent decades and told how, in his opinion, the European Union, its partners and neighbours could overcome confrontation and other negative moments that have become obvious in recent years.
"In the 1980s, the NATO and the Warsaw Pact held negotiations that were considered a good form of dialog between the two enemies. But in the years that followed we have not really moved an inch. We were talking, but we were not communicating… In late 1980s, in the CSCE there was a new starting point, the Charter of Paris for a New Europe, a new vision of a new Europe for stability.
The key point in this debate is how will NATO relate to Russia in the future. In the first half of the 1990s, there were those who were thinking that we need to build a new relationship with Russia as a first step and then we can really develop relations on the basis of that. But, of course, the agendas did not really match. On the NATO side, the Americans were repositioning themselves on their global agenda as the only remaining superpower projecting stability through the promotion of democratic institutions. And they promoted a rather conservative view of what NATO should be.
On the Russian side, there was a big internal debate. Russians still saw NATO as the former enemy, and so they were saying that there was no need for NATO today. But others, especially the leadership, were willing to open a discussion, but the discussion about the future of NATO itself. They were basically saying that they would consider joining NATO, but then NATO would have to change.
It would have to turn into a collective security instrument, into something similar to what the OSCE is today. This failed because there was no way to reconcile the two sides. This failure which led to NATOs progressive expansion was seen by Russia as aggressive, as a development that was a threat to Russia. In response, Russia started to establish its own area of influence.
[…] From the late 1990s, the division between Europe and the Russian community has been expanding. The UN Security Council was divided on the Kosovo issue. We managed to pass a decision, but that took quite an effort. Then we had crisis in and around Ukraine and the Crimea. Every step seemed to increase the distance between the sides and to bring more geopolitics on the table.
[…] Today we face the situation where we have a lot of potential instability and we lost the tools that would allow us to address these problems.
By early of 2000s we started facing global challenges which kept unfolding last 20 years (terrorism, transnational organized crime, climate change, migration crisis, demographic crisis): countries react on them by closing up. We have seen on the migration crisis, EU entered the crisis itself, lack of common policy, lack of solidarity. The pandemic has also led to the real renationalization, closure of boarders, everybody is looking for itself. It's fully understandable, but global problems need global solutions. It's very difficult to work on global strategies and sustainable development we very need today, geopolitical divisions make it impossible. The renationalization of the policy leads to progressive disinvestment of countries on multilateral framework. In OSCE for instance we have a shrinking budget all the time, we need to cut back all the time as a result mainly of the lack of interest of countries to invest in the frameworks like this. We need to stick together, to address challenges that affect us all… "
Closing his note, High Commissioner invited all to think, reconsider and recalibrate: "What can we do? Creating coalitions, involving youth because they great interest to make things work, we must involve young people in everything we do. Secondly, we must start talking about the need to invest in the effective multilateralism."
While the diversity of speakers and panels led to a multifaceted picture, panellists agreed, from a political viewpoint, on the need for more EU integration but also pan-European cooperation, a better balance between state and markets that could put the state again in charge of socio-economic affairs in order to compensate market failures; greater involvement of the Union for the Mediterranean in the implementation of EU policies, and the overcoming of Washington Consensus, among other things.
From a strategic perspective, two important points emerged: Firstly, a more viable EU Foreign Policy needs to resolve tensions that still create mistrust between the West and Russia, with a particular attention to frozen conflicts. Secondly, it is essential that European states reaffirm a long-term, forward-thinking policy agenda that can prepare them for future strategic challenges.
Having all that in mind, the four implementing partners along with many participants have decided to turn this event into a lasting process, tentatively named – Vienna Process: Common Future – One Europe. This initiative was largely welcomed as the right foundational step towards a longer-term projection that seeks to establish a permanent forum of periodic gatherings as a space for reflection on the common future by guarding the fundamentals of our European past and common future.
As the closing statement notes: "past the Brexit the EU Europe becomes smaller and more fragile, while the non-EU Europe grows more detached and disenfran-chised". A clear intent of the organisers and participants is to reverse that trend.
To this end, the partners have already announced the follow up event in Geneva for early October to honour the 75th anniversary of the San Francisco Conference. Similar call for a conference comes from Barcelona, Spain which was a birth place of the EU's Barcelona Process on the strategic Euro-MED dialogue.