Why did Turkey and GNA prevail in Tripoli?
Following the recent possibility of Egypt's full mobilization of its forces in support of the Libyan National Army ("LNA") and Field Marshal Khalifa Hafter, US AFRICOM and Norland Commander met with the OS in Zuwara and discussed the process to prevent escalation and to prevent active military engagement, issuing a statement in conjunction with the US Ambassador stressing "the need for a military pause" and a return to poitical negotiations. This follows a blitz of events which raised more questions about the game being played in Libya.
A mysterious series of losses plagued Khalifa Hafter's forces as well as the Russian mercenaries acting in support of the LNA since Turkey began aggressively import Syrian mercenaries and Turkish advisers to train the Government of National Accord's ("GNA") coalition of US-backed Misurata militias, several tribes, urban elites, Islamists, and even terrorist "graduates" of Guantanamo and other such institutions. As a result, Hafter lost 11 Russian Missile Defense systems Pantsir, 9 of them within 24 hours, worth millions of dollars, while many of weapons promised to him were not delivered at all as a result of a scam.
Turkey, too, suffered some military losses, but GNA received a continuous flow of support, whereas, according to the Egyptian journalist Tharawat Mansour, Hafter's array of allies did not lend him additional assistance, via airplanes during that battle. This supports Seth , Frantzman's analysis that Hafter's forces lost at least partly due to poor training, lack of cohesion, and limited support by the allies. Consequently, the Russian mercenaries brought in additional jet planes, but that did not change the course of the events. Other reasons for the defeat included successful use of electronic jamming and other fourth generation warfare maneuvers against Russians, who had previously suffered similar losses in their confrontations with the Turks in Syria; however, according to Mansour, what largely affected Hafter's forces was the success of Turkish airstrikes.
He compares the situation to Yemen, where at least part of the reason UAE was compelled to withdraw was due to the threat of Houthi missiles provided by Iran and pointed in the direction of the UAE itself. There may be more to the story than meets the eye; Mansour's comments raise question whether perhaps Turkey or its proxies in the region had not in some way threatened UAE which up until that point had provided Hafter with ammunitions and had even been accused of being involved in airstrikes.
However, the evidence appears that UAE actually preferred to avoid being engaged in direct action, which could be considered illegal since GNA enjoys at least symbolic international support, and for that reason did not see it worth the risk getting engaged any further. It was only after Turkey showed signs of greater aggression that Egypt elevated its rhetoric and showed willingness to intervene directly in the country, since Turkey's advances into the eastern portion of the country could be a threat to Egypt's borders.
Another reason was an issue of costs; Hafter was losing planes at a greater rate than Turkey, and those planes had to be purchased from China at a great cost. Meanwhile Turkey was able to continue contributing planes because it produces them in its own factories at a far lesser cost. Interestingly enough, Mansour noted and praised Turkey's relative industrial defense self-sufficiency a year ago in July 2019. His prescient observations came to fruition despite a year-long advance by Hafter, which was wiped out in the course of a few days due to Turkey-backed escalation.
Indeed, despite purchases of advanced US and Russian weaponry, Turkish defense system has been growing by leaps and bounds, since being nationalized in 2003 with the invasion of Iraq, so much so that Turkey was invited as one of the partners in the development and production of the costly F-35 project which many of the contributing countries would not have been able to produce on their own, and even the US would not have been able to supply all the contributors due to the extreme costs of the airplanes. The reasons for Turkey's investment are complex, including a lack of trust in allies, but the outcome is clear – many to this day, including the Russians, tend to underestimate Turkey's combat power, which contributes to their losses during confrontations.
Turkey's prospects for defense self-sufficiency may propel a reckless foreign policy
Mansour further predicted that at the rate Turkey is going, complete self-sufficiency could be achieved in 15 years, which would mean that Turkey would no longer be dependent on either Russia or the US for missile defense systems or advance airplanes, but in fact could become one of the main sources of advanced weaponry in the Middle East and beyond, even coming to compete with its would-be former suppliers. Given Mansour's observations, this would partially explain Erdogan's overconfidence, if not recklessness in foreign affairs. If Turkey is developing sophisticated weapons which are at an advance stage, or if he has assurances that he can match some of the great powers in the relatively near future, he may feel he can well afford to drag Turkey into various international conflagrations because in the long run Turkey could unexpectedly come out on top.
Following Hafter's withdrawal from Tripoli and Tarhuna, Egypt's President Sissi announced a ceasefire initiative and pushed for a path towards a peaceful political reintegration of the country, without ever getting a response from the GNA. Egypt then started moving forces to its borders, as President Sissi has long since articulated that securing Libya against Turkish interventionism is a national security issue for Egypt. Egypt also announced a coalition which would include France to counter Turkey's aggressive and illegal moves in East Mediterranean, including intercepting shipments of arms to its mercenaries and militias in Libya. As the situation appeared to deteriorate, Russia and Turkish foreign and defense ministers postponed a planned meeting aimed at an attempt to resolve some of the tensions. Just as in the past in Syria, Turkey did not stop at Tripoli and Tarhuna, but announced the intention of gaining control of Sirte, a red line for Egypt.
France's involvement interfered with Turkey's plans. Sirte was taken over by ISIS two times, but with the help of US forces, the local militias "liberated" the area from ISIS presence in 2016. Since Turkey's aggressive involvement, however, a resurgence of ISIS presence was observed, and Al Qaeda and ISIS members are known to have received support and funding from GNA, including some members affiliated with factions responsible for the murder of US Ambassador Chris Stevens.
President Sissi responded to signs of Turkey's escalation by announcing that military interventionism in Libya is permissible and sparking off a wave of speculation about the possibility of a direct war between Egypt and Turkey. Adding to the confusion are the reports of the UK, which had previously supported Turkey-backed GNA militias along with the US, switching positions in the conflict, while Germany which had only been politically involved as a mediator up until this point, reportedly joined the fray with the possibility of offering additional backing to Egypt. It is important to understand what Turkey got out of the speech, bypassing the analysis by lobbyists and other interested parties, who tend to present a simplistic analysis of "war or nothing" in just about any situation, including most recently, with respect to US policy on Iran.
The meaning of President Sissi's "Red Line in Libya" Speech
According to Mansour, up until this point, many in Turkey and in GNA circles believed that Egypt was accepting Turkey's presence in the West of Libya. President Sissi's comment that Sirte is a red line was a wake up call. In fact, some of Egypt's allies in the West were surprised that Egypt is willing to defend all of Libya, and not just the East that is close to its borders adn therefore national security interests. As it is, they are reevaluating Egypt's position as considering all of Libya's as Egypt's national security concern, not just the East. Second, Turkish circles see Egypt as being an official party to the conflict because government rhetoric has shifted to a more militant tone, whereas before Egypt could be considered a mediator or negotiator in the conflict.
Now they believe that any international comments calling one for the cessation of hostilities or particular actions, should require the other to do the same. Mansour advises the Egyptian Foreign Ministry to respond to these insinuations by welcoming anyone in Libya into the coalition as brothers except militias and those who reject political solution. For what it's worth, the tribal factor remains an issue. Turkey may not be fully cognizant of the extent to which GNA has betrayed or disappointed its own supporters; this is a good time to exploit tribal issues and to bring some of the remaining tribes away from GNA, leaving it to rely on urban elites that are despised by most of the country (whether or not it's a populist talking point, it has certainly worked to a great degree in 2016 in the United States and may happen again in 2020 elections).
And what of the overall intent of President Sissi's speech?
According to Mansour, the key takeaways as follows:
First, President Sissi indicated that IF the ground intervention occurs (and there is evidence that the forces are being mobilized for combat readiness, but it is still a question of "if, not when"), the entry into Libya will happen via special forces, not infantry forces. There will be some air backing, artillery, and marine involvement. This sends a reassuring signal to the people that the military action will be targeted, specialized, and limited in scope and duration and that Egypt has confidence that those goals are achievable by these limited means and without mass mobilization.
Second, Egypt intends to arm the Eastern Libyans and to encourage popular resistance against Turkey GNA (some believe that has already been done). To Europe and others this rhetoric may seem dangerous and indicate a civil war and escalation against Turkey. This also signals that Egypt will take a stand against Turkey UNLESS Libyans themselves do. This means that the intervention is not yet a certainty. However, there is indication that Hafter is already looking for other groups to join the fight including even the Janjaweed from Sudan. Why would Egypt need to bring about a direct war in this case, given the strength of the family? Therefore this statement should not necessarily be taken seriously or literally.
President Sissi underscored the comment about Egypt's alliance with friendly countries to show that Egypt will not be going at it alone. President Sissi articulated this situation as an Arab National Security issue, perhaps in an effort to appeal to the pan-Arabist voices against what is seen as neo-Ottoman interventionism, and called on friendly countries to join in this effort. And indeed, other members of the Arab Leagues soon announced their support, including Saudi Arabia, UAE, and Bahrain, all members of the Anti-Terrorist Quartet.
But Tharawat Mansour also warned against misusing the message of this speech as a "foghorn of war". He explained that there are some fundamental misunderstandings about the nature of the conflict, that are being further propagated and proliferated by lobbyists, the media, and those who are simply not deeply involved in the issue. He underscored that even President Sissi himself does not want a war; his battle is internal and consists of "the development of the Egyptian state." Mansour posits that the events in Libya are unfolding as a result of a "political error and miscalculation" from an ally country. Under the military Chief of Staff Mahmoud Hijazi, Mansour reminds us, there were periodic meetings between the leaders of the East and West Libya to try to unite the country. So what went wrong on the Libyan side, according to Mansour?
Why LNA is Complicated and the Conflict in Libya May Be Different from What it Appears
Both allied and hostile countries wanted a quick, decive resolution to the crisis, so by intervention, they frustrated Egypt's political and diplomatic endeavors. President Sissi for his part had pressed on many occasions for a political solutions and organized meetings to that effect in Cairo. Furthermore, contrary to the popular perception, particularly disseminated by the supporters of the LNA, the battle in Libya is not between the civil state and Islamists, since a number of tribes supporting Hafter were once aligned with the Salafist Ghaddafi and the rest are former military and other supporters of Ghaddafi, including Haftar himself, who fought the battle of Bani Walid against Ghaddafi. (*Here, it should be added that many of Ghaddafi's secular supporters have long since disavowed his ideology and any connection to his regime, whereas at least some of his more religious followers have reconciled themselves with mainstream Islam and have joined in condemning the political Islam being propagated by the Muslim Brotherhood members of the GNA – but it is true that the main goal of the LNA is to establish a secular country which it has better chances of doing or taking a lead in that GNA that has become ideologically and physically dependent on the Islamist contingent and largely derives power from that base).
Half of the reconciliation effort, Mansour adds, includes Muslim Brothers from other movements, including Ansar Al-Sharia militants, closely related to or branched out from Al Qaeda, which includes rebels, tribal followers, militias, oil dealers, lay people/civilians, various stakeholders, and former members of the military. In other words, the pro-Haftar coalition is complex, complicated, far from ideal, and represents at least some of the people who had backed GNA at one point, and inevitably reintegration of the country means their return into the system. The real battle in Libya should be characterized as a battle between cities (the urban elites) and tribes. A number of cities wish to self-govern as city states. Misurata and Al-Zawiya do not wish to be subjected to the orders coming out of Benghazi, for instance. The ultimate solution to the crisis could be the division of the country into three autonomous regions with proportionate, agreed up, equitable wealth distribution.
Mansour further opines that if Haftar had agreed to hold an election before the Tripoli operation, when he attacked, he would have had a sweeping victory. People were angry at the lack of control over the reconciliation situation. Even almost half of Misurata would have voted for Haftar. Before the attack, the Muslim Brotherhood contingent was broken and at the nadir of influence. Today, the Brothers are back to having the momentum in Libya and the Western Libyans are angry with Haftar and will not vote for him because of the mass graves and the number of their children who died in the war. In other words, Mansour, explains, it was a political mistake not to hold an election in Tripoli and not to consolidate political control but instead to press on with a political campaign that failed due to various above-stated factors and which needlessly killed a lot of people. These human losses, he thinks, could have been avoided, and now the situation is further entrenched and with little chance for regaining the political success Hafter could have enjoyed before.
One could argue, however, that the battle for Tripoli was unavoidable because by that point Turkey had already gotten involved and had been sending mercenaries and others for months to the area to consolidate its own control, which also means support for the ideological spread of the Islamist influence. Without accounting for the political effect of Turkey's involvement in the past year, it is hard to make claims about Hafter's political chances in the area at the time of battle and whether or not the military fallout could have been avoided. That is a separate question from military preparedness and whether Hafter should have gone in without taking into account Turkey's base of military support versus his own resources. Furthermore, the attack on Tripoli, while giving ammo to Turkey to antagonize the population against Hafter, probably exacerbated the ongoing dynamics, but likely the ideological shift was inevitable regardless of Hafter's own actions.
In any case, whether the battle for Tripoli was avoidable or not, will likely remain largely an academic question. What is clear, however, is whoever the next political leader or leaders are, if the civil tensions are to come to an end, the issue of restoring dignity and reconciling different parts of the country alienated by the killings should be one of the top priorities, and integrating autonomous issues in a way that does not create additional polarization. Furthermore, Islamism quite clearly has not done any favors for Libyans in general, and the long term goal of any future leadership should be to excise that ideology from the mainstream, which could perhaps, also contribute to the reconciliation and integration efforts otherwise.
None of these internal issues, however, will be resolved anytime soon unless the foreign actors siding with the various factions in Libya either withdraw their presence completely or unless some significantly increase their involvement to become a more effective counter to the others, and to ultimately, in order to prevail. A continuity of half-hearted efforts can keep this conflict going indefinitely and splintering in many different directions. Why would anyone want that? Actually, there may be specific goals to prolonging this conflict, goals that are incidental to the stated interests such as access to oil, power, control over land and people, or ideological influence. And the US has been largely stumbling through this quagmire of interests blindly, manipulated and maneuvered by same series of usual suspects.
The US Dual Role in Libya and the Prospects for Isolation, But Not By Choice
Since 2011, the US role in Libya has been at best confused, and at worst, not constructive. The Obama administration tacitly supported the rise of Muslim Brotherhood in the political sphere in Egypt, and the various Arab Spring revolutions in various Arab countries, which were in many cases marked by violence and rise of radicalism and Islamism. Although the official US position was that political Islamism was democratic and was a better alternative to violent jihadist elements that took their roots from the Muslim Brotherhood but preferred quick action to the political evolution and take over of institutions, in reality US ended up supporting the very violent elements that more or less came to dominate these uprisings.
As a result, with the loss of central government in Libya, Al Qaeda came to the forefront, and later, ISIS and other terrorist organizations, while the country segmented back into tribal separations and allowed Islamists to make alliance with aspiring city states like Misurata. To prevent a complete deterioration into chaos, US chose to arm, train and support, politically and militarily Misurata militias which ended up aligning with Islamists, and came to comprise a significant base of the GNA. GNA emerged through a politically complicated process later, after the splintering of the Parliament. Currently one part of that parliament, the House of Representatives, is the political body representing Eastern Syria, just as the LNA is the military body. GNA gained international political legitimacy through bizarre maneuvers, and only through strange manipulation of events, following a split in the parliament.
They were willing to compromise with Hafter's forces and even to have him lead the military command but only on the condition of being the dominating power and had refused to let go of Islamist & terrorist elements and to share power between urban elites and largely rural dwelling tribes. As a result, some of the tribes that even had supported Ghaddafi in the past switched their positions, but the US continued to support Misurata militias even after the rise of Hafter and after it became obvious that most of the country was not benefiting from GNA's political position. Rather than utilizing the opportunity to broker a legitimate political agreement that would reintegrate the country in the equitable way, the US made ISIS the center of its foreign policy issue in Libya. After ISIS was kicked out of Sirte in 2016, however, Turkey and Qatar, which had been engaged in Libya since the Arab Spring saw an important opportunity and became more involved in a more organized way.
While they took advantage of the deteriorating relationship inside the country and the civil clashes, the US continued to operate as if ISIS was still the central concern and as if some of the miitias they were arming were not part of the problem. Trump had promised to put an end to US engagement in "endless Middle Eastern Wars", but instead continued with many of Obama's confused and undefined dual politcies which ended up empowering aggressors and alienating US allies, including Egypt. Trump initially believed that Turkey could be a legitimate response to the rise of Iran and turned a blind eye on its increasingly aggressive meddling all over the world.
Some say that Trump was manipulated by lobbyists, political advisers, and pro-Turkish and pro Islamist elements of various government agencies who had successful and lucrative relationships with these movements and regimes and used the President's lack of political and foreign policy experience to feed him simplified and distorted information about Turkey's role. Ultimately, while on a visceral level Trump did not particular care for Turkey's aggressive and illegal moves and called them out on it, and even saw Hafter as lining up closer to US long term allies such as Egypt, lack of a clear foreign policy principle and prevarication over what would end the US engagement in the Middle East faster, as well as maneuvering by the lucrative Turkish and Qatari lobbyists which have come to engage many of the advisers closest to Trump prevailed.
The US officially returned to supporting the GNA, although truth be told, it never stopped supporting elements of GNA in Misurata and elsewhere. That support has been ongoing and politically engaged on the defense level, in spite of whatever Trump said out loud or in phone calls to Haftar. US thus ended up playing a misleading and dual role, backing the Misurata elements consistently but making confusing public statements. \
Ultimately the benefactors of this unclear or dual position were Russia and Turkey, which is exactly what the US would have wanted to avoid. However, actively opposing either or both countries presence in Libya would have required a greater and more clear commitment on political, security, and all other aspects of governance. US ended up siding with Turkey, GNA, and various terrorists and mercenaries, even though the administration does not actually like, trust, or support any of these people. Nevertheless the general course of US policy in the MENA region has empowered Turkey and Qatar. In fact, one could say that US largely outsourced the foreign policy in the region to Turkey. Part of the reason is Qatar's investments in the US, and into the US Al-Udeid base in Qatar, and Turkey dangling the Incerlik base as if there are no other options for US military engagement. In part, Erdogan held himself out as indispensable to countering other hostile forces, such as Iran, even though over time it became obvious that Turkey is working with Iran on every level, even in Libya.
In fact, the irony is that the US is arming the same militias that also are getting support from IRGC vessels and Iraqi Shi'a fighters. The exact opposite of what was supposed to happen happened which should have been easily predicted but due to the role of lobbyists and manipulations somehow escaped the attention of the administration. Although Trump was angry with Erdogan for purchasing Russia's S400s, ultimately US siding with Turkey in Libya empowered Russia more than anything else. Iran played this both ways, as Russia employed pro-Assad militias, with Iran, of course, being another backer of Assad. Iran is subtly backing both sides and is winning because it is not directly involved.
The Islamic Republic can make an arrangement with whomever prevails, even with Hafter because US is not involved and therefore Hafter would not be dependent on or owe US anything for its support. Russia has been known to cut deals with Erdogan in Syria and elsewhere. It possibly betrayed Hafter and led him to defeat as a result of a backroom deal with Turkey, which could certainly account for his swift defeat. That could also account for the strange phenomenon of the failed weapons delivery, given that Hafter was scammed at about $55 million worth of sophisticated weaponry. Russia and Turkey could very well have taken advantage of the chaos to divide up influence and potential territory. Iran now has investments on both "sides" even if these sides are not altogether opposed to each other. Tehran benefits politically no matter what unless the US becomes politically involved and forces out both Russia and Turkey. To get that accomplished, however, and despite the outcries from the lobbyists, there is no need for US to get involved militarily.
It appears that the situation has always been presented to President Trump as "endless wars or no action at all/maintain status quo and just fight ISIS", even though political pressure, diplomacy, targeted sanctions, and other actions could have help avoid many of these complications. Turkey would not openly confront US forces and only got as far as it did because at no point did US put any real pressure on it to stop. Russia only took advantage of the vacuum of power; it would not have gotten any leverage if US was fully committed to playing a central role in the reunification of the country and deradicalization of the GNA. A more active role would have that role would have benefited US economically, because then Washington would have had more of a clear role in creating a stable environment to which its oil companies and other potential beneficiaries could have returned.
Instead Turkish and Qatari lobbyists took the lead and made it seem that any involvement beyond letting Turkey play a central role would drag US into a war and that Turkey could and would play a stabilizing role and take care of everything. This is the pattern these lobbyist have used everywhere in the Middle East; now Turkey is showing open and direct interest in getting involved in Yemen, initially as a "humanitarian" and "stabilizing" force, using twitter campaigns by local Islamists to fuel the legitimization of its peaceful entry into the war-torn country with the ultimate goal of delegitimizing the Arab Coalition and forcing the US out of the unpopular involvement in this forgotten war.
It is not that the administration necessarily wants to have bad relations with Egypt, KSA, UAE, and others involved on LNA's behalf; in fact, all evidence points to the contrary. However, given the president's mercantile approach to foreign relations, it is not hard to see that he would regard the conflict in Libya as not directly relevant to US interests, and perhaps even come to believe that US would benefit if its ally Turkey restored some semblance of centralized authority and shared profits with the US companies. If that is President Trump's thinking, he miscalculated, or more accurately, was deceived into believing this would ever come to pass. The reality is that for Erdogan, getting the US to semi-inadvertently sign on with Turkey and the Islamists is a perfect opportunity to isolate the US from the anti-Terrorist Quartet, to strengthen the Turkey-Qatar influence in the US at the expense of Egypt/KSA/UAE, and to further weaken the fading US role and influence in the Middle East, cementing Turkey as the dominant force directing the action in opposition to the Saudis, who have been largely focused on Yemen and on domestic issues and thus are appearing to lose control and influence abroad. Libya is a trial run for the successful implementation of Turkey's "defense line" and the emerging Islamist Quartet. There will be many more.
To answer the question posed at the beginning of this work, Turkey has an interest in pushing Egypt into the theater of war as it is reasonable before its own forces are decimated and it is forced either to sacrifice an unacceptable number of Turkish troops and financial investment or to withdraw. The reason for that is that the more active measures Egypt has to take to stop the advance of the Islamists in its general direction while the United States idly by, the more this additional effort will fracture an already tattered relationship between Cairo and Washington, which has not been the same since 2011. It's not that Turkey wants to fight Egypt, it's that Turkey wants Egypt to fight – with the United States being on the other end of the hostilities. So far, Turkey's plan is working. Ankara has already contributed to a significant split within NATO, with the US now effectively facing off France, Germany, and UK, all of whom are finding themselves on the same side as Russia against Turkey and the US. This division will not be quickly healed and adds to the tension US is experiencing with its European allies over Iran-related policies. This gives room to Russia to expand its influence with Egypt, to strengthen its roots all over North Africa, and to build tentative bridges with UAE and KSA. Saudi Arabia is particularly important for Russia given its interest in OPEC related matters; general distrust and recent oil trade-related tensions continue dominate teh relations between the two countries; with US being regarded as an untrustworthy ally, if not a traitor, Russia will find more space for maneuvering that relationship. And that gives room for Turkey to call in all sorts of favors with its political "frienemy". Russia, Iran, and Turkey, though all cannot stand each other, are forced to work together, at least against common enemies if not for any long term vision they can agree upon. Isolating the US from its allies, breaking up dangerous alliances that threaten their geopolical agendas, and cornering the US into an unwelcome alliance with radicals and terrorists is the kind of schadenfreude that makes all these painful compromises worth every moment
Iranians move into front line of the Middle East's quest for religious change
A recent online survey by scholars at two Dutch universities of Iranian attitudes towards religion has revealed a stunning rejection of state-imposed adherence to conservative religious mores as well as the role of religion in public life.
Although compatible with a trend across the Middle East, the survey's results based on 50,000 respondents, who overwhelmingly said they resided in the Islamic republic, suggested that Iranians were in the frontlines of the region's quest for religious change.
The trend puts a dent in the efforts of Iran as well as its rivals, Saudi Arabia, Turkey, and the United Arab Emirates, that are competing for religious soft power and leadership of the Muslim world.
Among the rivals, the UAE, populated in majority by non-nationals, is the only one to start acknowledging changing attitudes and demographic realities. Authorities in November lifted the ban on consumption of alcohol and cohabitation among unmarried couples.
Nonetheless, the change in attitudes threatens to undercut the efforts of Iran as well as its Middle Eastern competitors to cement their individual interpretations of Islam as the Muslim world's dominant narrative by rejecting religious dogma and formalistic and ritualistic religious practice propagated and/or imposed by governments and religious authorities.
"It becomes an existential question. The state wants you to be something that you don't want to be," said Pooyan Tamimi Arab, one of the organizers of the Iran survey, speaking in an interview. "Political disappointment steadily turned into religious disappointment… Iranians have turned away from institutional religion on an unprecedented scale."
In a similar vein, Turkish art historian Nese Yildiran recently warned that a fatwa issued by President Recep Tayyip Erdogan's Directorate of Religious Affairs or Diyanet declaring popular talismans to ward off "the evil eye" as forbidden by Islam fueled criticism of one of the best-funded branches of government.
The fatwa followed the issuance of similar religious opinions banning the dying of men's moustaches and beards, feeding dogs at home, tattoos, and playing the national lottery as well as statements that were perceived to condone or belittle child abuse and violence against women.
Funded by a Washington-based Iranian human rights groups, the Iranian survey, coupled with other research and opinion polls across the Middle East and North Africa, suggests that not only Muslim youth, but also other age groups, who are increasingly sceptical towards religious and worldly authority, aspire to more individual, more spiritual experiences of religion.
Their quest runs the gamut from changes in personal religious behaviour to conversions in secret to other religions because apostasy is banned and, in some cases, punishable by death to an abandonment of religion in favour of agnosticism or atheism.
Responding to the Iranian survey, 80 per cent of the participants said they believed in God but only 32.2 per cent identified themselves as Shiite Muslims, a far lower percentage than asserted in official figures of predominantly Shiite Iran.
More than a third of the respondents said that they either did not belong to a religion or were atheists or agnostics. Between 43 and 53 per cent, depending on age group, suggested that their religious views had changed over time with six per cent of those saying that they had converted to another religious orientation.
Sixty-eight per cent said they opposed the inclusion of religious precepts in national legislation. Seventy per cent rejected public funding of religious institutions while 56 per cent opposed mandatory religious education in schools. Almost 60 per cent admitted that they do not pray, and 72 per cent disagreed with women being obliged to wear a hijab in public.
An unpublished slide of the survey shows the change in religiosity reflected in the fact that an increasing number of Iranians no longer name their children after religious figures.
A five-minute YouTube clip allegedly related to Iran's Revolutionary Guards attacked the survey despite having distributed the questionnaire once the pollsters disclosed in their report that the poll had been supported by an exile human rights group.
"Tehran may well be the least religious capital in the Middle East. Clerics dominate the news headlines and play the communal elders in soap operas, but I never saw them on the street, except on billboards. Unlike most Muslim countries, the call to prayer is almost inaudible… Alcohol is banned but home delivery is faster for wine than for pizza… Religion felt frustratingly hard to locate and the truly religious seemed sidelined, like a minority," wrote journalist Nicholas Pelham based on a visit in 2019 during which he was detained for several weeks.
The survey's results as well as observations by analysts and journalists like Mr. Pelham stroke with responses to various polls of Arab public opinion in recent years that showed that, despite 40 per cent of those polled defining religion as the most important constituent element of their identity, 66 per cent saw a need for religious institutions to be reformed.
The polls suggested further that public opinion would support the reconceptualization of Muslim jurisprudence to remove obsolete and discriminatory concepts like that of the kafir or infidel.
Responses by governments in Iran, Saudi Arabia and elsewhere in the Middle East to changing attitudes towards religion and religiosity demonstrate the degree to which they perceive the change as a threat, often expressed in existential terms.
In one of the latest responses, Mohammad Mehdi Mirbaqeri, a prominent Shiite cleric and member of Iran's powerful Assembly of Experts that appoints the country's supreme leader, last month described Covid-19 as a "secular virus" and a declaration of war on "religious civilization" and "religious institutions."
Saudi Arabia went further by defining the "calling for atheist thought in any form" with terrorism in its anti-terrorism law. Saudi dissident and activist Rafi Badawi was sentenced on charges of apostasy to ten years in prison and 1,000 lashes for questioning why Saudis should be obliged to adhere to Islam and asserting that the faith did not have answers to all questions.
Analysts, writers, journalists, and pollsters have traced changes in attitudes in the Middle East and North Africa for much of the past decade.
Kuwaiti writer Sajed al-Abdali noted in 2012 that "it is essential that we acknowledge today that atheism exists and is increasing in our society, especially among our youth, and evidence of this is in no short supply."
Mr. Arab argues nine years later that his latest survey "shows that there is a social basis" for concern among authoritarian and autocratic governments that employ religion to further their geopolitical goals and seek to maintain their grip on potentially restive populations.
Sign of a Volcano Erupting in Iran
Since its inception in 1979, the Iranian regime has relied on two pillars to sustain its hold on power: relentless repression at home, and terrorism and warmongering abroad. Since the regime is out of step with the modernity of the 21st century, it needs to resort to belligerent policies in order to impose itself upon the existing international order.
Regime leaders know that it is exactly their foreign transgressions that have now become a source of serious alarm for European and American interlocutors. Even if a new round of negotiations were to take place, both the Supreme Leader, Ali Khamenei, and the President, Hassan Rouhani, understand that the nuclear issue will not be the only topic of conversation.
In a speech on January 8, Khamenei insisted on the regime's regional adventurism and missiles program, saying that "the Islamic Republic has a duty to act in a way that strengthens its friends and supporters in the region." Tehran has always made renouncing regional influence and its missiles program a red line.
However, speaking on behalf of the European Union, German Foreign Minister Haiku Moss has said that a reinvigorated Iran deal must include new nuclear restrictions as well as an end to the testing of ballistic missiles. At the same time, he called for "limitation of Iran's regional power" in the form of a "new agreement."
Therefore, one of the pillars of the regime's survival (foreign adventurism) has clearly been targeted by foreign powers. The other (domestic repression) is being challenged by the Iranian people.
A Social Volcano about to Erupt
In recent months, hundreds of centers controlled by the Islamic Revolutionary Guard Corps (IRGC), the paramilitary Bassij, and the Ministry of Intelligence and Security (MOIS) have been targeted by young activists seeking to overthrow the regime. Simultaneously, posters and banners of regime leaders like Khamenei and eliminated Qods Force commander Qassem Soleimani have been torched across the country.
The regime often blames these acts of dissent on "Resistance Units," which are organized teams of young dissidents calling for the theocracy's overthrowand reported to be affiliated with the Mujahedin-e Khalq (MEK).A few short months before the massive November 2019 uprisings in Iran, the Minister of Intelligence Mahmoud Alavi claimed 116 of these "teams have been dealt with" in a matter of months. That is an indication that Tehran is witnessing a significant rise in such activities.
Time will tell if the trajectory of Iranian politics would experience a radical departure in the form of the regime's ultimate collapse. All indicators are that the pace and depth of resistance appear to be increasing. Therefore, officials in Tehran may not be as optimistic as the rest of us about what lies ahead in 2021.
Warnings of Mass Uprisings
Practically every media outlet or official in Iran has been warning of a pending social explosion due to prevalent poverty and rampant unemployment. For example, one state-run daily refers to the worrying conditions and the lack of a "barrier against the volcano of the hungry" (Arman, December 26, 2020).
Another warns that "in an instant and with a simple spark of provocation, the Army of the Hungry may revolt." (Hamdeli, December 20, 2020).The Iranian economy is collapsing andmore than 70% of society now lives below the poverty line.
Despite the supreme leader's empty rhetoric and desperate show of power, he is well aware that he must negotiate and so that the sanctions on the sale of oil are eased, albeit in small quantities, in order to avoid more uprisings.
Khamenei is Weak and Vulnerable
Despite the danger of a social explosion, however, Khamenei and his regime are now at their weakest point since 1979. They cannot enter negotiations with US President Biden and Europe at this time. Khamenei can ill afford to look weak by backing down and engaging in such talks, especially prior to the presidential elections in June. So, he has decided to close ranks instead of opening up.
Khamenei is looking to limit rival factions' power, including those supporting Rouhani. During the recent parliamentary elections, he pretty much purged so-called "reformist" candidates. Recent laws defining new conditions for presidential candidates have paved the way for Khamenei's allies – like parliamentary speaker Mohammad Baqer Qalibaf – to replace Rouhani. Khamenei calculates that once he has closed ranks and his faction controls all the levers of power, including the presidency, parliament, and judiciary, he would be able to entertain negotiations.
At the same time, he is trying to gain as much leverage in the nuclear arena in order to avoid giving concessions in other areas. Khamenei wants to boost the morale of his forces. Doling out regional or missile concessions would spell disaster for that strategy, leading to more defections in the ranks of the IRGC.Still, due to the sanctions, he is between a rock and a hard place. His regime is at its weakest point in history and extremely vulnerable.
One of the extremely unpopular moves he recently made was that he personally banned the import of coronavirus vaccines from France, Britain, and the US. Average Iranians, who have lost tens of thousands of loved ones to the virus and are reeling under the severe economic ramifications, are furious.
The Iranian society is growing more enraged at the regime by the day. Calls for overthrow, as indicated in the November 2019 uprising, are growing. Meanwhile, the regime has little leverage to demand the lifting of sanctions as both Europe and Washington target its regional interference and missiles program. With options severely narrowing, the regime may finally be at the end of its rope.
100th Anniversary of the Turkish Constitution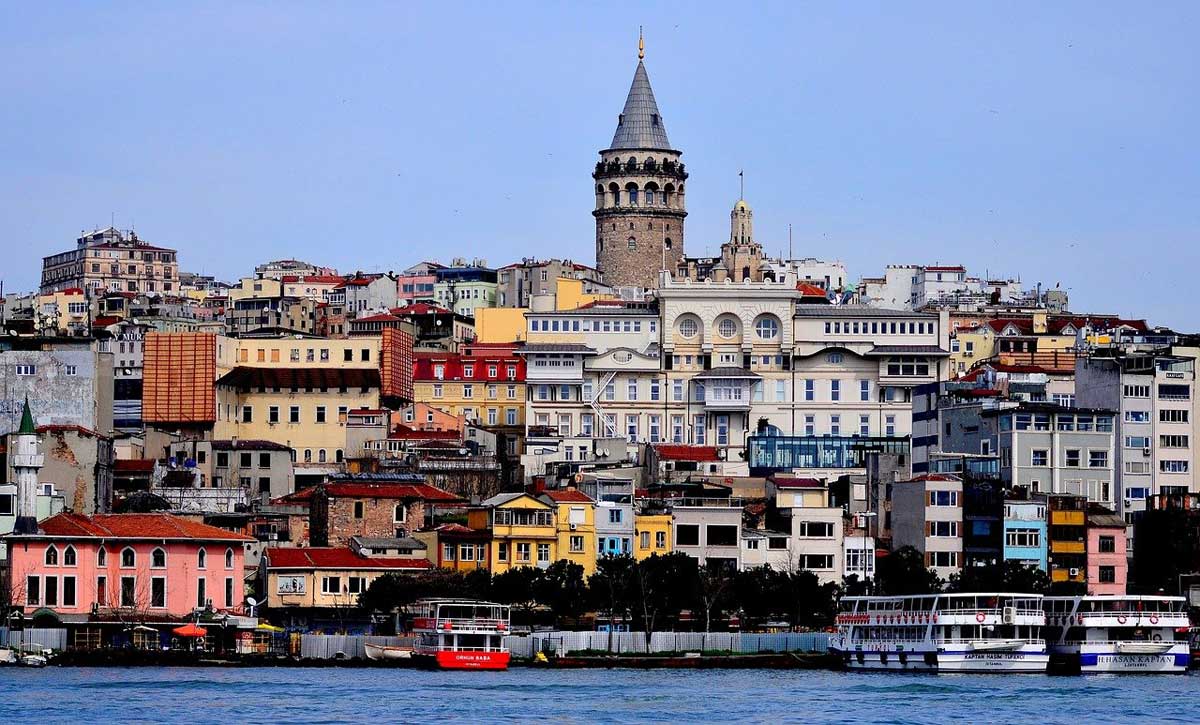 Teşkilatı-Esasiye Law, the law provides for the establishment of the State of Turkey on January 20, 1921. This law also carries its status as Turkey's first constitution.
The Ottoman State displayed a submissive understanding in the face of the occupations experienced in its last period. The people displayed an important struggle for independence by showing the necessary reaction and effort during the 1st World War against these invasions. After the war, Mustafa Kemal Ataturk, exhibited a legitimate ground to fit this into the struggle for independence and contemporary, landed in Samsun on May 19, 1919 to establish a modern Turkey. This date was also the first step in the War of Independence launched against the occupations across the country.
After Samsun, Mustafa Kemal, who held various meetings and congresses in Amasya and Erzurum, respectively, went to Sivas from here and held the Sivas Congress with the representatives determined by the people from every province. September 4, 1919 at the congress held in Sivas with the participation of delegates from all over Turkey, Istanbul until the establishment of the new Chamber of Deputies of the general elections made the government decide to cut all formal ties. A Council of Representatives was established in order to establish a new administrative and political organization throughout the country.
As a result of the election held in 1920, the last Parliamentary Assembly of the Ottoman Empire was established, but on March 16, 1920, Istanbul was occupied by the British and the pro-National Struggle MPs were arrested. The parliament that convened on March 18 announced that it dissolved itself. With the dissolution of the last Ottoman Parliament, Mustafa Kemal announced in the statement he published on behalf of the Representation Committee that he wanted the MPs who could escape the occupation in Istanbul to come to Ankara.
The Grand National Assembly was Established
MPs who managed to escape secretly from Istanbul deputies from all over Turkey, Mustafa Kemal's leadership in Ankara on 23 April 1920, which was collected and laid the foundations of the Republic of Turkey Grand National Assembly was opened. The next day, on April 24, 1920, Mustafa Kemal Pasha was elected president of the Grand National Assembly. The Assembly, which adopted the principle of unity of forces, thus started its work to ensure the independence of the nation and the liberation of the state.
Mustafa Kemal Pasha, as the Speaker of the Assembly, presented a draft on September 13, 1920 with the title "Populism Program" consisting of 31 articles. For the draft, Mustafa Kemal said, "The nature of our existence, the essentiality of the nation, has proved the general trend of the nation, it is populism and the people's government. It means that governments fall into the hands of the people "and stated that this is an obligation. On September 18, 1920, the Populism Program prepared by the government was read in the Parliament. Malatya Deputy Lütfi Bey "This statement contains many principles". First of all, I recommend him to go to the Principles of Law ". Trabzon Deputy Ali Şükrü Bey stated that this draft was not a draft law and did not want it to be sent to the committee. In his speech, Minister of Finance Ferit Bey underlined that the draft law is a draft law and said, "This program is the political program of the government."
At the end of the discussions, it was decided to send the program to a special committee consisting of three people from each branch. The members of the special commission named Encümen-i Mahsus were determined on September 25 and started their work. The Council completed its first work on October 21, 1920, and the program was put on the parliament's agenda on October 27. The Council made some changes in the Fundamental and Administration sections of the Government Program and arranged this as a draft Law of Organization. He presented the justification of the arrangement he made to the Parliament. The draft law prepared by the Encümen-i Mahsus, which was submitted to the Parliament as the Fundamental Law of the Organization, consisted of 23 articles and two sections as Mevaddı Fundamental and Administrative. Some of the articles in the Populism Program were not included in the Draft Law on the Organization-ı Esasiye, which was arranged by the Encümen-i Mahsus and submitted to the Assembly. Article 5, which includes the subject of caliphate and sultanate, Article 10, which includes the number of people in the Grand National Assembly, and Article 16 regarding the army, were not included in the Draft Law on the Principles of Organization. While 11 items were accepted as they are, changes were made on 12 items. An Article-i Individual was added by the Encümen-i Mahsus. It was requested that the articles and provisions of the Basis of the Law, which were not contradicted to the law at the time the draft Law on the Principles of the Organization was discussed in the Assembly. However, as the Speaker of the Assembly Mustafa Kemal opposed this request, such a provision was not included in the Constitutional Law of the Organization. Therefore, with the Law of Fundamentals of the Organization, his relationship with the Ottoman Empire's Basis of Law was officially terminated.
These discussions lasted about five months. The Fundamental Organization Law was accepted in the Parliament on January 20, 1921. A special method and quorum was not sought in the adoption of the law. Mustafa Kemal sent the Law of Constitution to the Grand Vizier Tevfik Pasha by telegram. No. 85 "Organization Fundamental Law" Article 23, and also carries the distinction of being Turkey's first constitution, which consists of discrete items. One of the most important features of this Constitution is that even though the Ottoman Empire did not come to an end, it was declared that it would be administered by the Grand National Assembly and that sovereignty belonged to the nation, and the system, which was actually implemented with the principle of unity of powers, was placed on a constitutional basis.