Why did Turkey and GNA prevail in Tripoli?
Following the recent possibility of Egypt's full mobilization of its forces in support of the Libyan National Army ("LNA") and Field Marshal Khalifa Hafter, US AFRICOM and Norland Commander met with the OS in Zuwara and discussed the process to prevent escalation and to prevent active military engagement, issuing a statement in conjunction with the US Ambassador stressing "the need for a military pause" and a return to poitical negotiations. This follows a blitz of events which raised more questions about the game being played in Libya.
A mysterious series of losses plagued Khalifa Hafter's forces as well as the Russian mercenaries acting in support of the LNA since Turkey began aggressively import Syrian mercenaries and Turkish advisers to train the Government of National Accord's ("GNA") coalition of US-backed Misurata militias, several tribes, urban elites, Islamists, and even terrorist "graduates" of Guantanamo and other such institutions. As a result, Hafter lost 11 Russian Missile Defense systems Pantsir, 9 of them within 24 hours, worth millions of dollars, while many of weapons promised to him were not delivered at all as a result of a scam.
Turkey, too, suffered some military losses, but GNA received a continuous flow of support, whereas, according to the Egyptian journalist Tharawat Mansour, Hafter's array of allies did not lend him additional assistance, via airplanes during that battle. This supports Seth , Frantzman's analysis that Hafter's forces lost at least partly due to poor training, lack of cohesion, and limited support by the allies. Consequently, the Russian mercenaries brought in additional jet planes, but that did not change the course of the events. Other reasons for the defeat included successful use of electronic jamming and other fourth generation warfare maneuvers against Russians, who had previously suffered similar losses in their confrontations with the Turks in Syria; however, according to Mansour, what largely affected Hafter's forces was the success of Turkish airstrikes.
He compares the situation to Yemen, where at least part of the reason UAE was compelled to withdraw was due to the threat of Houthi missiles provided by Iran and pointed in the direction of the UAE itself. There may be more to the story than meets the eye; Mansour's comments raise question whether perhaps Turkey or its proxies in the region had not in some way threatened UAE which up until that point had provided Hafter with ammunitions and had even been accused of being involved in airstrikes.
However, the evidence appears that UAE actually preferred to avoid being engaged in direct action, which could be considered illegal since GNA enjoys at least symbolic international support, and for that reason did not see it worth the risk getting engaged any further. It was only after Turkey showed signs of greater aggression that Egypt elevated its rhetoric and showed willingness to intervene directly in the country, since Turkey's advances into the eastern portion of the country could be a threat to Egypt's borders.
Another reason was an issue of costs; Hafter was losing planes at a greater rate than Turkey, and those planes had to be purchased from China at a great cost. Meanwhile Turkey was able to continue contributing planes because it produces them in its own factories at a far lesser cost. Interestingly enough, Mansour noted and praised Turkey's relative industrial defense self-sufficiency a year ago in July 2019. His prescient observations came to fruition despite a year-long advance by Hafter, which was wiped out in the course of a few days due to Turkey-backed escalation.
Indeed, despite purchases of advanced US and Russian weaponry, Turkish defense system has been growing by leaps and bounds, since being nationalized in 2003 with the invasion of Iraq, so much so that Turkey was invited as one of the partners in the development and production of the costly F-35 project which many of the contributing countries would not have been able to produce on their own, and even the US would not have been able to supply all the contributors due to the extreme costs of the airplanes. The reasons for Turkey's investment are complex, including a lack of trust in allies, but the outcome is clear – many to this day, including the Russians, tend to underestimate Turkey's combat power, which contributes to their losses during confrontations.
Turkey's prospects for defense self-sufficiency may propel a reckless foreign policy
Mansour further predicted that at the rate Turkey is going, complete self-sufficiency could be achieved in 15 years, which would mean that Turkey would no longer be dependent on either Russia or the US for missile defense systems or advance airplanes, but in fact could become one of the main sources of advanced weaponry in the Middle East and beyond, even coming to compete with its would-be former suppliers. Given Mansour's observations, this would partially explain Erdogan's overconfidence, if not recklessness in foreign affairs. If Turkey is developing sophisticated weapons which are at an advance stage, or if he has assurances that he can match some of the great powers in the relatively near future, he may feel he can well afford to drag Turkey into various international conflagrations because in the long run Turkey could unexpectedly come out on top.
Following Hafter's withdrawal from Tripoli and Tarhuna, Egypt's President Sissi announced a ceasefire initiative and pushed for a path towards a peaceful political reintegration of the country, without ever getting a response from the GNA. Egypt then started moving forces to its borders, as President Sissi has long since articulated that securing Libya against Turkish interventionism is a national security issue for Egypt. Egypt also announced a coalition which would include France to counter Turkey's aggressive and illegal moves in East Mediterranean, including intercepting shipments of arms to its mercenaries and militias in Libya. As the situation appeared to deteriorate, Russia and Turkish foreign and defense ministers postponed a planned meeting aimed at an attempt to resolve some of the tensions. Just as in the past in Syria, Turkey did not stop at Tripoli and Tarhuna, but announced the intention of gaining control of Sirte, a red line for Egypt.
France's involvement interfered with Turkey's plans. Sirte was taken over by ISIS two times, but with the help of US forces, the local militias "liberated" the area from ISIS presence in 2016. Since Turkey's aggressive involvement, however, a resurgence of ISIS presence was observed, and Al Qaeda and ISIS members are known to have received support and funding from GNA, including some members affiliated with factions responsible for the murder of US Ambassador Chris Stevens.
President Sissi responded to signs of Turkey's escalation by announcing that military interventionism in Libya is permissible and sparking off a wave of speculation about the possibility of a direct war between Egypt and Turkey. Adding to the confusion are the reports of the UK, which had previously supported Turkey-backed GNA militias along with the US, switching positions in the conflict, while Germany which had only been politically involved as a mediator up until this point, reportedly joined the fray with the possibility of offering additional backing to Egypt. It is important to understand what Turkey got out of the speech, bypassing the analysis by lobbyists and other interested parties, who tend to present a simplistic analysis of "war or nothing" in just about any situation, including most recently, with respect to US policy on Iran.
The meaning of President Sissi's "Red Line in Libya" Speech
According to Mansour, up until this point, many in Turkey and in GNA circles believed that Egypt was accepting Turkey's presence in the West of Libya. President Sissi's comment that Sirte is a red line was a wake up call. In fact, some of Egypt's allies in the West were surprised that Egypt is willing to defend all of Libya, and not just the East that is close to its borders adn therefore national security interests. As it is, they are reevaluating Egypt's position as considering all of Libya's as Egypt's national security concern, not just the East. Second, Turkish circles see Egypt as being an official party to the conflict because government rhetoric has shifted to a more militant tone, whereas before Egypt could be considered a mediator or negotiator in the conflict.
Now they believe that any international comments calling one for the cessation of hostilities or particular actions, should require the other to do the same. Mansour advises the Egyptian Foreign Ministry to respond to these insinuations by welcoming anyone in Libya into the coalition as brothers except militias and those who reject political solution. For what it's worth, the tribal factor remains an issue. Turkey may not be fully cognizant of the extent to which GNA has betrayed or disappointed its own supporters; this is a good time to exploit tribal issues and to bring some of the remaining tribes away from GNA, leaving it to rely on urban elites that are despised by most of the country (whether or not it's a populist talking point, it has certainly worked to a great degree in 2016 in the United States and may happen again in 2020 elections).
And what of the overall intent of President Sissi's speech?
According to Mansour, the key takeaways as follows:
First, President Sissi indicated that IF the ground intervention occurs (and there is evidence that the forces are being mobilized for combat readiness, but it is still a question of "if, not when"), the entry into Libya will happen via special forces, not infantry forces. There will be some air backing, artillery, and marine involvement. This sends a reassuring signal to the people that the military action will be targeted, specialized, and limited in scope and duration and that Egypt has confidence that those goals are achievable by these limited means and without mass mobilization.
Second, Egypt intends to arm the Eastern Libyans and to encourage popular resistance against Turkey GNA (some believe that has already been done). To Europe and others this rhetoric may seem dangerous and indicate a civil war and escalation against Turkey. This also signals that Egypt will take a stand against Turkey UNLESS Libyans themselves do. This means that the intervention is not yet a certainty. However, there is indication that Hafter is already looking for other groups to join the fight including even the Janjaweed from Sudan. Why would Egypt need to bring about a direct war in this case, given the strength of the family? Therefore this statement should not necessarily be taken seriously or literally.
President Sissi underscored the comment about Egypt's alliance with friendly countries to show that Egypt will not be going at it alone. President Sissi articulated this situation as an Arab National Security issue, perhaps in an effort to appeal to the pan-Arabist voices against what is seen as neo-Ottoman interventionism, and called on friendly countries to join in this effort. And indeed, other members of the Arab Leagues soon announced their support, including Saudi Arabia, UAE, and Bahrain, all members of the Anti-Terrorist Quartet.
But Tharawat Mansour also warned against misusing the message of this speech as a "foghorn of war". He explained that there are some fundamental misunderstandings about the nature of the conflict, that are being further propagated and proliferated by lobbyists, the media, and those who are simply not deeply involved in the issue. He underscored that even President Sissi himself does not want a war; his battle is internal and consists of "the development of the Egyptian state." Mansour posits that the events in Libya are unfolding as a result of a "political error and miscalculation" from an ally country. Under the military Chief of Staff Mahmoud Hijazi, Mansour reminds us, there were periodic meetings between the leaders of the East and West Libya to try to unite the country. So what went wrong on the Libyan side, according to Mansour?
Why LNA is Complicated and the Conflict in Libya May Be Different from What it Appears
Both allied and hostile countries wanted a quick, decive resolution to the crisis, so by intervention, they frustrated Egypt's political and diplomatic endeavors. President Sissi for his part had pressed on many occasions for a political solutions and organized meetings to that effect in Cairo. Furthermore, contrary to the popular perception, particularly disseminated by the supporters of the LNA, the battle in Libya is not between the civil state and Islamists, since a number of tribes supporting Hafter were once aligned with the Salafist Ghaddafi and the rest are former military and other supporters of Ghaddafi, including Haftar himself, who fought the battle of Bani Walid against Ghaddafi. (*Here, it should be added that many of Ghaddafi's secular supporters have long since disavowed his ideology and any connection to his regime, whereas at least some of his more religious followers have reconciled themselves with mainstream Islam and have joined in condemning the political Islam being propagated by the Muslim Brotherhood members of the GNA – but it is true that the main goal of the LNA is to establish a secular country which it has better chances of doing or taking a lead in that GNA that has become ideologically and physically dependent on the Islamist contingent and largely derives power from that base).
Half of the reconciliation effort, Mansour adds, includes Muslim Brothers from other movements, including Ansar Al-Sharia militants, closely related to or branched out from Al Qaeda, which includes rebels, tribal followers, militias, oil dealers, lay people/civilians, various stakeholders, and former members of the military. In other words, the pro-Haftar coalition is complex, complicated, far from ideal, and represents at least some of the people who had backed GNA at one point, and inevitably reintegration of the country means their return into the system. The real battle in Libya should be characterized as a battle between cities (the urban elites) and tribes. A number of cities wish to self-govern as city states. Misurata and Al-Zawiya do not wish to be subjected to the orders coming out of Benghazi, for instance. The ultimate solution to the crisis could be the division of the country into three autonomous regions with proportionate, agreed up, equitable wealth distribution.
Mansour further opines that if Haftar had agreed to hold an election before the Tripoli operation, when he attacked, he would have had a sweeping victory. People were angry at the lack of control over the reconciliation situation. Even almost half of Misurata would have voted for Haftar. Before the attack, the Muslim Brotherhood contingent was broken and at the nadir of influence. Today, the Brothers are back to having the momentum in Libya and the Western Libyans are angry with Haftar and will not vote for him because of the mass graves and the number of their children who died in the war. In other words, Mansour, explains, it was a political mistake not to hold an election in Tripoli and not to consolidate political control but instead to press on with a political campaign that failed due to various above-stated factors and which needlessly killed a lot of people. These human losses, he thinks, could have been avoided, and now the situation is further entrenched and with little chance for regaining the political success Hafter could have enjoyed before.
One could argue, however, that the battle for Tripoli was unavoidable because by that point Turkey had already gotten involved and had been sending mercenaries and others for months to the area to consolidate its own control, which also means support for the ideological spread of the Islamist influence. Without accounting for the political effect of Turkey's involvement in the past year, it is hard to make claims about Hafter's political chances in the area at the time of battle and whether or not the military fallout could have been avoided. That is a separate question from military preparedness and whether Hafter should have gone in without taking into account Turkey's base of military support versus his own resources. Furthermore, the attack on Tripoli, while giving ammo to Turkey to antagonize the population against Hafter, probably exacerbated the ongoing dynamics, but likely the ideological shift was inevitable regardless of Hafter's own actions.
In any case, whether the battle for Tripoli was avoidable or not, will likely remain largely an academic question. What is clear, however, is whoever the next political leader or leaders are, if the civil tensions are to come to an end, the issue of restoring dignity and reconciling different parts of the country alienated by the killings should be one of the top priorities, and integrating autonomous issues in a way that does not create additional polarization. Furthermore, Islamism quite clearly has not done any favors for Libyans in general, and the long term goal of any future leadership should be to excise that ideology from the mainstream, which could perhaps, also contribute to the reconciliation and integration efforts otherwise.
None of these internal issues, however, will be resolved anytime soon unless the foreign actors siding with the various factions in Libya either withdraw their presence completely or unless some significantly increase their involvement to become a more effective counter to the others, and to ultimately, in order to prevail. A continuity of half-hearted efforts can keep this conflict going indefinitely and splintering in many different directions. Why would anyone want that? Actually, there may be specific goals to prolonging this conflict, goals that are incidental to the stated interests such as access to oil, power, control over land and people, or ideological influence. And the US has been largely stumbling through this quagmire of interests blindly, manipulated and maneuvered by same series of usual suspects.
The US Dual Role in Libya and the Prospects for Isolation, But Not By Choice
Since 2011, the US role in Libya has been at best confused, and at worst, not constructive. The Obama administration tacitly supported the rise of Muslim Brotherhood in the political sphere in Egypt, and the various Arab Spring revolutions in various Arab countries, which were in many cases marked by violence and rise of radicalism and Islamism. Although the official US position was that political Islamism was democratic and was a better alternative to violent jihadist elements that took their roots from the Muslim Brotherhood but preferred quick action to the political evolution and take over of institutions, in reality US ended up supporting the very violent elements that more or less came to dominate these uprisings.
As a result, with the loss of central government in Libya, Al Qaeda came to the forefront, and later, ISIS and other terrorist organizations, while the country segmented back into tribal separations and allowed Islamists to make alliance with aspiring city states like Misurata. To prevent a complete deterioration into chaos, US chose to arm, train and support, politically and militarily Misurata militias which ended up aligning with Islamists, and came to comprise a significant base of the GNA. GNA emerged through a politically complicated process later, after the splintering of the Parliament. Currently one part of that parliament, the House of Representatives, is the political body representing Eastern Syria, just as the LNA is the military body. GNA gained international political legitimacy through bizarre maneuvers, and only through strange manipulation of events, following a split in the parliament.
They were willing to compromise with Hafter's forces and even to have him lead the military command but only on the condition of being the dominating power and had refused to let go of Islamist & terrorist elements and to share power between urban elites and largely rural dwelling tribes. As a result, some of the tribes that even had supported Ghaddafi in the past switched their positions, but the US continued to support Misurata militias even after the rise of Hafter and after it became obvious that most of the country was not benefiting from GNA's political position. Rather than utilizing the opportunity to broker a legitimate political agreement that would reintegrate the country in the equitable way, the US made ISIS the center of its foreign policy issue in Libya. After ISIS was kicked out of Sirte in 2016, however, Turkey and Qatar, which had been engaged in Libya since the Arab Spring saw an important opportunity and became more involved in a more organized way.
While they took advantage of the deteriorating relationship inside the country and the civil clashes, the US continued to operate as if ISIS was still the central concern and as if some of the miitias they were arming were not part of the problem. Trump had promised to put an end to US engagement in "endless Middle Eastern Wars", but instead continued with many of Obama's confused and undefined dual politcies which ended up empowering aggressors and alienating US allies, including Egypt. Trump initially believed that Turkey could be a legitimate response to the rise of Iran and turned a blind eye on its increasingly aggressive meddling all over the world.
Some say that Trump was manipulated by lobbyists, political advisers, and pro-Turkish and pro Islamist elements of various government agencies who had successful and lucrative relationships with these movements and regimes and used the President's lack of political and foreign policy experience to feed him simplified and distorted information about Turkey's role. Ultimately, while on a visceral level Trump did not particular care for Turkey's aggressive and illegal moves and called them out on it, and even saw Hafter as lining up closer to US long term allies such as Egypt, lack of a clear foreign policy principle and prevarication over what would end the US engagement in the Middle East faster, as well as maneuvering by the lucrative Turkish and Qatari lobbyists which have come to engage many of the advisers closest to Trump prevailed.
The US officially returned to supporting the GNA, although truth be told, it never stopped supporting elements of GNA in Misurata and elsewhere. That support has been ongoing and politically engaged on the defense level, in spite of whatever Trump said out loud or in phone calls to Haftar. US thus ended up playing a misleading and dual role, backing the Misurata elements consistently but making confusing public statements. \
Ultimately the benefactors of this unclear or dual position were Russia and Turkey, which is exactly what the US would have wanted to avoid. However, actively opposing either or both countries presence in Libya would have required a greater and more clear commitment on political, security, and all other aspects of governance. US ended up siding with Turkey, GNA, and various terrorists and mercenaries, even though the administration does not actually like, trust, or support any of these people. Nevertheless the general course of US policy in the MENA region has empowered Turkey and Qatar. In fact, one could say that US largely outsourced the foreign policy in the region to Turkey. Part of the reason is Qatar's investments in the US, and into the US Al-Udeid base in Qatar, and Turkey dangling the Incerlik base as if there are no other options for US military engagement. In part, Erdogan held himself out as indispensable to countering other hostile forces, such as Iran, even though over time it became obvious that Turkey is working with Iran on every level, even in Libya.
In fact, the irony is that the US is arming the same militias that also are getting support from IRGC vessels and Iraqi Shi'a fighters. The exact opposite of what was supposed to happen happened which should have been easily predicted but due to the role of lobbyists and manipulations somehow escaped the attention of the administration. Although Trump was angry with Erdogan for purchasing Russia's S400s, ultimately US siding with Turkey in Libya empowered Russia more than anything else. Iran played this both ways, as Russia employed pro-Assad militias, with Iran, of course, being another backer of Assad. Iran is subtly backing both sides and is winning because it is not directly involved.
The Islamic Republic can make an arrangement with whomever prevails, even with Hafter because US is not involved and therefore Hafter would not be dependent on or owe US anything for its support. Russia has been known to cut deals with Erdogan in Syria and elsewhere. It possibly betrayed Hafter and led him to defeat as a result of a backroom deal with Turkey, which could certainly account for his swift defeat. That could also account for the strange phenomenon of the failed weapons delivery, given that Hafter was scammed at about $55 million worth of sophisticated weaponry. Russia and Turkey could very well have taken advantage of the chaos to divide up influence and potential territory. Iran now has investments on both "sides" even if these sides are not altogether opposed to each other. Tehran benefits politically no matter what unless the US becomes politically involved and forces out both Russia and Turkey. To get that accomplished, however, and despite the outcries from the lobbyists, there is no need for US to get involved militarily.
It appears that the situation has always been presented to President Trump as "endless wars or no action at all/maintain status quo and just fight ISIS", even though political pressure, diplomacy, targeted sanctions, and other actions could have help avoid many of these complications. Turkey would not openly confront US forces and only got as far as it did because at no point did US put any real pressure on it to stop. Russia only took advantage of the vacuum of power; it would not have gotten any leverage if US was fully committed to playing a central role in the reunification of the country and deradicalization of the GNA. A more active role would have that role would have benefited US economically, because then Washington would have had more of a clear role in creating a stable environment to which its oil companies and other potential beneficiaries could have returned.
Instead Turkish and Qatari lobbyists took the lead and made it seem that any involvement beyond letting Turkey play a central role would drag US into a war and that Turkey could and would play a stabilizing role and take care of everything. This is the pattern these lobbyist have used everywhere in the Middle East; now Turkey is showing open and direct interest in getting involved in Yemen, initially as a "humanitarian" and "stabilizing" force, using twitter campaigns by local Islamists to fuel the legitimization of its peaceful entry into the war-torn country with the ultimate goal of delegitimizing the Arab Coalition and forcing the US out of the unpopular involvement in this forgotten war.
It is not that the administration necessarily wants to have bad relations with Egypt, KSA, UAE, and others involved on LNA's behalf; in fact, all evidence points to the contrary. However, given the president's mercantile approach to foreign relations, it is not hard to see that he would regard the conflict in Libya as not directly relevant to US interests, and perhaps even come to believe that US would benefit if its ally Turkey restored some semblance of centralized authority and shared profits with the US companies. If that is President Trump's thinking, he miscalculated, or more accurately, was deceived into believing this would ever come to pass. The reality is that for Erdogan, getting the US to semi-inadvertently sign on with Turkey and the Islamists is a perfect opportunity to isolate the US from the anti-Terrorist Quartet, to strengthen the Turkey-Qatar influence in the US at the expense of Egypt/KSA/UAE, and to further weaken the fading US role and influence in the Middle East, cementing Turkey as the dominant force directing the action in opposition to the Saudis, who have been largely focused on Yemen and on domestic issues and thus are appearing to lose control and influence abroad. Libya is a trial run for the successful implementation of Turkey's "defense line" and the emerging Islamist Quartet. There will be many more.
To answer the question posed at the beginning of this work, Turkey has an interest in pushing Egypt into the theater of war as it is reasonable before its own forces are decimated and it is forced either to sacrifice an unacceptable number of Turkish troops and financial investment or to withdraw. The reason for that is that the more active measures Egypt has to take to stop the advance of the Islamists in its general direction while the United States idly by, the more this additional effort will fracture an already tattered relationship between Cairo and Washington, which has not been the same since 2011. It's not that Turkey wants to fight Egypt, it's that Turkey wants Egypt to fight – with the United States being on the other end of the hostilities. So far, Turkey's plan is working. Ankara has already contributed to a significant split within NATO, with the US now effectively facing off France, Germany, and UK, all of whom are finding themselves on the same side as Russia against Turkey and the US. This division will not be quickly healed and adds to the tension US is experiencing with its European allies over Iran-related policies. This gives room to Russia to expand its influence with Egypt, to strengthen its roots all over North Africa, and to build tentative bridges with UAE and KSA. Saudi Arabia is particularly important for Russia given its interest in OPEC related matters; general distrust and recent oil trade-related tensions continue dominate teh relations between the two countries; with US being regarded as an untrustworthy ally, if not a traitor, Russia will find more space for maneuvering that relationship. And that gives room for Turkey to call in all sorts of favors with its political "frienemy". Russia, Iran, and Turkey, though all cannot stand each other, are forced to work together, at least against common enemies if not for any long term vision they can agree upon. Isolating the US from its allies, breaking up dangerous alliances that threaten their geopolical agendas, and cornering the US into an unwelcome alliance with radicals and terrorists is the kind of schadenfreude that makes all these painful compromises worth every moment
When Mr. Xi comes to town
Pomp and circumstance are important.
So are multiple agreements to be signed during Chinese President Xi Jinping's visit to Saudi Arabia this week, his first venture beyond East and Central Asia in three years.
No doubt, Mr. Xi's reception will be on par with the welcoming of Donald J. Trump when he headed to Saudi Arabia in 2017 on his first overseas trip as US president. At the same time, it will contrast starkly with the more downbeat response to Joe Biden's hat-in-hand pilgrimage to the kingdom in July.
Mr. Xi Jinping and Saudi Crown Prince Mohammed Bin Salman's timing is perfect.
The visit allows Gulf states, with Saudi Arabia in the lead, to further diversify their foreign relationships and hedge their bets as the world moves from a unipolar to a bipolar, if not multipolar, order.
In addition, Mr. Xi's visit boosts the positioning of Mr. Bin Salman and his kingdom as undisputed leaders of the Muslim world.
Like when Mr. Trump was in town five years ago, Mr. Bin Salman has ensured that Mr. Xi's visit will involve bilateral talks and multilateral gatherings with Gulf and Arab leaders.
Even though Mr. Xi and Gulf leaders project the Chinese president's visit as a milestone rather than the latest of regular high-level gatherings, neither seeks to fundamentally alter the region's security architecture with the United States as its guarantor.
On the contrary.
While eager to strengthen and expand relations with China, Gulf states see Mr. Xi's visit as a vehicle to pressure the United States to spell out and formalize its security commitment to the region at a time when America has made China and the Indo-Pacific its main strategic concern and has not lived up to the region's expectations.
Speaking three weeks before the Chinese leader's visit, Anwar Gargash, the diplomatic adviser of United Arab Emirates President Mohammed bin Zayed, insisted that "our primary strategic security relationship remains unequivocally with the United States… Yet, it is vital that we find a way to ensure that we can rely on this relationship for decades to come through clear, codified, and unambivalent commitments."
Mr. Xi has no problem with that. On the contrary, China is not interested and perhaps incapable of replacing the United States militarily in the Gulf. So while it may want the United States out of East Asia, the same need not be valid for the Middle East.
That allows Mr. Xi and his Saudi and Arab counterparts to focus on the nuts and bolts of their meetings.
High on Mr. Xi's agenda is the export of its model of authoritarianism, involving one-person rule, a surveillance state, and the ringfencing of the Internet. It's a model that appeals to men like Mr. Bin Salman and UAE and Egyptian presidents Mr. Bin Zayed and Abdel Fattah Al-Sisi.
The appeal remains, even if Mr. Xi's proposition has lost some of its shine as a result of his faltering zero-tolerance Covid-19 policy that has slowed economic growth, hindered the country's private sector that is also hobbled by punitive state interventions, and sparked an anti-government protest that has forced the Chinese leader to abandon core elements of his effort to control the pandemic.
Moreover, Middle Eastern leaders will have noticed that China's firewall failed to prevent Internet users from discovering that a majority of spectators at World Cup matches in Qatar were unmasked. Nor were Chinese censors able to prevent an avalanche of video clips of nationwide protests against strict Covid-19 rules from flooding the country's tightly policed social media.
In addition, Gulf efforts to diversify their economies and reduce dependence on fossil fuel exports centre on a free-market economy and a private sector driven by innovation and creativity rather than the kind of state-controlled capitalism envisioned by Mr. Xi.
That has not prevented China from advancing its control and governance systems with investments and partnerships in Middle Eastern telecoms, corporate communication systems, cybersecurity, and smart cities in countries stretching from Morocco to the Gulf.
Chinese involvement runs the gamut from building 5G systems and data centres to providing cloud services and developing artificial intelligence systems.
Investments in technology and knowledge transfers enable Arab autocracies to enhance their surveillance capabilities and Internet control.
Furthermore, countries like Egypt, Saudi Arabia, and the UAE have looked for inspiration in China's restrictive cybersecurity legislation.
Days before Mr. Xi's visit to Saudi Arabia, China's foreign ministry released a report on 'Sino-Arab Cooperation in a New Era' that, according to Chinese media, misleadingly asserted that China "never seeks any geopolitical self-interest."
China probably meant to say that it is not seeking to challenge the US position in the Gulf any time soon but intends to be the region's major partner economically and in terms of technology, a focal point of US-Chinese rivalry.
Speaking last month at a regional security conference, senior Pentagon official Colin Kahl spelt out limits to Gulf-China technological Cooperation that the United States would seek to impose.
"If our closest allies and partners cooperate too deeply with China on the security side, it'll create security risks for us. Getting into certain networks that create real cyber vulnerabilities and risks for us. Infrastructure that generates real intelligence risks for us, and networks that touch our military networks that create real risk for us, or a presence in certain countries that allow surveillance of our forces and what we're doing in ways that presents a threat to us," Mr. Kahl said.
Although Chinese 5G projects in Saudi Arabia, the UAE and elsewhere in the region have progressed despite US objections, Mr. Kahl left unaddressed whether they threatened to cross his threshold.
The Chinese foreign ministry report identified technology, agriculture, and investment as focal points of Chinese-Arab economic cooperation.
During his visit, Mr. Xi was likely to also angle for construction contracts for Mr. Bin Salman's US$500 billion futuristic Red Sea city of Neom, as well as involvement in developing a Saudi defense and automotive industry.
For its part, Saudi Arabia will want to attract Chinese investment in its mining sector. Khalid Al Mudaifer, the kingdom's deputy mining minister, said he is seeking US$170 billion by 2030.
In a bid to exploit strains in Saudi- and potentially UAE-US relations and uncertainty about America's reliability as a security partner, the Chinese report asserted that "China has always believed that there is no such thing as a 'power vacuum' in the Middle East and that the people of the Middle East are the masters of the future and destiny of the region."
Mr. Xi arrived in the kingdom as a US district court in Washington dismissed a lawsuit against Mr. Bin Salman and 20 others for the 2028 killing of journalist Jamal Khashoggi. The court based its decision on a finding by the US government that Mr. Bin Salman enjoyed sovereign immunity.
On another note, the Chinese report predicted that China and the Arab world would continue to support each other's counterterrorism and deradicalisation policies.
In stressing counterterrorism and deradicalisation, the report suggested that Gulf silence, and in the case of Saudi Arabia, endorsement of Mr. Xi's brutal crackdown on Turkic Muslims in the north-western Chinese province of Xinjiang, reflected a more complex balance of power in the Chinese-Gulf relationship.
In other words, Gulf acquiescence is more than simply wanting to ensure that the region stays on China's right side or seeking to shield autocracy from criticism as the preferred political system in both parts of the world.
Because the crackdown targets Islam as a faith, not just Turkic Muslims as a minority, Gulf support offers China badly needed Muslim endorsement, particularly from Saudi Arabia, the custodian of Islam's two holiest cities, Mecca and Medina. In doing so, the support enhances Gulf leverage in relations with China.
At the same time, China's framing of the crackdown as a fight against extremism, terrorism, and separatism legitmises the clampdown by Saudi Arabia and the UAE on any expression of political Islam.
For Mr. Gargash, the UAE diplomatic advisor, the Gulf's ties to the United States and China fit neatly into a box. "Our trade relations increasingly look to the East, while our primary security and investment relations are in the West," Mr. Gargash said.
The official did not mention increasingly close political ties to China, like in the case of Xinjiang or the Russian invasion of Ukraine, and that is where things potentially get messy.
The Popular Uprisings and unfulfilled achievements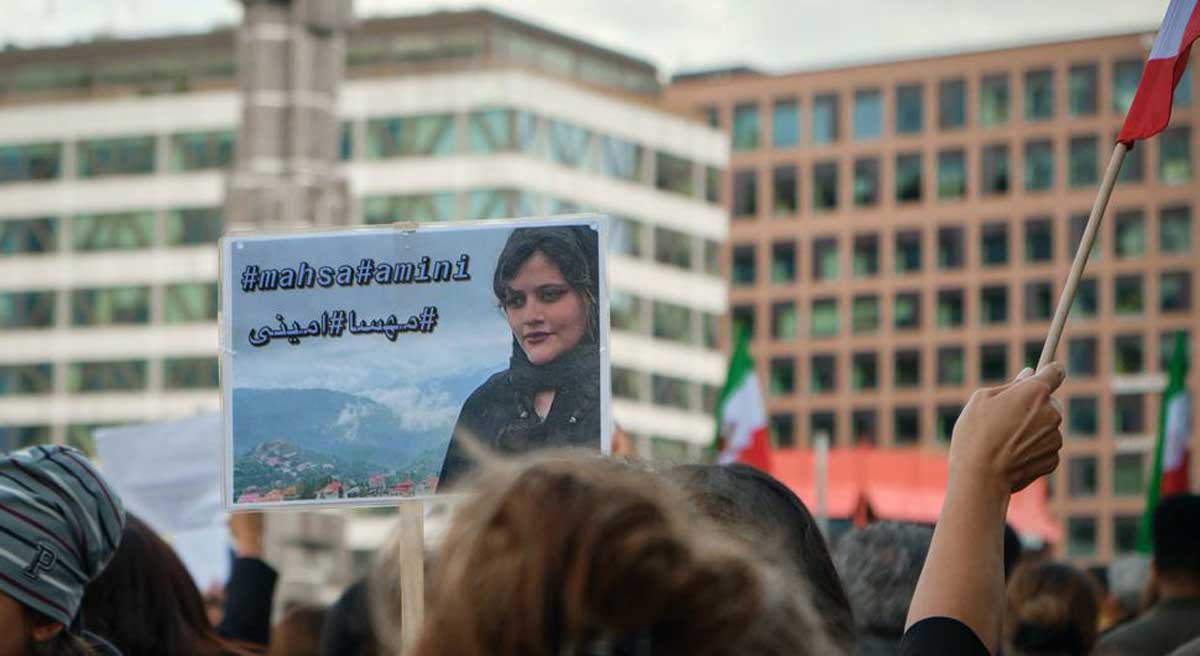 From the Tiananmen Square uprising in Beijing in 1989 to the Arab Uprisings in 2011, to the demonstrations and anger in Iran that exceeded a month and a half after Iranian security killed Mahsa Amini, a young Kurdish woman in Tehran in mid-October, which triggered protests that are the most dangerous, longest, most widespread, and threatening to the regime since the revolution in 1979. It claimed the lives of more than 400 demonstrators and protesters, according to an Iranian human rights organization – since 1,500 people were killed in 2019-2020.
The eruption of popular anger and the expansion of the area of angry protests led to the deterioration of living conditions and the dominance of the regime and its tools and reversed priorities, and led to a decline in the standard of living and a blockage of horizons for millions of young people. Improving the standard of living of citizens in the face of high rates of unemployment, inflation, high prices, and the collapse of the value of the riyal, which led to the loss of hope and the accumulation of popular frustration.
As we witnessed in the Arab Uprisings(a media term related to the Prague Spring in Czechoslovakia in 1968 in response to the repression of the Soviet forces), I prefer to call them the uprisings of freedom, dignity, and a decent life. They did not, in their entirety and on their own, change the regimes from their roots, their old guard, and the deep state. Rather, it kept its pillars who returned to lead the scene and turn the clock back, as in Egypt and Tunisia, or to slide towards chaos and internal conflict, Libya and Yemen, or the militarization of the uprising and the summoning of foreign powers from inside and outside the region and the loss of sovereignty, as in Syria.
We witnessed the failure to bring about change in October 2019 in Lebanon, after tumultuous demonstrations that swept across its cities, under the slogan "All of them means all of them." Despite the resignation of the Saad Hariri government, the economic and social conditions continued to collapse, the banking sector in Lebanon collapsed, the national currency (the Lebanese pound) lost 90% of its value, Lebanon approached the Venezuelan bankruptcy model, and the banks seized the deposits and accounts of Lebanese citizens (and age transfers), and some depositors deliberately stormed Banks by force of arms to recover their deposits and money withheld due to the arbitrary decisions of the Banque du Liban to withdraw money by dropper! So to live and to pay for treatment! This led to an increase in the number of Lebanese who are below the poverty line to 80 percent! Today, they have mercy on the days before the uprising or bypassing the "October Revolution" whose slogan is change for the worse, and they elected "change-making" deputies. The middle class has disappeared, and the phenomenon of mass brain drain has expanded with tickets without return!
Iraq also witnessed the October 2019 revolution. Protests swept the capital, Baghdad, and major cities and governorates of Iraq due to the deteriorating financial and economic conditions, high rates of unemployment and high prices, rampant corruption and Iran's interference. The protesters demanded the dismissal of the Iraqi government and early elections, and later elections took place in October 2021, and only a president was elected and a new government formed. More than a year after the parliamentary elections, the parliament elected Kurdish President Abdul Latif Rashid, who commissioned Mohammed Shia al-Sudani last October to form a new government. This was after confrontations and the resignation of the largest al-Sadr bloc in the parliament, and the sit-in of his deputies in parliament and the divided system. What is remarkable, however, is the high death toll, which exceeded 750 dead and 17,000 wounded, and for the first time the protesters shouted, "Baghdad is free – free, and Iran is out, out!" Burning the Iranian flag and the Iranian consulate in Najaf, and pictures of Qassem Soleimani.
We are witnessing the expansion of the protests in China, in its second week, in rejection of the strict measures of closure and strict quarantine to prevent the spread of the Corona virus, which has returned to spread violently in several Chinese cities, including the capital, Beijing, and major cities, Shanghai and Guangzhou, due to anger at the policy of the ruling Communist Party regime. To confrontations and clashes with the security forces and even demands for political reforms, and in the precedent of calling for Chinese leader Xi Jinping to step down.
But the question is: Why did those uprisings and protests fail to impose a fait accompli and succeed in achieving the change for which they arose and the masses who were moved by the hope of change gathered around them to thwart and return the countries against which they revolted, and even in a position more capable of dealing with the protests.
Scientific studies have proven that the chances of popular protests against non-democratic regimes succeeding are slim due to the policy of repression and the employment of censorship, eavesdropping, and monitoring devices, and thwarting the protesters' ability to intimidate, infiltrate, and disperse. Totalitarian autocratic regimes also succeed in maintaining the cohesion of the ruling class, preventing its weakening. As in the case of China, with its experience in containing protests, it has resorted to easing strict lockdown and stone restrictions!
The studies also indicated that since the first decade of the twenty-first century, the pace of protests increased, but this was accompanied by a decline in their success rates, as in the Arab Uprisings. At the end of the first decade, the success rates of the uprisings declined to one in three. As for the beginning of the second millennium in the twenty-first century, the success rate declined to one in six uprisings. Because of the loss of leaders and the ability to change, and the ability of the regimes to confront them with hacking measures, spreading fake news, and arresting their leaders. China, also has advanced technological capabilities for monitoring and eavesdropping, and even exporting this technology to countries around the world.
The regimes that came to power through revolutions live for a long time and gain experience in dealing with challenges and threats such as the Bolshevik revolution in the Soviet Union from 1917 to 1991, the Chinese revolution of 1949 and the Iranian revolution of 1979.
In the end, as in the bloody protests of the Arab Uprisings, in Lebanon, Iraq, Iran and China, none of the revolutions and popular uprisings, due to counter-revolutions, security measures and the iron fist, failed to achieve their hoped-for goals of improving and changing the difficult reality. The results remain either the survival of the status quo, or further deterioration of the living conditions of the frustrated citizens, which generates uprisings.
Why Israel should support the establishment of the Middle Corridor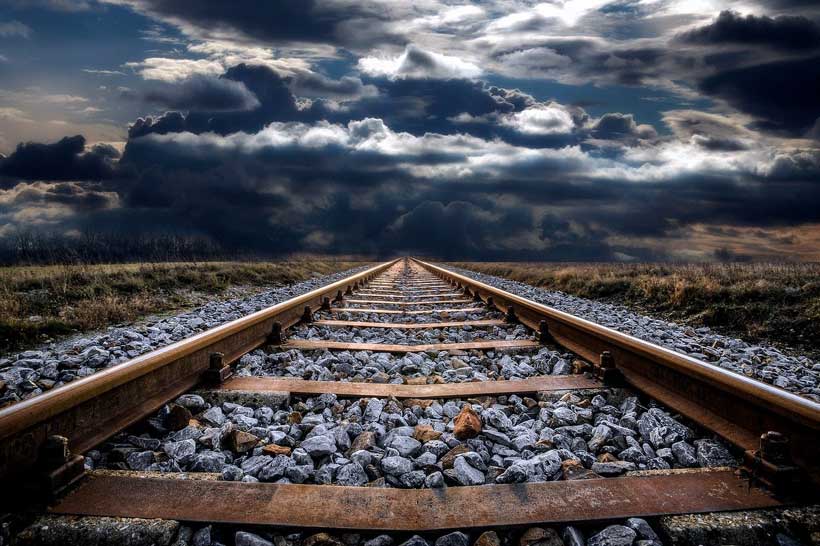 The governments of Azerbaijan, Georgia, Turkey, and Kazakhstan earlier in the year signed a declaration on improving the transportation potential throughout the region. Following that, the Azerbaijani, Kazakh, Georgian and Turkish foreign and transport ministries decided that there should be accelerated transport routes throughout the region, which will include the development of the Middle Corridor, a rail freight and ferry system that will link China with Europe.
It starts in Southeast Asia and China, and runs through Kazakhstan, the Caspian Sea, Azerbaijan, Georgia and Turkey before reaching southern and central Europe. This will permit trains to travel from China to Europe within 20-25 days, thus helping to reconnect the former Silk Road. As a former Israeli minister, I believe that Israel should be supportive of the establishment of the Middle Corridor, as it will help to strengthen the Abraham Accords if it is expanded to include Israel, the United Arab Emirates and other countries in the region.
The entire Middle East region used to be connected by train under the rule of the Ottoman Turks. There are a number of remnants of this wonderful train system in Israel, including the Ottoman train stations in Beersheba, Jaffa, and Jerusalem. These Ottoman train stations are historic landmarks from a bygone era when train travel across the Middle East was possible. Ottoman-era trains used to travel from Jaffa to Jerusalem, Haifa and other areas of the former Ottoman Turkish Empire, such as Medina and Damascus.
However, since Israel was declared to be independent, there has been no train travel between Israel and the Arab world. This was one of many causalities of the Israeli-Palestinian conflict. Yet in the wake of the Abraham Accords, this all has the potential to change, as the Arab countries no longer view Israel to be the pariah that they once viewed it to be. If anything, the Persian Gulf countries now view Israel to be a partner in the struggle against Iran, as do the Turkic republics like Azerbaijan, who greatly disdain how the mullahs are treating the Azerbaijani population in the Islamic Republic.
Thus, if this Middle Corridor is built, we Israelis can try to connect onto it as well, as it will help to counter the mullahs in Tehran by creating a stronger connection between the Turkic republics, Israel and the Arab world. We can connect to it via Turkey by ferry, and then from there, have another set of trains going from Israel to Jordan and Saudi Arabia and from there, to the United Arab Emirates. In our times, this is within the realm of the possible.
This will thus help to greatly expand trade between China, the Turkic republics, Israel and the Arab countries. Already, Israel, Saudi Arabia, and Jordan know that it is necessary to have a train that crosses from Israel to the Gulf states. They are talking about it and thinking about it. They are starting with trucks with containers that I arranged, where they bring containers from Abu Dhabi to Israel crossing from Saudi Arabia to Jordan to Haifa. They could continue from there to Turkey via ship and from there to Europe and anywhere else.
That means that we can have a train traveling from Europe to Turkey and from there, ships can go to Haifa, and from Haifa to Jordan, Saudi Arabia and from there, to the Gulf states, and they can go back in the opposite direction.    I am in Bulgaria now to check how I can make it more relevant.  After that, a Saudi Arabian agreement with Israel can start with a new train, like what existed in the Ottoman times with the Hijaz Railway.   The people of Hijaz want to make it happen again. This is in the plan of the Abraham Accords Agreement and it will happen in the future.