Geopolitics of 5G and the South Caucasus
The age of 5G internet is coming to the South Caucasus. However, as the US-China geopolitical divide looms ever larger, the region enters the global competition where competing visions for 5G's deployment could hamper the deployment of the new technologies. As a result, Georgia will edge closer to the US, Armenia – to Russia-China telecoms, while Azerbaijan will try to navigate between the two extremes.
A global competition is unfolding between China and the US. So far it has involved economic struggle and some aspects of naval rivalry. A new dimension needs to be addes – technological competition. This is reflected in the race which is underway to deploy next generation 5G mobile networks. In contrast to 3G and 4G (LTE – Long-Term Evolution), where China was largely relegated to the sidelines in the standards-setting process, now it has been heavily involved in the standards process for 5G—a sign of Beijing's growing ambitions and global influence. 5G will be both quantitatively and qualitatively different from what has come before. For instance, as opposed to the hardware that drives traditional data networks, 5G networks' primary functions will be software-based.
5G will be fundamentally different from its predecessor, 4G. Initially, vastly higher speeds will not be noticeable as it is likely that 5G will be used by network operators just to boost capacity on existing 4G networks and ensure a consistent service for customers. Ultimately, the speed capacity you get will be contingent upon the spectrum band the operator runs the 5G technology on and how much your carrier has invested in new masts and transmitters.
5G is also groundbreaking as it will usher in an extensive use of artificial intelligence (AI) to manage the network. Its ramifications are wide range: from military to civil spheres. And China has gained a significant advantage as it successfully moves toward commercial-scale deployment of its domestic 5G network in 2020. Consider the following example, in 2019 China's Huawei signed an agreement with Russian telecoms on development on 5G networks in Russia.
According to some calculations, a full-scale introduction of 5G networks will take more than a decade. The process will be a complex one and the pace of its deployment across Eurasia and specifically in the South Caucasus will depend on a range of different factors such as carrier preferences, government regulatory policies, public and national security concerns, geopolitical alignments and costs of 5G infrastructure itself.
The development of 5G is taking place at the time as the world is becoming divided along economic and increasingly technological lines. The US builds its own bloc where Chinese technologies will have no major role. The same could be said about China. In this bifurcated world, small and techno-economically vulnerable states, which wish to gain access to the advanced technologies, will face tough choices which 5G network technologies to adopt. Small states across Eurasia are likely to face an increasing pressure from the US and its allies to abstain from using China's 5G model, while Beijing will cushion its 5G offer in large financial benefits (investments, inclusion into the Belt and Road Initiative (BRI) etc.). Moreover, for small and relatively poor states Chinese technologies are more affordable than any Western competitors.
This brings us to the South Caucasus, which over the past several years has been gradually transformed into the frontline region between the US and China. Armenia, Azerbaijan and Georgia need 5G to boost their economic performance and relative technological backwardness.
In Armenia's case, with its booming IT sector, China's low cost 5G provides a good opportunity to keep apace in the technologically developing world. Since Viva-MTS, a leading mobile operator in Armenia, belongs to the Russian MTS, which in turn partners with Huawei, Armenia is well placed to become one of the first states in the region to successfully deploy 5G technologies. Indeed, work has already begun, as the head of the department of technological development and resource management of telecommunications management of the Public Services Regulatory Commission of Armenia Armen Hunanyan said in one of his statements.
Armenia is thus more likely to find itself in the middle of the US-China rivalry compared to Georgia or Azerbaijan. The latter two do not have similar Russian (by extension Chinese) influence in telecommunications. In fact, Baku made an interesting move in December 2019 when Ericsson and Azerbaijani communications service provider Azercell signed a three-year 5G Memorandum of Understanding (MoU) for the joint deployment of 5G projects. As a reminder, Ericsson is one of four companies in the world possessing enough technological prowess to supply the components necessary for building a 5G network. It is notable that US companies are absent from this hi-tech race.
For Georgia 5G will provide a much faster data download and upload speeds as well as much wider coverage from across the globe. With a chance of reaching 1Gbps, as opposed to presently provided 45Mbps, internet operations speed will be about 10-20 times faster. It could also help the country correct its overall technological underdevelopment in the provinces. The Georgian National Communications Commission announced that the introduction of 5G internet in Georgia will begin in 2020, but the pandemic and a general economic slowdown might change the deployment schedule. All in all, presently the telecom company Magti is arguably best poised to become a leader in the emerging industry.
Georgia also hopes that 5G technologies be applied to boost the country's defence and security capabilities, especially in the light of the ongoing military troubles with Russia. Faster information flow will be crucial for developing more efficient defence capabilities along occupation lines near Abkhazia and the Tskhinvali region, where Tbilisi faces creeping occupation of lands and an endless string of kidnappings. However, the deployment of 5G might also bear risks as militarily developed states will be better positioned to use the 5G technologies to collect sensitive security and defence information from Georgia's vital state sectors. On that front, deeper cooperation with US security services and the military sector will be crucial. However, there is a much larger problem Georgia, along with Armenia and Azerbaijan, could face due to the deployment of China-produced 5G. As the US-China divide grows and Washington is increasingly worried that Beijing might use this superiority for military and economic purposes incompatible with Western security practices, US pressure on South Caucasus states is likely to ramp up. Georgia will be under particular scrutiny as it positions itself as an ally of the US in the region and simultaneously seeks closer economic relations with China. In the long run Tbilisi may face the dilemma of having to choose between Washington's support and the use of China's technological advancements.
With Armenia and Azerbaijan, it will be different to a varying degree. Security-wise Armenia is more related to Russia and its telecoms, Azerbaijan not so much. Moreover, as both are not openly aspiring to join Western political or military organizations, harsh US pressure on Yerevan and Baku might be less expected than in the case of Georgia. Still, a certain push from the US for a China-free 5G alternative will follow. It could hamper 5G deployment in the South Caucasus, the development which would once again indicate how global geopolitics is shaping the timing and level of the use of China's or China-free 5G technologies.
Author's note: first published in Caucasus Watch
FLATOD-19 – Flexible Tourism Destinations: An innovative management tool for visitors and destinations
In the time of Covid-19 epidemic, the destinations of any kind, around the globe, must consider the probability of never facing a "zero number", ie a full elimination, of cases. Especially "Tourism Destinations" have to consider a list of parameters regarding their ability to operate within a COVID-19 environment (or any other epidemic) and to respond fast, if they are to maintain their presence at the world "touristic map".
Greece, as a country with many islands being separate tourism destinations themselves, faces a unique dilemma regarding the identification of destinations which can "open" to tourism, together with their "when" and "how". Destinations aiming to "open" must also, on top of the national and international legal framework, apply:
1. an Integrated Plan for management of facilities, visitors and locals, so as to copy with incidents and crises in a flexible way, including even the unpleasant "closing-and-reopening" scenario.
2. effective tools to communicate their managerial sufficiency to all interested parties, especially to potential visitors and local communities.
The Project FLATOD-19:
The FLATOD-19 Methodology covers those challenges and strategic necessities, the main one being the high percentage of the destination's population "enrichment", ie a weekly input-output of visitors of 30-100% of the local population, most of them with vague epidemiological status, risking uncontrollable outbreaks.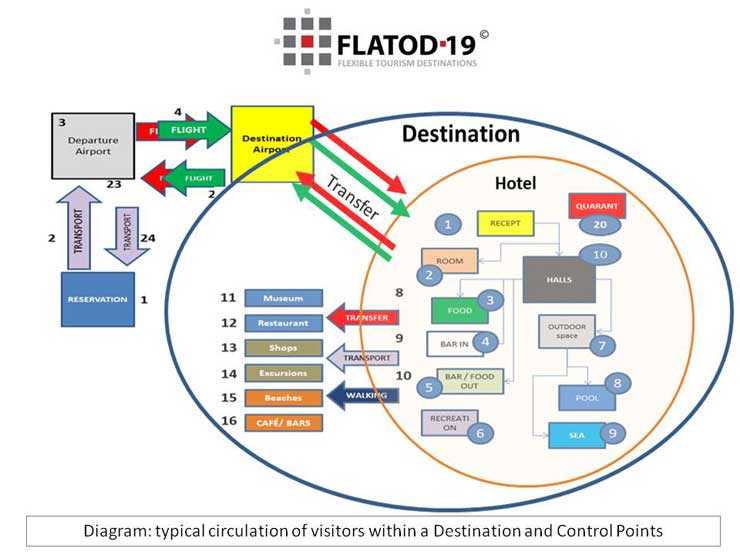 As stated by the Greek chief Epidemiologist, Mr. Sotirios Tsiodras, such (tourism) environments make the tracking of cases incredibly difficult, especially among tourists. Therefore, the presence of capable health infrastructures alone at the tourism destinations is of small practical value, because it is fairly easy for an outbreak to occupy the capacity and crush the existing health system. Conversely, it is of vital importance to implement methods of preventive control of possible cases' transmission and, even more important, it is their identification and very fast tracing both at hotel and at the destination level. The issue of "speed' should be emphasized, as on top of the possible effects on the medical/ health area, there is another neglected issue: the huge indirect costs entailed by the delay of a well-structured reaction (flights' diversions, quarantines, etc.).
The innovative methodology "FLATOD-19" helps the pre-planned restriction of incidents and the rapid traceability of cases through the following pillars:
A) Destinations' categorization based on the probable efficiency of "opening" and on the visitors' characteristics (e.g. their country of origin) following always the performance of an economic and technical feasibility audit in the very beginning.
B) Formation of a collaborative Leadership scheme for implementing the project at any required local level and installation of critical-information management system (mini MIS).
C) Visitors' management through their grouping in "clusters", at country, destination and hotel level, by zoning and time-slotting techniques, starting from the booking stage until their departure.
TEAM FLATOD-19
Our methodology was developed by a multidisciplinary group of experts, scientists-consultants representing many complementary sectors of the tourism industry, living in four countries:
MAIN STUDY TEAM
• Dimitris Vassiliou, MSc Management Science & OR, Destination Marketing & Gastronomy tourism expert, Owner of "Authentic Greece – Local Products & Destinations"
• Prof. Michalis Toanoglou, PhD Hospitality Management, Sustainable Destination Management expert (S. Korea, Woosong University)
• Kiki Domzaridou, Chemist, MSc, MBA, Quality Management Systems expert, Food Safety Lead auditor
• Emmanouil Paterakis, General / Family Doctor, member of the Board of Directors of the Medical Association of Heraklion, Crete
• Iris Kouveli, MSc Sports Management, Sport Events & Destinations Integrator
• Argyri Katapodi, MSc Finance & Investment, Luxury Hospitality Business/ CEO
• Dimitrios Soukeras, MBA(ER), SJSU Faculty, Risk & Incident Analysis Expert- O.Diagnosis LTD/CEO
• Dr Melas Christos, Assistant Professor in Health Informatics, School of Health Sciences, Hellenic Mediterranean University, Crete. Collaborating Academic Staff, Business and Organisation Management, Hellenic Open University
• Christos Mammidis, BBA, MBA, Communication expert / PR Strategist, PR&More Ltd
• Vasilis Zissimopoulos, CEO – Founder Costa Nostrum- Sustainable Beaches/ Company of Certification for Sustainable Beaches
• Marios Papadakis, MD, PhD, MBA plastic surgeon Ishou University hospital, Taiwan
DISCLAIMER:
Since the beginning of the pandemic, our team put an effort or even "envisioned" to cover an expected gap in planning and to help not only Greece but also other tourism-based countries to assign practical solutions at complex problems, in the era of Covid-19 pandemic.
We would like to underpin that our effort, considering its research and thus innovative character, DOES NOT claim any completeness or perfection honour. Our model targets specific types of destinations, and has not so far fully incorporated some operational and marketing parameters. Moreover, in no case, we intend to replace the a country's structures or any scientific organization regarding the provision of health data or the use of epidemiological models, although we plan to develop one focused specifically on tourism.
Consequently, we are declaring that we are open to collaborations with individuals and groups/institutions and we will be happy to meet and cooperate with any interested parties willing to offer to the common cause.
With honour and sense of responsibility
The FLATOD-19 Team
flatod19@gmail.com
************************************************
For any information please contact:
Dimitris E. Vassiliou, e-mail: dvas[at]apelop.gr
Prof . Michalis Toanoglou: e-mail: toanogloum[at]icloud.com
Global transmission and control of Covid-19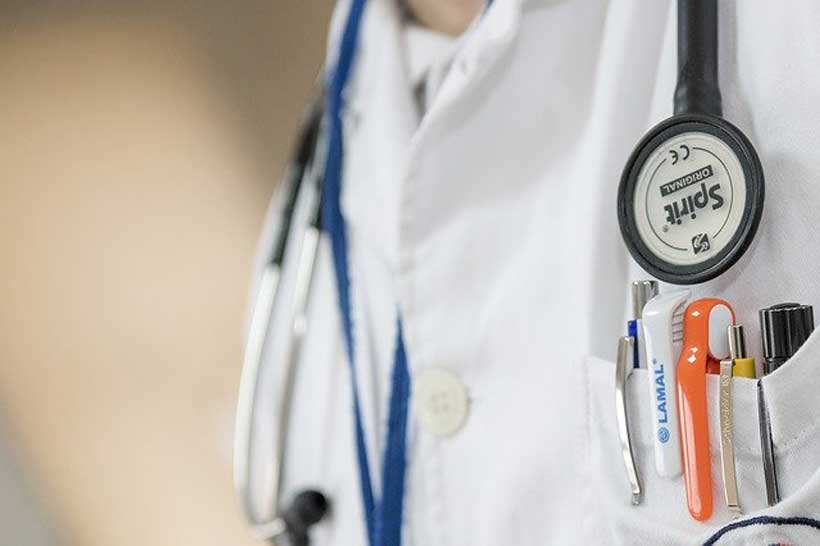 COVID-19 spreads mainly by droplets produced as a result of coughing or sneezing of a COVID-19 infected person. This can happen in two ways: One can get the infection by being in close contact with COVID-19 patients (within one Metre of the infected person), especially if they do not cover their face when coughing or sneezing. And secondly, the droplets survive on surfaces and clothes for many days. Therefore, touching any such infected surface or cloth and then touching one's mouth, nose or eyes can transmit the disease. The most important factor in preventing the spread of the Virus locally is to empower the citizens with the right information and taking precautions as per the advisories being issued by Ministry of Health & Family Welfare. Preventive methods of COVID -19 include: Wash your hands often; Wear a face mask; Avoid contact with sick people; Always cover your mouth while sneezing and coughing. Several precautionary measures have to be taken in order to contain the virus because the risk of transmission will certainly increase with the lifting of the lockdown. We must recognise that this virus is going to stay on for some time and we have to make sure that at least for the next one year, we try and keep the virus as slowly moving as possible by physical distancing and other protective measures like masks and handwashing.
Transmission of the virus
We all know that COVID-19 spreads from others who have the virus. A person catches the virus through droplets expelled when someone infected with coronavirus coughs, sneezes or speaks. But, what happens in case of asymptomatic COVID-19 patients? Can they spread the virus? The World Health Organization, in a recently released video, answers similar questions related to COVID-19 transmission. In the context, Dr. Maria van Kerkhove, COVID-19 technical lead, says that the majority of transmission that is known till now is that people who have symptoms transmit the virus to other people through infectious droplets. "But, there are a subset of people of don't develop symptoms. We still don't have the answer to understand how many people don't have symptoms,
Concept of Asymptomatic or Pre-symptomatic
Asymptomatic COVID-19 positive means a person has been tested positive but has no symptoms, and does not go on to develop symptoms, says Dr Kerkhove in the video. "A number of people are reported asymptomatic, actually may have mild disease. They may go on to develop symptoms. They may not quite register that they are sick. They can feel just a little bit unwell or under the weather, or fatigued. Some of those individuals we would classify as pre-symptomatic," Pre-symptomatic COVID-19 positive means that a person has not yet developed symptoms. Here we need to better understand what proportion is that contributing to transmission. This is one of the major unknowns. Explaining how asymptomatic people can spread the virus, Dr. Mike Ryan, EXD, WHO Health Emergencies Programme says, "For instance, if someone is in a nightclub, trying to talk to someone, and its too noisy, and you are too close to them, it's like you are projecting your voice at someone. In this situation, if the virus is present your upper respiratory mucosa, then there's every likelihood that you can project the virus."Many people with COVID-19 experience only mild symptoms, especially in early stages of the disease. "It is possible to catch COVID-19 from someone who has just a mild cough and does not feel ill. Some reports have indicated that people with no symptoms can transmit the virus.
The current status
In terms of pandemic generation, we are still very much on the upward climb on this mountain, Dr. Ryan adds. "As some countries have shown, if you go at this with a comprehensive approach in a very systematic way, then there is enough stop ability for the virus.".He also added that as a society, we have some choices to make. If we can identify cases and their contacts, and we ask those contacts to quarantine themselves, we support them in that quarantine, then that can be a very successful way of both stopping the disease and avoiding large-scale lockdowns in future. Because, if one looks at the spread to people without history of travel or history of contact, certainly there are several such cases, he said. "But most of them are concentrated around the original points of entry of the foreign traveler's or the travel routes of their contacts. So, these people who are describing it as stage 2 still are saying this is traceable local transmission, it is not unpredictable community transmission.
Therefore, we are avoiding the term community transmission. It is a matter of definitions and language; we need not debate that really. But it should be recognised that community transmission has occurred in virtually every country which experienced this pandemic in a major form and India should also be prepared for it and act as though it is happening and take all precautionary containment measures. There is not only risk but actually threat of community transmission. According to him, nations in South East Asia, including Malaysia, and India in particular, have kept the COVID-19 death rates per million of the population low compared to countries where the pandemic broke out around the same time. The low death rate in India could be the benefit of multiple factors such as younger age group, more rural population, temperature and climatic conditions as well as the benefits the containment measures which preceded lockdown, and then got much more consolidated with the lockdown. Its quite possible that all of these factors have been helpful and we have seen that benefit. But we need to continue to consolidate that. There are some risk factors, when the lockdown opens there will be much greater mobility of people, there could be more widespread transmission of the virus, so we have to maintain as much as possible physical distancing, continue practices like wearing masks and hand-washing as precautionary measures.
However, these are going to be difficult in overcrowded areas, especially slum areas. We will have to try and provide as much facilities as possible, particularly for elderly people and to people with co-morbidities, whether they can be provided temporary shelters elsewhere with good social cares. Fortunately, most of the infections are restricted to large cities and areas radiating around them. Referring to return of migrant workers, care must be taken to see that they themselves will not be victims of the epidemic, and at the same they don't infect others. But most important thing is to protect the rural areas (from COVID-19) because two-thirds of India is in rural areas, and the transmission of the virus is low there because mobility is low. Evolutionary biology of the virus says that when the movement is greatly restricted and its chances of transmission are greatly reduced, the virus actually can turn into a milder virus.
Entrepreneur hoping to make electric motorbikes a staple of Thailand's streets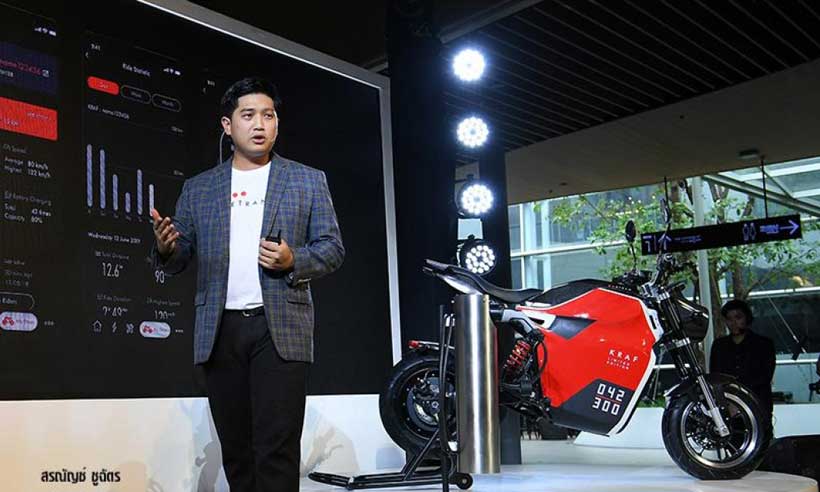 Bangkok has an extensive public transit network, but its maze of small side streets—sois—means that a destination is often a hike from a transit stop. In a city of extreme temperatures and monsoon rains, even a short walk in the middle of the day can be very uncomfortable.
The solution for many living in Thailand's capital are gas-powered mototaxis. This single-passenger mode of transportation can turn a sweaty 20-minute walk into a two-minute ride.
For Soranun "Earth" Choochut, founder and CEO of ETRAN, a sustainable mobility startup, navigating sois can be done just as well with electric vehicles. That's why ETRAN has developed two models of electric bike, one designed for passengers and one a compact sport bike.
"We want to create a new age of public transportation that's sustainable, clean and able to improve the quality of people's lives in cities," says Choochut.
The over 20 million motorbikes and scooters that whiz around Thailand's streets and sois produce upwards of 18 million tonnes of greenhouse gases every year. Switching to electric would reduce that to "zero", says Choochut.
ETRAN's passenger bike not only provides cleaner transport, it is also helping address gender inequality. It is easy for a man, who is typically wearing pants or shorts, to hop on the back of a mototaxi. Women wearing skirts are forced to ride side-saddle, a more dangerous position. Without an internal combustion engine, ETRAN was able to slide the seat forward and leave a gap in the middle of its PROM model, allowing for a forward-facing sitting position for the passenger no matter the attire.
ETRAN also aims to reduce as much as possible its carbon footprint and plastic consumption.
Choochut's efforts have received plaudits from the design world, winning the Red Dot design award twice. His environmental ambitions were awarded as well. He was one of the 2020 winners of the United Nations Environment Programme's Asia Pacific Low Carbon Lifestyles Challenge.
With 3,000 units sold, ambitions to scale to 10,000 over the next two years, and partnerships with the likes of PTT Group and Bosch, Choochut wants to make sustainable transport a Thai economic success story.
"ETRAN can be the aspiration for others that proves that Thailand can invent something and scale like other countries and create passion and movement among entrepreneurs to create something bigger than themselves," says Choochut.