COVID-19 Accelerates Cycle of Paid Entertainment Subscriptions and Cancellations
U.S. consumers had an average of 12 paid media and entertainment subscriptions pre-COVID-19.
Eighty percent of U.S. consumers now subscribe to a paid streaming video service. Subscribers pay for an average of four services, up from three pre-COVID-19.
In just a few months, since the COVID-19 outbreak, 17% of current subscribers cancelled a paid streaming video service.
Forty-seven percent of U.S. consumers cited using at least one free ad-supported streaming video service during the pandemic as they search for budget-friendly entertainment.
Thirty-eight percent of consumers have tried a new digital activity since the pandemic began, such as watching a livestreaming event.
Fifty percent of Millennials would be willing to attend a sporting event in the next six months, compared with just 28% of Boomers.
A third of U.S. consumers and nearly half of Gen Z and Millennials say that video games helped them get through a difficult time.
Why this matters
Deloitte conducted a pre-COVID-19 survey December 2019 – January 2020 and a second survey in May following the onset of the pandemic. Together, the surveys provide insight into how media consumption has changed. Deloitte found trends that were present pre-COVID-19 have accelerated, sometimes dramatically, in a short time.
Consumers have more time on their hands to watch, listen and play games. At the same time, it's harder to keep customers as they can easily sample services via subsidized trial offers with no fear of penalties for cancelling. The pressures are likely to mount as consumers have less money to spend, with 39% of consumers reporting a decrease in their household income since the pandemic began. Media and entertainment companies can take this unprecedented moment to ask insightful questions and reevaluate their business in order to take advantage of windfalls, recover from setbacks, and thrive in the decade to come.
Subscriptions continue to swell, in spite of fatigue
Pre-pandemic, the survey found consumers were still enjoying digital entertainment more than ever and were willing to pay for multiple subscriptions. This trend has continued during the pandemic. However, there is growing frustration in trying to navigate the flood of streaming options, all while trying to manage costs. This fatigue may lead to increased cancellations. The May survey found that some consumers sign up for free trials, cancel when the trial ends or a favorite show or series is completed, and switch services in search of fresh content.
Pre-COVID-19, the average U.S. consumer had 12 paid entertainment subscriptions. Millennials averaged 17 subscriptions, Gen Z had 14, while Gen X had 13. Twenty-seven percent of consumers, including 42% of Millennials, said they planned to subscribe to more services in the coming year.
Pre-COVID-19, 40% of millennials were "overwhelmed" by the number of subscription services they manage, and 43% intended to reduce them.
Since the pandemic began, consumers have added and cancelled subscriptions of all kinds. For example, 20% of U.S. consumers made changes to their streaming music subscriptions: 12% added at least one music service, 5% cancelled at least one, and 3% added some and cancelled others.
Streaming video trending upward; will it sustain?
Not only do more consumers have streaming video services, the average streamer pays for more services than ever. However, as more media providers join the fray, competition is growing and putting pressure on content and pricing. Additionally, when COVID-19 restrictions are lifted, consumers may reduce their subscriptions as they turn their time and attention to other activities.
Eighty percent of U.S. consumers say their households now subscribe to at least one paid streaming video service, up from 73% in the pre-COVID-19 survey.
Subscribers now have an average of four paid streaming video subscriptions, up from three in the pre-COVID-19 survey.
Pre-pandemic, 27% of U.S. consumers said they plan to add a new streaming video service in the coming year; since COVID-19, 32% have added at least one new paid streaming video service.
Nearly 70% of Boomers now have a paid streaming video subscription.
For nearly a quarter of subscribers, a free or discounted rate was a big factor in choosing a paid streaming video service.
Subscribers are drawn to streaming video services with a broad range of shows and movies (51%) and content they can't get anywhere else (45%) — both originals and old favorites.
In the earlier survey, 20% of streaming video subscribers cancelled at least one service in the past year. Since the pandemic began, 17% of subscribers have already cancelled a service.
High costs (36%) and expiring discounts or free trials (35%) were cited as the top reasons for cancellation.
Ad-supported video streaming: battle of the business models
Ad-supported video streaming services may be gaining traction as some consumers would rather watch a certain level of advertising to reduce the cost of a subscription, or watch for free. Providers should consider which business model will resonate best with different consumers as they fight for viewers.
During the pandemic, nearly half (47%) of consumers cited using at least one free ad-supported streaming video service.
More U.S. consumers want access to cheaper, ad-supported streaming video options, both before (62%) and since the COVID-19 pandemic (65%), while 35% of consumers don't want ads and will pay to avoid them.
Gen Z and millennials are more likely than older generations to prefer the subscription-only model they grew up with; Boomers and Matures like the ad-only option that closely resembles TV.
Binge gaming booms during the crisis
Consumers have been spending more time playing video games, especially during the pandemic. Video gaming has become a social experience, but also a family experience as more kids and teenagers embrace it and draw in their parents as well. In fact, a third of U.S. consumers and nearly half of Gen Z and Millennials say that video games helped them get through a difficult time.
Earlier this year, 24% of consumers surveyed listed playing video games among their top three favorite entertainment activities. For Gen Z and Millennials, it was 44% and 37% respectively.
In that same survey, 29% of consumers noted they were binge gaming weekly, for an average of 3.3 hours per session.
Since the crisis began, nearly half (48%) of U.S. consumers have participated in some form of video gaming activity. For Millennials, it is 69%, and for Gen Z, it is 75%.
In fact, 29% of U.S. consumers said they are likely to use their free time to play a video game than watch a video.
Seven percent (7%) subscribed to a video gaming service for the first time during the pandemic.
Among those participating in video gaming activities during the pandemic, 34% are playing video games at home with their families much more, and 27% are playing to socially connect with others.
Prior to COVID-19, 25% of consumers watched live-streamed and recorded video of others playing games. For Millennials and Gen Z, it was around 50%. These numbers continue to hold strong during the pandemic.
What does the future hold?
The pandemic has created conditions and opportunities for people to try new things as they search for ways to stay entertained during a challenging time. The question for service providers is will these new interests remain as consumers get back to normal, continue to grapple with economic hardship and become increasingly selective about the content they choose.
During the pandemic, 38% of consumers have tried a new digital activity or subscription for the first time.
The most popular activities are viewing livestreamed events and watching video with others through a social platform, web application, or videoconference.
More than two-thirds of consumers said they are likely to continue their new activity or subscription.
Twenty-two percent of consumers — 30% of Gen Z and 36% of Millennials — paid to watch a first-run movie on a streaming video service during the pandemic. Of those that did, 90% said they would likely do so again. Of those who did not, 42% of consumers said it was too expensive.
One-third of consumers noted they will not be comfortable attending live events for the next six months. Notably, 50% of Millennials and 47% of Gen Z would be willing to attend a sporting event in the next six months, compared with just 28% of Boomers.
COVID-19 Charts Uncertain Course for Back-to-School, Back-to-College Season
COVID-19 has elevated parent's anxieties around health and finance, and led them to question the quality of education that students received this spring. Concerns that students have fallen behind is evident, with only one-half of K-12 parents satisfied with the education provided, and 25% citing that their children are not prepared for the next grade. This trend is similar to what we found in the Back-to-College survey, as just more than half (52%) of parents noted they were satisfied with the education college students received this spring, and many now contemplating the value of online learning at the price of an on-campus experience. Moreover, 66% of K-12 parents and 62% of college-age parents are anxious about sending their kids back-to-school because of the pandemic. This is further compounded by financial concerns, with 40% of parents worried about making upcoming college-related payments.
Given this year marks a season of uncertainty, it will likely shift the way consumers approach back-to-school and back-to-college shopping — especially around what and how they will purchase.
Back-to-school spending shifts to technology
Back-to-school spending is expected to reach $28.1 billion, averaging $529 per student in households buying clothing, supplies, computers and electronics for children in grades K to 12. While spending is relatively flat from 2019, there is increased emphasis on technology-based learning tools, including resources to supplement the standard K-12 program.
Spending on technology products (including personal computers, smartphones, tablets, wearables) is set to increase 28% over 2019. Consumers planning to purchase these items intend to spend an average of $488 on them.
Despite spending on clothing, accessories and traditional school supplies dropping by 17%, it remains the largest portion of back-to-school spending, with K-12 parents planning on spending, on average, $336 on these categories.
More than half (51%) of parents plan to increase their spend on virtual learning tools. In fact, 40% of parents plan to subscribe their children to a supplementary e-learning platform.
Parents also plan to allocate budget for personal health products, spending an average of $46 per student on supplies like sanitizer and wipes.
Children have an even greater influence over purchasing decisions with 69% exerting a moderate-to-high influence over computer and hardware purchases this year, up from 54% last year.

Health and safety concerns drive consumers to move shopping activity online
With health concerns rising, more back-to-school purchases will occur online (37%, up from 29% in 2019), gaining share from in-store purchases (43%). These are more likely to involve a personal computer due to greater at-home computer use as compared to smartphones, which were a driver of shopping activity last year. At the same time, 20% of respondents remain undecided on the format for spending, which presents a $5.5 billion untapped opportunity for retailers this season.
Consumers plan to spend $10.4 billion online this back-to-school season, up from $8.1 billion last year.
The use of personal computers for back-to-school shopping is rising to almost two-thirds of back-to-school shoppers (64%) saying they will use a personal computer for shopping versus 46% who will use a smartphone.
Further, emerging shopping technologies such as voice assistants and cashier-less stores are starting to gain some traction with 6%-15% of back-to-school shoppers planning to use at least one format.
Despite in-store spending projected to decline from $15.7 billion last year to $12.2 billion this year, the physical store remains critical with 43% of total spending projected to take place in-store. In fact, as consumers shift to contactless formats, 26% of shoppers plan to use BOPIS more frequently.
As with years past, mass merchants are the preferred shopping location, for back-to-school (81%) shopping, but they may lose some share this year as more people expect to shop closer to home because of the pandemic.
When selecting where to shop, price (82%) and convenience (80%) remain the most important criteria for back-to-school shoppers, but safety (59%) is an important consideration for parents this year.
Despite the uncertainty on when and how schools will open, about 40% of respondents intend to start their school shopping four to six weeks before school begins, with late July and early August being the busiest — accounting for $16.2 billion in seasonal spending.

Back-to-college parents weigh difficult decisions
College families are faced with uncertainty as they weigh the value of education that students are receiving during the COVID-19 era, especially as many colleges and universities are still determining how school will reopen in the fall. Faced with concerns over their family's health, finances and the unknowns of campus life, parents of college-age children still plan to maintain spending in anticipation of a return to campus, and will spend $25.4 billion, or approximately $1,345 per student.
Twenty-eight percent of parents may shift plans and have their students join online only institutions this fall; 29% may look to change plans and have their child live at home.
Lower income families have additional stresses, as 50% are concerned with making upcoming payments, compared with 30% of families overall.
As consumers seek out safe shopping formats, parents expect to spend more of their back-to-college budget online — 34% in 2020 versus 28% last year.
Both price (85%) and convenience (85%) remain the main drivers for purchase decisions, although price sensitivity is decreasing (down from 91% in 2019) as shoppers pay more during the pandemic for brands they trust.
Mass merchant stores remain dominant, with 75% of shoppers citing plans to shop for their price, product and convenience, and COVID-19 safety precautions.

College students across the country are ready to return to campus, but continued health, safety and financial concerns are weighing on families. As such, parents plan to give their children as normal a college experience as possible with consistent spending for electronics, household products, clothing and traditional supplies. As parents adapt to the new realities of the pandemic, online shopping is poised to make up a greater percentage of back-to-college purchases, with convenience and safety being more important components of this year's shopping experience.
COVID-19 Crisis Deepens Contraction in the APEC Region
A new updated report from the APEC Policy Support Unit finds that the COVID-19 pandemic is causing a deeper contraction to the region's economy. The APEC region's economic growth is now expected to decline by 3.7 percent in 2020, down from its initial forecast of a 2.7 percent contraction in April, bringing the total output loss to a staggering USD 2.9 trillion.
These new projections are in line with the revisions by the International Monetary Fund in its recently updated World Economic Outlook. Global growth is projected to fall to – 4.9 percent, compared to a decline of -3 percent estimated earlier by the IMF.
"The protracted duration of the pandemic has caused worse than anticipated impacts on the global economy, with some economies recently reporting a second wave of infection cases" said Dr Denis Hew, Director of the APEC Policy Support Unit.
Dr Hew added that economic recovery is in the horizon but it is "highly dependent on the availability of vaccines and treatments as well as the effectiveness of economic policies that are being implemented by economies to address the pandemic".
The updated report projects an economic recovery for the region of 5.7 percent in 2021, compared to the earlier estimate of 6.3 percent. This economic rebound hinges on whether the pandemic can be contained over the second half of this year.
The APEC region's growth declined by 2.2 percent in the first quarter of this year due to travel restrictions and widespread lockdown measures that depressed domestic consumption, trade and investment activities.
Merchandise trade recorded a bigger contraction in the first quarter from the combined impact of trade tensions and supply chain disruptions. "In overall terms, merchandise trade in APEC has significantly decreased in both value and volume this year," explained Rhea C. Hernando, APEC Policy Unit's researcher who wrote the updated report. "The temporary restrictions imposed on food and medical supplies weakened trade even further in the first quarter of the year."
The region's value of trade in goods dropped by 5.8 percent for exports and 4.1 percent for imports.
Foreign direct investment shares similar sentiment with inflows to the APEC region going down by 3.1 percent, while greenfield investments dropped sharply by 20.4 percent in 2019.
In the midst of uncertainties, the report recommends APEC economies to take decisive actions including intensifying efforts towards containment measures to avoid further waves of the pandemic, while at the same time maintaining fiscal and monetary stimulus measures to help alleviate the risk of people falling into poverty and businesses going bankrupt.
The report also urged member economies to invest in digital technology, including building or boosting technological infrastructure, equipping workers with digital skills and modernizing business and governance processes. This investment could contribute to making economies more innovative and dynamic while expanding access and opportunities to everyone.
U.S: Extending support and lowering regulatory barriers could energize the recovery from Covid-19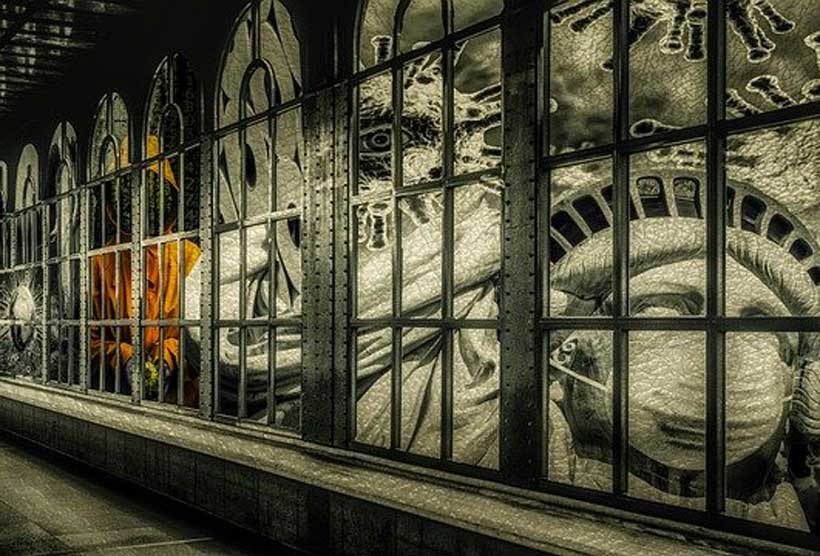 Swift action by the U.S. government has helped shield households and businesses from the immediate economic shock of the Covid-19 pandemic, even as efforts continue to bring the spread of the virus under control. Continuing this exceptional support to unemployed workers and struggling firms – while taking steps to lower barriers to labor mobility and competition – would help to strengthen the recovery, share the benefits across society, and reduce the risk of long-lasting scars, according to a new OECD report.
The latest OECD Economic Survey of the United States says that even as some businesses reopen with the lifting of coronavirus confinement measures, hard-hit sectors like hospitality and leisure will continue to need support, as will newly unemployed or displaced workers who may need to look for jobs in different sectors. The recent extension of the US Paycheck Protection Program by five weeks to August 8 is a welcome move to help small businesses struggling with the crisis. Extending exceptional unemployment benefits beyond the end-July cut-off date would offer a similar lifeline to the millions of households at risk of falling into poverty, as would assistance for job search (such as employment placement services) and support for geographic mobility.
"The U.S. economy is battling a health and economic shock that threatens to set back the significant economic achievements of the past decade and leave permanent scars," said OECD Secretary-General Angel Gurría. "Exceptional support to people and businesses should be continued as long as it is needed. And helping people to return to work by removing unnecessary regulatory hurdles to employment and mobility would energize the recovery and help ward off a drop in living standards and equality."
The Survey projects only a gradual recovery after the Covid-19 pandemic brought a decade-long expansion to an abrupt halt and knocked the employment-to-population ratio to its lowest level on record. The best-case scenario sees GDP growth recovering to 4.1% in 2021 after a drop of 7.3% in 2020, whereas a second wave of outbreak scenario would see GDP growth at just 1.9% in 2021 after an 8.5% drop in 2020.
Improving health policy co-ordination across levels of government, ensuring health insurance systems do not let large population groups fall through the gaps that exist between different programs, and reducing regulatory barriers, would all help to tackle the ongoing health crisis from Covid-19. To minimize the risk of a second wave prompting another large-scale lockdown of the economy, developing testing, tracking, tracing and isolating procedures will be key. Augmenting the capacity of health systems and identifying people who have acquired antibodies will help mitigate the economic impact of a second wave.
On the economic front, all efforts should focus on reviving growth and jobs for the long-term, with concrete policy measures to remove barriers hindering access to employment and future opportunities.
Addressing occupational licensing and non-competition covenants in job contracts that impose barriers to job mobility on roughly one in five workers, particularly those from low-skilled or disadvantaged groups, is a top priority. While regulation is important to ensure the safety and quality of services for workers and consumers, state-level labor market regulation has contributed to a decline in labor market fluidity since the late 1990s, alongside a period of sluggish productivity growth. (See Survey Chapter 3 for an analysis of variations in licensing stringency by state.)
States should be encouraged to delicense occupations where there are limited concerns for public health or safety and act against anticompetitive behavior. Federal law can be used to impose recognition of out-of-State licensures, allowing States to set stricter requirements only if they can prove it is necessary to protect the public. People who face difficulties finding work, for example those without a college education, should be supported through more flexible rules on job qualifications and access to adult training.
Restrictive building policies have also created a barrier to labor mobility just as a shift from industry to high-tech and services is changing the country's economic geography and creating a need for more elastic housing supply. In the current climate, it is all the more important that people can move easily to take up new jobs. Tax incentives can be a way to loosen over-restrictive building laws, the Survey says.
The Survey also notes that vulnerabilities in the highly leveraged corporate sector will need to be monitored. Over time, given the pre-existing pressures of an ageing population, reforms to pension and healthcare spending to reduce cost pressures and inefficiencies and measures to broaden the tax base will be needed to ensure long-run sustainability of public debt.