US sanctions against international court staff a 'direct attack' on judicial independence
The decision by the United States to authorize sanctions targeting staff at the International Criminal Court (ICC) is "a direct attack to the institution's judicial independence", UN human rights experts said on Thursday.
Washington announced this month that it would launch an economic and legal offensive against ICC officials investigating alleged war crimes committed by all sides in the conflict in Afghanistan, including US troops.
"The implementation of such policies by the US has the sole aim of exerting pressure on an institution whose role is to seek justice against crimes of genocide, war crimes, crimes against humanity, and the crime of aggression", said Diego García-Sayán, UN Special Rapporteur on the independence of judges and lawyers, speaking on behalf of the 34 experts.
"It's a further step in pressuring the ICC and coercing its officials in the context of independent and objective investigations and impartial judicial proceedings."
Afghanistan probe 'important'
The ICC, which is based in The Hague, in the Netherlands, prosecutes the most serious crimes of concern to the international community, including cases related to conflict in the Central African Republic, Darfur and the Democratic Republic of the Congo.
It was established in July 1998 under a treaty known as the Rome Statute, which more than 120 countries have signed. The US is not a party.
The ICC's Appeals Chambers authorized the Afghanistan probe in March, overturning an earlier decision.
Speaking at the time, Prosecutor Fatou Bensouda called it "an important day for the cause of justice in the situation of Afghanistan, for the Court, and for international criminal justice more broadly."
Assets blocked, visas revoked
In response to the court's decision, US President Donald Trump issued an Executive Order on 11 June, blocking the financial assets of certain ICC staff and imposing visa restrictions on them and their immediate family members.
Speaking at a press conference that day, US Attorney-General William Barr said the measures "are an important first step in holding the ICC accountable for exceeding its mandate and violating the sovereignty of the United States."
The president of the body which overseesthe ICC, O-Gon Kwon, has denounced the measures, stating "they undermine our common endeavour to fight impunity and to ensure accountability for mass atrocities."
'Broad spectrum' of rights violated
The UN experts said sanctions targeting international judges and international civil servants violate their privileges and immunities, as well as "a broad spectrum" of rights.
Specifically, the Executive Order "would result in the violation of the prohibition of punishment for acts that did not constitute criminal offences at the moment of their commission, the right to a fair trial, the right to freedom of movement and the right to privacy and family life," they added.
They also recalled that the US has warned it would "exact consequences" against the ICC for any "illegitimate" investigations into Israeli practices in the occupied Palestinian territory.
The experts, who are neither UN staff nor paid by the Organization, have been in contact with the US authorities on these issues.
How to ensure the poor and vulnerable don't shoulder the cost of the COVID-19 crisis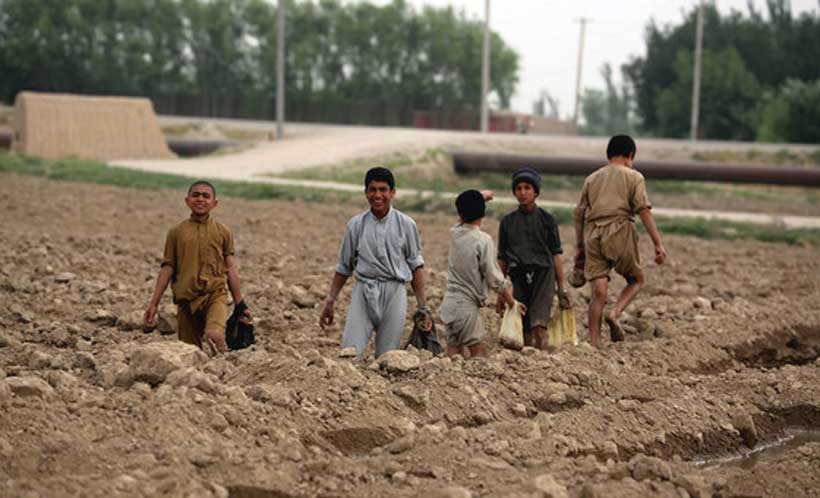 In the wake of the unprecedented COVID-19 crisis, tax systems should be reformed, and tax avoidance and evasion reduced, to ensure an economic recovery in which everyone pays their share, says the International Monetary Fund (IMF).
Taxes pay for many of the things that are fundamental to functioning societies across the world, such as schools, health care, and social services. Money raised through taxation is crucial to ensuring that these services are maintained during the COVID-19 crisis. But, when businesses shut down, and millions lose their jobs, as has happened during the current crisis, tax revenue plummets.
In the short-term, governments have put together stimulus packages, and a wide array of measures to help businesses and citizens get back on their feet. The IMF is tracking these efforts, which range from a $540 billion European Union package, which includes funding to help the hardest-hit states; to a 'cash for work' program in Cambodia; and, in Samoa, a six-month reduction in private utility bills.
Damage control
At the same time, the IMF has made emergency COVID-19 funding available, particularly to those countries with developing economies. The IMF has made some $250 billion available, in the form of financial assistance and debt service relief, to some 77 member countries.
For example, In April, the IMF approved Afghanistan's request for an emergency assistance package of approximately $220 million, to help the country cope with the disruption to trade, which has led to heavy damage to the economy.
Bangladesh, which has been badly hit by plummeting demand for one of its main exports, clothing, received emergency assistance worth some $732 million in May. Also in May, to avoid what the IMF characterized as "immediate and severe economic disruption" resulting from the pandemic, Egypt received a package of more than $2.7 billion, to help alleviate some of the most pressing financing needs, including for spending on health, social protection, and supporting the most impacted sectors and vulnerable groups.
But, in the longer-term, these stop-gap measures will not be enough to fix many of the underlying problems of the global economy, which include growing inequality within countries, and the ability of multinational enterprises to legally minimise corporate taxes.
The progressive approach
Victoria Perry, Deputy Director of the IMF's Fiscal Affairs Department, and an expert on taxation, told UN News that, in planning the post-pandemic recovery, countries should look at dealing with inequality by implementing more progressive tax systems: "this means that the average tax rate rises, along with income. The extent of the tax burden for richer people is for each country to decide, but it is certainly problematic when effective tax rates for better off people are lower than for poorer ones. It is also often the case that better off people, with access to tax advice and more complex financial affairs, can make better use of exceptions or loopholes in the tax system than those who rely only on wages. Closing such options can make for a more equitable system and — depending on the country — can be more important than structural reforms of tax rates."
Before the COVID-19 pandemic, the growing gap between rich and poor was already a cause for concern. Whilst inequality has fallen between countries, with some countries, such as China, making huge strides in raising overall income levels in recent decades, inequality within countries appears to be rising. For Ms. Perry and the IMF, personal income taxes play a leading role, when it comes to determining the progressivity of the tax system.
Ms. Perry adds that another option for some developing countries, which have trouble raising and enforcing a personal income tax, is to look at taxing property: "whilst income is relatively easy to hide, luxury homes are very visible, and a tax-free threshold means that owners of cheaper homes can be exempt or relieved from paying it".
Income inequality differs widely across countries, but studies show that creating a fairer society, is not only about redistributing wealth, but, as Ms. Perry explains, putting in place policies that help people to gain sustainable, decent work: "Globalization has affected all open economies, but countries with effective redistributive tax and benefit systems have been able to avoid sharply rising inequality. However, redistribution on its own is not enough. It has to go hand-in-hand with a host of other measures, such as retraining, and job support". In thinking about equity, then, it is important to look at both sides of the equation—not only taxes, but how the money is spent to improve lives.
Getting to the source of the issue
Some studies have calculated that, in richer countries, some 10 per cent of corporate tax revenue is lost to tax avoidance by multinationals. Developing countries are estimated to lose even more, in proportion to the national incomes.
"Another problem is that the international tax system may shift the tax base away from the 'source' country, says Ms. Perry. "So, if a mining company has its headquarters (residence) in a richer country, but operates mines in a less-developed economy (the source), the source country may not get the lion's share of the tax revenue. When we talk about 'fair and equitable distribution', many observers are talking about ensuring that source countries get a better deal. The current international debate over taxing major digital tech companies, many of which are headquartered in the US, is similar, but the "digital" economy is even harder to address. Even though they're doing business and making money all over the world, where the presence is virtual rather than physical, countries are not allowed to collect tax revenue on the income, under the current system".
"We are going through this huge economic crisis, and countries are having to make major adjustments to their economies. But inequality is also a kind of huge global problem in itself. This is also then an opportunity to change tax systems for the better, to make them fairer and more equitable, and to promote economic activity that is less polluting, less dominated by industry with a large carbon footprint, and more sustainable."
World Population Day: 'No time to waste' in empowering women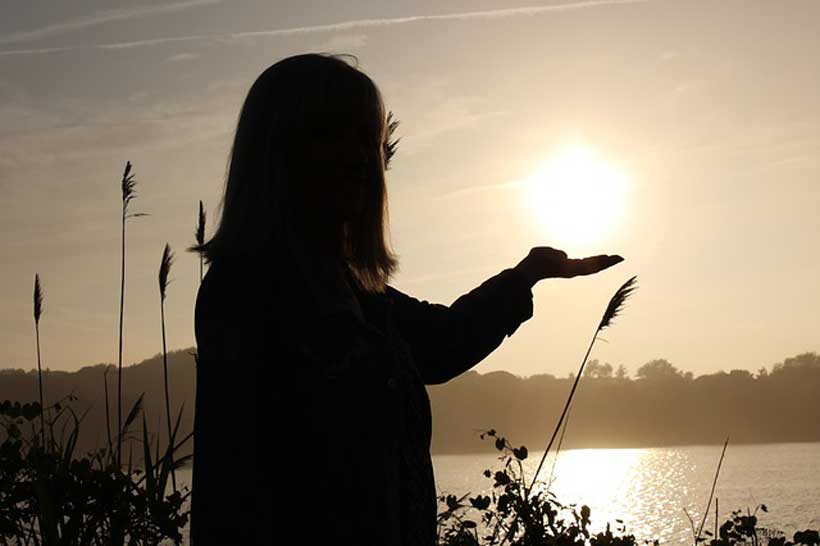 "It is deepening existing inequalities and vulnerabilities, particularly for women and girls", said Secretary-General António Guterres.
"With many countries on lockdown and health systems struggling to cope, sexual and reproductive health services are being sidelined and gender-based violence is on the rise".
Devastating consequences
Meanwhile, the United Nations Population Fund (UNFPA) projects that if lockdown measures continue for six months with major disruptions to health services, 47 million women in low- and middle-income countries may not be able to access modern contraceptives. This would result in seven million unintended pregnancies.
Moreover, some 31 million additional cases of gender-based violence can also be expected.
"Every year, millions of girls are subjected to practices that harm them physically and emotionally, robbing them of their right to reach their full potential", said the Secretary-General.
According to UNFPA's State of World Population 2020, more than four million girls will be subjected to female genital mutilation and 12 million forced to marry this year.
"Lockdowns stemming from the pandemic are expected to make matters even worse", acknowledged Mr. Guterres.
Safeguard hard-won gains
Decades of experience and research show that bottom-up, grassroots approaches can change gender-biased norms and attitudes, the top UN official said.
Through international declarations and agreements, the word has committed to ensuring universal access to sexual and reproductive health care; eliminating the unmet need for contraception; and ending all forms of violence against women and girls by 2030.
The UN chief stressed that "we cannot allow the pandemic to reverse progress we have made towards these goals".
"On this World Population Day, let us act to safeguard sexual and reproductive health care, protect the health and rights of women and girls, and end gender-based violence", concluded the Secretary-General. "The pandemic has made our jobs much harder, but we must prevail".
Long road ahead
UNFPA Executive Director Natalia Kanem underscored that women have a right to make their own decisions about "whether, when and how often to become pregnant".
That right was reaffirmed in 1994 in Cairo at the landmark International Conference on Population and Development (ICPD), where 179 governments agreed that sexual and reproductive health is the foundation for sustainable development.
Yet, despite considerable gains over the past 25 years, there is a long road ahead to live up to the promise of Cairo, with too many women still unable to enjoy their rights.
"More than 200 million women and girls want to delay or prevent pregnancy but don't have the means", explained Dr. Kanem, noting that the most vulnerable and marginalized women and girls "who face the greatest gaps in services".
Against the backdrop of more unintended pregnancies, unsafe abortions, pregnant girls shamed out of school and that more women and girls are dying, she spell out: "The cost of inaction is simply too high".
"There is no time to waste", underscored the UNFPA chief, "our future depends on it".
Tear down inequality
As evidenced by the alarming number of gender-biased sex selections, "women face discrimination even before they are born", observed UNFPA India Representative and Bhutan Country Director Argentina Matavel.
And systemic violations of women's rights continue throughout their life cycles.
She painted a picture of a women being denied their "God-given full potential" while robbing society of contributions from half the population.
"If one could stop for just a minute to compute the aggregate loss in productivity alone, we would have economists and politicians at the forefront of the struggle to tear down the roots of inequality from society", Ms. Matavel stated.
Reset priorities
To empower women, "each one of us has the responsibility to challenge our own stereotypes, the UN envoy argued.
She also urged Governments to recalibrate policy and programmatic changes to benefit women, along with putting in place mechanisms to address development gaps, especially for women and girls "who are invariably at the bottom of the 'pyramid of the vulnerable.'"
"Humanity will be as strong as the weakest of our members – same for nations, and families", upheld the UNFPA representative.
UNESCO expresses deep regret over Turkey decision to change status of historic Hagia Sophia
As the Turkish President signed a decree on Friday converting the ancient Hagia Sophia in Istanbul into a mosque, the UN cultural agency (UNESCO) said that it "deeply regrets the decision" made "without prior discussion", having earlier in the day called on the State to abide by its "legal commitments and obligations" in accordance with it's status as a museum, on the World Heritage List.
The majestic building was founded around 1,500 years ago as a cathedral and is widely regarded as the foremost example of Byzantine Christian architecture in the world. Following the rise of the Ottoman Empire, it became a mosque, but in 1934, was designated a secular museum, shared by Christians, Muslims and those of all faiths or none, alike.
President Recep Tayyip Erdogan signed the decree following years of campaigning by a cultural association, and the decision earlier in the day by a Turkish court, handing control of the building over to the nation's religious directorate, according to news reports, allowing it to reopen for worship as a mosque.
Reacting to the decision, Director-General of UNESCO, Audrey Azoulay, described the building as "an architectural masterpiece, and a unique testimony to interactions between Europe and Asia over the centuries. Its status as a museum reflects the universal nature of its heritage and makes it a powerful symbol for dialogue."
Call for dialogue
UNESCO said in a statement issued before the decree, that it had written to the Government and called for "dialogue" with the authorities, "before taking any decision that might impact the universal value of the site."
Hagia Sophia, is part of the "Historic Areas of Istanbul", and officially inscribed on the World Heritage List as a museum.
"This inscription entails a number of legal commitments and obligations. Thus, a State must ensure that no modification is made to the outstanding universal value of the property inscribed on its territory", said the UN's Educational, Scientific, and Cultural Organization.
No modification 'without prior notification'
"Any modification requires prior notification by the State concerned to UNESCO and then, if necessary, examination by the World Heritage Committee."
"Outstanding universal value" is the basis for the decision to inscribe any property on the World Heritage List, the statement continued.
"The texts adopted by the Committee specify that the 'Historic Areas of Istanbul' is inscribed notably for 'its unique integration of architectural masterpieces reflecting the meeting of Europe and Asia over several centuries' and because 'Hagia Sophia became a model for an entire family of churches and later mosques, and the mosaics of the palaces and churches of Constantinople, influenced both Eastern and Western art'".
'Universal value'
The agency noted that in line with its designation, the Hagia Sophia "has a strong symbolic, historical and universal value."
UNESCO called upon the Turkish authorities "to initiate dialogue without delay, in order to prevent any detrimental effect on the universal value of this exceptional heritage, the state of conservation of which will be examined by the World Heritage Committee at its next session."
"It is important to avoid any implementing measure, without prior discussion with UNESCO, that would affect physical access to the site, the structure of the buildings, the site's moveable property, or the site's management," stressed Ernesto Ottone, UNESCO's Assistant Director-General for Culture. Such measures could constitute breaches of the rules derived from the 1972 World Heritage Convention, the agency warned.