Coronavirus: 10 million infections milestone looms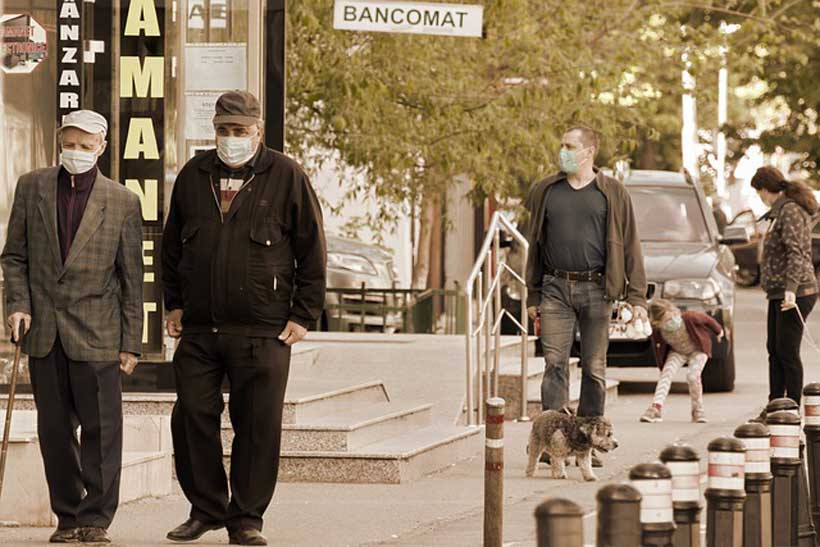 The world is on track to reach 10 million coronavirus cases within the next week, the World Health Organization (WHO) chief executive said on Wednesday, a "sober reminder" that as research continues into therapeutics and vaccines, utmost efforts are needed now to suppress transmission and save lives.
Addressing journalists from Geneva during the agency's regular press briefing, WHO Director General, Tedros Adhanom Ghebreyesus, said that more than 9.1 million cases of COVID-19 have been reported thus far, and more than 470,000 deaths. In the last month, almost 4 million have emerged.
By contrast, he said less than 10,000 cases were reported in the first month of the outbreak.
Oxygen saves lives
Providing oxygen to those who need it is one of the most effective ways to save lives, he said. This has been area of intense focus for WHO since the beginning of the outbreak, as patients in severe and critical condition cannot bring enough of it into their bloodstreams, by breathing normally. They need higher concentrations and support.
Left untreated, severe COVID-19 deprives cells and organs of oxygen, Tedros explained, leading to organ failure and death.
Medical oxygen is created by using concentrators which extract and purify oxygen from the air. At the current rate of one million new cases each week, the world needs 620,000 cubic metres of oxygen daily, he said – the equivalent of 88,000 large cylinders.
However, the WHO chief and former health minister of Ethiopia said many countries are finding it difficult to obtain concentrators, as 80 per cent of the market is owned by just a few companies. Demand is outstripping supply.
To ease shortages, WHO is buying them for countries that need them most, he said, and ongoing talks with suppliers have led to the purchase of 14,000 concentrators, which WHO will send to 120 countries in the coming weeks. WHO has identified a further 170,000 that can be available over the next six months, at a value of $100 million.
In addition to these efforts, WHO has purchased 9,800 oximeters, a simple device used to monitor oxygen in patients' blood, which are being prepared for shipment.
Another challenge is that critically ill patients need a higher flow rate of oxygen than is produced by most commercially available concentrators.
Science, solidarity and solutions
To address this problem, WHO is helping countries buy equipment that will enable them to generate their own concentrated oxygen in larger amounts. "This is a sustainable solution for COVID-19 and beyond", he said, but one that requires technical expertise for maintenance. WHO has published technical specifications for the design of this equipment and for oxygen sources and distribution, one of the ways the agency is supporting countries with science, solidarity and solutions, Tedros said.
Hard choices
Questions about how to hold large gatherings safely have become increasingly important as some countries begin to open their economies, he continued.
This is true about for the annual Hajj, which Saudi Arabia announced will proceed this year with a limited number of pilgrims who live within the country. The decision was made based on analyses of various scenarios, in accordance with WHO guidance, to minimize the risks of transmission. "WHO supports this decision", he said, and understands it was a major disappointment for many.
"This is another example of the hard choices that all countries must make to put health first", he observed.
Stamping out Ebola
Pointing to one success story, he said the Democratic Republic of the Congo (DRC) plans to announce on 25 June the end of the Ebola outbreak in the country's east after almost 2 years of struggle. In total, 3,500 people contracted the disease, 1,200 people survived and 2,300 lost their lives.
Success in stamping out the illness was only made possible thanks to service and sacrifice of thousands of Congolese, working alongside WHO colleagues and many other partners. "I salute them all," he said.
'No short cuts'
To be sure, many measures that were successful in stopping Ebola are the same as those essential to supressing COVID-19, Tedros said: finding every case, isolating, testing, caring for the sick and relentless contact tracing.
"These are the measures that must remain the backbone of the response in every country," he assured. "There are no short cuts." WHO will continue to work with the Democratic Republic of the Congo to strengthen its health system and support it on the road to universal health coverage.
'Tipping point' for climate action: Time's running out to avoid catastrophic heating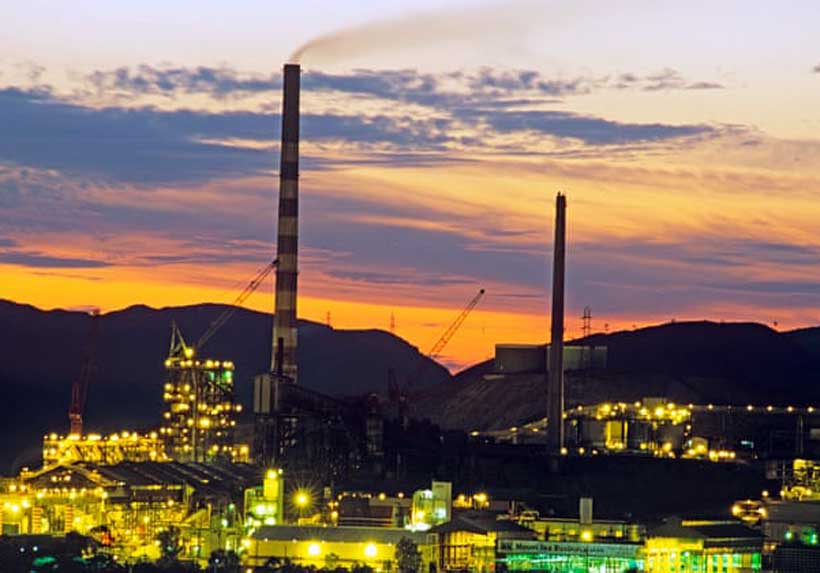 The temporary reduction in carbon emissions caused by global COVID-19 lockdowns did not slow the relentless advance of climate change. Greenhouse gas concentrations are at record levels, and the planet is on path towards dangerous overheating, a multi-agency climate report published on Thursday warns.
According to the landmark United in Science 2021, there "is no sign of growing back greener", as carbon dioxide emissions are rapidly accelerating, after a temporary blip in 2020 due to COVID, and nowhere close to the targets set by the Paris Agreement.
"We have reached a tipping point on the need for climate action. The disruption to our climate and our planet is already worse than we thought, and it is moving faster than predicted", UN Secretary General António Guterres underscored in a video message. "This report shows just how far off course we are", he added.
A world in danger
According to scientists, the rising global temperatures are already fueling devastating extreme weather events around the world, with escalating impacts on economies and societies. For example, billions of working hours have been lost due to excessive heat.
"We now have five times the number of recorded weather disasters than we had in 1970 and they are seven times more costly. Even the most developed countries have become vulnerable", said the UN chief.
Mr. Guterres cited how Hurricane Ida recently cut power to over a million people in New Orleans, and New York City was paralysed by record-breaking rain that killed at least 50 people in the region.
"These events would have been impossible without human-caused climate change. Costly fires, floods and extreme weather events are increasing everywhere. These changes are just the beginning of worse to come", he warned.
A bleak future
The report echoes some of the data and warnings from experts in the last year: the average global temperature for the past five years was among the highest on record, and there is an increasing likelihood that temperatures will temporarily breach the threshold of 1.5° Celsius above the pre-industrial era, in the next five years.
The picture painted by United in Science is bleak: even with ambitious action to slow greenhouse gas emissions, sea levels will continue to rise and threaten low-lying islands and coastal populations throughout the world.
"We really are out of time. We must act now to prevent further irreversible damage. COP26 this November must mark that turning point. By then we need all countries to commit to achieve net zero emissions by the middle of this century and to present clear, credible long-term strategies to get there", urged the UN chief.
The 2021 United Nations Climate Change Conference, also known as COP26, is scheduled to be held in the city of Glasgow, Scotland between 31 October and 12 November 2021. The pivotal meeting is expected to set the course of climate action for the next decade.
"We must urgently secure a breakthrough on adaptation and resilience, so that vulnerable communities can manage these growing (climate) risks…I expect all these issues to be addressed and resolved at COP26. Our future is at stake", Mr. Guterres emphasized.
"We are not yet on track towards the Paris 1.5 to 2 degrees' limit, although positive things have started to happen and the political interest to mitigate climate change is clearly growing but to be successful in this effort, we have to start acting now. We cannot wait for decades to act, we have to start acting already in this decade", added Prof. Petteri Taalas, World Meteorological Organization's secretary general.
The report also cites the conclusions of the most recent IPCC report: the scale of recent changes across the climate system are unprecedented over many centuries to many thousands of years, and it is unequivocal that human influence has warmed the atmosphere, ocean and land.
Notable findings
Concentrations of the major greenhouse gases – carbon dioxide (CO2), methane (CH4) and nitrous oxide (N2 O) continued to increase in 2020 and the first half of 2021.
According to WMO, reducing atmospheric methane (CH4) in the short term, could support the pledges of 193 Member States made in Paris. This measure does not reduce the need for strong, rapid and sustained reductions in CO2 and other greenhouse gases.
Meanwhile, the UN Environment Program (UNEP), warns that five years after the adoption of the Paris Agreement, the emissions gap (the difference between where emissions are heading and where science indicate they should be in 2030) is as large as ever.
Although the increasing number of countries committing to net-zero emission goals is encouraging, to remain feasible and credible, these goals urgently need to be reflected in near-term policy and in significantly more ambitious actions, the agency highlights.
"Last year, we estimated that there was 5.6 per cent drop in emissions and since the lifetime of carbon dioxide is so long, this one year anomaly in emissions doesn't change the big picture. We saw some improvements in air quality, these short-lived gases, which are affecting air quality. We saw positive evolution there. But now we have returned more or less back to the 2019 emission levels", further explained the WMO chief.
A warmer future
The report explains that the annual global average temperature is likely to be at least 1 °C warmer than pre-industrial levels (defined as the 1850–1900 average) in each of the coming five years and is very likely to be within the range of 0.9 °C to 1.8 °C.
There is also a 40% chance that the average temperature in one of the next five years, will be at least 1.5 °C warmer than pre-industrial levels. However, it is very unlikely that the 5-year average temperature for 2021–2025 will pass the 1.5 °C threshold.
High latitude regions, and the Sahel, are likely to be wetter in the next five years, the report also warns.
Sea level rise is inevitable
"We don't know what's going to happen to the Antarctic glacier, where we have the biggest mass of ice worldwide and in the worst case, we could see up to two meters of sea level rise by the end of this century if the melting of the Antarctic glacier happens in a speedier manner", cautioned Prof. Taalas.
Global sea levels rose 20 cm from 1900 to 2018, and at an accelerated rate from 2006 to 2018.
Even if emissions are reduced to limit warming to well below 2 °C, the global average sea level would likely rise by 0.3–0.6 m by 2100 and could rise 0.3–3.1 m by 2300.
Adaptation to the rise will be essential, especially along low-lying coasts, small islands, deltas and coastal cities, explains WMO.
World's health also at risk
The World Health Organization (WHO) warns that rising temperatures are linked to increased heat-related mortality and work impairment, with an excess of 103 billion potential work hours lost globally in 2019 compared with those lost in 2000.
Moreover, COVID-19 infections and climate hazards such as heatwaves, wildfires and poor air quality, combine to threaten human health worldwide, putting vulnerable populations at particular risk.
According to the UN health agency, the COVID-19 recovery efforts should be aligned with national climate change and air quality strategies to reduce risks from cascading climate hazards, and gain health co-benefits.
"We had this temperature anomaly in western Canada and the United States, where we were up to 15 degrees warmer temperatures than normally. And that led to a record breaking, forest fires and major health problems, especially amongst elderly people", highlighted WMO Secretary General.
Dubai Chamber Continues Bolstering Economic Ties Between UAE And Africa
United Arab Emirates has launched its 6th edition of Global Business Forum Africa (GBF Africa) that aims at scaling-up and strengthening multifaceted business with Africa. With its first class Emirates airline, the airline network will facilitate the participation in the forum of African leaders and corporate business leaders.
Under the patronage of His Highness Sheikh Mohammed Bin Rashid Al Maktoum, Vice President and Prime Minister of the UAE and Ruler of Dubai, GBF Africa is bringing the trade and investment community back together to explore bilateral trade opportunities between Dubai and Sub-Saharan Africa.
Now in its 6th edition, Global Business Forum Africa facilitates international revenue flows by engaging leading decision-makers on the global investment scene. Influential stakeholders participate in constructive dialogue at the highest level, focusing on key economic developments and investment opportunities emerging across the continent.
This forum among other key objectives aims to build bridges between UAE and African business communities and explore untapped trade and investment potential. It represents an unprecedented opportunity for businesses of all sizes, international organizations and government entities from across the world, to come together to foster a more diversified and resilient global economy, inspire a vibrant business environment and drive sustainable growth.
Besides Africa, it has the Global Business Forum ASEAN established as a platform for insightful dialogue between government and business leaders in the UAE and ASEAN by identifying opportunities for mutual growth. The Regional Comprehensive Economic Partnership is set to re-shape global connectivity and add US$186 billion to global GDP by 2030.
It further launched in 2016, Global Business Forum Latin America that seeks to pave the way for long-lasting partnerships between business communities in the GCC, Latin America and Caribbean (LAC). The forum explores existing trade synergies and bilateral business opportunities, while strengthening Dubai's position as a gateway for Latin American companies.
As expected, Heads of State, more than 30 Ministers, high-ranking Government officials and prominent influential business leaders from Africa have confirmed their participation for the sixth edition of the Global Business Forum Africa (GBF Africa), which takes place on October 13-14, 2021 at Expo 2020 Dubai.
Dubai Chamber is organizing GBF Africa 2021 in partnership with Expo 2020 Dubai under the theme "Transformation Through Trade" and the event will be held under the patronage of H.H. Sheikh Mohammed bin Rashid Al Maktoum, Vice President and Prime Minister of the UAE and Ruler of Dubai.
The organizers have listed top-level participants including H.E. Filipe Nyusi, President of Mozambique; H.E. Felix Tshisekedi, President of Congo; H.E. Dr C.G.D.N. Chiwenga, Vice President of Zimbabwe; the Chief Minister of Jersey; the Secretary General of COMESA; more than 30 ministers and high-ranking African officials, including ministers from Ghana, Angola, Ethiopia, Uganda Zimbabwe and Liberia, Kenya, Botswana, Côte d'Ivoire, Mauritius, Mozambique, Namibia, Niger, Senegal, Seychelles, Congo and the Kingdom of Lesotho, as well as government officials from Rwanda and Kenya.
H.E. Reem Al Hashimy, UAE Minister of State for International Cooperation and Director General of Expo 2020 Dubai, said: "Countries from across the world that are participating in Expo 2020 are eager to widen and deepen their ties with Africa, and GBF Africa will be a crucial forum where the continent can share its plans and achievements, seek investments and solutions to its challenges and forge new relationships across the globe."
H.E. Hamad Buamim, President and CEO of Dubai Chamber, said: "The success that GBF Africa has had in attracting African presidents, ministers and influential leaders to join its high-level talks reflects the forum's position as a leading global platform for exploring investment opportunities in the African continent. It reinforces the crucial role played by Dubai's wise leadership in expanding the emirate's trade links with emerging markets around the world."
According to Buamim, the Dubai Chamber is keen to continue its efforts to promote building strategic partnerships with the key players in the African business ecosystem. The Chamber is also committed to encouraging and supporting local and national companies to invest in African markets and enhance sustainable economic growth and development.
Ambareen Musa, Founder and CEO of Souqual in the UAE said: "As we grow and scale-up in the Middle East, this gives us a lot of exposure for potentially getting into Africa as a region."
Through its network of international representative offices, trade missions and high-profile business forums, Dubai Chamber of Commerce & Industry works to raise Dubai's profile as a global trade and investment hub. The Chamber represents more than 260,000 companies, making it one of the world's largest membership-based Chambers of Commerce.
Better Targeting of Social Protection Programs can Significantly Reduce Poverty in Bangladesh
Social Protection Programs remain central to Bangladesh's sustainable development policy and are progressively benefitting the poorer households. By improving targeting of the social protection programs, the country can further reduce poverty. Reallocating existing transfers to the poorest could reduce poverty from 36 percent to 12 percent, says a new World Bank report launched today.
The report titled 'Bangladesh Social Protection Public Expenditure Review' reflects on Bangladesh's continued investment towards social protection and how it can improve on its existing framework including planning, designing, programming, and delivery of the various social protection programs and projects.
The report finds that the social protection programs are mostly focused in rural areas. But, with almost 1 in 5 of the urban population living in poverty, and half of the households at the risk of falling into poverty, there is a need for rebalancing geographic allocations between rural and urban areas. About 11 percent of people in urban areas are covered by social protection whereas 19 percent of urban population is poor. The coverage in rural areas is higher than the poverty rate, with programs reaching 36 percent of people, while 26 percent live in poverty. Using a social registry, such as the National Household Database can improve targeting of both programs and households at a reduced cost.
"Over the last decades, Bangladesh expanded its coverage of social protection programs that now reach three in every 10 households in the country," said Dandan Chen, World Bank Operations Manager for Bangladesh and Bhutan. "The COVID-19 pandemic has accentuated the need for a more robust, efficient, and adaptive social protection system. Going forward, well-targeted and less fragmented social protection programs that consider the demographic change, unplanned urbanization, labor market vulnerability, and frequent shocks will help the country continue with its success of poverty reduction."
In FY 20, Bangladesh spent about 2.6 percent of GDP in social protection, which is in line with countries with similar income levels. However, some risk groups remain underserved, in particular there are gaps in programing for early years and for the economic inclusion of poor and vulnerable youth and adults. For example, in every eight poor persons, one is a young child. Yet, the poor young children receive only 1.6 percent of social protection expenditures. Spending will be more effective if the allocations are aligned with the share of the poor in different categories, and with the different functions played by programs.
"Investing in early childhood helps a child grow healthier and be more productive in adult life and thus break the cycle of poverty across generations," said Aline Coudouel, World Bank Lead Economist and a co-author of the report. "The country has taken innovative programs, reflecting the life-cycle approach. As patterns of risk change in different phases of life, the life-cycle approach needs to encompass support from pregnant mothers to old age, persons with disabilities, as well as from households facing shocks to those in chronic poverty."
To boost the quality and efficiency of service delivery, Government to Person (G2P) and mobile financial services should be scaled up. It takes about two months to transfer the funds from treasury to the beneficiary. The G2P scheme can cut processing time to 10 days.
This also needs to be paired with increased allocations for staffing, capacity-building training including digital literacy, and improved equipment, which will facilitate enhanced implementation of programs at the local level.