Coronavirus: 10 million infections milestone looms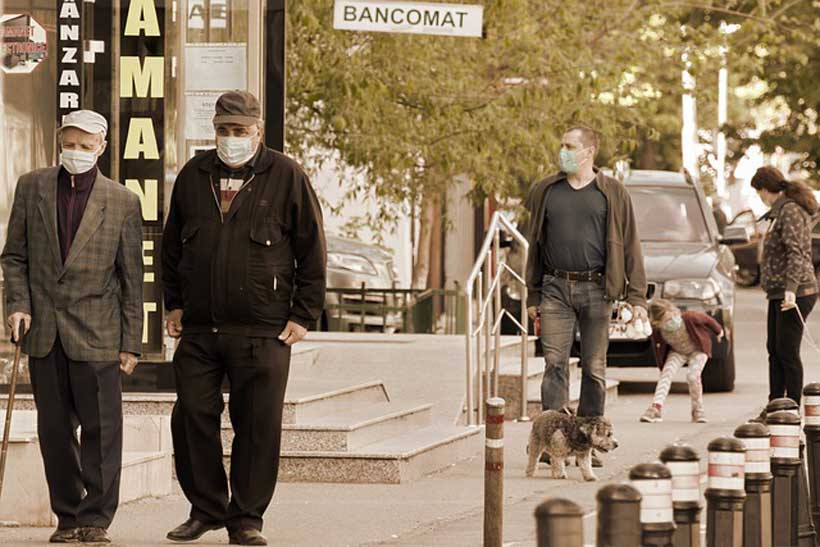 The world is on track to reach 10 million coronavirus cases within the next week, the World Health Organization (WHO) chief executive said on Wednesday, a "sober reminder" that as research continues into therapeutics and vaccines, utmost efforts are needed now to suppress transmission and save lives.
Addressing journalists from Geneva during the agency's regular press briefing, WHO Director General, Tedros Adhanom Ghebreyesus, said that more than 9.1 million cases of COVID-19 have been reported thus far, and more than 470,000 deaths. In the last month, almost 4 million have emerged.
By contrast, he said less than 10,000 cases were reported in the first month of the outbreak.
Oxygen saves lives
Providing oxygen to those who need it is one of the most effective ways to save lives, he said. This has been area of intense focus for WHO since the beginning of the outbreak, as patients in severe and critical condition cannot bring enough of it into their bloodstreams, by breathing normally. They need higher concentrations and support.
Left untreated, severe COVID-19 deprives cells and organs of oxygen, Tedros explained, leading to organ failure and death.
Medical oxygen is created by using concentrators which extract and purify oxygen from the air. At the current rate of one million new cases each week, the world needs 620,000 cubic metres of oxygen daily, he said – the equivalent of 88,000 large cylinders.
However, the WHO chief and former health minister of Ethiopia said many countries are finding it difficult to obtain concentrators, as 80 per cent of the market is owned by just a few companies. Demand is outstripping supply.
To ease shortages, WHO is buying them for countries that need them most, he said, and ongoing talks with suppliers have led to the purchase of 14,000 concentrators, which WHO will send to 120 countries in the coming weeks. WHO has identified a further 170,000 that can be available over the next six months, at a value of $100 million.
In addition to these efforts, WHO has purchased 9,800 oximeters, a simple device used to monitor oxygen in patients' blood, which are being prepared for shipment.
Another challenge is that critically ill patients need a higher flow rate of oxygen than is produced by most commercially available concentrators.
Science, solidarity and solutions
To address this problem, WHO is helping countries buy equipment that will enable them to generate their own concentrated oxygen in larger amounts. "This is a sustainable solution for COVID-19 and beyond", he said, but one that requires technical expertise for maintenance. WHO has published technical specifications for the design of this equipment and for oxygen sources and distribution, one of the ways the agency is supporting countries with science, solidarity and solutions, Tedros said.
Hard choices
Questions about how to hold large gatherings safely have become increasingly important as some countries begin to open their economies, he continued.
This is true about for the annual Hajj, which Saudi Arabia announced will proceed this year with a limited number of pilgrims who live within the country. The decision was made based on analyses of various scenarios, in accordance with WHO guidance, to minimize the risks of transmission. "WHO supports this decision", he said, and understands it was a major disappointment for many.
"This is another example of the hard choices that all countries must make to put health first", he observed.
Stamping out Ebola
Pointing to one success story, he said the Democratic Republic of the Congo (DRC) plans to announce on 25 June the end of the Ebola outbreak in the country's east after almost 2 years of struggle. In total, 3,500 people contracted the disease, 1,200 people survived and 2,300 lost their lives.
Success in stamping out the illness was only made possible thanks to service and sacrifice of thousands of Congolese, working alongside WHO colleagues and many other partners. "I salute them all," he said.
'No short cuts'
To be sure, many measures that were successful in stopping Ebola are the same as those essential to supressing COVID-19, Tedros said: finding every case, isolating, testing, caring for the sick and relentless contact tracing.
"These are the measures that must remain the backbone of the response in every country," he assured. "There are no short cuts." WHO will continue to work with the Democratic Republic of the Congo to strengthen its health system and support it on the road to universal health coverage.
Global Policy-makers Face Complex Set of Divergent Economic Challenges in Coming Year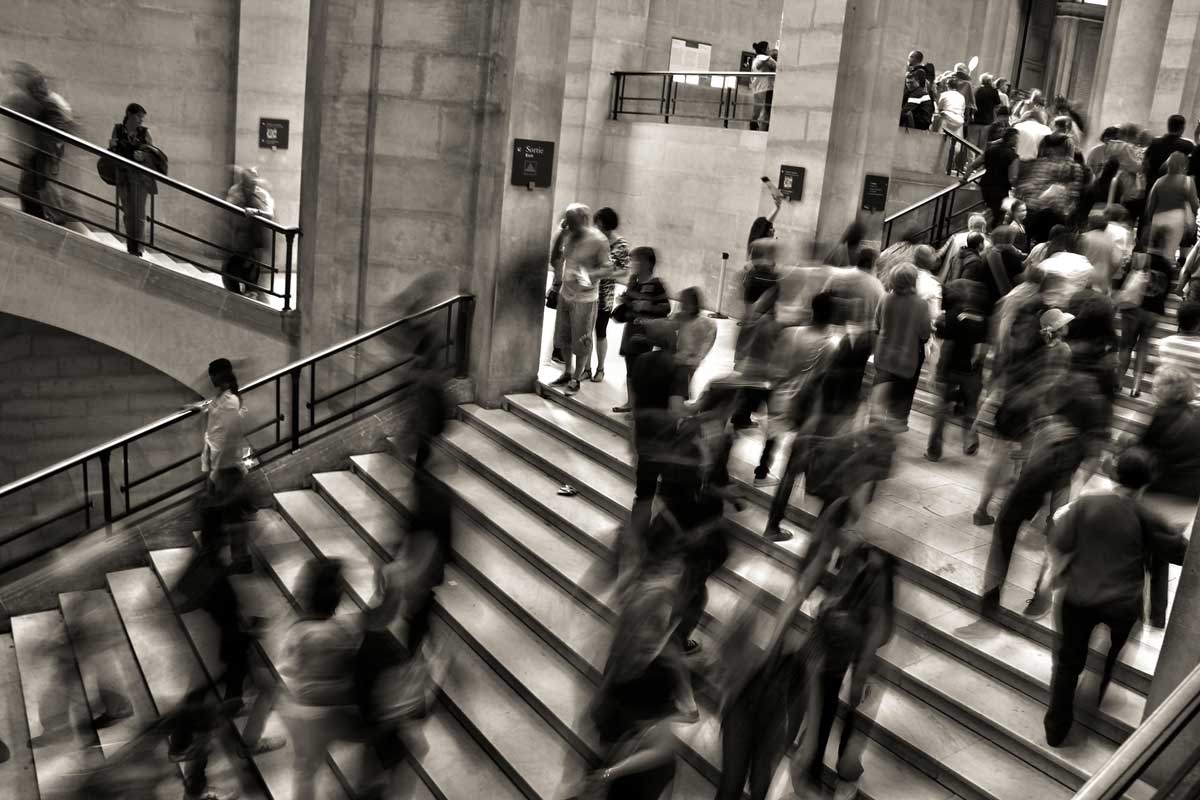 From the impact of a new COVID variant to continued inflation, governments will continue to face economic challenges in 2022. In a session on the global economic outlook, policy-makers outlined their immediate and long-term actions to stabilize the global economy to business, government and civil society leaders taking part in the World Economic Forum's virtual event, the Davos Agenda.
Kristalina Georgieva, Managing Director of the International Monetary Fund, emphasized that the response to the pandemic crisis has been anything but orthodox. "In a highly coordinated fashion, the world central banks and fiscal authorities have prevented the world falling into another great depression," she said.
"Policy flexibility is critical in 2022 – persistent inflation, record fiscal debt levels and COVID-19 combine to present a complex obstacle course for policy-makers," she added. In particular, vaccination rates represent a dangerous divergence between countries; more than 86 countries did not meet end-of-year vaccination targets."
Georgieva expects the economic recovery will continue in 2022, but she cautioned: "It is losing momentum amid persistent inflation and record debt levels which now exceed $26 trillion." More than 60% of developing countries are heading towards debt distress", she said, more than twice as many as a few years ago.
Christine Lagarde, President of the European Central Bank, said that during the COVID-19 crisis, monetary and fiscal policies joined hands to respond exceptionally to the pandemic. "In Europe, so far, we are not seeing inflationary pressure spiral out of control. We see wages and energy prices stabilizing from the middle of the year as bottlenecks reduce and wage inflation normalizes."
She added: "In Europe we are unlikely to see the kind of inflation increases that the US is experiencing; demand and employment participation are only just returning to the pre-pandemic levels." She stressed that "Europe is stronger and more united than it was before the pandemic and we will act if we need to."
Kuroda Haruhiko, Governor of Bank of Japan, said Japan has been relatively successful in minimizing the death rate from COVID-19, although the economic recovery is still lagging. "Public sector debt in Japan is now well over 200% of GDP," he said, "but the government projects a primary surplus from 2025, hence thereafter public debt should decline."
He was optimistic about progress so far. "The Bank of Japan's accommodative monetary policy has been working well and the Japanese economy is now emerging from the spectre of 15 years of deflation." He went on to say: "In Japan we expect an inflation rate of about 1% in 2022 and the Bank of Japan will continue our stimulative monetary policy"
Sri Mulyani Indrawati, Minister of Finance of Indonesia, revealed that the country should see a strong recovery in 2022. "To build on this, we are expecting more than 1% of additional GDP growth from a series of recent reforms."
She said that Indonesia is the largest economy in the ASEAN region but "it is vulnerable to a dependence on commodities – the emphasis now is on value-added activities". She added: "We are improving Indonesia's investment environment with a comprehensive reform package on tax, regulation and incentives."
Paulo Guedes, Minister of Economy of Brazil, said his country's economy is bouncing back strongly and economic output is already above the pre-pandemic level.
"Do not underestimate Brazil's resilience," he said. "The country's debt to GDP ratio has stabilized at around 80%, well less than widespread fears that debt/GDP could exceed 100%." He pointed out that more than 3 million new jobs were created in 2021 and the government has assisted 68 million Brazilians with direct income transfers.
He was less upbeat about inflation. "Central Bankers are asleep at the wheel – inflation will be a persistent problem for the western world. Inflationary pressures will not be transitory."
1.5 million children lack treatment for severe wasting in Eastern and Southern Africa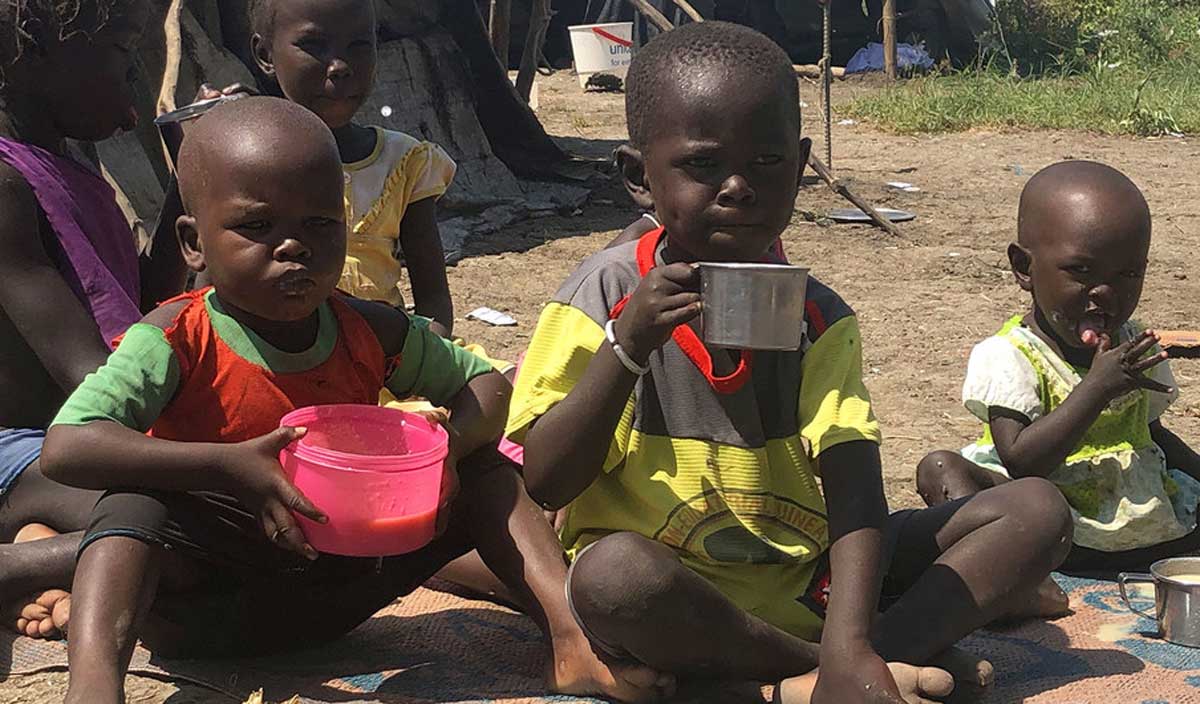 At least 1.5 million children are not receiving life-saving treatment for severe wasting in Eastern and Southern Africa, warned the United Nations Children's Fund (UNICEF) on Friday.
The number represents almost half of the estimated 3.6 million children in urgent need, who are not being reached in time to save their lives or keep them from permanent development damage.
For UNICEF's Regional Director for Eastern and Southern Africa, Mohamed M. Fall, "nothing is more devastating than seeing children suffering from severe wasting when we know it could have been prevented and treated."
Mr. Fall highlights "some outstanding results and success stories", thanks to the support of donors and partners, but says "the impacts of COVID19, climate change and conflict are creating the perfect storm where needs are quickly outpacing resources."
For him, "the time to act is now."
Crises pile up
Across the region, families are dealing with multiple crises, including rising levels of food insecurity, economic deterioration, disease outbreaks, unprecedented cycles of floods and droughts, and conflict.
Millions are having to reduce the quantity or quality of the food they eat in order to survive. In many cases, families are forced to do both.
For UNICEF, this is a looming and preventible tragedy that can, and must, be averted.
Prevention remains the best way to ensure that children survive, avoid permanent cognitive and physical damage, and evade the life-long suffering that results from childhood malnutrition.
With unhindered access and predictable funding, UNICEF believes it can work with partners to save the lives of nearly every child admitted for severe wasting.
The agency is asking for $255 million to scale up its emergency response in 2022.
Countries in the spotlight
In Angola, where people are facing the consequences of the worst recorded drought in 40 years, UNICEF and partners managed to scale up its response in the most affected provinces (Cuando Cubango, Benguela, Namibe, Huíla and Cunene), with approximately 40 per cent more children treated in 2021 compared to 2020.
In Ethiopia, the country with the largest child population in the region, the agency and partners reached an estimated 500,000 severely wasted children in 2021, but many children in the war-torn north, still need of life-saving support.
Across four regions, families are struggling for survival as a severe drought takes hold following three consecutive failed rainy seasons. According to the latest data, more than 6.8 million people in drought impacted areas will need urgent humanitarian assistance by mid-2022, many of them children.
In South Sudan, an estimated 1.4 million children under five, are acutely malnourished, including over 310,000 children suffering from severe wasting.
Last year, UNICEF and partners treated more than 240,000 children, but the situation remains urgent, as floods have killed cattle, washed away food and fields, and blocked humanitarian access.
In Madagascar, where three years of consecutive droughts created one of the worst food insecurity and nutrition crisis in decades, UNICEF and partners last year helped avert a feared famine for many families in the southern part of the country.
UNICEF and partners reached almost double the number of children with treatment for severe wasting when compared to 2020. This is estimated to have saved the lives of at least 55,000 children under five years of age.
In Somalia, more than 255,000 children received treatment for severe wasting last year. With the country undergoing one of the worst droughts ever recorded and suffering from continued violence, 1.3 million children under five, are likely to suffer from wasting this year.
In Kenya, at least 65,000 children were reached in 2021 with treatment services for severe wasting. Right now, an estimated 2.8 million people are food insecure, with 565,044 children suffering wasting -123,000 severely so – and the situation is expected to deteriorate further.
Finally, in Mozambique, insecurity continues to have a negatively impact. Last year, some 38,000 children received treatment for severe wasting, up from 10,000 the year before.
UNRWA condemns demolition of Palestinian home in East Jerusalem
The UN agency that supports Palestinian refugees, UNRWA, on Thursday urged Israeli to immediately halt all evictions and demolitions in the West Bank, including East Jerusalem, after an entire family was forced out of their long-term home the previous day.
Israeli police evicted the Salhiyya family from their two adjacent houses, according to news reports, in the Sheikh Jarrah neighbourhood in East Jerusalem early on Wednesday, and later tore down the structures – a move which UNRWA's West Bank field office has condemned.
Staff who visited the scene on Thursday morning observed the total destruction of the property, with school bags, clothes and family photos still partially visible beneath the rubble.
Against international law
"Under international humanitarian law, the forcible transfer of protected persons, as well as the destruction of real or personal property belonging individually or collectively to private persons by Israel, as the occupying power, is strictly forbidden, except where such measures would be rendered absolutely necessary by imperative military reasons, or for the security of the population under occupation," the agency said. 
The 15-member Salhiyya family, who include an older woman and young child, had been living in Sheikh Jarrah for nearly 40 years, according to UNRWA.
The neigbourhood and tensions surrounding evictions, and attempted evictions, was at the heart of brutal fighting that erupted last year in Gaza, between Israel and the militant group, Hamas.
Arrests and injuries
Israeli forces raided the two Salhiyya houses on the property, at 3am on Wednesday, while the family was sleeping.
In a matter of hours the homes, as well as their possessions, were destroyed, UNRWA said, adding that Israeli forces injured several family members during the eviction operations.
The head of the family, Mahmoud Salhiyya, along with other relatives, was also arrested. Mr. Salhiyya had threatened to set himself on fire two days ago after Israeli forces demolished his business, located next door.
Other families at risk
UNRWA stated that sadly, cases like the Salhiyya's are not unique as scores of Palestine refugee families in different areas of Sheikh Jarrah alone – over 200 persons, many of them children – currently face imminent threat of eviction.
Across East Jerusalem, an estimated 218 Palestinian households are at risk of displacement by the Israeli authorities, the agency said, citing 2020 data from the UN humanitarian affairs office, OCHA.
These households comprise some 970 people, including 424 children.
UNRWA called on the Israeli authorities to abide by international law and, as the occupying power, to ensure the protection of Palestine refugees and civilians in the West Bank, including East Jerusalem.
"All individuals have a right to safe and secure housing and to live in peace and dignity," said the agency.
Agencies call for release of seriously ill child
In another development in the region, UNRWA and two other UN agencies are calling for the immediate release of a seriously ill Palestinian child detained in Israel.
Amal Nakhleh, now 18, has been held without charge for more than a year, a measure known as administrative detention. He has a rare neuromuscular disorder, according to media reports.
Israel has extended his detention until 18 May, according to a statement issued on Thursday by the UN Children's Fund (UNICEF), UNRWA, and the UN human rights office, OHCHR.
"Neither Amal nor his lawyers or family have been informed of the reasons for his arrest and detention. Amal suffers from a severe autoimmune disease that requires continuous medical treatment and monitoring," they said. 
Not an isolated case
The UN agencies called for his "immediate and unconditional release", in line with international human rights law.
This is not an isolated case, they added, as currently at least three Palestinians are in administrative detention who were under age 18 when they were first detained.
"We echo the calls of the UN Secretary-General who in his Report on Children and Armed Conflict has, every year since 2015, urges Israel to end the administrative detention of children. This practice deprives children of their liberty and must immediately end."