As the world grapples with combating the coronavirus or Covid-19 and the number of infected persons and deaths around the world continue to soar, the pandemic has left with serious societal consequences that make human life more difficult. Though most countries in the world have been affected, there are exceptions as well. Vietnam has not seen a single death. The world in the coming years is not going to be the same again as human life styles have started undergoing dramatic change. There is going to be a new normality. Fiji, North Korea and New Zealand also claimed zero fatality, though North Korea's claims are under suspect. And with this, many old social mores are being rewritten, perception changing and new ones sculpted, though these new norms have not gained universal acceptability. While countries are taking measures to tackle the virus from spreading further, and stimulus packages are being announced to beef up the economies, there are some downslides which often are either being overlooked, if not ignored but definitely less talked about. Humanity world over is getting used to the "new normal", though the definition of what this means could vary from country to country.
The societal impact of the virus is as damaging as the virus itself, which is why this neglected narrative needs elaboration for public awareness and understanding so that human dignity is respected. There is no denying that the nature of the virus is such that there is a sense of fear among the general populace. Unfortunately, this sense of fear has been stretched a bit too far to the extent of those falling victims of Covid-19 are ostracised in the community and on social media. Also, seen differently, the fear of social ostracism of those falling sick automatically put pressure on them to submit to government regulations. The sense of fear is so much overbearing that people are afraid even to deal with cash as the virus could be transmitted through human touch of bills and coins as there is no way of knowing who has touched them before, though there is no specific research finding to prove this. The fear has prompted some businesses to shift away from hard currency in favour of "touchless" payment options. This practice could accelerate steady flight by consumers away from cash notes and coins to online payment platforms.
Other examples of downslide are related to cremation of dead persons resulting from Covid-19, increase in domestic violence on women during the lockdown period, social boycott of persons suspected of infection of the virus and many more. There was even a case of a family in the Sambalpur district of Odisha where a family head returned from a separate state with great difficulty during the lockdown period only to find his wife not allowing him inside home for fear that he might be carrying the virus and would expose her and her daughters. The wife had to call the police when the man continued to persuade his wife, until he was taken away for quarantine arranged by the state for 14 days. Even home isolation was feared in this case. In normal circumstance, this would look bizarre but this is a different time where fear is all pervading. This is in sharp contrast when doctors, nurses and other paramedical health workers dealing with Covid-19 patients in hospitals voluntarily keep themselves away from the family members for fear of infecting them and prefer home isolation. Even governments have made special arrangements for the medical personnel for temporary stay in special facilities after work to keep them away from their dear ones. Reports of a son in New Delhi unwilling to perform the cremation ritual of his mother, a victim of the Covid-19, make uncomfortable reading. Examples galore are aplenty.
While governments in many countries are announcing measures to support the poorer and deprived section of the society by either cash handouts or other means, there are peoples in the entertainment industry who are either spurned by the society or by the governments. This commentary focuses on what and how the government of Abe Shinzo in Japan did and approached to support the people in the entertainment industry, thereby demonstrating human dignity in this service sector.
After the initial announcement of cash handouts, it transpired that the sex workers were not included in the recipient list of this government support. Following uproar and protest by opposition parties, NGOs and social activist groups, the government agreed to offer financial aid to sex workers, though the amount offered was not enough for them to survive the coronavirus pandemic.
The protagonists for sex workers' cause argue that sex is unlike any other commodity. It is for some people tied to emotional beliefs about morality and pleasure and power. It is for many others tied to those same things, but it can also be transactional and unsentimental too, just a service. Yet, political and social stigmas limit the recognition of their basic rights as workers. There is an opinion that most labour is exploitative under capitalism. That includes peoples in the entertainment and service industry too.
In some countries, sex workers or entertainers can be registered, which could make them eligible for government schemes. However, in a pandemic situation, their economic and financial situation could be chaotic as they remain at the marginal section of the society, making them deprived from support when they need the most. In such a situation, they often fall back upon on the generosity of past clients and mutual aid from within their communities. Human rights issues are often ignored or not addressed properly. Poverty is the main reason that drives sex workers into this industry and they continue to suffer stigma and social prejudices for life. There is normally no protection in dance bars from owners and exploitation from business owners who are often men. And the sex workers are often scared as they do not want to lose their jobs. Generally, men do visit to enjoy but they are too conservative too when it comes to their personal social life because of status, reputation and social standing.
Sex workers are used to live through a series of crises throughout their lives and will survive the pandemic too as they do not expect support from either the governments or the owners. They are the society's orphans.
So what are the lives of the sex workers in Japan during the pandemic? As people started avoiding close contact, they suddenly find themselves out of clients and thus of money. With little savings and no other source of income, they look for other jobs but nobody hires them in the middle of an economic crisis, leaving them to live with borrowed money and falling into debt. During this strange time, survival comes first before thinking about their health. Across Japan, sex workers are hit hard by closures and restrictions due to the pandemic.
When the Abe government launched a massive stimulus package worth $989 billion or 108 trillion yen to soften the economic blow, sex workers were not in the mix of cash handouts as was for every household. After some controversy, sex workers became eligible to apply for aid under certain conditions. The move was well received by activists who hailed the government decision as a sign of progress for an industry that has long suffered social stigma. The package offered little reassurance as the rules for eligibility looked opaque and restrictive.
Prostitution, or the exchange of sexual intercourse for money, is criminalized in Japan but other types of sex work are legal. According to Havocscope, a research organisation on the global black market, the sex industry in Japan generates an estimated $24 billion a year. The entertainment industry operates under the guise of many names: "delivery health", a euphemism for escort services that stop short of intercourse or "fashion health", which offers services like oral sex in massage parlours. When the Abe government announced the relief package, it excluded those legally in the adult entertainment and sex industries, drawing criticism from activists and opposition members. They called the exclusion as "occupational discrimination".
Subsequently under pressure from activists the government reversed the proposed plan and included those working legally in the sex industry. New guidelines were drafted, making sex work agencies and employers to receive subsidies for those who have to stay home to care for children during school closures. Sex workers also became eligible to apply for the cash handout that was available for people who lost income due to the coronavirus.
Expectedly the move polarised public opinion in Japan. Though Japan is a modern country, it still remains socially conservative. Some public figures and TV entertainers protested the use of taxpayer money to support sex workers. There were others who defended the night business as people need to work for a living.
Many sex workers found government rules for financial aid and eligibility as confusing and difficult to navigate. It was confusing for them if the handout was only available for those who lost a certain amount of their income, or who were dismissed from their jobs entirely, such as losing agents who liaise between the clients and sex workers. The plan also required applicants to show proof of their salary and lost income, a significant challenge for sex workers who are often paid under the table and whose salaries could fluctuate.
The salary components in this industry are also opaque as sex workers are often reluctant to disclose their full income due to the nature of their work and fear of repercussions. Even if some are within legal bounds, a pervasive sense of shame and stigma means that many are reluctant to identify themselves as sex workers on record. This lack of documentation prevented many from receiving financial aid. If those hid their real income information for tax purposes reveal now, that could have led to its own set of consequences. They are destined to remain society's neglected orphans.
Meritocracy in the Age of Mediocrity
Authors: Ash Narain Roy and Sophia Thomas*
Meritocracy, political theorist Hannah Arendt famously says, "contradicts the principle of equality. Without equality, it is no less than any form of oligarchy." Until there is equal opportunity for all, meritocracy will only be a facade. In the best global universities ranking in 2019, eight of the 10 best were American in terms of academic research, academic reputation, international collaboration, publication and citations. The US, thus, may claim to be an "aristocracy of talent". In reality, it is what French sociologist Jean Baudrillard says a land of "utopia achieved". In the name of meritocracy, inequality has grown. As President Obama said during his presidential campaign, "a strong middle class can only exist in an economy where everyone plays by the same rules from Wall Street to Main Street."According to Oxfam, the richest 1 % today has as much wealth as rest of the world combined. The richest 62 people in the world have as much wealth as the poorest half of the total population.
Meritocracy is the new aristocracy. It is a myth perpetrated by the rich and the elite. Meritocracy as it is being practiced is a great delusion and a smokescreen for a system which is rigged. It is another form of plutocracy. Industrial sociologist Alan Fox poses a question rather succinctly, "Would you give more prizes to the already prodigiously gifted?"
Meritocracy has figured prominently in both ancient Western and Oriental political theory and practice. But the earliest practical example of meritocracy finds mention in ancient China. Daniel A Bell, author of The China Model: Political Meritocracy and the Limits of Democracy, says that China has a long history of debates over political merits and a concept of "elevating the worthy." Confucius and his followers saw worthiness in relation to morality.(Bell D. A., 21-23 May 2014)
China is known to have invented the civil service examination system. For over 1300 years, Bell says, public servants have been selected in China through the public service examination which is in line with Confucian tradition of meritocracy. As Confucius said, society should select those who are both virtuous and capable of public service. Bell describes China as a "vertical democratic meritocracy". From Confucius to Mencius, there have been debates throughout Chinese history "how to select able and virtuous political leaders".(Bell D. , 2015)
Zhang Weiwei, Fudan University professor of international relations refers to shangshangce, the best of the best which is the Confucian tradition of meritocracy whereby "competent leaders are selected on the basis of performance and broad support after a vigorous process that includes screening, opinion surveys, internal evaluations and various types of elections."(Weiwei, 2018)
Plato in The Republic says, only a small number of people, the philosopher-kings are naturally suited to rule because only they are able to know how. They alone have the ability to make morally informed political judgements and the power to rule over the community. However, it is common knowledge how Athenian democracy later evolved into what Herodotus called, "the one man, the best".
India's has been a case of meritocracy trap. Its much-maligned caste system saw its worst perversion with Brahmins becoming a class with prerogatives and access to sacred knowledge. It perpetuated the presumed supremacy of one small group against the 'inferiority' of others on the basis of ancestry.
Age of mediocrity
Meritocracy in the age of mediocrity and reckless demagogues has become even more farcical. Today one sees an assortment of mediocrities all around. The educated members of government, parliament and bureaucracy appear too happy to submit before the autocrat. Voters across the democratic world too have remained ignorant despite rising educational levels.
Ironically, mediocrity in the post-modern world is new genius. With the rise of mediocrity, a bubble of mediocrity has been created and citizens have slowed down their aspirations. Mediocratic and demagogic leaders have patronized mediocrity and fraternalized sycophancy.
Technology and technological violence have resulted in our mediocrity and cultural-intellectual morass. As Adrian Chiles says, "long before the machines get too clever for us, we 'll all be too stupid for words.".(Chiles, 2021)
This has prompted some scholars to go beyond meritocracy. Jason Brennan in his book Against Democracy argues that it is entirely justifiable to limit the political power that the irrational, the ignorant have over others. Plato had first articulated such a view.(Brenan,2017) John Stuart Mill also favoured giving more votes to the better educated. Some suggest extra votes for degree holders, a council of epistocrats, with veto power, while others prescribe qualifying exams for voters. From around 1600 to 1950, people in Britain who had college degrees, had an extra vote.
Is epistocracy the answer? Is it even desirable? What about those not qualified to be in power? Epistocracy is antithetical to democracy. Jennifer Senior, New York Times columnist, writes that 95 % of Representatives "have a degree. Look where that's got us". In the 17th Lok Sabha, lower house of Indian parliament, 394 of 545 members have at least a graduate degree which is almost three times the number of graduates in the first Lok Sabha. And yet, bills are often passed without much discussion and critical scrutiny. A few years ago, President Pranab Mukherjee asked lawmakers to improve the quality of deliberations, discussions and debates in the House, saying India can't remain a role model to the world simply because of the size of the electorate.
As Mark Bovens and Anchrit Wille maintain, representative democracy has become "diploma democracy" ruled by those with higher qualification but to what good.(Bovens & Welle, 2017) Modern democracy has become vulnerable because of institutional weaknesses. Strong institutions and enlightened citizenry, not degree holder MPs, are the sine qua non of robust democracy.
Many political leaders, industrialists, bureaucrats and intellectuals owe their leading position to their bloodline. Michael Young argues how stratification "becomes inevitable in a perfect meritocracy. Each individual has an equal chance of becoming unequal."(Young, 1994)
Another analyst maintains, any system which rewards "through wealth and which increases inequality don't aid social mobility".(Littler, 2017) Half the students of America's 12 top universities come from the richest 10 % of families. Robert Reich, professor of public policy at University of California, Berkeley, says that 60% of US personal wealth is inherited.
Nearly two decades ago, The Wall Street Journal journalist Daniel Golden wrote a series of investigative articles how donations and influence helped undeserving students to grab elite university seats at the expense of meritorious students. That practice has not only continued but become worse.
Nathan Robinson maintains that the college admission scandals "reveal the lies that sustain the American idea of meritocracy".(Robinson, 2019) He further adds that there are three ways in which a rich student gets into top college or university. The front door is when one gets in on merit. The back door is "through institutional advancement", often ten times as much money. The third way is through what he calls "side door" that is by paying bribes and faking test marks.
Infantilisation of higher education
There is another worrying trend what Frank Furedi of University of Kent calls "growing infantilization of higher education". Referring to the practice of The University College, London, permitting students to leave class if they find historical events "disturbing," Furendi says, "today one can't teach the Holocaust without unsettling students."
He further laments how universities which nurtured intellectual experimentation are today becoming conformist and censorial. Earlier university students "were treated as young adults, capable of independent living and learning", says Furendi.Today, that distinction "has eroded as institutions of higher education have become reorganised around the expectation that their students require paternalistic support.". Furendi further says that the infantilisation of higher education is based on the premise that "undergraduates are emotionally vulnerable and lack the psychological resources for the conduct of independent life."(Furedi, 2006)
Educationist Jonathan Zimmerman echoes Furendi's views. He argues that allowing administration to solve every problem infantilizes students and that time has come to wrest control of the educational process from an administrative bureaucracy. It is time to stem the rot or else colleges and universities will become courses in "self-infantilisation."
In universities across Europe, often students are educated to accept ideas that don't challenge them. They are also encouraged to adopt the role of "biologically mature school children." In 2018, when Toby Young, co-author of What Every Parent Needs to Know, wrote a stinging comment on the state of British universities describing them as "left-wing madrasas",(Young,2018) he was brutally attacked from all quarters including Higher Education Minister Charles Camosy. Even in Sweden, known for its egalitarianism, the academia is no model of meritocracy as it is plagued with an entrenched culture of cronyism.
In China and East Asian countries, teacher-student relationship is hierarchical. In China, teachers are seen as transmitters of truth and students as passive recipients of knowledge. Chinese academics have long believed that the task of the students is to learn about the world until 40 or so and only then try to critically examine the world. Several Western scholars have noted a big difference between in and out-of-class of Chinese students. As one scholar writes, often the Western teachers find "the deathly silence of students rather unnerving". Even open-ended questions "mostly meet with no response."(Biggs, 1999) However, such behaviour could be cultural. For example, asking question during a lecture is considered impolite and unrespectful.
Meritocracy trap
Meritocracy is the new face of inequality.In fact, as Francois Crouzet argues, the "image of the self-made man as the mainstay of the Industrial Revolution is a myth."(Crouzet, 2011)
Daniel Markovits, author of The Meritocracy Trap, sees meritocracy itself as a problem.It produces radical inequality, stifles social mobility, and makes everyone — including the apparent winners — miserable. These are not symptoms of systemic malfunction; they are the products of a system that is working exactly as it is supposed to.(Markovits, 2019)
About 140 million people in the US are categorised as poor and with low income. About 24 million people of colour, 38 million Latinos, eight million Asian-American, two million Native people and 66 million Whites fall under this category. Many Americans have argued that riches are the "fruit of industry" and that America must "honour the fruit of merit". Such meritocracy is of course a false narrative and a plutocratic fraud. China may have evolved a sophisticated system of selecting and promoting political officials, involving decades of training and examinations at different stages of their career, but its much-touted political meritocracy too is anything but meritocratic. Meritocracy remains a dystopia.
The culture of mediocrity is growing. The alternative to meritocracy should not be to stick with the status quo. Thinkers like British Social Democrat R N Tawney argue that we must strive for "equality of result" and "democratic equality of condition." David Civil, author of The Rise of Functiocracy, has come up with a formula:Social Need +Democracy=Function. Social need, he stresses, must be "democratically identified by the community as a whole.". It, however, raises more questions than answers. American civil rights theorist Lani Guinier, author of The Tyranny of the Meritocracy,underlines the importance of "educating a class of students who will be critical thinkers, active citizens and publicly spirited leaders." She lays emphasis on "democratic merit"(Guinier,2016) that measures the success of higher education "by the work and service performed by the graduates who leave."
Meritocracy inevitably metastasizes into oligarchy.Yet, even a flawed meritocracy is far better than epistocracy, feudal aristocracy or Brahminical caste system. John Rawls provides an interesting alternative. He says, "those who have been favoured by nature, may gain from their good fortune only on terms that improve the situation of those who have lost out."Working towards radical egalitarianism is the right model. Of course, that work is never done. It is like Albert Camus' The Myth of Sisyphus—to struggle perpetually and without hope of success. As they say, sometimes it is better to travel than to arrive.
*Sophia Thomas is Masters in Public Policy and Governance from Azim Premji University, Bengaluru, India
References
Bell, D. (2015, December 17). Chinese Meritocracy and the Limits of Democracy. (E. Pastreich, Interviewer) Diplomat.
Bell, D. A. (2016). The China Model: Political Meritocracy and the Limits of Democracy. Germany: Princeton University Press.
Bell, D. A. (21-23 May 2014). On the selection of good leaders in a political Meritocracy. Third Nishan Forum on World Civilizations. Shandong University, Jinan, China.
Biggs, J. (1999). What the Student Does: Teaching for enhanced learning. Higher Education Research & Development, 18(1).
Bovens, M., & Welle, A. (2017). Diploma Democracy: The Rise of Meritocracy. Oxford University Press.
Chiles, A. (2021, January 20). Never mind machines getting cleverer : Is technology making me stupider? The Guardian.
Civil, D. (n.d.). The Rise of Functiocracy.
Crouzet, F. (2011). The First Industrialists : The problem of Origins. University of Cambridge.
Furedi, F. (2006). The Culture of Fear Revisited. Bloomsbury Publishing.
Guinier, L. (2016). The Tyranny of the Meritocracy: Democratizing Higher Education in America. United States: Beacon Press.
Littler, J. (2017, May 20). Meritocracy: The great delusion that ingrains inequality. The Guardian.
Robinson, N. (2019, May 14). Meritocracy is a myth invented by the rich. The Guardian.
Weiwei, Z. (2018, 03 17). Selection and election: How China chooses its leaders. Retrieved from https://news.cgtn.com/news/3341444e796b7a6333566d54/share_p.html
Young, M. (1994). The Rise of the Meritocracy. Routledge.
Media, Democratic Politics and Citizen Journalism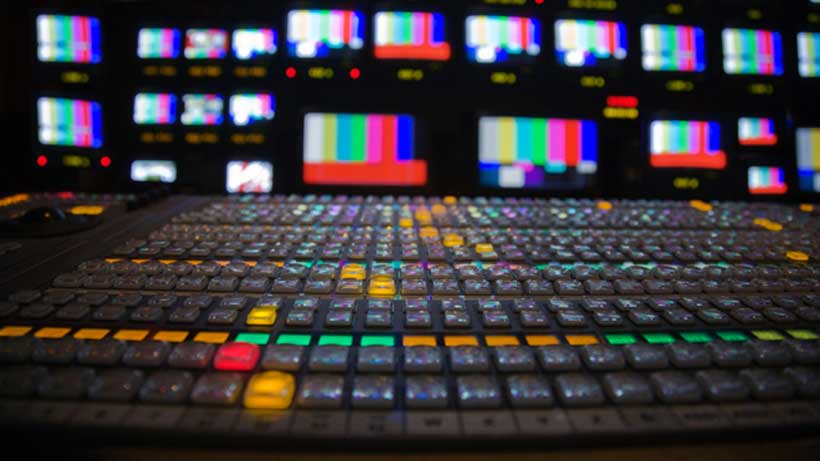 Media plays a key role in liberal democratic regimes. There are many functions of media in enhancing democracy. Media freedom is essential to a working democracy as agenda-setting is one of the significant roles of media. There is a constant relationship between the ruling elites and those governed in democratic countries. Public opinion is shaped in this process of interaction. The main tool of this relationship and interaction is the media.
Media is seen as the "fourth estate" in modern democracies. It acts as a "watchdog" for state affairs. The media coverage of issues—why and how they have emerged, why they are important for influencing people's understandings of political and social reality – is very important in agenda setting (Blumber, 2015)
Journalism serves various democratic functions such as giving information, making investigation, providing society a public forum, and democratic education (Schudson, 2014). Ruling elites need media support in order to be able to create effective public support. The Marxist thinker Antonio Gramsci's (1971) conceptualization of "hegemony" states that rule must be based on both coercion and consent. Thus it can be said that media has a major role in providing a solid ground for consent.
Historically, the press has been an indispensable building block for a democratic regime. In a democratic regime, the media actors must provide a basis to the public that will enable the free expression of thoughts and opinions, the freedom of criticism of every institution and organization, including political power-holders. It can be said that, media discourse plays a key role in shaping the dynamics of the relationship between governments and the masses. Media through using a discriminatory or even stigmatizing language can undermine the legitimacy of certain actors while stressing the positive features of other actors to make them have legitimacy in the eyes of the masses. The powerful actors such as elites shape news discourse by setting time and space, agendas, participants, and news language. It is known that, the media is generally under the influence of diverse ideological forces.
In the course of time, with changing dynamics including technological advancement, democracy and media relationship has changed too. After 1945, a new type of democracy emerged. John Keane (2009) calls this as "monitory democracy". If assembly democracy is linked to the spoken word, today's democracy [monitory democracy] is linked to the digitalized societies.
It can be said that, in the age of globalization, the media structure has transformed. This transformation has an impact on democratic politics as well. In this new era, digitalization is on the rise and this is a major factor paving the way for citizen journalism. Citizen journalism is conducted by people who are not professional journalists. These people disseminate information using web sites, blogs, or social media platforms such as Twitter. Citizen journalism is also known as network journalism, and Web 2.0 journalism and it makes reference to the shifts in the nature of news and the media professionalism in a general sense. According to Chris Atton (2003) citizen journalism presents a "radical challenge to the professionalized and institutionalized practices of the mainstream media."
The monopolies that constitute an obstacle to the freedom of having access to information erode democracy. However, citizen journalism offers small-scale, decentralized and interactive communication tools to ensure the freedom of having access to information and this empowers democracy.
As final remarks, it can be said that, the developments in digital communication have facilitated the proliferation of small companies and citizen journalism practices in the environment which once was dominated by a more rigid structured media sector. The developments in technology have attached a major importance to social media. The advent of new technologies and grass-roots media tools has created a significant shift in collecting and sharing information. Citizen journalism as an alternative form of news gathering and reporting is conducted outside of the traditional media boundaries. The technological improvements created a new platform for both news makers and news consumers. Thus, citizen journalism made the access to news easier and cheaper. Moreover, the global crisis like Coronavirus pandemic has shown that digital news consumption has become more critical and this ultimately increased the importance of citizen journalism.
Cited Works
Atton, C. (2003), "What is 'alternative journalism'?" Journalism: Theory, Practice and Criticism 4, No. 3: 267-400.
Blumler, J. G. (2015), "Core Theories of Political Communication: Foundational and Freshly Minted" http://commres.net/wiki/_media/comt12077.pdf (Access Date: 24.1.2021)
Gramsci, A. (1971), Selections from the Prison Notebooks. Translated from Italian by Hoare, Q. and Nowell Smith, G. London: Lawrence and Wishart.
Keane, J. (2009), The life and death of democracy. London: Simon & Schuster.
Schudson, M. (2014). "How to think normatively about news and democracy", In: Kenski, K, Jamieson, KH (eds) The Oxford Handbook of Political Communication. Oxford: Oxford University Press.
An Analysis on Marshall McLuhan's concepts
Marshall McLuhan is an important scholar who has made major contributions to communication discipline through introducing new concepts like "global village" and "medium is the message". It can be said that ideas of McLuhan can be applied to new technologies and social media discussions today.
McLuhan introduced the idea of "medium is the message" in his book called Medium is the Message that was published in 1967. According to McLuhan, what is said by the message is not very significant. The media actors which can be regarded as the medium hold a more major influence on the masses than the message it presents.
The medium (or media in other terms) does not only have the role of being the carrier of the message but it is also the message that shapes people's views and perceptions (McLuhan, 1967). McLuhan, based on the idea of "medium is the message" gave examples to support his claim in his book Understanding Media: The Extensions of Man published in 1964. According to McLuhan, the content of any medium is always another medium. For instance, the content of writing is speech; the written word is the content of print; and print can be seen as the content of the telegraph (McLuhan, 1964).
Another important concept coined by McLuhan is "global village". This concept was introduced in the 1960s to say that mass media will spread all over the world and make the world become a global village (McLuhan, 1962). According to McLuhan, the electronic interdependence of today's world produces a world in the sense of "global village". The global village has been created by the instant electronic information movement according to McLuhan.
McLuhan believed in the usefulness of communication technologies. One of the most important emphases McLuhan made was about drawing attention with his findings about the global communication revolution. According to McLuhan, TV has been a critical invention that ensures that nothing remains a secret, and that eliminates privacy, and he believed that the change of societies is possible with the development of communication tools in various forms. McLuhan made one of the most important predictions of the 20th century. This was the Internet.
In contemporary world, social media is used by millions of user all over the world. New technologies have turned the world into a "global village" Although McLuhan said almost 60 years ago, his ideas about media (medium is the message) and the "global village" concept are still relevant today.
References
McLuhan, M. (1962), The Gutenberg Galaxy: The making of typographic man. London: Routledge.
McLuhan M. (1964), Understanding Media: The Extensions of Man by Marshall McLuhan, McGraw Hill
McLuhan, M. (1967). The Medium is the Massage: An Inventory of Effects. London: Penguin Press.