Re-Negotiating Apartheid in 21st century's South Africa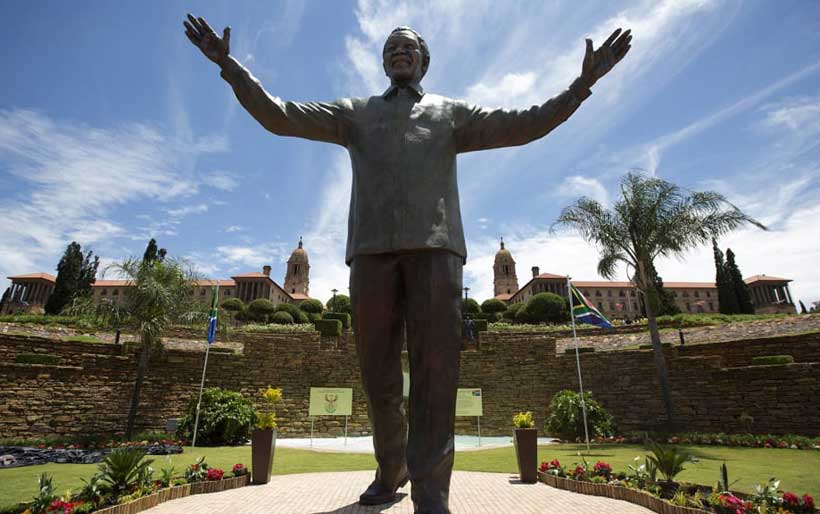 Introduction to the Idea of Apartheid
'Apartheid' or Apartness is the term used in Afrikaans and Dutch languages. It is the name given to separating people by Race, with reference to where you live, where you work, where you go to school, what mode of transport you use and where you die. This policy was introduced by the National Party (NP) in 1948 and it continued until 1994 when the 1st all-race elections were held. In the 1980s, the system of Apartheid was considered so entrenched that international observers predicted South Africa can't have a democratic polity without a civil war. But negotiations between ANC led by Nelson Mandela and NP led by De Klerk gave us a compromised solution with a truly democratic constitution. But Apartheid was not just for these 46 years as segregation of blacks from the whites existed ever since the Dutch 1st landed in South Africa in 1652.
The demography of South Africa is quite interesting as South Africa had 3/4th of Blacks, Africans, Colored and even Indians who were taken there for work and they settled there. The whites were a small minority who controlled all political power in pre-Democratic South Africa and enjoyed considerable economic success. These whites were Dutch descended Afrikaners and the British descended English speakers. The history also plays a part in making South Africa a region of Apartheid as this mere refueling and trading post at Cape of Good Hope of the Dutch and British will soon become the richest region of Africa. Diamonds were discovered at Kimberly and world's largest Gold reserves were discovered near Johannesburg. A combination of factors like diversity, longevity, power and wealth created the factors which led to the inception of Apartheid.
The causes of Apartheid are of two types-Real & Immediate causes. The Real cause was white business owners wanted to make sure they make unparalleled profits by using a massive lowly paid African workforce. White settlers wanted protection from competition in jobs and businesses from African workers and producers. This elaborate system helped them to preserve their lead. The Immediate cause of the war needs to be understood in the context of the 2nd World War. South Africa manufacturing sectors and factories boomed in this period. White males were predominantly working for the military and so factories needed to be staffed with women and African male workers in even semi-skilled and skilled jobs. These skilled jobs were denied to them until the 2nd world war and hence the white electorate was getting skeptical about increased black competition for jobs. Secondly, in War times Police and internal law enforcement agencies could not regulate passes of Africans and regulate their movement in the cities. So Racial lines between the white and black started getting blurred. Thirdly, Whites were outnumbered in the cities for the 1st time in the history of South Africa. The rural populace started migrating to the cities due to increased job opportunities, aspirations of a better future and as famines hit the countryside. Fourthly, African workers working in the industries increased by 70% at this time and the number of women workers increased by 50%. After the 2nd world war, Africans constituted 50% of the industrial workforce for the 1st time in the country's history. This was looked like a threat by the white populace. Fifthly, ANC started becoming very militant in this period as they decided that their days of pleas, prayers and petitions were over as their dialogue and faith in the British crown did not bring any credible results. They decided to shift to radical methods to give wings to their aspirations.
The immediate causes were viewed as threats by the white populace so both the UP (United Party) and NP campaigned for solving the problems of blacks. The Nationalist Party won the elections in 1948 in spite of the fact they won fewer votes due to a constitutional provision of greater rural representation. They found a legislative route to drive through reforms by announcing Influx control in South Africa. Apartheid was described to the world as a social experiment to build a new model. It was designed to fulfil the tripartite objectives of NP which are Economic Growth, maintenance of white supremacy and reduction of African protests.
How Apartheid was implemented
The NP felt their mandate as a call for 'white supremacy now and always' and started building an intricate system by a complex mixture of laws where everything in the lives of South Africans were determined by Race. The country became a police state for most of the populace and the mechanisms of laws were truly breathtaking. We will look at some of them to get a fair idea about this arrangement.
The Population Registration Act, 1950 which provided the crux of all subsequent legislation as it divided the people into White, Colored, Natives (Bantu) and Indians. The massive population registrar was created for everyone and identity cards were issued with the assigned race of the individual. This was the bedrock legislation laying down a rigid racial classification and identification mechanism which will govern your access to rights and legal remedies. The Abolition of Passes and Coordination of Documents Act of 1952 was created to standardize the requirement of passes for Africans. Regional Pass documents which were known as Reference books were made mandatory to be carried by everyone in person at all times. The Prohibition of Mixed Marriages Act, 1949 prohibited marriages between whites and other communities. The Immortality Act of 1950 banned Sexual relations between Whites and other communities. The Group Areas Act, 1950 gave the government the power to regulate land ownership and occupations on the basis of race. It gave the government all the necessary ammunition needed to divide all of South Africa. The Reservation of Separate Amenities Act, 1953 stated all races should have separate public facilities like toilets, parks and beaches and the infamous Apartheid Signboards were erected under this act. The Native labour Act, 1953 banned trade Unions for labourers and their Right to Strike.
The most dangerous piece of legislation was The Bantu Education Act of 1953 which had long-term devastating consequences on the future of South Africans. The idea was to teach Africans their Cultural Heritage and give them the necessary skill sets as per their opportunities in life. The school curriculum was tailor-made to fit the demands of economic life for only Africans in South Africa. The objectives of Bantu education was to provide some skills for Africans to make them effective instruments in the labour markets. Secondly, it aimed to solve problems of poverty and unemployment as unemployed black youths were becoming militant and espousing violence on the streets. Thirdly, this system they hoped will make the Africans hate their own cultures and regard the Europeans as prophets to save them barbaric cultures. They will be true symbols of "Black Skin with White Masks. "The consequences of Bantu Education were as follows. At first, Bantu education institutionalized Apartheid culture and ideology and formalized myopic curriculum, unqualified teachers and resources hungry schools for Africans. Secondly, Instructions in Mother Tongues had two impacts as when they reached higher classes
a)They could not understand mathematical and other technical aspects due to poor grip on English Languages.
b)South Africa is a diverse country with multiple mother tongues so instructions in mother tongues helped in exposing ethnic fault lines between these communities.
The most painful aspect of Bantu Education is it turned out to be an instrument of oppression instead of its emancipatory abilities.
The 21st Century South Africa
"Never, never and never again shall it be that this beautiful land will again experience the oppression of one by another and suffer the indignity of being the skunk of the world. Let Freedom Reign. The Sun shall never set on so glorious a human achievement."-Nelson Mandela's Inauguration speech in 1994
These were the words of Nelson Mandela, the 1st Black President of South Africa. When South Africa truly elected in a truly democratic election. The country was brimming with optimism at this time and everyone looked forward with hope towards a glorious future. It has been more than 25 years since that time but the country remains deeply segregated.
The Apartheid Era segregation of cities continues as all the major cities have most prime locations occupied by the Whites as the government could not re-distribute land as per the negotiated settlement which ANC & Nationalist Party had decided in the 1990s. All the prime locations of Johannesburg, Pretoria, Cape Town, and Durban are still occupied by the minority whites. They make up the top 5% or most rich people in the populace and the areas they live have all best houses, best amenities, best hospitals and facilities which can happily be compared with any western European countries. If you move outside, you see millions of people living in makeshift camps even without the bare minimum facilities. Khayelitsha in Cape Town is the home of the biggest informal settlements and is a fast-growing city with a population of over 1 million. But as most people live outside the city in shabby conditions the unemployment rates are 50% and the crime rates are very high.
The World Bank Report (May 2018) also testifies the fact South Africa remains the most economically unequal country in the world. The Nelson Mandela introduced RDP (Reconstruction & Development Program) is the biggest state-led Housing Development project in the world. It has seen more than 3.6 million new homes built free of charge for people having annual income less than 3500 Rand (£200). But RDP Program has certain demerits like reinforcing spatial apartheid as these houses were constructed outside the cities where the Africans already lived. These zones were de-linked from the core areas of the cities through Apartheid era natural and artificial barriers. Secondly, RDP houses are allotted after a painful waiting period of 10-15 years if you are not well connected to the government. Thirdly, RDP houses are single-storied arranged in boring repetitive rows and the inhabitants are forbidden from engaging in Trade from those flats. Fourthly, as these houses are built fast and cheaply sometimes they even fall down and they look a lot like open-air prisons.
The education sector was badly affected by Bantu education System and even in a post-Apartheid South Africa, the impacts continue to haunt them. Many Non-white South Africans have to pay the black tax which means supporting their unemployed parents, grandparents and paying fees for their siblings. This decreases their abilities to dream larger goals in life.An OECD's Report showed that after six years of schooling, 27% of black South African students still could not read.
Corruption: – Corruption has been a huge factor for South Africa as Jacob Zuma presidency was tainted with the ugly marks of corruption. World Bank reports declared South Africa as the most corrupt country in the world in 2018.
Indicators:-The Official unemployment rate is around 28% and most of the wealth is concentrated in the hands of the whites. 10% of the white population owns 90% of the national wealth and 80% of the black South Africans owns nothing at all. But the number of Black Asian and mixed-race millionaires increased by leaps and bounds to 17300 as per New World Wealth consultancy firm. But all of them had one thing in common which is lucrative ties with the government. The number of the Black middle class has also proliferated to 4.2 million as according to estimates from the 'University of Cape Town.'14% of the Populace of South Africa still lives in informal settlements and the backlog of RDP houses have reached 2.1 million in 2018.
Entrepreneurship:-More Business firms are closing down than opening as per estimates of London Business School and only 2.5% of firms have been established in 3.5 years. The odds of being a black entrepreneur are not in your favour.
HIV:-South Africa's 19% of the population is infected by HIV. Thabo Mbeki's government (1999-2008) was the complete denials government who refused to believe South Africa's HIV rates and even went to an extent to ban antiretroviral drugs which pushed thousands of South Africans towards death. The situation has improved after Mbeki with efforts of the Ministry of Health and NGOs like Treatment for Action. But more needs to be done to address the social cause of the disease.
Poverty & Underdevelopment:-The National debt has ballooned seven times since 1994.ANC development plans reinforced the rural-urban divide by focusing on development in urban spaces.
Land Control:-So Nelson Mandela tried to redistribute land by using the 'Willing-Seller and willing buyer model'. This model failed miserably as only 10% of the white-owned land could be returned back to the black farmers'. This even creates problems for black entrepreneurs as they have very less property to procure loans by using the property as collateral. White Farmers control an estimated 73% of the farmlands today. South Africa could not implement any radical policies to mitigate rural poverty by redistributing lands without compensation due to fear spooking markets, down-gradation from international credit agencies and pressure from the USA.
The Way Forward-Towards a Bright Future for the Rainbow Nation
"Mandela may have postponed Revolution but for how much longer is the question."-Henrich Wolff, a local architect of South Africa
South Africa's problems have been created by more than 300 years of systematic Racism and historical injustice on behalf of the blacks. But some policy decisions, the current style of governance and normalization of corruption which are post-1994 phenomenon have sought to take the country backwards by a few decades. South Africa is a unique case in point where we cannot implement a one size fits all policy as Whites and Non-whites have stark inequalities. So we need to develop a model which helps in achieving equity.
Some Improvements which can be implemented to make South Africa an egalitarian society are:-
At first, Affordable Housing solutions can be game-changer and Johannesburg has already started implementing it. In this scheme, private developers are legally bound to reserve 30% of their houses and provide them at affordable rates. This will help in making the city inclusive and breaking the Spatial apartheid of the cities. Secondly, RDP needs to plan and then implemented.RDP needs to convert into a smart city project where houses will be better organized properly with more commercial spaces. The government has to increase incentives for living at the RDP houses. Thirdly, informal settlements need to be made more livable by using various projects like VPUU (Violence Prevention through Urban Upgrading program). This project which is being implemented in Cape Town can really help in improving basic minimum infrastructure, lowering crime rates. This project uses community-based participation to improve streets and places. Fourthly, the government has to bold policy measures by implementing land ceiling acts. This needs to be done in a much-planned manner to avoid Zimbabwe's case of giving farmlands to farmers without necessary knowhow of commercial farming. Fifthly, the government needs to scrap the PIA (Protection of Information) Act and bring more robust legislation to increase transparency and accountability of the government. Sixthly, the government needs to improve health and education indicators of the populace by aggressively spending on these two sectors. These sectors demand a bit of patience and perseverance as significant development takes time but they are very important in propelling South African economy and improving human development parameters. A consultancy firm can be engaged to give properly focused ideas of governance intervention at the specific levels and here South Africa can learn from the Government of Haryana's 'Saksham Haryana' Program. Seventhly, the government of South Africa needs to develop a dual-track strategy to deal with HIV which will have to look at both the social and medical causes of the epidemic. Eighthly, the government needs to abolish private militias (Police) which the rich use for their protection and enforce uniform policing's standards across the country.
Whenever a small developing country starts treading on the path of development it faces numerous challenges on its way to fulfilling the mammoth aspirations of its population. South Africa is a unique case as it has suffered from systematic repression and oppression and hence the government needs to put greater efforts to make country livable, human and more inclusive for all.
African Union's Inaction on Ethiopia Deplorable – Open Letter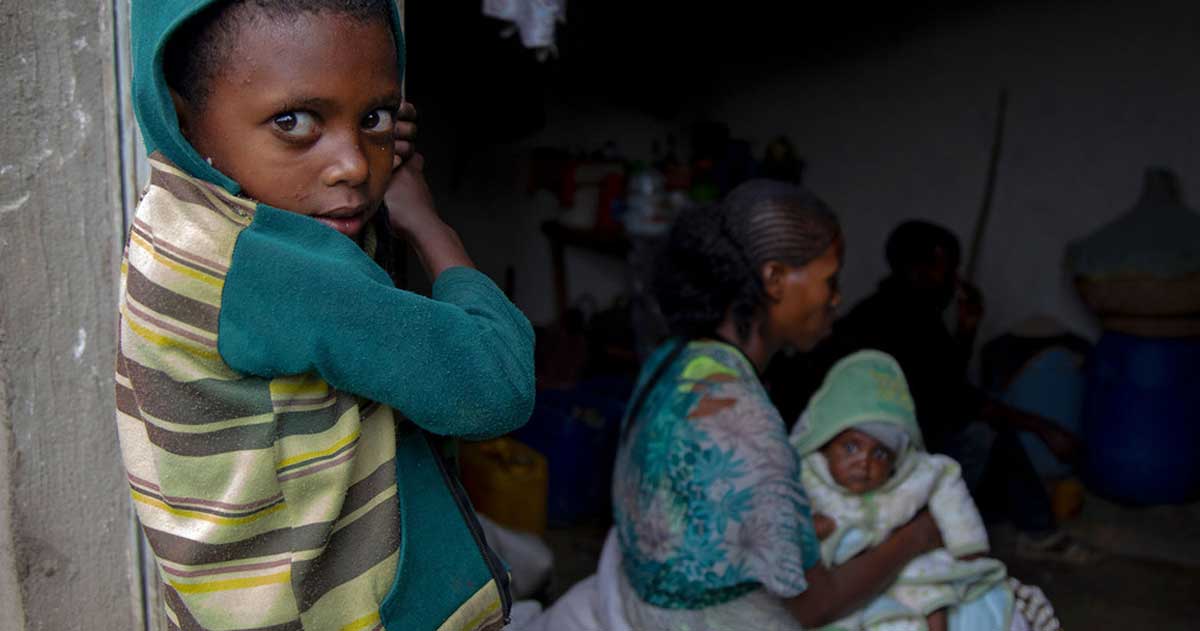 A group of African intellectuals says in an open letter that it is appalled and dismayed by the steadily deteriorating situation in Ethiopia. The letter, signed by 58 people, says the African Union's lack of effective engagement in the crisis is deplorable. The letter calls on regional bloc IGAD and the AU to "proactively take up their mandates with respect to providing mediation for the protagonists to this conflict".

The letter also asks for "all possible political support" for the AU's Special Envoy for the Horn of Africa, Olusegun Obasanjo, whose appointment was announced on August 26, 2021. A United Nations Security Council meeting on the same day welcomed the former Nigerian president's appointment.

Earlier in August 2021, UN chief Antonio Guterres appealed for a ceasefire, unrestricted aid access and an Ethiopian-led political dialogue. He told the council these steps were essential to preserve Ethiopia's unity and the stability of the region and to ease the humanitarian crisis. He said that he had been in close contact with Ethiopian Prime Minister Abiy Ahmed and had received a letter from the leader of the Tigray region in response to his appeal. "The UN is ready to work together with the African Union and other key partners to support such a dialogue," he said.

August 26, 2021 was only the second time during the conflict that the council held a public meeting to discuss the situation. Britain, Estonia, France, Ireland, Norway and the United States requested the session.

Fighting between the national government and the Tigray People's Liberation Front broke out in November 2020, leaving millions facing emergency or crisis levels of food insecurity, according to the United Nations. Both sides have been accused of atrocities.
Africa: The G20 Must Recommit to Covax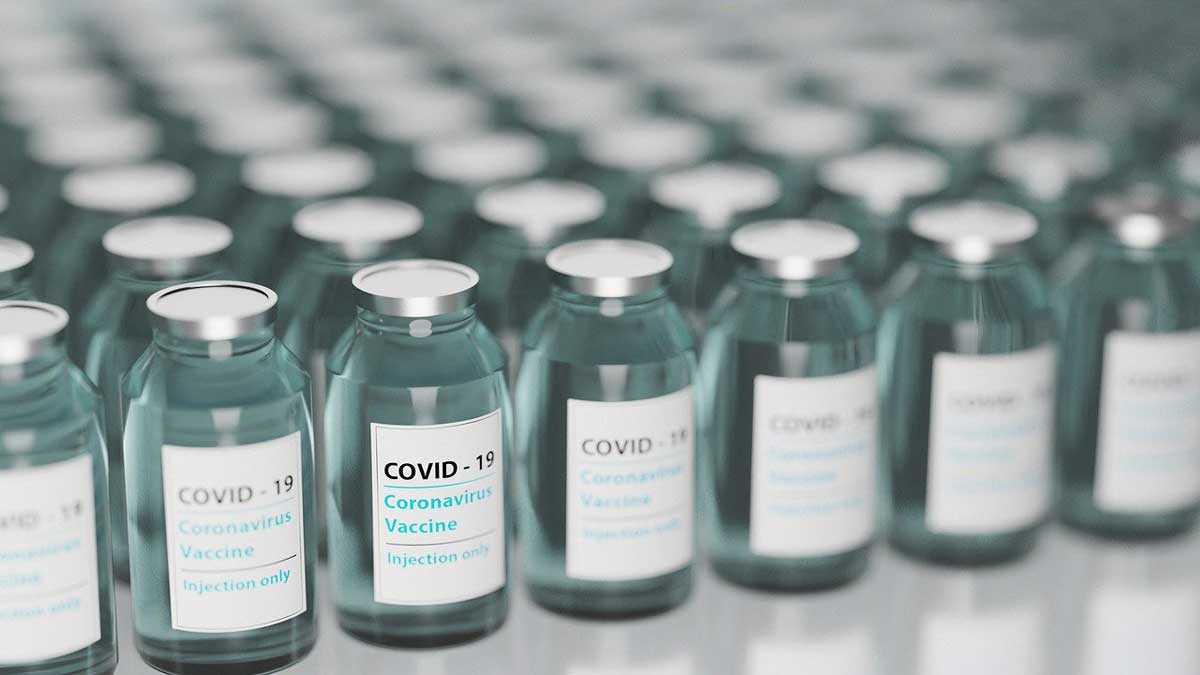 It is one year since the international community gave its backing to the COVID-19 Vaccine Global Access (COVAX) facility to lead a worldwide effort to end the acute phase of the pandemic. The initiative aimed to ensure that every country, and not just those with sufficient money or resources, could access life-saving vaccines once they became available. As G20 health ministers prepare to meet in Rome on September 5-6, they are in a position to ensure that COVAX fulfills its mission.
A year ago, no one knew when or even if it might be possible to develop a safe and effective vaccine against COVID-19, let alone the 20 that are available today. But since making its first international deliveries in February, COVAX a partnership established by the Coalition for Epidemic Preparedness Innovations, the World Health Organization, UNICEF, and Gavi, the Vaccine Alliance has delivered more than 235 million vaccine doses to 139 countries, and expects to deliver another billion doses in the fourth quarter. Only China, India, and the United States have delivered more. This start to the largest and most complex vaccine rollout in history has given hope to millions of people and laid solid foundations for how we respond to future pandemics.
Yet, so much more could, and should, have been achieved by now. It is unacceptable that only 1.8% of people in low-income countries have received their first dose of a COVID-19 vaccine, compared to 82% in high- and upper-middle-income countries. This shocking inequality is as economically senseless as it is destructive to human life, with the latest estimate of the cost of the slow rollout amounting to $2.3 trillion.
The world was woefully unprepared for a pandemic, and this is reflected in the challenges COVAX has faced. By the time initial funding arrived, wealthy countries had already locked up early vaccine supplies. Export bans affecting key suppliers, and difficulties experienced by many manufacturers in scaling up production to the required level, also undermined COVAX's ability to access doses early.
Given increasing global vaccine inequity and the rise of new, more contagious coronavirus variants, we must put these challenges behind us. Thanks to the support of almost all G20 governments, alongside that of foundations and private businesses, COVAX has now raised nearly $10 billion and secured more than 600 million donated doses. All the preparations are in place for the most comprehensive vaccination effort that the world has seen.
Based on the committed orders COVAX has placed with vaccine manufacturers and the additional donations, hundreds of millions of new doses should now be available each month. We need to make sure they reach poorer countries and get into people's arms. To avoid further delays, and for the facility to succeed, we need support from G20 leaders in four key areas.
First, we need doses, and we need them now. The premise of COVAX was always that the facility should be able to negotiate and buy its own doses. With our early vaccine access compromised, donations have played a vital role in maintaining our ability to keep doses flowing to those most in need. Of the 600 million doses pledged to COVAX to date, 100 million have now been delivered. We need more, and soon, with longer shelf lives and greater certainty so that recipient countries have time to plan their rollout. This can be achieved without jeopardizing high-income countries' national vaccination efforts.
We also need G20 leaders to support our call for transparency. COVAX has legally binding agreements with manufacturers for more than four billion doses, but has all too often faced delays in accessing them. Without greater clarity regarding firms' order books, it is impossible to know whether these holdups are due to production challenges or preferential treatment for bilateral arrangements. Insisting that manufacturers are transparent about their order timelines can ensure a level playing field where no one particularly those living in developing countries gets bumped to the back of the vaccine queue because of another bilateral deal.
In addition to ensuring that manufacturers keep their commitment to COVAX, governments should make global vaccine access their highest priority. Countries with pending orders for doses that they currently do not need should allow COVAX to take their place in the queue so that we can get doses to needy countries now.
Finally, lower-income countries require continued financial and technical support for their COVID-19 vaccine rollouts. Strengthening national health systems will help these countries to ensure delivery of doses and mitigate the pandemic's secondary effects, and will leave in place infrastructure critical to future global health security.
By recommitting to COVAX, G20 leaders will recommit to a multilateral solution that builds on the astounding scientific progress of the past year. Based on COVAX's latest forthcoming supply forecast, when topped up with doses through bilateral deals, equitable COVID-19 vaccine access can protect up to 60% of the adult population in 91 lower-income countries. This would represent a huge step toward the WHO target of 70%, which is needed to suppress the coronavirus everywhere, and COVAX represents the best opportunity to achieve it.
Failure would mean more lives lost, broken health-care systems, even deadlier and more transmissible variants, and a pandemic with no end in sight. The G20 must not allow that to be an option.
More African Countries Register Russia's Sputnik Vaccine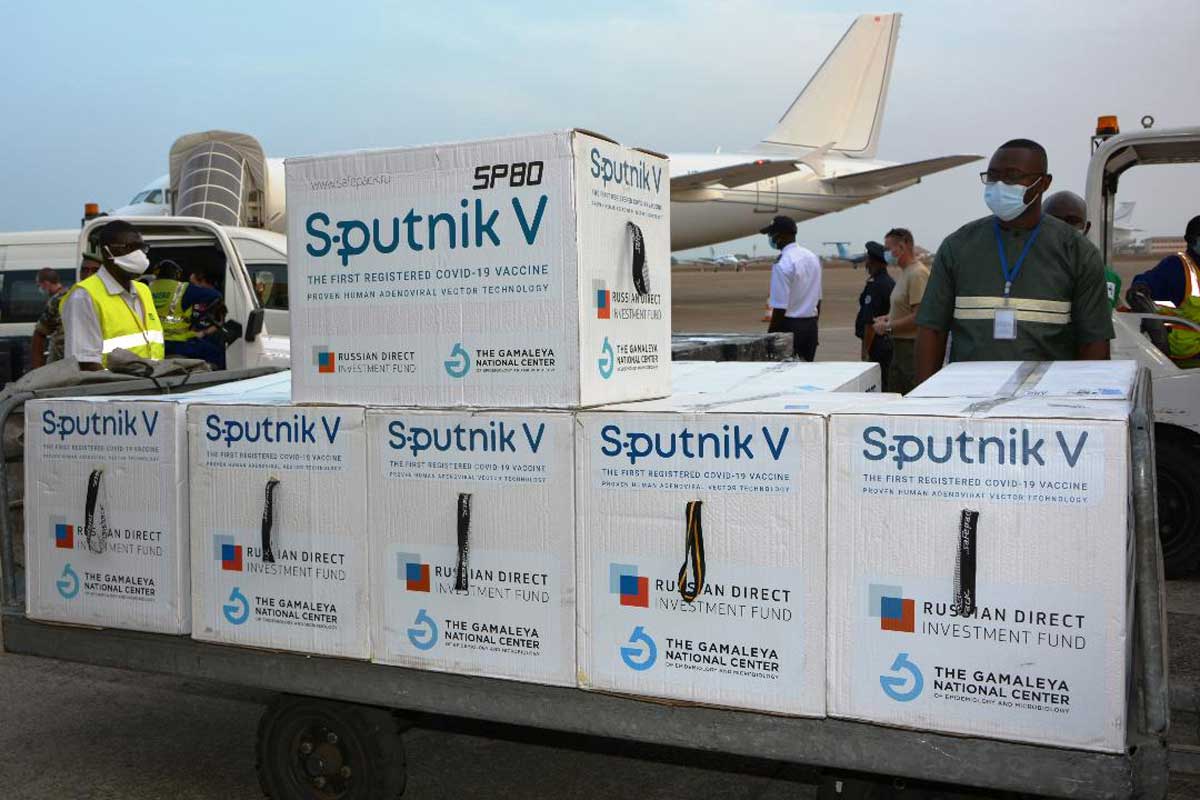 Africa Centres for Disease Control and Prevention (Africa CDC) is a specialized technical institution of the African Union (AU) that strengthens the capacity and capability of Africa's public health institutions as well as partnerships to detect and respond quickly and effectively to disease threats and outbreaks, based on data-driven interventions and programmes.
During the outbreak of the coronavirus, the African Vaccine Acquisition Task Team (AVATT), was established by African Union, as a component in support of the Africa Vaccine Strategy and was endorsed by the AU Bureau of Heads of State and Government on 20th of August 2020.
Dr John Nkengasong, Director of the Africa Centers for Disease Control and Prevention (Africa CDC), has emphasized: "Africa has to team up with development partners to achieve its 60% continent-wide vaccination in the next two years. I think that is why we should as a collective of the continent, and of course, in partnership with the developed world make sure that Africa has a timely access to vaccines to meet our vaccination targets."
An official media release in February 2021, the Africa Vaccine Acquisition Task Team from the African Union (AU) informed that Russia would supply and deliver 300 million Sputnik V vaccines to Africa. That step was intended to support African countries to attain their targeted immunization of 60% of the population by the year-end. That vaccine story disappeared, but instead what become so common is the speedy registration of Sputnik V on bilateral basis in various African countries.
According to the latest, Nigeria has become the 68th country in the world to approve the Russian vaccine. The use of the Sputnik V coronavirus vaccine has been approved in Nigeria, the Russian Direct Investment Fund (RDIF) said in an official statement.
"The Russian Direct Investment Fund (RDIF, Russia's sovereign wealth fund) announces the approval of the Russian Sputnik V vaccine against coronavirus by the National Agency for Food and Drug Administration and Control of Nigeria (NAFDAC). Nigeria has become the 68th country in the world to approve the Russian vaccine. Total population of all countries, where Sputnik V is approved for use, now exceeds 3.7 billion people, which is nearly half of the global population," the statement said.
"Nigeria is the most populous nation in Africa, and the approval of Sputnik V will provide for using one of the safest and most effective vaccines in the world. Sputnik V is based on a proven human adenoviral vectors platform and is successfully used in over 50 countries. Approval in Nigeria will make an important contribution to the country's fight against the pandemic," CEO of the Russian Direct Investment Fund (RDIF) Kirill Dmitriev said.
Besides Nigeria, other African countries have registered Russia's Sputnik V vaccine. Reportedly, the vaccine has been registered in Algeria, Angola, Djibouti, Egypt, Gabon, Ghana, Guinea, Kenya, Morocco, Namibia, Tunisia, the Republic of Congo (DRC) and Zimbabwe.
Russia's drive to share Sputnik V vaccine, of course, offers a chance to raise its image and strengthen alliances in Africa. Ministry of Foreign Affairs of the Russian Federation has made efforts promoting the vaccine using all its channels. But supply and delivery have largely lagged behind, the pledges have simply not been fulfilled. Russian authorities have oftentimes said that they would step up efforts for fruitful cooperation in combating coronavirus in Africa.
Promising more than can be delivered appears to be a universal problem with coronavirus vaccines, and it is a real risk for Russia as well, said Theresa Fallon, Director of the Brussels-based Centre for Russia Europe Asia Studies. "They have won the gold medal for creating this very effective vaccine," she said. "But the problem is how are they going to implement production and delivery?"
Russian Direct Investment Fund (RDIF), with profit motivation, has attempted supplying the Russian vaccines through, Sheikh Ahmed Dalmook Al Maktoum, from the Monarch family and a third party in Dubai, United Arab Emirates, to a number of African countries. For instance, the Republic of Ghana reportedly signed US$64.6 million contract for Sputnik V vaccine from Russia through Sheikh Ahmed Dalmook Al Maktoum. It was double the price from the producer as reported in the media.
On the other hand, Russian President Vladimir Putin has noted, in a speech early September, that advanced countries that produce vaccines against the coronavirus do little to protect humanity from the pandemic.
"The benefits of vaccination are enjoyed mostly by advanced economies. The bulk of the vaccines is made there, and it is used to protect their own population. But very little is being done to protect humanity in the broad sense," Putin said at the plenary session of the Eastern Economic Forum in Vladivostok, the Far East of Russia. "This is very bad for the producers, because all this boomerangs around the globe. For instance, in Africa the level of protection with vaccines is minimal, but contacts with the African countries continue. There is no getting away from this. This infection will return again and again."
According to an official release obtained late February, the Sputnik V vaccine the following advantages:
• Efficacy of Sputnik V is 91.6% as confirmed by the data published in the Lancet, one of the world's oldest and most respected medical journals; It is one of only three vaccines in the world with efficacy of over 90%; Sputnik V provides full protection against severe cases of COVID-19.
• The Sputnik V vaccine is based on a proven and well-studied platform of human adenoviral vectors, which cause the common cold and have been around for thousands of years.
• Sputnik V uses two different vectors for the two shots in a course of vaccination, providing immunity with a longer duration than vaccines using the same delivery mechanism for both shots.
• The safety, efficacy and lack of negative long-term effects of adenoviral vaccines have been proven by more than 250 clinical studies over two decades.
• The developers of the Sputnik V vaccine are working collaboratively with AstraZeneca on a joint clinical trial to improve the efficacy of AstraZeneca vaccine.
• There are no strong allergies caused by Sputnik V.
• The price of Sputnik V is less than $10 per shot, making it affordable around the world.
In February, peer-reviewed medical journal The Lancet published an analysis from Phase III clinical trial of the Russian vaccine, showing its 91.6-percent efficacy against symptomatic COVID-19. The Sputnik V vaccine was developed by the Gamaleya Research Institute of Epidemiology and Microbiology.
Sputnik V was registered in Russia on August 11, 2020 as the world's first officially registered coronavirus vaccine. Russian vaccines have advantages as no deaths have been reported after vaccination with the Sputnik V, Alexander Gintsburg, Director of the Gamaleya Center, the vaccine developer, said and was reported by TASS News Agency. "As of today, no deaths after vaccination with Sputnik V have been registered," he said.
Russian Direct Investment Fund (RDIF) is Russia's sovereign wealth fund established in 2011 to make equity co-investments, primarily in Russia, alongside reputable international financial and strategic investors. RDIF acts as a catalyst for direct investment in the Russian economy. RDIF's management is based in Moscow.
In Africa, during first of September, the coronavirus-related death toll has topped 196,190, while more than 6.9 million recoveries have been reported. South Africa accounts for a majority of coronavirus cases and deaths across Africa – 2,777,659 and 82,261 respectively. The death toll in Tunisia climbed to 23,451, and 664,034 cases have been confirmed. Egypt recorded 16,736 deaths and 288,441 coronavirus cases.
In Sub-Saharan Africa, Ethiopia is ranked second to South Africa (308,134 cases and 4,675 deaths) and is followed by Kenya (235,863 cases and 4,726 deaths) and Nigeria (191,805 and 2,455). The total number of COVID-19 cases has reached almost 8 million in Africa, according to the World Health Organization's (WHO) Regional Office for Africa.