Re-Negotiating Apartheid in 21st century's South Africa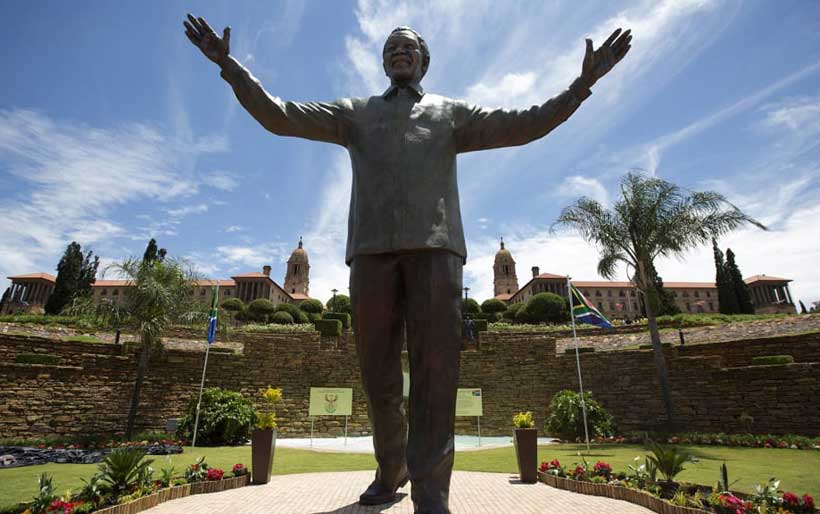 Introduction to the Idea of Apartheid
'Apartheid' or Apartness is the term used in Afrikaans and Dutch languages. It is the name given to separating people by Race, with reference to where you live, where you work, where you go to school, what mode of transport you use and where you die. This policy was introduced by the National Party (NP) in 1948 and it continued until 1994 when the 1st all-race elections were held. In the 1980s, the system of Apartheid was considered so entrenched that international observers predicted South Africa can't have a democratic polity without a civil war. But negotiations between ANC led by Nelson Mandela and NP led by De Klerk gave us a compromised solution with a truly democratic constitution. But Apartheid was not just for these 46 years as segregation of blacks from the whites existed ever since the Dutch 1st landed in South Africa in 1652.
The demography of South Africa is quite interesting as South Africa had 3/4th of Blacks, Africans, Colored and even Indians who were taken there for work and they settled there. The whites were a small minority who controlled all political power in pre-Democratic South Africa and enjoyed considerable economic success. These whites were Dutch descended Afrikaners and the British descended English speakers. The history also plays a part in making South Africa a region of Apartheid as this mere refueling and trading post at Cape of Good Hope of the Dutch and British will soon become the richest region of Africa. Diamonds were discovered at Kimberly and world's largest Gold reserves were discovered near Johannesburg. A combination of factors like diversity, longevity, power and wealth created the factors which led to the inception of Apartheid.
The causes of Apartheid are of two types-Real & Immediate causes. The Real cause was white business owners wanted to make sure they make unparalleled profits by using a massive lowly paid African workforce. White settlers wanted protection from competition in jobs and businesses from African workers and producers. This elaborate system helped them to preserve their lead. The Immediate cause of the war needs to be understood in the context of the 2nd World War. South Africa manufacturing sectors and factories boomed in this period. White males were predominantly working for the military and so factories needed to be staffed with women and African male workers in even semi-skilled and skilled jobs. These skilled jobs were denied to them until the 2nd world war and hence the white electorate was getting skeptical about increased black competition for jobs. Secondly, in War times Police and internal law enforcement agencies could not regulate passes of Africans and regulate their movement in the cities. So Racial lines between the white and black started getting blurred. Thirdly, Whites were outnumbered in the cities for the 1st time in the history of South Africa. The rural populace started migrating to the cities due to increased job opportunities, aspirations of a better future and as famines hit the countryside. Fourthly, African workers working in the industries increased by 70% at this time and the number of women workers increased by 50%. After the 2nd world war, Africans constituted 50% of the industrial workforce for the 1st time in the country's history. This was looked like a threat by the white populace. Fifthly, ANC started becoming very militant in this period as they decided that their days of pleas, prayers and petitions were over as their dialogue and faith in the British crown did not bring any credible results. They decided to shift to radical methods to give wings to their aspirations.
The immediate causes were viewed as threats by the white populace so both the UP (United Party) and NP campaigned for solving the problems of blacks. The Nationalist Party won the elections in 1948 in spite of the fact they won fewer votes due to a constitutional provision of greater rural representation. They found a legislative route to drive through reforms by announcing Influx control in South Africa. Apartheid was described to the world as a social experiment to build a new model. It was designed to fulfil the tripartite objectives of NP which are Economic Growth, maintenance of white supremacy and reduction of African protests.
How Apartheid was implemented
The NP felt their mandate as a call for 'white supremacy now and always' and started building an intricate system by a complex mixture of laws where everything in the lives of South Africans were determined by Race. The country became a police state for most of the populace and the mechanisms of laws were truly breathtaking. We will look at some of them to get a fair idea about this arrangement.
The Population Registration Act, 1950 which provided the crux of all subsequent legislation as it divided the people into White, Colored, Natives (Bantu) and Indians. The massive population registrar was created for everyone and identity cards were issued with the assigned race of the individual. This was the bedrock legislation laying down a rigid racial classification and identification mechanism which will govern your access to rights and legal remedies. The Abolition of Passes and Coordination of Documents Act of 1952 was created to standardize the requirement of passes for Africans. Regional Pass documents which were known as Reference books were made mandatory to be carried by everyone in person at all times. The Prohibition of Mixed Marriages Act, 1949 prohibited marriages between whites and other communities. The Immortality Act of 1950 banned Sexual relations between Whites and other communities. The Group Areas Act, 1950 gave the government the power to regulate land ownership and occupations on the basis of race. It gave the government all the necessary ammunition needed to divide all of South Africa. The Reservation of Separate Amenities Act, 1953 stated all races should have separate public facilities like toilets, parks and beaches and the infamous Apartheid Signboards were erected under this act. The Native labour Act, 1953 banned trade Unions for labourers and their Right to Strike.
The most dangerous piece of legislation was The Bantu Education Act of 1953 which had long-term devastating consequences on the future of South Africans. The idea was to teach Africans their Cultural Heritage and give them the necessary skill sets as per their opportunities in life. The school curriculum was tailor-made to fit the demands of economic life for only Africans in South Africa. The objectives of Bantu education was to provide some skills for Africans to make them effective instruments in the labour markets. Secondly, it aimed to solve problems of poverty and unemployment as unemployed black youths were becoming militant and espousing violence on the streets. Thirdly, this system they hoped will make the Africans hate their own cultures and regard the Europeans as prophets to save them barbaric cultures. They will be true symbols of "Black Skin with White Masks. "The consequences of Bantu Education were as follows. At first, Bantu education institutionalized Apartheid culture and ideology and formalized myopic curriculum, unqualified teachers and resources hungry schools for Africans. Secondly, Instructions in Mother Tongues had two impacts as when they reached higher classes
a)They could not understand mathematical and other technical aspects due to poor grip on English Languages.
b)South Africa is a diverse country with multiple mother tongues so instructions in mother tongues helped in exposing ethnic fault lines between these communities.
The most painful aspect of Bantu Education is it turned out to be an instrument of oppression instead of its emancipatory abilities.
The 21st Century South Africa
"Never, never and never again shall it be that this beautiful land will again experience the oppression of one by another and suffer the indignity of being the skunk of the world. Let Freedom Reign. The Sun shall never set on so glorious a human achievement."-Nelson Mandela's Inauguration speech in 1994
These were the words of Nelson Mandela, the 1st Black President of South Africa. When South Africa truly elected in a truly democratic election. The country was brimming with optimism at this time and everyone looked forward with hope towards a glorious future. It has been more than 25 years since that time but the country remains deeply segregated.
The Apartheid Era segregation of cities continues as all the major cities have most prime locations occupied by the Whites as the government could not re-distribute land as per the negotiated settlement which ANC & Nationalist Party had decided in the 1990s. All the prime locations of Johannesburg, Pretoria, Cape Town, and Durban are still occupied by the minority whites. They make up the top 5% or most rich people in the populace and the areas they live have all best houses, best amenities, best hospitals and facilities which can happily be compared with any western European countries. If you move outside, you see millions of people living in makeshift camps even without the bare minimum facilities. Khayelitsha in Cape Town is the home of the biggest informal settlements and is a fast-growing city with a population of over 1 million. But as most people live outside the city in shabby conditions the unemployment rates are 50% and the crime rates are very high.
The World Bank Report (May 2018) also testifies the fact South Africa remains the most economically unequal country in the world. The Nelson Mandela introduced RDP (Reconstruction & Development Program) is the biggest state-led Housing Development project in the world. It has seen more than 3.6 million new homes built free of charge for people having annual income less than 3500 Rand (£200). But RDP Program has certain demerits like reinforcing spatial apartheid as these houses were constructed outside the cities where the Africans already lived. These zones were de-linked from the core areas of the cities through Apartheid era natural and artificial barriers. Secondly, RDP houses are allotted after a painful waiting period of 10-15 years if you are not well connected to the government. Thirdly, RDP houses are single-storied arranged in boring repetitive rows and the inhabitants are forbidden from engaging in Trade from those flats. Fourthly, as these houses are built fast and cheaply sometimes they even fall down and they look a lot like open-air prisons.
The education sector was badly affected by Bantu education System and even in a post-Apartheid South Africa, the impacts continue to haunt them. Many Non-white South Africans have to pay the black tax which means supporting their unemployed parents, grandparents and paying fees for their siblings. This decreases their abilities to dream larger goals in life.An OECD's Report showed that after six years of schooling, 27% of black South African students still could not read.
Corruption: – Corruption has been a huge factor for South Africa as Jacob Zuma presidency was tainted with the ugly marks of corruption. World Bank reports declared South Africa as the most corrupt country in the world in 2018.
Indicators:-The Official unemployment rate is around 28% and most of the wealth is concentrated in the hands of the whites. 10% of the white population owns 90% of the national wealth and 80% of the black South Africans owns nothing at all. But the number of Black Asian and mixed-race millionaires increased by leaps and bounds to 17300 as per New World Wealth consultancy firm. But all of them had one thing in common which is lucrative ties with the government. The number of the Black middle class has also proliferated to 4.2 million as according to estimates from the 'University of Cape Town.'14% of the Populace of South Africa still lives in informal settlements and the backlog of RDP houses have reached 2.1 million in 2018.
Entrepreneurship:-More Business firms are closing down than opening as per estimates of London Business School and only 2.5% of firms have been established in 3.5 years. The odds of being a black entrepreneur are not in your favour.
HIV:-South Africa's 19% of the population is infected by HIV. Thabo Mbeki's government (1999-2008) was the complete denials government who refused to believe South Africa's HIV rates and even went to an extent to ban antiretroviral drugs which pushed thousands of South Africans towards death. The situation has improved after Mbeki with efforts of the Ministry of Health and NGOs like Treatment for Action. But more needs to be done to address the social cause of the disease.
Poverty & Underdevelopment:-The National debt has ballooned seven times since 1994.ANC development plans reinforced the rural-urban divide by focusing on development in urban spaces.
Land Control:-So Nelson Mandela tried to redistribute land by using the 'Willing-Seller and willing buyer model'. This model failed miserably as only 10% of the white-owned land could be returned back to the black farmers'. This even creates problems for black entrepreneurs as they have very less property to procure loans by using the property as collateral. White Farmers control an estimated 73% of the farmlands today. South Africa could not implement any radical policies to mitigate rural poverty by redistributing lands without compensation due to fear spooking markets, down-gradation from international credit agencies and pressure from the USA.
The Way Forward-Towards a Bright Future for the Rainbow Nation
"Mandela may have postponed Revolution but for how much longer is the question."-Henrich Wolff, a local architect of South Africa
South Africa's problems have been created by more than 300 years of systematic Racism and historical injustice on behalf of the blacks. But some policy decisions, the current style of governance and normalization of corruption which are post-1994 phenomenon have sought to take the country backwards by a few decades. South Africa is a unique case in point where we cannot implement a one size fits all policy as Whites and Non-whites have stark inequalities. So we need to develop a model which helps in achieving equity.
Some Improvements which can be implemented to make South Africa an egalitarian society are:-
At first, Affordable Housing solutions can be game-changer and Johannesburg has already started implementing it. In this scheme, private developers are legally bound to reserve 30% of their houses and provide them at affordable rates. This will help in making the city inclusive and breaking the Spatial apartheid of the cities. Secondly, RDP needs to plan and then implemented.RDP needs to convert into a smart city project where houses will be better organized properly with more commercial spaces. The government has to increase incentives for living at the RDP houses. Thirdly, informal settlements need to be made more livable by using various projects like VPUU (Violence Prevention through Urban Upgrading program). This project which is being implemented in Cape Town can really help in improving basic minimum infrastructure, lowering crime rates. This project uses community-based participation to improve streets and places. Fourthly, the government has to bold policy measures by implementing land ceiling acts. This needs to be done in a much-planned manner to avoid Zimbabwe's case of giving farmlands to farmers without necessary knowhow of commercial farming. Fifthly, the government needs to scrap the PIA (Protection of Information) Act and bring more robust legislation to increase transparency and accountability of the government. Sixthly, the government needs to improve health and education indicators of the populace by aggressively spending on these two sectors. These sectors demand a bit of patience and perseverance as significant development takes time but they are very important in propelling South African economy and improving human development parameters. A consultancy firm can be engaged to give properly focused ideas of governance intervention at the specific levels and here South Africa can learn from the Government of Haryana's 'Saksham Haryana' Program. Seventhly, the government of South Africa needs to develop a dual-track strategy to deal with HIV which will have to look at both the social and medical causes of the epidemic. Eighthly, the government needs to abolish private militias (Police) which the rich use for their protection and enforce uniform policing's standards across the country.
Whenever a small developing country starts treading on the path of development it faces numerous challenges on its way to fulfilling the mammoth aspirations of its population. South Africa is a unique case as it has suffered from systematic repression and oppression and hence the government needs to put greater efforts to make country livable, human and more inclusive for all.
Used vehicles get a second life in Africa – but at what cost?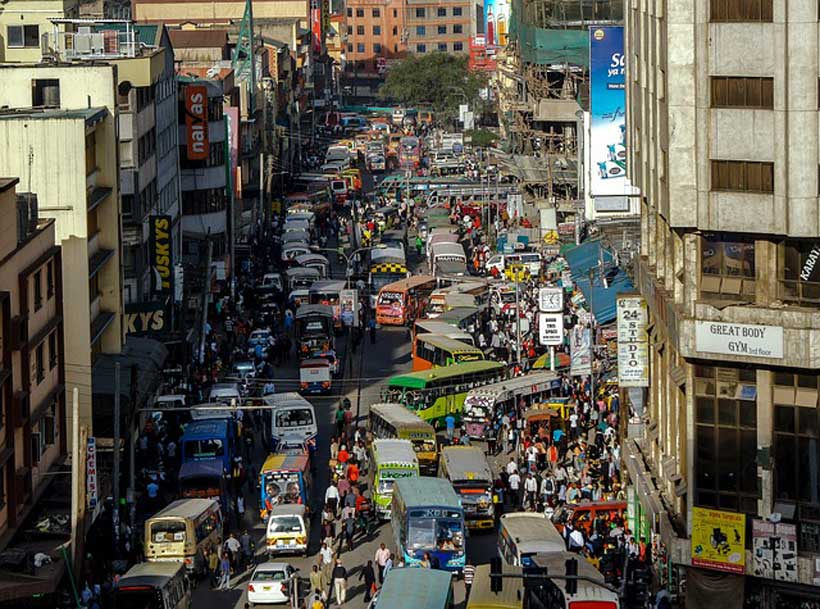 John Mwangi's 22-year-old car is his lifeline. His run-down Toyota saloon not only ferries him around the streets of the traffic-congested Kenyan capital, Nairobi, but is also his main source of revenue.
Resting against its open boot, surrounded by fresh pumpkins, sweet potatoes and other vegetables, a smiling Mwangi, 34, explained how it has transformed his life. Thanks to this unlikely saviour, he is now a trader, shopkeeper and entrepreneur.
"I have changed to a career as a businessman. I use my car to sell foodstuffs. I go to the village, buy food and then I come here and sell it," he said, gesturing around a market in Nairobi.
Mwangi is not alone. Across Africa, and much of the developing world, used cars, minibuses and vans imported from abroad are changing people's lives. But they come with a high and growing global price tag.
Entitled Used Vehicles and the Environment: A Global Overview of Used Light-Duty Vehicles – Flow, Scale and Regulation, the report details how the global fleet of light-duty vehicles will double by 2050. Some 90 per cent of this growth will take place in low- and middle-income countries. Of the 146 countries studied in the UNEP report, about two-thirds have "weak" or "very weak" policies regulating the import of used vehicles. Many of the imported vehicles would not be allowed to circulate on the roads of exporting countries.
"Countries have to stop exporting vehicles that are no longer roadworthy, and fail environment and safety inspections while importing countries must adopt up-to-date regulations," said Rob de Jong, report author and Head of Transport at UNEP.
Vehicle emissions are a prime source of small particulates and nitrogen oxides, which cause urban air pollution. Globally, vehicles are responsible for 25 per cent of energy-related greenhouse gas emissions.
UNEP is calling on both exporting and importing countries to regulate the trade and eliminate a range of abuses. It stresses that a regulated trade can have several positive impacts, improving the lives of many people and boosting prosperity.
Landmark new rules
UNEP's report comes after 15 African countries announced strict new rules for vehicle emissions and fuel efficiency. The directives, issued by the Economic Community of West African States, with UNEP support, bar the import of light-duty vehicles more than five years old and aim to double the efficiency of cars by 2030.
The rules are a milestone in slashing greenhouse gas emissions in a region that is home to about 400 million people, where many vehicles are past their prime. The Gambia, for example, imports vehicles on average 18.8 years old, while a quarter of those imported by Nigeria are nearly 20 years old.
Africa is the ultimate destination for some 40 per cent of used light-duty vehicles, like the one owned by Peter Karanja Njuguna. He ferries passengers around Nairobi in an old 14-seat Nissan minibus pumping out exhaust fumes from dawn to dusk. He says he does not know the exact age of his vehicle but reckons it is between 10 and 15 years old. It cost $3,000 and anything newer would have been outside his budget. He says the catalytic converter, which contains platinum, was removed before it was exported.
"They remove those things that are not necessary for the way we use them here. They just leave the basic stuff," he explained. "It is cheapish to buy but expensive to maintain. But it pays for itself within two years and gives me an income."
Poor quality used vehicles can lead to more road accidents, which kill an estimated 1.25 million people each year. Africa has the world's highest road traffic fatality rates with 246,000 deaths occurring annually, a number projected to rise to 514,000 in 2030, according to the World Health Organization.
Improvements down the road
The issue of faulty vehicles is catching the attention of exporting countries. The Netherlands – one of the largest used vehicle exporters to Africa – studied used European vehicles being exported through their ports and found that many vehicles, mainly destined for West Africa, were between 16 and 20 years old, fell below European Union emission standards and did not have a valid roadworthiness certificate at the time of export. The Netherlands is developing policies to improve the quality of used vehicles while addressing the issue with other European countries.
UNEP's report also showed that countries, such as Morocco and Mauritius, that had implemented far-sighted policies gained access to high-tech vehicles, like hybrid and electric cars, at affordable prices.
It is time to end the illegal sanctions on Zimbabwe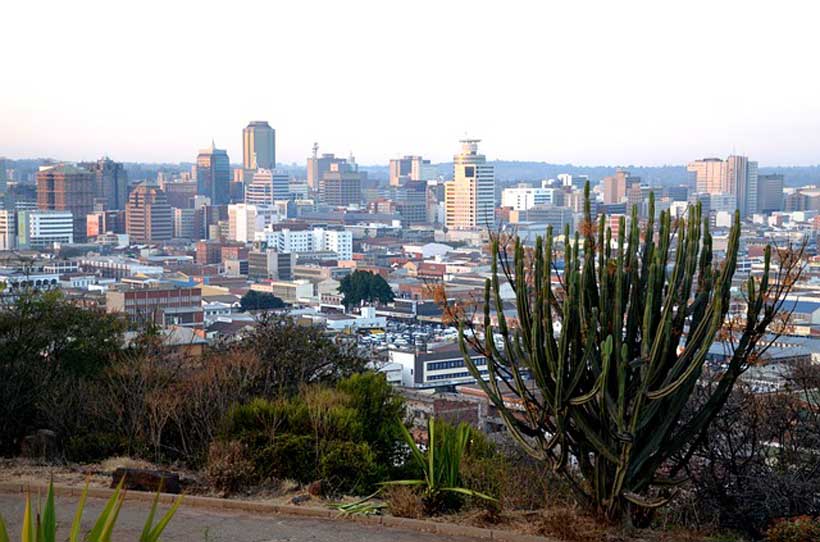 At the UN General Assembly (UNGA), African Leaders signalled to the West that it is high time to end the illegal sanctions that have been crippling Zimbabwe for over two decades.
The current Chairman of the African Union, South African President, Cyril Ramaphosa, led the call which was subsequently echoed and strongly endorsed by the Heads of State of Namibia, Kenya, Tanzania, Rwanda and others in their respective addresses to the General Assembly.
I am immensely grateful for this support. Indeed, it could not be more timely. Our African partners understand that a better Africa equals a better world. But, the continent is facing unprecedented challenges. Coronavirus has significantly exacerbated already existing health, economic and food-security challenges on a scale not seen for more than one hundred years. Sadly, for African nations, coronavirus is just one additional burden to be borne: on top of devastating droughts, locust infestations of biblical magnitude and relentless floods.
The West often expects so much from our nations, and world leaders often analyse us through the lens of their own success. But, in doing so they are only adding to the suffering of millions of Africans.
When President Emmerson Mnangagwa won the election in 2018, he pledged to bring about change, to forge a new relationship with the citizens of Zimbabwe and with the nations of the world.
In the face of endless criticism, we have made and we continue to make significant progress. Most recently, we achieved closure on the long-outstanding issue of compensation to farmers whose land was acquired during the Land Reform Programme of the late 90's and early 00's. The sum of US$ 3,5 billion, for improvements effected to the land prior to its acquisition, was agreed-upon by way of negotiations between government and the farmers.
Elsewhere, we repealed two antiquated laws (AIPPA and POSA). We passed a new Freedom of Information Act, and draft legislation to address the Constitutional requirement for an Independent Complaints Mechanism will shortly be tabled before Parliament. Other constitutional amendments designed to further modernise and open up government are already before Parliament.
The reformed Zimbabwe Anti-Corruption Commission has received global plaudits, with some notable and important arrests, including two sitting cabinet ministers. The "audit of the rich", currently being undertaken, is expected to yield further fruits of transparency and accountability.
We have also initiated the most ambitious set of privatisations in the history of Zimbabwe, with 43 of Zimbabwe's 107 state-owned enterprises earmarked for reform.
We know these reforms are essential if we are to show the world that we are changing our nation's trajectory. We want to be more open, to grow our economy, to strengthen our public services, to improve the lives of our citizens and we want to play a positive part in the globalised world.
We acknowledge that we still have a long way to go but we are resolute in our determination to modernise Zimbabwe. Even in the midst of the shattering economic impact of COVID-19, we are committed to the path of reform.
I believe the new Zimbabwe has shown sincerity in its willingness to compromise with the West. However, rather than less criticism and an easing of sanctions, we have in fact faced more pressure from the United States. Those who believe these so-called 'targeted' measures only hurt the rich and powerful, are profoundly mistaken. The UN recognises that economic sanctions have worsened existing inequalities. They have crippled our banking sector and have negatively impacted upon the performance of businesses both large and small. Our exclusion from lucrative trade benefits afforded under the Africa Growth and Opportunity Act (AGOA), in particular, is holding back our entrepreneurial potential.
Sanctions, and the enhanced country-risk factor they generate, have also made it close to impossible to attract meaningful foreign investors from the West. And a lack of foreign exchange continues to impinge on the very basics of economic life, from raw materials to life-saving drugs.
Our request to the West is very simple: end these sanctions, allow us to respond more comprehensively to the coronavirus pandemic and support us on our journey towards a new Zimbabwe. The desire to squeeze us into a corner serves only to maintain unjustified isolation from the West, to foster negative sentiment towards those who punish us and, most importantly, to perpetuate the suffering and privation endured by our already hard-pressed people.
A better Zimbabwe results in a better Africa and a better world.
It is time to end the illegal sanctions on Zimbabwe.
SADC, Zimbabwe and Sanctions
Reports suggest the South Africa Development Community (SADC) is growing increasingly impatient with President Mnangagwa's willingness to impose repressive measures. The speculation emerged in part because President Chakwera, the incoming SADC chair had left Zimbabwe after two days, even though he was meant to spend three days in the country. The suggestions were that SADC was considering sanctions on Zimbabwe. Conversely, there are reports that the SADC countries are pushing for the easing of Western sanctions. In 2001, the US and the EU have imposed sanctions on 141 individuals and around 60 companies. The sanctions relate to allegations of gross human rights abuses.
The Zimbabwean government claims the sanctions are hurting Zimbabwe and ordinary people, limiting its ability to gain lines of credit from international monetary institutions or attract foreign investments. The US-Zimbabwe Democracy and Economic Recovery Act (ZDERA), for example, prohibits American companies from working with companies and individuals on the sanction list. Failure to abide by the legislation has led to financial penalties as seen with the US government's decision in April 2019 to fine Standard Chartered bank $18 million for dealing with a sanctioned country.
The SADC and the Zimbabwean government assert that removing the sanctions would allow Zimbabwe to revamp its economy, as the country could attract foreign direct investment, which in turn would help the region by reducing the number of Zimbabweans searching for work but also encouraging greater economic development. One should not forget that for decades, Zimbabwe served as the region's breadbasket, something the Mnangagwa administration is keen to resurrect.
Political Outlook
The push to remove the sanctions comes despite growing authoritarianism in Zimbabwe. The government has introduced a host of policies to limit protests and demonstrations and punish those opposing it. It has also adopted measures aimed at countering increasing tensions within ZANU-PF.
In September, the government introduced the Patriot Act. The measure is meant to respond to a ZANU-PF claim that groups within Zimbabwe, primarily the MDC-Alliance, are not only reaching out to foreign governments but are concocting stories about factionalism within ZANU-PF. State Security Minister Owen Ncube has also spoken of attempts to smuggle guns into the country and establish violent militia groups aimed at destabilising the country and bring forth foreign intervention.
The Act speaks of "conduct aimed at undermining the country" under which Zimbabweans speaking to foreign governments without the express permission of the regime itself will face criminal sanctions. Conduct includes private correspondence and making false statements influencing foreign governments. The Act is likely to impact the opposition and human rights groups who often look to get support from a foreign government.
More of a concern to President Mnangagwa is internal tensions with ZANU-PF. For example, following the chaos in the Kwekwe Central constituency during primary elections on October 3, President Mnangagwa convened a special meeting with provincial executive members. There were youths, women, and war veterans' representatives. The President warned leaders against manipulating the ZANU-PF constitution by imposing preferred candidates through vote-buying. He also warned against attempts to use the Zimbabwe Electoral Commission voters' roll in conducting primary and district coordinating committees' elections. Important leaders in ZANU-PF have been expelled Cleveria Chizema and Tendai Savanhu, claiming they were causing divisions and factionalism in the party and province. The party also expelledKiller Zivhu because he called for a dialogue between First Lady Auxillia Mnangagwa and MDC-Alliance leader Nelson Chamisa's wife Sithokozile. It seems President Mnangagwa favours this method of asserting his will on the party, like those that show contrition are allowed to rejoin.
An additional concern for President Mnangagwa is unhappiness from the veterans regarding his plan to compensate white farmers for the 2000-2001 land reform program. President Mnangagwa's overture towards the white farmers involves either revoking the offer letters given to black farmers, resettled on the land formerly belonging to white farmers and if restitution proves impractical, the intention is to white farmers land elsewhere. Included in the package is $3.5bn in compensation "for infrastructure on the farms they lost". In September, a group of former fighters filed an application with the High Court against the measure.
The MDC-Alliance is facing several key challenges. First, since the death of Morgan Tsvangirai in 2018 from colon cancer, the group has been unable to challenge the ZANU-PF. Second, the opposition must be circumspect in criticising what is taking place in Zimbabwe as such action would sustain the sanction regime thus harming ordinary Zimbabwean. Consequently, the opposition must balance its actions: encourage demonstrations and opposition to the government while making sure ordinary Zimbabweans are not too affected further by the sanctions.
Economic Outlook
In 2018, the Zimbabwean government introduced the Transitional Stabilisation Programme, which included the re-introduction and stabilisation of the Zimbabwe dollar, rationalisation of the civil service to contain wages, and the foreign currency auction system. Interfuse within this program was controlling Zimbabwe's runaway inflation.
In September, the Securities and Exchange Commission of Zimbabwe (SECZ) issued a licence for the Victoria Falls Stock Exchange Limited. VFEX is a wholly-owned subsidiary of the Zimbabwe Stock Exchange. The purpose behind VFEX is to facilitate the inflow of hard currency to Zimbabwe. VFEX is currently finalising the listing and membership requirements, setting up of the trading and depository systems, modalities on the clearing and settlement of transactions. There are also discussions as to the listing bitcoin and other cryptocurrencies, depending on the digital asset issuers getting "regulatory approval." The SCEZ has yet to determine what are cryptocurrencies; they may follow the Nigerian example and classify cryptocurrencies as securities. Notably, over the last two years, the Zimbabwean Central Bank has shifted its position on cryptocurrencies. For example, in 2018 it banned Golix, Zimbabwe's largest cryptocurrency exchange to noting the value of digital currencies. The Bank may be seeing the potential for bitcoin mining in Zimbabwe, an endeavour that demands a tremendous amount of energy as seen in Ghana which opened Africa's first mining facility Ghana Dot Com.
The US/EU Aspect
Brian A. Nichols, the U.S. ambassador to Zimbabwe, who has had an interesting relationship with the Mnangagwa administration who at one point labelled him a thug, has spoken on how to improve US-Zimbabwean relations. This change could be related to rumours that the United States is hoping that Zimbabwe could help Mozambique deal with the Islamist insurgency raging in Cabo Delgado. The US Agency for International Development (USAid) will provide approximately US$60 million to the World Food Programme's Lean Season Food Assistance programme in Zimbabwe. The US Centres for Disease Control and Prevention currently has several experts working with the Zimbabwean authorities on healthcare issues.
The EU is less likely to publicly change its position on the sanctions, however, due to the persistent humanitarian crisis, the EU is unlikely to weaken its support for the country. The EU is in the midst of devising a new humanitarian budget as the 2014-2020 budget needs revision (the next budget is due in 2021). The EU would like to see more engagement from regional actors such as the SADC. Nevertheless, despite the imposition of sanctions, the EU's European Development Fund has continued to support Zimbabweans in three main areas: health, agriculture, and institution-building. This type of support is likely to do continue especially as the EU is showing greater interest in Mozambique due to the huge liquid gas field find and the insurgence in Cabo Delgado.
Summary
Zimbabwe is on the precipice of major changes, some of which are in its hands whereas others depend on the region and the world.
President Mnangagwa has introduced some structural reforms aimed at improving the state of the economy, which have slowed down the economic collapse, although the country is affected by the Covid-19 pandemic and the sanction regime.
It is presumptuous to assume President Mnangagwa is politically safe. He is facing pressure from within ZANU-PF. There is opposition within ZZANU-PF to some of his policies. He is also contending with pressure from a disorganised opposition, which is why he has introduced several new measures all aimed to secure his reign. These measures include weeding out potential threats from within the party and further weaken the opposition.
President Mnangagwa does enjoy some support from his neighbours whose priority is a stable Zimbabwe. There are concerns across the region about growing authoritarianism (including unhappiness with gross human rights violations) in Zimbabwe and a return to Mugabe-style rule. However, the key to many in the region is economics. In other words, there is a belief that by ending Zimbabwe's economic woes, stability and democracy would take hold. This is why there seems to be regional support for the easing, ideally lifting of sanctions. It is likely the SADC is likely to explore. The SADC may find receptive ears in Washington and Brussels who see great value in Zimbabwe, as both are concerned with the increased Chinese presence in Southern Africa.