Re-Negotiating Apartheid in 21st century's South Africa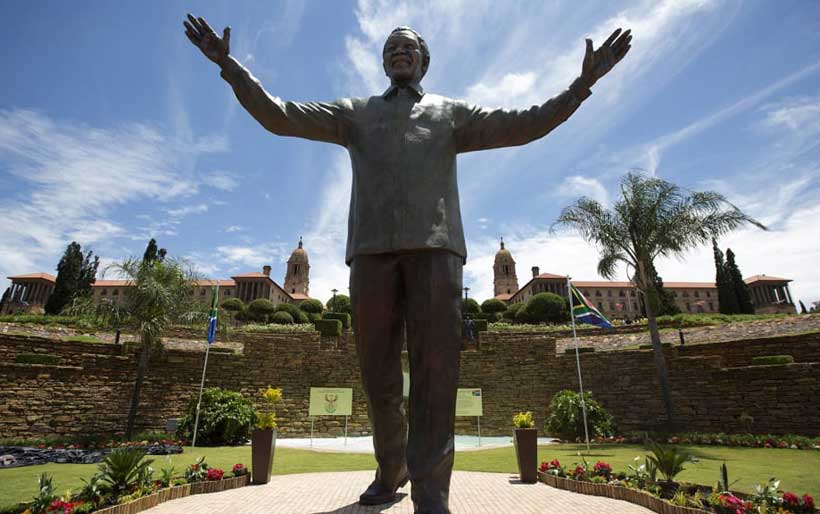 Introduction to the Idea of Apartheid
'Apartheid' or Apartness is the term used in Afrikaans and Dutch languages. It is the name given to separating people by Race, with reference to where you live, where you work, where you go to school, what mode of transport you use and where you die. This policy was introduced by the National Party (NP) in 1948 and it continued until 1994 when the 1st all-race elections were held. In the 1980s, the system of Apartheid was considered so entrenched that international observers predicted South Africa can't have a democratic polity without a civil war. But negotiations between ANC led by Nelson Mandela and NP led by De Klerk gave us a compromised solution with a truly democratic constitution. But Apartheid was not just for these 46 years as segregation of blacks from the whites existed ever since the Dutch 1st landed in South Africa in 1652.
The demography of South Africa is quite interesting as South Africa had 3/4th of Blacks, Africans, Colored and even Indians who were taken there for work and they settled there. The whites were a small minority who controlled all political power in pre-Democratic South Africa and enjoyed considerable economic success. These whites were Dutch descended Afrikaners and the British descended English speakers. The history also plays a part in making South Africa a region of Apartheid as this mere refueling and trading post at Cape of Good Hope of the Dutch and British will soon become the richest region of Africa. Diamonds were discovered at Kimberly and world's largest Gold reserves were discovered near Johannesburg. A combination of factors like diversity, longevity, power and wealth created the factors which led to the inception of Apartheid.
The causes of Apartheid are of two types-Real & Immediate causes. The Real cause was white business owners wanted to make sure they make unparalleled profits by using a massive lowly paid African workforce. White settlers wanted protection from competition in jobs and businesses from African workers and producers. This elaborate system helped them to preserve their lead. The Immediate cause of the war needs to be understood in the context of the 2nd World War. South Africa manufacturing sectors and factories boomed in this period. White males were predominantly working for the military and so factories needed to be staffed with women and African male workers in even semi-skilled and skilled jobs. These skilled jobs were denied to them until the 2nd world war and hence the white electorate was getting skeptical about increased black competition for jobs. Secondly, in War times Police and internal law enforcement agencies could not regulate passes of Africans and regulate their movement in the cities. So Racial lines between the white and black started getting blurred. Thirdly, Whites were outnumbered in the cities for the 1st time in the history of South Africa. The rural populace started migrating to the cities due to increased job opportunities, aspirations of a better future and as famines hit the countryside. Fourthly, African workers working in the industries increased by 70% at this time and the number of women workers increased by 50%. After the 2nd world war, Africans constituted 50% of the industrial workforce for the 1st time in the country's history. This was looked like a threat by the white populace. Fifthly, ANC started becoming very militant in this period as they decided that their days of pleas, prayers and petitions were over as their dialogue and faith in the British crown did not bring any credible results. They decided to shift to radical methods to give wings to their aspirations.
The immediate causes were viewed as threats by the white populace so both the UP (United Party) and NP campaigned for solving the problems of blacks. The Nationalist Party won the elections in 1948 in spite of the fact they won fewer votes due to a constitutional provision of greater rural representation. They found a legislative route to drive through reforms by announcing Influx control in South Africa. Apartheid was described to the world as a social experiment to build a new model. It was designed to fulfil the tripartite objectives of NP which are Economic Growth, maintenance of white supremacy and reduction of African protests.
How Apartheid was implemented
The NP felt their mandate as a call for 'white supremacy now and always' and started building an intricate system by a complex mixture of laws where everything in the lives of South Africans were determined by Race. The country became a police state for most of the populace and the mechanisms of laws were truly breathtaking. We will look at some of them to get a fair idea about this arrangement.
The Population Registration Act, 1950 which provided the crux of all subsequent legislation as it divided the people into White, Colored, Natives (Bantu) and Indians. The massive population registrar was created for everyone and identity cards were issued with the assigned race of the individual. This was the bedrock legislation laying down a rigid racial classification and identification mechanism which will govern your access to rights and legal remedies. The Abolition of Passes and Coordination of Documents Act of 1952 was created to standardize the requirement of passes for Africans. Regional Pass documents which were known as Reference books were made mandatory to be carried by everyone in person at all times. The Prohibition of Mixed Marriages Act, 1949 prohibited marriages between whites and other communities. The Immortality Act of 1950 banned Sexual relations between Whites and other communities. The Group Areas Act, 1950 gave the government the power to regulate land ownership and occupations on the basis of race. It gave the government all the necessary ammunition needed to divide all of South Africa. The Reservation of Separate Amenities Act, 1953 stated all races should have separate public facilities like toilets, parks and beaches and the infamous Apartheid Signboards were erected under this act. The Native labour Act, 1953 banned trade Unions for labourers and their Right to Strike.
The most dangerous piece of legislation was The Bantu Education Act of 1953 which had long-term devastating consequences on the future of South Africans. The idea was to teach Africans their Cultural Heritage and give them the necessary skill sets as per their opportunities in life. The school curriculum was tailor-made to fit the demands of economic life for only Africans in South Africa. The objectives of Bantu education was to provide some skills for Africans to make them effective instruments in the labour markets. Secondly, it aimed to solve problems of poverty and unemployment as unemployed black youths were becoming militant and espousing violence on the streets. Thirdly, this system they hoped will make the Africans hate their own cultures and regard the Europeans as prophets to save them barbaric cultures. They will be true symbols of "Black Skin with White Masks. "The consequences of Bantu Education were as follows. At first, Bantu education institutionalized Apartheid culture and ideology and formalized myopic curriculum, unqualified teachers and resources hungry schools for Africans. Secondly, Instructions in Mother Tongues had two impacts as when they reached higher classes
a)They could not understand mathematical and other technical aspects due to poor grip on English Languages.
b)South Africa is a diverse country with multiple mother tongues so instructions in mother tongues helped in exposing ethnic fault lines between these communities.
The most painful aspect of Bantu Education is it turned out to be an instrument of oppression instead of its emancipatory abilities.
The 21st Century South Africa
"Never, never and never again shall it be that this beautiful land will again experience the oppression of one by another and suffer the indignity of being the skunk of the world. Let Freedom Reign. The Sun shall never set on so glorious a human achievement."-Nelson Mandela's Inauguration speech in 1994
These were the words of Nelson Mandela, the 1st Black President of South Africa. When South Africa truly elected in a truly democratic election. The country was brimming with optimism at this time and everyone looked forward with hope towards a glorious future. It has been more than 25 years since that time but the country remains deeply segregated.
The Apartheid Era segregation of cities continues as all the major cities have most prime locations occupied by the Whites as the government could not re-distribute land as per the negotiated settlement which ANC & Nationalist Party had decided in the 1990s. All the prime locations of Johannesburg, Pretoria, Cape Town, and Durban are still occupied by the minority whites. They make up the top 5% or most rich people in the populace and the areas they live have all best houses, best amenities, best hospitals and facilities which can happily be compared with any western European countries. If you move outside, you see millions of people living in makeshift camps even without the bare minimum facilities. Khayelitsha in Cape Town is the home of the biggest informal settlements and is a fast-growing city with a population of over 1 million. But as most people live outside the city in shabby conditions the unemployment rates are 50% and the crime rates are very high.
The World Bank Report (May 2018) also testifies the fact South Africa remains the most economically unequal country in the world. The Nelson Mandela introduced RDP (Reconstruction & Development Program) is the biggest state-led Housing Development project in the world. It has seen more than 3.6 million new homes built free of charge for people having annual income less than 3500 Rand (£200). But RDP Program has certain demerits like reinforcing spatial apartheid as these houses were constructed outside the cities where the Africans already lived. These zones were de-linked from the core areas of the cities through Apartheid era natural and artificial barriers. Secondly, RDP houses are allotted after a painful waiting period of 10-15 years if you are not well connected to the government. Thirdly, RDP houses are single-storied arranged in boring repetitive rows and the inhabitants are forbidden from engaging in Trade from those flats. Fourthly, as these houses are built fast and cheaply sometimes they even fall down and they look a lot like open-air prisons.
The education sector was badly affected by Bantu education System and even in a post-Apartheid South Africa, the impacts continue to haunt them. Many Non-white South Africans have to pay the black tax which means supporting their unemployed parents, grandparents and paying fees for their siblings. This decreases their abilities to dream larger goals in life.An OECD's Report showed that after six years of schooling, 27% of black South African students still could not read.
Corruption: – Corruption has been a huge factor for South Africa as Jacob Zuma presidency was tainted with the ugly marks of corruption. World Bank reports declared South Africa as the most corrupt country in the world in 2018.
Indicators:-The Official unemployment rate is around 28% and most of the wealth is concentrated in the hands of the whites. 10% of the white population owns 90% of the national wealth and 80% of the black South Africans owns nothing at all. But the number of Black Asian and mixed-race millionaires increased by leaps and bounds to 17300 as per New World Wealth consultancy firm. But all of them had one thing in common which is lucrative ties with the government. The number of the Black middle class has also proliferated to 4.2 million as according to estimates from the 'University of Cape Town.'14% of the Populace of South Africa still lives in informal settlements and the backlog of RDP houses have reached 2.1 million in 2018.
Entrepreneurship:-More Business firms are closing down than opening as per estimates of London Business School and only 2.5% of firms have been established in 3.5 years. The odds of being a black entrepreneur are not in your favour.
HIV:-South Africa's 19% of the population is infected by HIV. Thabo Mbeki's government (1999-2008) was the complete denials government who refused to believe South Africa's HIV rates and even went to an extent to ban antiretroviral drugs which pushed thousands of South Africans towards death. The situation has improved after Mbeki with efforts of the Ministry of Health and NGOs like Treatment for Action. But more needs to be done to address the social cause of the disease.
Poverty & Underdevelopment:-The National debt has ballooned seven times since 1994.ANC development plans reinforced the rural-urban divide by focusing on development in urban spaces.
Land Control:-So Nelson Mandela tried to redistribute land by using the 'Willing-Seller and willing buyer model'. This model failed miserably as only 10% of the white-owned land could be returned back to the black farmers'. This even creates problems for black entrepreneurs as they have very less property to procure loans by using the property as collateral. White Farmers control an estimated 73% of the farmlands today. South Africa could not implement any radical policies to mitigate rural poverty by redistributing lands without compensation due to fear spooking markets, down-gradation from international credit agencies and pressure from the USA.
The Way Forward-Towards a Bright Future for the Rainbow Nation
"Mandela may have postponed Revolution but for how much longer is the question."-Henrich Wolff, a local architect of South Africa
South Africa's problems have been created by more than 300 years of systematic Racism and historical injustice on behalf of the blacks. But some policy decisions, the current style of governance and normalization of corruption which are post-1994 phenomenon have sought to take the country backwards by a few decades. South Africa is a unique case in point where we cannot implement a one size fits all policy as Whites and Non-whites have stark inequalities. So we need to develop a model which helps in achieving equity.
Some Improvements which can be implemented to make South Africa an egalitarian society are:-
At first, Affordable Housing solutions can be game-changer and Johannesburg has already started implementing it. In this scheme, private developers are legally bound to reserve 30% of their houses and provide them at affordable rates. This will help in making the city inclusive and breaking the Spatial apartheid of the cities. Secondly, RDP needs to plan and then implemented.RDP needs to convert into a smart city project where houses will be better organized properly with more commercial spaces. The government has to increase incentives for living at the RDP houses. Thirdly, informal settlements need to be made more livable by using various projects like VPUU (Violence Prevention through Urban Upgrading program). This project which is being implemented in Cape Town can really help in improving basic minimum infrastructure, lowering crime rates. This project uses community-based participation to improve streets and places. Fourthly, the government has to bold policy measures by implementing land ceiling acts. This needs to be done in a much-planned manner to avoid Zimbabwe's case of giving farmlands to farmers without necessary knowhow of commercial farming. Fifthly, the government needs to scrap the PIA (Protection of Information) Act and bring more robust legislation to increase transparency and accountability of the government. Sixthly, the government needs to improve health and education indicators of the populace by aggressively spending on these two sectors. These sectors demand a bit of patience and perseverance as significant development takes time but they are very important in propelling South African economy and improving human development parameters. A consultancy firm can be engaged to give properly focused ideas of governance intervention at the specific levels and here South Africa can learn from the Government of Haryana's 'Saksham Haryana' Program. Seventhly, the government of South Africa needs to develop a dual-track strategy to deal with HIV which will have to look at both the social and medical causes of the epidemic. Eighthly, the government needs to abolish private militias (Police) which the rich use for their protection and enforce uniform policing's standards across the country.
Whenever a small developing country starts treading on the path of development it faces numerous challenges on its way to fulfilling the mammoth aspirations of its population. South Africa is a unique case as it has suffered from systematic repression and oppression and hence the government needs to put greater efforts to make country livable, human and more inclusive for all.
Criticism Highlights Russia's Media Weakness in Africa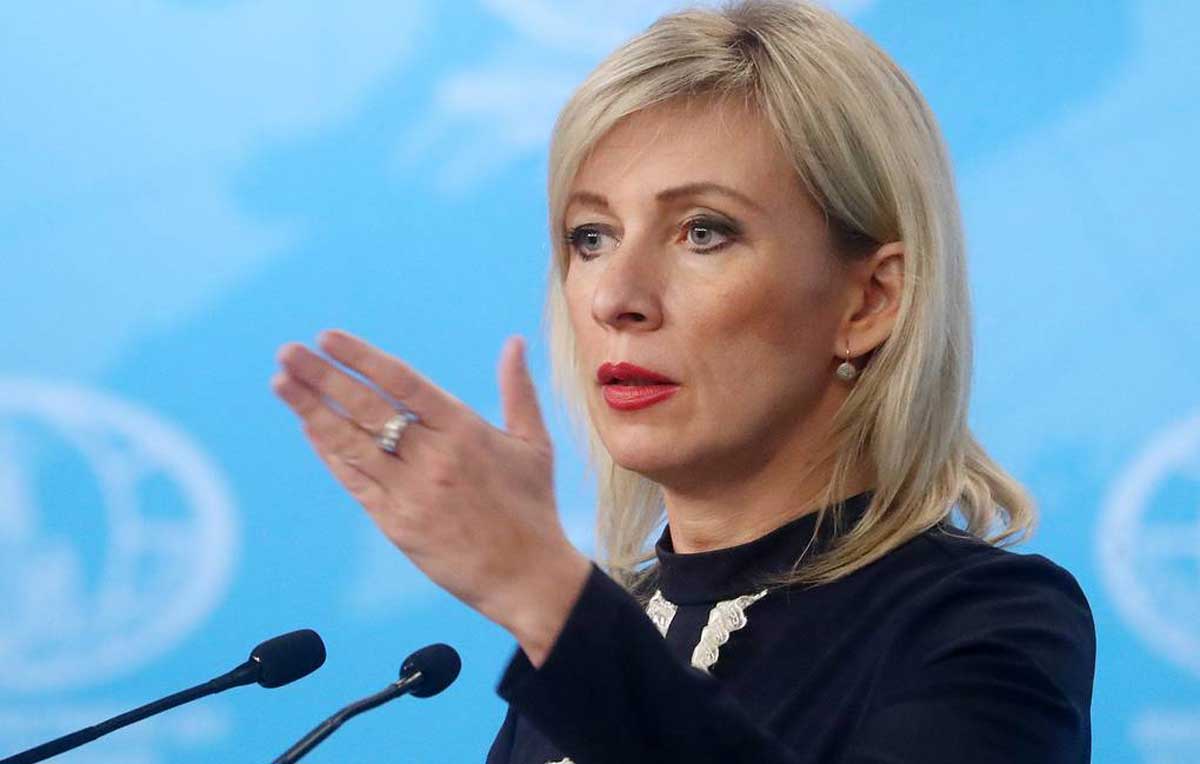 In her weekly media briefing July 23, Foreign Ministry Spokeswoman Maria Zakharova criticized United States support for educational programs, media and NGOs in Africa. In addition, Zakharova said "the allocation of grants fits into the White House's efforts to promote the idea that there is no alternative to Western concepts regarding state governance and the imposition of alien values on sovereign states, and this represents another manifestation of neo-colonialism and an element of covertly formalizing inequality in the overall system of international ties."
Russia's position as contained in her briefing is available on the official website, and part of which is quoted here: "We have no choice but to comment and explain why we perceive this as Washington's striving to eliminate the favorable regional socio-political background with regard to Russia that became particularly obvious following the Russia-Africa Summit in Sochi in October 2019.
It appears that the United States is deliberately encouraging anti-Russia publications in some African media outlets and is trying to portray Russia as a destabilizing force. We are confident that such methods of unfair competition and misinformation show that there is no hard evidence confirming the so-called Russian policy of propaganda and misinformation, and this is also the consequence of weak US approaches in the field of public diplomacy."
That well-said of the United States, it is equally important to note that since the Soviet collapse in 1991, the question of media representation both ways, in Russia and in Africa, has attracted unprecedented concern and discussions. Over the years, nearly 30 years after the Soviet era, Russia has not encouraged African media, especially those from south of Sahara, to operate in the Russian Federation.
On the other hand, Russian media resources are largely far from eminent in Africa, and these include the media conglomerate popularly referred to as Rossiya Sevogdnya (RIA Novosti, Voice of Russia, Sputnik News and Russia Today), TASS News Agency and Interfax Information Service. These are powerful and reputable Russian brands, compared to most well-known Western and European media organizations operate in and cooperate with Africa.
Even not quite long, that was in November 2018, the State Duma, the lower house of parliamentarians, called for an increased Russian media presence in African countries, while Russia has closed its doors in offering opportunities for Africa media representation in the Russian Federation.
During the meeting organized to brainstorm for fresh views and ideas on the current Russia-African relations, State Duma Chairman Vyacheslav Volodin told Ambassadors from African countries: "it is necessary to take certain steps together for the Russian media to work on the African continent."
"You know that the Russian media provide broadcasting in various languages, they work in many countries, although it is certainly impossible to compare this presence with the presence of the media of the United States, United Kingdom and Germany," Volodin said, and promised that the State Duma would create the necessary legal basis for this long-term media cooperation.
Experts say that neither Russia has an African media face nor Africa has a Russian media face. Thus, in the absence of suitable alternative sources, African political leaders and corporate business directors depend on western media reports about developments in Russia and from the developed world.
Interestingly, the Russian Foreign Ministry's Information and Press Department has accredited media from Latin America, the United States, Europe and Asian countries, and only two African media came from the Maghreb region (Morocco and Egypt) in North Africa.

The official information presented during the first Russia-Africa Summit, held in October 2019, explicitly showed the degree of priority given to African media. Some 300 media bureaus from 60 countries are currently operating in Russia, including 800 foreign correspondents while there are only two African news bureaus from Egypt and Morocco, according to Artem Kozhin, who represented the Russian Foreign Ministry's Information and Press Department, at the panel discussion on media.

According to his interpretation, this extremely low representation of African media hardly meets the level of current dynamically developing relations between Russia and Africa. "We invite all interested parties to open news bureaus and expand media cooperation with Russia," Kozhin said at the gathering, inviting Africa media to Moscow.
Nearly all the panelists noted precisely that western media dominates in Africa. "Often times, unique news offerings created by the Russian media simply do not make to the users and viewers in many regions, including Africa. Evidently, this vacuum gets filled with one-sided information from other players in the media market. This information can be biased, or outright hostile towards Russia and residents of other countries," said Mikhail Bogdanov, Deputy Minister of Foreign Affairs of the Russian Federation and Special Presidential Representative for the Middle East and Africa.
During the Russia-Africa Summit, Professor Alexey Vasiliev, the first appointed Special Representative of Russian President for Relations with Africa (2006-2011) and currently the Head of the Center for African and Arab Studies at the Peoples' Friendship University of Russia (2013-2020), told the audience there in Sochi: "Africa is largely unaware of Russia, since African media mainly consumes information the Western media sources and then replicates them. And all the fake news, the Rusophobia and anti-Russian propaganda, spread by the western media, are repeated in the African media."

"Measures are needed to enable us to better understand each other," suggested Professor Vasiliev, who regularly advises the Presidential Administration, the Government of the Russian Federation, both chambers of the Federal Assembly, and the Russian Foreign Ministry.
Some experts have consistently argued that Russia has discriminated against the media from sub-Saharan Africa. That trend remains unchanged even after the first Russia-Africa Summit, held in Sochi with the primary aim of helping identify new areas and forms of cooperation, put forward promising initiatives that would bring collaboration between Russia and Africa to a qualitatively new level and contribute to strengthening multifaceted cooperation between the two regions.
Let that be the acceptable case, but both Russia and Africa have basic questions that still need quick answers. The questions raised at the panel discussion on media at the Russia-Africa gathering: What issues are currently encountered in the formation of the modern media landscape? What role does the media play in Russian-African relations? What are the prospects for collaboration in the information sphere? What needs to be done to develop a Russian media agenda in Africa? What is the role and place of Russia in the information space of Africa today? What role can African media play in promoting further Russia's image in Africa?
In practical terms, the highly successful spade-work was the first Russia-Africa Summit. The Russian Ministry of Foreign Affairs has to layout some new mechanisms and adopt a more favorable approach that could readily attract African media to operate in the Russian Federation.
Russia and Africa need to examine every sphere based on shared partnership interests and redefine practical approach to realizing whatever plans on media cooperation. Media and NGOs, as instruments for improving adequately public knowledge, especially on developments and emerging opportunities, have not been persuaded to match the desired future objectives and policy goals.

The stark reality is that Russia needs Africa media and Africa needs Russian media, in order for them to enlighten ties in the economic spheres, to promote a better understanding among African elites and the middle class through media reports. The African middle class is twice Russia's population and almost the size the population of United States. According to UN forecasts, the Africa's middle class, constitutes a very huge vibrant information-consuming market, will exceed 350 million by 2025.
Professor Vladimir Shubin, the former Deputy Director of the Institute for African Studies, explained in an interview with me that political relations between Russia and Africa as well as the economic cooperation would continue to attract more and more academic discussions. Such scholarly contributions, in essence, would help deepen understanding of the problems that impede building solid relationship or partnership with Russia.
In order to maintain this relationship, both Russia and Africa have to pay high attention to and take significant steps in promoting their achievements and highlighting the most development needs in a comprehensive way for mutual benefits using appropriately the media, according to Professor Shubin.

"African leaders do their best in developing bilateral relations," he added. "Truly and passionately, they come to Russia more often than ten years ago, but a lot still has to be done; both Russian and African media, in this case, have a huge role to play."

Perhaps, one of the reasons why some African leaders appear to have "written off" Russia has been lack of adequate information about Russia, or rather plenty of distorted information they have received from the Western media coverage of Russia, Professor Shubin concluded.
"Russian media write very little about Africa, what is going on there, what are the social and political dynamics in different parts of the continent. Media and NGOs should make big efforts to increase the level of mutual knowledge, which can stimulate interest for each other and lead to increased economic interaction as well," said Fyodor Lukyanov, Editor-in-Chief of the Journal 'Russia in Global Affairs' and also the Chairman of the State Council on Foreign and Defense Policy.
"To a certain extent," Lukyanov said, "the intensification of non-political contacts may contribute to increased interest. But in Russia's case, the main drivers of any cooperation are more traditional rather than political interests of the state and economic interests of big companies. Soft power has never been on a strong side of Russian policy in the post-Soviet era."
Similarly, Bunn Nagara, a Senior Fellow of the Institute of Strategic and International Studies, member of the Valdai Discussion Club, has observed that "Russian businesses face a number of challenges. First, there is little information available internationally about the opportunities and possibilities for partnerships between Russian and foreign businesses."

"Russia is a large country spanning both Europe and Asia. So, it can do much to bring Asian and European business linkages together and build on them. Better public relations and improved information dissemination are very important. To do this, it needs to do more in spreading more and better information about its achievements, the progress so far, its future plans, and the opportunities available," Bunn Nagara said.

Early October 2019, the Valdai Discussion Club released an ebook titled "Russia's Return to Africa: Strategy and Prospects" jointly or collectively authored by Vadim Balytnikov, Oleg Barabanov, Andrei Yemelyanov, Dmitry Poletaev, Igor Sid and Natalia Zaiser.

The Valdai Discussion Club was established in 2004, with a goal is to promote dialogue between Russian and international intellectual elite, and to make an independent, unbiased scientific analysis of political, economic and social events in Russia and the rest of the world.

The authors explicitly suggested the need to take steps in countering Western anti-Russia clichés that are spreading in Africa and shaping a narrative whereby only dictators and outcast partner with Russians. Therefore, efforts to improve Russia's image must target not only the continent's elite, but also a broader public opinion. It would be advisable to create and develop appropriate media tools to this effect.

Media and NGOs, working with the civil society, have to support official efforts in pushing for building a positive image and in strengthening diplomacy. Displaying an attentive and caring attitude towards the African diaspora in Russia, the key objective is to overcome racist stereotypes that persist in marginal segments of Russian society. Helping highly qualified educated African migrants to integrate through employment. This will, in addition, showcase and shape public opinion about Africa in the Russian Federation.

According to the authors, building a more and consistent positive public opinion within Russia and Africa should be considered extremely important at this stage of relations between Russia and Africa. Should Russia assist other countries for political purposes only? Will the recipient countries be willing to lend Russia their political support, and can they be trusted? Should Russia build its partnerships exclusively based on the principle of economic expediency?

The authors wrote: "Russia will have to answer these questions as it moves towards implementing its African strategy. Its experience in working with public opinion and governments across Eurasia to shape public perceptions will come in handy in Africa."
In the context of these existing challenges, leaders on both sides have to draw a roadmap. Inside Africa, most Africans have had enough of all these public discussions. The time has come to make progressive changes to the current approach, create a new outlook or simply call it "media facelift" instead of maintaining the old status quo. It therefore means taking concrete practical steps toward an effective media cooperation, this will substantially not only broaden but deepen two-way understanding of current developments in Russia and in Africa.
The irreversible fact is that there is the need to have an informed African society, and this has to be done largely, systematically and necessarily through the media. Africa has the largest number of young people, who look at the world with open eyes and are ready for cooperation with partner countries. This is a good opportunity to inform the young generation, bring them together through knowledge from Russia, Eurasia, and Africa.
Moscow hosted the first Russia-Africa Public Forum in October 2018, most of the issues emerging from there and diverse opinions expressed at that gathering are useful for improving current relationship. As already known, Russia has a long-time relationship with Africa. Russia and Africa have to make that mutual desire to step up cooperation in all areas including social spheres and public outreach diplomacy. In this connection, it requires complete understanding, necessary primary support for new initiatives and, as always reiterated, commitment to dynamic work to expand traditionally friendly relations with Africa.
For 25 Years, At Least, CPLP Exists by Its Historical Name
In Luanda, capital of Angola, hosted the 13th Conference of Heads of State and Government of the Community of Portuguese Speaking Countries (CPLP) with the key objective of reviewing the historical past and discussing effective pathways for the future. Through its history, the CPLP has largely been known as an organization, besides that, much has been shrewd away from public domain including its development processes, collective challenges and achievements, and impact on global scene.
In mid-July, Angola hosted the conference under the theme: "Building and Strengthening a Common and Sustainable Future" and the theme, without doubts, highlights the importance of building a common and sustainable future that promotes sustainable development and the effective improvement of the population's quality of life.
During the conference, as expected, the heads of state and government had the opportunity to discuss relevant issues for the respective countries and establish a cooperation framework in line with the current international situation. A number of representatives also had the chance to address the strategic views for the organization.
According to reports, Angola takes over the presidency of the organization for the next two years (2021-2023). As the host of the 13th conference, at the same time, marks the celebration of the 25th anniversary of the founding of the CPLP organization, Angolan President João Lourenço, delivered his welcome and closing addresses full of all diplomatic niceties, reminding detailing the primary objectives and vividly itemizing various tasks as the way forward into the future.
Monitoring those issues, as contained in his speech, sparked off one significant proposal. President Lourenço launched the challenge of creating an investment bank for the Community of Portuguese Language Countries (CPLP). "We can be a relevant economic force if we work for this we have left the challenge of starting to think about the pertinence and feasibility of creating a CPLP Investment Bank."
According to his analysis, belated though, the creation of this potential bank is in line with the intention to include a new economic and business pillar, one of the priorities of the Angolan CPLP presidency.
President of the Business Confederation of the Community of Portuguese-Language Countries (CE-CPLP), Salimo Abdula, explained that it was with "satisfaction" that he had heard the announcement from Angola's President, João Lourenço, about fortification plans for an economic pillar among the members of the ornization.
"We want to congratulate Angola," Abdula said. "We know that it wants to invest in a fourth pillar – the economic one, and business cooperation. This is exactly what the Business Confederation of the CPLP (CE-CPLP) has been developing for years," he said, adding that the idea of creating an investment bank, as proposed by President Lourenço in his inaugural speech as holder of the presidency, "is welcome, it is in fact a project that the Business Confederation has been developing for some time."
Abdula, who comes from Mozambique, recalled that in 2014, there was a conference in Lisbon attended by representatives of central and commercial banks from almost all CPLP member states, "under the coordination and leadership of the Confederation, with the aim of studying an investment or development bank, which could support the integration of companies and not only, but also the needs for investment in infrastructure in a large part of the countries" mainly in Portuguese-language countries in Africa.
While acknowledging that this type of project is complex and takes time to implement, Abdula noted that the Confederation had, at the time, made a proposal for the CPLP to go ahead and create such a bank. "That was during the East Timor presidency, in 2014," he recalled. It took some time to respond but, when it did, it gave a positive response, yet to date nothing has moved forward. The CE-CPLP did not, however, give up on the idea, according to Abdula.
"We have indeed consulted some states about what type of bank would be acceptable, whether with mixed capital or public capital, and the trend is towards mixed capital, that is public and private," he said, explaining further that it would thus be "a bank with less political interference, with a more impartial governance, in order to ensure the interests of all countries across the board."
More recently, the Confederation took up the issue again, at a business summit it organized in May in Malabo, capital of Equatorial Guinea, a CPLP member since 2014, which Abdula noted was attended by some political leaders. According to the Confederation President, "there was a positive manifestation from the government of Equatorial Guinea that it would look at this project" and several commercial banks have showed interest in this project.
Taking his turn at the conference, Portugal's Prime Minister António Costa discussed, at length, the agreement on free movement within the Community of Portuguese-Language Countries (CPLP) and offered an assurance that parliament will ratify at the beginning of the next legislative session in September.
"The government is thus making an immediate priority of the parliamentary ratification of this agreement as well as the respective legislative framework on free movement and on academic qualifications. As soon as the work of the Portuguese parliament reopens, we will present this agreement for ratification and also the legislative framework that will allow for speeding up both the circulation and recognition of (academic) qualifications, because this is fundamental to people's lives," Costa told the conference gathering.
Costa then referred to problems that have existed in the past between Portuguese-language countries, such as Portugal and Brazil. "With this agreement, we will not again have the crisis of Brazilian dentists in Portugal (as in the 1980s), or, more recently, of Portuguese engineers in Brazil," he said, referring to two situations where there was no mutual recognition of qualifications. Costa then moved to temper expectations, saying that the framework agreement on free movement "still requires development" and further diplomatic work.
Prime Minister of São Tomé and Principé Jorge Bom Jesus also comment positively on the mobility agreement will create a great space for movement and will allow movement within the CPLP. "We have to join forces to find new solutions to old structural problems, particularly from an economic point of view," he said.
It is necessary for bilateral meetings to discuss cooperation, share several economic dossiers, debt, investments in the areas of energy, agriculture, industry, human resources and other strategic investments, Jorge Bom Jesus said and added "These are precisely for us to join forces and face the problems because they are common, which is why the solutions also have to be common."
For many delegates, the conference is a platform to express primarily their views and reiterated vehemently the huge untapped potentials among the members. Portuguese-Mozambican businessman Paulo Oliveira said by illustrating the fact that the Community of Portuguese Language Countries (CPLP) is a house where you must apply for a permit to go from the bedroom to the kitchen, to illustrate barriers to investment. "The way of approach is completely different from one country to another, within the CPLP, and this, sometimes delays investment that could be carried out in a faster way," he stressed.
As a further indication of optimism, Paulo Oliveira frankly believes opening of borders to greater mobility should be gradual – without throwing the doors wide open – with businesspeople, students and cultural agents in the front line. In his argument, it is necessary to take additional collaborative efforts towards shaping business development among the members. For example, in order to enhance investments in this organization, a common CPLP visa for business people and specialized labor would be a possible mechanism. In practice, all countries have things to offer if there is a different kind of mobility.
In an interview with Portuguese News Agency Lusa in Lisbon ahead of the conference, Portugal's Foreign Minister Augusto Santos Silva indicated that Portugal expected what he described as "firmest and most absolute solidarity" from all member states of the Community of Portuguese Language Countries (CPLP) over the situation in Cabo Delgado in Mozambique.
Asked about a strengthening of multilateral cooperation under the CPLP, the head of Portuguese diplomacy was more cautious, but noted that there are missions from Portugal and other countries underway as well as from organizations such as the European Union and the Southern African Development Community (SADC), to help with security in Mozambique.
The conference, however, saw some progressive steps. The members signed an Agreement on Mobility and on Economic and Investment Cooperation.
The agreement on mobility establishes a "framework for cooperation" among all member states in a "flexible and variable" manner and, in practice, covers all citizens. Member states are offered range of solutions enabling them to take on "mobility commitments in a progressive manner with differentiated levels of integration", taking account of their own internal specificities in their political, social and administrative dimensions.
In this context, the "freedom in the choice of the mobility modalities, of the categories of persons covered" as well as of the countries of the community with which they wish to establish partnerships. For two decades, the question on facilitating movement has been discussed consistently among the members without any concrete decision. Strengthening economic cooperation is another thorny question still on the table.
During the conference, Namibia's President Hage Geingob commended Portuguese-speaking countries for their effort to open up borders to foster economic co-operation and hails Lusophone unity necessary for pursuing their multifaceted ambitions. He said the agreement on mobility among CPLP member states that "is an important step in making sure that our borders remain open to strengthen and promote business and economic relations in times of the pandemic."
President Geingob added explicitly that, "As observer states, we join hands with CPLP members to strengthen our local, regional and global governance architecture. The values of international cooperation and multilateralism that underpin the CPLP are fundamental for the promotion and strengthening of peace and security and socio-economic development. The equality of all states cannot be over-emphasized, as stipulated in the Charter of the United Nations. Let us, therefore, continue to treasure the unity of our nations, a unity forged in blood and defined by kinship."
President of the Republic of Cabo Verde, Jorge Carlos de Almeida Fonseca, praised the political and diplomatic coordination in improving the assertion of CPLP countries in the international arena, reiterated its commitment to strengthening solidarity and cooperation aimed at ensuring the economic and social development of the peoples.
In short communique referred to as the "Luanda Declaration" signed by the Heads of State and Government and their representatives at the end of the 13th CPLP Conference, the participants reiterated their commitment to peace and harmony, the rule of law, democracy, human rights and social justice.
The leaders welcomed the choice of the motto "Building and strengthening a common and sustainable future" for the event and pledged to promote political dialogue, exchange of experiences and cooperation, with a view to enhancing the achievements of the CPLP in all areas.
As considered an additional challenge to the fulfillment of the 2030 Agenda and the Sustainable Development Goals within the community, expressed regret at multiple factors hindering this development process. The CPLP reiterated the need to build public policies aimed at creating the necessary infrastructure to democratize access to new technologies, promoting training and education suitable for their use.
The Heads of State and Government decided to increase multilateral action in terms of capacity building, sharing of experiences, networking initiatives and development of partnerships, within the scope of promoting trade and investment aimed to preserve and create decent jobs, income and productive capacity.
They reiterated the importance of progressively integrating economic cooperation into the general objectives of the CPLP, as well as the consolidation of a multilateral community agenda for the sector, with a view to contributing to the economic and social development of the member states.
They adopted the Mobility Agreement between member states, an instrument that aims to effectively, contribute to greater circulation within the community, to increase cooperation relations in all areas and to promote the feeling of belonging to the CPLP.
Attended the ceremony also the Presidents Cabo Verde Jorge Carlos Fonseca, Guinea-Bissau Umaro Sissoco Embaló and Vice President of Brazil Hamilton Mourão. There were representatives of the Heads of State of Mozambique, East Timor and Equatorial Guinea, Special Representative of the United Nations François Lounecény Fall, as well as representatives of the United Nations and the Organization of African, Caribbean and Pacific States (OACPS).
There were social and cultural aspects of the conference. Portuguese President Marcelo Rebelo de Sousa donated his José Aparecido de Oliveira prize, stressing that the CPLP "is a community of common principles and values" while he presented the prize awarded by the Community of Portuguese Language Countries (CPLP), to the victims of terrorism in Cabo Delgado, northern Mozambique.
Established in 2011 and biennial in nature, the José Aparecido de Oliveira prize, named after one of the main creators of the CPLP, honors personalities and institutions that stand out in the defence, appreciation and promotion of principles and values and community objectives, as well as in carrying out studies and related research work.
Mozambique's Leonardo Simão appointed CPLP Goodwill Ambassador, a new resolution approved at the Luanda concerns the approval of new CPLP Goodwill Ambassadors. Among those appointed for a four-year mandate, renewable for a further four years, were Leonardo Santos Simão, a former Foreign Minister of Mozambique, for the area of political and diplomatic consultation, and Filipe Silvino de Pina Zau, a University Professor and Researcher in Angola, for the Portuguese language area.
Two leading athletes from Portugal – Olympic triple-jump champion Nelson Évora, and another triple-jump athlete, Patrícia Mamona, who this year won the gold medal at the indoor European Athletics Championships, are the ambassadors for the areas of youth, sport and gender equality.
The fundamental role of CPLP Goodwill Ambassador is to "widely promote the objectives and disseminate the activities of the CPLP." These are social and cultural developments at the 13th Conference of Heads of State and Government, chaired by Angola, so also was the signing of an agreement on free movement and the declaration of a new priority: strengthening economic relations.
With headquarters in Lisbon, CPLP is a multi-regional organization created in 1996. It comprises Angola, Brazil, Cabo Verde, Equatorial Guinea, Guinea Bissau, Mozambique, Portugal, Sao Tome and Principe and East Timor. The CPLP Conference of Heads of State and Government is the community's highest organ. It meets every two years and is responsible for defining and guiding its general policy and strategies.
The Associate Observer and Consultative Observer status, without the right to vote, were established in 2005. Consultative observers, of which there are now more than 100, are civil society organizations that may develop joint projects with the CPLP. Namibia is among 19 observer countries to the CPLP together with Uruguay, Senegal, Georgia, Japan, Turkey, Czech Republic, Slovak Republic, Hungary, Mauritius, Argentina, Chile, Italy, Andorra, France, Luxembourg, Serbia, and the United Kingdom.
Former South African president is pursuing a treasonous strategy
The foundation of our Constitutional order is its claim to and maintenance of legitimacy. A threat to its legitimacy is an existential threat to the State and its citizens. Jacob Zuma's Stalingrad legal defence and perpetual victimhood are among the tactics he employs in pursuit of his strategy. We must see the forest for the trees. Zuma is actively pursuing the delegitimisation of the South African State. This pursuit becomes apparent when examining his central stratagems.
Undermining the State's authority
Zuma asserts that it is not him, but the State that is behaving in an unconstitutional manner. In his challenge to the Commission of Inquiry into Allegations of State Capture, Zuma alleges that he cannot conscientiously comply with the Commission as its terms and therefore the entire Commission is irregular. He says that it "recommended that the chairperson of the inquiry be appointed by the Chief Justice and not the president as is the normal and correct legal procedure". On these grounds, Zuma claims that the Commission chaired by Justice Zondo is legally invalid and that he, therefore, cannot legally engage it. Only if Zondo recuses himself, as demanded by Zuma, would the Commission not be illegal. "Had Judge Zondo simply recused himself", said Zuma in his 4 July media conference, "the people of South Africa would have heard my version". In an affidavit, Zuma says: "I do not believe that it was established in terms of the Constitution…that issue will be the albatross around the neck of its legitimacy".
Zuma builds from this foundation, asserting his innocence. He maintains that the Commission's actions against him were invalid. Conscious of his centrality to the Commission, he must have anticipated as the former President, or simply to assure his compliance, that it would provide him with certain privileges. He was right. In its judgement ordering Zuma to answer to the Commission, the Constitutional Court found that the Commission was indeed biased and afforded Zuma special treatment; "no reason was furnished for this favourable treatment to the former president. The commission was alive to the fact that the Constitution requires the equal treatment of witnesses under the law". This judgement should not be misconstrued. It was a major victory for Zuma's strategy to discredit the State's authority.
Zuma's defence in his corruption trial follows a similar approach. His special plea and his call for acquittal are based on the argument that advocate Billy Downer has no title to prosecute. That the state has an illegitimate prosecution and that thereby the State is illegitimate. Again, while his stratagem may not achieve his personal ends, it primarily seeks to asperse the authority of the State.
When served with an order from the Constitutional Court to attend the Commission, Zuma did not oppose. Instead, he maintained that he could not participate with the proceedings of an illegitimate Commission. By compelling him to attend, Zuma argues that the Constitutional Court was itself acting illegitimately by advancing an invalid institution. It follows then that when Zuma was asked to submit to the court's requests, to comply with the summons from the Commission, he refused. Instead, he wrote a lengthy letter casting aspersion on the justices of the Constitutional Court, alleging the Court to have become politicised and thereby failing to uphold the Constitution.
Political subversion of Constitutional authority
Throughout Zuma has maintained that he does not regard himself to be above the law. That his actions should not be construed as being defiant to legal processes. Instead, says Zuma, he is being defiant of those who are failing to uphold and apply the law. This is a political charge that seeks to subvert State institutions to the realm of politics.
Zuma's refusals to comply with the legal orders, and his arguments that the State has denigrated his Constitutional rights are charges of injustice committed against his person. His claim of being a conscientious objector who is "not scared of going to jail for my beliefs", suggests that his is the just and authoritative approach. This is unprecedented. Much of what he says and does has legal and other experts confused. How could he, guided by his lawyers not see his arguments to be legally irregular and irrelevant. Herein lies the rub: by making a passionate claim about State affairs as applied to his person, he is not making a legal but instead a political argument that seeks to elevate political above legal authority.
Zuma makes the affairs of the State a matter as applied to individuals and not about the dispassionate application of Constitutional ideals and principles. By personally challenging State institutions, Zuma subjugates the ends of the State to the ends of politics. He uses his stature to peddle misrepresentations about his supposed poor health and financial strain. He misdirects, saying that sending him to jail during the pandemic would be a death sentence. This performance seeks to ensure that the courts engage him personally. When legal rulings are made, he contorts them into being political, stating that judges are biased and have vendettas against him.
Zuma's populist claim is that legal power is constrained, that the Constitutional order is ineffective in achieving the revolutionary ends of the liberation movement. Instead, it is only through politics that the ends of the materialist revolution, or simply Radical Economic Transformation can be achieved. To Zuma, the Constitutional State was always a means towards the ends of the revolution. Unconstrained political power, where the ends justify the means is therefore the superior and legitimate approach.
Equating Constitutional democracy with Apartheid
The greatest challenge to the South African state is for the Constitutional order to be popularly delegitimized. A central charge Zuma employs is to liken the Constitutional to the Apartheid State. He knows very well that the just and legitimate South African order is seen relative to the unjust, immoral system that preceded it. Constitutional legitimacy is founded upon it perpetually surmounting and transforming the illegitimacy of the Apartheid regime. Zuma has increasingly equated his current treatment to that which he experienced under Apartheid. He says that the Commission is behaving "exactly like the Apartheid government", alleging there to be "a judicial dictatorship in South Africa…like the injustice of Apartheid". In his letter to the Constitutional Court, he states: "I had never imagined that there would come a time when a democratic government in South Africa built on Constitutional values would behave exactly like the apartheid government". Zuma lambasts the current regime; "I am very concerned that South Africa is fast sliding back into Apartheid-type rule". He compares his treatment to that of Robert Sobukwe's arbitrary imprisonment and says that lockdown has "all the hallmarks of a state of emergency and the curfews of the 1980s…the substance is exactly the same. Being jailed without trial is not different to the Apartheid detention without trial". This latter claim, of being jailed by the Constitutional Court ruling as a court of first instance, has become a primary and powerful proof in his strategic argument. By equating the democratic to the Apartheid regimes, he legitimises any action against it; "I am left with no other alternative but to be defiant against injustice as I did against the apartheid government".
Subverting order to disorder
Zuma and his acolytes instigate disorder. The violent protests that are spreading throughout the nation do not only recall the anti-Apartheid tactics of sowing instability and fear. They are justified by Zuma insisting that the democratic State is akin to the illegitimate Apartheid State.
By defying its orders, Zuma challenges the State institutions to pronounce and to act against him. By demanding that the High Court declare on a Constitutional Court judgement and then to say if the court does not find in his favour that anarchy will descend over the country is an existential threat. Zuma does not only pit the courts against each other, he maliciously contends that the minority judgement of the Constitutional Court signifies contention between judges. Zuma knows that the Constitutional Court has no operational force, that its legitimacy resides in precedent and trust. By muddying judicial precedent and suggesting judicial discord, he provokes others to follow his destabilising course.
Not only does he personally attack the judges, but he also uses the values whereupon the State is founded against itself. Accusing the State of not upholding Constitutional values, while rejecting these values in his invective not only flies in the face of the national project, it seeks to derail the transformational and reconciliatory national project. Leaders are expected to embody the ideals that afford the State legitimacy. Zuma uses politics, rejects ideals, and breaks the State down.
Moving forward
When we look beyond Zuma's ad hoc postures, we see a calculated and consistent strategy to undermine the supremacy of the Constitutional order. Though he may have handed himself over, count on him to use his acquiescence as a proof to further his greater strategy. It is time to look past individual misdemeanours. If his plan of attack is not appropriately rebuffed, his followers and others will increasingly employ similar, fundamentally dangerous approaches. The State cannot merely deny Zuma's assertion that it is illegitimate. It must prove its legitimacy by charging those whose intents and actions threaten its fundamental existence.