EU data protection rules empower citizens and are fit for the digital age
Today, just over two years after its entry into application, the European Commission published an evaluation report on the General Data Protection Regulation (GDPR). The report shows the GDPR has met most of its objectives, in particular by offering citizens a strong set of enforceable rights and by creating a new European system of governance and enforcement. The GDPR proved to be flexible to support digital solutions in unforeseen circumstances such as the Covid-19 crisis. The report also concludes that harmonisation across the Member States is increasing, although there is a certain level of fragmentation that must be continually monitored. It also finds that businesses are developing a compliance culture and increasingly use strong data protection as a competitive advantage. The report contains a list of actions to facilitate further the application of the GDPR for all stakeholders, especially for Small and Medium Sized companies, to promote and further develop a truly European data protection culture and vigorous enforcement.
Věra Jourová, Vice-President for Values and Transparency, said: "Europe's data protection regime has become a compass to guide us through the human-centric digital transition and is an important pillar on which we are building other polices, such as data strategy or our approach to AI.The GDPR is the perfect example of how the European Union, based on a fundamental rights' approach, empowers its citizens and gives businesses opportunities to make the most of the digital revolution. But we all must continue the work to make GDPR live up to its full potential."
Didier Reynders, Commissioner for Justice, said: "The GDPR has successfully met its objectives and has become a reference point across the world for countries that want to grant to their citizens a high level of protection. We can do better though, as today's report shows. For example, we need more uniformity in the application of the rules across the Union: this is important for citizens and for businesses, especially SMEs. We need also to ensure that citizens can make full use of their rights. The Commission will monitor progress, in close cooperation with the European Data Protection Board and in its regular exchanges with Member States, so that the GDPR can deliver its full potential."
Key findings of the GDPR review
Citizens are more empowered and aware of their rights: The GDPR enhances transparency and givesindividuals enforceable rights, such as the right of access, rectification, erasure, the right to object and the right to data portability. Today, 69% of the population above the age of 16 in the EU have heard about the GDPR and 71% of people heard about their national data protection authority, according to results published last week in a survey from the EU Fundamental Rights Agency. However, more can be done to help citizens exercise their rights, notably the right to data portability.
Data protection rules are fit for the digital age: The GDPR has empowered individuals to play a more active role in relation to what is happening with their data in the digital transition. It is also contributing to fostering trustworthy innovation, notably through a risk-based approach and principles such as data protection by design and by default.
Data protection authorities are making use of their stronger corrective powers: From warnings and reprimands to administrative fines, the GDPR provides national data protection authorities with the right tools to enforce the rules. However, they need to be adequately supported with the necessary human, technical and financial resources. Many Member States are doing this, with notable increases in budgetary and staff allocations. Overall, there has been a 42% increase in staff and 49% in budget for all national data protection authorities taken together in the EU between 2016 and 2019. However, there are still stark differences between Member States.
Data protection authorities are working together in the context of the European Data Protection Board (EDPB), but there is room for improvement: The GDPR established an innovative governance system which is designed to ensure a consistent and effective application of the GDPR through the so called 'one stop shop', which provides that a company processing data cross-border has only one data protection authority as interlocutor, namely the authority of the Member State where its main establishment is located. Between 25 May 2018 and 31 December 2019, 141 draft decisions were submitted through the 'one-stop-shop', 79 of which resulted in final decisions. However, more can be done to develop a truly common data protection culture. In particular, the handling of cross-border cases calls for a more efficient and harmonised approach and an effective use of all tools provided in the GDPR for the data protection authorities to cooperate.
Advice and guidelines by data protection authorities: The EDPB is issuing guidelines covering key aspects of the Regulation and emerging topics. Several data protection authorities have created new tools, including helplines for individuals and businesses, and toolkits for small and micro-enterprises. It is essential to ensure that guidance provided at national level is fully consistent with guidelines adopted by the EDPB.
Harnessing the full potential of international data transfers: Over the past two years, the Commission's international engagement on free and safe data transfers has yielded important results. This includes Japan, with which the EU now shares the world's largest area of free and safe data flows. The Commission will continue its work on adequacy, with its partners around the world. In addition and in cooperation with the EDPB, the Commission is looking at modernising other mechanisms for data transfers, including Standard Contractual Clauses, the most widely used data transfer tool. The EDPB is working on specific guidance on the use of certification and codes of conduct for transferring data outside of the EU, which need to be finalised as soon as possible. Given the European Court of Justice may provide clarifications in a judgment to be delivered on 16 July that could be relevant for certain elements of the adequacy standard, the Commission will report separately on the existing adequacy decisions after the Court of Justice has handed down its judgment.
Promoting international cooperation: Over the last two years, the Commission has stepped up bilateral, regional and multilateral dialogue, fostering a global culture of respect for privacy and convergence between different privacy systems to the benefit of citizens and businesses alike. The Commission is committed to continuing this work as part of its broader external action, for example, in the context of the Africa-EU Partnership and in its support for international initiatives, such as 'Data Free Flow with Trust'. At a time when violations of privacy rules may affect large numbers of individuals simultaneously in several parts of the world, it is time to step up international cooperation between data protection enforcers. This is why the Commission will seek authorisation from the Council to open negotiations for the conclusion of mutual assistance and enforcement cooperation agreements with relevant third countries.
Aligning EU law with the Law Enforcement Directive
In addition, the Commission has today also published a Communication that identifies ten legal acts regulating processing of personal data by competent authorities for the prevention, investigation, detection or prosecution of criminal offences which should be aligned with the Data Protection Law Enforcement Directive. The alignment will bring legal certainty and will clarify issues such as the purposes of the personal data processing by the competent authorities and what types of data may be subject to such processing.
Background
The GDPR foresees that the Commission reports on the evaluation and review of that Regulation, starting with a first report after two years of application and every four years thereafter.
The General Data Protection Regulation is a single set of rules of EU law on the protection of individuals with regard to the processing of personal data and on the free movement of such data. It strengthens data protection safeguards, provides additional and stronger rights to individuals, increases transparency, and makes all those that handle personal data more accountable and responsible. It has equipped national data protection authorities with stronger and harmonised enforcement powers, and has established a new governance system among the data protection authorities. It also creates a level playing field for all companies operating in the EU market, regardless of where they are establish, ensures the free flow of data within the EU, facilitates safe international data transfers and has become a reference point at global level
As stipulated in Article 97(2) of the GDPR, the report published today covers in particular international transfers and 'cooperation and consistency mechanism', although the Commission has taken a broader approach in its review, in order to address issues raised by various actors during the last two years. These include contributions from the Council, the European Parliament, the EDPB, national data protection authorities and stakeholders.
Self-driving cars emerge from the sci-fi realm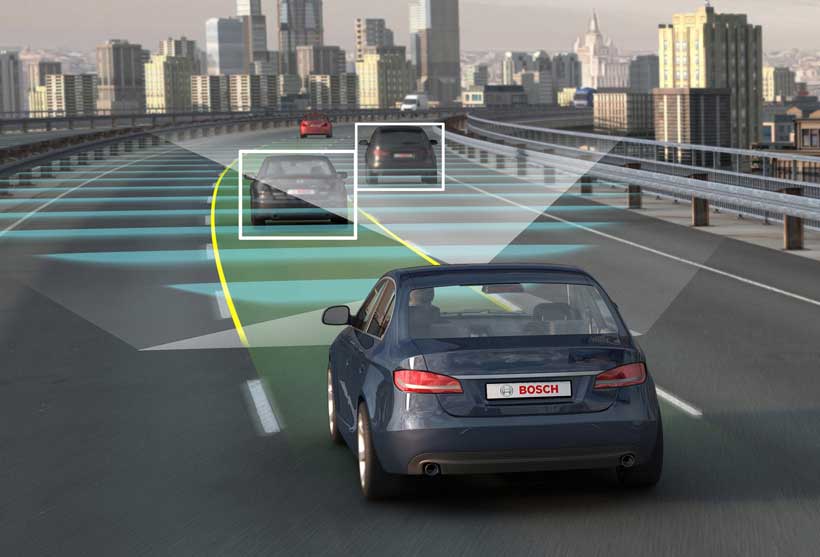 By Tom Cassauwers
It's an ordinary day in the northern German city of Hamburg, where countless cars move along the streets and pedestrians cross at the intersections. Amid all the hustle and bustle, one vehicle advances without the driver's hands on the steering wheel or feet on the pedals.
This isn't some risky stunt but rather the final tests of technology designed by the European-Union funded L3Pilot project. In it, the researchers developed and tried out electronics for self-driving cars on urban roads and highways.
Road realities
'It's very important to test automated vehicles under real-world conditions,' said Aria Etemad, who coordinated L3Pilot and is a researcher at German automaker Volkswagen. 'Letting them drive around in artificial environments is not enough. We need to see if they can handle the complex and messy reality of the road.'
Self-driving cars have gone through plenty of hype in recent years. US tech companies such as Google and Uber poured billions into research, pursuing a science-fiction like vision of cars transporting people around with no human drivers.
Those dreams have at times been interrupted as self-driving cars turned out to be more complex to design than previously thought. There has occasionally even been tragic drama, such as the 2018 death of an American woman after she was struck by an Uber self-driving test car.
Nonetheless, out of the spotlight researchers such as Etemad are making real gains. And in the next several years, more vehicles with higher degrees of autonomy are likely to appear on roads across Europe.
The hope is that such cars will help the EU achieve a goal of reducing road fatalities to zero by 2050 from 19 900 last year. The 2021 figure marked a 6% increase from 2020.
If 30% of vehicles on highways used automated-driving technologies, road accidents would decline by almost 15%, L3Pilot predicted. Furthermore, automated cars hold out the promise of reducing both traffic jams (by making road transport more efficient) and driver stress.
'We need a little bit more time,' said Etemad, who now coordinates a follow-up EU project called Hi-Drive. 'But in the near future more and more cars will have automated driving technology.'
Shifting gears
The whole process will be evolutionary, with varying levels of automation featuring in different car models at various stages.
Six levels of automobile autonomy exist under a common industry ranking. Level zero is a standard car with no automation, while level five represents total automation – a vehicle that can drive on its own in all possible conditions.
Levels one and two are already a reality, with the first containing adaptive cruise control and the second extending to traffic-jam assistance, according to Etemad.
Some existing cars already steer and brake by themselves, for example in relatively straightforward traffic conditions like on a highway or in congestion.
In certain cases, drivers can even remove their hands from the steering wheel or feet from the pedals while retaining ultimate control (and needing to be ready at all times to take over). Data from sensors and cameras attached to the car are entered into a software system, which often uses artificial intelligence to make driving decisions.
Car manufacturers are now trying to extend autonomy to level three.
'It's like level two, but at level three the driver can do side activities,' Etemad said. 'They could watch a video for example. Only when the system requests it, the driver should take back control.'
User signals
David Ertl of the European Bureau of the International Automobile Federation (FIA) says that car riders themselves are providing input on both their enthusiasm and their scepticism about the whole endeavour, adding to the research stakes.
'There could potentially be clear benefits for car users, such as improved road safety,' he said. 'But they remain unsure about how safe automated driving really is.'
FIA was a partner in L3Pilot and is one in Hi-Drive, representing the interests of drivers.
Safety and trust will ultimately depend not just on technology but also on providing drivers with sufficient information on the automated functions. Future driving-licence tests should include training on automated driving, Ertl said.
The transition from level two to three is a big one. The automated systems must be safe enough to allow drivers to turn their attention elsewhere.
L3Pilot tests involved a total of 750 people acting either as drivers overseeing the operations or as passengers in seven countries including Germany, Italy and Sweden, according to Etemad.
In the experiments, the car drove itself while a trained driver sat behind the steering wheel to take over whenever necessary, he said.
Blind spots
It turned out that current autonomous-driving technologies still have a number of blind spots.
For example, when an automated car approached some roadworks, it was unable to figure out what to do and handed control back to the driver. A range of challenges like this is now being addressed in Hi-Drive, which runs until mid-2025.
'We are cooperating with infrastructure owners to know where the roadworks are and what they look like,' said Etemad. 'That information is transferred to the vehicle, which would allow it to better prepare for them.'
These kinds of unexpected situations on the road are among the main obstacles to the development of self-driving vehicles.
'This is why many manufacturers are hesitating to put these systems on the market,' said Etemad. 'You need to think of all possible situations your car needs to cover. And that's not easy.'
Higher ambitions
For the even-higher levels of autonomy, more patience will be required.
'Level four might arrive on the market as robot taxis or shuttles,' said Etemad. 'They are highly autonomous, but the speeds at which they operate are low, and the places in which they drive are well-defined. I'm pretty sure before the end of this decade we will see these in operation in metropolitan areas.'
What about the fifth level involving a car driving autonomously everywhere, from small rural roads and highways to city centres? Might it be a pipe dream destined to stay in the sci-fi realm?
Etemad thinks so. He says the related costs would be prohibitive in the near future – for both the car technology and the necessary infrastructure such as sensors able to inform a vehicle what's happening on the road.
'It's simply not affordable,' said Etemad. 'With our current understanding and technology, we should focus on level three and four because that's where the real potential lies.'
Research in this article was funded by the EU. This material was originally published in Horizon, the EU Research and Innovation Magazine.
Airports and harbours prepare to slash emissions as the greening of transport accelerates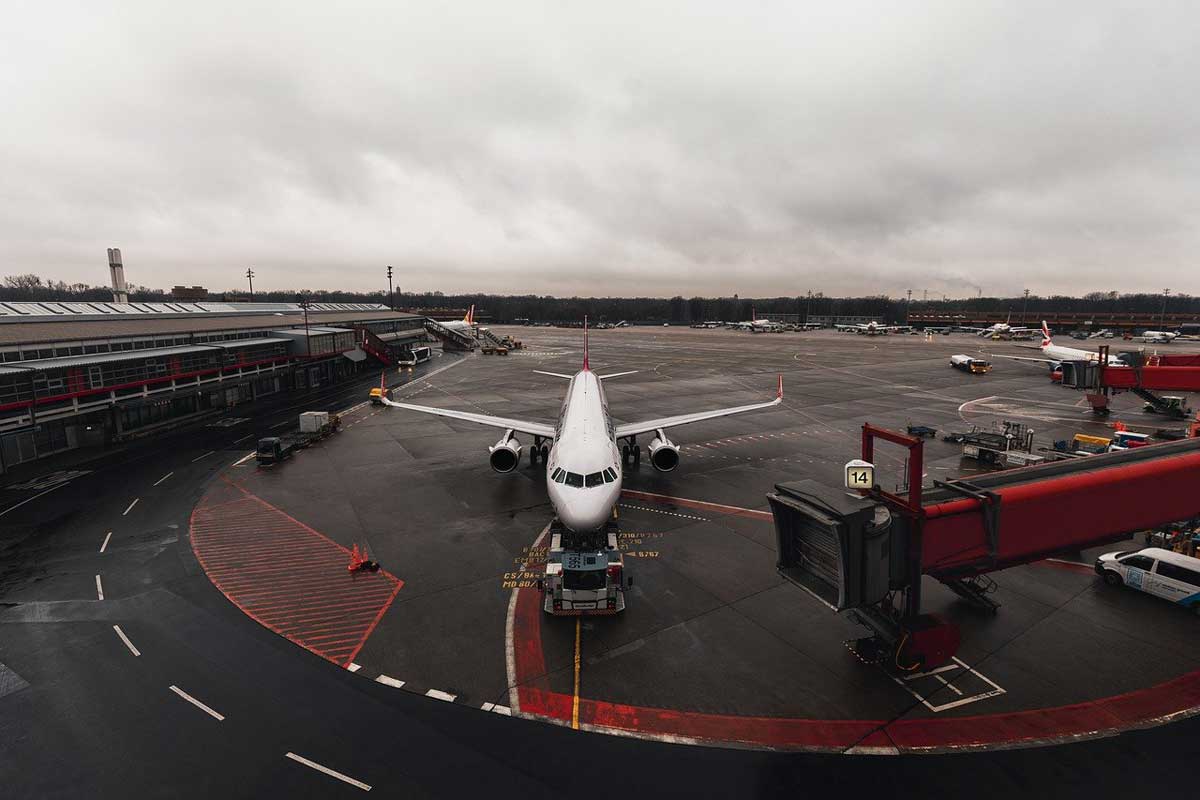 By Michael Allan
If the European Union is to meet its net-zero targets and become a climate-neutral economy by 2050, the transport industry needs to decarbonise – and quickly.
International aviation and maritime transport could account for almost 40% of greenhouse gas (GHG) emissions by mid-century. Due to increasing demand for freight shipping and air travel, GHG discharges from ships and planes in particular continue to rise.
In the push to mitigate human-made climate change, both industries are looking to new low-carbon energy sources such as hydrogen and electrification.
While much attention is paid to cleaner planes, boats and ships being developed, perhaps an even bigger industrial challenge is creating the infrastructure that ports and airports will need to produce, store and pump the low-emission fuels.
Airports have much to do in order to prepare for this coming era, according to Fokko Kroesen, who is coordinating the EU-funded TULIPS project exploring ways to reduce emissions at airports.
New fuels
Aircraft manufacturers are investing in new fuel and propulsion technologies, but they will also expect airports to be ready to deliver these fuels, according to Kroesen, who is senior advisor on sustainability at the Royal Schiphol Group, which operates Schiphol and other airports in the Netherlands. The whole system will be very different from current kerosene-based provisions, he said.
Through demonstrator projects at four airports, TULIPS's research into innovative and sustainable airports will put new green technologies to the test. A roadmap to 2030 will then show airports the best ways to advance the low-carbon transition.
Research on supplying energy to aircraft is going in two directions, according to Kroesen. The first is sustainable aviation fuels produced from renewable feedstocks such as biomass, instead of petroleum. The second is energy supply for new aircraft that will be powered by technologies including batteries and hydrogen.
Because sustainable aviation fuels, or blended sustainable and conventional jet fuel, can be used in current planes, they can bridge the gap between today's aircraft and those of the future that run on completely different sources of energy. This is particularly important for providing lower carbon alternatives for intercontinental flights, as novel aircraft powered by hydrogen or batteries are likely to be able to travel only shorter distances initially.
It could take a long time to develop alternative propulsion methods for intercontinental flights, according to Kroesen.
'Therefore, we expect that sustainable aviation fuels are really needed to enable net zero-emission flights,' he said.
Also in the future, most airport ground-support vehicles will run on batteries. Some heavy equipment, such as the tractors used to tow aircraft around the tarmac, may even need to be powered by hydrogen as a result of their high energy demands.
Kroesen says this poses an infrastructure challenge for airports. At Schiphol in Amsterdam, he said, 'there is a growing demand for electricity and the current infrastructure is not sufficient to enable this.'
Greener airports
As a result, the airport is investing in solar panels and other forms of renewable energy. The long-term aim is for the airport to produce more energy than it uses, said Kroesen. Developing a smart energy hub will help optimise the green electricity supply to deal with the competing demands from the various applications.
Airports will also need to ensure reliable supplies of sustainable aviation fuels and hydrogen. TULIPS is exploring not only how airports can generate these fuels but also how new industries can be encouraged to produce and supply them.
Sustainable aviation fuels are generally produced from biomass. They have a similar chemical profile to conventional jet fuel produced from petroleum. While this means they can use the same storage and refuelling infrastructure at the airport, it doesn't mean that switching is simple.
TULIPS is looking at the cost and practicalities of sustainable aviation fuel, and how to develop effective incentives to stimulate its production and use. Ideally, production would take place near the airport.
'The main challenge we see for sustainable aviation fuels is the scaling up in a sustainable way – and the limits of available production technologies and resources, or feedstocks, to produce these sustainable fuels,' said Kroesen.
Beyond plants and plant waste, researchers are looking to create sustainable fuels from electricity, hydrogen and carbon captured from the air.
'That is very attractive because it is a type of circularity,' Kroesen said. 'We emit carbon dioxide, but immediately after emitting we will take it out of the air and, together with hydrogen, we can build new synthetic kerosene out of it.'
Unlike sustainable aviation fuel, hydrogen will require a whole new infrastructure for delivery, storage and refuelling. It cannot simply use the conventional jet fuel infrastructure.
Hydrogen is created when it is separated from water using electricity. If the energy used for this electrolysis comes from renewable sources, the resulting hydrogen is considered a green energy source. It will be possible to produce hydrogen at airports and in the locality in so-called hydrogen valleys – economic areas that produce locally consumed green hydrogen.
In the longer term, however, Kroesen says that such local production will not be enough to meet demand. This is due to a combination of factors, including the limited availability and cost of green electricity in some locations. This energy source will also face competing demands from other industries.
'We will probably see a mix of locally produced and also imported hydrogen, from areas that are richer in energy and poorer in demand,' Kroesen said.
Smart ports
Arne-Jan Polman, at the Port of Rotterdam, said that preparing ports for the potential fuel mixes used by ships in the future is also a complex process.
Europe's largest seaport, Rotterdam is seeking to become carbon neutral by 2050. The port set up the EU-funded MAGPIE project to create a masterplan outline of how Rotterdam and its partner ports will become green by mid-century.
The port will transform itself into a smart green port by improving current energy systems, developing a new greener energy system, switching to non-petroleum fuels and raw materials, and encouraging a shift to sustainable freight transport.
The project's 45 partners intend to create an energy masterplan as inspiration for any of Europe's maritime and inland ports that want to go green.
When it comes to fuels, MAGPIE is focusing on electricity, ammonia, hydrogen and a biofuel version of liquefied natural gas (bio-LNG).
'We think that these four energy carriers will play a major role in the future,' Polman said. The port also sees an important role for methanol as a green fuel.
As with TULIPS, a large part of this is encouraging new energy supply chains while demonstrating technologies for creating biofuels and exploring fuel infrastructure and supply needs.
Demonstrations by the project will include port-based bio-LNG production, ways proactively to manage power demand, ammonia bunkering (delivering the fuel to ships) and an offshore charging buoy.
Smart energy
Polman says that ports need to change how they see themselves.
'Not any more the traditional landlord role, but more the developer of our surroundings, the director of the new energy landscape, which means we are sort of facilitating the whole smart energy transition process,' he said. 'What we need to do is make sure the conditions are there for companies to invest in our port area.'
As with airports, there are other vehicles besides ships that need to plug into the energy supply. These are mainly short-shipping barges, trains and trucks that transport goods to and from the Port of Rotterdam from smaller regional hubs.
MAGPIE will need to try to predict the future energy mix and work out how to prepare for it. But it is also just about getting these different fuels to a point of technological maturity where they can be used and are available for anyone that needs them, according to Polman.
After that, it is up to industry and the market to decide which direction they want to go and what to invest in. The ports just need to be ready.
The port will need to speak to industry to see what it needs while making sure it attracts the right partners to meet its long-term energy goals, rather than short-term economic profitability. But it must also liaise with governmental bodies – from the EU to local municipalities – to develop permits, regulations and subsidies to stimulate industry growth.
'We need to build the landscape,' Polman said.
Research in this article was funded by the EU. This material was originally published in Horizon, the EU Research and Innovation Magazine.
5 Reasons Why Use Premium Proxy Server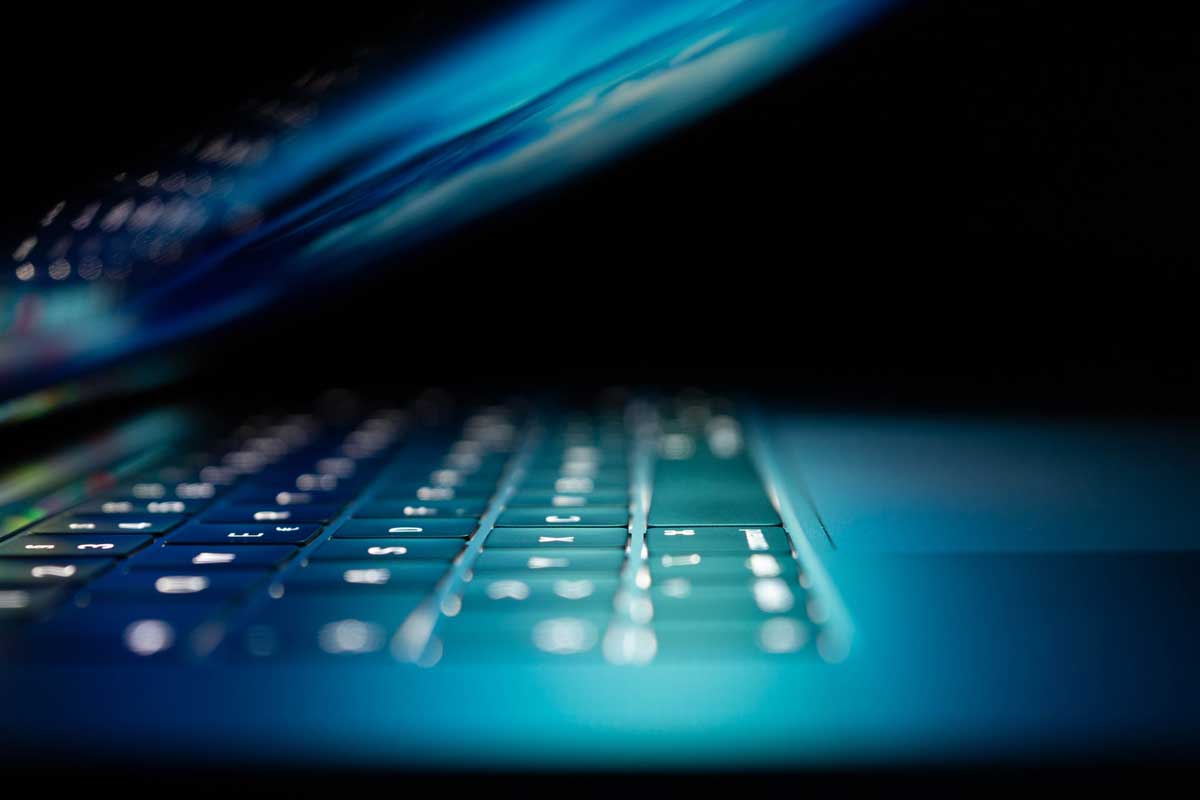 Not many people truly know the importance of a premium proxy server. To many people, they believe its sole purpose is to enable them to access websites that their IP address has been barred from accessing. Proxy servers do more than just keep your details private on the internet.
For the record, a proxy server serves as an intermediary between a browsing computer and another server on the internet. The server has its private IP address, which is made open online while shielding the IP address of whoever is browsing. You may think this is just about breaking entry into a secured network server, but it is more than that.
5 Reasons Why Use Premium Proxy Server
Proxy servers are important to the security of anyone browsing the internet. While there are different proxy servers, using a premium one is important for many reasons.
If you are a business owner or an IT person, here is why you must channel some investment into getting a premium proxy server.
Ensures Corporate Security
As more and more people use the internet daily, the number of persons that also use the internet for the wrong reasons also increases drastically. More than ever, companies and brands are taking caution to avoid cyber attacks on their servers.
A data breach could cost a brand its image. Also, it could lead to financial loss for a brand. While a proxy server reduces the risk of breach, a premium server intensifies the security of a server.
They act as a buffer. That's why cyber attackers might be able to get a proxy, but a premium proxy makes it almost impossible for them to reach the server. And if the server can't be reached, there won't be any manipulation on the network.
Be Anonymous
As a business establishment, certain tasks online would require you to do them anonymously. You may not understand the importance of this, except you work in the line of reporters, security agencies, and others. You will need an extra layer of security that will allow you to move in and out of different networks without being noticed.
You can never tell if spies are online trying to monitor your activities. And leaking vital information to a spy or competitor isn't exactly bold for a business.
Protect Server From Crash
This is very important if you run a business requiring your customers always to visit your website. Imagine an e-commerce website going down due to a server crash; you know how frustrating this will be for their customers.
Premium proxy helps protect your server from crashes. A premium proxy server creates an access point for your website data online. With this, customers can easily access your website without stress.
Increase Internet Speed
This is one thing not many people know about proxy servers. Many people believe they slow down the internet speed of a browser due to their background internet usage. This is not true.
Proxy servers save bandwidth and increase the internet speed of any browser. It does this by ensuring the following:
compress traffic;
cache files;
remove unwanted ads.
With all of these, the bandwidth is saved to boost internet speed.
Control Employee's Internet Activities
You won't want your workers to access certain websites with the company's network. This might leave your company's information in the hands of potential threats. With a premium server, you can restrict your workers from accessing certain websites with your company's network.
Also, with this server, you can access blocked sites. This is the most prominent function of the proxy server known to many. You can bypass restrictions on any site using a premium proxy server.
Conclusion
The function of premium proxy servers can not be overemphasized. It reduces the risk of being vulnerable online. So you should consider getting one today.