Zambia Has Good Foundation to Use Digital Tools for Economic Transformation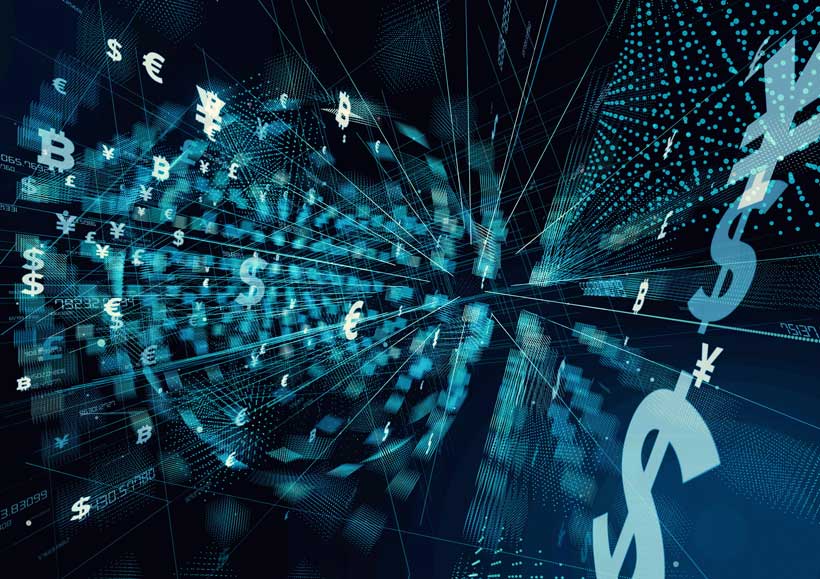 The Zambia Digital Economy Diagnostic, a new report developed by the World Bank, finds that Zambia is making significant strides towards the use of digital tools to achieve the social and economic transformation goals set forth in its Vision 2030.
The report commends Zambia's rapid expansion of mobile network access and the progress made in digitizing government services through SMART Zambia.
"These services, if fully optimized, can bring about increased efficiency in government services directed towards citizens and the business community," said Ellen Olafsen, the lead author of the report. "The foundation is also now in place to fully leverage digital payments in the public and private sector. This is critical today when contactless transactions and rapid transmission of funds to the vulnerable are vital to Zambia's COVID-19 resilience."
The report assesses Zambia's strengths and weaknesses with respect to five pillars that together form the foundation upon which the benefits of digital transformation can be realized. These pillars are Digital Infrastructure, Digital Skills, Digital Entrepreneurship, Digital Platforms, and Digital Financial Services. The report was developed in collaboration with the Zambia Cabinet Office, seven-line ministries and hundreds of representatives of the Zambian public and private sector.
"Digitization can help us get resources to the vulnerable quickly and transparently," said Dr. Martine Mtonga, Deputy Secretary to the Cabinet for E-Government Division in the Office of the President. "It can also help us reduce the cost of doing business through digitally optimized systems that reduce the time spent to bring goods across the borders and make compliance easy and transparent."
The launch of the report comes at a time when the advent of COVID-19 has quickly accelerated the use of–and need for–digital tools. More than 20 African countries have launched digitization initiatives in response to COVID-19. Digitalization offers an opportunity for contactless business continuity for small and large business alike; rapid and systematic data collection to support crisis response and recovery planning, and efficient, informed and transparent resource allocation to those who need it most. Data and digital systems can also be effectively utilized to improve agriculture, health and education outcomes in secondary towns and rural areas.
Innovation will be required to drive progress, and the report therefore calls on continued public-private partnership and the creation of a more agile and predictable environment for digital innovators through regular dialogue.
"Digitization combined with reforms can boost productivity in the public and private sector through data-driven decision-making and increased transparency and efficiency," said Sahr Kpundeh, World Bank Country Manager for Zambia. "The digital economy report is a vital guide to accelerating digital transformation in Zambia, while also ensuring that the safeguards for data security and consumer protection are in place."
Digitization is however not without risks therefore, the report also recommends that Zambia strengthens cyber security and consumer protection measures. Zambia is one of the first 17 African countries to implement the Digital Economy for Africa (DE4A) Initiative, in which the World Bank has committed to investing $25 billion in Africa's digital transformation.
Decade of Disruption: Global Real Estate CEOs Plan for Industry Transformation
The real estate industry needs to transform to serve the needs of people and cities in the next decade, according to a new report released today by the World Economic Forum. COVID-19 has revealed vulnerabilities throughout the real estate industry, ranging from indoor air quality problems to excess supply and accelerated underlying demand drivers, which need to be addressed for buildings and cities to be healthier, prosperous and more sustainable.
The new World Economic Forum report, "A Framework for the Future of Real Estate," acts as a road map for industry change. Developed with global real estate chief executives, the framework provides a pathway to transform buildings and cities to become liveable, sustainable, resilient and affordable.
"Real estate stands at a crossroads as cities adjust to the new realities of a post-COVID era, climate change and the Fourth Industrial Revolution," said Jeff Merritt, Head of IoT and Urban Transformation at the World Economic Forum. "This transformation of real estate – and the market disruption that comes along with it – is long overdue but, if fully embraced, promises to help us all live healthier, happier and more connected lives."
"Today the real estate industry is facing challenges and consequently is given a chance to do better, to take more steps towards a healthier future and to make a global sustainable impact," says Coen van Oostrom, Founder and Chief Executive Officer, EDGE, OVG Real Estate. "To optimize buildings, not only should we rethink spaces, users' behaviours, and energy efficiency but we should also bring a stronger focus on redevelopment opportunities, circular economy, and digitalization. Let us stop waiting for others to set the example and start today, by committing to everyday incremental changes. Ultimately, we must keep a close eye on the bigger picture to be leaders in the transition to a more sustainable way of operating."
For more than a decade, the real estate industry has experienced tremendous profitability with successful growth rates and rising investment volumes with +14% compound annual growth rates. Initially, this success put less pressure on industry leaders to innovate, but now the industry is coming under pressure from consumers, investors and regulators to better serve the health and resilience of their communities. At the same time, the lasting effects of the pandemic and the acceleration of existing trends have brought the industry to a tipping point.
"The pandemic has accelerated changes in work and lifestyles that had already been gathering pace over recent years, driven in large part by new technology," said Christian Ulbrich, Global Chief Executive Officer and President, JLL. "As we plan for a sustainable global post-pandemic recovery, this World Economic Forum framework shows how our industry has a vital part to play in coming together to shape the future of real estate for a better world."
The Future of Real Estate Framework identifies key enablers real estate leaders can use to ensure they are working throughout the industry to provide real estate options that are liveable, sustainable, resilient and affordable.
Key enablers
Accelerating digitalization and innovation to address everything from construction costs to the occupant experience
Value-proof business cases that are transparent and demonstrate a clear return on investment in relation to technology, sustainability and affordable housing
Prioritizing talent and knowledge by upskilling existing workers and attracting talent dedicate to areas of innovation while ensuring diversity and inclusion
Engaging stakeholders, throughout the industry value chain and within the local community, to ensure projects are mutually beneficial
Ensuring regulatory frameworks effectively address supply challenges, sustainability goals and provide proper zoning and density
The framework also includes case studies from various real estate companies and exemplify the vision of the four key pillars of liveable, sustainable, resilient and affordable buildings and cities.
Industry action
Industry leaders have already taken decisive action towards transformation throughout the real estate industry. Gensler's GC3 Commitment aims to achieve net zero by 2030 in all Gensler projects and JLL's work with the Washington Metro will provide clean energy to more than 1,500 homes.
Swire Properties has joined the Business Ambition for 1.5°C campaign and Lendlease has pledged to harness digitization to be net carbon zero by 2025 and absolute carbon zero by 2040.
Majid Al Futtaim has become the first and only conglomerate in the world to achieve LEED Platinum certification for its entire portfolio of hotels.
Signify has embraced sustainability and resilience by developing and deploying UV-C disinfection systems, an energy efficient and chemical-free way to sanitize buildings.
Schneider Electric has set clear, measurable 2025 targets around sustainability to achieve 80% green revenues, deliver 800 million tons of saved and avoided emissions to their customers and have 1000 of their top suppliers reduce emissions by 50% from their operations.
Learnings from these companies' initiatives and many others were used to help develop the Future of Real Estate Framework which aims to accelerate these types of transformation across the industry.
Resilience Needed to Jump Start Final Stages of Energy Transition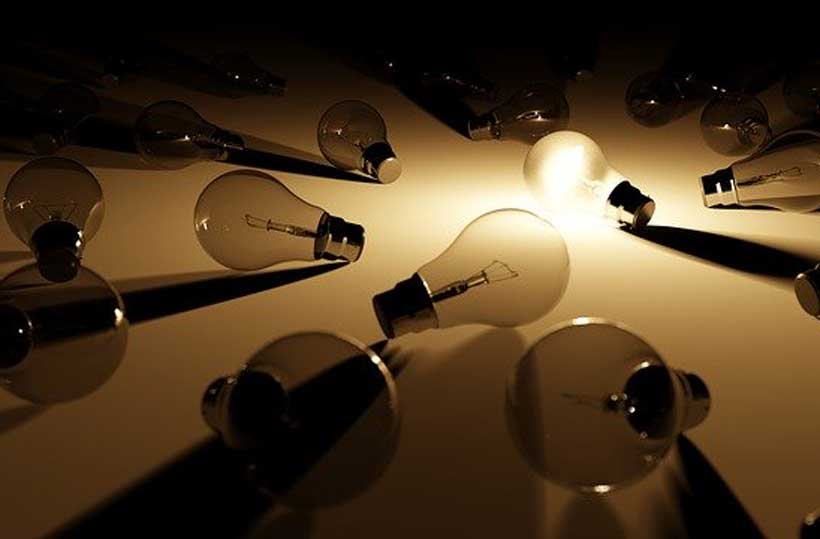 As countries continue their progress in transitioning to clean energy, it is critical to root the transition in economic, political and social practices to ensure progress is irreversible, according to the latest edition of World Economic Forum's Fostering Effective Energy Transition 2021 report published today.
In its 10th edition, the report, published in collaboration with Accenture, draws on insights from the Energy Transition Index (ETI) 2021. The index benchmarks 115 countries on the current performance of their energy systems across the three dimensions of the energy triangle: economic development and growth, environmental sustainability, and energy security and access indicators – and their readiness to transition to secure, sustainable, affordable, and inclusive energy systems. This year's report uses a revised ETI methodology, which takes into account recent changes in the global energy landscape and the increasing urgency of climate change action.
"As we enter into the decade of action and delivery on climate change, the focus must also encompass speed and resilience of the transition. With the energy transition moving beyond the low hanging fruit, sustained incremental progress will be more challenging due to the evolving landscape of risks to the energy transition," said Roberto Bocca, Head of Energy and Materials at the World Economic Forum.
The results for 2021 show that 92 out of 115 countries tracked on the ETI increased their aggregate score over the past 10 years, which affirms the positive direction and steady momentum of the global energy transition.
Strong improvements were made on the Environmental Sustainability and Energy Access and Security dimensions. Eight out of the 10 largest economies have pledged net-zero goals by mid-century. The annual global investment in the energy transition surpassed $500 billion for the first time in 2020, despite the pandemic. The number of people without access to electricity has declined to less than 800 million, compared to 1.2 billion people 10 years ago (2010). Increasing renewable energy capacity has in particular helped energy importing countries achieve simultaneous gains on environmental sustainability and energy security.
However, the results also show that only 10% of the countries were able to make steady and consistent gains in their aggregate ETI score over the past decade. This highlights the inherent complexity of the energy transition challenge, as evidenced by thelack of measurable progress in the economic development and growth dimension – primarily through fiscal implications, labour market dislocations, and affordability challenges resulting from the energy transition. Moreover, the carbon intensity of the energy mix has been rising in many emerging economies in Asia and sub-Saharan Africa.
"A resilient and just energy transition that delivers sustainable, timely results will require systemwide transformation, including reimagining how we live and work, power our economies and produce and consume materials," said Muqsit Ashraf, a senior managing director who leads Accenture's energy practice. "This in turn will require strong collaboration between policy makers, business leaders, energy consumers, and innovators. The journey to achieving such a balanced transition has been slow and daunting, but it is picking up momentum and offering countries and companies many opportunities for long-term growth and prosperity."
The social, economic, and geopolitical interlinkages of the energy transition have exposed vulnerability to systemic risks and disruptions, which may threaten progress on the energy transition. This report makes 3 recommendations to enhance the resilience of the energy transition process: (1) pursue a just transition by prioritizing measures to support the economy, workforces and society; (2) amplify electrification while exploring other options for decarbonizing industries; (3) attract diversified, resilient sources of capital from the public and private sectors to fund multi-year and multi-decade investments.
Stephanie Jamison, a senior managing director who leads Accenture's utilities practice, said resilience is a very important concept for the journey to clean energy. "The role of electricity in the energy system will increase significantly by 2050, which is a big transformation," she said. "While it is great to see renewable energy sources stronger coming out of COVID, there is still a lot more work to do to further progress the shift to net-zero -carbon energy and ensure buy-in from a broad set of stakeholders."
Country highlights from ETI 2021
This year's report tracks progress over the last decade. The list of top performers in the ETI has stayed broadly consistent over this period, sharing common attributes such as low levels of fossil fuel subsidies, enhanced energy security and a strong regulatory environment to drive the energy transition. The top 10 countries on the ETI 2021 are Western and Northern European countries. Sweden
(1) leads the ETI for the fourth consecutive year, followed by Norway (2) and Denmark (3). All top 10 economies have made strong improvements in environmental sustainability, specifically in decreasing the carbon intensity of their energy mix, supported by strong political commitment and investments in the energy transition.
The United Kingdom (7), France (9) and Germany (18) are the only G20 countries in the top 20. Their progress is supported by strong performance on the environmental sustainability dimension, though their scores on economic growth and development have regressed over the past decade due to affordability challenges.
The United States (24) and Italy (27) have improved on all three dimensions of the energy triangle, while also strengthening their enabling environment. Japan (37) registered moderate improvements in its overall aggregate ETI score, primarily due to strong declines in per capita energy consumption as a result of energy-efficiency improvements, though it continues to face energy security challenges due to rising energy imports.
China (68) and India (87), which collectively account for a third of global energy demand, have both made strong improvements over the past decade, despite coal continuing to play a significant role in their energy mix. China's improvements primarily result from reducing the energy intensity of the economy, gains in decarbonizing the energy mix through the expansion of renewables and strengthening the enabling environment through investments and infrastructure. India has targeted improvements through subsidy reforms and rapidly scaling energy access, with a strong political commitment and regulatory environment for the energy transition.
Among commodity exporting countries, Canada (22), Australia (35), Russia (73) and Saudi Arabia (81) lead globally on energy access and security dimensions, due to abundant domestic reserves. However, they have displayed divergent trajectories over the past decade. Australia has improved its scores through sustained increases in investment and renewable energy capacity, and the gradual phasing out of coal. Russia improved its scores due to the strengthening of the enabling environment for the energy transition, though the uptake of renewable energy remains low and fossil fuel exports remain high. Scores for Canada and Saudi Arabia declined marginally.
Commodity Prices to Stabilize after Early 2021 Gains
Commodity prices continued their recovery in the first quarter of 2021 and are expected to remain close to current levels throughout the year, lifted by the global economic rebound and improved growth prospects, according to the World Bank's semi-annual Commodity Markets Outlook.
However, the outlook is heavily dependent on progress in containing the COVID-19 pandemic as well as policy support measures in advanced economies and production decisions in major commodity producers.
Energy prices are expected to average more than one-third higher this year than in 2020, with oil averaging $56 a barrel. Metal prices are expected to climb 30 percent; and agricultural prices are forecast to rise almost 14 percent. Almost all commodity prices are now above pre-pandemic levels, driven by the upsurge in economic activity, as well as some specific supply factors, particularly for oil, copper, and some food commodities.
"Global growth has been stronger than expected so far and vaccination campaigns are underway, and these trends have buoyed commodity prices. However, the durability of the recovery is highly uncertain," said Ayhan Kose, World Bank Group Acting Vice President for Equitable Growth, Finance & Institutions and Director of the Prospects Group. "Emerging market and developing economies, both commodity exporters and importers, should strengthen their short-term resilience and prepare for the possibility of growth losing momentum."
Crude oil prices rebounded from record lows reached during the pandemic, supported by a rapid global economic recovery and continued production cuts by the Organization of the Petroleum Exporting Countries (OPEC) and its partners. Demand is expected to firm over 2021 as vaccines become widely available, especially in advanced economies, pandemic restrictions are eased, and the global recovery is sustained. Prices are expected to average $60 a barrel in 2022. However, if pandemic containment falters, a further deterioration in demand could put pressure on prices.
Metal prices are expected to give back some of this year's gains as stimulus-driven growth fades in 2022. A faster-than expected withdrawal of stimulus by some major emerging market economies could pose a downside risk to prices; however, a major infrastructure program in the United States could support prices for metals, including aluminum, copper, and iron ore. An intensification of the global energy transition to decarbonization could further strengthen demand for metals.
Agricultural prices have risen substantially this year, particularly for food commodities, driven by supply shortfalls in South America and strong demand from China. However, most global food commodity markets remain adequately supplied by historical standards, and prices are expected to stabilize in 2022.
While global food commodity prices have remained stable recently, emerging evidence continues to confirm the effects of COVID-19 on food insecurity that are expected to continue through 2021 and 2022. An increasing number of countries are facing growing levels of acute food insecurity, reversing years of development gains.
"Although food commodity markets are well supplied globally, COVID-19 has severely impacted local labor and food markets around the world, reducing incomes, disrupting supply chains and intensifying food and nutrition security issues that were present even before the pandemic struck," Kose said. "It is high time for policymakers to address the underlying sources of food insecurity."
A Special Focus section investigates the impact of sharp changes in metal prices on metal-exporting countries. Metals, especially copper and aluminum are a major source of export revenue for 35 percent of emerging market and developing economies, with important implications for economic growth, macroeconomic stability, and, hence, poverty reduction. As metal prices are primarily driven by global demand, these countries can be particularly hard-hit by global recessions, which can trigger both a drop in metal prices and export revenue. Windfall revenues from high metal prices, which tend to be short-lived, should therefore be set aside in anticipation of the longer-lasting negative effects of price collapses that would warrant policy support.
"Metal price shocks are primarily driven by external demand factors, such as global recessions and recoveries," said World Bank Senior Economist John Baffes. "During a recession, metal exporters may be hurt by both the broader downturn as well as a collapse in prices. Output losses associated with price drops are greater than the gains from price increases, and policymakers should prepare accordingly."