ILO warns of COVID-19 migrant 'crisis within a crisis'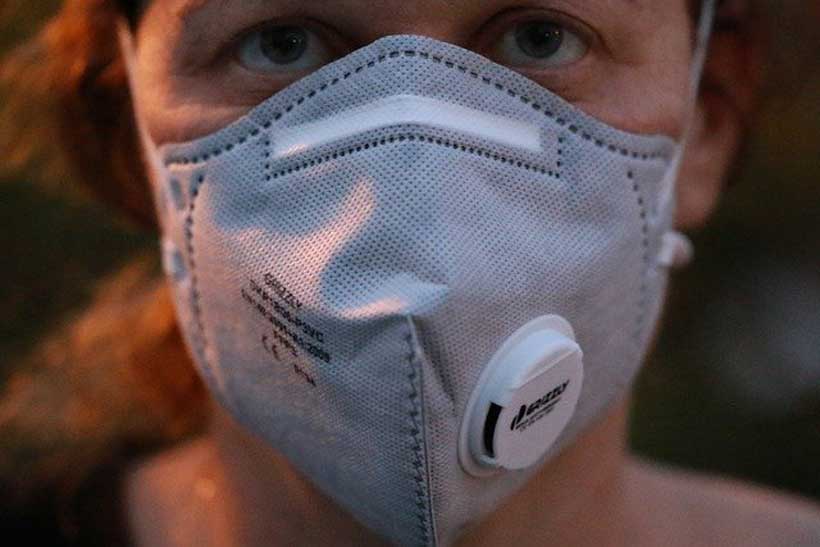 Tens of millions of migrant workers, forced to return home because of the COVID-19 pandemic after losing their jobs, face unemployment and poverty in their home countries, the International Labour Organization has warned.

As containment measures ease, millions of migrant workers may be required to return home to low and middle income countries where labour markets, which were fragile before the COVID-19 outbreak, are now further weakened by the additional strain of high levels of unemployment and serious business disruptions due to the pandemic. In addition, their families will suffer financially from the loss of the remittances normally sent to them.

Meanwhile, other migrant workers have found themselves stranded in host countries without access to social protection and little money for food or accommodation. Even those with jobs may be taking reduced wages and living in cramped worksite residences where social distancing is impossible, putting them at greater risk of contracting the virus.

While many migrant workers, particularly women, are doing essential jobs for their host societies during the pandemic, particularly in the care or agriculture sectors, those in other sectors have lost their jobs or have continued to work informally.
"This is a potential crisis within a crisis," said Manuela Tomei, Director of the ILO's Conditions of Work and Equality Department. "We know that many millions of migrant workers, who were under lockdown in their countries of work, have lost their jobs and are now expected to return home to countries that are already grappling with weak economies and rising unemployment. Cooperation and planning are key to avert a worse crisis."

It is estimated there are 164 million migrant workers worldwide, nearly half of them women, comprising 4.7 per cent of the global labour force. While not all of these workers will return home – after losing their jobs or for other reasons – informal ILO research in more than 20 countries indicates that many millions are expected to do so.

Most of their home countries have very limited scope to reintegrate such large numbers, and often do not have policies and systems in place to ensure effective labour migration governance and smooth reintegration plans, including for skills development and recognition. Governments in Asia and Africa, in particular, expect millions of migrant workers to return, whether through compulsion or voluntarily, as their job prospects evaporate.

A package of ILO briefing and policy documents focusing on the effects of the COVID-19 pandemic on workers who are migrants, refugees, or forcibly displaced persons, draws attention to the potentially serious social and economic impact if returns occur over a short period of time and if migrants are not included in social protection measures or given help to reintegrate into national labour markets.

The research also shows how returning migrant workers bring skills and talent that can help their home economies rebuild better after the pandemic. However, the key to unlocking this potential is the establishment of rights-based and orderly return and reintegration systems, access to social protection, and proper skills recognition. This can facilitate better skills and jobs matching, so increasing productivity for national industries.
In addition, migrant workers may bring knowledge and capital to open new businesses that can help to improve employment opportunities.

Helping returning migrants reintegrate will also reduce tensions in their home countries, where some communities may fear that returning migrants may bring the virus or take jobs away. Rebuilding the livelihood strategies of returning migrants will allow them to pay any debts related to their original recruitment abroad, avoiding the risk of forced labour and human trafficking, or re-migration through irregular pathways.

"With the right policies, the return of these workers can be converted into a resource for recovery," said Michelle Leighton, Chief of the ILO's Labour Migration Department. "These migrants will bring with them talents and new skills, and in some cases capital, that can support efforts in their home countries to build back better. We must help these countries grasp the opportunity."

The ILO publications include assessments of the impact of COVID-19 on migrant workers in Jordan, Lebanon and the ASEAN region, on seasonal workers' schemes, and on refugee workers and other displaced persons. There is also guidance on policy responses to help maximize the benefits of the returning wave of migrants, including procedures for recognizing skills acquired, ensuring fair recruitment, extending social protection coverage, and help with finding new jobs or re-migrating safely.
Most countries failing to protect women from COVID-19 economic and social fallout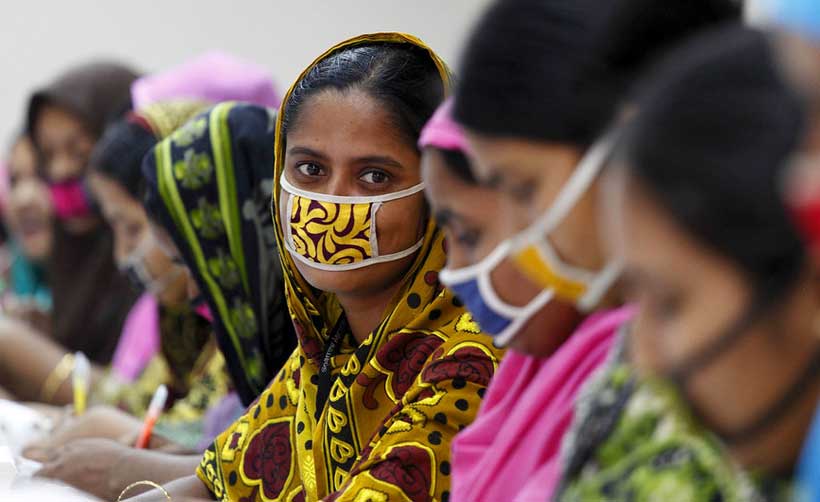 The COVID-19 pandemic is "hitting women hard", but most nations are failing to provide sufficient social and economic protection for them, the head of the UN gender empowerment agency said on Monday.
And women have often become victims of domestic violence "locked down with their abusers, as unpaid caregivers in families and communities, and as workers in jobs that lack social protection", adds the Executive Director of UN Women, Phumzile Mlambo-Ngcuka.
New data released by gender agency and the UN Development Programme (UNDP) taken from the COVID-19 Global Gender Response Tracker, reveal that most countries are not doing enough to protect women and girls from the economic and social fallout being caused by the virus.
Lacking support
The analysis signals that one-fifth of the 206 countries analyzed, or 42 States, had no gender-sensitive measures in place to respond to the pandemic.
And only 25 countries have introduced measures aimed at tackling violence against women and girls (VAWG), support unpaid care and strengthen women's economic security.
These may include helplines, shelters or legal support to counter the surge in violence; cash transfers directly targeted at women; or childcare services and paid sick leave.
"The COVID-19 crisis provides an opportunity for countries to transform existing economic models towards a renewed social contract that prioritizes social justice and gender equality", said UNDP Administrator Achim Steiner. "This new gender response tracker can help accelerate policy reform by guiding on gaps in national efforts and funding and highlighting best practices".
Breakdown
Across 135 countries, the tracker identified 704 measures to prevent and/or respond to VAWG. Of these, 63 per cent focused on strengthening essential services, such as shelters, helplines and other reporting mechanisms.
However, only 48 countries, less than a quarter of those analyzed, treated VAWG-related services as an integral part of their national and local COVID-19 response plans – with very few adequately funding these measures.
At the same time, social protection, care crisis and jobs response has been largely blind to women's needs, with only 177 measures in 85 countries explicitly aimed at strengthening women's economic security, and just 60 taking action to support unpaid care and strengthen care services for children, older persons or persons with disabilities.
Varying responses
The tracker also shows that gender actions vary widely across countries and regions.
According to the analysis, Europe is leading the response on addressing VAWG and unpaid care – accounting for almost 32 per cent of all violence measures and 49 per cent of all unpaid care measures.
Meanwhile, the Americas has the largest number of measures aimed at strengthening women's economic security, followed by Africa.
"The Global Tracker supports Governments in making the right policy decisions by sharing good practices and monitoring progress in care policies and measures to address violence against women", said UN Women Executive Director Phumzile Mlambo-Ngcuka.
Technological Revolution Accelerated by Coronavirus Crisis in Latin America
Latin America and the Caribbean is in the midst of a "Fourth Industrial Revolution" of technological innovation which requires enhancing the productivity of the services sector, investing in human capital and rethinking labor regulations and social protection policies, according to a new World Bank report.
These policy priorities have become all the more urgent now that the COVID-19 pandemic is fueling the biggest contraction in economic activity since the great depression. Digitization has become more important to support economic activity at a time of social distancing and is accelerating this technological transformation, potentially putting jobs at risk across Latin America and the Caribbean (LAC).
According to Going Viral: COVID-19 and the Accelerated Transformation of Jobs in Latin America and the Caribbean employment transformations that were already apparent in the last few decades are bound to deepen, and the question in this context is how to recover from the crisis and build back better.
"We need to rethink the future and not just try to get back to where we were before the pandemic," said World Bank Vice President for Latin America and the Caribbean Carlos Felipe Jaramillo. "Governments need to find ways to support the creation of new jobs, train workers to be ready for these new jobs and support their citizens through this disruptive transformation."
Premature deindustrialization and rapid technological innovation will require policies to support a smooth transformation of jobs that is socially acceptable. The region was already struggling with the end of the so-called "Golden Decade" (2003-2013) of rapid development and strong improvements in social indicators. Economic growth and poverty reduction had stalled. The pandemic has only made things worse.
While fears of mass "technological unemployment" are largely unfounded, many jobs are at risk due to lower external demand, a protracted period of quarantines and lockdowns, solvency problems for firms, and financial crises in some cases. In addition, the social unrest seen in 2019 is a warning. It is urgent to restore economic growth and create more and better jobs.
However, this "Fourth Industrial Revolution" of technological innovation means that further industrialization or re-industrialization will be limited in many developing countries. Low-paid, uneducated workers and those in high-contact activities typical of the informal sector are at highest risk of being replaced by machines. In addition, informal workers are harder to reach with essential social protection programs. The COVID-19 crisis could accelerate these changes, bringing the future much closer than anticipated.
With limited scope for employment growth in manufacturing, modernizing the services sector is a priority. This calls for an emphasis on removing the distortions that prevent competition and innovation from occurring at a rapid pace.
Preparing workers for the changes is also fundamental. "Education offers the best insurance against the risks of automation," said the report's lead author Guillermo Beylis, Research Economist in the World Bank's Office of the Chief Economist for Latin America and the Caribbean. "Workers will have to adapt to demand for cognitive or analytical skills, as well as interpersonal skills."
Adult learning and re-training will be key as new automation technologies are adopted in LAC countries. The focus should be on policy reforms to increase productivity in the services sector, which already employs 60% of the workforce and will play an increasingly important role in the future.
Finally, a rethinking of labor regulations and social protection policies is needed. This involves flexible regulation of the emerging forms of work in a way that encourages employment and supports formalization, thereby expanding the coverage of social protection to larger segments of the population.
Progress on Sudan political transition, but challenges remain
Political developments in Sudan continue to move along a positive trajectory, while planning for a UN mission to assist the transitional government is progressing, the UN Security Council heard on Friday.
Ambassadors met in person in the Economic and Social Council (ECOSOC) Chamber at UN Headquarters in New York, where they were briefed by UN political affairs chief Rosemary DiCarlo, and the head of UN Peacekeeping, Jean-Pierre Lacroix.
"As the Secretary-General highlights in his report, Sudan's political transition continues to move in the right direction", said Ms. DiCarlo, speaking via video link.
Developments on the political front
After nearly a year of talks, the transitional Government of Sudan and two key armed movements from Darfur – the Sudan Revolutionary Front (SRF) alliance and the Sudan Liberation Movement/Minni Minnawi (SLM/MM) – initialed a peace agreement at the end of August.
Signing is scheduled for 3 October, and the parties have agreed to a 39-month transitional period effective from that date.
A faction from another group, the Sudan People's Liberation Movement-North (SPLM-N), has also signed a declaration of principles agreement.
Significant work ahead
Ms. DiCarlo outlined other recent developments in Sudan, including the appointment of interim civilian governors in all 18 states, two of whom are women.
She said the parties should be commended for persevering with the peace process, adding that "it is not too late" for others to join.
"As we embrace the recent progress in the peace process, we are also mindful of the significant work ahead", she cautioned.
"The various accords and respective peace agreements on regional issues must be moulded into a single, coherent framework. Additionally, the parties and the Government must form a joint vision on the way forward and to uphold their respective commitments."
Goodwill into action
For the UN's peacekeeping chief, the initialling of the agreement marked an important milestone for Darfur, where years of brutal fighting have left some 300,000 people dead and millions of others displaced, according to UN estimates.
Mr. Lacroix hoped the goodwill expressed by the parties will translate into lasting change on the ground, although some "key players" have yet to join the peace process.
He urged the international community to work to bring all stakeholders on board.
"Furthermore, the implementation phase which is now beginning will be just as crucial as the drafting of the agreement itself", said Mr. Lacroix, who also briefed ambassadors via video-link.
Among the key provisions is a 12,000-strong joint security force for Darfur, to be deployed within 90 days of the signing. It will be made up of equal numbers of members of the Sudanese security forces and from the signatory armed groups.
"As forces are deployed and resources are mobilized in support of the implementation, it is essential to ensure that local Darfuri communities feel ownership of the agreement and fully participate in the implementation," he stressed.
Progress on new UN mission
Meanwhile, planning continues for the new UN Integrated Transition Assistance Mission in Sudan (UNITAMS), Ms. DiCarlo told the Council.
UNITAMS will assist the political transition, and support implementation of peace accords in conflict areas, national-led peacebuilding efforts, and strengthening of human rights, among other tasks.
"Gender issues are mainstreamed throughout the mandate of the mission, which will have dedicated gender expertise, including at the senior level, to implement our commitments to advance gender equality and the women, peace and security agenda", said Ms. DiCarlo.
UNITAMS is a follow-on to the African Union-United Nations Hybrid Operation in Darfur (UNAMID). The Security Council authorized the establishment of the new mission in June and the start-up team is set to deploy to Sudan next month.