EU budget 2021: An annual budget focused on European recovery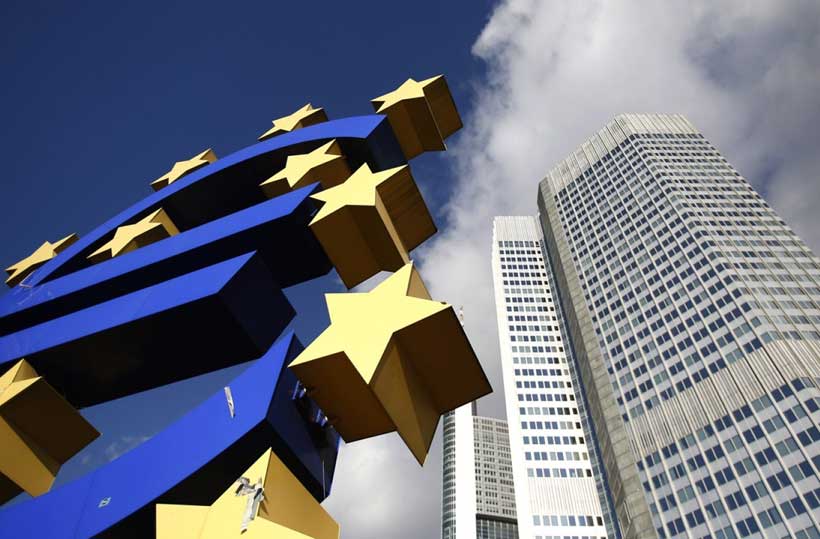 The Commission has today proposed an EU budget of €166.7 billion for 2021, to be complemented by €211 billion in grants and approximately €133 billion in loans under Next Generation EU, the temporary recovery instrument aimed at mobilising investments and kick-starting the European economy. Together, the annual budget and Next Generation EU will mobilise significant investments in 2021 to address the immediate economic and social damage caused by the coronavirus pandemic, kick-start a sustainable recovery and protect and create jobs. The budget is also fully in line with the commitment to invest in the future in order to achieve a greener, more digital and resilient Europe.
Once adopted, this will be the first budget under the new 2021-2027 multiannual financial framework and the first annual budget proposed by President von der Leyen's Commission.
Commissioner Johannes Hahn responsible for the EU Budget stated: "In these extraordinary times, the European Commission's proposal mobilises unprecedented support. The annual budget 2021 will help hundreds of thousands of people, companies and regions to overcome the crisis and emerge stronger than before. To make it happen, we need an agreement on the long-term budget and Next Generation EU – a deal that will send a signal of confidence throughout Europe."
The draft budget 2021, boosted by Next Generation EU, directs funds to where they can make the greatest difference, in line with the most crucial recovery needs of the EU Member States and our partners around the world.
The funding will help rebuild and modernise our Union, by fostering the green and digital transitions, creating jobs and strengthening Europe's role in the world.
The budget reflects Europe's priorities, which are relevant to ensure a sustainable recovery. To that end, the Commission is proposing to allocate:
– €1.34 billion for Digital Europe programme for the Union's cyber-defences and support the digital transition;
– €3 billion for Connecting Europe Facility in an up-to-date, high-performance transport infrastructure to facilitate cross-border connections;
– €575 million for the Single Market Programme, €36.2 million and €127 million respectively for the programmes supporting cooperation in the fields of taxation and customs;
– €2.89 billion for Erasmus Plus to invest in young people, as well as €306 million for the cultural and creative sectors through Creative Europe;
– €1.1 billion for the Asylum and Migration Fund and €1.0 billion for Integrated Border Management Fund to step up cooperation on external border management as well as migration and asylum policy;
– €55.2 billion for the Common Agricultural Policy and €813 million for the European Maritime and Fisheries Fund, for Europe's farmers and fishermen, but also to strengthen the resilience of the agri-food and fisheries sectors and to provide the necessary scope for crisis management;
– €228 million for the Internal Security Fund and €1.05 million for the European Defence Fund to support the European strategic autonomy and security;
– €1.9 billion for pre-accession assistance, to support our neighbours, including in the Western Balkans;
In addition, large part of the funds will go to the priority actions identified in connection with Next Generation EU, including:
– €131.5 billion of loans and approximately €133 billion of grants can be provided to Member States under the Recovery and Resilience Facility, as part of Next Generation EU;
– €17.3 billion for Horizon Europe, to increase European support for health and climate-related research and innovation activities, of which €5 billion under Next Generation EU;
– €10.13 billion for InvestEU, to invest in sustainable infrastructure, innovation and digitisation. Part of the money will be for the Strategic Investment Facility, to build strategic autonomy in vital supply chains at European level;
– €8.28 billion for the Solvency Support Instrument as proposed by Next Generation EU, to address the solvency concerns of viable companies from all economic sectors;
– €47.15 billion for cohesion policy, to be complemented by €42.45 billion under REACT-EU as proposed under Next Generation EU. The money will go for employment subsidies, short time work schemes and youth employment measures; liquidity and solvency for SMEs;
– €9.47 billion for the Just Transition Fund to make sure the transition towards climate neutrality leaves nobody behind, of which €7.96 billion under Next Generation EU;
– €619 million for rescEU, the Union civil protection mechanism, to make sure the Union has the capacity to respond to large-scale emergencies;
– €1.19 billion for EU4Health, the new health programme, which will equip our Union against future health threats; of which €1.17 billion from Next Generation EU;
– €15.36 billion for our external partners through the Neighbourhood, Development and International Cooperation Instrument (NDICI) of which €3.29 billion under Next Generation EU;
– €2.8 billion for humanitarian aid, of which €1.3 billion under Next Generation EU, for the growing humanitarian needs in the most vulnerable parts of the world.
The draft budget for 2021 is based on the Commission's proposal for the EU's next long-term budget as put forward on 27 May 2020. Once the European Parliament and the Council agree on the MFF 2021-2027, including Next Generation EU, the Commission will adapt its proposal for the 2021 budget accordingly through an amending letter.
It is essential that the draft budget is adopted swiftly so that hundreds of thousands of entrepreneurs, researchers, farmers, and municipalities across Europe can start benefitting from the funds, thus investing in a better future for next generations.
Background
The draft 2021 EU budget includes expenditure under Next Generation EU that will be financed from borrowing at the capital markets and the expenditure covered by the appropriations under the long-term budget ceilings which are financed from own resources. For the latter, two amounts for each programme are proposed – commitments and payments. "Commitments" refers to the funding that can be agreed in contracts in a given year; "payments" to the money actually paid out. The proposed 2021 EU budget amounts to €166.7 billion in commitments (-9.7% compared to 2020) and €163.5 billion in payments (+0.8% compared to 2020). This is the first budget for EU 27, after the withdrawal of the UK and the end of the transition period.
Zimbabwean peacekeeper selected as UN Military Gender Advocate of the Year 2021 Award
A Zimbabwean peacekeeper who recently completed her assignment with the UN Mission in South Sudan, will receive the 2021 United Nations Military Gender Advocate of the Year Award.
Military Observer Major Winnet Zharare, 39, served in Bentiu, South Sudan in 2021-2022, and will receive the award from the Secretary-General António Guterres during a ceremony marking the International Day of UN Peacekeepers on Thursday, 26 May 2022.
Created in 2016, the United Nations "Military Gender Advocate of the Year Award" recognizes the dedication and efforts of an individual military peacekeeper in promoting the principles of UN Security Resolution 1325 on Women, Peace and Security, as nominated by Heads and Force Commanders of UN peace operations.
Secretary-General António Guterres commended Major Winnet for her award. "Major Zharare is a role model and a trailblazer. Through her service, she has demonstrated the invaluable role that women play in building trust, advocating for change and forging peace," he said. "Her example shows how we will all gain with more women at the decision-making table and gender parity in peace operations," Mr. Guterres added.
Major Zharare expressed her gratitude and pride in receiving the award which, she said, "motivated [her] to maintain [her] course towards gender equality."
"My parents gave us equal opportunities with my brothers, so I believe that equal opportunities should be given to both men and women in all aspects of life," she added.
Major Winnet Zharare deployed to UNMISS in November 2020. Throughout her 17-month-long service, she advocated for gender parity and women's participation, within her own ranks, among local military counterparts, and in host communities.
As the Chief Military Information Officer in UNMISS' Bentiu field office, she helped ensure that patrols included both women and men to improve protection efforts as well as build trust between host communities and the Mission. Her efforts also contributed to an increase in gender-aggregated data so that issues raised by local women and girls would gain appropriate attention.
Advocating for gender parity and womens' participation in an environment where they are traditionally excluded from decision-making, she encouraged local civilian and military authorities and community representatives to involve both men and women in meetings with the UN. Her diligence and diplomatic skills quickly gained her the trust of local military commanders who would systematically reach out to her on issues pertaining to women's protection and rights. During her patrols and numerous community engagement initiatives, Major Zharare also successfully encouraged men and women to work together in farming and in the construction of dikes around Bentiu town to alleviate food shortages and prevent further displacement.
Major Zharare is the first Zimbabwean peacekeeper to receive this prestigious award.
'New dawn' for Europe as War in Ukraine Strengthens EU and Support for Enlargement
The European Union surprised the world, and even itself, with the speed, scale and unity of its response to Russia's invasion of Ukraine. This "new" Europe is ready to project both soft and hard power on the world stage, European leaders told participants at the World Economic Forum Annual Meeting 2022.
Christine Lagarde, President, European Central Bank, on the panel at the session, European Unity in a Disordered World?, said the Ukraine war has revealed how powerful Europe is collectively: "This is a new dawn for Europe."
The war on Ukraine has also revealed weaknesses – including global supply chain vulnerabilities and over-reliance on Russian energy, she said, but Europe is addressing this and can begin to flex its muscles on the global stage. "Europe has untapped purchasing power, trading power, technology power, pension power and moral power."
Roberta Metsola, President of the European Parliament, reinforced the point. "This is Europe's moment," she said. "Europe can become the global project for peace."
Mistakes of the past will be rectified, she said. "For way too long we did not seriously consider an energy union where we can rely on each other rather than on a country that can switch us off at any time."
Referring to the EU's support and defence of Ukraine, she was emphatic: "This is not the time to talk about face-saving for Russia or appeasement."
Eduard Heger, Prime Minister of Slovakia, also on the panel, said: "If Ukraine falls to Russian aggression, Slovakia is next." He added that we must continue to provide military support as well as step up humanitarian aid. "Above all we need to give Ukrainians hope."
"Let's not compromise – we must remain faithful to the values of the EU – freedom, rule of law, human dignity and equal rights."
Micheál Martin, Taoiseach of Ireland, said of Russia's invasion of Ukraine: "The people of Europe have spoken. Enough is enough." In response there is much stronger unanimity between member states and more support than ever to accept the accession of new members.
He continued: "We see the EU's future in terms of the green economy and in terms of the digitalization but also in terms of enlargement."
Mark Rutte, Prime Minister of the Netherlands, called on European member states to continue to raise their defence spending. "The NATO alliance members are inseparable, but Europe must play its part," he said. "This will help transform Europe from a soft power to a hard power."
Geopolitical Crises Forcing Leaders to Face up to Difficult New Realities
Poland's President Andrzej Duda delivered a harsh rebuke to Russia over its invasion of Ukraine, pledging "100% support" for President Volodymyr Zelenskyy and calling for Moscow to pay reparations to Kyiv. "I simply cannot accept that Russia can violate international law with impunity."
Russian aggression against Ukraine has revived unity within the West and highlighted for many Western nations the importance of democratic values. Finland and Sweden, notably, have set aside their longstanding policies of neutrality and applied to join NATO. "We are in a totally new situation and have to wake up to that," said Pekka Haavisto, Finland's Minister for Foreign Affairs, noting that the collapse of the post-war European security architecture, as well as Russia's increased appetite for risk, were among the major factors prompting Finland to apply for membership.
Haavisto said that in this "grey time" between the Nordic country's application to join the alliance and its potential full accession, when it will enjoy mutual security protection under Article 5 of the NATO charter, NATO members have given Finland and Sweden assurances that they will guarantee security. Asked about Turkey's stated objection to extension of membership to Finland and Sweden, he expressed confidence that Helsinki can address concerns.
Alarmed by an increasingly competitive geopolitical landscape marked by mounting frictions between the United States and China, Prince Faisal bin Farhan Al Saud, Minister of Foreign Affairs of Saudi Arabia, emphasized the need for cooperation.
"If we learned anything from COVID, it is that we need to focus on cooperation and I think we need to continue to look towards avenues to foster that cooperation. Even when there is difference, when there's competition, we need to find mechanisms to talk to each other." He noted that Saudi Arabia, which values both its extensive trade relationship with China and its national security relationship with the US, is well-positioned to facilitate dialogue between the world's leading powers.
Prince Faisal's remarks were echoed by Pakistan's Minister for Foreign Affairs, Hina Rabbani Khar, who commented on the "binary choice" that countries with close ties to both China and the US are increasingly asked to make. "We are typically asked this question all the time: Who do you choose? It shows how far we have fallen as a global community," she said. This is particularly difficult, she noted, for a country like Pakistan, which is already in fiscal crisis and now faces "the superimposition of a food security crisis".
Gregory W. Meeks, Democratic Congressman from New York's 6th District and Chairman of the House Committee on Foreign, praised the bipartisan support for a recent Senate bill pledging $40 billion in humanitarian and military aid to Ukraine, as well as the broad international support that Ukraine has received.
He also focused on the potential food crisis, emphasizing the need to break the blockade of Ukraine's Black Sea ports so Ukrainian grain can be delivered to the many countries that depend on it. "You got to open [the port of Odessa] up because that's not been just limited to what's happening in Ukraine; this threatens the entire world."
Madrid is host to next month's NATO summit and Spain's Foreign Minister, José Manuel Albares Bueno, praised the alliance's response to Russian aggression in Ukraine. But he emphasized the threat that the looming food crisis, if left unresolved, could pose to Europe. Noting that the Sahel – the region of North Africa bordering the Sahara – is not only already deeply food-insecure, he warned that rising cereal prices could set off a potentially destabilizing northward migration. "Unity is our best defence."