WEF: Toolkit for Leaders to Improve Diversity, Equity and Inclusion in post-COVID-19 Workplace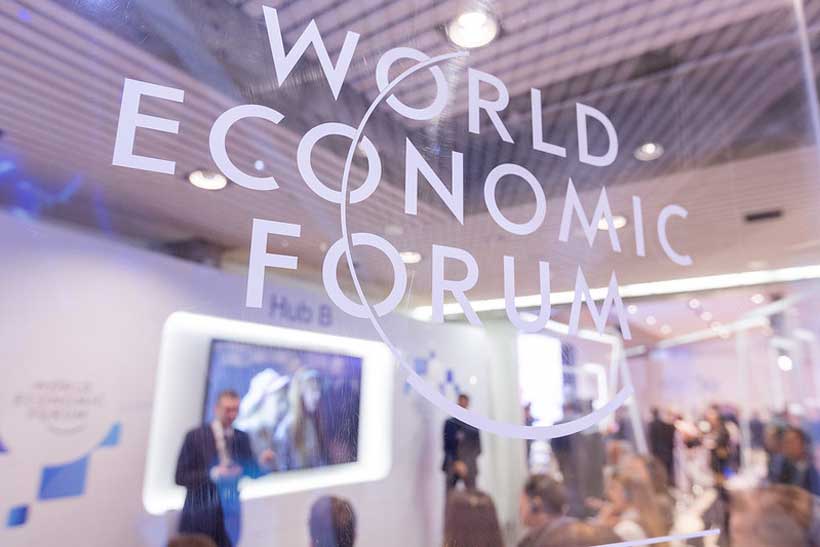 As business leaders seek to take on more responsibility for addressing social justice, adopting an integrated approach to diversity, equity and inclusion in the workplace can provide a key pathway. With technology no longer simply "neutral" about diversity, equity and inclusion, companies can leverage new technologies to create safe, open and inclusive work environments. These are some of the findings of the World Economic Forum's Diversity, Equity and Inclusion 4.0 Toolkit, published today.
The toolkit outlines novel technologies with the potential to establish best practices that were previously out of reach. For example, new systems can review job applications at scale in far greater detail than a typically resourced people and culture department. These systems can identify and reduce bias, introduce greater transparency and visibility, and provide timely analytics.
New methods of analysing employee interactions, such as organizational network analysis and tools for immersive learning using augmented and virtual reality, can all play a role in improving outcomes, while cloud-based communication and visualization platforms will be fundamental to most tools.
However, the Diversity, Equity and Inclusion 4.0 Toolkit notes that technology alone cannot create fair, equitable and diverse workplaces. It requires an integrated strategy that blends new technological tools with human-centric approaches to workforce management that focus on employee experience, purpose and belonging. To succeed, businesses need to leverage diversity, equity and inclusion as core organizational strengths.
In examining the potential of these technologies, the toolkit cautions against adopting unproven solutions which can result in a range of unintended consequences and contain biases that deepen rather than counteract exclusion.
Aside from it simply being the right thing to do, research indicates that increasing diversity, equity and inclusion brings a host of benefits to businesses. The toolkit cites research that suggests well-managed diverse teams significantly outperform homogenous ones over time, across profitability, innovation, decision-making and employee engagement. Conversely, companies that fall behind their peers in diversity, equity and inclusion are less likely to achieve above-average profitability.
"Successful organizations are powered by the diverse opinions, skill sets and life experiences of their employees. Ensuring racial justice, gender parity, disability inclusion, LGBTI equality and inclusion of all forms of human diversity needs to be the 'new normal' in the workplace set to emerge from the COVID-19 crisis and it is clear that technology can be leveraged to help rapidly make this a reality," said Saadia Zahidi, Managing Director, World Economic Forum.
As outlined in the toolkit's sister publication, HR4.0: Shaping People Strategies in the Fourth Industrial Revolution, achieving diversity, equity and inclusion begins with senior management. Leaders need to focus their organizations' efforts around three main areas of action, from talent sourcing and selection, to organizational analysis and monitoring, to employee experience, reward and development.
The toolkit was developed in collaboration with leading experts and practitioners from the World Economic Forum's Global Future Council on the New Equality and Inclusion Agenda.
The Forum has also recently established a unique high-level community of Chief Diversity & Inclusion Officers from top global companies to drive action in this space by exchanging best practices and exploring emerging trends, opportunities and risks.
The Diversity, Equity and Inclusion 4.0 Toolkit can be accessed here.
Renewable Energy Jobs Continue Growth to 11.5 Million Worldwide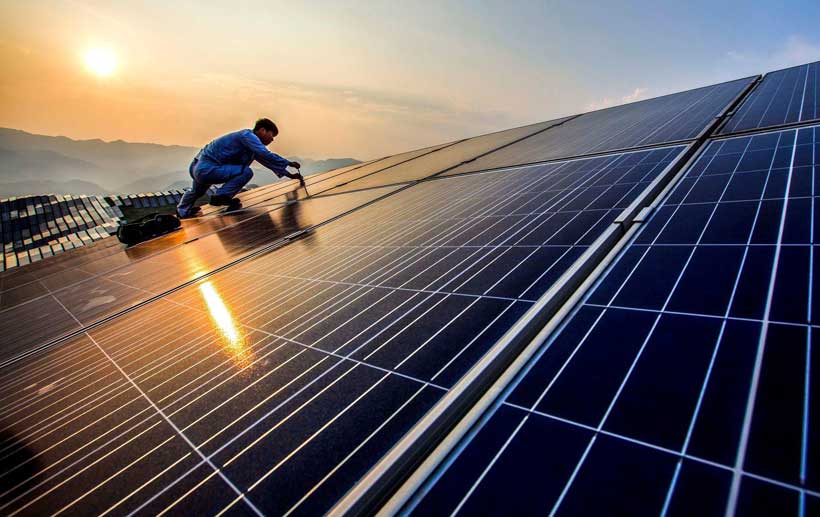 Renewable energy continues to bring socio-economic benefits by creating numerous jobs worldwide, according to the latest figures released by the International Renewable Energy Agency (IRENA) today. The seventh edition of Renewable Energy and Jobs – Annual Review shows that jobs in the sector reached 11.5 million globally last year, led by solar PV with some 3.8 million jobs, or a third of the total.
"Adopting renewables creates jobs and boosts local income in both developed and developing energy markets," said IRENA's Director-General Francesco La Camera. "While today we see a handful of countries in the lead, each country can harness its renewable potential, take steps to leverage local capabilities for industrial development, and train its workers."
Last year, sixty-three per cent of all renewables jobs were recorded in Asia, confirming the region's status as a market leader, the new report reveals. Biofuels jobs followed closely behind solar PV, reaching 2.5 million. Many of these jobs are in the agricultural supply chain, particularly in countries like Brazil, Colombia, Malaysia, the Philippines and Thailand, with labour-intensive operations. Other large employers in the renewables sector are the hydropower and wind industries, with close to 2 million and 1.2 million jobs, respectively.
Renewables jobs have shown more inclusion and a better gender balance than fossil fuels. The report highlights that women held 32 per cent of total renewables jobs, as opposed to 21 per cent in fossil fuels sectors.
Although precise estimates remain scarce and absolute numbers are small for now, off-grid renewables are creating growing employment, led by solar technology. Decentralised renewable energy can also propel productive uses in rural areas. This job multiplier effect can be seen in farming and food processing, healthcare, communications, and local commerce.
Comprehensive policies, led by education and training measures, labour market interventions, and industrial policies that support the leveraging of local capacities, are essential for sustaining the renewables jobs expansion.
The 2020 edition of the Annual Review highlights promising initiatives to support the education and training of workers. Such efforts revolve around vocational training, curricula-building, teacher training, the use of information and communications technology, promotion of innovative public-private partnerships, and recruitment of under-represented groups such as women.
Policymakers must also prioritise reskilling for fossil fuel sector workers who have lost or are at risk of losing their livelihoods. Many have considerable skills and expertise to contribute to a reoriented, clean energy industry.
The world has seen encouraging growth in renewables jobs. But it can bring about much larger employment by adopting a comprehensive policy framework that drives the energy transition. Never has the importance of such a push been clearer than at this momentous juncture. Even as the world is still dealing with the COVID-19 pandemic, humanity receives near-daily reminders of what lies in store if we fail to address the gathering climate disruptions.
The need to chart a different course is undeniable, as are the benefits to be reaped. IRENA's recently-released Post-COVID Recovery Agenda found that an ambitious stimulus programme could create up to 5.5 million more jobs over the next three years than a business-as-usual approach. Such an initiative would also allow the world to stay on track for creating the 42 million renewables jobs that the agency's Global Renewables Outlook projects for 2050.
Read the full report
Pakistan Making Shift to Clean Power Production and Lower Energy Costs
Today, the World Bank's Board of Executive Directors approved $450 million in financing to support Pakistan's transition to renewable energy resources that reduce its reliance on fossil fuel imports and lower costs of electricity production.
The Khyber Pakhtunkhwa Hydropower and Renewable Energy Development Project will help shift the national energy mix to domestic clean resources by investing in renewable energy generation, including hydropower and solar, in Khyber Pakhtunkhwa province. It will also help strengthen energy sector institutions to better manage a growing portfolio of renewable energy projects across the province.
"This project supports Pakistan's goal to become a low-carbon, renewable energy-reliant economy by 2030 and contributes to its national target in reducing greenhouse gas emissions to combat climate change," said Najy Benhassine, World Bank Country Director for Pakistan. "It will facilitate the expansion of renewable energy in Khyber Pakhtunkhwa by identifying and preparing solar and hydropower projects that are technically sound, environmentally and socially sustainable, and investment ready."
The project will provide low-cost and low-carbon electricity to consumers and will support the economic development of those communities near the hydropower and solar projects by revitalizing infrastructure, creating jobs, and supporting the development of tourism activities.
"To scale up renewable energy in Khyber Pakhtunkhwa, the project includes a comprehensive skills training program to build technical capacity in identifying investment opportunities, preparing projects, and mobilizing commercial financing," said Mohammad Saqib, Task Team Leader for the Khyber Pakhtunkhwa Hydropower and Renewable Energy Development project. "In addition, by installing solar photovoltaic systems onto hydropower assets, production capacity is expected to rise and generate greater return on investments."
3 Amazing Success Recipes from TED-speakers That All Students Will Love
What is success for you? Does it have to do with grades, money, or popularity? Or do you feel successful when people around you respect you and trust your opinion? Or does success equal winning? There are approximately 7.8 billion definitions of success in the world right now because, for every single individual, it would mean something different. But Maya Angelou, an outstanding American writer and civil rights activist, managed to sum it all up in one sentence when she wrote that "success is liking yourself, liking what you do, and liking how you do it." You will hardly find a single person who could disagree with this axiom. However, though the task outlined by Angelou might sound like a simple one, very few people know how to achieve success and are ready to share their secrets. TED is the unique platform that unites such people around their mission to make the world a better place. We invite you to join this vibrant community of enthusiasts and learn more about the amazing success recipes that will help you unlock your potential and make the best of it. 
4 Pillars of College Success from Freeman Hrabowski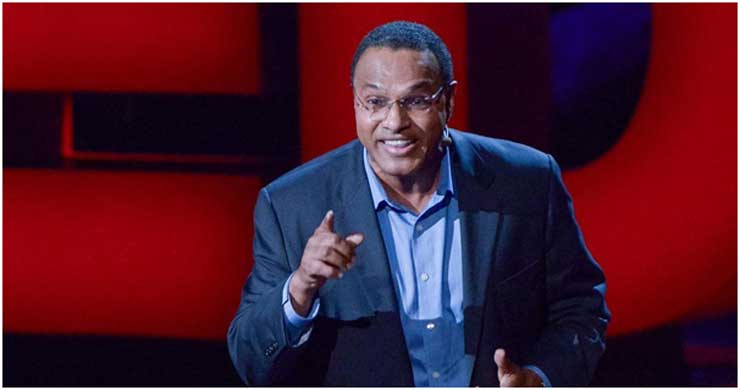 When Freeman Hrabowski was 12 years old, he marched with Martin Luther King and was taken to jail in the aftermath of the historic event, which later became known as the Children's Crusade in Birmingham (1963). He did this because he believed in the transformative power that education possesses and his right to let this power define his future and the future of every single child on this planet irrespective of their skin color and social background. Since then, Hrabowski has faithfully served his ideals. As president of the University of Maryland, Baltimore County (UMBC), he turned a mediocre commuter college into the ninth most innovative university in the USA known for its focus on research, high teaching standards, and inclusive education.
In his TED-talk "4 pillars of college success in science," Hrabowski shares four principles that helped him achieve success and make the dreams of thousands of students come true. First and foremost, students' lives can be changed by high expectations. And here, Hrabowski is not talking about scores and grades. He believes that it is not enough to be smart and ready to learn. You have to be excited about learning and eager to ask good questions. "High expectations have to do with curiosity," he argues. Secondly, students need to learn to work in groups, "to understand each other, to build trust among them, to support each other, to learn how to ask good questions, but also to learn how to explain concepts with clarity" and thus form a flourishing community. Third, whatever the discipline, research has to be placed into the very focus of attention because "it takes researchers to produce researchers." Finally, there is no place for indifference at college. So, be curious and eager to learn, ask good questions, become a team player, focus on the research, and take ownership of your studies – no doubt, you will reach great heights!
If you want to find out more about this tested success recipe, listen to this illuminating TED-talk. It lasts 15 minutes, yet it is definitely worth the effort. But if you are short on time, you can always delegate some of your assignments to highly-skilled professionals from essayservice.com and spend some quality time boosting your motivation.
8 Secrets of Success from Richard St. John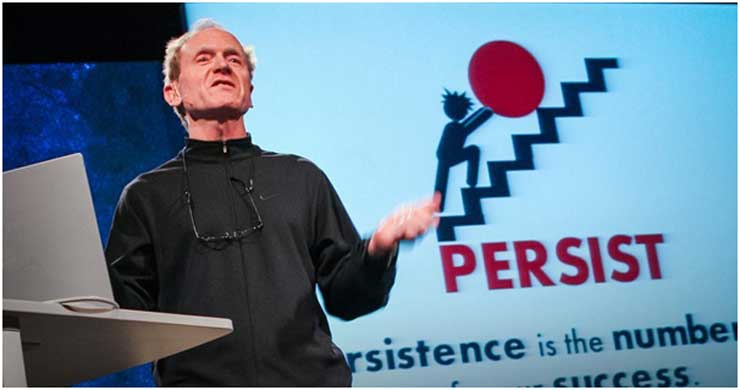 The short TED bio offers a humorous and yet precise description of Richard St. John's life achievement: "A self-described average guy who found success doing what he loved, Richard St. John spent more than a decade researching the lessons of success — and distilling them into 8 words, 3 minutes and one successful book." Great news! You only need 3 minutes to learn the universal formula of success. Let us name the key ingredients of St. John's recipe to get you started. To become a success story, you need to:
be passionate about what you are doing (because "if you do it for love, the money comes anyway");
work hard (and yet manage to have fun!);
focus on one thing;
persist;
come up with good ideas;
be good at what you are doing;
push yourself (or let your mother do it!);
serve other people.
For more details, a dose of good mood, and motivation, watch this funny and insightful talk from one of the most inspiring TED-speakers ever. It is an absolute must for students all over the world!

A Millennial's Unexpected Secret to Success from Daniela Zamudio
Millennials are only too often criticized for failing to be resilient, loyal, determined, and hardworking enough, as well as jumping from job to job. However, Daniela Zamudio, a millennial and the head of marketing and communications for Tommy Hilfiger Mexico, believes that the notorious propensity of the millennials to quit when feeling uncomfortable is a strength rather than a weakness and also an essential ingredient of the success recipe. Zamudio has developed a philosophy of "conscious quitting," which teaches you to follow your heart but also to be ready to face the consequences of your life-changing decisions. Listen to her enthusiastic and humor-packed TED-talk to discover how quitting consciously has helped Zamudio achieve personal success and happiness.
No matter which recipe you pick, we wish you good luck on your way to achieving success and living your dream!