WEF: Toolkit for Leaders to Improve Diversity, Equity and Inclusion in post-COVID-19 Workplace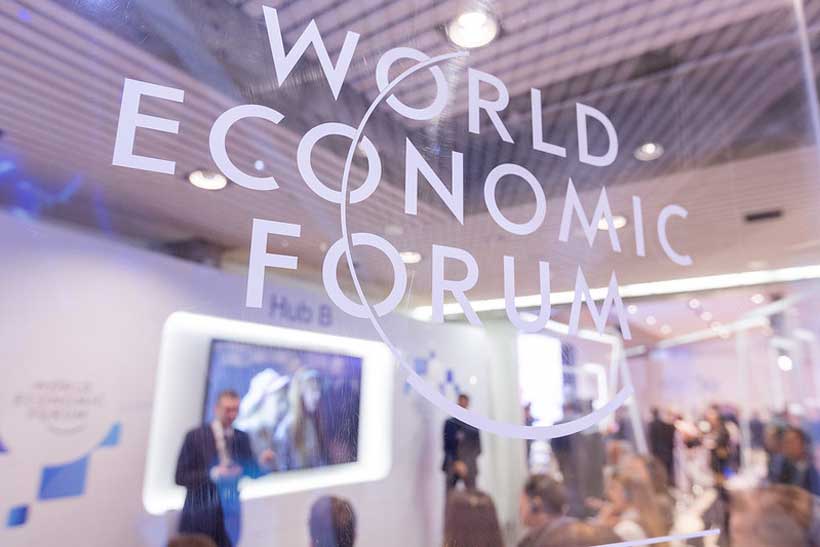 As business leaders seek to take on more responsibility for addressing social justice, adopting an integrated approach to diversity, equity and inclusion in the workplace can provide a key pathway. With technology no longer simply "neutral" about diversity, equity and inclusion, companies can leverage new technologies to create safe, open and inclusive work environments. These are some of the findings of the World Economic Forum's Diversity, Equity and Inclusion 4.0 Toolkit, published today.
The toolkit outlines novel technologies with the potential to establish best practices that were previously out of reach. For example, new systems can review job applications at scale in far greater detail than a typically resourced people and culture department. These systems can identify and reduce bias, introduce greater transparency and visibility, and provide timely analytics.
New methods of analysing employee interactions, such as organizational network analysis and tools for immersive learning using augmented and virtual reality, can all play a role in improving outcomes, while cloud-based communication and visualization platforms will be fundamental to most tools.
However, the Diversity, Equity and Inclusion 4.0 Toolkit notes that technology alone cannot create fair, equitable and diverse workplaces. It requires an integrated strategy that blends new technological tools with human-centric approaches to workforce management that focus on employee experience, purpose and belonging. To succeed, businesses need to leverage diversity, equity and inclusion as core organizational strengths.
In examining the potential of these technologies, the toolkit cautions against adopting unproven solutions which can result in a range of unintended consequences and contain biases that deepen rather than counteract exclusion.
Aside from it simply being the right thing to do, research indicates that increasing diversity, equity and inclusion brings a host of benefits to businesses. The toolkit cites research that suggests well-managed diverse teams significantly outperform homogenous ones over time, across profitability, innovation, decision-making and employee engagement. Conversely, companies that fall behind their peers in diversity, equity and inclusion are less likely to achieve above-average profitability.
"Successful organizations are powered by the diverse opinions, skill sets and life experiences of their employees. Ensuring racial justice, gender parity, disability inclusion, LGBTI equality and inclusion of all forms of human diversity needs to be the 'new normal' in the workplace set to emerge from the COVID-19 crisis and it is clear that technology can be leveraged to help rapidly make this a reality," said Saadia Zahidi, Managing Director, World Economic Forum.
As outlined in the toolkit's sister publication, HR4.0: Shaping People Strategies in the Fourth Industrial Revolution, achieving diversity, equity and inclusion begins with senior management. Leaders need to focus their organizations' efforts around three main areas of action, from talent sourcing and selection, to organizational analysis and monitoring, to employee experience, reward and development.
The toolkit was developed in collaboration with leading experts and practitioners from the World Economic Forum's Global Future Council on the New Equality and Inclusion Agenda.
The Forum has also recently established a unique high-level community of Chief Diversity & Inclusion Officers from top global companies to drive action in this space by exchanging best practices and exploring emerging trends, opportunities and risks.
The Diversity, Equity and Inclusion 4.0 Toolkit can be accessed here.
ADB, Habitat for Humanity to Support Housing Microloans for Vulnerable Communities
The Asian Development Bank (ADB) has teamed with Habitat for Humanity International to help microfinance institutions (MFIs) deliver housing loans to low-income families in rural and peri-urban areas of Bangladesh, India, Indonesia, and the Philippines.
The collaboration will expand ADB's Microfinance Risk Participation and Guarantee Program to include microloans for housing, home improvement, and water and sanitation for vulnerable and climate change-exposed communities. ADB will help MFIs obtain financing for these purposes from commercial banks of up to $30 million in the first phase. Habitat for Humanity will build the MFIs' capacity to design, pilot-test, and roll out the loans, with technical assistance from ADB.
"Low-income families find it difficult to build resilient houses as they lack adequate and affordable financing options due to the collateral requirements of commercial banks," said ADB Private Sector Financial Institutions Division Director Christine Engstrom. "MFIs have the networks to reach these communities, but often lack the technical capacities to deliver housing microloans to them. Building on Habitat for Humanity's technical and training expertise, this inaugural partnership will enable ADB's Microfinance Program to better address this market gap."
"The demand for urban housing in Asia remains largely unmet, giving the private sector a critical opportunity to deliver affordable materials, construction quality, access to energy, gender equity, water supply, and sanitation services, while supporting greater gender equity," said Habitat for Humanity International Chief Operating Officer Patrick Canagasingham. "With ADB, we will create enabling environments for MFIs through risk-sharing and capacity building, helping unlock local private sector capital for housing."
"This partnership is timely, as micro-housing for the poor and investing in community resilience are key drivers of economic recovery from the pandemic," said Lead of ADB's Microfinance Program Anshukant Taneja.
An expected 20,000 households will receive housing microloans from partner MFIs in the program's first phase to enhance construction quality and climate resilience, including upgrading semi-permanent structures and installing sanitation and water connections. ADB also aims to encourage private sector financing through risk-allocation and guarantees. The collaboration will help to empower women, with 90% of financing targeted for women micro-borrowers.
Habitat for Humanity began in 1976 and has grown into a leading global nonprofit, working in more than 70 countries. Habitat's Terwilliger Center for Innovation in Shelter works with the private sector to pilot new products and approaches for housing finance, materials, and services. From July 2019 to June 2020, Habitat helped more than 1.9 million people in Asia and the Pacific gain access to better housing.
ADB's Private Sector Operations Department will also explore opportunities to work with Habitat for Humanity to scale the organization's catalytic initiatives, including the MicroBuild Fund, which has deployed over $140 million in housing finance loans through MFIs, with 19% allocated in Asia and the Pacific. ADB's Microfinance Program has helped more than 6 million borrowers gain access to microloans.
The Gambia Secures More Funds for COVID-19 Vaccines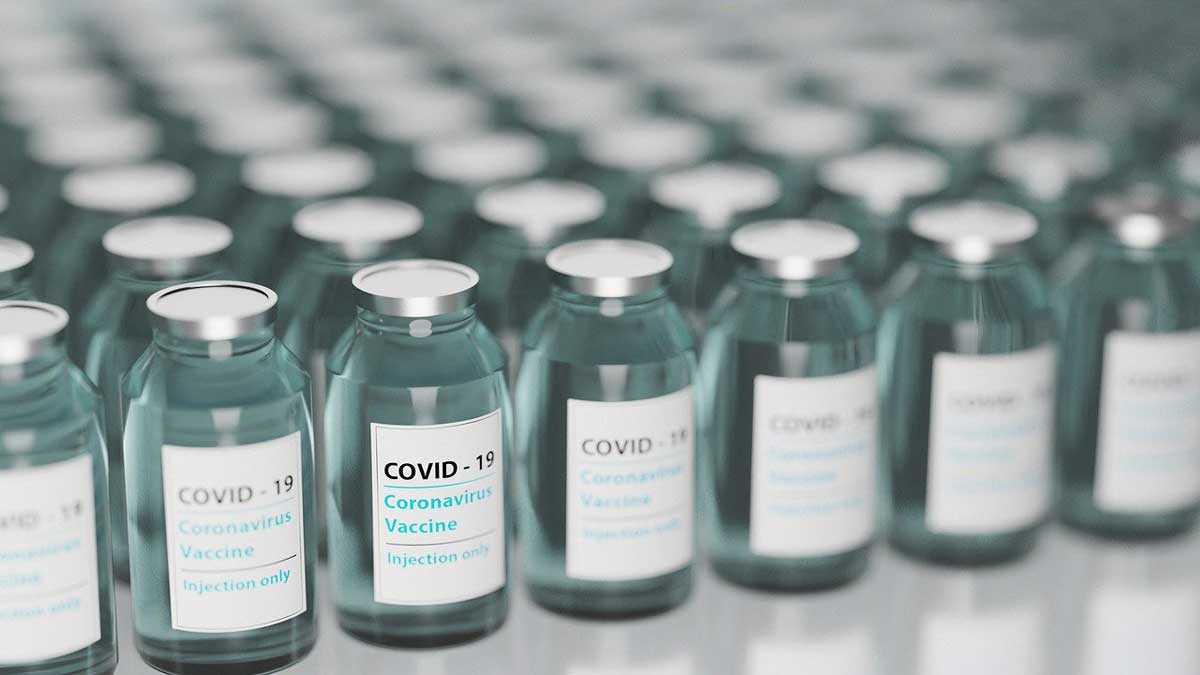 World Bank Board approved $8 million additional financing from the International Development Association (IDA) to provide The Gambia with safe and effective vaccine purchase and deployment.
"With this additional financing, the World Bank is helping The Gambia strengthen their pandemic response and health care systems, as well as scale up its vaccination campaign, with a total contribution of $19 million towards the implementation of the Government's National COVID-19 Preparedness and Response Plan," said Feyi Boroffice, World Bank Resident Representative for The Gambia.
The additional financing for Gambia COVID-19 Vaccine Preparedness and Response Project will strengthen immunization systems and service delivery capacity to support the COVID-19 vaccination roll-out. It will expand The Gambia's access to vaccines, through direct purchases from manufacturers and other arrangements through the African Vaccine Acquisition Trust convened by the African Union.
"The COVAX Facility will provide vaccine doses to cover 480,000 people and this additional financing from the World Bank will make it possible to have sufficient vaccine doses to cover 980,000 more people, with nearly all adults in the Gambia having access," said Samuel Mills, World Bank Task Team Leader for the project. "It is now important for people to be adequately informed that the benefits of COVID-19 vaccination outweigh the risk of not getting the vaccine."
To help prepare the National Deployment and Vaccination Plan for COVID-19 vaccines, the government conducted a vaccine readiness assessment with support from the World Bank, the World Health Organizations (WHO), the United Nation Children's Fund (UNICEF) and the Global Alliance for Vaccines and Immunizations (GAVI). The assessment showed that the country has trained medical staff, a monitoring system in place, as well as adequate storage capacity to handle both routine vaccines and COVID-19 vaccine at temperatures between 2°C and 8°C. This additional financing will also support the procurement of ultracold freezers to augment the cold chain to store vaccines such as the Pfizer/BioNTech vaccine which require sub-zero storage, and the freezers will subsequently be used by the National Blood Transfusion Center for storing blood plasma.
In addition, the World Bank has supported the Ministry of Health in procuring innovative and environment friendly health care waste treatment technology to allow safe decontamination in hospitals. The Foundation Stone Laying Ceremony will be held tomorrow for the construction of clinical waste treatment centers at Farato and at Edward Francis Small Teaching Hospital. The project contributed to the renovation of the Ndemban Clinic, which operates as a COVID-19 treatment center, and procured 10 ambulances for intensive care, critical life-saving medical equipment and supplies, as well as six pickup trucks and 18 motorcycles to facilitate contact tracing and response.
This $8 million funding package for The Gambia is one of several projects in support for the COVID-19 vaccination effort across Africa and other regions. Today, the World Bank Board also approved additional financing for Côte d'Ivoire ($100 million), Eswatini ($5 million), Rwanda ($30 million), El Salvador ($50 million) and Honduras ($20 million).
Six reasons why a healthy environment should be a human right
At least 155 states recognize their citizens have the right to live in a healthy environment, either through national legislation or international accords, like the Universal Declaration of Human Rights.
Despite those protections, the World Health Organization estimates that 23 per cent of all deaths are linked to "environmental risks" like air pollution, water contamination and chemical exposure.
Statistics like that are why the United Nations Human Rights Council recently passed a resolution reaffirming states' obligations to protect human rights, including by taking stronger actions on environmental challenges.
Here are some of the ways that a compromised planet is now compromising the human right to health.
1. The destruction of wild spaces facilitates the emergence of zoonotic diseases.
The alteration of land to create space for homes, farms and industries has put humans in increasing contact with wildlife and has created opportunities for pathogens to spill over from wild animals to people.
An estimated 60 per cent of human infections are of animal origin. And there are plenty of other viruses poised to jump from animals to humans. According to the Intergovernmental Science-Policy Platform on Biodiversity and Ecosystem Services, "as many as 1.7 million unidentified viruses of the type known to infect people are believed to still exist in mammals and waterfowl. Any one of these could be the next 'Disease X' – potentially even more disruptive and lethal than COVID-19."
2. Air pollution reduces quality of health and lowers life expectancy.
Across the globe, nine in 10 people are breathing unclean air, harming their health and shortening their life span. Every year, about 7 million people die from diseases and infections related to air pollution, more than five times the number of people who perish in road traffic collisions.
Exposure to pollutants can also affect the brain, causing developmental delays, behavioural problems and even lower IQs in children. In older people, pollutants are associated with Alzheimer's and Parkinson's diseases.
3. Biodiversity loss compromises the nutritional value of food.
In the last 50 years alone, human diets have become 37 per cent more similar, with just 12 crops and five animal species providing 75 per cent of the world's energy intake. Today, nearly one in three people suffer from some form of malnutrition and much of the world's population is affected by diet-related diseases, such as heart disease, diabetes and cancer.
4. Biodiversity loss also reduces the scope and efficacy of medicines.
Natural products comprise a large portion of existing pharmaceuticals and have been particularly important in the area of cancer therapy. But estimates suggest that 15,000 medicinal plant species are at risk of extinction and that the Earth loses at least one potential major drug every two years.
5. Pollution is threatening billions worldwide.
Many health issues spring from pollution and the idea that waste can be thrown "away" when, in fact, much of it remains in ecosystems, affecting both environmental and human health.
Water contaminated by waste, untreated sewage, agricultural runoff and industrial discharge puts 1.8 billion people at risk of contracting cholera, dysentery, typhoid and polio. Methylmercury – a substance found in everyday products that contaminate fish – can have toxic effects on the nervous, digestive and immune systems when consumed by humans. And a growing body of evidence suggests that there is a cause for concern about the impact of microplastics on marine life and the food web.
As well, every year, 25 million people suffer from acute pesticide poisoning. And glyphosate – the world's most widely-used herbicide– is associated with non-Hodgkin lymphoma and other cancers.
Even medicines can have a negative impact as they infiltrate ecosystems. A 2017 UNEP report found that antibiotics have become less effective as medicine because of their widespread use in promoting livestock growth. About 700,000 people die of resistant infections every year.
6. Climate change introduces additional risks to health and safety.
The last decade was the hottest in human history and we are already experiencing the impacts of climate change, with wildfires, floods and hurricanes becoming regular events that threaten lives, livelihoods and food security. Climate change also affects the survival of microbes, facilitating the spread of viruses. According to an article published by the Intergovernmental Science-Policy Platform on Biodiversity and Ecosystem Services, "pandemics are likely to happen more frequently, spread more rapidly, have greater economic impact and kill more people."