In a continued great power competition world amid COVID-19, some Eastern sharp powers have been visibly attacking our values, rights, global architecture and worldview, as well as our hope for the future. Because, by attacking trust and economic and security means, one attacks both present and future. In a Joint Communication released at the end of last week, the European Commission and the High Representative explicitly state that "Russia and China have engaged in targeted influence operations and disinformation campaigns around COVID-19 in the EU". The gloves are off, and the EU seems to grasp the magnitude of the problem in the context of its broader "geopolitical" realignment, but the question remains whether its myriad of initiatives and plans will converge towards a pan-European strong and effective answer. One essential point here refers to how a carefully-designed general framework will be implemented and how different types of institutions and organisations (some outside Europe, but sharing similar values and interests) will cooperate and adapt their approaches to tackle one of the main challenges of our times.
Prior to COVID-19 those most inclined towards ignoring security concerns could claim that "they were not seeing it", that the cocktail of disinformation, misinformation, and fake news had negligible consequences. Now we can connect the dots, and the result shows a game of smoke and mirrors which has tricked many and which increased the reputational risks of our organisations and institutions, at global, continental/regional, or national/local levels. As EU's High Representative Borrell said, disinformation in times of the coronavirus can kill. Thus, whether you are working for NATO, the WTO, the European Commission, the African Bank for Development, the Gates Foundation or a German exporting multinational, to name just a few global players, you should be concerned. The solution to the COVID-19 infodemic, I argue further down, is action not (continued) reaction (including by invoking naivete, like some top EU officials did in the past), and particularly substantial ecosystem action: we can't succeed by a communications response alone. Before going into implementation mode, we should fully grasp the strategic dimension — the bigger picture.
There are two levels of impact of the infodemic we are experiencing. First, the obvious, simple, "above the line", against which everyone warned – how the West "didn't help" (enough), and how liberal democracies are useless when it comes to actually doing things and protecting people. Then, things get complex. The second level is topical and subversive; it has two main features. First, it works as "infotainment": whether reading an outraged column in the militant media, or a social media post about cute cats that are more useful in life than politicians, the infodemic narrative is capable of insinuating itself in such content to make you dismantle everything that was wrong with society and government that allowed COVID-19 to happen (to you). The second feature: the message has to be, or look, self-evident, since, of course, it was by greed (spot the partial backlash against global philanthropies via conspiracy theories), by departing from care for the people, that such profoundly wrong things could be allowed to happen.
The majority of the counter-communication from the West and responsible world media tried to mitigate the impact of the overarching theme – that of the dismantlement of the Western-made world order. However, few have had the time and attention to warn against the industry level-infodemic themes. If, for example, the EU wants to empower citizens, raise awareness, and increase societal resilience in relation to infodemics, then this is a point to consider. As a brief inventory, we've seen debates about central banks, new monetary policy, and managed markets; about increased socialisation and mutualisation of responsibilities and support; and about possibly reshoring production facilities amid rethinking global supply chains. All these can be the target of disinformation campaigns and it really helps to address the potential damaging narratives head-on and from the start.
These, however, are wonderful macro-approaches, but they bring little clarity and concreteness at the level of the day-to-day organisational life, as well as individual fears amid talks of global recession and possibly depression. In an effort to bring intelligibility and certainty to your colleagues, partners, and stakeholder ecosystem, whether as EU decision-maker, UN SecGen, head of a MNC, or a line manager, from a strategic communication perspective you have had to transmit stability and confidence in the future. And it all worked fine, in the first week or so, until the economic numbers attached to coronavirus came in. Are you starting to be worried about the future? Imagine how those not on top of the hierarchy feel. So, don't be fooled by infodemic talk, look into a reality check of global and local expectations and fears.
On the backdrop of opaqueness and lack of information from their own countries, our "competitors" have been digging at the base of our edifice, and cracks are starting to appear. For the first time in Germany, the US, and other countries, or multinational cities such as Brussels, people are starting to fear the future – something they have not known since World War Two. If you were wondering why people are attacking their governments and lockdown measures, why the protests are drawing such large crowds. it is because they are starting to no longer believe in a "return to normal". They may be on to something. For the first time in 70 years, Western societies will need to learn a new script; again, this is a process of substance not just communications, so solutions have to be substantial, not shallow soundbites. In fact, they will need to create it, as we are all learning as we work our way through the COVID-19 pandemic, the economic crisis, and tectonic geopolitical shifting. Against this backdrop, those that do not lead will be penalised more than those taking the prudent route. Against the backdrop of many in a position of leadership being accused of being too ineffective, those that at least try may have a chance to get a less bad reputation in the end, even if not proven right. "Bold prudence" may become a guiding mantra for the coming times.
In order to not deceive the expectations of the wider stakeholder community, organisational leaders need to consider a number of actions. I have grouped them in five categories. First, take bold action and turn the table. Engage with the wider community, build a dialogue of 'system of systems', and turn the heat on to spur creativity and urgency. Second, you can't afford to focus in just one direction, think ecosystem, because the world will continue shifting and readjusting for another couple of years. This will be a chain of Ws, because after the public health issue we will have to deal with the economics, then with the political fallout, policy, geopolitics, implementation of reshoring etc, if not even manage several of these at the same time. So, do keep an ear to the ground and be open to any sort of exotic ideas.
Third, build a guiding coalition – from a diverse group of thinkers; build a support coalition – because those boards and shareholders will not convince themselves; then build an implementation coalition – because even in countries with 35h work weeks and strong labour unions, if you want your organisation or your country to survive, you may need to wake people up in the middle of the night and have them work weekends. And then make sure to build a critical coalition, to ensure you constantly question your assumptions and you strive for the best data and science possible. However, don't delay decision making in the hope of consensus. Fourth, don't be a slave to the stock exchange or quick wins, perceptions and applause. Since the beginning of the crisis, rating companies have shown incredible restraint, and the stock markets have been decoupled from the real economy. But when the hammer will drop, all those rankings may be talking about the before-COVID world and describe in no way your preparedness and capacity to function in the after-Covid reality. So, prepare yourself and those around you, both emotionally and technically, to "decouple" from the ratings and the reporting standards you've gotten used to. The reporting standards will survive. But few have had the practice in the Western world for the first reporting to turn in to be "in the interest of the state".
Fifth, various organisations, corporations, primarily, have proven impressively resilient and have worked against the current over the past five months at pulling transatlantic ties together. Clearly, NATO is not defunct or braindead, nor is the European project. It is just ironic that corporations have had to pick-up the slack of the societies that were supposed to close in ranks around our community of values. As a leader, you should take pride in that and engage in these heterodox circles. This "counter cyclical" political economy dialogue can constitute the basis for a new economy starting as early as this summer. It can also bring the Transatlantic West back together, in a wider recovery boat also with the Global South. Rather than bet on Cold War & Containment 2.0, it is better to invest in Collective Recovery as competitive advantage in great power rivalry.
So, fear not what the future brings about and include everyone in the conversation about setting new bases for the post-COVID world. By action, and not by just complaining (in reaction mode) about the infodemic, you can win the COVID-19 Recovery March. Focus on substance, not just soundbites, on coalitions not just communications, to defeat this disinformation 2.0 powered by coronavirus. You will thereby manage hope, address fears, and offer a new societal and organisational deal. It may not be Sinatra's way, but it may prove an effective way forward.
The outstanding issue of the Libyan intelligence services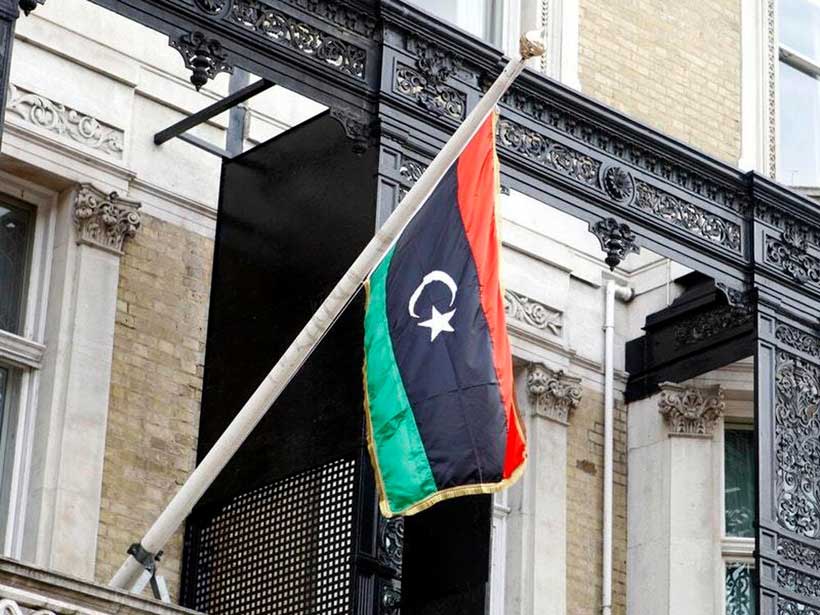 The post of Chief of the Libyan Intelligence Services of Tripoli's GNA is still vacant, but only recently. Therefore, this is an optimal situation for the Head of Tripoli's government, who is currently pro tempore Director of the GNA agencies, while the struggle for the next Intelligence Service Directors is intensifying.
In an obvious triangulation with Turkey, which is now essential to Tripoli's very survival, and with France, which can do harm outside and inside the perimeter of Haftar's forces it continues to support, in spite of everything -also with the support of Qatar and the Emirates and even, to a residual extent of Italy, the major strategic failure in the post-Gaddafi chaos – and with the United States, which is returning to Libya from the peripheries.
Russia is increasingly dissatisfied with Haftar, but it will now be difficult for it to negotiate a credible deal with Tripoli from a strong-to-weak position.
Pursuant to the UN-sponsored Skhirat agreement of 2015, the still national political structures of GNA were subject to a strict tripartite rule, whereby the three major regions of a definitively divided Libya, namely Tripolitania, Cyrenaica and Fezzan, always had equal representation at the "centre" of power.
Currently the Libyan Intelligence Services are without a leader since the death of Abdoullah Masoud Al Darsi on April 3, 2020. He had been appointed on November 1, 2018.
He replaced Abdul Qaderal-Thulami. who had died of a "heart attack" but was probably, and more likely, killed by the Al-Nawasi militia, closely connected with the Tripoli Interior Ministry.
The Al-Nawasi militia mainly operates in controlling the city of Tripoli, together with the other militias of the "Tripoli Revolutionaries' Brigade", the Special Deterrence Force and the "Abu Slim Unit of the Central Security Apparatus" and also a large part of the regular Police forces.
The Al-Nawasi militia was attacked by General Haftar's Libyan Armed Forces, in Ayn Zara, in the recent attack by Cyrenaica's militants, while in February 2020 Tripoli's Interior Minister, Fathi Bashaga, the strong man of the region, publicly stated that the Al-Nawasi Brigade "blackmailed the State".
Al-Darsi, the former Chief of the Tripoli Intelligence Services, successor to al-Thulami, had been recommended to al-Sarraj by Parliament and also replaced Salem al-Hassi, an ineffective candidate who was considered a member of the Libyan Islamic Fighting Group. That group included members of Al-Qaeda and participated in the Islamic Shield Force and was declared "terrorist group" by the Tripoli Parliament in 2012. It was later accepted as an internal force of Tripoli's GNA when, during the "second Libyan war" started in 2014, the "Shield Force" defended Tripoli from a dangerous advance by General Haftar.
Al-Darsi was also leader of the "Union of Reform" party and, incidentally, it was precisely him who harshly opposed the very few Jews' right to go back to the country, after the pro-Gaddafi uprising, as well as to be compensated for the damage they suffered.
Al-Darsi, however, represented Benghazi, but was temporarily replaced when his city, Garyan, surrendered to General Haftar's LNA forces.
His predecessor, Abdulkader al-Thulami, whom he replaced in 2017, came from the Fezzan region, since he was born in Aqar al-Shati.
The other deputy of the Libyan intelligence services is Abdul majidal-Dabaa, representative from Tripoli, appointed together with al-Thulami, who is currently in prison.
Accused of complicated illegal financial operations, he is certainly a part of the militia network that often blackmails, but operates on its own behalf, and sometimes funds Tripoli's central State.
Hence who are those competing for the post of Chief of Tripoli's Libyan Intelligence Services? Firstly, let us study the structure and history of Tripolitania's Intelligence Services, considering that General Haftar has an almost exclusively military Service.
The Intelligence Service, known as Temehu, was established with Law 7/2012: its primary goal is to wipe "Gaddafi's loyalists" out. The whole structure of departments and networks is in its Chief's hands.
The first Director was Salem Abd al Assalam Alhasi, who in 2015 refused to resign, as requested by the Tobruk Parliament, although he was anyway still loyal to that Parliament.
He was accused, above all, of having confiscated the material of 60 Libyan snipers trained in the United States to fight against terrorism.
Salem Mohammad Alaswad, his deputy and successor, was a figure who accepted the structural weakness of the post-Gaddafi Libyan State and hence also accepted the chain of command of Tripoli' security during the time in which he was Chief of the Intelligence Service: Minister of Defence, the Supreme Security Council and the brigades of the then "Libyan Shield Force".
Al Hasi relinquished his U.S. citizenship in 2015, by also falsifying the accusations that he was a member of the Muslim Brotherhood.
Currently, however, there are many more candidates than usual to replace the old Chief of the Libyan Intelligence Service.
The first in line is the businessman, Mohammed al-Assawi. Coming from Misrata, he supports in every way the Chief of the Misrata militia and current powerful number two of Tripoli's regime, namely Maiteeq.
Still today Turkey wants Khaled al-Sharif – a fighter, at the time close to al-Qaeda – but it can also agree on Emad al-Trabelsi -the old commander of special operations in Zintan – or on the Misrata businessman, al-Issawi.
Trabelsi's problem is that he has very bad and hard relations with the powerful Interior Minister, FathiBashaga.
It is interesting to note that last June Bashaga said that Egypt – currently supporting General Haftar – could play an important role in reconciling the political and tribal factions of Tripolitania. Hence Bashaga would accept the reality of a ceasefire with Egypt (and General Haftar) quickly.
Is this the will of Turkey, which is already asking for the administration of the Port of Tripoli – and in the future of the Port of Misrata – waiting to throw out of the way also our local hospital – the only Italian information body in Libya – thanks to our bunch of politicos?
Ahmed Maiteeq was elected, with some doubts and reservations, in May 2014. The following year, again as a man of the Misrata militia, he was elected Deputy Prime Minister.
Minister Fathi Bashaga also refused to provide as many as 48 million Libyan dinars to Abdullah al-Trabelsi, the factotum brother of Emad al-Trabelsi. He said that the money was needed to "manage" the situation of migrants in the Tripoli area.
It should be noted that the UNCHR, the U.N. refugee agency, which operates in the Tripoli area, was assisting 287 people in mid-June, with a total of 401,863 migrants assisted in Libya. All of them are outside Tripoli and, to a large extent, outside Libya.
Moreover, Emad al-Trabelsi left the Tripoli front in February 2020 to reach General Haftar's lines.
Another candidate for the post of Chief of Tripoli's intelligence Services is Tareq Zarmoh.
He is a former Director of the Intelligence Services Unit operating specifically in the fight against jihadist groups.
He has excellent relations with the United States, Great Britain and all those who naively believe that the whole disaster in Libya and elsewhere in the region was brought precisely by the jihadists, and not by those who brought them in, i.e. those great Western fools. As far as we know, he has no good relations with the Italian intelligence Sservices.
How much influence has the United States on al-Sarraj, after Turkey's magic hand that prevented Tripoli from falling into General Haftar's hands? Not so much, we imagine. True friends come in bad times and in times of trouble you find out who your friends are.
There are considerable funds, however, for Zarmoh both in Switzerland and the Channel Islands, which could strengthen his anti-terrorist groups. Al-Sarraj knows this very well and takes it into due account.
A further candidate for the post of Chief of Tripoli's intelligence Services is Mustafa Gadur, precisely the militia leader that last February was accused by Fathi Bashaga of conspiring against his Ministry.
Bashaga said that a leader of the al-Nawasi militia, led by Gadur, allegedly contacted the Italian intelligence Services to coordinate a meeting between the al-Nawasi militia and Gadur himself with the United Arab Emirates' intelligence Services.
Currently the al-Nawasi militia consists of approximately 700 members and includes also a well-established group of Salafist Madkalites who operate with the other members of the al-Nawasi militia, starting from their headquarters in Abu Seta, where there are also the members of the GNA Presidential Council.
The Madkhalites are Salafists who, in Westerners' silly jargon, would be defined as "extremists".
They fiercely hate the Muslim Brotherhood, but the Madkhalite tradition – of Saudi origin, as usual – tends to be quietist.
The Madkhalites were left alone and sometimes favoured above all by Gaddafi, who often accepted and used their tacit revolt against the Ikhwan, the Muslim Brotherhood.
Nowadays, mainly thanks to France -which aims at getting us out of Gaddafi's Libya and above all taking ENI away from us -Italy is the target of the largest Islam immigration to Italy and Europe that the ignorant people define as "radical".
The members of Gadur's katiba, i.e. the aforementioned al-Nawasi militia, have now infiltrated all the nerve centres of political and military power, given their role in the central security of Tripoli's regime. Obviously the Interior Minister, Fathi Bashaga, does not like it at all. Bashaga does not want to be the Chief of the intelligence Services, but he wants to choose who should hold that post and wants, above all, to have him as a friend and, even better, as his servant.
It should be noted that Mustafa Gadur has excellent relations with Seddik Omar al-Kebir, for having provided him both the security, which in Libya must be rather "assertive", and other support, mainly money-laundering.
He is the Governor of the Libyan Central Bank, who is probably also a member of the Muslim Brotherhood.
He has long been a man of Qatar and Turkey, but he is now in the crosshairs of the United States, which considers him its sworn enemy.
The United States – Lord bless it – wants to merge the Central Bank of Tripoli with that of Benghazi, led by El Hebri.
It is an old U.N. project in the exit plan for Libya. However, currently pressing for such a reunification is really an operation that Benedet to Croce would define "enlightened", i.e. full of high and noble principles, but absolutely devoid of any pragmatism.
Obviously al-Kabir allegedly funded also "terrorism".
Which one? That of so many parts that make up his government, recognized by the United Nations?
Al-Kabir has obvious relations with the militias, i.e. above all with the "Special Deterrence Force" (RADA). Al-Kabir, however, can also rely on the support of the Libyan ambassador to Turkey, Abdul Razzak Mukhtar Abdul Gader, a very important Muslim Brother, as well as with Megaryeh, former director of the CBL and current Head of Bahrain's branch of the Arab Banking Corporation.
Megaryeh is also Director of the Doha centre of the Brookings Institution, as well as Director of the Silatech association, founded by Sheika Moza Bint Nasser, the mother of Tamim al-Thani, the Emir of Qatar.
Al-Kabir is also one of the sources of the Italian Intelligence Services.
General Haftar's heavy offensive, however, has led to some remarkable results: firstly, there is the almost total loss of power, influence and also information of the Italian Intelligence Services, which are now outside Libya.
Obviously, the Turkish Intelligence Service, which has already much helped Italy in Silvia Romano's liberation, is now capable of deciding many posts and positions in the Tripoli government, pulling rank and underlining its military role, with its jihadists transported from Idlib, Syria.
It has already happened with Khaled Sherif, supported by the Muslim Brotherhood, who last May was not appointed Chief of the LNA Intelligence Service.
He was, however, harshly "purged" by Fathi Bashaga.
After the Turkish jihadist support to Tripoli, there were continuous visits of the most important Turkish Ministers, starting from that of Foreign Minister Cavusoglu on June 17, and of Hakan Fidan, the Chief of the Turkish MIT Intelligence Service, immediately afterwards, who operated also with Tunisia. Not to mention the visit of the Chief of the Turkish e-intelligence, Cemalettin Celik, as well as of the very powerful new Chief of the Turkish intelligence Service network in Libya, Metehan Olgun.
The visit of the Turkish Foreign Minister was not by chance, not even from an economic viewpoint.
As already mentioned, Turkey harshly told al-Sarraj it wanted the almost complete management of the port of Misrata.
Now, there is the Misrata Free Zone, without Misrata; no major imports from abroad into Libya; no connection with the Mediterranean; no major transportation of legal or illegal oil to Italy and the EU.
Furthermore, just during the Turkish clash with General Haftar, Turkey explicitly stressed the importance of the Misrata Forces, which still report to Fathi Bashaga, the Interior Minister and true number 2 of the Tripoli government for long time.
He is the likely king maker.
Currently, however, the mediators, brokers and businessmen of Misrata operate mainly with exchanges from Turkey, especially with regard to the agrifood sector.
Moreover, Bollorè -a man of the French Presidency, but often in contrast with its intelligence Services, which sometimes have flooded the Italian ones with very negative dossiers on him – has had a contract with the Misrata Authority since 2010, but has obviously not supported the French engagement with General Haftar. Quite the reverse. But we do not believe that Bollorè is in the first thoughts of the Misrata Port Authority.
Turkey is largely penetrating Africa from Libya.
Guinean President Alpha Condé visited Ankara twice in less than two months, but President Erdogan alone has also put the Turkish NGO, IHH, into action to support Alpha Condé and the Guinean population and to pave the way for some Turkish businessmen who want to do business and make transactions in Guinea Bissau, or are even forced to do so.
In the African regions of Islamic tradition, the Turkish government is replacing the still operational wide networks of Fethullah Gulen – by now its number one enemy – especially in Guinea, Senegal and Gabon, while Gulen's schools are still performing well in South Africa and Nigeria, despite the efforts of the textile oligarch (with factories in the areas where migrants from Syria stay), who is also honorary consul to Pretoria.
In Mogadishu, the Turkish conglomerate Albayrak operates by processing Guinean minerals, while the local government in Bamako has recently entrusted the management of a fast road to the Turkish family Kalioncu.
A Turkish business family, however, has failed to sign the contract for the construction of the Kandadji dam on the Niger River in favour of India, which can transfer the materials from the Konkola copper mine to Niger's ports, while the government of Zambia – an unavoidable channel – supported Turkey.
Currently, before its actual conquest of Libya, but mainly thanks to our strategic foolishness, Turkey records approximately 30 points of economic development in Africa.
Top Uzbek Jihadist Leader Suffers for Loyalty to Al Qaeda
The recent arrest of a well-known Uzbek jihadist leader Abu Saloh al Uzbeki (Sirajuddin Mukhtarov) by Hayat Tahrir al-Sham (HTS) and thereafter resumption of armed clashes between former and current al Qaeda's jihadi formations in northwest Syria in June 2020 will directly affect the activities of the Central Asian Salafi-Jihadi groups. According to the Syrian Observatory for Human Rights (SOHR), dozens were killed during an armed clash between Hayat Tahrir al-Sham (HTS), former al Qaeda's strongest branch in Syria, and the newly formed alliance led by current al Qaeda' s-affiliate Hurras al-Din (HD).
It should be noted that on June 16, 2020, the HTS arrested the fierce ideologist of al Qaeda and former emir of Katibat al Tawhid wal Jihad (KTJ) Abu Saloh, which caused tension among Russian-speaking militants in Sham and raised eyebrows of the global Salafi-Jihadi movement. A week later, on June 22, the HTS arrested its former senior commander, member of the group's Shura Council Abu Malek al-Talli, accusing him of fomenting division, insurrection and disarray after his new faction Liwa al-Muqatileen al-Ansar helped establish an al Qaeda-leaning operations room in Idlib.
The cruelty of the HTS' repressive apparatus towards its former members and the armed clashes between jihadist groups in Idlib was caused by the creation of the new Joint Operations Center Fathbutou (Be Steadfast) on 12 June 2020, which included al Qaida-inspired "hardliners" such as HD, Jabhat Ansar al-Din (JaD), Tansiqiyat al-Jihad (TJ), Ansar al-Islam (AI) and Liwa al-Muqatileen al-Ansar (LMA).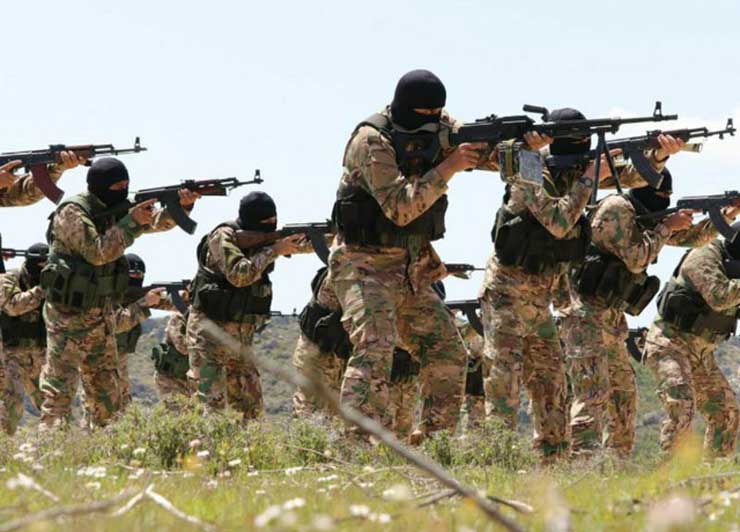 Strengthening the position of al Qaeda's allies seriously undermined the HTS' stance in the northwestern Idlib province, where it rules over the local Salvation Government with an iron hand and where it established so-called Sharia rule. In order to maintain its status quo and keep dominant position over other rebel groups, HTS began large-scale arrests of those jihadists who broke away from its "Clear Victory Operations Room" and joined al Qaeda-linked Fathbutou Operations Center. At the personal instruction of the HTS leader Abu Muhammad al-Joulani the KTJ's former amir Abu Saloh and its dissenting commander Abu Malek al-Talli were arrested.
If the arrest of Abu Malek al-Talli was seen as an intra-group showdown, the arrest of Abu Saloh caused a broad resonance among al Qaeda members in Central Asia and the Middle East, and it was widely reported in the Arabic, English and Russian press. The US FDD's Long War Journal devoted twoarticles in a row to the Abu Saloh's arrest and carefully assessed his Jihadi activity, with one exception. The Washington-based hawkish think tank, for some reason, never mentions the fact that Abu Saloh and his KTJ fighters swore allegiance (bayat) to al Qaeda, and that the main reason for Abu Saloh's conflict with HTS and his current dissident demarche is related to his unwillingness to break the bayat to al Qaeda.
But some Arab and Russian media were also inaccurate in assessing the reasons for his arrest. Especially Russian experts on the Telegram channel, referring to Zaman alWasl, the Syrian outlet close to HTS, claimed that Abu Saloh was arrested for financial debts (over$ 60,000) to Hayat Tahrir al-Sham.
However, such a simplistic and superficial assessment neglects to analyze the complex processes taking place inside the Central Asian Salafi-Jihadi groups and the influence of al Qaeda's ideology on them. The true reasons for Abu Saloh's demonstrative demarche, who defied Syria's most powerful militant faction, are due to his ideological differences with HTS and the dominance of al Qaeda's global ideology among Uzbek and Uyghur Islamists.
Abu Saloh's radical supporters see the future of Holy Jihad not only within the framework of only one state, as the HTS in Syria does. They are seriously worried about the future of global Jihad in the event of the fall of Syria's last bastion of resistance if the Assad regime were to succeed in retaking the Idlib province entirely.
In his Jummah Khutbah (Friday Sermon) speeches, he urges jihadists not to "get stuck" in one place, but "to rush to the aid of those Muslims where they need the help of the Warriors of Allah." That is, his views on global jihad are compatible with the ideological doctrine of al Qaeda.
Abu Saloh's position on the problem of Jerusalem is identical with al Qaeda. He believes that the Al-Aqsa Mosque can only be liberated with the help of jihad. He claimed that after the victory of jihad in Syria, their path will be directed to Palestine.
Abu Saloh Between Two Fires: Al Qaeda and HTS
Under the Abu Saloh leadership, KTJ grew out of an unobtrusive regional group into a formidable and tough member of the global Salafi-Jihadi movement. KTJ, created by him in 2013, consists of Central Asian militants, mostly Uzbeks and Kyrgyz from the Ferghana Valley.
In early 2015, Abu Saloh and his militants swore allegiance to al Qaeda leader Ayman al Zawahiri. In September 2015, however, KTJ rejoined the al Qaeda-linked Al-Nusrah Front (NF) as part of Al Nusrah's efforts to consolidate various foreign groups inside Syria. Since that period, HTS has become a combat mentor of KTJ's Uzbek militants. During this time Abu Saloh demonstrated his brilliant ability to successfully spread the al Qaeda ideology on a global scale. He was and remained a faithful and aggressive propagandist of the Jihadi idea into Central Asia.
His ideological disagreements with HTS's predecessor Jabhat Fatah al-Sham (JFS)began after it publicly distanced itself from al Qaeda, its original parent organization. Although Abu Saloh never openly criticized the Jihadi line of HTS and its leader Julani, he regularly defended the ideological views of al Qaeda's former and current leaders Osama bin Laden and Ayman al Zawahiri. And, of course, Julani, from whom Ayman al-Zawahiri openly demanded further submission to al Qaeda, did not like Saloh's step out of HTS line
Abu Saloh's growing authority beyond HTS and his close contacts with prominent ideologists of global Jihadism, such as Abu Qatada al-Falastini, Abu Muhammad al-Maqdisi and others also irked Julani. Dissatisfied with his arrogant ideological behavior, HTS decided to remove Abu Saloh from the leadership of KTJ. According to the UN, in April 2019, Abdul Aziz Uzbeki (Khikmatov), a native of the Fergana Valley and deputy leader of the al Qaeda-linked Islamic Jihad Union (IJU) in Afghanistan, was elected the new leader of KTJ.
The intrigues and regional division of jihadists within KTJ also played an important role in the resignation of Abu Saloh. Being a native of southern Kyrgyzstan with Uighur roots, he was considered a "stranger" among jihadists from Uzbekistan, who make up the majority of KTJ. Together with him some jihadists from Kyrgyzstan left KTJ's leadership.
After his resignation, he actively conducted a preaching mission for Muhajireen (foreign fighters) in Idlib, becoming the ideological mouthpiece of Central Asian jihadism. In his public speeches, he was even more deeply imbued with the ideas of al Qaeda. His Telegram channel has the largest audience among other jihadist figures of post-Soviet countries. He combined the image of a conservative Imam and a modern lecturer with stylish glasses, drawing complex diagrams of the Quran's Surahs and Ayahs on the blackboard.
Under HTS pressure, the new KTJ leadership continued to further reduce the role of Abu Saloh when his preaching responsibilities were transferred to the new Uzbek imam, Ahluddin Navqotiy, who arrived from Turkey. From March 2020, his public audio and video performances and sermons gradually began to disappear from the KTJ's website, which pushed him into the arms of al Qaeda.
In ideological friction between al Qaeda's HD and HTS, which often developed into an armed clash, Abu Saloh sided with al Qaeda. On the sidelines, he supported HD's demands handing over all of al-Qaida's weapons from HTS to HD because Julani had broken his bayat to al Qaida. HD has consistently been at odds with HTS, criticizing the group for diluting the religion and monotheism (Tawhid), for adopting the Sochi ceasefire agreement and for establishing a modus vivendi with secular Turkey.
Amid Idlib's local residents' dissatisfaction with HTS policies that allowed the Russian patrols to enter the M4 highway, HD managed to convince more jihadists to join its ranks and attempted to lead a rebellion in northern Syria. Step News Agency has confirmed that Abu Saloh recently defected from HTS to Jabhat Ansar al-Din alongside 50 other members of KTJ. HTS regarded such a step as a betrayal and arrested Abu Saloh and Abu Malek al-Talli.
After the arrest of "defectors", the situation in Greater Idlib sharply escalated. Fathbutou slammed the arrests and accused HTS of betraying jihad and complying with the "secular" Astana agreement. HD captured checkpoints in the Harem, Armanaz, Kuku and Sheikh Bahr districts, and blocked traffic, demanding the release of the detainees. More than 30 people were killed as a result of the four-day clashes between HD and HTS.
Al Qaeda expressed its support for HD and the arrested pro-al Qaeda's leaders, urging HTS' jihadists not to fight against Fathbutou. Famous sheikhs Abu Qatada al Falastini, Abu Muhammad Al Makdisi, Sodik Abu Abdullah Al-Hashimi (Sudan) and others called on the conflicting parties to put down their weapons, stop the bloodshed and focus on the "revolution in Syria". On June 26, HD and HTS signed an agreement to end the clashes, open all checkpoints, as well as unhindered exit of all civilians from conflict zone under the guarantees of Russian-speaking Jihadi groups Ajnad Al-Kavkaz and Jund Ash-Sham.
Despite the reached "peace" agreements, Abu Saloh still remains in prison.Abu Mohammad al-Julani put forward a condition in which Abu Saloh and his accomplices would be released if they rejoined the HTS. If they refuse, HTS promised to accuse Abu Saloh of embezzlement of money and property, and apostasy against the HTS.
In conclusion, his suffering for loyalty to al Qaeda and his "spiritual heritage" will have an important impact on the development of Jihadism in Central Asia, in spreading the al Qaeda's ideology and in attracting young Muslims to the path of religious extremism.
Future of U.S.-Russia Relations After The Bounty Reports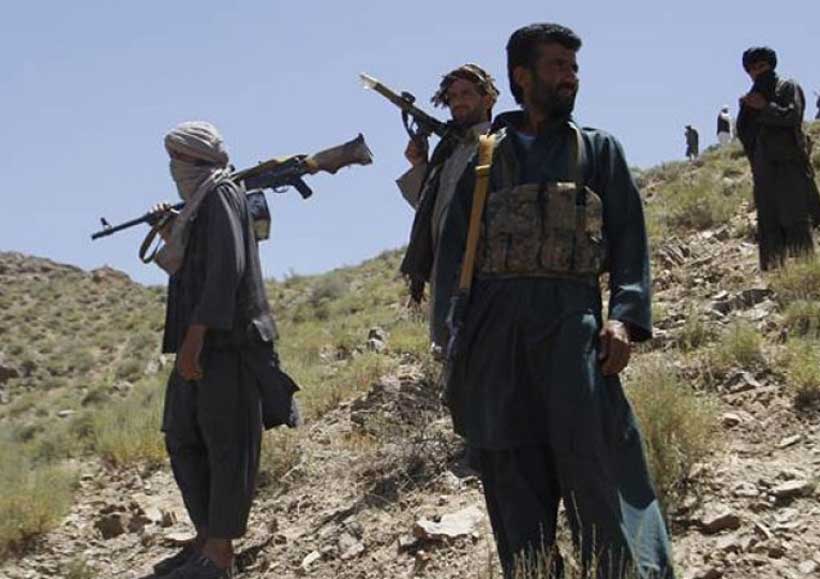 A jaw-dropping intelligence story surfaced on 26th June, 2020, in the New York Times, telling that a specialized branch of the Russian Federation's military intelligence agency GRU, Unit 29155, secretly offered bounties to affiliates of the Taliban inside Afghanistan for carrying out successful deadly attacks on the outgoing U.S. and allied forces there.
Unsurprisingly, Mr. Trump took to Twitter and called it a hoax and an effort aimed at damaging his reputation and that of the Republican Party especially at a time when the presidential election is just a few months away. Dmitry Peskov, Vladimir Putin's press secretary, told NBC News in a video call that the story is a hundred per cent bullshi*– denying any such role played by Moscow. And the third, last, and most important party to rebuff these reports was the Taliban, who said they do adhere to the terms and conditions of the agreement signed in Doha, Qatar, in February 2020.
After Donald Trump's dismissal of the story as "fake," other top officials of his administration such as Secretary of State Mike Pompeo and National Security Adviser Robert O' Brian rushed to the defense of the president, calling the leaked intelligence assessment as "important and serious" but "unverified," and thus not of the level to be shared with the president, at least verbally so.
Robert O' Brian, especially, went so far, and perhaps inadvertently so, as to confess that they have actually been deliberating for months to prepare a list of potential responses to Moscow if they reached to the bottom of such reports, while refusing to answer when exactly did they first learn of such reports- further complicating things for the Trump administration in their denial of truth in the leaked intelligence assessment and their apparent unresponsiveness.
On the other hand, top democrats such as Senate Democratic Leader Chuck Schumer and House Speaker Nancy Pelosi have accused Mr. Trump of "being soft on Vladimir Putin," in the broader context though, and have further stressed that the particular reports be pursued relentlessly to ensure the safety of the U.S. troops in Afghanistan. Joe Biden, a strong democratic candidate in the US presidential race, called the revelation "shocking and horrifying" and, went so far, as to label President Trump's entire existence in the Oval Office as a gift to Vladimir Putin.
It is pertinent to mention here that following the late February 2020 U.S.-Taliban peace deal in Doha, Qatar, the number of U.S. troops has just been reduced to around 8,600 from then 12,000. They are expected to witness a full withdrawal from the war ravaged country by mid-2021 if the Taliban shows a wholehearted adherence to the agreement on the ground.
So far the U.S. alone has lost as much as 28 soldiers in various violent attacks in Afghanistan since 2019. Given the complex multiplicity of militant groups on the Afghan soil, it remains unclear as to which of these attacks were actually orchestrated under the influence and patronage of Moscow.
If the reports turn out to be true, it will have far reaching implications, irrespective of who wins the November 3, 2020 U.S. presidential election: Would it mean that Vladimir Putin wants the U.S. and allied forces to remain trapped in an unending war in Afghanistan, so that he could more aggressively pursue his country's foreign policy in the Middle East, Europe and even North Africa and South America? Would it mean that Putin wants the U.S. and their partners to stay in the war torn country to actually continue doing his country a big favor- neutralizing and pre-empting the radical jihadist elements from proliferation and intrusion into the central Asian republics that has the potential of ultimately threatening Russia herself? Or, and finally, would it mean that Mr. Putin wants to settle his country's score with the U.S. from the Soviet times and force the latter into a hasty and embarrassing pull out by unleashing paid mercenaries and Taliban affiliates onto her and her NATO allies?
The above questions do not have easy and quick answers, at least for now, owing to the lack of political stability and the greater number of warring factions and peace spoilers in Afghanistan, the capricious nature of the U.S.-Russia relations, and more importantly, the apparent inability, on part of both academic researchers and policy makers in the U.S. and Europe, in effectively and timely deciphering and predicting the foreign policy overtures of Russia due to Vladimir Putin's apparently spectacular strategizing and policy-making prowess.
More important, if the reports are corroborated, will be to see how the U.S. will respond, or not respond at all. In the latter case, the U.S. as a superpower will be embarrassed globally and will likely lose the confidence of its allies and partners in terms of security guarantees. In the former case, Russia will more likely be slapped with some more biting targeted economic sanctions. Such a move, nonetheless, will have the potential to nudge Russia, often dubbed as a rogue state in the West, into further collaboration with other anti-America roguish states and violent non-state actors in the world, and creating further chaos and instability that no one can really afford. Then, the million dollar question that the Trump administration should try answering is, how to engage with the powerful bear?
According to a top U.S. based retired Professor Emeritus of Russian Studies, who preferred to remain anonymous, "The only real means that the U.S. really has is sanctions, since anything more is likely to lead to real conflict. However, given the nature and orientation of the current president in Washington and the multiple levels of domestic chaos in the U.S. at the present time, I doubt that anything will occur in the near future."
Alienating Russia seems to be more disastrous than accommodating her and perhaps this is why Mr. Trump appears not to be too tough on Vladimir Putin. He has said at multiple times that "If we could all get along, that would be great." The question is, at the cost of what?
Thus, Sir Winston Churchill stands vindicated once again when he called Russia "a riddle, wrapped in a mystery, inside an enigma."
Having said all of the above, it is believed that the ball really is in Russia's court. If she avoids pursuing a belligerent foreign policy especially one vis-à-vis the U.S. in conflict ridden countries such as Afghanistan, Syria, Libya, Argentina and Venezuela, none other than Russia herself and the Russian people would be the ones to reap the benefits of such a move as it will further her trade ties with the rich West. It is really up to Putin's Russia now as to which course of action it is going to pursue, which one not to pursue, and why.