Nord Stream 2 is one of the latest gas pipeline projects of Russia, which seeks to export gas to Europe through the Baltic Sea. After the successful experience from Nord Stream, European companies agreed to build the second version with the Russian partner Gazprom in 2017. Since then, the pipeline has been in limelight because of US threat of sanctions as they fear Russian involvement will endanger European security. However, the European Union (EU) members who are participating in the pipeline project have differed from the American view and have already initiated the construction process. The dynamics of the Nord Stream 2 is very much relevant to the contemporary European geopolitical affairs, and hence a rational analysis is the need of the hour.
Energy concerns in Europe
The EU has called for its members to expand the diversity of their gas supply options and liberalize the energy market, so as to avoid monopoly and sole dependency on a single player, for example the US which has significantly increased their gas sales in Europe since the last decade. According to the 'Quarterly Report on European Gas Markets', the American share of gas exports has increased with 9% in the last quarter of 2019, while Norway dropped with 8%. It is widely anticipated that Norway will export less gas in the next 20 years, therefore EU members and especially Germany have been looking for other natural gas suppliers to the fulfill the 30% domestic shortage.
Pivot to Russia
The United States is one of the major gas exporters to Europe, but its expensive Liquefied Natural Gas (LNG) can fill only 7-8% of the total energy shortage. For that reason, European countries started diversifying their partners, and to their rescue came Russia which has some of the world's largest oil and gas fields. Gazprom, one of the largest state-owned energy companies of Russia is now regarded as the largest natural gas exporter to the European Market. In 2018, Gazprom's gas exports to Europe recorded the highest growth at 201.9 billion cubic meters.
According to the fact sheet on Nord Stream 2, from the perspective of the EU there are numerous benefits which can be achieved from the pipeline project. The project has already provided a lot of jobs to the European community and has also involved local shipping companies like the Blue Water Shipping, a Danish logistics company which has obtained a contract of 40 million euros to transport the pipes for the construction of the Nord Stream 2 pipeline.
American Sanctions and European reactions
The US administration had appealed to Germany to back out from all dealings with the major shareholder Gazprom, as they were seeking to impose sanctions on their activities. However, Germany rejected the idea of sanctions and even called out for a joint European defence against draconian American measures, and accused the Washington for interfering in the internal affairs of European countries, since the sanctions also threatened the European companies involved in the pipeline. Niels Annen, the German Minister of State at the Federal Foreign Office, had made some remarks relating to the U.S. sanctions: "If we want to maintain strong unity of purpose in dealing with Russia, extraterritorial and unintended consequences of US sanctions on European companies must be avoided".
Nevertheless, Washington still argues that imposing sanctions is a justified measure toward "protecting Ukrainian interests", since it is alleged that the Nord Stream 2 would replace the dependency on Ukrainian gas exports. However, the reality of sanctions is something different. First, the legislation made by the United States Congress Committee has not been proceeded yet, and while the pipeline is expected to be completed by the end of 2020, therefore it is the European companies which will face the wrath of the sanctions, without actually stopping the construction process of the pipeline.
Another major argument which the Washington has used to justify the sanctions is a peculiar concern that Moscow may take advantage of energy-dependent Germany, and can use gas exports as a "raw material blackmail", by giving threats of limiting the exports if Berlin doesn't agree with the political positions of the Kremlin. However, this is actually a win-win situation both for Russia and Germany, where Germany will be able to satisfy the growing domestic demands of energy and for Russia the income from the gas will help in soothing its fluctuating economy.
The Danish factor
To begin the construction phase of the Nord Stream 2 without any legal hurdles, a request to all Baltic and Nordic countries was sent in April 2017. At the outset, Denmark hesitated to allow because of some internal political concerns, however it later approved when another request was sent for an alternative route, but a more expensive one, which would be built south of the Bornholm Island. Finally in 2019, the Danish Energy Agency granted Nord Stream 2 a construction permit for the South-Eastern Route, which would stretch 147 kilometres in the Danish Exclusive Economic Zone (EEZ).
According to Hans Mouritzen, Senior Researcher at Danish Institute for International Studies (DIIS), it was highly recommended to approve of the pipeline going through Danish waters, south of the island, Bornholm. A pipeline drawn north of Bornholm would delay the project with 3 to 4 months and the extra expenses would be around $114 million, a bill that would be for European consumers to pay, had Denmark not agreed to the request.
Future Possibilities
The future scenario of Nord Stream 2 can go one in two ways from a European point of view. First, by being a part of NATO, European countries will be compelled to act in accordance with the multilateral agreements and thereby granting the US their global sovereignty, where they will be able to control and manipulate the economic cooperation between Europe and Russia, and Washington will not miss any opportunity to jeopardize the operations of Nord Stream 2. With the possibility of increased cooperation towards the US and decreased cooperation with Russia, the European countries will have more to lose in the long run.
In the second scenario, Europe cooperating more closely with Russia will bring additional trade opportunities in numerous areas, where Nord Stream 2 is just the beginning. Bringing economic stability to Russia will benefit in thwarting unilateral hegemonic interests of a single country in the world order. Pending that the US keeps Ukraine as a hostage of justice by sanctioning Russia, it vehemently prevents Europe and Russia to develop closer ties. While it is difficult to even imagine the US withdrawing sanctions from Russia, nevertheless it is possible to imagine that European countries will not abide by the external pressures. A better trading balance between Russia and the US in contemporary times will heal the historical wounds of Europe.
Nord Stream 2 undermines NATO unity
The Nord Stream 2 gas pipeline is quickly turning into major irritant souring relations between the United States and its European allies. For the first time in the recent history of Euro-Atlantic integration, Germany has made it perfectly clear at the highest level that it could introduce sanctions against Washington and could even persuade its EU and NATO partners to act as a united front against the US. The reason for this is the stubborn desire by the US Congress to slap punitive sanctions on the European participants in the Nord Stream 2 project, including both private companies and government agencies in Germany and other countries.
The US news agency Bloomberg recently reported, citing two German officials that Germany is preparing to strike back if the US introduces additional sanctions against the Nord Stream 2 gas pipeline.
According to the agency, the government of Chancellor Angela Merkel is mulling the possibility of calling for coordinated actions by the European Union if Washington goes through with sanctions against the participants in the Nord Stream 2 project. Referring to a statement by the German Ministry of Economics, Bloomberg also emphasized that new US sanctions would hit German and European companies, banks, and government agencies.
Although seemingly calm on the outside, Angela Merkel has clearly toughened her rhetoric nonetheless. In her July 2 address to parliament, she said that Berlin looks at the Nord Stream 2 project in terms of its economic benefits and considers it necessary to complete it. She added that in spite of the threatened US sanctions, Germany will support the completion of the gas pipeline running under the Baltic Sea. She argued that the new extended sanctions being discussed on Capitol Hill in Washington are extraterritorial, and "are not consistent with my understanding of the law."
"We still believe that it's right to get the project done," Merkel emphasized.
A few hours before the Chancellor's speech in the Bundestag, Minister of State at the Federal Foreign Office Niels Annen told a meeting of the parliamentary committee on economics and energy that Washington's new sanctions on Nord Stream 2 are unacceptable: "The fact that the US Congress acts as a regulator in European affairs is absurd. Just imagine, if we adopted a resolution on US energy security in the Bundestag," Annen stressed. According to him, imposing sanctions is not the way to go because what this particular case is all about is more than just relations between Germany and the US, it is about European sovereignty. Niels Annen also welcomed the committee's stated desire to explain to the US lawmakers its position on Nord Stream 2.
However, Angela Merkel still views US-German relations in a wider context of European and global security. In an interview published recently in several European media, she admitted the possibility of a new geopolitical reality where the United States would not have a leading role: "We grew up in the certain knowledge that the United States wanted to be a world power. Should the US now wish to withdraw from that role of its own free will, we would have to reflect on that very deeply."
Objectively speaking, the positions of Germany and its partners (including Austria) regarding the implementation of the Nord Stream 2 project can be strengthened by differences existing on this issue in the United States itself. Congress is currently considering two options for sanctions, with the most recent one being the mildest of the two. Both bills envision additional restrictions on the use of ships, including for preparing the sites the pipeline will run along, and may also prohibit foreign companies from providing insurance risk assessment services to the Nord Stream 2 project. The main disagreement is about US sanctions against foreign organizations that conduct testing and certification of the pipeline. In a nutshell, it comes down to the fact that a gas pipeline cannot be launched without a final certificate of compliance with all required international standards.
According to available information, in view of the upcoming presidential elections and the worsening domestic situation, most US senators are now gravitating towards a milder resolution in order to avoid aggravating contradictions already existing between the United States and Germany, as well as within NATO as a whole, and also in order not to play up to President Donald Trump, who has recently toughened his stance on Berlin. At the same time, in late June, a group of US senators, including Ted Cruise, Jeanne Shaheen, John Barrasso, Ron Johnson and Tom Cotton, proposed including sanctions on the Nord Stream 2 project in the US defense budget for fiscal year 2020-2021. The authors of the initiative believe that it would fast-track the possible introduction of sanctions, because, unlike a regular bill that can be subject to lengthy discussion, the defense budget is invariably approved each fall.
President Trump has recently been pressing for new sanctions against Nord Stream 2, while simultaneously ratcheting up his criticism of Germany. According to his former National Security Adviser John Bolton, whose book of memoirs came out right amid the current aggravation of the political situation in the US, two years ago, Trump openly threatened to withdraw the United States from NATO because Germany and its allies were implementing the Nord Stream 2 project. According to Donald Trump's logic, since the US pays Europeans for their safety, Europeans, in return, must buy American liquefied natural gas, even at a higher price.
What happens next will depend on the position of Germany and other European countries wishing to maintain their energy-related cooperation with Russia. Stanislav Mitrakhovich, a senior expert at the Russian National Energy Security Fund and the Financial University, believes that new US sanctions can slow down the project, but without resistance from Europe Washington may go even further.
"If the United States feels that Germany is ready to back off and dance to Washington's tune, it can still go ahead and introduce tough measures, including against German businesses. If so, the construction might be put on ice simply because the pipes are in Germany."
Meanwhile, in Germany itself the media has so far refrained from overdramatizing the situation around the completion of the Nord Stream 2 project. Thus, the newspaper Die Welt believes that the project operator has a chance to complete the construction of the pipeline without fearing US sanctions simply by changing the ownership of the Akademik Chersky pipe-laying ship, which has been commissioned to finish the job. The Gazprom Fleet Company could re-register the Akademik Chgersky, which is its only pipe-laying vessel, to the Samara Thermal Energy Property Fund (STIF), which is not subject to possible sanctions. According to the newspaper, the only impediment to the pipeline's construction could be a ban on most types of work in the Baltic Sea in July-August for reasons of conservation of local fish stocks (protection of cod spawning).
The whole situation warrants a further toughening of rhetoric on both sides of the Atlantic. In a statement, carried by the business newspaper Handelsblatt, two Bundestag deputies – Timon Gremmels (SPD faction's speaker on gas policy) and Markus Töns (SPD faction's speaker on trade policy) slammed the US sanctions as "an encroachment on the principle of legality and protection of investments in Europe." They emphasized that "the threat of tougher extraterritorial sanctions has consolidated the ranks of the German Bundestag. Even the parliamentary factions generally critical of the gas pipeline project see the proposed restrictions as a violation of international law and an attempt to undermine the sovereignty of Europe."
"We are convinced that the time of diplomatic restraint is now over. To protect European interests, the German government and the European Union should introduce countermeasures and consider the use of retaliatory sanctions, for example, against US shale gas. The real threat of serious retaliatory sanctions is the only way we can possibly resolve the conflict. This is the only language Donald Trump understands," the MPs stressed.
For Russia, this is creating opportunities for closer trade, economic and political cooperation with Germany and other European countries. Considering the scope of German business involvement in the Nord Stream 2 project and the personal position of Chancellor Angela Merkel, the chances are high that the gas pipeline will be completed and Moscow will be able to benefit from the growing contradictions between the US and Europe.
From our partner International Affairs
Promoting Indonesia's Renewable Energy for a Better Future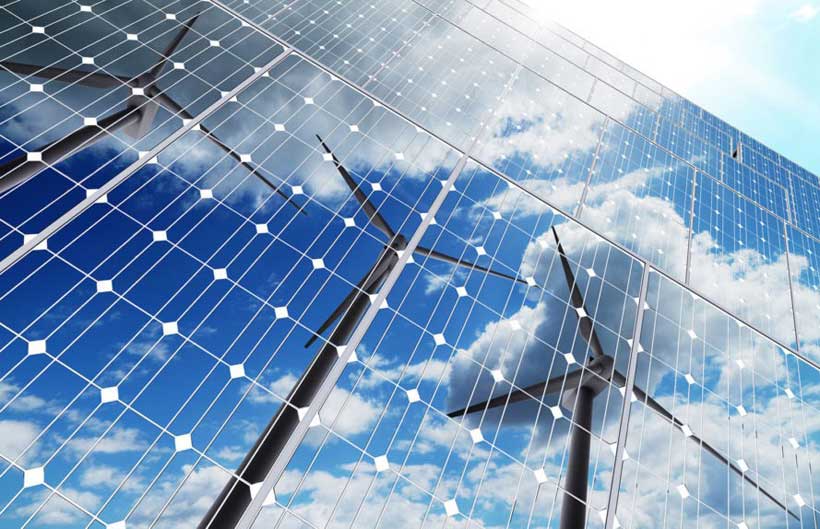 Indonesia has a large target to reduce greenhouse gas emissions by around 29% from business as usual (BAU) emissions by 2030. Indonesia also has a renewable energy target of 23% by 2025 in the energy mix. Promoting the use of bio-energy which is currently in the Biodiesel 30 (B30) process and which will be increased to B50 or more in the coming years is a real effort to reduce dependence on fossil energy. Of course everything requires a consistent process, or not sudden and necessarily. It takes persistent efforts, as well as being adaptive to existing socio-economic conditions.
In other words, the transition to non-fossil energy must be done in stages and adjusted to the conditions of each country. Because there are still many countries whose source of income rests on fossil energy. This is mainly because the price and technology are currently more competitive, cheaper, and available abundantly as local natural resources. Forcing a drastic shift to new energy will cripple and impoverish many countries in the world. As a result, it can bring up new forms of injustice. Meanwhile, on the other hand the world has agreed that one of the vision of sustainable development goals is that no country should be left behind (no one country left behind).
Indonesia to this day continues to strive to increase the energy mix of renewable energy sector, such as solar power, hydropower, geothermal energy, wind power and bio mass. Indonesia's natural conditions are mostly cloudy and rainy, winds which are unstable, and most especially in the East that are islands and far from energy sources, are still an obstacle. In this context, the use of fossil-based energy such as gas is still a mainstay that has commercial advantages, uninterrupted supply, and more practical.
That is, power plants are still dominated by fossil primary energy. In 2017, power generation capacity uses 85% of fossil energy, mainly coal. Several new plants under construction, such as the Indramayu # 2 Coal Power Plant project, received financial support from Japan's Official Development Assistance (ODA). In 2025 primary electricity is projected at 102.6 MTOE, the largest portion is coal, 59%, followed by 27% renewable energy and 14.1% gas. The portion of coal in 2050 is projected to decrease to 52%.
In fact, domestic oil refineries (including expansion and construction of new refineries), still require a supply of crude oil, either through domestic production or import. Likewise, the wheels of the economy and state finances, including the fiscal stability of revenue-sharing funds that support regional budgets, are also still significantly dependent on fossil energy. So it is not easy to make radical adjustments, but efforts are still needed in that direction, so that in the future Indonesia will not be left behind from other countries and not be trapped in a state of energy scarcity when everything we have drained from nature then running low, even depleted .
Amid the constellation above, several strategies need to be undertaken by the government. For example, the Government of Indonesia together with other countries that have the same problem, conduct an effective joint diplomacy instrument for developed countries in the OECD so that it objectively considers conditions in each country. Then, collaborate systematically and sustainably with developed countries to improve technology for the use and utilization of primary energy that is efficient, clean, and affordable.
Finally, in structured, patterned and integrated strategies, Indonesia should be transforming the primary energy paradigm as a source of income. Energy must be used as development capital, increasing the added value of fossil energy by encouraging further processing and downstreaming. This should be a mindset in the general policy of preparing the state budget. Thus, Indonesia continues to take on its role and responsibility to safeguard the climate, while strengthening the structure of the country's economy based on the added value of primary energy downstreaming.
Meanwhile, in terms of electricity and the use of coal, several programs and regulations are really needed that lead to the strategic plan above. First, synchronize and reorient the target of the electricity energy mix in Indonesia. This is related to Indonesia's electricity energy mix plan in the National Electricity General Plan and the dynamic target of the electricity mix business plan for supplying electricity. Second, the certainty of regulations related to renewable energy. In Indonesia, regulations regarding renewable energy changed twice in 2017 with Ministry Regulation No. 12/2017 and No. 50/2017.
The built own operate transfer (BOOT) regulation for water and geothermal power plants poses a new risk to project viability. Changes in regulations, it is said, will make it difficult for renewable energy industry players to make long-term projections. Especially related to the issue of ownership prices and risk majors for extraordinary circumstances (force majeure). Therefore, clear regulatory certainty cannot but is an urgent need in a long-term strategic plan
Third, State Owned Enterprises of Electricity of Indonesia (PLN). PLN's heavy losses and negative cash flow continue to make these state-owned companies have problems meeting operational obligations. Renewable energy tariffs are considered high. In order to encourage competitive renewable-based electricity generation rates, inevitably, the government needs to make green prices more attractive, especially for investment in the energy sector. Ideally, at least until the economic price of renewable energy falls below the price of fossil fuel economy.
Another important economic issue is the guarantee of price certainty in the power purchase agreement (PPA) for renewable plants. If the tariff changes are significant enough, it is estimated, it can affect investment decisions because investors need a long enough time from the business preparation period to get PPA. Given that areas that need electricity are many in areas with high population density, while renewable potential in sparsely populated areas, however, investment in interconnection networks is needed as a risk. Hopefully in the future the government will be more sensitive to this renewable energy and be more consistent in realizing it in the coming years
A Hydrogen Strategy for a climate neutral Europe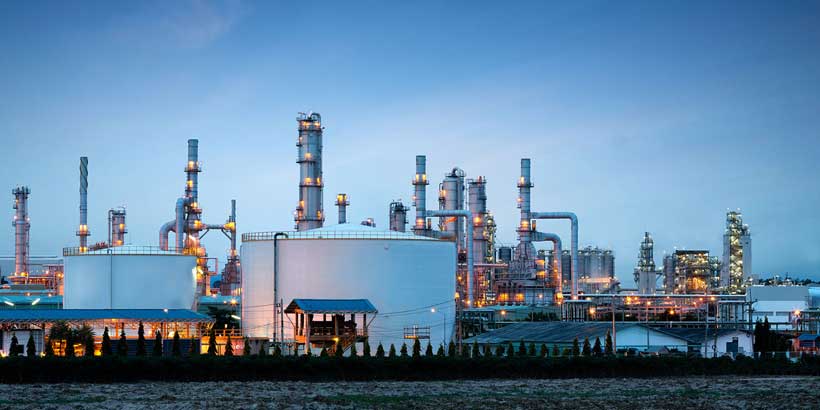 Hydrogen can be used as a feedstock, a fuel or an energy carrier and storage, and has many possible applications across industry, transport, power and buildings sectors. Most importantly, it does not emit CO2 and does not pollute the air when used. It is therefore an important part of the solution to meet the 2050 climate neutrality goal of the European Green Deal.
It can help to decarbonise industrial processes and economic sectors where reducing carbon emissions is both urgent and hard to achieve. Today, the amount of hydrogen used in the EU remains limited, and it is largely produced from fossil fuels. The aim of the strategy is to decarbonise hydrogen production – made possible by the rapid decline in the cost of renewable energy and acceleration of technology developments – and to expand its use in sectors where it can replace fossil fuels.
How is hydrogen produced and what is its impact on the climate?
Hydrogen may be produced through a variety of processes. These production pathways are associated with a wide range of emissions, depending on the technology and energy source used and have different costs implications and material requirements. In this Communication:
'Electricity-based hydrogen' refers to hydrogen produced through the electrolysis of water (in an electrolyser, powered by electricity), regardless of the electricity source. The full life-cycle greenhouse gas emissions of the production of electricity-based hydrogen depends on how the electricity is produced.
'Renewable hydrogen' is hydrogen produced through the electrolysis of water (in an electrolyser, powered by electricity), and with the electricity stemming from renewable sources. The full life-cycle greenhouse gas emissions of the production of renewable hydrogen are close to zero[1]. Renewable hydrogen may also be produced through the reforming of biogas (instead of natural gas) or biochemical conversion of biomass, if in compliance with sustainability requirements.
Clean hydrogen refers to renewable hydrogen
'Fossil-based hydrogen' refers to hydrogen produced through a variety of processes using fossil fuels as feedstock, mainly the reforming of natural gas or the gasification of coal. This represents the bulk of hydrogen produced today. The life-cycle greenhouse gas emissions of the production of fossil-based hydrogen are high.
'Fossil-based hydrogen with carbon capture' is a subpart of fossil-based hydrogen, but where greenhouse gases emitted as part of the hydrogen production process are captured. The greenhouse gas emissions of the production of fossil-based hydrogen with carbon capture or pyrolysis are lower than for fossil-fuel based hydrogen, but the variable effectiveness of greenhouse gas capture (maximum 90%) needs to be taken into account.
'Low-carbon hydrogen' encompasses fossil-based hydrogen with carbon capture and electricity-based hydrogen, with significantly reduced full life-cycle greenhouse gas emissions compared to existing hydrogen production.
Hydrogen-derived synthetic fuels refer to a variety of gaseous and liquid fuels on the basis of hydrogen and carbon. For synthetic fuels to be considered renewable, the hydrogen part of the syngas should be renewable. Synthetic fuels include for instance synthetic kerosene in aviation, synthetic diesel for cars, and various molecules used in the production of chemicals and fertilisers. Synthetic fuels can be associated with very different levels of greenhouse gas emissions depending on the feedstock and process used. In terms of air pollution, burning synthetic fuels produces similar levels of air pollutant emissions than fossil fuels.
What kind of hydrogen will the strategy support?
Renewable hydrogen is the focus of the strategy, as it has the biggest decarbonisation potential and is therefore the most compatible option with the EU's climate neutrality goal.
The strategy also recognises the role of other low-carbon hydrogen production processes in a transition phase, for example through the use of carbon capture and storage or other forms of low-carbon electricity, to clean existing hydrogen production, reduce emissions in the short term and scale up the market.
The differentiation between types of hydrogen will allow to tailor supportive policy frameworks in function of the carbon emissions reduction benefits of hydrogen based on benchmarks and certification.
How quickly can we roll out this promising technology?
The strategy foresees a gradual trajectory, with three phases of development of the clean hydrogen economy, at different speed across different industry sectors:
In In the first phase (2020-24) the objective is to decarbonise existing hydrogen production for current uses such as the chemical sector, and promote it for new applications. This phase relies on the installation of at least 6 Gigawatt of renewable hydrogen electrolysers in the EU by 2024 and aims at producing up to one million tonne of renewable hydrogen. In comparison to the current situation, approximately 1 Gigawatt of electrolysers are installed in the EU today.
In the second phase (2024-30) hydrogen needs to become an intrinsic part of an integrated energy system with a strategic objective to install at least 40 Gigawatt of renewable hydrogen electrolysers by 2030 and the production of up to ten million tonnes of renewable hydrogen in the EU. Hydrogen use will gradually be expanded to new sectors including steel-making, trucks, rail and some maritime transport applications. It will still mainly be produced close to the user or close the renewable energy sources, in local ecosystems.
In a third phase, from 2030 onwards and towards 2050, renewable hydrogen technologies should reach maturity and be deployed at large scale to reach all hard-to-decarbonise sectors where other alternatives might not be feasible or have higher costs.
How does hydrogen support the European Green Deal?
Alongside renewable electrification and a more efficient and circular use of resources – as set out in the Energy Sector Integration Strategy – large-scale deployment of clean hydrogen at a fast pace is key for the EU to achieve its high climate ambitions. It is the missing part in the puzzle to a fully decarbonised economy.
Hydrogen can support the transition towards an energy system relying on renewable energy by balancing variable renewable energy. It offers a solution to decarbonise heavily-emitting industry sectors relying on fossil fuels, where conversion to electricity is not an option. And it emits no CO2 and almost no air pollution.
How can hydrogen support the recovery, growth and jobs?
Investment in hydrogen will be a growth engine which will be critical in the context of recovery from the COVID-19 crisis. The Commission's recovery plan highlights the need to unlock investment in key clean technologies and value chains, to foster sustainable growth and jobs. It stresses clean hydrogen as one of the essential areas to address in the context of the energy transition, and mentions a number of possible avenues to support it.
Moreover, Europe is highly competitive in clean hydrogen technologies manufacturing and is well positioned to benefit from a global development of clean hydrogen as an energy carrier. Cumulative investments in renewable hydrogen in Europe could be up to €180-470 billion by 2050, and in the range of €3-18 billion for low-carbon fossil-based hydrogen. Combined with EU's leadership in renewables technologies, the emergence of a hydrogen value chain serving a multitude of industrial sectors and other end uses could employ up to 1 million people, directly and indirectly. Analysts estimate that clean hydrogen could meet 24% of world energy demand by 2050, with annual sales in the range of €630 billion.
Is renewable hydrogen cost-competitive?
Today, neither renewable hydrogen nor fossil-based hydrogen with carbon capture are cost-competitive against fossil-based hydrogen. Current estimated costs for fossil-based hydrogen are around 1.5 €/kg for the EU, highly dependent on natural gas prices, and disregarding the cost of CO2. Estimated costs for fossil-based hydrogen with carbon capture and storage are around 2 €/kg, and renewable hydrogen 2.5-5.5 €/kg.
That said, costs for renewable hydrogen are going down quickly. Electrolyser costs have already been reduced by 60% in the last ten years, and are expected to halve in 2030 compared to today with economies of scale. In regions where renewable electricity is cheap, electrolysers are expected to be able to compete with fossil-based hydrogen in 2030. These elements will be key drivers of the progressive development of hydrogen across the EU economy.
How will the strategy support investments in the hydrogen economy?
The strategy outlines a comprehensive investment agenda, including investments for electrolysers, but also for the renewable power production capacity required to produce the clean hydrogen, transport and storage, retrofitting of existing gas infrastructure, and carbon capture and storage.
To support these investments and the emergence of a whole hydrogen eco-system, the Commission launches the European Clean Hydrogen Alliance – as announced in the Commission's New Industrial Strategy. The Alliance will play a crucial role in delivering on this Strategy and supporting investments to scale up production and demand. It will bring together the industry, national, regional and local public authorities and the civil society. Through interlinked, sector-based CEO round tables and a policy-makers' platform, the Alliance will provide a broad forum to coordinate investment by all stakeholders and engage civil society. The key deliverable of the European Clean Hydrogen Alliance will be to identify and build up a clear pipeline of viable investment projects.
What EU financial instruments can be used for investing in hydrogen?
The Commission will also follow up on the recommendations identified in a report by the Strategic Forum for Important Projects of Common European Interest (IPCEI) to promote well-coordinated or joint investments and actions across several Member States aimed at supporting a hydrogen supply chain.
Additionally, as part of the new recovery instrument Next Generation EU, the InvestEU programme will see its capacities more than doubled. It will support the deployment of hydrogen by incentivising private investment, with a strong leverage effect.
A number of Member States have identified renewable and low-carbon hydrogen as a strategic element of their National Energy and Climate Plans. These plans will have to be taken into account when designing the national recovery and resilience plans in the context of new Recovery and Resilience Facility.
Furthermore, the European Regional Development Fund and the Cohesion Fund, which will benefit from a top-up in the context of the new initiative REACT-EU, will continue to be available to support the green transition. The possibilities offered to carbon intensive regions under the Just Transition Mechanism should also be fully explored.
Synergies between the Connecting Europe Facility for Energy and the Connecting Europe Facility for Transport will be harnessed to fund dedicated infrastructure for hydrogen, repurposing of gas networks, carbon capture projects, and hydrogen refuelling stations.
In addition, the EU ETS ETS Innovation Fund, which will pool together around €10 billion to support low-carbon technologies over the period 2020-2030, has the potential to facilitate first-of-a-kind demonstration of innovative hydrogen-based technologies. A first call for proposals under the Fund was launched on 3 July 2020.
The Commission will also provide targeted support to build the necessary capacity for preparation of financially sound and viable hydrogen projects, where this is identified as a priority in the relevant national and regional programmes, through dedicated instruments (e.g. InnovFin Energy Demonstration Projects, InvestEU) possibly in combination with advisory and technical assistance from the Cohesion Policy, from the European Investment Bank Advisory Hubs or under Horizon Europe.
Can the EU be a global leader in clean hydrogen technologies?
The international dimension is an integral part of the EU approach. Clean hydrogen offers new opportunities for re-designing Europe's energy partnerships with both neighbouring countries and regions and its international, regional and bilateral partners, advancing supply diversification and helping design stable and secure supply chains.
The EU has supported research and innovation on hydrogen for many years, giving it a head start on the development of technologies and high profile projects, and establishing EU leadership for technologies such as electrolysers, hydrogen refuelling stations and large fuel cells. The strategy aims to consolidate EU leadership by ensuring a full supply chain that serves the European economy, but also by developing its international hydrogen agenda.
This includes in particular working closely with partners in the Eastern and Southern Neighbourhood. In this context, the EU should actively promote new opportunities for cooperation on clean hydrogen with neighbouring countries and regions, as a way to contribute to their clean energy transition and foster sustainable growth and development.
The interest in clean hydrogen is growing globally with several other countries developing dedicated research programmes and an international hydrogen market is likely to develop. The EU will globally promote sound common standards and methodologies to ensure that a global hydrogen market contributes to sustainability and achievement of climate goals.
What uses does the Commission foresee for hydrogen?
Hydrogen is a key solution to cut greenhouse gas emissions in sectors that are hard to decarbonise and where electrification is difficult or impossible. This is the case of industrial sectors such as steel production, or heavy-duty transport for example. As a carbon-free energy carrier, hydrogen would also allow for transport of renewable energy over long distances and for storage of large energy volumes.
An immediate application in industry is to reduce and replace the use of carbon-intensive hydrogen in refineries, the production of ammonia, and for new forms of methanol production, or to partially replace fossil fuels in steel making. Hydrogen holds the potential to form the basis for zero-carbon steel making processes in the EU, envisioned under the Commission's New Industrial Strategy.
In transport, hydrogen is also a promising option where electrification is more difficult. For example in local city buses, commercial fleets or specific parts of the rail network. Heavy-duty vehicles including coaches, special purpose vehicles, and long-haul road freight could also be decarbonised by using hydrogen as a fuel. Hydrogen fuel-cell trains could be extended and hydrogen could be used as a fuel for maritime transport on inland waterways and short-sea shipping.
In the long term, hydrogen can also become an option to decarbonise the aviation and maritime sector, through the production of liquid synthetic kerosene or other synthetic fuels.
Is hydrogen safe?
Hydrogen is a highly flammable gas and care must be taken that hydrogen is produced, stored, transported and utilised in a safe manner. Standards are already in place, and the European industry has built up significant experience with already more than 1500 km of dedicated hydrogen pipelines in place.
With hydrogen consumption expanding to other markets and end-use applications, the strategy points out that the need for safety standards from production, transport and storage to use is critical, include a system to monitor and verify.
What does the strategy foresee in terms of infrastructure development?
Appropriate infrastructure is a condition for the EU-wide development of hydrogen, but the specific infrastructure needs will depend on the patterns of development both in terms of production and use.
Hydrogen demand will largely be met by localised production in an initial phase, for example in industrial clusters or for hydrogen production for refuelling stations. However, local networks and more extensive transport options will be required for further development. Different options will have to be considered, including the repurposing of existing gas infrastructure.