First-Time Financing by World Bank for Digital Economy in the Eastern Caribbean
The World Bank Board of Executive Directors approved today the regional Caribbean Digital Transformation Project for a total of US$94 million for four Eastern Caribbean countries: Dominica (US$28 million), Grenada (US$8 million), Saint Lucia (US$20 million), Saint Vincent and the Grenadines (US$30 million), and the Organisation of Eastern Caribbean States (OECS) Commission (US$8 million) to build an inclusive digital economy. This is the first World Bank-financed project to support the development of digital economy in the Caribbean. It aims to increase access to digital services, technologies, and skills by governments, businesses, and individuals.
"The COVID-19 crisis has highlighted the essential role of digital technology in keeping people, businesses, governments, and countries connected. It enabled virtual continuity of services and facilitated contactless transactions," said Tahseen Sayed, World Bank Country Director for the Caribbean. "The digital economy offers a unique opportunity for the Eastern Caribbean countries to become digital leaders. Wider and more rapid adoption of digital technologies can support countries during the COVID-19 recovery phase and help build resilience, create jobs and boost future growth."
The project aims to increase internet penetration and access to digital financial services and public services. It will support reforms and regional harmonization of the legal and regulatory environment to promote investment in digital infrastructure. It will support activities to make telecommunications and financial services more affordable, while addressing risks related to cybersecurity and data protection. The project will also support public sector modernization and delivery of citizen-centric, digital public services. Support will be provided to individuals and businesses for skills and entrepreneurship development.
Financing for the project comes from the International Development Association (IDA). The OECS Commission will receive a grant, and the four Eastern Caribbean islands will receive interest-free financing with a maturity of 40 years, including a grace period of 10 years.
Why cybersecurity in the EU should matter to you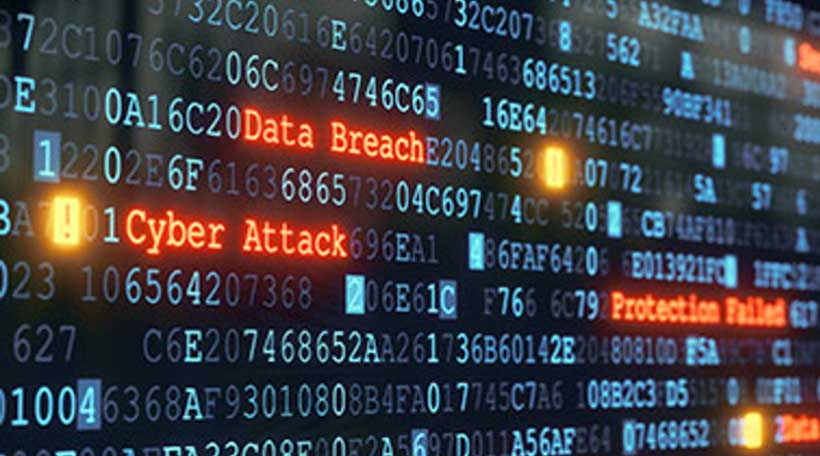 From stolen data to blocked hospital systems: cyberattacks can have perilous consequences. Learn more about cybersecurity and its importance.
The coronavirus pandemic has accelerated the digital transformation of the economy and society, creating opportunities as well as challenges. By 2030, 125 billion devices could be connected to the internet, up from 27 billion in 2017 while 90% of people over six are expected to be online. As cyberspace is by design interconnected and digital and physical are increasingly intertwined, new dangers emerge.
Definitions
Cyberattacks are attempts to misuse information, by stealing, destroying or exposing it and they aim to disrupt or destroy computer systems and networks
Cybersecurity includes information and communication security, operational technology and the IT platforms required to ensure the safety of digital systems
Cyberdefence includes cybersecurity and threat analyses and strategies to protect against threats directed at citizens, institutions and governments
Cyber threats in the EU: personal and societal costs
The use of digital solutions has long been on the rise and teleworking, online shopping and keeping in touch online rose sharply during lockdown. These solutions can benefit consumers and support the economy and the post-Covid recovery. However, there has been a corresponding increase in malicious cyber activities.Attackers may use phishing websites and emails with malicious links and attachments to steal banking information or blackmail organisations after blocking their IT systems and data.
A secure cyberspace is the basis for the EU's digital single market: enabling solutions and unlocking its full potential by making people confident online. The 2019 Digital Economy and Society Index showed that security concerns limited or prevented 50% of EU internet users from performing online activities. The 2020 index indicated that 39% of EU citizens who used the internet experienced security-related problems.
The damage caused by cyberattacks goes beyond the economy and finance, affecting the very democratic foundations of the EU and threatening the basic functioning of society.
Essential services and critical sectors such as transport, energy, health and finance, have become increasingly dependent on digital technologies. This, together with the increase in physical objects connected to the Internet of things, can have direct consequences, including making cybersecurity a matter of life and death.
From cyberattacks on hospitals, causing them to postpone urgent medical procedures, to attacks on power grids and water supply – attackers are threatening the supply of essential services. And as cars and homes become increasingly connected, they could be threatened or exploited in unforeseen ways.
Cyberattacks, deployed with for example disinformation, economic pressure and conventional armed attacks, are testing the resilience of democratic states and institutions, directly targeting peace and security in the EU.
Cybersecurity in the EU
Businesses and organisations in the EU spend 41% less on cybersecurity than their US counterparts. The European Union has been working to strengthen cybersecurity to allow the EU to become a global cyber player. MEPs recently called for common EU cyber defence capabilities and are working to ensure a high common level of cybersecurity in the EU.
Standards & Digital Transformation – Good Governance in a Digital Age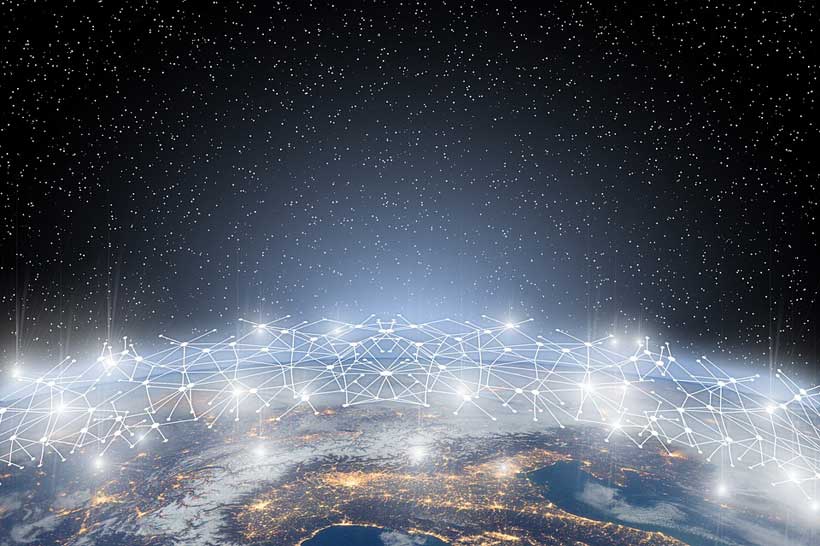 In celebration of World Standards Day 2021, celebrated on 14 October every year, the United Nations Industrial Development Organization (UNIDO) is pleased to announce the launch of a brochure, "Standards and Digital Transformation: Good Governance in the Digital Age".
In the spirit of this year's World Standards Day theme "Shared Vision for a Better World", the brochure provides insights into the key drivers of the digital transformation and its implications for sustainable development, particularly people, prosperity and planet. Noting the rapid pace of change of the digital transformation, with the COVID-19 pandemic serving as an unanticipated accelerator, the brochure highlights the role of standards in digital transformation governance. It further considers the principles necessary for guiding the collaborative development of standards in the digital technology landscape to ensure that the technologies remain human-centered and aligned to the goals of sustainability.
This year's World Standards Day theme highlights the Sustainable Development Goals (SDGs) representing a shared vision for peace and prosperity, for people and planet. Every SDG is a call for action, but we can only get there if we work together, and international standards offer practical solutions we can all stand behind.
This brochure is a summary of a publication set to be released in November 2021.
Download it here.
AutoFlight presents V1500M – an autonomous passenger eVTOL aircraft
Shaping the future of urban air mobility: The tech company AutoFlight shows an autonomous passenger eVTOL aircraft: the V1500M. It will change the face of personal air transportation. AutoFlight debuted its autonomous fixed-wing passenger electric vertical take-off and landing aircraft ("eVTOL") to the world at the China Airshow in Zhuhai.
With its sleek looks and innovative technology the V1500M doesn't rely on runways and airports. It can vertically take-off and land anywhere anytime. Virtually any rooftop or flat surface becomes a vertiport. When it reaches a certain altitude, the power system turns on the dual prop pusher, so that V1500M is able to cruise at speeds of a fixed-wing airplane. And in low-altitude airspace, the all-electric design enables the aircraft to operate at a very low noise level.
As the energy consumption in the fixed wing mode is much lower than in the multirotor mode the V1500M can fly much further than any pure multicoptor eVTOL.
Being able to fly without a pilot, the V1500M's uses eight lifting motors to take off and land vertically like a multi-rotor aircraft, and fly as far as 250 km when carrying up to four passengers. At the moment, a safety pilot is still mandatory. Yet as technology advances and regulations become increasingly refined, that space can later be allocated to another passenger or extra luggage.
"The V1500M is a milestone – not only for AutoFlight but also for the global development of the urban air mobility", so Tian Yu, founder and CEO of AutoFlight. "Our company is committed to developing safe and reliable passenger eVTOL aircraft and helping to create a better mobility future."
In terms of safety, AutoFlight with its rich experience in aircraft design, manufacturing and its dedication to make reliable flying cars, following aviation industry's standards. The lifting rotor's and prop pusher's redundant power system guarantees that the aircraft could hover safely when two of the rotors malfunction. In case of one propeller failure, the other still ensures safe flight and landing. The V1500M also has an whole-aircraft parachute, which is designed to act as the last line of safety to protect passengers so they enjoy safe flying.
V1500M will accomplish its first flight in the near future. The goal is to certify the aircraft with the aviation authorities by 2024.
Tian Yu: "AutoFlight will keep contributing to the eVTOL industry. Through building safe, efficient, systematic R&D and AC processes, leveraging domestic and international resources and establishing partnerships across industries, AutoFlight strives to accelerate the practical implementation of eVTOLs in commercial applications and lead us into a better future with UAM."
With its tradition and the experience, AutoFlight aims to create cost-effective, safe, and reliable eVTOL
AutoFlight is one of the earliest tech companies in China to start making autonomous eVTOL, including large payload logistic and autonomous unmanned aerial vehicles (UAVs). Logistic UAVs were introduced first. They have now accumulated over 10,000 hours of flight time and been tested in all kinds of extreme conditions.
AutoFlight owns proprietary intellectual property rights in key technologies such as flight control systems, electrical systems or other core components. They have obtained over 200 domestic and international patents for its self-developed modules including highly efficient electric motors, electronic control systems, and durable lightweight carbon-fiber composite materials.
"Following our cargo-to-passenger-strategy we go ahead step-by-step but very straight forward", says Tian Yu.
V1500M's Key Specifications
Aircraft length
10.3 m
Wingspan
12.8 m
Fuselage height
3.1 m
Maximum take-off weight (MTOW)
1500 kg
Typical seating
3 – 4
Cruise speed
200 km/h
Flight range (fully seated)
250 km
About AutoFlight
AutoFlight is a global high-tech startup, born in China, specializing in developing and manufacturing autonomous aerial vehicles. AutoFlight's mission is to provide safe and reliable aerial logistic systems and urban air mobility solutions for human society. By leveraging new technologies in aviation, new material, artificial intelligence, autonomous driving, and 5G, AutoFlight actively drives development in eVTOL (electric Vertical Takeoff and Landing) industry.