European Innovation Scoreboard 2020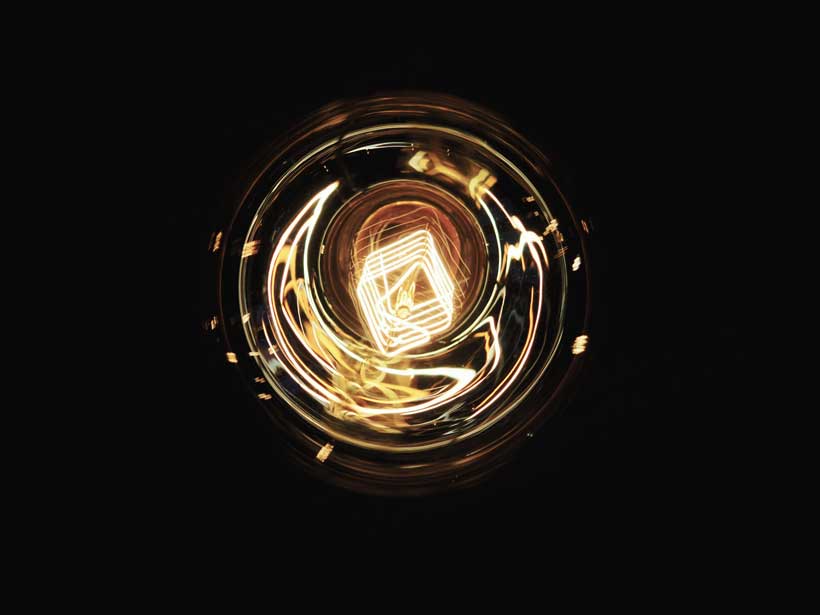 What is the European Innovation Scoreboard?
The annual European Innovation Scoreboard (EIS) provides a comparative assessment of research and innovation performance of in EU countries, other European countries, and regional neighbours. It allows policy-makers to assess relative strengths and weaknesses of national research and innovation systems, track progress, and identify priority areas to boost innovation performance.
The EIS covers the EU Member States as well as Iceland, Israel, Montenegro, North Macedonia, Norway, Serbia, Switzerland, Turkey, Ukraine and the United Kingdom. On a more limited number of globally available indicators, the EIS compares the EU with Australia, Brazil, Canada, China, India, Japan, the Russian Federation, South Africa, South Korea, and the United States.
What is the latest innovation performance of EU countries?
Based on scores for 27 separate indicators, including innovation activities in companies, investment in research and innovation, and human resource and employment elements, EU countries fall into four performance groups:
Innovation Leaders – Denmark, Finland, Luxembourg, the Netherlands, and Sweden perform significantly above the EU average;
Strong Innovators – The innovation performance of Austria, Belgium, Estonia, France, Germany, Ireland, and Portugal is above or close to the EU average;
Moderate Innovators – Croatia, Cyprus, Czechia, Greece, Hungary, Italy, Latvia, Lithuania, Malta, Poland, Slovakia, Slovenia, and Spain show an innovation performance below the EU average;
Modest Innovators – The innovation performance of Bulgaria and Romania is below 50% of the EU average.
In this year's edition, Luxembourg (previously a Strong Innovator) joins the group of Innovation Leaders, while Portugal (previously a Moderate Innovator) joins the group of Strong Innovators. The relative innovation performance of Member States is shown in Figure 1.
Figure 1: Performance of EU Member States' innovation systems
Coloured columns show countries' performance in 2019, using the most recent data for 27 indicators, relative to that of the EU in 2012. The horizontal hyphens show performance in 2018, using the next most recent data, relative to that of the EU in 2012. Grey columns show countries' performance in 2012 relative to that of the EU 2012. For all years, the same measurement methodology has been used. The dashed lines show the threshold values between the performance groups.
EU performance leaders in specific areas of innovation:
The countries that have good overall innovation performance also perform well in most specific areas of innovation. However, some Strong and Moderate Innovators perform well on individual dimensions:
Attractive research systems – Luxembourg continues to be the best performing country, followed by Denmark, the Netherlands and Sweden. These countries are open for cooperation with partners from abroad, researchers are well networked at international level, and the quality of research output is very high.
Innovation in small and medium-sized enterprises (SMEs) – Portugal is the leader followed by Finland, Austria and Belgium. These countries are characterised by high shares of SMEs with innovative products and business processes. Ireland also leads in the employment impacts of innovation, (followed by Luxembourg, Malta and Sweden) and the sales impacts of innovation (followed by Germany, Slovakia and Belgium).
Innovation linkages and collaboration – Austria is the top performer, followed by Belgium, Finland and the Netherlands. Companies in these countries have more versatile innovation capabilities, as they engage in innovation partnerships with other companies or public-sector organisations. The research systems in these countries are also geared towards meeting the demand from companies, as highlighted by private co-funding of public research.
In other innovation dimensions measured by the Scoreboard, the EU leaders are: Sweden for human resources; Denmark for finance and innovation-friendly environment; Germany for firm investment; and Luxembourg for intellectual assets.
Have Member States improved their innovation performances?
The EIS 2020 shows an improved overall innovation performance. For the EU as a whole, it increased by 8.9 percentage points between 2012 and 2019. Over the same period, the performance improved for 24 Member States, most notably for Lithuania, Malta, Latvia, Portugal and Greece, where the innovation performance grew by more than 20 percentage points (Figure 2).
Compared to the last year's edition, performance has improved for 25 Member States, most notably for Cyprus, Spain, and Finland.
Figure 2: Change in Member States' innovation performance since 2012
The vertical axis shows Member States' performance in 2019 relative to that of the EU in 2012. The horizontal axis shows the change in performance between 2012 and 2019 relative to that of the EU in 2012. The dashed lines show the respective scores for the EU.
In which dimensions has Europe improved?
For the EU as a whole, performance has improved the most in the innovation-friendly environment (notably in broadband penetration), followed by firm investments, (notably in non-R&D innovation expenditure), and finance and support (notably in venture capital expenditures). All the dimensions and indicators can be seen in Figure 3.
Figure 3: EU performance change by dimension and indicator since 2012
Normalised scores in 2019 (blue coloured bars) and 2018 (black coloured bars) relative to those in 2012 (=100)
What are the key drivers of innovation?
To achieve a high level of innovation performance, countries need a balanced innovation system performing well across all dimensions. They need an appropriate level of public and private investment in education, research and skills development, effective innovation partnerships among companies and with academia, as well as an innovation-friendly business environment, including strong digital infrastructure. These key areas correspond largely to the dimensions and indicators used for the European Innovation Scoreboard.
How does the EU's performance compare to other countries?
Comparing the EU average to a selection of global competitors, the EU continues to have a performance lead over the United States, China, Brazil, Russia, South Africa, and India (Figure 4). South Korea is the most innovative country, performing 34 per cent above the performance score of the EU in 2019. Since 2012 South Korea, Australia and Japan have increased their performance lead over the EU, while the gap between the EU and the United States, China, Brazil, Russia and South Africa has become smaller.
Figure 4: Current global performance
Bars show countries' performance in 2019 relative to that of the EU27 in 2019.
In terms of relative-to-EU performance in 2019, South Korea and Canada would be Innovation Leaders. Australia, China, Japan, and the United States would be Strong Innovators, Brazil would be a Moderate Innovator, and Russia, India, and South Africa would be Modest Innovators. With regard to innovation performance growth rate, China has had the largest increase since 2012, growing at more than five times that of the EU over the period (Figure 5). For Australia, Brazil, Japan, Russia, South Africa, and the United States, performance has also increased at a higher rate than the EU. For Canada and India, performance has decreased compared to the EU.
Figure 5: Change in global performance since 2012
Change in performance is measured as the difference between the performance in 2019 relative to the EU27 in 2012 and the performance in 2012 relative to the EU27 in 2012
How is innovation performance measured in the Scoreboard?
Innovation performance in the EIS 2020 is measured using 27 performance indicators, distinguishing between ten innovation dimensions in four main categories (for a full overview of the indicators, see Table 1 in the Annex):
Framework conditions capture the main drivers of innovation performance and cover three innovation dimensions: human resources, attractive research systems, and innovation-friendly environment.
Investmentsinclude public and private investment in research and innovation, distinguishing between external finance and support, and own-resource investments.
Innovation activitiescapture the innovation efforts at the company level, covering three dimensions: innovators, linkages, and intellectual assets.
Impacts illustrate how innovation translates into benefits for the economy as a whole: employment impacts and sales effects.
No changes have been made to the performance indicators since the in-depth review for the 2017 edition. However, due to data revisions for some indicators, results are not comparable across editions.
In response to a need for contextual analyses to better understand performance differences between the innovation indicators used in the main measurement framework, a set of contextual indicators was introduced to the country profiles in the 2017 edition and revised the following year. These contextual indicators include economic, demographic and governance dimensions such as sectoral employment, population, economic growth, and business environment conditions. For this year's report, no changes have been introduced and the report presents an analysis of structural differences in terms of economic structure and performance, business and entrepreneurship, demography, and governance and policy framework in a series of country profiles.
Coronavirus response: EU support for regions to work together in innovative pilot projects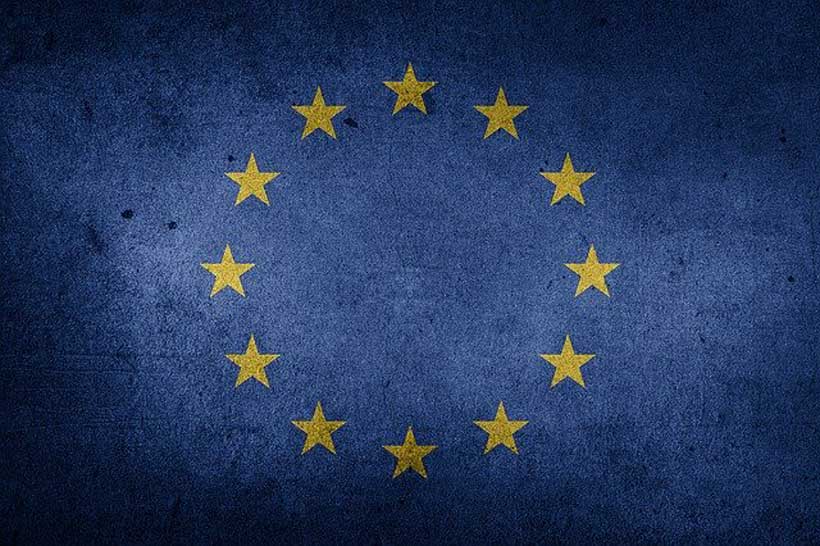 The Commission has announced the winners of a new EU-funded initiative for interregional partnerships in four areas: coronavirus-related innovative solutions, circular economy in health, sustainable and digital tourism, and hydrogen technologies in carbon–intensive regions. The aim of this new pilot action, which builds on the successful experience of a similar action on "interregional innovation projects" launched at the end of 2017, is to mobilise regional and national innovation actors to address the impact of coronavirus. This initiative also helps the recovery using the new Commission programmes through scaling up projects in new priority areas, such as health, tourism or hydrogen.
Commissioner for Cohesion and Reforms, Elisa Ferreira, said: "Interregional partnerships are proof that when we cooperate beyond borders, we are stronger as we come up with smart and useful solutions for all. This new pilot initiative supporting interregional innovative partnerships is especially important in the current coronavirus context, showing how much cohesion policy is committed to contribute to Europe's prompt response and recovery."
Following a Commission's call for expression of interest launched in July 2020, four interregional partnerships were selected, with one or several coordinating regions in the lead:
País Vasco (ES), together with three regions, will focus on the support to an emerging industry sector for prediction and prevention of the coronavirus pandemic;
In the field of Circular Economy in Health, the RegioTex partnership on textile innovation involves 16 regions led by North Portugal (PT);
In the field of Sustainable and Digital Tourism, the partnership coordinated by the Time Machine Organisation, an international cooperation network in technology, science and cultural heritage, involves five regions and Cyprus, led by Thüringen (DE);
In order to enable the development of innovative solutions based on Hydrogen technologies in carbon–intensive regions with a broad geographical coverage, two partnerships will merge: the European Hydrogen Valleys partnership gathering 12 regions led by Aragon (ES), Auvergne Rhône Alpes (FR), Normandie (FR) and Northern Netherlands (NL), and the partnership led by Košice Region (SK) with four other regions.
These partnerships will benefit from the Commission experts' support, providing, among others, advice on how to best combine EU funds to finance projects. In addition to this hands-on support from the Commission, each partnership can benefit from external advisory service of up to €100,000 for scale-up and commercialisation activities. The money comes from the European Regional Development Fund (ERDF).
Next steps
The work with the partnerships will start in this month and will run for one year.This pilot further stimulates interregional cooperation, with the possibility for the partnerships to apply for support under the new programmes and the "Interregional Innovation Investment" instrument from 2021 onwards.
Background
In recent years, the Commission has called on national and regional authorities to develop smart specialisation strategies aiming at more effective innovation policies and enhanced interregional cooperation in value chains across borders. To date, more than 180 regional smart specialisation strategies have been adopted. Their implementation is supported by €40 billion of EU Cohesion policy funds.
As part of a set of actions presented in 2017 by the Commission to take smart specialisation a step further, a pilot action on "Interregional innovation projects" sought to test new ways to encourage regions and cities to develop new value chains and scale up their good ideas in the EU single market. This pilot action, which involved nine partnerships in high-tech priority sectors, was completed in 2019 and showed significant potential to accelerate the investment readiness of interregional investment projects.
The lessons learned will be integrated in the new "Interregional Innovation Investment" instrument proposed in the framework of the post 2020 Cohesion Policy package.
The new pilot action has similar goals. Moreover, in the context of the crisis, it aims at finding solutions to the coronavirus challenges and accelerating the recovery through the commercialisation and scale-up of innovation investment.
Commission proposes to purchase up to 300 million additional doses of BioNTech-Pfizer vaccine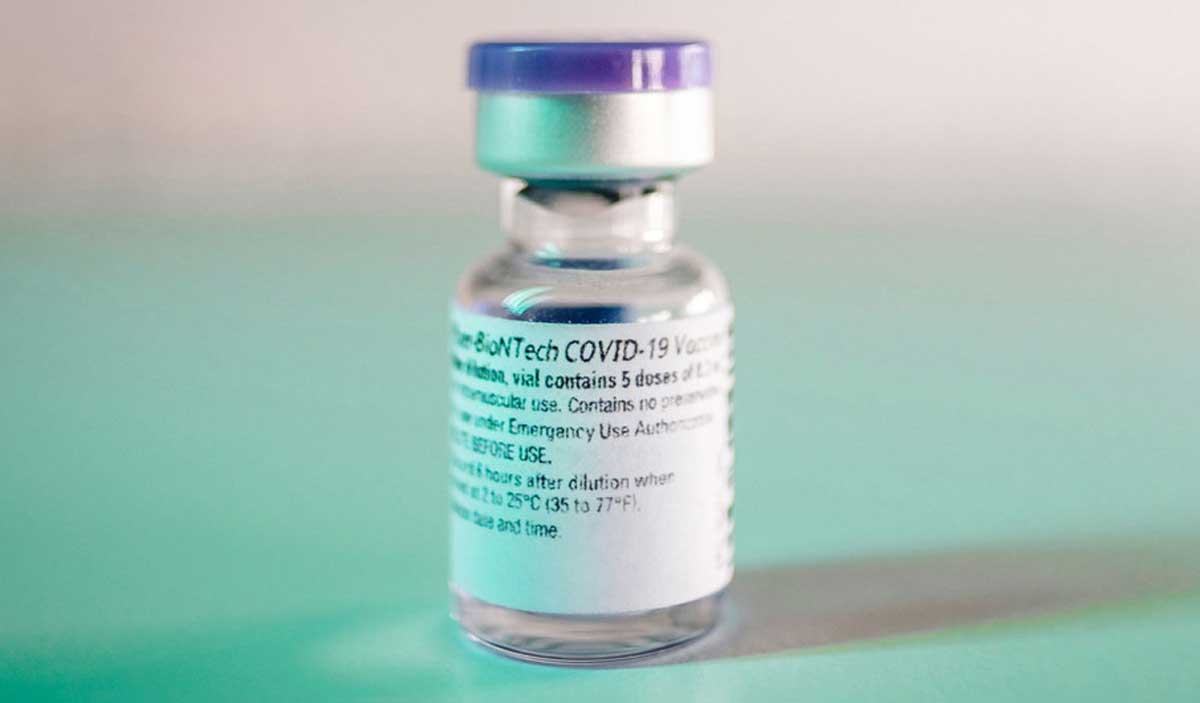 The European Commission today proposed to the EU Member States to purchase an additional 200 million doses of the COVID-19 vaccine produced by BioNTech and Pfizer, with the option to acquire another 100 million doses.
This would enable the EU to purchase up to 600 million doses of this vaccine, which is already being used across the EU.
The additional doses will be delivered starting in the second quarter of 2021.
The EU has acquired a broad portfolio of vaccines with different technologies. It has secured up to 2.3 billion doses from the most promising vaccine candidates for Europe and its neighbourhood.
In addition to the BioNTech-Pfizer vaccine, a second vaccine, produced by Moderna, was authorised on 6 January 2021. Other vaccines are expected to be approved soon.
This vaccine portfolio would enable the EU not only to cover the needs of its whole population, but also to supply vaccines to neighbouring countries.
Brexit deal: How new EU-UK relations will affect you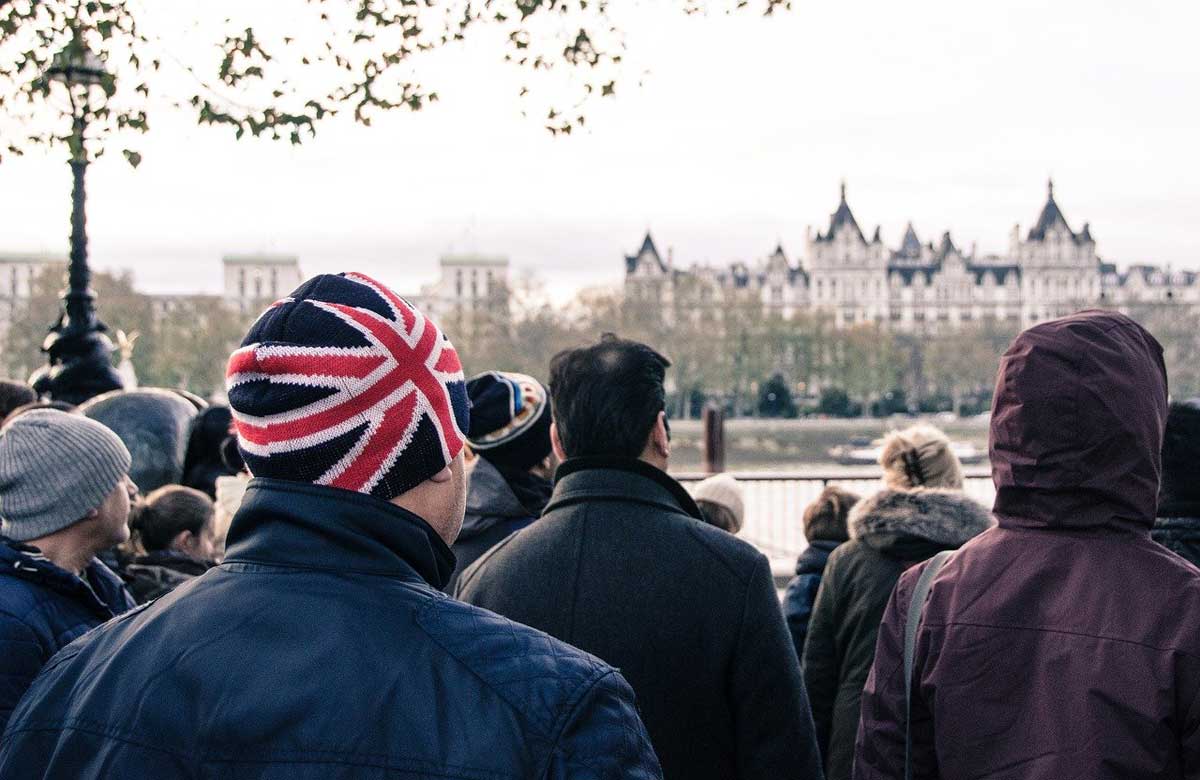 EU-UK relations are changing following Brexit and the deal reached at the end of 2020. Find out what this means for you.
The UK left the EU on 31 January 2020. There was a transition period during which the UK remained part of the Single market and Customs Union to allow for negotiations on the future relations. Following intense negotiations, an agreement on future EU-UK relations was concluded end of December 2020. Although it will be provisionally applied, it will still need to be approved by the Parliament before it can formally enter into force. MEPs are currently scrutinising the text in the specialised parliamentary committees before voting on it during a plenary session.
A number of issues were already covered by the withdrawal agreement, which the EU and the UK agreed at the end of 2019. This agreement on the separation issues deals with the protection of the rights of EU citizens in the UK and UK citizens living in other parts of the EU, the UK's financial commitments undertaken as a member state, as well as border issues, especially on the Isle of Ireland.
Living and working in the UK or the EU
EU citizens in the UK or UK citizens in an EU member state who were already living there before January 2021 are allowed to continue living and working where they are now provided they registered and were granted settlement permits by the national authorities of the member states or the UK.
For those UK citizens not already living in the EU, their right to live and work in any EU country apart from the Republic of Ireland (as the UK has a separate agreement with them) is not automatically granted and can be subject to restrictions. Also, they no longer have their qualifications automatically recognised in EU countries, which was previously the case.
For UK citizens wanting to visit or stay in the EU for more than 90 days for any reason need to meet the requirements for entry and stay for people from outside the EU. This also applies to UK citizens with a second home in the EU.
People from the EU wanting to move to the UK for a long-term stay or work – meaning more than six months – will need to meet the migration conditions set out by the UK government, including applying for a visa.
Travelling
UK citizens can visit the EU for up to 90 days within any 180-day period without needing a visa.
However, UK citizens can no longer make use of the EU's fast track passport controls and customs lanes. They also need to have a return ticket and be able to prove they have enough funds for their stay. They also need to have at least six months left on their passport.
EU citizens can visit the UK for up to six months without needing a visa. EU citizens will need to present a valid passport to visit the UK.
Healthcare
EU citizens temporarily staying in the UK still benefit from emergency healthcare based on the European Health Insurance Card. For stays longer than six months, they need to pay a healthcare surcharge.
Pensioners continue to benefit from healthcare where they live. The country paying for their pension will reimburse the country of residence.
Erasmus
The UK has decided to stop participating in the popular Erasmus+ exchange programme and to create its own exchange programme. Therefore EU students will not be able to participate in exchange programme in the UK anymore. However, people from Northern Ireland can continue to take part.
Trade in goods and services
With the agreement, goods exchanged between the UK and EU countries are not subject to tariffs or quotas. However, there are new procedures for moving goods to and from the UK as border controls on the respect of the internal market rules (sanitary, security, social, environmental standard for example) or applicable UK regulation are in place. This means more red tape and additional costs. For example, all imports into the EU are subject to customs formalities while they must also meet all EU standards so they are subject to regulatory checks and controls. This does not apply to goods being moved between Northern Ireland and the EU.
Regarding services, UK companies no longer have the automatic right to offer services across the EU. If they want to continue operating in the EU, they will need to establish themselves here.