My dream for years has been to develop, one day ,somewhere, a global platform for multicultural restorative justice and peace with an enriching and inspiring interfaith mission and foundation. That is why I feel blessed to have the privilege to come and experience Mauritius at this time in my life after enjoying such a long enriching global career indeed still growing.
At this point in the history of the nation, Africa, Asia, and the world as a whole,we human beings are in desperate need for a global place for multicultural restorative justice and peace best practices encouragement, designing,monitoring,and transplanting. Why can't Mauritius become that global capital of justice and peacemaking in our crystallizing 21st century world , indeed, for well beyond? It is a question to not only ponder but to act proactively on given the nation's pivotal geopolitical location as a knowledge economy based between both continents as an ambitious emerging major African multiethnic/religious democracy.
The Present Crumbling of White Supremacy in Global Affairs
Nations and their restorative justice institutions and communities we thought would be such sustainable venues of global peacemaking –Botswana, Canada,Ethiopia,Rwanda, South Africa, Switzerland,Tanzania, and United States , have at best achieved partially and in other respects , have failed miserably in this most vital global role in these emerging century years. Their partial successes and utter failures are rooted in the same thing.
Namely, I am referring to the Eurocentric or more commonly called White Supremacy presumptions and more conscience norms and values. Their undergirding of current dominant global justice and peace paradigms of the West and westernized East and South fall well short of what holistic restorative justice must be to authentically transform societies dehumanized through the invention of race and its synchronisms with other dehumanizing human constructed statuses such as age, economic class, disability, gender, nationality, religion and tribe.
This is because in the 18th- 20th century world European imperialists made to dominate and exploit those they colonized and reduced down to mythological inferior races any justice and peace perspective, was designed in their interests.So reforms to better the conditions of agricultural or urban colonial workers bubbling up from grass roots movements or trickling down as policies were designed to maintain the status quo though with some degree of marginal crumbs tossing structural adjustment.
We even saw this happening in Mauritius as part of the story of the origins of the Labour Party in the 1930s to 1960s and its fight for ordinary workers met by colonial and economic elites giving in here and there incrementally always at the end of the day on their terms. It is a microcosm of what it has been like in a world for centuries where those of European descent all over the world have addressed justice and peace issues only for their own interests. The rise and quick fall of Black Reconstruction in the late 19th Century U.S.; the Whitening Slavery Abolition Policies in Brazil , the Imperialist designs of the post-World War I Treaty of Versailles and the formation of the League of Nations and later the United Nations were all supposed to promote justice and peace in terms perpetuating White authority and producing the sustained marginality of non-whites . In terms of global justice and peace international infrastructure efforts embedded in White Supremacy presumptions we have experienced how European nations and the United States have at will broke institutional rules and sided with their White nations allies.Though , for instance,in the 1930s , Mussolini's Italy and Selassie' s Ethiopia both belonged to the League of Nations, the former was allowed to attack the later.
In more recent times, the United Nations ignoring the 1994 Rwanda Genocide and allowing the American government to attack and destabilize Iraq and Libya with the backing of their European allies are as well illustrations of how much global justice and peace issues are too often driven by Eurocentric unilateral interests.
Meanwhile ,faulty western global knowledge continues to downspiral all of us in dangerous ways while the world cries for the decolonization of understanding how the world really is in all voices. For instance,when the Arab Spring uprising in Egypt and the bloodless couple which ousted Zimbabwe's Robert Magube caught Western elites off guard their most distinguished pundits confessed the limitations of ( White Supremacy) paradigms.And same for their puzzlement over the defeat of the French and then the Americans in Vietnam and the defeat of the British, Russians, and now Americans in Afghanistan. And now the western public health inability to explain why COVID-19 pandemic registers lower in many areas of Africa and Asia than in Europe and North America or their reluctance to admit more fully non- westerners have indigenous solutions they should be listening to and adapting with public acknowledgement.
As long as this White Supremacy hegemony in global justice and peace endeavors are in place we will have increasing conflictual and other misunderstanding problems given the South to North and West to East geopolitical shifts. This is because though gradual in some ways and rapid in others the shifts symbolize the crumbling of Eurocentric White Supremacy cognitive styles and economic power and privilege and the emergence of African and Asian power and privilege with growing cultural and economic influences. In regards to cultural influences the recent opening of Tsinghua University's Schwarzman Scholars School which is much larger than the Anglo Saxon Rhodes Scholar Program we see the global spread of Chinese and Indian hardware and software and fashion brands as well as foodstuffs and life philosophies.
Similar to historical relationships among the White dominated continental regions of the world – Australia, New Zealand,Europe, Canada/ USA in North America , and Central/South America we are now finding Africans and Asians searching for strong alliances on numerous critical fronts bound to get stronger as the years roll forward.
African/Asian Justice and Peace: Key Principles
In this emerging constellation of African/ African alliances, there must be a venue constructed and sustained, while changing effectively with future times, to become globally renowned for world justice, and peace.And it must be centered in a deep interfaith spiritual and religious compass which also includes the faith of those who are of the highest moral integrity who do not belong to an institutional faith but respects all positive faiths.
This is because no matter what or who we believe in, external to us and to our humanity we are all spiritual beings on human journeys. As a critically important needed improvement over state oriented Eurocentric models of peace making which disconnect from spiritual and religious considerations ( with faith institutions and spiritual approaches taking on more informal roles and positions), African and Asian justice and peace models will root their best practices models in spiritual and religious considerations to bring together individuals, institutions, communities, societies, and global region leaders together to do justice and peacemaking.
It is critical to say justice and peace not the liberal and neoliberal Eurocentric convention of peace and justice in African/ Asian modeling. Africans/Diasporas and Asians/Diasporas as ex-colonized and otherwise people marginalized and excluded from historical structures of Eurocentric power and privilege should know of all peoples the cosmetic and failed consequences of getting peace while the structures of wealth distribution and social, cultural, and political domination don't change significantly. What may change ,which is toothless tokenism rather than authentic transformation, is the expansion of opportunity structures for well assimilated ex-colonials and racialized minorities to sit at the master's table as long as they go along with the master's agenda.
The world of our future as global human beings much change for the betterment and empowerment of all or what I call developmental empowerment. Developmental empowerment as proposed African/ Asian justice and peace models would dramatically shift us from Eurocentric notions of democracy in practice have been for the elite handful and tyranny, marginality, stigma, and exclusion for the majority to democracies authentically transparent and inclusive of all citizens thus with all enjoying their human rights.All citizens must be respected and treated like decent human beings socially and culturally rather than just in flowering words of a constitution with a written though not holistically practiced rule of law.
The African/ Asian justice and peace models would break from the free world/ unfree world binary paradigm of global affairs which is the product of the American and Western response to the post-World War I Bolshevik Revolution which would sow the seeds for the post-World War II Cold War. Democracy in the African/ Asian framework means the recognition and practice of all human rights rather than the type of constitutional governance. This is an important observation to make as we Americans are finally being forced to admit as we did in the 1950s and 1960s Black human rights movements and even more so ,in 2020, that we have serious human rights violation problems similar to the countries we have enjoyed pointing fingers at just because they don't share American and otherwise western governance styles.
The reason why so many African, Middle Eastern , Latin and Central American, Caribbean ,and Southeast Asian countries are in such shambles is due to the billions of dollars Western countries , global finance institutions, and world development measurement corporations have spent since the 1960s, trying to force non-Western countries and regions into their governance style images as well in their styles of doing peacemaking. African/ Asian peace and justice models with emerging illustrations on both continents have the potential of moving beyond the free world/ non-free world artificially constructed global scheme as an emerging South way of making the evolving world much more developmentally empowering for every one no matter of the governance structure of the nation in which they reside. This builds on the idea of BRICS but in a much more expansive way in including other African , Asian, and Latin American countries with indigenous and otherwise non-western financial backing rather than from western financial interests.
African/ Asian justice and peace models would discard the 20th century word " international " and replace it with "global."The word international invokes a legal definition regarding relations between sovereign states and their citizens thus ignoring stateless peoples and those who simply live in more than one nation historically and especially in the 21st century.And the word international side steps and thus avoids discussion of European descent colonial and anti-colonial imposition of boundaries and borders of the colonized in Africa/Diasporas and Asia/ Diasporas splitting up and causing perpetual regional problems among cultural groups belonging to the same populations but forced into different artificially designed sovereign states
We can sit here and think about the slicing up of original Rwanda by the Belgians and Germans giving some land and people to the Congo , Burundi , Tanzania, and Uganda.Or the British and French carving up of what became West Africa. Or what the British did in slicing up and off South Asia and along with the French Southeast Asia and the American dividing North from South Korea and same with Vietnam. Lest we forget we have with us the now perpetual Israeli- Palestine conflict a child of one of the first actions of the Western Super Power dominated U N. Security Council.
Therefore ,the word global would be preferred rather than international in any African/ Asian justice and peace model. It discards a reminder of the crumbling White Supremacy order . The word global injects needed complexities, paradoxes, and contradictions in understanding how we all live our lives with or without borders and boundaries.It also conjures up impartiality in letting us all tell our stories of where we are from and how we arrived involuntarily and voluntarily and where we are presently, where in the future we may be going.
My final point is how African/Asian justice and peace modeling would best be grounded in holistic restorative justice processes. Restorative justice as a transparency driven mutual accountability engagement justice and peacemaking process involving both perpetrators and victims is an ancient tradition found within numerous indigenous non-European descendant cultures around the world.
In three ways, restorative justice was popularized and began to move into Eurocentric transitional justice policy making mainstream practice through South African Bishop Desmond TuTu's early 1990s Truth and Reconciliation Commission.
First , through the design and utilization of Truth and Reconciliation models in post- conflict nations and regions.
Second, through all levels of government and civil societies and local communities stressing one or more steps in what is supposed to be , as I have extensively written about elsewhere,a comprehensive holistic such as historical memory, confession, apology ( repentance) , forgiveness, reparations, reconciliation, or unity.
Third, usually as seen utilized in American criminal justice systems, victim rights are the usual focus in the first two perspectives or as stand alone perspectives.
The usual fragmentation of restorative justice processes gravely limits if not destroys capacity to be authentic transformation experiences embedded in the transparency rights and responsibilities of perpetrators and victims. Such engagement processes when fragmented become at best symbolic political gestures well meaning or not rather than leading to the restoration of the humanity of both perpetrating and victimized populations and thus of entire societies and their institutions and communities.
Major fragmented and ineffectual restorative justice practices examples would be government or civil society such as faith communities and universities apologies or reparations ( monetary or structural access and upward mobility) to historical victimized groups or deporting or jailing or executing perpetrators. Since these fragment policies are steps in holistic restorative justice torn out of contextual sequence appropriate engagement preparation and for empathetic awareness for perpetrator and victim perspectives does not occur.
This breeds resentment and conflict rather than mutual empathy essential for unity to occur.It is why, for instance, affirmative action policies for lower castes in India
for historical racially oppressed populations in Brazil, Great Britain, South Africa, and United States ,and for former racialized dominant populations as in Rwanda have mixed to negative images , dynamics, and outcomes. They are state or civil society or corporate sponsored reparations policies without the previous steps to generate mutual transparency and empathetic awareness in both historical perpetrator and victim populations.
African/Asian justice and peace making models will be embedded in holistic restorative justice steps I call multicultural restorative justice. Though costly, labor intensive, and emotionally grueling, multicultural holistic restorative justice engagement processes create sustaining unity as the final outcome centered in life long intercultural opening values and identities of former perpetrator and victim populations. Real justice and real peace rather than cosmetic justice and cosmetic peace is what the world around us so sorely needs and can achieve through African/ Asian multicultural restorative justice models which authentically create and sustain justice and peace.
We are moving on this Africa/ Asia justice and peace initiative now now .We are seeking global partners on both continents and elsewhere to join us committed to our vision of a future authentic all inclusive developmental empowerment approach to post-White Supremacy justice and peace. That is those who understand globalization is not ending; it is changing demographic and geopolitical hands which must endeavor to work for holistic multicultural restorative justice and peace for all not a few of us. This is especially the case given the fact we may be facing soon post US Trump and post UK Johnson and post European Union as well as post South Africa Ramaphosa worlds in need of assistance from our global African/ Asian multicultural restorative justice venue to turn to for unprecedented authentic efforts to build sustaining multicultural democracies rather than solely cosmetic ones being aggressively exposed and challenged with need for best practices knowledge our global venue will be in the position to offer.Yes, as an anomaly in the crumbling White Supremacy global affairs paradigm thus not seen or acknowledged if seen by its iconic pundits,the South and the East assisting the North and West in their multicultural restorative justice developmental empowerment is a probability which perchance will become the leading global affairs master narrative of the next decade or two.
The UK's travel ban: Why Nigerians must look towards their leaders
Once again Nigeria's image problem rears its ugly head, only this time, it has to do with how little care is taken by other countries before stepping on the toes of Africa's proverbial giant. On December 6, 2021, Nigeria joined seven other African states on the United Kingdom's red list, which essentially bans Nigerians from entering the UK as a result of 'rising' cases of the omicron variant. This is even though Nigeria has only 3 recorded cases; a figure that is far less than the number of cases in countries with continuous access to the UK such as the Netherlands (19), Portugal (19), or even Germany (13), albeit with negative Covid-19 test results.
As the World Health Organization announced, there is no conclusive scientific evidence suggesting that omicron causes severe illness or is more transmissible. This is as the number of recorded cases in the UK, which is currently put at 246, significantly surpasses figures in Nigeria. Even if these are necessary precautionary measures, targeting only African states while sparing their European counterparts, calls into question the integrity of this policy. To call it what it is; it is duplicitous and dubious.
For what it is worth, not all of us expect the UK to relate with Africans in the same way it does with Europeans. It is foolhardy to even idealize the existence of an equal and reciprocal relationship between African states and their western counterparts. If anything, these travel restrictions reinforce the subordinate, peripheral, and quite frankly, inconsequential status of most African states, especially Nigeria, in the comity of nations. More importantly, it sustains the argument that when a country demonstrates a heightened level of 'anyhowness' or carelessness in the way it manages its domestic affairs, treats its citizens, and conducts its external affairs, others will treat it anyhow.
It is ok for Nigerians to frown at the UK because this decision stinks of disrespect. It reinforces prevailing sentiments that Africans don't matter. However, the reality is that in the committee of nations, countries are self-interested and prioritize some geostrategic relations over others. This traditional practice, which has consistently characterized COVID-19 international politics, is simply the dictate of power relations that restricts countries like Nigeria to the fringes of international interactions. Beyond these, any country with an acute sense of responsibility to its people will take steps to protect them, no matter how discriminatory and duplicitous these steps may appear. That Nigerian leaders lack this basic understanding is by no means the fault of No. 10 Downing Street.
Consequently, it is misplaced aggression for Nigerians to condemn the UK for projecting its interests while forgetting to call out successive political leaders that have consistently failed to assert Nigeria's role in the world and project the image of a country in constant ascendancy. Bearing in mind that how a country is perceived by others is very instrumental in how it is treated, for decades Nigerian leaders have demonstrated a high dose of inferiority, subserviency, and ineptitude to the global public as evidenced in the cataclysmic failures that characterize domestic governance, and the lack of foresight and strategy that is presently the bane of Nigeria's global influence.
The UK's travel ban may be the latest, but the practice of countries discounting Nigeria's interests is nothing new. If in doubt, look no far from the case of Late Itunu, who was imprisoned unjustly in Cote d'Ivoire, or the attacks on Nigerian traders in Accra in 2020. These are not Western countries, they are African, with strong historical and bilateral relations with Nigeria. What then is expected of a country with a legacy of slavery, colonialism, discrimination, and racism under its belt, and a strong sense of understanding of the retaliatory limitations of Nigeria?
The reality is that save, perhaps, for the Obasanjo administration, successive Nigerian leaders have continuously perpetuated the image of a country in constant decline, both through their docile foreign policy posture and the embarrassingly incompetent manner domestic governance has been handled. Nigerian oil, as we know it, no longer carries the leverage it once did in international relations. It can no longer be bandied about to acquiesce others. That giantry status that was once expected of Nigeria is now a pipe dream, at least to those who hold an unsentimental or unbiased view of the current trajectory of things. Insecurity, economic decline, rising inequality and poverty, corruption, and increasing cases of human rights violation are some of the challenges bedeviling Nigeria that are readily obvious to the global public.
The extent to which these realities shape global perceptions of Nigeria and its citizens are not readily obvious to the eyes and may be anecdotal, at best, without empirical backing. However, policies of this nature, with detrimental effects to the interest of Nigeria, are useful proxies to suggest that Nigeria's global reputation and standing in the committee of nations may be dwindling.
In essence, while there are enough reasons to be angry at the UK, perhaps some of that energy should be channeled at Nigerian political elites for their nonchalant approach to governance and consistent demonstration of 'anyhowness' in conducting foreign policy. In the current trajectory of affairs, Nigerian leaders as sadly failing in their duty to position the country as a relevant player in international interactions armed with sufficient retaliatory force to deter discriminatory policies.
Education Must Come First in Cameroon: Yasmine Sherif calls for an end to attacks on schools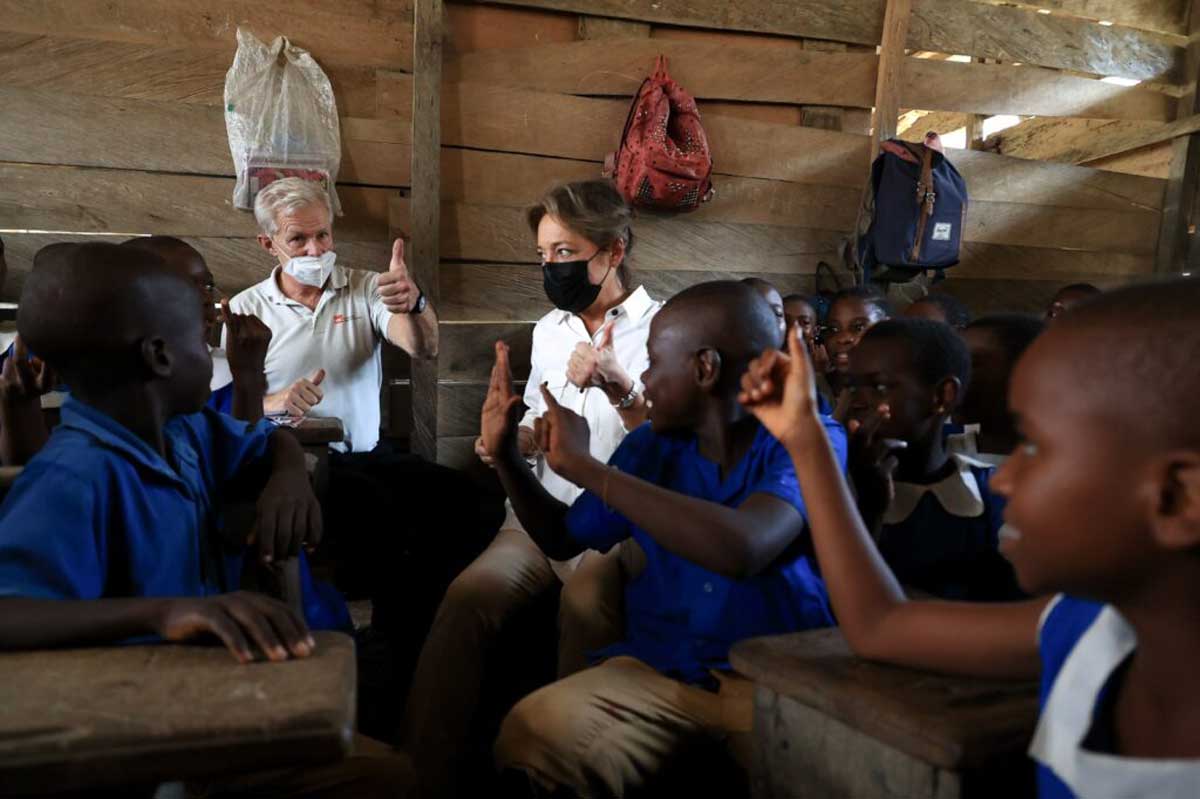 The future of humanity hangs in the balance. Acute threats of conflict, COVID-19, climate change, poverty, displacement, hunger and other factors are pushing millions more people – with children the most vulnerable and hardest hit – to the edge in humanitarian crises around the world.
We can save humanity from these vast interconnected crises, including at the humanitarian-development nexus where humanitarian assistance delivery and long-term development assistance provision overlap. The answer is education.
On a recent mission to Cameroon with the Secretary General of the Norwegian Refugee Council, Jan Egeland, I saw firsthand the impact these combined destructive forces are having on children living on the frontlines of one of Africa's forgotten crises.
Today in Cameroon, over 700,000 children are out of school. If this alone were not bad enough, we are also witnessing truly horrific attacks on schools, kidnappings, sexual assault, recruitment into armed groups and other grave violations against children.
Just two weeks ago, four students and a teacher were killed in an attack in Cameroon. In a separate heinous incident, one girl had her fingers viciously chopped off just for trying to go to school, according to UNOCHA.
End Attacks on Schools
Children are not targets. Teachers are not targets. Schools are not targets. These senseless attacks on basic human rights – and on our collective humanity – must stop immediately. Respect for human rights and adherence to the principles of international humanitarian law must be reinforced.
Nations around the world need to sign on to the Safe Schools Declaration and commit to its principles that ensure every girl, every boy and every teacher has the right to go to school without fear of violence or attacks.
Education is the most solid foundation upon which we will build a more peaceful, more prosperous society, not just in Cameroon and neighboring countries, but across the world.
Think about the economic case for investment. Every dollar spent on girls' education has the potential to generate a general return of $2.80, according to recent analysis from our partners Plan International. This could boost GDP in developing countries by 10% over the next ten years. This means less poverty, less hunger and less violence.
The Climate Crisis
From our visits with government partners, students and local leaders in Cameroon, it became very clear that the climate crisis is also a major factor. According to UNHCR, climate change is fueling clashes and triggering displacements as people fight over dwindling water supplies and droughts disrupt lives and livelihoods.
140 million people are expected to be displaced by climate change by 2050 across South Asia, sub-Saharan Africa and Latin America. Girls are especially vulnerable. According to the Malala Fund, 12.5 million girls will miss out on an education every year if we do nothing about the climate crisis.
As people battle over scarce resources and flee record-breaking temperatures and droughts, children and adolescents are being left behind.
Education is key in responding to the climate crisis. Educated children build resilient economies and societies. They have higher earning potential. They build strong institutions and governance – the essential components for low-carbon climate-resilient development.
Without 12 years of education, we will never reach our goals of keeping the global temperature rise below 1.5 degrees. Investments in education are investments in people, communities, countries and our planet.
Girls First
Across all of Education Cannot Wait's investments, we are putting girls first. In all, girls account for approximately 60% of beneficiaries for our multi-year investments.
For girls in Cameroon, this means a chance to attend school for the first time. It means a chance to become a doctor instead of a child bride. It means protection from rape and assault.
Our Humanitarian Call to Action in Cameroon
We can no longer turn a blind eye when innocent little girls have their fingers chopped off simply because they want to learn to read. We are better than this. This is our human case for investment in education.
In Cameroon, Education Cannot Wait will be contributing US$25 million toward a new multi-year educational response that will launch next year. We need an additional US$50 million in immediate support to fully fund the response, which will provide a quarter of a million children with the safety and opportunity of quality learning environments.
That's a quarter of a million children that can learn to read and learn to write. A quarter of a million children that can become leaders and doctors and teachers and poets. A quarter of a million children that can put down their weapons and come together to build a more peaceful, more prosperous society.
Our Global Movement
Armed conflicts, forced displacement and climate-induced disasters have pushed more than 128 million children out of school; further exacerbated by the ongoing COVID-19 pandemic. These children have an inherent human right to 12 years of safe, quality education.
Education Cannot Wait, along with key partners such as the Norwegian Refugee Council, are calling on world leaders to urgently mobilize US$1 billion in immediate relief. We call on the private sector and the world's billionaires to also get involved, contribute and help make an immeasurable difference in the lives of the world's most vulnerable children.
With these expanded resources, we will reach millions of children with the power, hope and opportunity of an education. The lives of crisis-affected children worldwide, including those in Cameroon, depend on it. Our humanity depends on it.
Gender Equality at the Expense of Democracy in Africa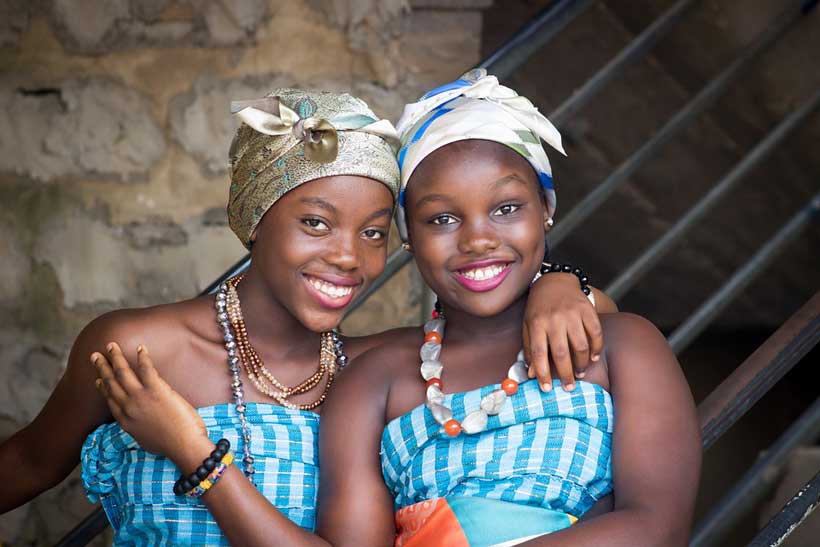 At a first glance, the Transitional Charter released by the Comité national du rassemblement et du développement (CNRD), the junta that led a military coup in Guinea in September, seems like a small win for Guinean women. The charter stipulates that the National Transitional Council must be composed of at least 30% women members. This would constitute notable progress in political representation for Guinean women. Despite a May 2019 law mandating that parties submit electoral lists with equal men and women candidates, women won less than 17% of seats in Guinea's National Assembly in the March 2020 elections.
However, such gender initiatives cannot be analyzed in a vacuum. While the CNRD's resolve to include women in Guinea's transition is laudable, it should not distract from the patently undemocratic direction the junta has taken the country. This will ultimately produce worse outcomes for women that a quota cannot offset. The rights of Guinean women will be better protected and promoted under a strong, well-entrenched, citizen-centered democracy than by any other form of government, even one that is gender inclusive.
The CNRD's strategy is not new – leaders often promote gender initiatives as a tool to gain goodwill from the international community and to temper criticism of democratic backsliding or authoritarianism. The conflation of gender equality with human rights and democratic norms and values allows authoritarian leaders to point to indications of women's political representation as evidence of democracy. This placates potential critics while they silence detractors, rig elections, and consolidate power.
The archetype of this practice is Rwanda, where President Paul Kagame's actions over his 21 years in power have garnered the country praise as a "feminist fantasy." Yet while Kagame receives praise for moves like appointing a 52 percent female cabinet, his government is cracking down on opposition and dissent, including the arrest of Diane Rwigara, a vocal critic of Kagame's who was disqualified from running in the 2017 presidential election.
Even Rwanda's 62 percent female Chamber of Deputies, a much-cited data point on a continent where women hold an average of 25 percent of seats in national parliaments, has raised questions about the meaningful participation of women in politics. Rectifying historically-entrenched inequalities is not as simple as "add women and stir." In governance systems where ruling parties hold considerable power, they often manipulate gender quotas and reserved seats to further consolidate power by rewarding women party members and sympathizers who will support and push through reforms that allow for further repression.
Further examples dot the continent. Beninese President Patrice Talon has recently led a series of legal initiatives on women's rights, including legalizing abortion, a first in West Africa. Talon also established the Institut national de la femme (National Institute for Women), put forth a bill on gender-based violence, and was re-elected in 2021 on a ticket with a woman vice president Mariam Chabi Talata, the first to be elected to the newly created position. In addition, reforms under Benin's 2019 constitution add 24 new seats to the National Assembly that will be reserved for women. This suite of reforms follows a hotly contested presidential election in a period of elevated political tension, during which critics including Reckya Madougou, opposition candidate, and Gariya Saka, leader of the women's group Les Mamans du Benin (the Mothers of Benin), were arrested and remain in detention. Cameroonian President Paul Biya has also made commitments to increase women's representation in Parliament, and Uganda's President Yoweri Museveni recently appointed women as Vice President and Prime Minister.
Women lead better lives under strong, consolidated democracies because democracies are better able to provide for citizens' needs and interests than other forms of government. Dictatorships are associated with worse civil, economic, and political rights than democracies. Military coups undermine political institutions, promote political violence, can lead to a militarization of the state and increased chances of civil conflict. Democracies experience greater economic growth due to enhanced quality of governance. Democracies ultimately produce better outcomes for women's rights, freedoms, and quality of life than do discrete, piecemeal measures like quotas imposed in undemocratic systems of government.
The CNRD's gender quota is a positive step, but it remains a quota imposed by a military junta who took power after deposing an elected president. Guinea and other African countries' international partners should not allow the expedient gender initiatives taken by these leaders to cloud their responses to concerning developments that subvert democratic norms and institutions. The Economic Community of West Africa States (ECOWAS), the African Union (AU), France, and other stakeholders must ensure that Guinea swiftly begins its return to democracy in order to safeguard the rights and freedoms of Guinean women.
Furthermore, Guinea's path forward must involve comprehensive and intersectional gender equality initiatives that go beyond designating a small percentage of positions for women. After all, an increase in the number of women in positions of power does not necessarily translate to improved respect for women's rights and freedoms. In addition, changing gender roles without also changing gender norms could result in backlash against the women who dare to challenge these restrictive norms.
The steps taken by the CNRD in Guinea and other African leaders show that international norms are changing with regard to women's rights. Governments, even non-democratic and authoritarian ones, recognize that they can gain legitimacy with the trappings of gender equality. The international community must ensure that this legitimacy is contingent on the full and equal participation of women in all aspects of public and private life.