ADB Loan to Help Strengthen Metro Manila's Water Supply Infrastructure
The Asian Development Bank (ADB) has approved a $126 million loan to the Metropolitan Waterworks and Sewerage System (MWSS) to support the construction of a 15-kilometer (km) water transmission pipeline aimed at helping secure water supply for Metro Manila's nearly 13 million residents.
The additional financing for the Angat Water Transmission Improvement Project will help strengthen the water system's downstream transmission capacity. It is part of the MWSS's effort to rehabilitate the Umiray–Angat–Ipo dam system, which supplies about 90% of Metro Manila's water. MWSS, a government owned and controlled corporation, owns and operates Metro Manila's bulk water system, from which two private concessionaries source, treat, and distribute water to customers.
"Climate change is making annual rainfall unpredictable, putting tremendous pressure on water resource use," said the Director of the Urban Development and Water Division of ADB's Southeast Asia Department Vijay Padmanabhan. "The Philippine government is increasing investments in clean infrastructure for environmentally sustainable water resource management across the country. Through this project, ADB is helping the Philippines secure Metro Manila's water supply."
The new aqueduct, with a 3.6-meter diameter, will have a welded steel concrete-coated pipe. With cutting-edge technology to help it withstand magnitude 7.2 earthquakes, the project will reduce the risk of a system breakdown and increase the resiliency of Metro Manila's water supply. The aqueduct will increase the system's water transfer capacity to 66 cubic meters per second (m3/sec) by 2025, up from 50 m3/sec in 2019. It will allow MWSS to retire its two oldest aqueducts and repair others through 2032.
In addition, the project will further enhance MWSS's capacity to operate and maintain the system's water tunnels and aqueducts and raise public awareness of water conservation.
The project is part of the government's "Build, Build, Build" infrastructure development program. Once construction starts this year, it is expected to provide a stimulus to domestic material suppliers and boost demand for construction jobs.
The loan supplements ongoing ADB financing to MWSS, approved in 2016 to fund the construction of a 6.3-km modern, earthquake-resilient upstream water tunnel. The tunnel is expected to be completed in June, three months ahead of schedule. Since 1974, ADB has supported more than a dozen Metro Manila water projects, which, in addition to the current loan, includes four other loans supporting the Angat supply system.
How to Develop a National Green Taxonomy for Emerging Markets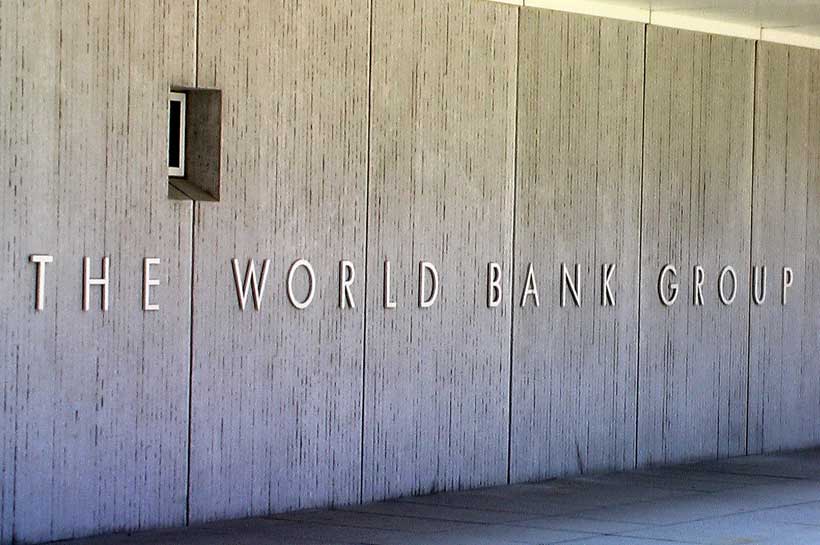 The World Bank today published a guide outlining the processes that financial regulators can use to develop a green taxonomy. The publication Developing a National Green Taxonomy: A World Bank Guide will help regulators in emerging economies who seek to "green" their countries' financial systems.
The lack of clarity about which activities and assets can be defined as green has long posed a barrier to scaling up green finance. A green taxonomy identifies the activities or investments that deliver on environmental objectives, helping drive capital more efficiently toward priority environmentally sustainable projects. The guide can help banks and other financial institutions originate and structure green banking products (e.g., loans, credits, and guarantees). It can also help investors identify opportunities that comply with sustainability criteria for impact investments.
"As a pioneering issuer of green bonds, the World Bank has played a key role in developing sustainable capital markets and facilitating innovative transactions," said Anshula Kant, Managing Director and World Bank Group Chief Financial Officer. "We are delighted to share this guide that financial regulators could use to support their efforts to scale up green finance. We hope that the methodology and recommended approach will benefit emerging markets as they seek pathways to build a more environmentally sustainable future."
Given the diverse needs and contexts of emerging economies, this guide avoids one-size-fits-all definitions and standards. Instead, it presents ways to develop a taxonomy based on the environmental objectives relevant to a country's sustainable development priorities and agenda. A key recommendation is for regulators to provide a technically sound justification for the activities and investments considered green.
This Guide was prepared by the World Bank in response to a request by the Malaysian central bank, Bank Negara Malaysia, to develop a common language on environmental issues by the financial sector and to support decisions related to climate risk in fundraising, lending, and investment activities.
"Bank Negara Malaysia is glad to partner with the World Bank to facilitate global knowledge sharing on green and sustainable finance through the World Bank Group Inclusive Growth and Sustainable Finance Hub in Malaysia," said Datuk Nor Shamsiah Mohd Yunus, Governor of Bank Negara Malaysia. "Central banks and supervisors have an important role to play in scaling up green finance. We hope this guide developed by World Bank experts will encourage central banks and supervisors to develop a taxonomy of activities that will help green the financial system."
The recommended approach is based on the World Bank Group's experience in supporting similar initiatives in several countries, including Colombia, Malaysia, Mongolia, and South Africa. To help countries understand and learn from the varied approaches already being taken, the guide also includes an overview of existing green taxonomies, including those developed by Bangladesh, China, Mongolia, the European Union, and the Climate Bonds Initiative.
How to ensure the poor and vulnerable don't shoulder the cost of the COVID-19 crisis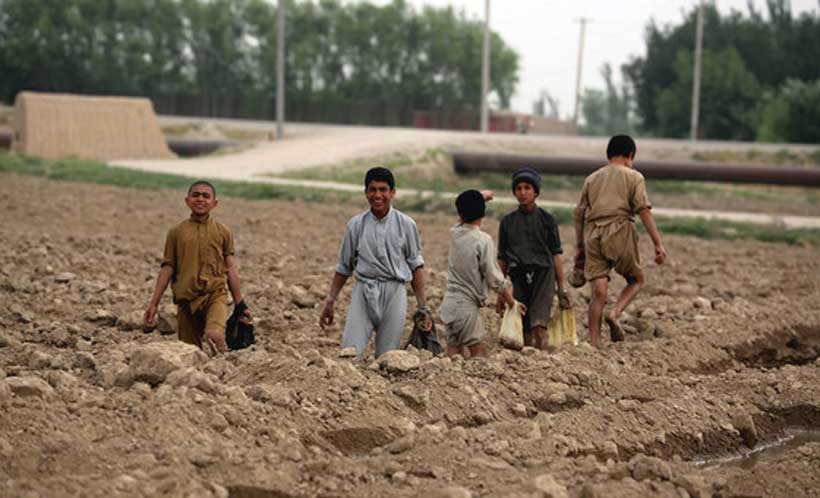 In the wake of the unprecedented COVID-19 crisis, tax systems should be reformed, and tax avoidance and evasion reduced, to ensure an economic recovery in which everyone pays their share, says the International Monetary Fund (IMF).
Taxes pay for many of the things that are fundamental to functioning societies across the world, such as schools, health care, and social services. Money raised through taxation is crucial to ensuring that these services are maintained during the COVID-19 crisis. But, when businesses shut down, and millions lose their jobs, as has happened during the current crisis, tax revenue plummets.
In the short-term, governments have put together stimulus packages, and a wide array of measures to help businesses and citizens get back on their feet. The IMF is tracking these efforts, which range from a $540 billion European Union package, which includes funding to help the hardest-hit states; to a 'cash for work' program in Cambodia; and, in Samoa, a six-month reduction in private utility bills.
Damage control
At the same time, the IMF has made emergency COVID-19 funding available, particularly to those countries with developing economies. The IMF has made some $250 billion available, in the form of financial assistance and debt service relief, to some 77 member countries.
For example, In April, the IMF approved Afghanistan's request for an emergency assistance package of approximately $220 million, to help the country cope with the disruption to trade, which has led to heavy damage to the economy.
Bangladesh, which has been badly hit by plummeting demand for one of its main exports, clothing, received emergency assistance worth some $732 million in May. Also in May, to avoid what the IMF characterized as "immediate and severe economic disruption" resulting from the pandemic, Egypt received a package of more than $2.7 billion, to help alleviate some of the most pressing financing needs, including for spending on health, social protection, and supporting the most impacted sectors and vulnerable groups.
But, in the longer-term, these stop-gap measures will not be enough to fix many of the underlying problems of the global economy, which include growing inequality within countries, and the ability of multinational enterprises to legally minimise corporate taxes.
The progressive approach
Victoria Perry, Deputy Director of the IMF's Fiscal Affairs Department, and an expert on taxation, told UN News that, in planning the post-pandemic recovery, countries should look at dealing with inequality by implementing more progressive tax systems: "this means that the average tax rate rises, along with income. The extent of the tax burden for richer people is for each country to decide, but it is certainly problematic when effective tax rates for better off people are lower than for poorer ones. It is also often the case that better off people, with access to tax advice and more complex financial affairs, can make better use of exceptions or loopholes in the tax system than those who rely only on wages. Closing such options can make for a more equitable system and — depending on the country — can be more important than structural reforms of tax rates."
Before the COVID-19 pandemic, the growing gap between rich and poor was already a cause for concern. Whilst inequality has fallen between countries, with some countries, such as China, making huge strides in raising overall income levels in recent decades, inequality within countries appears to be rising. For Ms. Perry and the IMF, personal income taxes play a leading role, when it comes to determining the progressivity of the tax system.
Ms. Perry adds that another option for some developing countries, which have trouble raising and enforcing a personal income tax, is to look at taxing property: "whilst income is relatively easy to hide, luxury homes are very visible, and a tax-free threshold means that owners of cheaper homes can be exempt or relieved from paying it".
Income inequality differs widely across countries, but studies show that creating a fairer society, is not only about redistributing wealth, but, as Ms. Perry explains, putting in place policies that help people to gain sustainable, decent work: "Globalization has affected all open economies, but countries with effective redistributive tax and benefit systems have been able to avoid sharply rising inequality. However, redistribution on its own is not enough. It has to go hand-in-hand with a host of other measures, such as retraining, and job support". In thinking about equity, then, it is important to look at both sides of the equation—not only taxes, but how the money is spent to improve lives.
Getting to the source of the issue
Some studies have calculated that, in richer countries, some 10 per cent of corporate tax revenue is lost to tax avoidance by multinationals. Developing countries are estimated to lose even more, in proportion to the national incomes.
"Another problem is that the international tax system may shift the tax base away from the 'source' country, says Ms. Perry. "So, if a mining company has its headquarters (residence) in a richer country, but operates mines in a less-developed economy (the source), the source country may not get the lion's share of the tax revenue. When we talk about 'fair and equitable distribution', many observers are talking about ensuring that source countries get a better deal. The current international debate over taxing major digital tech companies, many of which are headquartered in the US, is similar, but the "digital" economy is even harder to address. Even though they're doing business and making money all over the world, where the presence is virtual rather than physical, countries are not allowed to collect tax revenue on the income, under the current system".
"We are going through this huge economic crisis, and countries are having to make major adjustments to their economies. But inequality is also a kind of huge global problem in itself. This is also then an opportunity to change tax systems for the better, to make them fairer and more equitable, and to promote economic activity that is less polluting, less dominated by industry with a large carbon footprint, and more sustainable."
Russia Says Pollution in Arctic Tundra is Not Above Limit
Recent studies of water and soil have shown that the oil pollution level at the Arctic Ambarnaya River, located near the thermal power plant in Norilsk where a massive fuel spill occurred in late May, have not exceed the maximum permissible values, said local authorities in russian Krasnoyarsk region.
"Over 600 water and soil samples were studied. According to the latest data, oil pollution at the mouth of the Ambarnaya River does not exceed threshold limit value. Nevertheless, the work has not been stopped," Yuri Lapshin, the head of the Krasnoyarsk regional government, said during a session in the local parliament on Thursday, adding that now "the key phase in the aftermath of the accident ends."
Earlier in June, scientists linked what happened in the Russian Arctic with global warming.
Much of Siberia had high temperatures this year that were beyond unseasonably warm. From January through May, the average temperature in north-central Siberia has been about 8 degrees Celsius (14 degrees Fahrenheit) above average, according to the climate science non-profit Berkeley Earth.
Siberia is in the Guinness Book of World Records for its extreme temperatures. It's a place where the thermometer has swung 106 degrees Celsius (190 degrees Fahrenheit), from a low of minus 68 degrees Celsius (minus 90 Fahrenheit) to now 38 degrees Celsius (100.4 Fahrenheit).
The increasing temperatures in Siberia have been linked to prolonged wildfires that grow more severe every year, and the thawing of the permafrost is a huge problem because buildings and pipelines are built on them. Thawing permafrost also releases more heat-trapping gas and dries out the soil, which increases wildfires, said Vladimir Romanovsky, who studies permafrost at the University of Alaska Fairbanks.
The warming climate in Siberia will cause permafrost to melt, which may cause the destruction of cities in this region, writes the Swedish newspaper Svenska Dagbladet, citing climatologist Johan Kuylenstierna.
According to climatologists, such hot weather in Siberia is a link in the overall chain and calls for tracking the overall trend. If permafrost begins to melt faster, it will hit the infrastructure hard. The soil will become unstable and it will affect cities and dams (Siberia), he said. Recall earlier, BNN Bloomberg reported that a fuel leak due to damage to a reservoir in Norilsk was caused by melting permafrost in the Arctic region.
It was also claimed that the infrastructure of the region is collapsing in this regard, and the accident is likely to damage permafrost in the region in the long term.