7 Trends Impacting the Retail and Consumer Products Industries Amid a Global Pandemic and Beyond
As of April 2020, eCommerce year-over-year growth was up 68%, surpassing 40% of total retail sales.
Convenience continues to reign supreme as more than half of consumers reported their willingness to spend more to get what they need.
In 2019, 40% of consumers were willing to pay the same or more for private labels; COVID-19 has further accelerated private brand sales.
Consumers have increased spending on hygiene, sustainable products and organic sales in recent months, with income disparity likely to continue to play a key role in the growth of these categories.
Why this matters
Over the last 20 years, attempting to predict the future of retail and consumer products has become a rite of passage for many industry analysts, experts and pundits. Unfortunately, COVID-19, and its far-reaching impact on the industry, has created an unprecedented disruption that hinders the ability to accurately predict what may come next. Deloitte's report, "The future is coming … but still one day at a time," examines a different way to think about the future path of these industries. Through analyzing years' worth of data, the report identifies a framework of four disruptive forces—consumer preferences, technology advancement, economic pressures and market forces—that have given rise to seven trends likely to shape the future of the retail and consumer products industries.
These trends were built based on analysis done by Deloitte's InSightsIQ, which actively monitors and aggregates a diverse set of real-time consumer, macro, marketplace, competitive and economic data sets to better predict how and when brands can win in the marketplace.
Convenience is the new battleground
Prior to COVID-19, consumers made it clear that convenience matters and the new normal has further accelerated this trend. According to the report, more than 50% of consumers report spending more on convenience to get what they need, with "convenience" increasingly being defined by contactless shopping, on-demand fulfillment and inventory availability. As such, there has been a surge in mobile payment usage, delivery app downloads and buy-online-pick-up-in-store (BOPIS) adoption. For many, this acceleration is driven by scarcity of other options, while others have opted for these models because they perceive them to be safer and healthier.
Commoditization and premiumization of products
According to the study, as of April 4, consumer spend across all retail categories has decreased by more than 40%, placing significant strain on short-term operating margins. This trend has increased private brand sales in recent months, with price and supply chain constraints playing a key role in this growth, as well as consumers trading brand preference for brand availability amid stockouts. It remains unclear, however, if consumers will emerge with new preferences or lower brand loyalty than observed prior to COVID-19. Either way, income bifurcation will likely continue to play a critical role in the choices consumers make.
Digital sales grow, but achieving success remains complex
COVID-19 has accelerated digital channel growth in recent months. By mid-April, online orders grew 130% year over year, with meaningful gains in categories where digital commerce penetration had been historically low, such as grocery. Plus, with consumer mobility significantly decreased, desktop share of digital traffic has seen a significant uptick as consumers swap their phones for computers while at home. However, it is still difficult to determine exactly how these trends will manifest in the long term as stay-at-home orders are lifted and stores re-open.
Moreover, the spike in digital orders has had significant fulfillment implications for retailers, with order picking and last-mile delivery adding to the cost and complexity of the exercise. While consumers have demonstrated a willingness to pay for on-demand fulfillment in the short term, it remains to be seen if they will continue to offset the cost of delivery in the future. Overall, while digital growth remains strong, the ability to profitably pursue that growth remains under tremendous—and growing—pressure.
Brick and mortar changing its role
As of 2019, stores still accounted for a staggering 85% of retail sales. Not only that, in certain categories, the numbers of physical stores have even grown in recent years. In fact, COVID-19 further demonstrated the importance of the physical store, with many brands and retailers experiencing significant revenue loss from the temporary closure of stores.
The dramatic shift to e-commerce has also hastened the redefined role of the physical store, and many retailers have reimagined their stores to serve as order fulfilment centers to meet digital demand and drive last-mile execution. But, it is not yet clear whether this acceleration will be sustained by consumers maintaining digital shopping behaviors or the sector will see a normalization to pre-COVID trends as restrictions are lifted and stores reopen.
New business models have a growing impact
COVID-19 also has led to the adoption of nontraditional models in "essential" categories such as food, grocery and pharmacy, while at the same time decelerating short-term growth of new models in "non-essential" categories. Among these non-essential categories is apparel, where, according to the report, consumer spend has seen a decline of more than 70% versus last year.
Past trends also reveal that economic uncertainty often results in changing consumption habits and the emergence of new models. Retailers and consumer products companies continue to expand outside of their traditional revenue models to fast-track growth and meet changing consumer preferences. However, depending on the impact from the pandemic, it is likely that proliferation of new models will continue, but it remains unclear which models will sustain impact in the long run.
Health and sustainability growing priorities (for some)
COVID-19 also has substantially altered consumer spending habits for healthy and sustainable products. Consumers have dramatically increased spending on hygiene (e.g., hand sanitizer, medicines), sustainable products and organic sales, but it is unclear how much of this volume increase was driven by consumer choice versus availability of options amid out-of-stock conditions.
Income disparity also is likely to continue playing a key role in the growth of health and sustainability markets, with low- and middle-income households reporting more job losses than upper income households (50% versus 32%). This outsized economic pressure on the discretionary budgets of low- and middle-income households may further bifurcate health and sustainability spending across income levels.
Consolidation in retail and fragmentation of market share
With the closure of "non-essential" physical retail locations due to COVID-19, consumers shifted spending to select physical and e-commerce retailers that could provide essential goods and meet their convenience needs. While it is unclear who will be the ultimate winner, the impact of COVID-19 could accelerate further retail consolidation, creating an environment where a small set of players emerges stronger at the expense of smaller or independent players.
At the same time, the pandemic has accelerated short-term fragmentation of packaged goods, either as a true signal of consumer demand or a temporary behavior driven by supply chain constraints and stockouts. Looking ahead, economic uncertainty could have longer-term implications on fragmentation, as brands become increasingly challenged to overcome decreased consumer spend and increased operational challenges.
Public Transport Can Bounce Back from COVID-19 with New and Green Technology
Public transport must adapt to a "new normal" in the wake of the coronavirus disease (COVID-19) pandemic and adopt technologies that will render it more green and resilient to future disasters, according to a new report by the Asian Development Bank (ADB).
The report, Guidance Note on COVID-19 and Transport in Asia and the Pacific, details the profound impact of the pandemic on transport, as swift lockdowns forced millions this year to work from home overnight, schools to shift to e-learning, and consumers to flock to online shopping and food delivery.
While public transit may have been previously perceived as a mostly green, efficient, and affordable mode of travel, initial trends in cities that have re-opened have indicated that public transit is still considered to be relatively unsafe and is not bouncing back as quickly as the use of private vehicles, cycling, and walking.
"The two key challenges ahead are addressing capacity on public transport to maintain safe distancing requirements, and how best to regain public confidence to return to public transport," said Bambang Susantono, ADB Vice-President for Knowledge Management and Sustainable Development. "In the short term, more effort is needed to reassure public transport users of safety and demonstrate clean and safe public transport. In the longer term, technological advances, big data, artificial intelligence, digitalization, automation, renewables and electric power can potentially offer fresh innovations to tackle changing needs, giving rise to smarter cities."
While drastic lockdown measures around the world have brought world economies to their knees, satellites have recorded data on how the concentrations of CO2 and air pollutants have fallen drastically, bringing clear blue skies to many cities.
But as cities have reopened, traffic levels have increased. For example, Beijing traffic levels, by early April 2020, exceeded the same period in 2019. If this trend is seen on a wide scale, it could set back decades of effort in promoting sustainable development and more efficient means of urban mobility.
The report says there is a short window of opportunity for cities to promote the adoption of low-carbon alternatives to lock-in the improved air quality conditions gained during the peak of the pandemic lockdown. Public transport can play an important role through more active promotion of clean vehicles, provision of quality travel alternatives in public transport, and a better environment for non-motorized modes such as walking and cycling to enhance overall health and wellbeing.
The confidence of passengers on public transport should be restored through protective measures such as cleaning, thermal scanning, tracking and face covering, the report says. Further study to explore how protective and preventive measures can be stepped up to allow relaxation of safe distancing requirements would help mitigate capacity challenges. A possible future trend may be consolidation of services and rationalization of routes to better serve the emerging travel demand patterns and practices.
As countries enter the "recovery" phase, further preventive and precautionary operating measures and advanced technology should be implemented to enable contactless processes and facilitate an agile response. Demand management measures can facilitate crowd control in public transport systems and airports. As a complementary measure, non-motorized transport capacity could be expanded to absorb spillover demand from public transport.
Since mass public transport is the lifeblood of most economies, government policies and financial support are essential during this period, to enable public transport operators to stay viable and continue to support the movement of passengers and goods in a sustainable way.
For ADB, which committed last year $7 billion to the transport sector, behavioral trends linked to COVID-19 may require a review of the short-term viability of passenger transport and operational performance to meet changing demand for public transit systems. "Regardless of the COVID-19 pandemic it is clear that developing Asia will continue to have a large need for additional transport infrastructure and services," the report concludes. "It would take several years before the projects currently in the pipeline would be operational and much can happen during these years."
Zero emission economy will lead to 15 million new jobs by 2030 in Latin America and Caribbean
In a new groundbreaking study , the Inter-American Development Bank (IDB) and the International Labour Organization (ILO) show that the transition to a net-zero emission economy could create 15 million net new jobs in Latin America and the Caribbean by 2030. To support a sustainable recovery from the COVID-19 pandemic , the region urgently needs to create decent jobs and build a more sustainable and inclusive future.

The report finds that the transition to a net-zero carbon economy would end 7.5 million jobs in fossil fuel electricity, fossil fuel extraction, and animal-based food production. However, these lost jobs are more than compensated for new employment opportunities: 22.5 million jobs are created in agriculture and plant-based food production, renewable electricity, forestry, construction, and manufacturing.

The report is also the first of its kind to highlight how shifting to healthier and more sustainable diets, which reduce meat and dairy consumption while increasing plant-based foods, would create jobs and reduce pressure on the region's unique biodiversity. With this shift, LAC's agri-food sector could expand the creation of 19 million full-time equivalent jobs despite 4.3 million fewer jobs in livestock, poultry, dairy and fishing.

Moreover, the report offers a blueprint on how countries can create decent jobs and transition to net-zero emissions. This includes policies facilitating the reallocation of workers, advance decent work in rural areas, offer new business models, enhance social protection and support to displaced, enterprises, communities and workers.

Social dialogue between the private sector, trade unions, and governments is essential to design long-term strategies to achieve net-zero emissions, which creates jobs, helps to reduce inequality and delivers on the Sustainable Development Goals .
Women Gain Key Economic Benefits from Greater Trade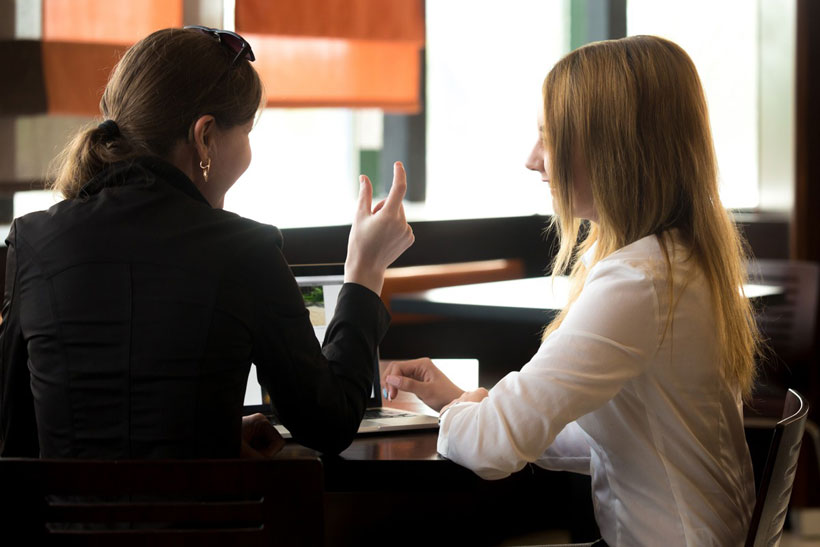 Trade increases women's wages and helps close the wage gap between men and women while creating better jobs for women, a new World Bank Group report concludes. Countries that are open to international trade tend to grow faster, innovate, improve productivity, and provide higher income and more opportunities to their people. Countries that are more open to trade, as measured by the trade-to-GDP ratio, have higher levels of gender equality.
The report, produced in collaboration with the World Trade Organization, marks the first major effort to quantify how women are affected by trade using a new gender-disaggregated dataset. The dataset, developed by the World Bank Group, allows researchers to understand how women are employed, in which industries they work, how much they earn, and whether or not they are involved in global trade. This analysis helps governments see how trade policies can affect women and men differently.
"Over the past 30 years trade has been the engine of poverty reduction. This report shows that, provided the right policies are in place, it can also provide an engine to reduce the gender gap," said World Bank Managing Director Mari Pangestu. "Trade can expand women's role in the economy and decrease disparities with men by giving women more and better employment opportunities. Seizing these opportunities will be even more important in a post-COVID-19 world."
The report, Women and Trade: The Role of Trade in Promoting Women's Equality, offers several key findings. Firms that are part of global value chains (GVCs) employ a greater percentage of women (33 percent) relative to non-GVC firms (24 percent). When countries open themselves to trade, women's share of wages in the manufacturing sector increase by 5.8 percentage points on average. When women are employed in sectors with high exports, they are more likely to be formally employed. Formal employment means better job benefits, training, and job security.
The report also highlights the importance of addressing discrimination against women in trade policy. Although no country overtly imposes tariffs according to gender, implicit biases can amount to "pink tariffs" that put women at an economic disadvantage. The report shows that products specifically consumed by women face a higher tariff burden than men's products. In the textile sector, for instance, tariffs on women's apparel are US$2.77 billion higher than on men's clothing, a consumption gap that grew about 11 percent in real terms between 2006 and 2016. Disparities like this can hurt women consumers all over the world.
Targeted policies can help women maximize the benefits of trade. These include removing trade barriers that impede women's access to international markets and improving women's access to education, financial services, and digital technologies. Governments can design trade facilitation measures that remove gender-specific barriers to trade. These measures could address burdensome customs requirements, limited access to trade finance, and exposure to extortion or physical harassment at borders.