Sadeem International Wins Innovate4Climate Top Prize for 2020
Today during a live virtual contest Innovate4Climate, the World Bank Group's flagship event on climate change, announced Sadeem International as the winner of its second Pitch Hub Competition. Sadeem – focusing on early warning solutions for flash floods in urban environments – beat out over 400 applications from around the world.
This year's challenge focused on climate-smart cities, with innovations required to be at Minimal Viable Product stage, to help cities become low-carbon and/or climate-resilient across a range of sectors: energy, food/agriculture, mobility/transportation, waste/water, fintech. Solutions had to demonstrate potential for climate change mitigation or adaptation, and that they were feasible, with a clear value proposition, implementable and scalable.
The winning startup and four other finalists were chosen after evaluation by 40 expert reviewers and multiple rounds to assess its viability.
"Participating in this competition was a really enriching experience; the level of exposure and networking potential is unique. It is also really refreshing to see that every day there are more and more startups aligning business with climate innovations. We are so happy as a team for getting this prize!", said Esteban Sanchez Canepa, Co-Founder and CTO at Sadeem International. "We have a commitment to keep addressing the urban and climate challenges of our generation".
The winning startup will receive Amazon Web Services credits worth $30,000, with the runner up and third finalist receiving $20,000 and $10,000 respectively. The top three winners will receive invitations to major industry events and training opportunities. All 5 finalists will be part of Innovate4Climate's Startup Incubation Bootcamp Program, designed and facilitated by partner, The Venture City, and will be invited by Innovate4Climate to meet with potential investors and venture capital firms and will have access to Innovate4Climate's 2021 event. Sadeem also won the audience choice category.
"It is really inspiring to see climate-smart innovations and new approaches to addressing climate change for urban communities", said Bernice van Bronkhorst, Global Director, Climate Change, World Bank. "The kinds of inventive solutions we've seen today from this group of entrepreneurs are a great opportunity not only for communities tackling climate change but also for creative entrepreneurs delivering solutions that can work, and the World Bank's Innovate4Climate team is pleased to support their efforts."
This year's competition was held virtually with finalists submitting recorded pitches that were reviewed by the judging panel, followed by a virtual Q&A between judges and competitors. The judging panel comprised Riyong Kim (EIT Climate-KIC), Dr. Tara Shirvani (EBRD), Assaf Wahrhaft (UpWest), Martin Wainstein (Yale OpenLab), Vikram Widge (Climate Policy Initiative).
"All the finalists this year offered innovative solutions to address climate change, with several harnessing state-of-the-art technologies. It was a difficult decision, but it seems appropriate that the winner was the one that can help cities become more pro-actively resilient", said Vikram Widge, Senior Advisor, Climate Finance, Climate Policy Initiative, part of the judging panel.
The Green Deal Industrial Plan: putting Europe's net-zero industry in the lead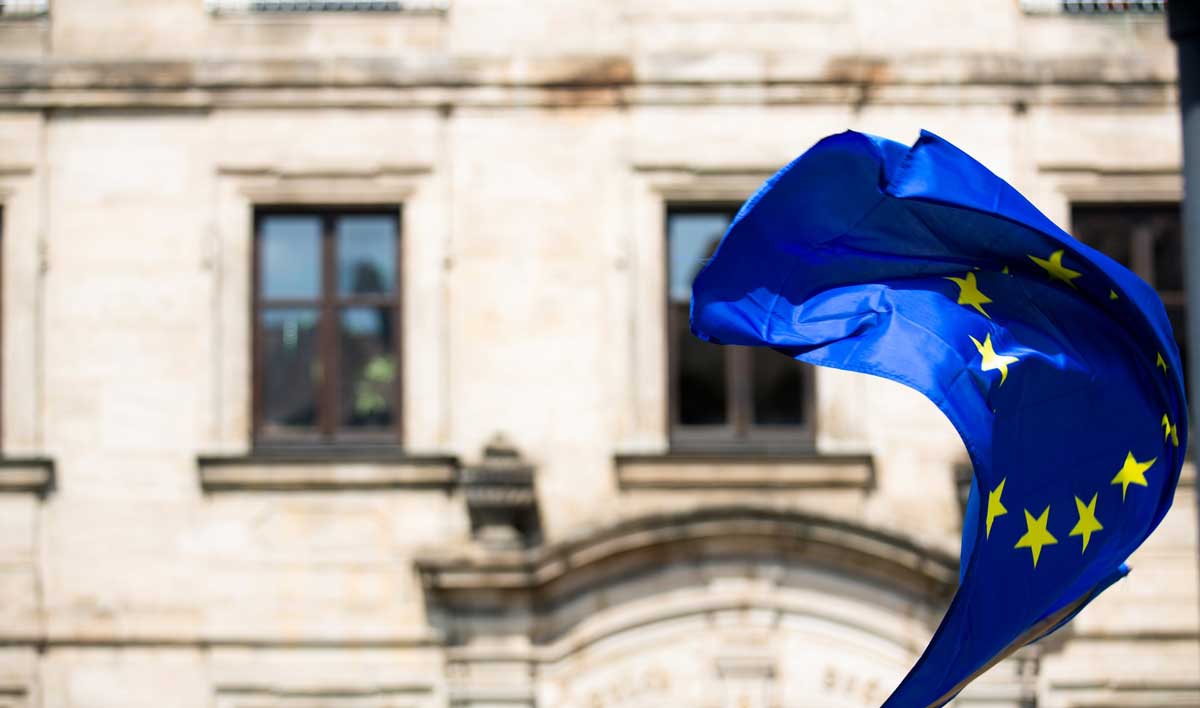 Commission presents a Green Deal Industrial Plan to enhance the competitiveness of Europe's net-zero industry and support the fast transition to climate neutrality. The Plan aims to provide a more supportive environment for the scaling up of the EU's manufacturing capacity for the net-zero technologies and products required to meet Europe's ambitious climate targets.
The Plan builds on previous initiatives and relies on the strengths of the EU Single Market, complementing ongoing efforts under the European Green Deal and REPowerEU. It is based on four pillars: a predictable and simplified regulatory environment, speeding up access to finance, enhancing skills, and open trade for resilient supply chains.
Ursula von der Leyen, President of the European Commission, said: "We have a once in a generation opportunity to show the way with speed, ambition and a sense of purpose to secure the EU's industrial lead in the fast-growing net-zero technology sector. Europe is determined to lead the clean tech revolution. For our companies and people, it means turning skills into quality jobs and innovation into mass production, thanks to a simpler and faster framework. Better access to finance will allow our key clean tech industries to scale up quickly."
A predictable and simplified regulatory environment
The first pillar of the plan is about a simpler regulatory framework.
The Commission will propose a Net-Zero Industry Act to identify goals for net-zero industrial capacity and provide a regulatory framework suited for its quick deployment, ensuring simplified and fast-track permitting, promoting European strategic projects, and developing standards to support the scale-up of technologies across the Single Market.
The framework will be complemented by the Critical Raw Materials Act, to ensure sufficient access to those materials, like rare earths, that are vital for manufacturing key technologies, and the reform of the electricity market design, to make consumers benefit from the lower costs of renewables.
Faster access to funding
The second pillar of the plan will speed up investment and financing for clean tech production in Europe. Public financing, in conjunction with further progress on the European Capital Markets Union, can unlock the huge amounts of private financing required for the green transition. Under competition policy, the Commission aims to guarantee a level playing field within the Single Market while making it easier for the Member States to grant necessary aid to fast-track the green transition. To that end, in order to speed up and simplify aid granting, the Commission will consult Member States on an amended Temporary State aid Crisis and Transition Framework and it will revise the General Block Exemption Regulation in light of the Green Deal, increasing notification thresholds for support for green investments. Among others, this will contribute to further streamline and simplify the approval of IPCEI-related projects.
The Commission will also facilitate the use of existing EU funds for financing clean tech innovation, manufacturing and deployment. The Commission is also exploring avenues to achieve greater common financing at EU level to support investments in manufacturing of net-zero technologies, based on an ongoing investment needs assessment. The Commission will work with Member States in the short term, with a focus on REPowerEU, InvestEU and the Innovation Fund, on a bridging solution to provide fast and targeted support. For the mid-term, the Commission intends to give a structural answer to the investment needs, by proposing a European Sovereignty Fund in the context of the review of the Multi-annual financial framework before summer 2023.
To help Member States' access the REPowerEU funds, the Commission has today adopted new guidance on recovery and resilience plans, explaining the process of modifying existing plans and the modalities for preparing REPowerEU chapters.
Enhancing skills
As between 35% and 40% of all jobs could be affected by the green transition, developing the skills needed for well-paid quality jobs will be a priority for the European Year of Skills, and the third pillar of the plan will focus on it.
To develop the skills for a people centred green transition the Commission will propose to establish Net-Zero Industry Academies to roll out up-skilling and re-skilling programmes in strategic industries. It will also consider how to combine a 'Skills-first' approach, recognising actual skills, with existing approaches based on qualifications, and how to facilitate access of third country nationals to EU labour markets in priority sectors, as well as measures to foster and align public and private funding for skills development.
Open trade for resilient supply chains
The fourth pillar will be about global cooperation and making trade work for the green transition, under the principles of fair competition and open trade, building on the engagements with the EU's partners and the work of the World Trade Organization. To that end, the Commission will continue to develop the EU's network of Free Trade Agreements and other forms of cooperation with partners to support the green transition. It will also explore the creation of a Critical Raw Materials Club, to bring together raw material 'consumers' and resource-rich countries to ensure global security of supply through a competitive and diversified industrial base, and of Clean Tech/Net-Zero Industrial Partnerships.
The Commission will also protect the Single Market from unfair trade in the clean tech sector and will use its instruments to ensure that foreign subsidies do not distort competition in the Single Market, also in the clean-tech sector.
Background
The European Green Deal, presented by the Commission on 11 December 2019, sets the goal of making Europe the first climate-neutral continent by 2050. The European Climate Law enshrines in binding legislation the EU's commitment to climate neutrality and the intermediate target of reducing net greenhouse gas emissions by at least 55% by 2030, compared to 1990 levels.
In the transition to a net-zero economy, Europe's competitiveness will strongly rely on its capacity to develop and manufacture the clean technologies that make this transition possible.
The European Green Deal Industrial Plan was announced by President von der Leyen in her speech at to the World Economic Forum in Davos in January 2023 as the initiative for the EU to sharpen its competitive edge through clean-tech investment and continue leading on the path to climate neutrality. It responds to the invitation by the European Council for the Commission to make proposals by the end of January 2023 to mobilise all relevant national and EU tools and improve framework conditions for investment, with a view to ensuring EU's resilience and competitiveness.
Ghana Begins Receiving Payments for Reducing Carbon Emissions in Forest Landscapes
Ghana has become the second country in Africa after Mozambique to receive payments from a World Bank trust fund for reducing emissions from deforestation and forest degradation, commonly known as REDD+. The World Bank's Forest Carbon Partnership Facility (FCPF) paid Ghana $4,862,280 for reducing 972,456 tons of carbon emissions for the first monitoring period under the program (June to December 2019).
"This payment is the first of four under the country's Emission Reductions Payment Agreement (ERPA) with the World Bank to demonstrate potential for leveraging results based payments for carbon credits," said Pierre Laporte, World Bank Country Director for Ghana, Liberia, and Sierra Leone. "Subject to showing results from actions taken to reduce deforestation, Ghana is eligible to receive up to $50 million for 10 million tons of CO2 emissions reduced by the end of 2024."
These actions are within a six-million-hectare stretch of the West Africa Guinean Forest, where biodiversity and forests are under pressure from cocoa farming and unsustainable harvesting, and small-scale mining. Ghana is one of 15 countries that have signed ERPAs with the World Bank.
"The many years of dialogue, consultations, and negotiations with local communities, traditional authorities, government agencies, private sector, CSOs, and NGOs have paid off," said Samuel A. Jinapor, Minister for Lands and Natural Resources. "This emission reductions payment will further promote confidence in Ghana's REDD+ process for action to reduce deforestation and forest degradation while empowering local community livelihoods. The road to global 1.5 degrees cannot be achieved without healthy standing forests, and Ghana is committed to making it possible."
Ghana is the world's second-largest cocoa producer. Cocoa drives the economy, but it is also one of the main causes of deforestation and forest degradation in the southeast and western regions of the country. Stakeholders are working to help some 140,000 Ghanaian farmers increase cocoa production using climate-smart agro-forestry approaches, rather than slash and burn land-clearing techniques that decimate forests. More sustainable cocoa farming helps avoid expansion of cocoa farms into forest lands and secures more predictable income streams for communities.
Ghana's Cocoa Board is participating in the REDD+ process, as are some of the most important cocoa and chocolate companies in the world, including World Cocoa Foundation members like Mondelēz International, Olam, Touton, and others. Their combined actions are not only helping bring change to the cocoa sector, but they are also helping Ghana meet its national emissions reductions commitments under the Paris Agreement. This level of collaboration is also reflected in the benefit sharing plan underpinning Ghana's' ERPA with the World Bank. Prepared through extensive consultations with local stakeholders and civil society organizations throughout the country, the plan ensures all participating stakeholders are fairly recognized and rewarded for their role in reducing emissions.
Soil and freshwater come under the spotlight in plastics-pollution fight
BY GARETH WILLMER
On a recent stroll to his local supermarket in the southern German town of Bayreuth, Christian Laforsch decided to count how much plastic trash he passed.
'It was 52 pieces on only a normal walk,' said Professor Laforsch, an ecologist at the University of Bayreuth. 'The problem starts indoors before moving outside. If you open your door and look out onto the street, you will see plastics.'
Spotlight shift
Over time, plastic waste is weathered and breaks down into minute fragments – with those measuring less than 5 millimetres in diameter defined as microplastics. Much about their threat to the environment and human health remains unknown.
The lack of knowledge is particularly pronounced when it comes to soils and freshwater, with research to date tending to focus on microplastics in oceans. Yet terrestrial microplastics pollution may be four to 23 times higher than it is in seas.
'We started as researchers in the marine system, then we went on to the freshwater system and terrestrial ecosystems,' said Laforsch.
Interest in microplastics pollution in soils has grown over the past few years.
For example, a quick search on Science Direct for papers in 2018 on the subject brings up just over 150 results compared with around 450 for oceans. But for 2022, the figures are 2 300 to 2 400 for both soils and oceans.
'People who work in environmental sciences found that microplastics are everywhere,' said Dr Nasrollah Sepehrnia, a soil physicist at the University of Aberdeen in the UK.
However, investigating their effects in ecosystems such as soils is challenging.
'Monitoring and tracing such materials is complex, and their fate in soil is not clear,' said Sepehrnia. 'But very likely they find a way to go into our food chain – and may impact our climate and the environment.'
Progress on the research front could help pinpoint ways to reduce microplastics and any effect they have on human health. With the EU recently proposing to limit the use of microplastics in industry and the United Nations calling last month for countries to work towards eliminating plastics pollution, research could also help determine the most important areas for further regulatory action.
Soiled soils
The EU-funded TRAMPAS project that Sepehrnia works on is investigating microplastics pollution in soils. The focus is on the biological, chemical and physical impacts, including the potential effects on pathogens.
The surface or pores of microplastics can create artificial habitats for disease-causing organisms and protect them against harsh external environments, according to Sepehrnia.
'Microplastics in soil could be a good harbour or shelter for other contaminants, potentially increasing the life of pathogens,' he said.
The project will use a new approach to monitor the movement of bacteria, harnessing synthesised DNA to track how organisms are transported through the soil on microplastics and where they end up.
Studying microplastic particles measuring 1.5, 3 and 5 mm, Sepehrnia's team noticed that the smaller the particle, the longer the contaminants such as bacteria appear to stay in soil.
'When we have such information, it helps trace the contaminants' fate,' he said. 'We can then use it to define management practices and regulations.'
Microplastics in soil may even play a role in global warming.
Plastics release greenhouse gases as they break down in soil. In addition, bacteria that hitch a lift on microplastics might contribute to increasing the amount of carbon dioxide released.
On top of this, work by TRAMPAS indicates that changes in the surface of degraded microplastics can make soils hydrophobic and, as a result, harder for water to permeate.
Troubled waters
After microplastics move through the soil or arrive from other sources such as sewage treatment plants and runoff from streets, they often end up in streams and rivers before flowing into the sea.
The EU-funded LimnoPlast project led by Laforsch is focusing on microplastics in freshwater bodies. The team is investigating the sources, impact, removal options and possible policy responses of this invisible invader.
So far, LimnoPlast has discovered that some biodegradable plastics are potentially as harmful as traditional plastics. As a result, analysing the whole mix of constituents in finished plastic products is important, according to Laforsch.
A challenge is that microplastics are a diverse set of contaminants of varying polymer types, sizes and shapes rather than a single material – so it's important to investigate these differences. Knowing more about them will help to inform manufacturing practices and EU regulation of the most harmful microplastics.
'It might be that only some of those properties are responsible for the effects we see,' said Laforsch. 'If we know which properties do most harm, we can be more focused on these when it comes to the design of new polymers.'
Promising possibilities
LimnoPlast is testing a removal method that uses an electric field to isolate microplastic particles in wastewater.
The researchers are also developing new biodegradable polymers made from orange peels.
'It's hard to say when we will be successful in having a new material, but at the moment things look promising,' Laforsch said.
Beyond hoping to lay the ground for an improved European legal framework for microplastics, LimnoPlast is training a new generation of interdisciplinary scientists in the field who have an understanding of the wider societal context of microplastics.
The project brings together experts with backgrounds in environmental, technical and social sciences from 14 research institutions and organisations across Europe – including Denmark, France, Germany, Slovenia and the UK.
'You cannot tackle an environmental issue only by looking the natural-science part,' said Laforsch. 'You have to include social sciences and all the legal aspects.'
Expanding on that idea, he highlighted a need to think in a joined-up way across ecosystems too.
'We should stop talking about it being a problem of the marine or the freshwater or the terrestrial system because it's all interconnected,' Laforsch said.
Research in this article was funded via the EU's Marie Skłodowska-Curie Actions (MSCA). This article was originally published in Horizon, the EU Research and Innovation Magazine.