Sadeem International Wins Innovate4Climate Top Prize for 2020
Today during a live virtual contest Innovate4Climate, the World Bank Group's flagship event on climate change, announced Sadeem International as the winner of its second Pitch Hub Competition. Sadeem – focusing on early warning solutions for flash floods in urban environments – beat out over 400 applications from around the world.
This year's challenge focused on climate-smart cities, with innovations required to be at Minimal Viable Product stage, to help cities become low-carbon and/or climate-resilient across a range of sectors: energy, food/agriculture, mobility/transportation, waste/water, fintech. Solutions had to demonstrate potential for climate change mitigation or adaptation, and that they were feasible, with a clear value proposition, implementable and scalable.
The winning startup and four other finalists were chosen after evaluation by 40 expert reviewers and multiple rounds to assess its viability.
"Participating in this competition was a really enriching experience; the level of exposure and networking potential is unique. It is also really refreshing to see that every day there are more and more startups aligning business with climate innovations. We are so happy as a team for getting this prize!", said Esteban Sanchez Canepa, Co-Founder and CTO at Sadeem International. "We have a commitment to keep addressing the urban and climate challenges of our generation".
The winning startup will receive Amazon Web Services credits worth $30,000, with the runner up and third finalist receiving $20,000 and $10,000 respectively. The top three winners will receive invitations to major industry events and training opportunities. All 5 finalists will be part of Innovate4Climate's Startup Incubation Bootcamp Program, designed and facilitated by partner, The Venture City, and will be invited by Innovate4Climate to meet with potential investors and venture capital firms and will have access to Innovate4Climate's 2021 event. Sadeem also won the audience choice category.
"It is really inspiring to see climate-smart innovations and new approaches to addressing climate change for urban communities", said Bernice van Bronkhorst, Global Director, Climate Change, World Bank. "The kinds of inventive solutions we've seen today from this group of entrepreneurs are a great opportunity not only for communities tackling climate change but also for creative entrepreneurs delivering solutions that can work, and the World Bank's Innovate4Climate team is pleased to support their efforts."
This year's competition was held virtually with finalists submitting recorded pitches that were reviewed by the judging panel, followed by a virtual Q&A between judges and competitors. The judging panel comprised Riyong Kim (EIT Climate-KIC), Dr. Tara Shirvani (EBRD), Assaf Wahrhaft (UpWest), Martin Wainstein (Yale OpenLab), Vikram Widge (Climate Policy Initiative).
"All the finalists this year offered innovative solutions to address climate change, with several harnessing state-of-the-art technologies. It was a difficult decision, but it seems appropriate that the winner was the one that can help cities become more pro-actively resilient", said Vikram Widge, Senior Advisor, Climate Finance, Climate Policy Initiative, part of the judging panel.
Environment contaminated with highly toxic substances, risking the health of nearby communities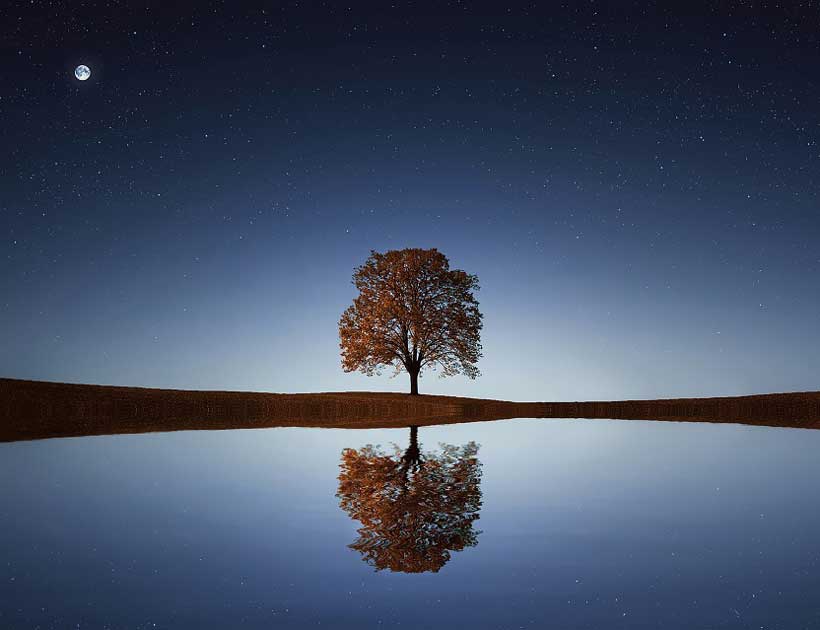 New research published today by Zero Waste Europe (ZWE) about incinerators in three countries – Spain, Czechia, and Lithuania – finds a high level of contamination in the vicinity of incinerators, posing a significant risk to the environment and to the health of people living nearby.

To assess the real impact of waste incineration, the biomonitoring research conducted by ToxicoWatch Foundation for ZWE analysed the presence of persistent organic pollutants (POPs) in the surroundings of incinerators in Valdemingómez (Spain), Pilsen (Czechia, and Kaunas (Lithuania).

The study used bioassays, an analytical method to determine the concentration or potency of a substance by its effect on living animals, plants, living cells, or tissues. This particular study used carefully collected biomarker samples – such as eggs of backyard chickens, pine needles, and mosses – in areas around incinerators.

The research found that:
The majority of eggs analysed exceed the EU action limits for food safety as regulated in the EU Directive 2013/711/EU.
A high percentage of eggs exceed the safe level for consumption. If these eggs were intended for the commercial market, they should have been withdrawn from the market.
The analysis of the vegetation, pine needles, and moses also shows high levels of dioxins in the vicinity of the waste incinerators. This means people living in the vicinity of incinerators could be harmed if they eat vegetables grown in the contaminated soil for consumption.
The research warns of the impacts of the current incineration strategy for human health and highlights the incompatibility of the current incineration heavy strategy with the EU's zero pollution agenda. It also gives a warning signal for contamination of the environment with highly harmful toxic substances for human health and the environment – such as dioxins (PCDD/F), dioxin-like PCBs, PAHs, and PFAS.

Janek Vähk, ZWE's Climate, Energy, and Air Pollution Programme Coordinator, said: "There is an urgent need to assess the real impact of waste incineration on human health and the environment. People living near waste incinerators need to be reassured about their health risks and the safety of such combustion facilities "

Based on the report conclusions, ZWE and the research project group strongly recommend to:
Make biomonitoring research mandatory for all existing incineration projects across Europe.
Mandate continuous measurement of chlorinated and brominated dioxins including under the "other than normal operating conditions" such as start-ups and shut-downs and technical accidents.
Put a moratorium on new waste incineration projects and develop phase-out plans for the existing ones.
Promote and fund circular, healthy, sustainable alternatives to waste incineration.
Read the full "The True Toxic Toll – Biomonitoring of waste incinerator emissions" reports: here
How UNEP is helping education systems go green
The world is facing a three-pronged environmental crisis of climate change, nature and biodiversity loss, and pollution and waste. To turn around the planet's fortunes, the participation of young people will be key, says Sam Barratt, Head of the United Nations Environment Programme (UNEP) Youth, Education and Advocacy Unit.
Ahead of the International Day of Education on 24 January, we spoke to Barratt about the role of young people in reviving the natural world and what UNEP is doing to enlist their support.
Lots of different players are involved in youth education. What is UNEP's mandate?
Sam Barratt (SB): The UN Educational, Scientific and Cultural Organization (UNESCO) is the lead on education in the UN system. But here at UNEP, we work closely with them, focusing on non-formal education and higher education. This mandate allows us to work with major global partners and networks that can reach millions to bring environmental issues into the curriculum of schools, on to university campuses, into massive games, such as Subway Surfers, or even into Scout and Girl Guide badge curricula. It's a huge opportunity to shift norms and reach billions of youth, both inside and outside the classroom.
Collaborating with universities to promote sustainable development seems to be a key aspect of UNEP's education work. Is that right?
SB: Yes, it's huge as universities produce the leaders of tomorrow. Our approach is to see how universities can be Petri dishes to shift the habits of students. In September 2020, UNEP launched The Little Book of Green Nudges in 136 campuses around the world. It's a quick guide composed of 40 nudges to spark sustainable behaviour among students and staff.
In 2021 we launched UNEP's Sustainable University Framework, which seeks to define what it means to be a sustainable university and lays out a pathway to becoming one, and the Global Guidance for Education on Green Jobs. These initiatives are designed to give the higher education community, employers and youth organizations the tools to prepare students to participate in a green transition.
And in October 2021, UNEP worked with Times Higher Education to organize the inaugural Climate Impact Forum at which Times Higher Education launched its new data-led report, The Race to Net Zero. It presented how well higher education institutions across the globe are performing when it comes to reducing their own greenhouse gas emissions and transitioning to net zero. So far 1,086 universities from 68 countries, representing over 10 million students, made commitments to reach net-zero emissions by 2050.
What are you doing to support developing countries?
SB: There are already lots of networks in Europe and North America, but we want to focus on emerging economies. Given this, we've launched the Africa Green University and Youth Education Network hosted by the Hassan II International Centre for Environmental Training in Morocco. The network is growing and now includes 22 universities from eight African countries. With the support of the TERI School of Advanced Studies, we talked to stakeholders who agreed that there is a need to establish an India Green University Network. The plan is for this network to be built up and officially launched in 2022.
Any initiatives specifically on the climate front?
SB: Yes. We've provided early support for initiatives such as Count Us In, a campaign that aims to inspire 1 billion people to take simple, impactful actions which will directly reduce carbon dioxideemissions, accelerate the uptake of climate solutions and challenge leaders to act boldly to deliver global systems change.
Hundreds of millions of young people play video games. How is UNEP working with the video gaming industry to promote environmental awareness?
SB: UNEP facilitates the Playing for the Planet Alliance, which is an initiative in support of the video gaming industry to use their influence, reach, and creativity to address some of the world's biggest environmental challenges. Gaming companies in the alliance have made commitments ranging from integrating green activations in games to reducing their emissions. Since the Playing for the Planet Alliance was launched in 2019, 60 per cent of its members have made a commitment to become net zero or carbon negative by 2030. On top of that, the second annual Green Game Jam welcomed 30 (game) studios with a combined reach of 1 billion players.
UNEP's GEO-6 for Youth report shows how youth have the power to bring about transformative change for the environment. How is UNEP getting youth to help tackle the scourge of single-use plastics?
SB: The Tide Turners Plastic Challenge Badge seeks to support the World Organization of the Scout Movement, the World Associations of Girl Guides and Scouts, Junior Achievement and university students to take action to reduce single-use plastic in their lives. Since February 2019, more than 470,000 young people have started the badge in over 32 countries in Africa, Asia and the Caribbean. Thanks to financial support from the United Kingdom government this work will continue in 2022.
UNEP and partners launched "Earth School" in April 2020 in response to school closures in the wake of the pandemic. In just three weeks, it reached nearly 1 million students. How did you come up with such an idea?
SB: We saw that many pupils, parents and teachers were struggling with COVID-19 so we wanted to try and do something different. Earth School was built with educators and over 40 partners and shows what can happen when a big idea is run by many. It's the biggest online learning initiative in UNEP's history and is available for free on TED-Ed's website.
2021 joins top 7 warmest years on record
Last year joined the list of the seven warmest years on record, the UN weather agency said on Wednesday, and was also the seventh consecutive year when the global temperature has been more than 1°C above pre-industrial levels; edging closer to the limit laid out under the 2015 Paris Agreement on Climate Change.
Although average global temperatures were temporarily cooled by the 2020-2022 La Niña events, 2021 was still one of the seven warmest years on record, according to six leading international datasets consolidated by the World Meteorological Organization (WMO).
Global warming and other long-term climate change trends are expected to continue as a result of record levels of heat-trapping greenhouse gases in the atmosphere, the agency said.
The average global temperature in 2021 was about 1.11 (± 0.13) °C above the pre-industrial era levels. The Paris Agreement calls for all countries to strive towards a limit of 1.5°C of global warming through concerted climate action and realistic Nationally Determined Contributions – the individual country plans that need to become a reality to slow down the rate of heating.
WMO said that it uses six international datasets "to ensure the most comprehensive, authoritative temperature assessment", and the same data are used in its authoritative annual State of the Climate reports.
Since the 1980s, each decade has been warmer than the previous one, said WMO and "this is expected to continue."
The warmest seven years have all been since 2015; the top three being 2016, 2019 and 2020. An exceptionally strong El Niño event occurred in 2016, which contributed to record global average warming.
"Back-to-back La Niña events mean that 2021 warming was relatively less pronounced compared to recent years. Even so, 2021 was still warmer than previous years influenced by La Niña", said WMO Secretary-General, Prof. Petteri Taalas.
Undeniable trend
"The overall long-term warming as a result of greenhouse gas increases, is now far larger than the year-to-year variability in global average temperatures caused by naturally occurring climate drivers".
"The year 2021 will be remembered for a record-shattering temperature of nearly 50°C in Canada, comparable to the values reported in the hot Saharan Desert of Algeria, exceptional rainfall, and deadly flooding in Asia and Europe as well as drought in parts of Africa and South America", the WMO chief added.
"Climate change impacts and weather-related hazards had life-changing and devastating impacts on communities on every single continent", Mr. Taalas underscored.
Others key indicators of global heating include greenhouse gas concentrations, ocean heat content, ocean pH levels (levels of acidity), global mean sea level, glacial mass and the extent of sea ice.
WMO uses datasets – which are based on monthly climatological data from observing sites and ships and buoys in global marine networks – developed and maintained by the US National Oceanic and Atmospheric Administration (NOAA), NASA's Goddard Institute for Space Studies (NASA GISS), the United Kingdom's Met Office Hadley Centre, and the University of East Anglia's Climatic Research Unit (HadCRUT); and the Berkeley Earth group.
WMO also uses reanalysis datasets from the European Centre for Medium Range Weather Forecasts and its Copernicus Climate Change Service, and the Japan Meteorological Agency (JMA).
WMO said that the temperature figures will be incorporated into its final report on the State of the Climate in 2021, which will be issued in April this year.
This will reference all key climate indicators and selected climate impacts, and updates a provisional report issued in October 2021 ahead of the COP26 climate conference in Glasgow, Scotland.