Bangladesh's response to right to education in Covid-19
Covid-19 pandemic, being the 'new normal' we have to live with, has brought to a fruition that we have no other way around but to cope ourselves, and our state apparatus with it. The educational sector is no exception to that as states around the world are in search for a viable solution to deliver education to their students amidst the contagion of corona virus. Thus far, the task has been a tough one, especially for the countries like Bangladesh that lack an infrastructure capable of adopting the new normal.
Right to Education in Bangladesh and its International Obligation
Conjecture based conclusion about Bangladesh's education policy amidst covid-19 is easy to reach. But it takes a deeper look into the matter to make the best judgment of a situation. Bangladesh, with its limited resources, is pragmatically dealing with the Covid-19 crisis. However, based on some misleading headlines, one of the commentators gave a posture that long before easing the lockdown, the Government had already decided to lock the education sector down until September without even considering the probable prospective situations. To rejoin, these remarks flew from a partial consideration of the news that they referred to and raises a doubt as to if they had read the entire news. As far as the news goes, it states very clearly,"Prime Minister Sheikh Hasina today said all educational institutions will remain closed till September if situation caused by the coronavirus outbreak does not improve."
The implications are crystal clear and leave no scope to argue that the decision was made with the assumption that educational institutions are a second priority, or that it would not be re-opened gradually considering the demands of the situation. Moreover, Further news suggests that following the situation, Govt decided to keep the educational institutions closed till august 6.Hence, the posture is a farce on its face, and being based on too tenuous a fact to assume anything, loses its glare at the very first instance.
As far as international obligations are concern, Bangladesh, a state party to the ICESCR, has an obligation to 'respect, protect and fulfil' human rights. The obligation to fulfil requires States, when an individual or group is unable, to realize the right themselves by the available means at their disposal. At the same time, the Constitution of Bangladesh, in its Part II, made ESC rights judicially unenforceable. Said that, it should also be remembered that Bangladesh, being not a signatory to the Optional Protocol to the ICESCR, the instrument that closed the gap between civil and political rights and ESC rights, all that the existence of such an optional protocol means for it is that there is a complementary understanding of such international obligations. Therefore, it could be assumed that the obligations under that treaty are quite soft in comparison to countries which are signatory to that.
Compliance with the right to Education during Covid-19
In deciding if existing educational policies of Bangladesh are in compliance with its international obligations during the Covid-19 time, it should be kept in mind that the measures taken to address Covid-19 are temporary measures and they are not here to stay for eternity. But if the query involves the issue of accessibility, recent history of the development of the education sector in Bangladesh deserves some sole discussions. With regard to the literacy, Bangladesh, being the youngest nation of the South Asia has outdone many of its neighbors with a 73.91% literacy rate. To reckon, the literacy rate jumped from 46.46% to a staggering 74% in just last eleven years, inconsiderate of which, any jumping on to the conclusion that the existing policies are not in compliance to bridge the gap with Bangladesh's international obligations would be as crippling as it could be.
ICESCR puts an unconditional obligation upon states to make primary education compulsory and free to all. The components of this 'right to education' as envisaged by the ICESCR committee consists of accessibility, availability, acceptability and adaptability. It also cues state parties to agree that their education policies shall be directed towards the aims and objectives identified in CRC.As to the questions put as to accessibility, it is submitted that Bangladesh opted to provide education to its primary and secondary level students via a state run television channel. The Government has not assigned any other private TV channels considering that they require extra subscription. Whereas both in the cities and villages all households having a television have access to the state-run television channel. Conversely in many regions of India, the state government chose to broadcast lessons through private network. Bangladesh's initiative to dedicate an entire state-run TV channel for the educational purpose is therefore a thing to brag about.
Wary about the numbers of children benefitting from the pre-recorded broadcast due to unavailability of television is a serious concern for the country to deal with. Getting a complete data about the current situation is quite next to impossible. UNICEF conducted a survey which opines that 50.6% of the household owned a TV set in 2019. Interestingly, an eight years old,2012's survey by UNICEF provides quite the same picture. Now, coming to the Govt's data, According to the Bangladesh Bureau of Statistics, 22.9% of Bangladeshi households would hold a TV in Bangladesh back in 2004. The same percentage got almost doubled and reached to 44.44% in 2014, just in ten years. If we consider this growth rate with the rapid GDP growth rate of Bangladesh, the percentage of households having a television set should be around 70% in 2020, which is a staggering amount considering the unique and complex joint family system of this country. So, due to joint family framework of life, repeated telecast of the broadcast and the pre-recorded lessons being regularly uploaded in a Government initiated YouTube Channel, the percentages of benefitted students would be much higher than the percentages of households having a television set.
During the covid-19 time, providing physical access to education as proposed by many would not be a feasible policy to fit in a country which is best known for its four-figure population density. Even the World Health Organization (WHO) recommended that school closure can reduce the infection rate by 30-50% at the peak of an epidemic, considering which as of 11 June 2020, 129 countries in the world have declared country wide closure of educational institutions. In these circumstances, stretching an ad nauseam debate on the same would only fuel a 'right to life' vs. 'right to education' conflict.
Domestic Enforcement of right to education in Bangladesh & Separation of Power concerns
It cannot be denied as a fact that having compartmentalized the human rights, there is no scope to enforce the ESC rights in Bangladesh. The latest innovative instrument that the judiciary introduced here is 'Negative Enforcement' (vide, 39 CLC (AD) (2017)). On this issue, the Govt is acting completely within its constitutional obligations, for it has not yet interfered into the decision of the non-government schools, private and some public universities to conduct classes.
True that Bangladesh as a country lacks enough resources to judicially enforce ESC rights, but to reiterate, that is what its constitution envisages. Judges being selected are no people's representative to enforce Fundamental Principles of State Policy (FPSP), or to decide which ESC right should be given primacy (vide excerpts of the debate of constitutional assembly of Bangladesh in 69 DLR(AD) (2017) 63). Like most of the modern democracies out there, under its constitutional model, it is upon the legislators to decide on policy matters or policy hierarchy. Judges wielding their pen over legislators with regard to matters like FPSP is nothing but an encroachment of the concept of 'separation of powers', and alien to its existing Constitutional philosophy.
'Less Government expenditure on education' argument is surely a timely one, yet it should also be reminded that allocation to the education in 2019 was the largest allocation ever made to the education sector, and comparatively less expenditure on the education sector is mostly because of the government's aim to fill up the infrastructure deficits accumulated before its coming into power. Still, the argument is cogent enough to deserve a glance of everyone, including the government officials.
Concluding Remarks and Ways Ahead
'Necessity is the mother of invention', and currently, every country is looking for innovations that best suit the unprecedented necessities. Governments are trying to find innovative ways so that education reaches to students in every corner of the country.. The priority is to implement the measures with highest potentials and restrict the system loss to the minimum. But a concrete solution to an evolving situation bears repercussions of its own. In Sierra Leone, during the Ebola outbreak, education programs were broadcast over the radio with listeners able to call in with questions at the end of each session. As per the peculiarity of a society, even an old-fashioned, almost abandoned technology named 'radio' could be a game changer for its cheap price, wide coverage and availability as already used by Kenya during Covid-19 crisis. In addition to the methods in place, Bangladeshi Government may adopt and consider similar policies with high potential and sheer limitations that best suit the interest of the future generations.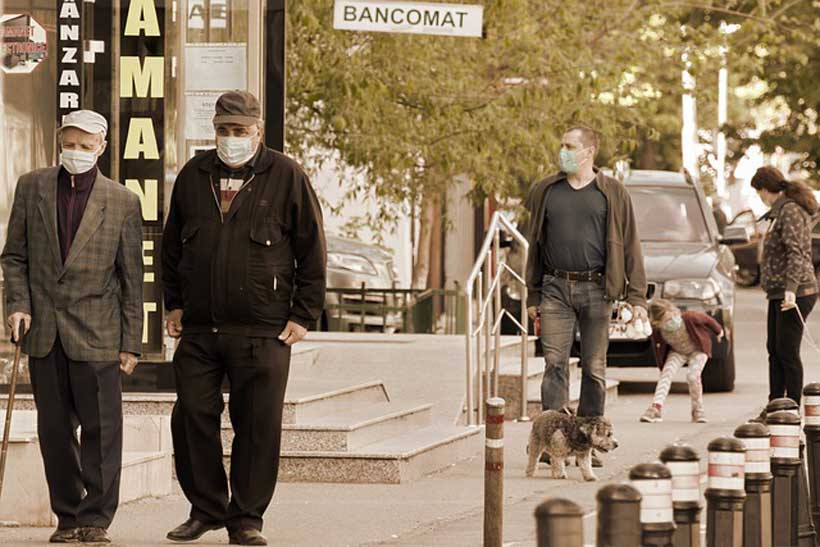 Franklin Roosevelt has rightly put it, 'In politics, nothing happens accidentally. If anything happens, it's palpable that it planned this way'. Numerous features have been defining pre-pandemic world politics over the years. The current situation shows that pandemic will only reinforce largely five global fault lines that have been characterizing the global environment even in the pre-pandemic phase. Form this we can extrapolate the future course of global politics.
The first and the obvious feature is the rising multi-polarity with power being diffused vertically and horizontally between countries and within countries because citizens become more impart by accessible cheaper technologies. Therefore, global power especially economic power continues to be redistributed while the state power also continues to be eroded by the greater influence of non-state actors both good and bad. In today's world, no single power can achieve outcomes on its own. It can only do so in conjunction or with the cooperation of other states. Since the Second World War, this pandemic is the first global crisis in which US leadership has been absent.
Secondly, the resurgence of competition and tensions between the big powers in the global environment have come into sight. US-China confrontation has become the most consequential and geopolitical development, which is going to influence and shape the world in the coming years. It can be seen that an outbreak of trade and tech war during the pre-pandemic will continue in the future. Political tensions are also at a record high. President Donald Trump of the United States has been using hostile rhetoric against China. Because of the severe actions taken by the US, China has reached its limits and started pushing back.
Thirdly, global powers are retreating from multilateralism and a rule-based international system. The renunciation of international agreements and treaties has been witnessed over the months. The irony is that the pandemic demands greater solidarity and cooperation but quite the opposite has happened, where there is an absence of international solidarity and much less collaboration. The USA has renounced a long list of treaties including the Iranian nuclear deal, Paris Agreement on Climate Change, Intermediate Nuclear Force Agreement (INF), and recently the Open Skies agreement. It has also walked out of key multilateral institutions such as the UN Human Rights Council in Geneva and the WHO more recently.
Another feature is the rise of populist leaders who are often described as strongmen. Although it's debatable how much they deserve the description of strong men. Populist leaders act unilaterally with impunity as well as seek to rewrite the rules of game either in the world or their region depending upon their capability to manage. They are mostly disdainful toward international norms. In South Asia, the grimmest example is Prime Minister Narendra Modi who is taking brutal and illegal actions not only in occupied Kashmir but also within India by pursuing communal politics.
Ultimately, there would be an emergence of anti-globalization sentiment due to multiple factors. The UN will be celebrating its 75th anniversary which is going to be a historic moment while American threatens to leave the World Health Organization (WHO) permanently. In this unenviable situation, the UN has been under great strain because its main agency which deals with the health crisis is under attack due to curtailment of funding by Donald Trump. Furthermore, certain leaders of the west are going to reject the existing trading regimes because they cannot compete anymore. The prevailing situation in those countries demands to remake global supply chains and they intend to reduce their dependence on China. Apart from that, plans are considered to move towards setting up local hubs of manufacture and supply.
In a nutshell, there is going to be a reversal of many aspects of globalization. Protectionism, trade wars, and to some extent travel restrictions will be a new reality. Right-wing populist leaders will use the health crisis to reinforce their policy preference for closed borders, strict immigration laws, and the ban on the free movement of labour that has been seen in recent decades. The future course of the most important bilateral relationship of our century which is between China and the United States will have a huge impact on the global economy as well as on the international order and multilateral institutions. Pandemic has further strained the relationship and resulted in trading accusations and allegations from both sides. Summarily, that has been described as the new cold war by many. The question arises whether these two global powers will arrive at modus vivendi or will there be a standoff. This has become a more enduring feature of the global landscape.
To round off the whole debate, the World is possibly at one of the history's most unsettled periods in international relations with the atomization of the international system. This is an uncharted territory which the world has not seen before. For Pakistan, there are going to be strategic, political, and economic implications because it seeks to form good relations with both countries. Pakistan ought to understand that in the long run, its strategic future lies with China rather than the US.
Prime Minister K.P. Oli of Nepal miss the opportunity
In Nepal, Prime Minister K. P. Oli seems to stay in power by disrespecting his party members. He doesn't care about agreement made with his party co-leaders Prachanda regarding power sharing after Oli's 2.5 years reign. He bluntly made a statement that his party members are meeting covertly in hotels of Kathmandu to overthrow him with the assistance of India. This resulted to the seeding of conflict within party allowing Chinese ambassador running door to door for negotiating with party leaders to reconcile. Chinese ambassador to Nepal is engaging with Nepal Communist Party(NCP) leaders to keep K. P Oli in power but India wants to overthrow him. The Prime Minister post in Nepal is now became the platform where two big powers are colliding.
Oli's 2.5 years in office achievement is not satisfactory. The two underperforming arena are Foreign Policy & Economy. In Foreign Policy, Nepal is facing proxy war from the US-China global confrontation heat, India's assertiveness & defensive approach & Chinese greater engagement in Nepal comparing to past. Secondly, Nepal's philosophical confusion whether to continue full liberal capitalism model set by Nepali Congress or follow socialism model based on the ambition of communism. Oli's team is now surrounded by capitalist forcing them to decide in favor of them. By theory, they have to work for pro-poor(because they are communist). Secondly, capitalist lobby and party cadres aspiration smash together—every basic commodities like health, education should be free as said by cadres and capitalist see business in these sectors. Confrontation between party cadres aspiration and capitalist has made economy standstill. COVID-19 impact is bringing Nepal migrant workers back home. No one has plan to resettle them. Dependency with India is very much high. In 2017, Nepal imports from India worth US$6520 million( 64.95% of out of total imports) whereas Chinese exports to Nepal is worth of US$1267 million(12.63% out of total imports in Nepal). These two immediate neighbors exports more than 75% of commodities to Nepal making Nepal highly reliant state.
Oli instead of trimming down this dependency with India—engaged in "nationalist' war. He is unaware about India that his Sudurpaschmin & Karnali province youth has a employment opportunity in India. These provinces has very low HDI comparing with countrywide index. The HDI of Sudurpaschmin is 0.478 and Karnali province is 0.469. Youths of these provinces going to India for work because of very low job prospects on Nepal. This our ground reality. Underestimating this reality, Oli rhetoric on "Indian virus is more lethal than Chinese virus" had damaged the bilateral relationship to very extent. Unfortunately, the impact of such damage wont' have to bear by him but by the youth of Sudurpaschim and Karnali who are working in millions in India because we are clear Post COVID-19 Nepal won't have tremendous job boom in these provinces. So, they are again forced to go back to their work. During their presence in various job stations of India, they may be disrespected and bullied based on the Nepal's PM statement.
Secondly, Oli mishandling of foreign policy of Nepal—–becoming suicidal for Nepal. Nepal had long enjoyed a friendly relationships with almost every powers centers of the world. During the time of the Cold War also, Nepal had managed to deal effectively with both Russia & the US. But this time, Nepal's reactionary foreign policy tactics fuelled by Oli had made our immediate neighbors irritated and had also welcomed the US geostrategic presence in Nepal; knowingly or unknowingly. Each neighbors are having lack of trust in current Nepali government and wants to secure their interest by "overt or covert" operation. Nepal's Non-aligned foreign policy is seriously being challenged by Nepal's unorganized engagement in India-China-US frontiers. We are now came across crossroads—We are dependent on India for food, Close to China for political backup & supporting communist regime and more closer to the US for financial support. This will bring us to nowhere. India and China has sense of Competition & Collaboration(2C), US-China has a global confrontation on many sense. Nepal's closeness to India is not liked by mass public in Nepal. Nepal's communist party ally with China is not liked by India & the US. This is where the current ball is trapped. Nepal is in complete dilemma. The Belt & Road Initiative; the signature grand strategy of China & Indo Pacific Strategy(IPS) of the US are both ideologically confronts with each other. And, Nepal wants take advantage of these two based on the fragile diplomatic capacity that Nepal has.
Inside home politics, Oli has managed to concentrate power within him. The three powerful departments are: National Investigation Department, Department of Revenue Investigation & Department of Money Laundering Investigation have brought under the Prime Minister's office. This meaning, Intelligence department for "covert or overt" operation for his rivals and the remaining two "money" related department for "cleaning up" the money from offshore and freeing up the corruption charges for his loyal. This is dangerous. His path put us on doubt whether he wants to become new "dictator" for Nepal. Secondly, his jokes are not working anymore on public like that of pre-election period. Everyone is irritated. Oli crack jokes even in parliament at a time when country is hard hit by COVID-19. He suggest public to have turmeric powder as a solution to COVID-19 cure—which is a laughable matter for everyone. Unfortunately, this is not proven scientifically. Next to it, Oli is critically ill. He recently had a second Kidney transplant. How to become assure such critically ill person with the support of medicines can perform best for the country? He is even "misusing" president of Nepal to take decision in favor of himself. In recent time, President quickly approved the prorogation of the session of the parliament sent by the cabinet. This is a thinkable matter. How can institution like "President" can decide instantly without analyzing its constitutional & political challenges of the recommendation sent by the cabinet. Oli is hardly a school pass out leader and always vocal to "defame" intellectuals of Nepal. Nepali intellectuals irrespective of independent or democrats values are fade up Oli words. So, no use of criticizing such move of cabinet.
When his party members started to dethrone him for the first time; he had used "nationalism" card to put Limpiyadhura, Kalapani & Lipulekh area— encroached land by India on Nepal's official map resulting public applaud. But critics know this is a tactics to remain in power. When he came to power with full majority—he has everything: Two-third majority, massive opposition support and enormous public trust on him but he failed like those other governments made within 30 years span of Nepal's democratic life since 1990. He seriously missed the opportunity. This resulted to the Nepal's prosperity again in deadlock phase.
The haunting Karo-Kari culture in Pakistan's Sindh province
In the desolated land of district Ghotki in Pakistan's Sindh province, which is comprising of sand dunes, barren fields and mounds of many destroyed settlements of yesteryears/past, hundreds of unfortunate women are buried who have been killed by any male member of their families in the name of honor. Tattered clothes and footwear of women, scattered human bones everywhere and a deep silence state that there are so many tragic untold stories of women who are killed for being Karis (dishonored) have been associated with this no man's land. It is locally known as 'The valley of witches' so that people can be restricted from coming here and knowing the truth.
A local namely Rasool Bux tells an incident which happened to him a long ago here, 'During my childhood, I once was passing through this place and saw that a flock of wild dogs was eating something mercilessly. I first thought that it could be a dead animal but when I saw the clothes on the dead body came to know that it's a woman who might be buried by someone here and dogs had dig out the dead body. The blood curdling scene had made me seriously ill and for many days I was not in position to eat, talk or even walk. My parents thought that I had seen a witch but that was a woman's dead body.'
Besides this valley of witches, in Deh Pooh's Mehar Shah graveyard, a large number of Karis (women killed in the name honor) are buried in a separate corner and an aged woman has been performing here the duty of Mujawari (care taker) for years. She daily comes early in the morning, fills water in water pitchers, cleans graves/graveyard with broom and goes back to her home before sunset. She says 'My only loving daughter was declared as Kari and killed by her husband and father in law. She is buried here in that corner (she pointed her finger toward south-west corner) since that day I have been coming here to meet and take care of my unfortunate daughter. This is the last hope behind my existence.'
Next to it is Fatu Shaheed graveyard which is situated 7 kilometers away in south from Reti Railway Station. In Deh Derawaro, Gharho Pir and Pir Mehboob graveyards are also notorious as they all have separate corners for Karis. From the walking distance of the Kun Waro Qabarustan in Deh Pooh, hundreds of Karis are buried on a desolated sand dune. Once, a Hindu priest (Bhopa) was also caught red handed from here who was trying to carry a bagfilled with human bones. He also affirmed that this was his second effort of the same type and he had dig out hundreds of graves of women for using their bones in black magic.
At some distance from this point, in Deh Chacharki's Lundi Wara Luk area many Karis are buried which also include those educated mother and daughter, who revolted against the unfairness of their male family members on a property matter and were cruelly tortured and finally killed by their own male blood relatives after declaring them as Karis. According to a local who was the eyewitness of the incident 'They first shackled the hands of both women in a jeep, dragged them from home to here at this spot and then buried them without any funeral services.'
Hundreds of women are killed in the name of honor in Sindh province every year and shockingly there happens no registration of FIR (First Information Report) by the Police against the killers because the police couldn't find any clue and witness about murderers or even the whereabouts of dead bodies. Most of the cases remain unreported so the majority of the culprits remain safe. There is also involvement and pressure of local feudal lords (locally called Wadheras/Sardars in Sindhi language) in continuation of this negative social custom which have destroyed thousands of households in the province.
In a Karo-Kari case, mostly women suffer and men remain safe from being murdered. This happens because often the intensions behind declaring a couple, Karo happen to be financial and property related matters. Nobody takes any further efforts to prove those allegations 'false' because there happens no hearing or following of case after the murder of a Kari woman.
The height of our social backwardness can be measured from this Sindhi language phrase 'Wadhi ya Kadhi' means 'slaughter or kick out' which is considered as a powerful reply of a man when he finds that his woman has done anything wrong or betrayed him in a relationship. Kicking a woman out means giving her divorce which does not occur in most of the cases of Karo-Kari. Arranging a Jirga is the second and last part of this deplorable practice in which alleged man is pressurized to pay for the unproven guilt.
The women who get divorce from their men are handed over to relative Sardar's palace for serving but in most of the cases they are sold by the local Sardars and powerful landlords and those who don't get any buyer keep bearing the brunt for rest of their lives. According to a retired servant of a Sardar in upper Sindh(who requests to remain anonymous) his master/Sardar had sold around 2 dozen such women for approximately 5,000,000during his tenure of performing duties at his palace.
This is also a fact that for killing alleged Kari women, services of masters in this business are obtained. There are many such expert killers involved in honor killings in Sindh's Ghotki, Jacobabad and Kashmore districts who have killed more than 10 women in Karo-Kari. A local tells 'My uncle was famous in the area as an expert of honor killings as he alone killed more than 25 women throughout his nearly 100 years' life. People came to him for such matters and he used to do that very easily for a little amount of money.'
Now since the state has been taking some action against such unlawful killings of deprived women and pressure of non-governmental agencies working to defend women's rights starting to build up, the murderers have become adroit/clever and changed the modus-operandi of such killings. They now, first trace the desolated place and then kill the Kari women by expunging all the identities of the deceased. There is also another technique being used nowadays that is tying a stone to the neck of dead body and throw it in river/water body.
There is still a need that the awakened minds of the society must kick off an effective and decisive campaign against such social culprits in order to save the daughters of the Eve from the wildest humans of the social order because it's the only way out to change the muted mindset of this society.