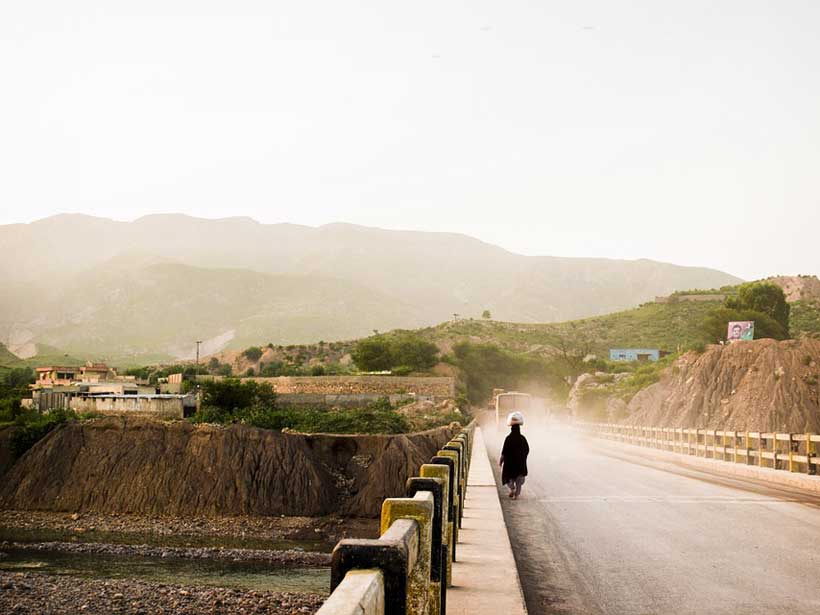 Once again, centralist forces are back and demanding revision of 18th amendment. They consider it hindrance and major roadblock in carrying central government affairs. Behind the scene, it is wholly a different story which time and again rise and demands for reconsidering the constitutional amendment. Recently, ministers from central government expressed reservation that due to 18th amendment central government is helpless to tackle the corona virus pandemic. As per their concerns, health, education, and other department work under provincial government after 18th amendment. So, Centre is impotent to take any action on its part. Responding to the revision rhetoric, opposition condemned the move and called it deadly to the essence of federation.
Theoretically, devolution of power is essential and constitutionally mandatory in federal state. It develops confidence and trust among diverse ethnic groups who are part and parcel of state. Deviating from it results in erosion of trust and create contempt among center and provinces. It is highly required, being a part of federal state, to accommodate diversity of language, color, caste, and creed. Also, state is obliged to protect minority; ethnic and religious groups.
Accordingly, Lahore resolution of 1940 articulates to establish state, consisting of an autonomous units, also having equal opportunities and protection to minorities inside it. On the other, freedom movement and All India Muslim League (AIML) championed on the basis of creation of federal state and autonomous provinces. On contrary, Congress party supported unitary state in India. But this congress project of unitary state proved failure because subcontinent consisted of diverse communities, races, languages, religion, and so on. As a result, two independent state emerged based on their own values and ideologies.
Comparatively, Bhutan, Bangladesh and the Maldives are unitary state. Except, Bangladesh, other two are small island nations with very small population. Bangladesh on the other, territorially small country, but has a large population. Its 98 percent population is ethnically Bangali. However, 90 percent of it is Muslim as per their faith. This is the reason, Bangladesh is a unitary state. As, it is not facing an issue of diverse ethic and religious groups in the country. So, it suits the demography of above states to work under unitary form of government.
Sri Lanka was a unitary state till 1987. There is no Senate which represent the diverse groups on equal basis. As a result, Tamil Tigers uprising foment in it, causing widespread death and political turmoil in country. Later, state suppressed the Tamils, and regain the occupied territory. But, still there is no equal representation to different groups in state of Srilanka. Moreover, Afghanistan is not an exception, it is under the horror of war since 40 years. So, it lacks a proper constitutional machinery which ensures autonomy and equality to different ethnic groups in it.
On account of this, 18th amendment restored the exact nature of the 1973 constitution. Previously, it was made dysfunctional as per federal form of governance, by subsequent military intervention in the country. Which centralized the power at federal level, and made provinces to suffer the inequality and misappropriation at the hands of central government. So, 18th amendment as well as establishment of 7th National Finance commission award was a true reflection of real federal state. Both these development conceded provinces maximum autonomy in legislation, execution, and in matter of finance as well as revenue collection and distribution. The recent attack on the above two, reminiscent of centralist frustration toward provinces autonomy which they acquire after the 18th amendment.
Undoubtedly, period from 2007 to 2018 foresaw an evolution of democracy and federation as well. This time period experienced safe transition of one political government to the other, and provided an equal opportunity to opposition, media, judiciary, and other opinion makers to criticize wrong policies of then governments. Besides it, Imran Khan led PTI government at the very outset favored and call for greater autonomy to provinces. But, gradually the winds are turning in opposite direction. The case in point is recent attack on amendment by one of the influential federal minster.
It must be understood that strengthening of 18th amendment and facilitation of 10TH NFC award to provinces is in broader interest of state. Both will embolden it rather than make it enfeeble. Pakistan is not a unitary state. Neither it is like Bangladesh where 98 percent population belong to a single ethnic group. Again it is also not Maldives or Bhutan which are small and island countries. Ours is a country- 5th largest as per population in the world, and 33rd largest in land area. Ethnically, Pakistan is very much diverse consisting of Punjabis(40.20 pc), Pashtuns ( 19.80 pc), Sindhis( 14.1 pc),Seraikis (10.53 pc), Muhajirs (7.57 pc), Balochs( 3.57 pc), and others (4.66 pc). These diverse ethnic groups as well as distinct religious groups are well accommodated when they are conceded maximum autonomy as per 1973 constitution.
Federation works extremely efficient when it enjoys confidence and trust of diversity. Absence of trust erode the potential of state to work in smooth way. On the other, resentment and intolerant political culture becomes the order of day in such conditions. So, in the larger interest of unity in time of health crisis, it is sensible to let political differences aside. Besides, manufacturing political unity and tolerance within political ranks is highly required to get rid of global pandemic.
Briefly, there is a greater need to understand that centralization is inimical to federation. It can foment politics of regionalism and ethnocentrism. In more accurate way, it can create disdain and mistrust among hoi polis for state. Therefore, devolution of power while living in federal state works as trust among center and provinces.
Indian Republic Day: A Black Day for Kashmiris
India celebrates 'Republic Day' on January 26th every year to commemorate the day when the Constitution of India came into effect, replacing the Government of India Act 1935, and making India a republic. However, it is observed as a 'black day' in Indian Illegally Occupied Jammu & Kashmir (IIOJK) because it marks the day when the Indian government stripped the region of its autonomous status and imposed direct rule from New Delhi. Kashmir has been a contentious issue between India and Pakistan since the two countries gained independence in 1947. The people of Jammu and Kashmir were promised a high degree of autonomy under Article 370 of the Indian Constitution, which was in effect until August 2019, when the Indian government revoked it. This autonomy included the right to a separate constitution, a separate flag, and laws that were distinct from the rest of India. However, in practice, the Indian government has been involved in suppressing the political and basic rights of the people of Jammu & Kashmir and denying them their right to self-determination.
The special status granted to Jammu and Kashmir under Article 370 of the Indian Constitution, which was revoked by the Indian government in 2019, had given the region a high degree of autonomy and protected its distinct identity. The revocation of this special status has led to widespread protests and resentment among the people of the region, who see it as an infringement on their rights and an attempt by the Indian government to suppress their political and cultural identity and right of self-determination.
The Indian government's handling of the situation in Jammu and Kashmir has also been criticized by international human rights organizations, who in their recent reports have highlighted how the Indian government has been involved in human rights violations of the people of Kashmir, through the use of excessive force, arbitrary arrests, and censorship of the media. International Human Rights Law forbids the unjustified deprivation of life. The right to life is embodied in Article 3 of the Universal Declaration of Human Rights, which is being flagrantly violated in Kashmiri. India has signed the International Covenant on Civil and Political Rights as well (ICCPR). Which hasn't prevented it from abusing the law, though.
When the Indian government removed Indian Occupied Kashmir's special status and sent thousands more troops to the area, the situation for the locals of Kashmir became much tougher. Additionally, India reverted to age-old slavery techniques by enforcing a curfew on the helpless population, cutting off the internet and telecommunications, and detaining political figures, leaving 1.47 billion people cut off from the outside world, devoid of fundamental human rights, and living in dread. Since the repeal of Article 370 and the ensuing curfew, there have been reports of nighttime raids in which youngsters have been kidnapped and tortured, as well as of women being harassed. Intentionally violating both international humanitarian law and human rights law, the Indian military has intentionally dismembered, injured, and several times murdered people during this forceful conquest. The Kashmiri diaspora in the UK and Europe observe "Black Day" on January 26th each year to protest the Indian government's illegal actions in Jammu& Kashmir. This day marks the anniversary of the Indian Constitution coming into effect in 1950, which provides a pretext for the formalization of Indian control over Kashmir, a region that has been the subject of ongoing conflict and human rights abuses. The diaspora uses this day to raise awareness about human rights abuses and the ongoing conflict in the region, and to call for self-determination for the people of Kashmir. They also call on the international community to break the status quo imposed by the fascist Indian government. For instance, the president of Tehreek-e-Kashmir UK president claimed that "the people of Kashmir have challenged India to take out the forces (one million) from the valley and then celebrate the republic day". Jammu & Kashmir salvation movement president Altaf Ahmed also call the UN for intervention to protect the rights of Kashmiris.
India has long claimed to be the world's largest democracy and a champion of human rights. However, it has a long history of human rights abuses and political suppression in the region of Kashmir. Despite India's claims of being the world's largest democratic state, it has been involved use of excessive force against peaceful protesters, the imposition of strict curfews and internet shutdowns, and the detention of political leaders and activists in the Kashmir region. The Indian government has also been criticized for its heavy-handed tactics in dealing with the insurgency in the region, which has resulted in widespread human rights abuses, including extrajudicial killings, torture, and enforced disappearances. The Indian government has also failed to provide the people of Kashmir with basic democratic rights, such as freedom of speech, freedom of the press, and the right to self-determination.
It is certainly true that the Indian government's actions in the region of Kashmir have been widely criticized for human rights abuses and the suppression of political dissent. The deployment of a large number of security forces in the region, along with heavy-handed tactics, have resulted in widespread human rights abuses and a lack of protection for the people of Kashmir. This is in contrast to the protection of basic human and democratic rights, which are supposed to be guaranteed to all citizens of India by the Constitution. How a democratic state can be the largest human rights violator? A self-proclaimed secular state which does not give the rights of minorities cannot be a democratic republic state.
The situation in Kashmir raises questions about the Indian government's commitment to protecting the rights of all of its citizens, regardless of ethnicity or religion. A democratic state should ensure that all citizens are protected and treated fairly under the law, but the actions of the Indian government in Kashmir suggest that this is not always the case. Similarly, a self-proclaimed secular state like India should ensure that all religious groups are treated fairly, but the Indian government has been criticized for its treatment of minority groups in the country, particularly the Muslim population of Kashmir.
A Brief History of British Imperialism in India
The British Empire
The British Empire or Kingdom was an imperial entity that changed the global order in every way imaginable. The Kingdom of Great Britain was conceived in 1707 when Scotland and Wales joined England under the sovereignty of the Crown. Having ruled for three centuries, its imperialist tendencies had started to show quite early in the 17th century when Britain lay claim to its very first colony in Jamestown, Virginia. Imperial tendencies refer to the aggressive and expansionist ideology that had been donned by the Empire. British imperialism refers to the attempts and following successes of Britain in expanding its power territorially. It did this by infiltrating various regions of the world and forming colonies; though the colonies were self-managed for the most part, they were answerable to the monarchy and were exploited thoroughly without any compensation. Their foreign policy was to self-portray as traders and travelers and then obtain regional control over time. It was a global phenomenon, and it was majorly aided by England's foray into maritime expansion. Shipping routes were new and undiscovered which led to new lands ripe for exploration and exploitation. There was also a certain rush within the Empire to expand due to the competitive nature of the international system at that time. It was a challenging race for control between England, Spain, France, and Holland.
The colonized regions of the world include North America, Australia, West Indies, New Zealand, Asia (Pakistan, India, Bangladesh, Sri Lanka, Hong Kong), Africa (Ghana, Nigeria, Kenya), and more. Around sixty-five current nation-states gained independence from the Empire. However, Britain left behind deep scars within the system that are detrimental to progress to this day.
Geopolitical
The British monarchy played a dominant role in one of the world's greatest tragedies – The Transatlantic Slave Trade which lasted from about the 16th century to the 19th century. It altered the geopolitical dimensions of the world through massive population displacements. Even though later on it called for the Abolition (1833) and Emancipation of slavery and slaves – it had been a decisive enough move to alter world history.
Economic
The formation of colonies was for both political and economic power. They were sources of power with a combined manpower of over 450 million people. The colonies presented as pure profit as the natives and slates weren't given adequate fiscal compensation. Working for pennies on the dollar, the indigenous populations were forced to work in less than favorable working conditions for long taxing hours. The major trade from colonies consisted of sugar, spices, silk, cotton, salt, silver, gold, ivory, tobacco, tea, and more. Many of these such as mining metals and extracting sugar are incredibly labor-intensive works.
The empire used various tactics to carve out strongholds in their regions of choice. The establishment of trading companies – Hudson Bay Company and East India Company, and Strait Settlements.
Socio-cultural
The Britishers have been responsible for most of the socio-cultural divide in the Subcontinent. Before their arrival in 1600s, the region was flourishing under the Mughal Rule with various castes and religions coexisting peacefully. Once the Empire came into control, they sowed seeds of discord amongst the masses along racial and religious lines. The promotion of white supremacy and the English language enveloped the people in a sense of inferiority that still rears its head to this day. The Muslim-Hindu divide became more pronounced after the War of Independence in 1857.
Indian Subcontinent
Formation of the East India Company
In the last months of the year 1600, a group of London-based traders asked for a royal charter – a document that essentially brings legal recognition to organizations and declarations and is granted by the monarch of the time, in order to expand their trade to the East Indies via new naval routes. They wanted to set up a new organization called The East India Company in the Indian subcontinent due to its massive potential. The request was granted by Queen Elizabeth I and the merchants set out, headed by James Lancaster. Once they reached it, they had to first request permission to establish their company. Sir Thomas Roe was sent forward to conduct negotiations with Mughal Emperor Jahangir who was eventually won over by the British charm. Finally, the company set up shop in Surat in the first decade of the 17th century.
Entrance into Politics
The initial interest of the Britishers was indeed purely economic and the company was working independently of the Kingdom. However, soon it became a full-blown empire of sorts with its own armed forces and land. They became responsible for almost half the goods being exported out of India. Their trade included spices, silk, cotton, dye, ammunition, glass, clay-made goods, opium, and tea. Their control over the remaining pillars of the state – Military and Politics, was initiated by General Robert Clive. Clive was a member of the EIC who joined the company army and led it to victory against Siraj-ud-Daulah – The Nawab of Bengal, in the Battle of Plassey in 1757. As he replaced the Nawab as the new governor of Bengal, it marked the start of British incursion into Indian politics. As another century passed and as India became more valuable to England, the Crown took over ruling in 1857 after the War of Independence, eventually dissolving East India Company in 1874.
British Raj
The British rule, as known in India – British Raj, was significantly more parasitic than the East India Company was with its ventures. It managed to destroy systems that had been thriving for centuries.
Disregarding Traditional Ways
British economy brought with it a complete disregard for cultural sentimentality and practices. They were in a global race for capital and territory, something which was not compatible with the traditional practices of the Indian people. They were made to abandon their ancestral teachings and ways of craftsmanship to fall in line with the mechanized ways of the British economy. Cheaper machine-made products replaced handmade goods. Those who could not work for hours in factories or toil away on the fields were suddenly out of jobs. There was a massive decline in employment in the vulnerable sectors of society – women, the elderly, and disabled communities.
Economic Policies
Forced labor and poor pay weren't the only means through which British imperialism was ripping Indian society into shreds. There was a hefty price to pay because of their economic policies introduced in 1813, the repercussions of which can still be felt in modern times. The infamous policy of 'One Way Free Trade' which was introduced in 1813 set forth a precedent for British trade. According to it, British exports into India were not taxed, nor were they met with any tariffs, while Indian exports were taxed heavily. India was drained. It meant that Britain was working with a pure profit off of Indian resources and labor while actively suppressing any nationalized economy of the subcontinent.
Class Divide
England was front and center in creating and cementing a class divide within India. White supremacy was prevalent and with it came a heavy dose of linguistic racism. English was the primary mode of trade and communication in the upper echelons. The English Education Act was passed in 1835 which got funds reallocated for restructuring educational institutions for the sole purpose of making English the language of instruction and discussion.
Famines
Once World War II was initiated in 1939, Britain was up against Axis Powers – Germany, Italy, and Japan. Although it had the support of other Allied powers, still the cost was too high for Britain to bear due to its resources being spread out amongst the colonies all over the world. It directed the cash flows to the war efforts leading to massive famines in India. Overall, during its imperial rule, the Crown contributed to no less than 12 famines in India spanning from the years 1769-1944. The most atrocious one was The Bengal Famine. Lasting for little over a year, this famine set India back decades as it slaughtered millions and led to an internal economic collapse as well, sending many tumbling below the poverty line. The money that could have preserved the masses was instead used to fund arms and ammunition.
The Disintegration of Hindu-Muslim Relations
The British and their colonial legacy are responsible for the religious disharmony that is seen in modern-day India. The Britishers borrowed the divide-and-rule philosophy from Julius Caesar and used it to segregate the communities of India. The Sepoy Mutiny saw a religious fracture in the social fabric of the subcontinent which isolated both Hindus and Muslims – a previously co-habiting community into separate metaphorical corners. It eventually led to the Muslims forming an in-group mentality due to the common suffering. This 'Us vs Them' approach led to the 1947 partition and is still visible in modern-day India keeping the socio-religious conflict alive.
Conclusion
Much of the western world and most of Britain especially is built upon the backs of colonial labor. Their infrastructure, factories, and entire social standing are built because of the free and forced labor of the former colonies. Excess taxation and plunder are the only reasons why Britain survived the industrialization of the world and managed to maintain its position at the top.
Hindutva has overshadowed Indian Republic Ideology
India observes Republic Day on January 26 each year to honor the 1950 Constitution of India, which succeeded the Government of India Act (1935) as the country's governing law. Following decolonization, India's new constitution was secular, emphasizing a reasonable separation of religion and state matters rather than strict demarcation as in many Western democracies. However, the political victory of the Hindu nationalist Bharatiya Janata Party in the late 1990s and past six years of Moodi's victory, deduced an obvious Hindu interpretation of democracy that differs from the existential western form of democracy. Religious content has increased in India's electoral environment (BJP). The post-colonial era has conveyed an alternative nationalism, one that is founded not on secular ideas but rather on the idea that Hindu culture and Indian culture are inseparable. Moodi is ready to transform India into a contemporary Hindu version of controlled democracy through his widespread advocacy of Hindutva ideology.
The secularism of the Indian Republic has always been opposed by the Hindutva movement. A significant portion of Muslims were persuaded to remain in India instead of migrating to the newly founded Islamic state of Pakistan because, at the time, independent India proclaimed itself a secular state, offering freedom to all minority groups as well as citizens' fundamental rights. All those who supported secularism were perished tragically due to the brutality of the rising Hindu extremism. Even Mahatma Gandhi, the most influential Hindu leader, was assassinated by the RSS because of his secular vision. Since then, Hindutva has become the core of every right-wing political group in India, including the RSS, Shiv Sena, Hindu Mahasbha, and BJP, led by Narendra Modi.
Since many years, termite fascism—which rejects equality—has been encroaching on India in the form of Hindutva. Apparently, in present day India, the Hindu Rashtra is theoretically opposed to caste discrimination against political Hindus. Modi's ordinary beginning and ascension to authority offer conclusive proof of a free and fair modernity. However, in practice, Hindutva is ready to accept the daily coercions that characterize contemporary Indian society. Instead of assuring the due rights of minorities residing in India, the parliament validated the communal, majoritarian, and intolerable Citizenship Amendment Act (CAA) – 2019 (CAA) followed by Indian High Court's suspicious decision on the Babri Masjid. By fabricating a "Muslim threat" to support the BJP's anti-Muslim actions, Hindutva has exacerbated social divisions in India. Undoubtedly, right-wing Hindu nationalism threatens India's constitutional foundations by establishing a Hindu Rashtra. This includes the 2019 Citizenship (Amendment) Act, the removal of Kashmir's autonomous status, and the Kerala hijab ban. Fascism is reshaping itself in India. It has infiltrated Hindu nationalism, or Hindutva, and now seriously endangers Indian democracy.
Similarly, the inauguration of a Hindu temple in Ayudha on August 5, 2020 (the same day a year after Article 370 was revoked) in lieu of a Mughal-era mosque razed by a right-wing Hindu mob in 1992. This confirms that the BJP has re-energized Savarkar's plan of Hindutva as a political religion, although in a decidedly populist tone. Conservatism is now increasingly couched in current class semantics ("rich" and "poor") rather than ancient caste terminology. Some people are considered more equal than others. Muslims, Christians, Marxists, and anti-caste campaigners are the new targets of prejudice and rejection. Individuals under such categories would be deemed political Hindus if they accepted Hindutva. In the new Hindu government, the lines are porous, and everything is negotiable.
Here, the point of concern is whether secularism would continue to serve India's central philosophy. Perhaps it would be determined by a confluence of political factors, specifically the BJP's future electoral success and the tactics the opposition uses to challenge the ruling party. Hindu nationalism is stripping India of one of its greatest strengths at a time when nations all over the world are struggling to deal with religious diversity. Therefore, it may not be incorrect to say that Hindu nationalism has an unquestionable sphere of influence over Indian politics and society, despite its evidently xenophobic emergence under the BJP. In fact, the revival of caste identities, which frequently threaten religious identities, is indirectly detrimental to secularism. The BJP has consistently attempted to adopt discriminatory policies to exploit caste-based individualities. In sum, India's commitment to secularist republic tradition is now in doubt given the political dominance of the BJP's trademark of Hindu nationalism.