Turkish diplomat elected President of historic 75th UN General Assembly
Turkish diplomat Volkan Bozkir was elected President of the forthcoming session of the UN General Assembly in a vote held on Wednesday that was emblematic of its time.
Wearing facemasks and practicing physical distancing, ambassadors from 192 UN Member States filed into the iconic but empty General Assembly Hall to cast their ballots during pre-determined time slots: an added layer of protection in the COVID-19 era.
"Since the onset of the COVID-19 pandemic, we have all had to work under extraordinary conditions to overcome the myriad of challenges facing us," the current General Assembly President, Tijjani Muhammad-Bande, said ahead of the elections.
"Indeed," he added, "(they) represent our common commitment to ensuring the uninterrupted continuation of the important work of the United Nations, in accordance with the values and principles of the United Nations Charter."
New faces in the Security Council, ECOSOC
Mr. Bozkir, a veteran diplomat and parliamentarian, will preside over the landmark 75th session of the UN General Assembly, which opens in September. He was the sole candidate for the post.
Ambassadors also voted for five new countries to join the UN Security Council as non-permanent members.
The Council comprises five permanent members – China, France, Russia, the United Kingdom and the United States – and 10 non-permanent members, who serve for two-year periods.
While three countries vied for two seats allocated to African and Asia-Pacific States, only India was confirmed. Djibouti and Kenya face a second round of voting to be held on Thursday.
A similar race occurred for the Western European and other States group, where Canada did not secure the required two-thirds majority, or 128 votes.
Norway and Ireland will begin their terms starting in January, as will Mexico, representative for the Latin America and Caribbean region.
Eighteen countries will also occupy vacant seats in the Economic and Social Council, another of the six main organs of the UN.
They are: Argentina, Austria, Bolivia, Bulgaria, France, Germany, Guatemala, Indonesia, Japan, Liberia, Libya, Madagascar, Mexico, Nigeria, Portugal, the Solomon Islands, the United Kingdom and Zimbabwe.
Preparing for September
While this year's General Assembly falls during the UN's 75th anniversary, the pandemic adds to its historic significance, and the need to maintain safety measures.
Plans are in motion for the annual high-level week, where Heads of State address the world from the dais in the General Assembly Hall.
Mr. Muhammad-Bande, the current President, has written to Member States about a scenario that foresees his successor and UN Secretary-General António Guterres present in the Hall for the official opening, while world leaders will deliver their speeches via pre-recorded video statements.
Delegations have until noon on Friday to submit their feedback.
Syria: 18 children killed since the start of the year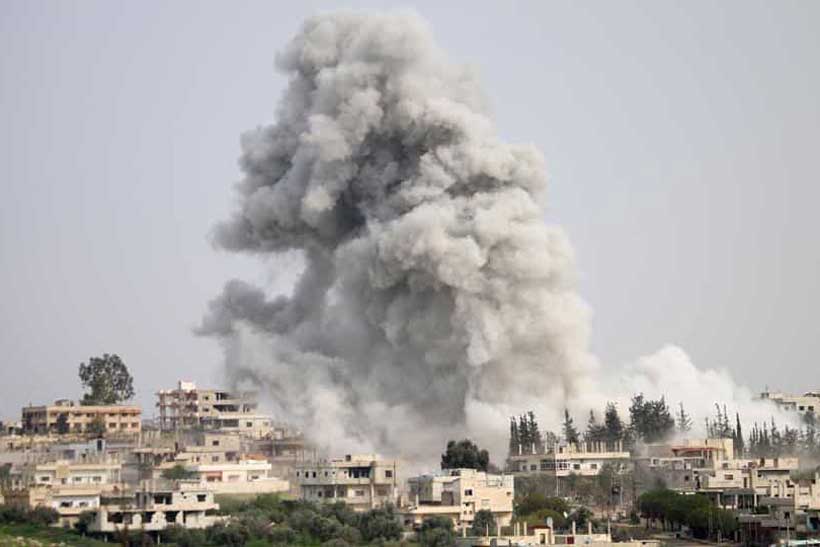 The brutal fighting in Syria continues to exact a terrible toll on children, with at least 18, including a one-year-old killed in incidents involving explosive weapons and unexploded ordnance, since 1 January, UN Children's Fund (UNICEF) said on Sunday. At least 15 others were wounded.
"Children and families in Syria have suffered so much over the past decade, with still no end in sight," Henrietta Fore, UNICEF Executive Director said in a statement.
"With each week, the fast-spreading COVID-19 pandemic is making it harder for families to survive and provide even basic education and protection for their children," she added.
Families hit hard by fighting, poverty and severe weather are reeling under fuel shortages and mounting food prices. The situation is further complicated by lack of basic services and destroyed civilian infrastructure, such as water services.
"Water disruptions force civilians to rely on unsafe water which exposes people, particularly children, to contracting potentially deadly waterborne diseases," Ms. Fore said.
Fighting 'must end'
Across the war-ravaged country, about 4.8 million children are in need of humanitarian assistance and protection, making up about 45 per cent of the 11 million overall in need of aid, according to the UN Office for Coordination of Humanitarian Affairs (OCHA).
In spite of daunting challenges, UNICEF and humanitarian actors continue to work tirelessly to support millions of children and families, Ms. Fore said, adding "but we cannot do it alone, we need funding, we need better access."
"And most importantly we need everyone to protect children and keep them out of harm's way. The violence in Syria must end," she stressed.
Millions out of school
UNICEF also called on warring parties in Syria to protect education facilities and personnel.
"While the war continues, education remains the beacon for millions of children. It is a right that should be protected and persevered," Muhannad Hadi, Regional Humanitarian Coordinator for the Syria Crisis; and Ted Chaiban, UNICEF Regional Director for the Middle East and North Africa, said in a statement on Sunday.
"We call upon those fighting to refrain from attacks on education facilities and personnel across Syria," they urged.
More than 2.4 million children – of whom 40 per cent are girls – are out of school, and one in three schools inside Syria can no longer be used because they were destroyed, damaged or are being used for military purposes, according to UNICEF.
Mr. Hadi and Mr. Chaiban also appealed for funds for education programmes.
"Sustainable and long-term funding to education will help to bridge the gap and incorporate children in education, and provide them with the skills they need to rebuild their country when peace returns to Syria."
Deloitte Bolsters Cyber Threat Hunting Capabilities with Root9B Acquisition
Deloitte & Touche LLP announced today its acquisition of substantially all the assets of Root9B, LLC (R9B), a leading provider of advanced cyber threat hunting services and solutions. The deal will bolster Deloitte's existing Detect and Respond cyber client offering with R9B's deeply experienced cyber operations professionals and its award-winning threat-hunting and risk assessment solutions.
"Commercial and government entities contend with cyber adversaries who use incredibly sophisticated technology to penetrate legacy defenses and take advantage of expanding attack surfaces," said Deborah Golden, Deloitte Risk & Financial Advisory Cyber and Strategic Risk leader and principal, Deloitte & Touche LLP. "The addition of R9B's business will expand our complement of skilled cyber professionals and leading technologies, while also offering our clients an advantage against adversaries. Our newly combined powerful and innovative solutions for preventing, detecting and mitigating cyber threats are unlike anything we've seen available in today's market."
Beyond offering tailored managed services and solutions focused on cyber threat hunting/detection and response focusing on unique organizational needs, R9B also offers tech-enabled vulnerability assessment and penetration testing, defense forensics and incident response, as well as defensive security and hunt operator training.
With the addition of R9B's business, Deloitte's Cyber Detect and Respond offering will continue to help clients gain a leading edge in cyber defense, integrate fragmented security toolsets, achieve efficiencies in security operations programs, accelerate response time to potential threats and provide data-driven threat insights.
"Deloitte continually works to provide outstanding value to our clients," said John Peirson, Deloitte Risk & Financial Advisory CEO. "Adding R9B's business to our existing cyber practice is just one more way we're accelerating meaningful investments into the innovative approaches we offer our clients as they work to manage emerging threats."
R9B founder and CEO Eric Hipkins added, "Our shared commitment to our clients' missions and recognition of the importance of combining exceptional technology, people and processes to solve the most challenging security problems of our day makes joining Deloitte a logical next step in our story. At Deloitte, we'll be able to accelerate scaling and development of offerings we consider vital to proactive cyber threat hunting and remediation."
WEF Launches Coalition to Tackle Racism in the Workplace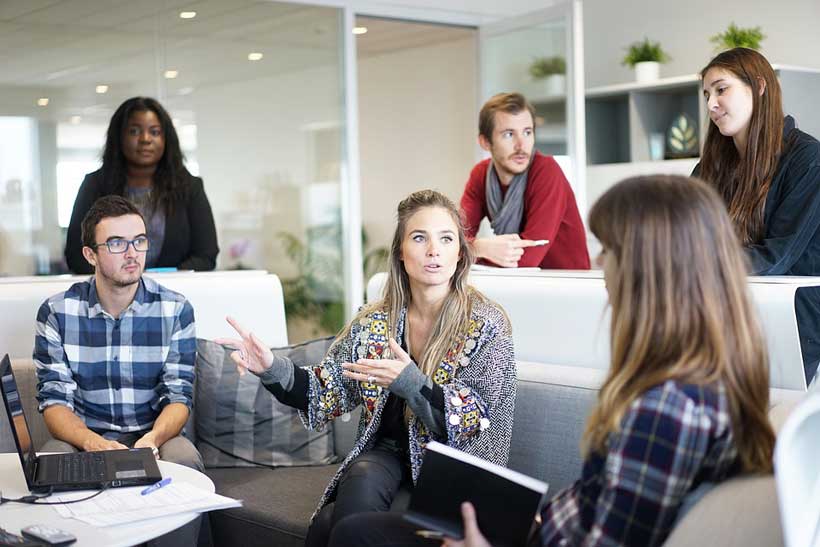 The World Economic Forum has today launched the Partnering for Racial Justice in Business initiative, which will see a coalition of organizations commit to building equitable and just workplaces for professionals with under-represented racial and ethnic identities.
The Partnering for Racial Justice in Business initiative has been designed to operationalize and coordinate commitments to eradicate racism in the workplace and set new global standards for racial equity in business. It also provides a platform for businesses to collectively advocate for inclusive policy change.
What action looks like
Three steps are required to join the initiative:
Racial and ethnic equity must be placed on the board's agenda
Companies must make at least one commitment towards racial and ethnic justice in their organizations
Companies must put a long-term strategy in place towards becoming an anti-racist organization
Examples of business commitments towards racial and ethnic justice range from allocating financial and human resources to racial justice work, setting representation goals for all seniority levels, and establishing mentorship programmes for racially and ethnically diverse employees.
One of the initiative's starting points will be Black inclusion and addressing anti-Blackness. A broad-brush approach to racism fails to grasp its effects on different under-represented groups. Anti-Black racism is historically one of the most pervasive forms of racism. As such, a targeted and specific approach to tackle it in the workplace is required. As the initiative evolves, it will seek to increase the visibility of racially and ethnically diverse leaders throughout industries, and expand its focus to include additional racial and ethnic groups.
"With just 1% of Fortune 500 companies led by Black chief executives, the need to tackle racial under-representation in business is urgent and obvious. To design racially and ethnically just workplaces, companies must confront racism at a systemic level, addressing not just the structural and social mechanics of their own organizations, but also the role they play in their communities and the economy at large. The Partnering for Racial Justice in Business initiative provides an effective platform for businesses to take individual and collective action towards racially and ethnically just workplaces," said Saadia Zahidi, Managing Director at the World Economic Forum.
The initiative originates from the World Economic Forum's New Economy and Society Platform, which is focused on building prosperous, inclusive and just economies and societies. In addition to its work on economic growth, revival and transformation, work, wages and job creation, and education, skills and learning, the Platform takes an integrated and holistic approach to diversity, equity, inclusion and social justice, and aims to tackle exclusion, bias and discrimination related to race, gender, ability, sexual orientation and all other forms of human diversity. It produces data, standards and insights, such as the Global Gender Gap Report and the Diversity, Equity and Inclusion 4.0 Toolkit, and drives or supports action initiatives, such as the Community of Chief Diversity and Inclusion Officers, The Valuable 500 – Closing the Disability Inclusion Gap, Hardwiring Gender Parity in the Future of Work, Closing the Gender Gap Country Accelerators, Partnership for Global LGBTI Equality and the Global Future Council on Equity and Social Justice.
Founding members
The founding members of the initiative are: A.P. Møller-Maersk, AlixPartners, AstraZeneca, Bank of America, BlackRock, Bloomberg, Boston Consulting Group, Bridgewater Associates, Centene, Cisco Systems, Cognizant, Dentsu International, Deutsche Bank, EY, Facebook, Google, H&M Group, Henry Schein, HP, Infosys, Ingka Group (IKEA), Jacobs Engineering Group, Jefferson Health, Johnson & Johnson, Kaiser Permanente, Kearney, LinkedIn, ManpowerGroup, Mastercard, Mayo Clinic, McKinsey & Company, Microsoft, Nestlé, PayPal, PepsiCo, Procter & Gamble, PwC, Salesforce, SAP, Standard Chartered Bank, Tata Consultancy Services, The Coca-Cola Company, Depository Trust & Clearing (DTCC), Thermo Fisher Scientific, Uber Technologies, Unilever, UPS and Willis Towers Watson.
"This initiative is an important step in helping accountable business leaders do more to change the foundational systems that interfere with achieving equity. Kaiser Permanente is taking bold actions within our organization to evolve and advance our equity, diversity and inclusion strategy, and we look forward to being part of this coalition, both to help its work and learn from others." — Greg A. Adams, Chairman and Chief Executive Officer, Kaiser Permanente
"At IKEA, we side with the many, and we believe that a better every day is also an equal every day. We are committed to create a fair and equal workplace for everyone, no matter their ethnicity, race or nationality. We see three main reasons: It is about fairness, it's about reflecting the diversity of our customer base to meet the dreams and needs of our customers in better ways. And finally, it opens up more and new opportunities to attract and recruit the best talents. By working together with the Forum and other businesses we hope to accelerate the pace and scale of change to create more fair and just workplaces and society." — Jesper Brodin, Chief Executive Officer, Ingka Group (IKEA)
"The new global standards established by Partnering for Racial Justice in Business come at a time of heightened global focus on racial injustice, underscored by a pandemic that has disproportionately affected Black and Latino communities in the United States, along with other marginalized communities worldwide. We believe companies – critical enablers of wealth creation and professional mobility – must play a leading role in building a more equitable future for all. And as an organization that exists to create economic opportunity for the entire global workforce, we are honoured to join this initiative." — Rosanna Durruthy, Global Head of Diversity, Inclusion, and Belonging, LinkedIn
"At P&G, we aspire to create a company and a world where equality and inclusion are achievable for all people. For us, this starts with ensuring equitable and inclusive workplaces, and drives the actions we take with our brands and business partners and throughout communities around the world. The Forum's Partnering for Racial Justice in Business initiative will help foster cross-sector collaboration towards this aspiration and enable P&G and many companies to accelerate progress faster than any of us could do alone, and we're proud to lend our support." — Shelly McNamara, Chief Equality and Inclusion Officer, Procter & Gamble
"In order to have an economy that works for everyone, we all have an obligation to address the inequalities that have existed for too long; that includes systemic racism. At Mastercard, we believe that our success comes by ensuring decency, well-being and inclusion are part of everything we do. Bringing together groups like this creates the potential for greater impact, accelerating our ability to learn from one another and deliver action at scale." — Michael Miebach, Chief Executive Officer, Mastercard
"As a global organization that runs with purpose, we will only have done our jobs if we create opportunities for every employee to flourish and for social justice to prevail. We must understand the role we play, the things we can do better, and the actions we can take to ensure equality for all. Let our work together be a shining example of the change we are advocating." — Judith Williams, Head of People Sustainability and Chief Diversity and Inclusion Officer, SAP